This log cabin is a great model with 3 bedrooms, 2 floors, a covered porch, an attached garage, and a basement you can access from outside the home. While it is a bit more simplistic than some we have shared, it is definitely a perfect home model for a family.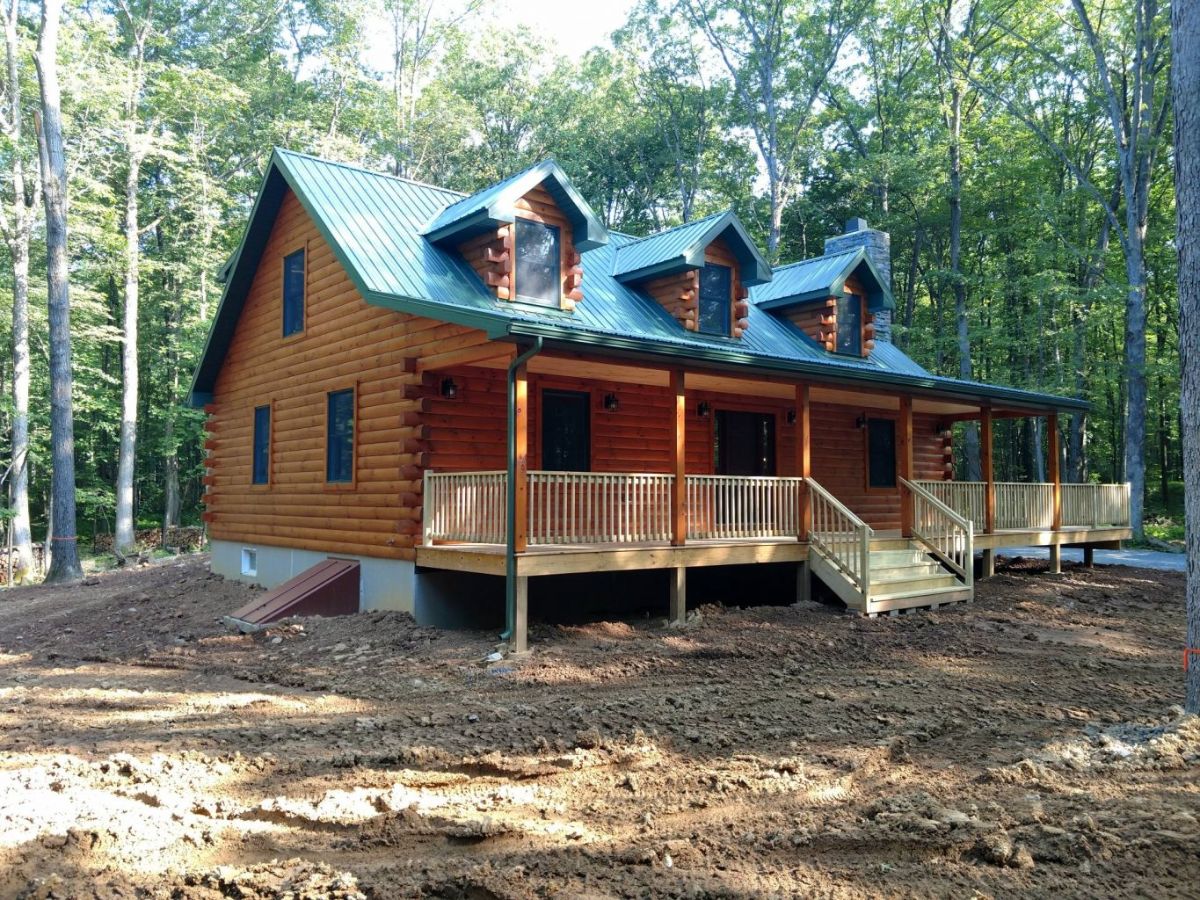 Log Cabin Size
1,800 square feet
3 bedrooms
2 bathrooms
Log Cabin Features
Superior Walls© foundation system or 12 courses of concrete block foundation
6″ or 8″ thick pine or cedar logs
Architectural shingles
Stone veneer on the interior fireplace or wood stove
Tilt – in Anderson 400 series windows
Raised panel solid pine doors
6″ x 8″ exposed loft joists
Tongue and groove pine floor available for loft floor.
Hardwood flooring in selected areas
Vaulted great room with wood ceiling and exposed beams
Custom-built stairway – crafted from white pine beams
Choice of kitchen cabinetry
Choice of drywall or wood on interior partitions
Integrated Smoke detectors and carbon monoxide detectors
I love that the home has an attached garage on the backside of the home leaving the side and front easy to keep open with porches for entertaining. You can add tons of chairs, a grill, or even a picnic table or bistro set here for an easy and comfortable weekend barbecue location.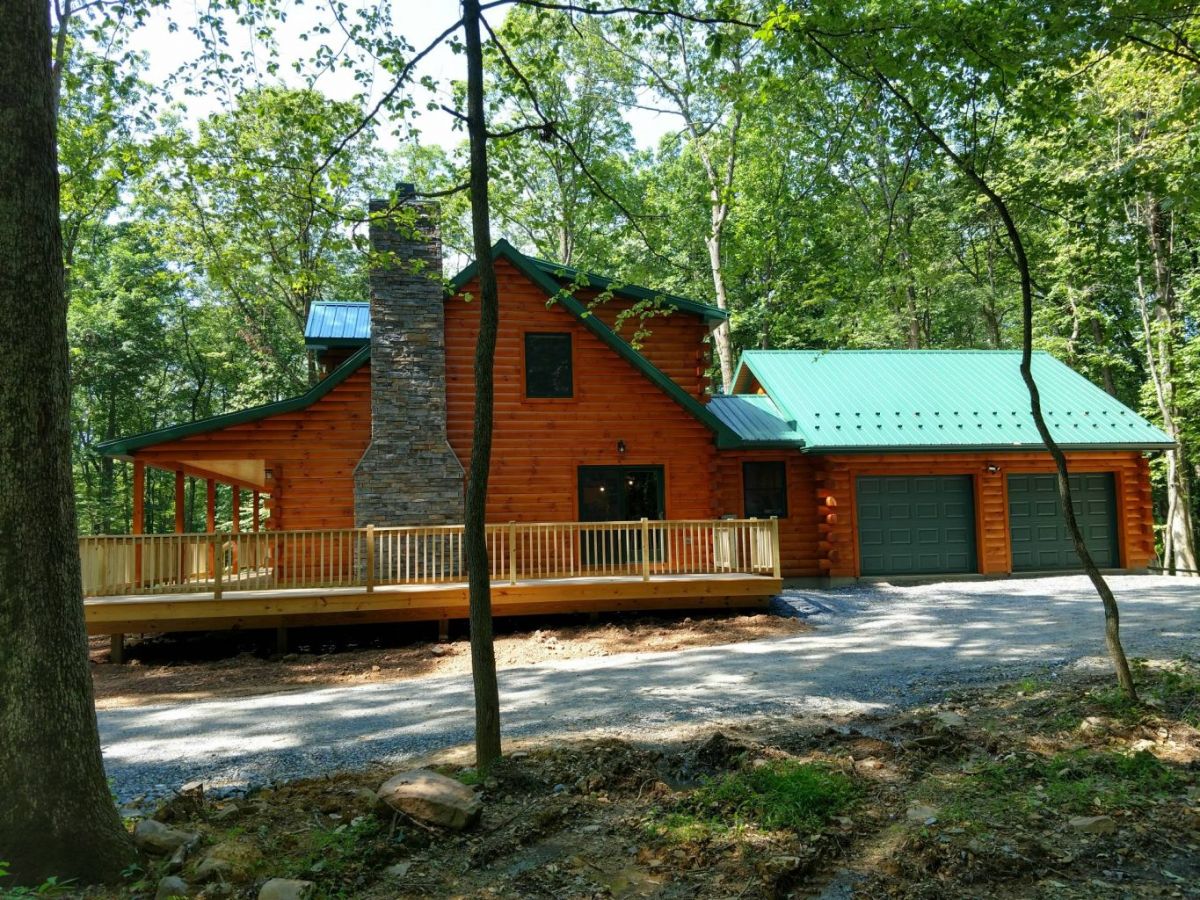 Inside this family home, the main floor is an open layout that includes doors accessing the porches on the front and side of the home. There is a nice large stone fireplace in the living room with skylights above the dormer windows. Included here are sofas and rooms for a normal living area layout.
To the left of the image below, you see the dining table as well as the edge of the bar in the kitchen. This open floor plan is perfect for entertaining. Since everything is so open to everything else, it is ideal for parties or just for a big family who wants to stay accessible to each other.
The dining nook is so cozy and just next to the kitchen. I really love this unique gear and Edison bulb chandelier above the table. It's so unique and fun!
Also, you will notice that on one side of this room there is a set of glass doors that lead out to the deck, with another door on the backside of the room that leads to the garage. With additional open spaces on the walls, you see a small corner shelf they set up, but I can imagine a more formal hutch or buffet fitting on that wall easily.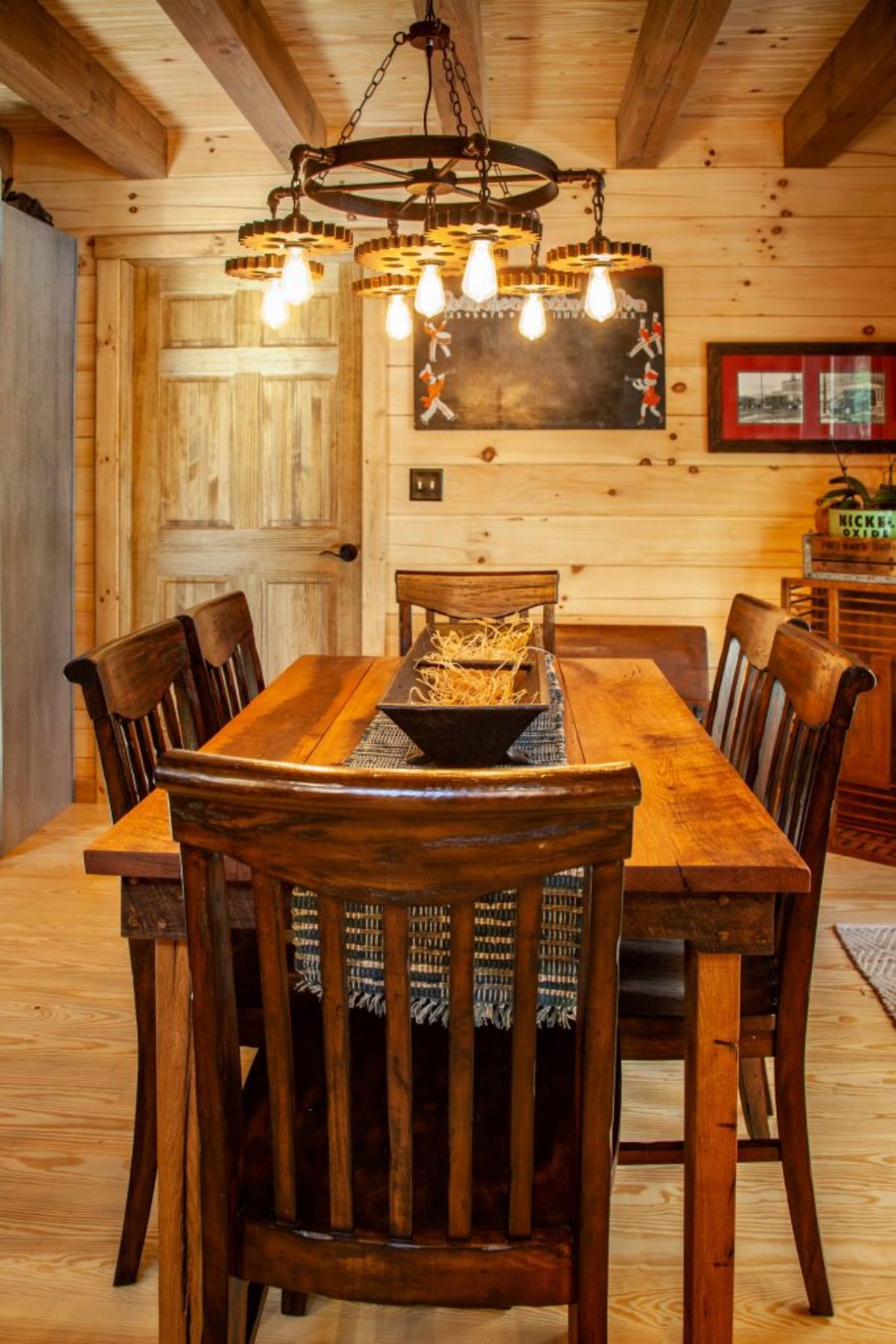 Bedrooms throughout the home are comfortable and large. This one is a perfect master bedroom with room for placing the bed in the corner, angled, or up against windows if you prefer.
There is not an image to share currently of the bathroom, but if the rest of the home is any indication, it too will be beautiful and comfortable. Making this home your own is simple and definitely something ideal for families.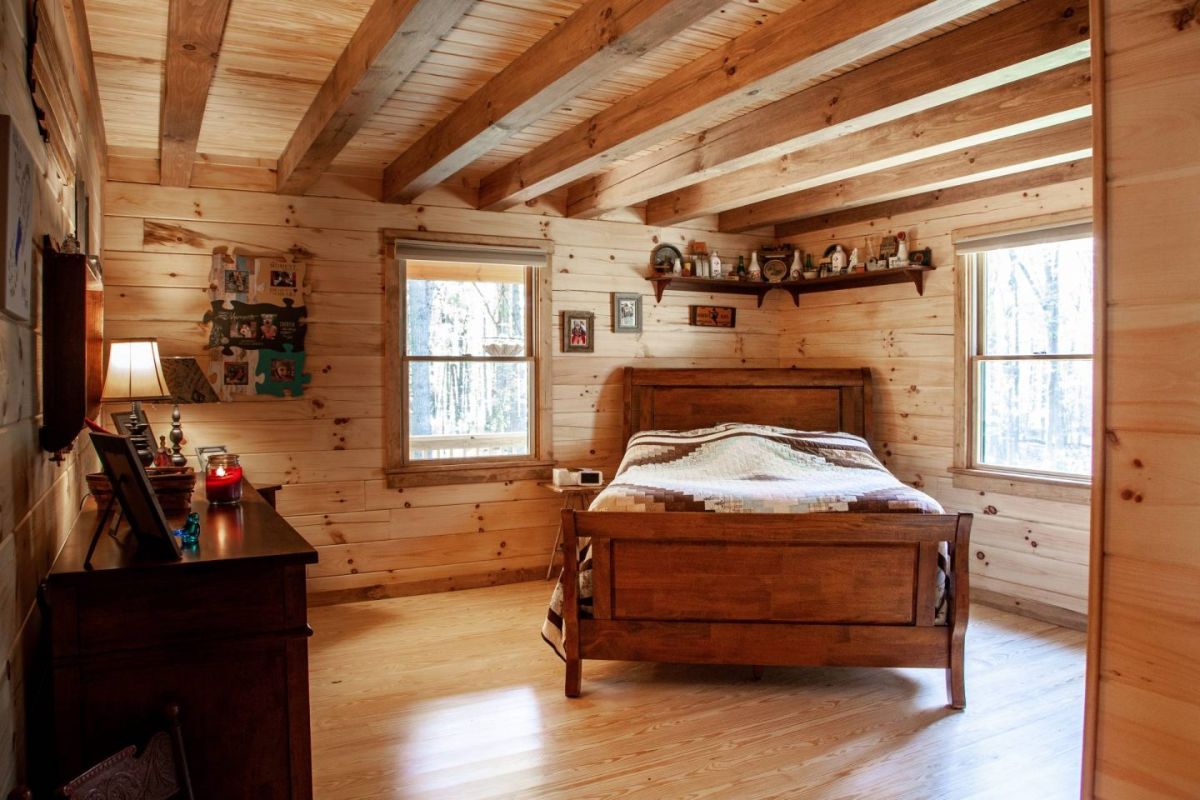 For more information about this home check out the Gingrich Builders website. You can also find them on Facebook and YouTube for regular updates. Make sure you let them know that Log Cabin Connection sent you their way.
More Log Cabin Kits and Tours