Luxury is the name of the game when this home was built. Designed for a truly luxurious lifestyle, this breathtaking log cabin on a private waterfront is the epitome of over-the-top beauty. From the views to the downstairs bowling alley, it's nothing but luxury at every turn.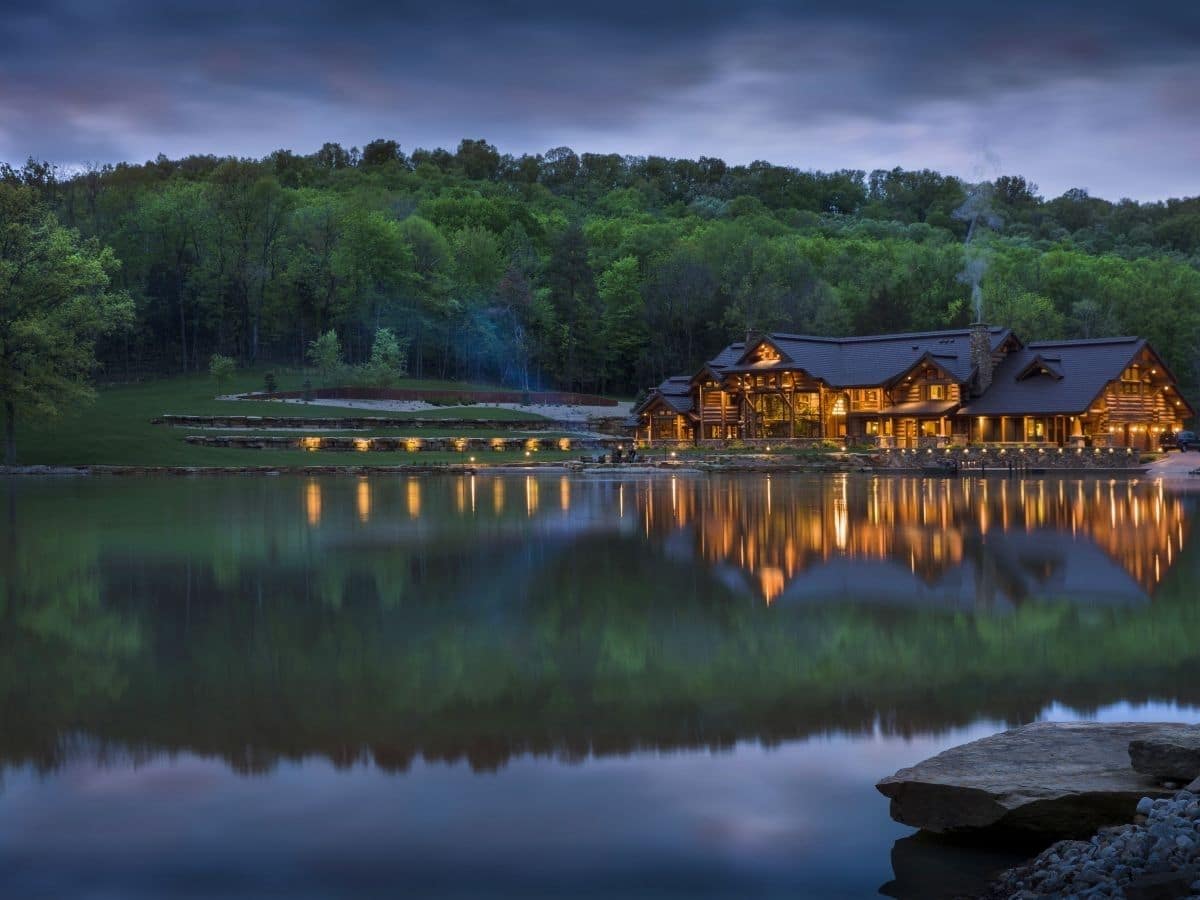 This is not the log cabin design you would reach for when building a home for the average middle class family, but it does offer you an insight into what can be done with a bit of a budget and inspiration.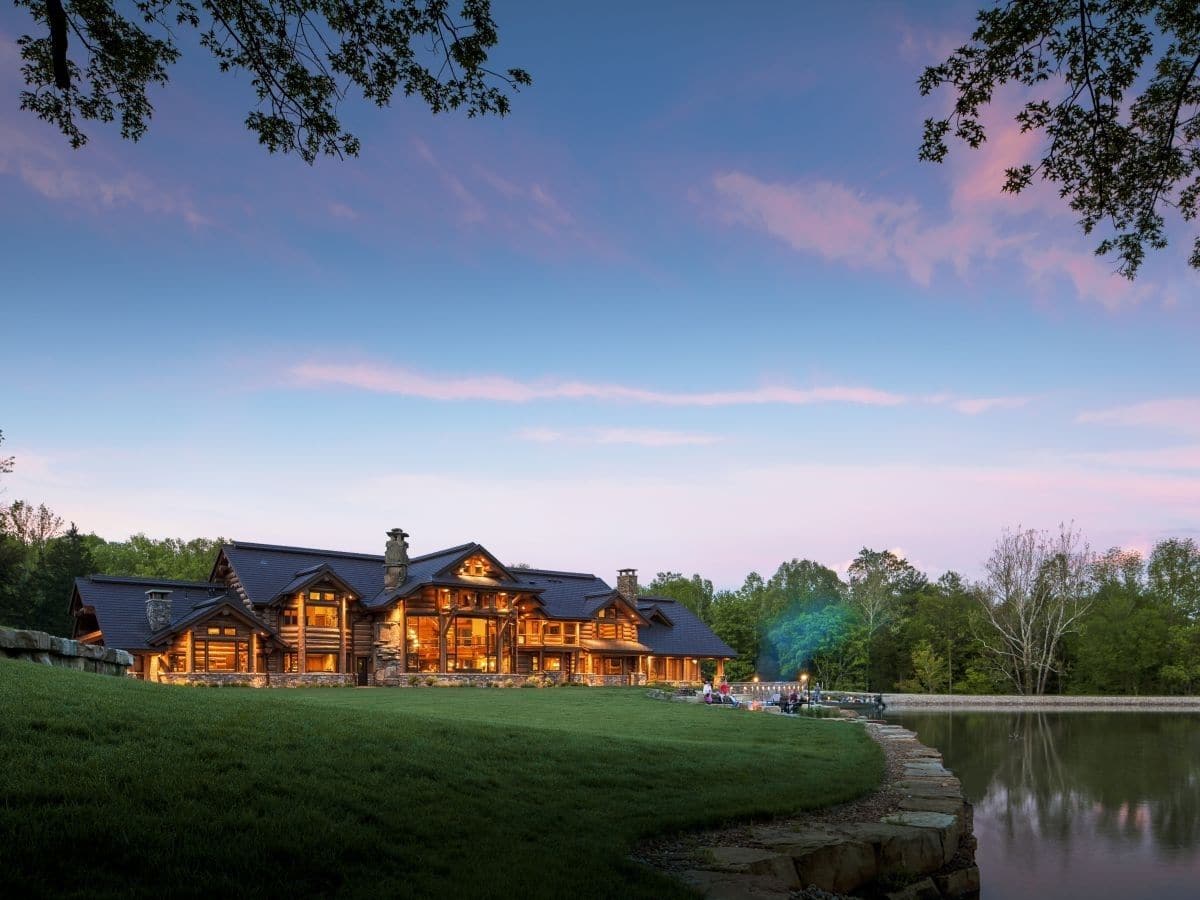 Rather than a garage, this home features a nice covered driveway and carport at the main entrance. I love this look and the gorgeous woodwork throughout the inside and outside. My only complaint is that the images I found are all after dark so you don't get to see as nice a visual of the exterior as if you had them taken during daylight hours.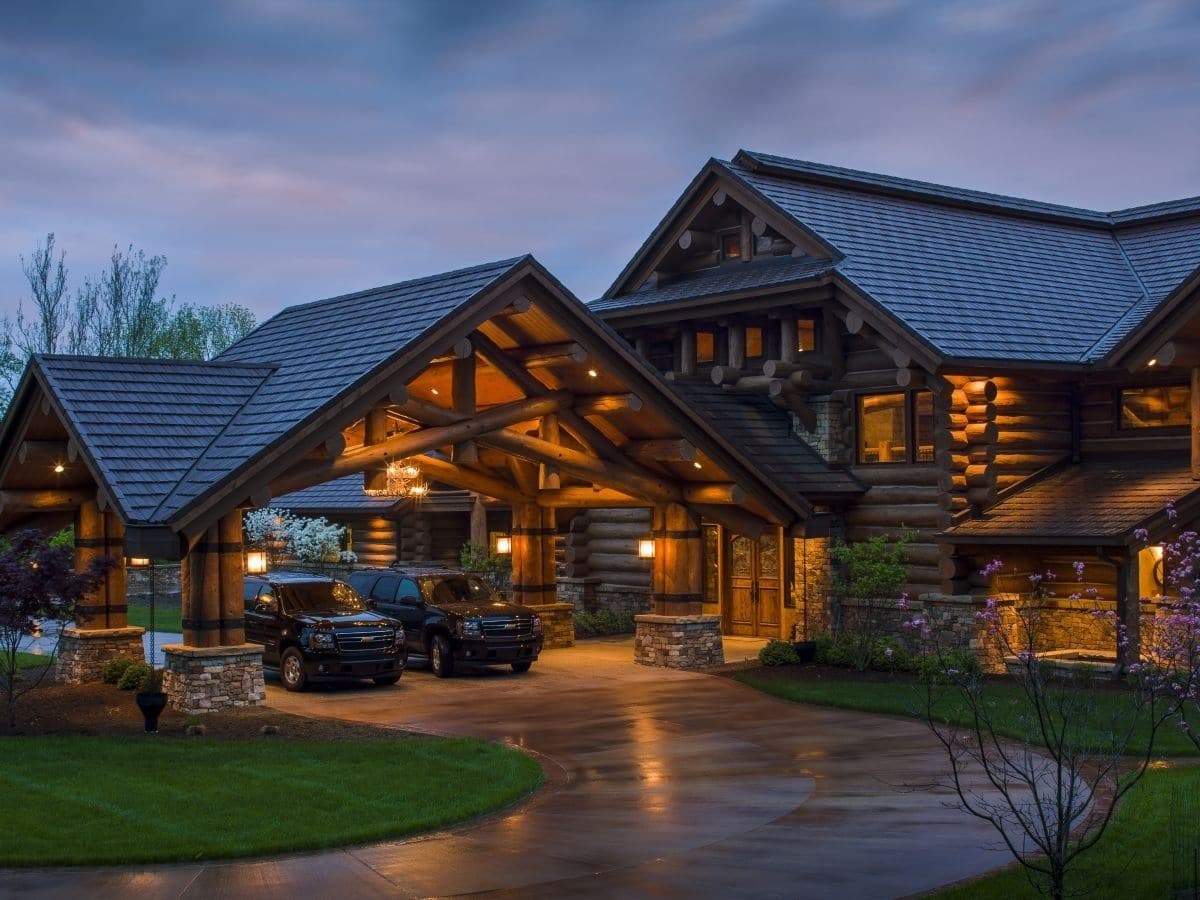 The great room of this home is truly unique and definitely GREAT. As you enter the front door, you see gorgeous exposed woodwork, stone, a waterfall feature, a bridge over a running river inside the home, and a large antler chandelier.
There is truly too much to even begin telling what all you see in this image. Multiple seating areas, a fireplace, a view into the second floor open loft, and much more!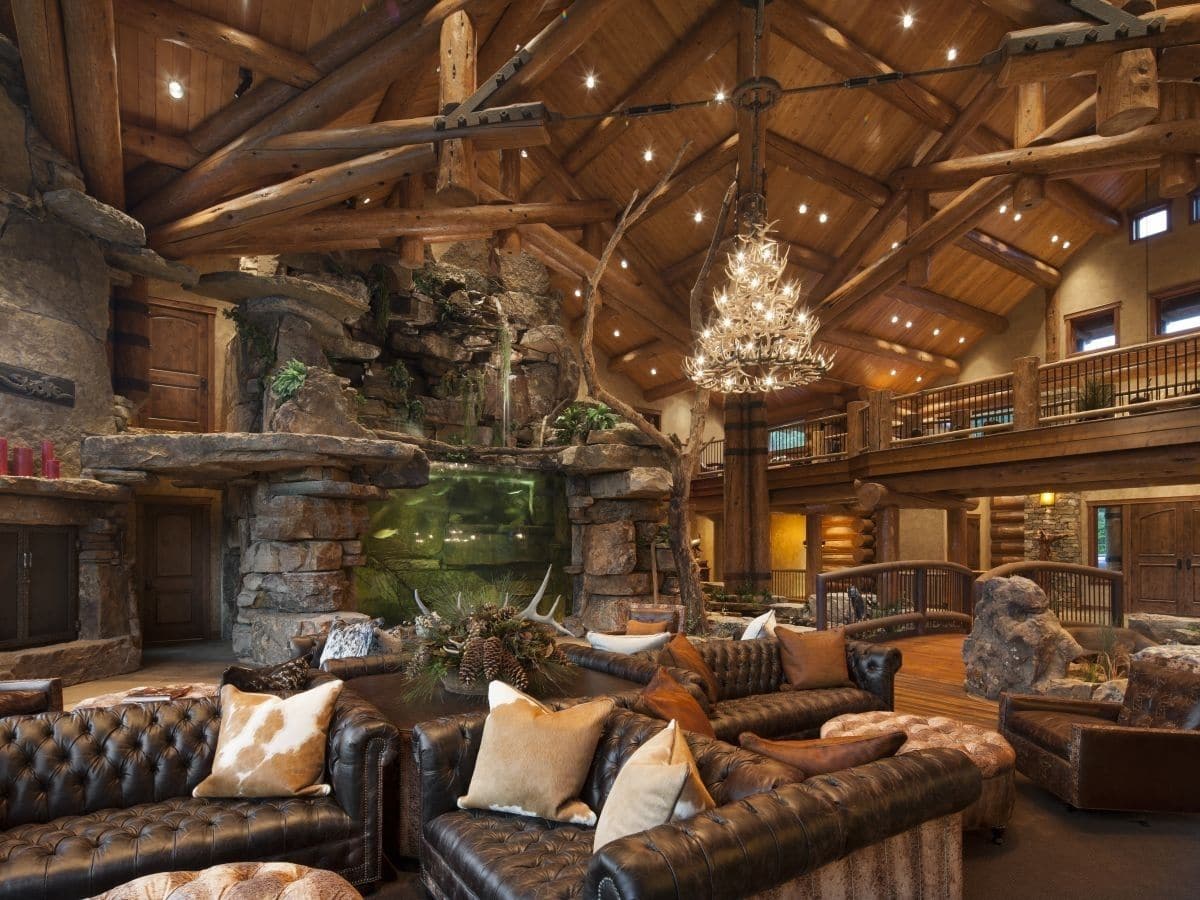 This water feature may be my favorite part of the home. It's beautiful, centrally located, and creates a "river" that flows through the main space. It's so relaxing and really brings the outside indoors.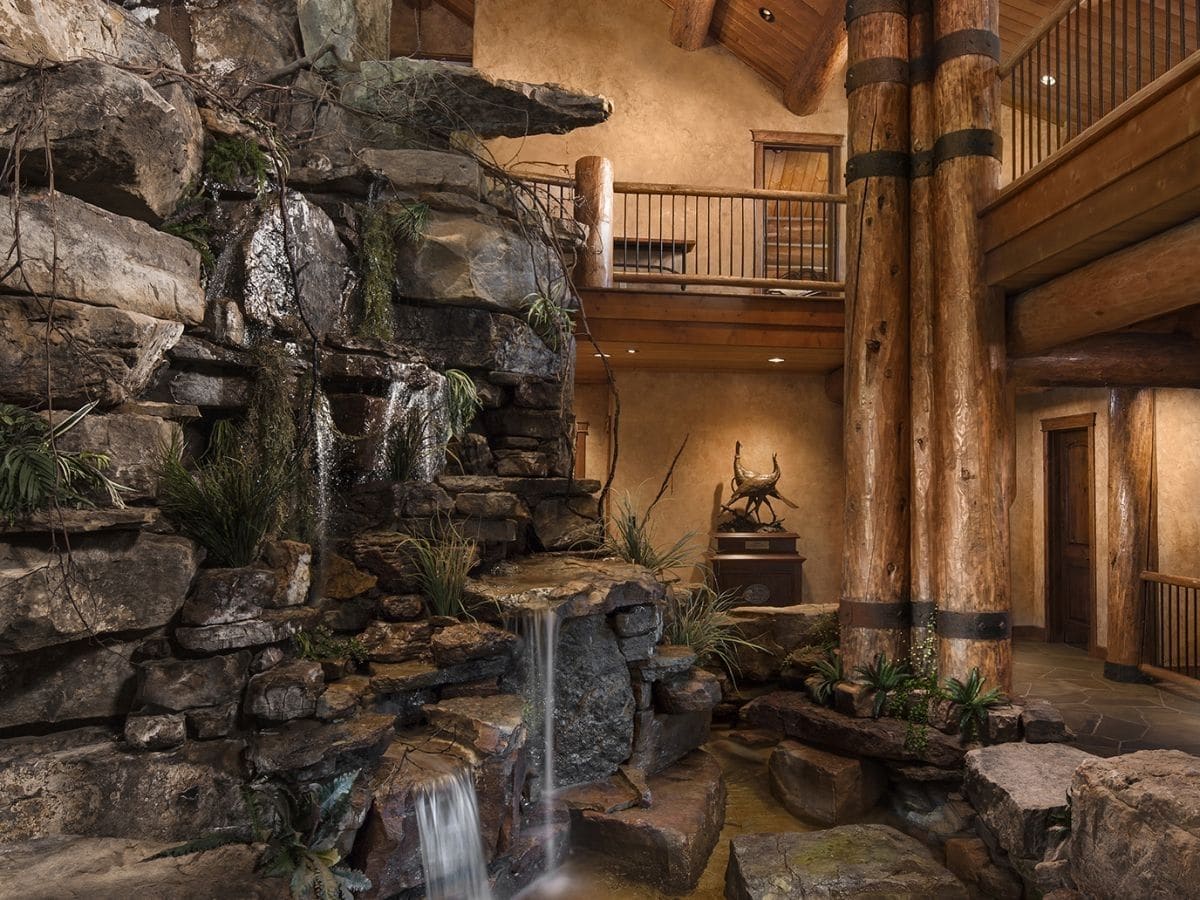 Details in this build aren't just in the elaborate additions, but in the basics like these stairs up to the second floor. Real log steps and railings are combined with some wrought iron rails for a modern style with rustic touches.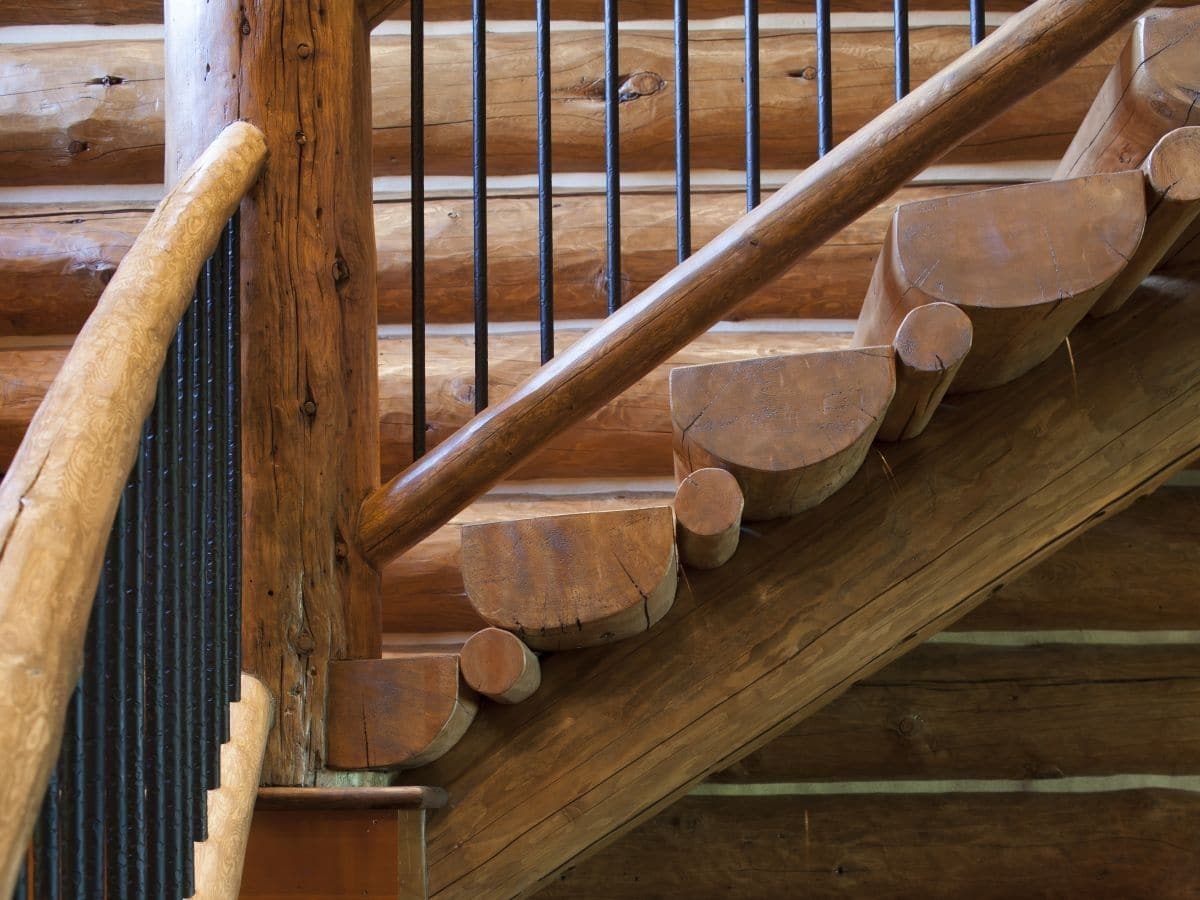 Of course, the kitchen has to be a showpiece that is phenomenal. A bar lines the outside edge of the room with a smaller bar inside on an island. The corner stove is a chef's kitchen dream, and the real detail is in that custom mural backsplash. Just wow!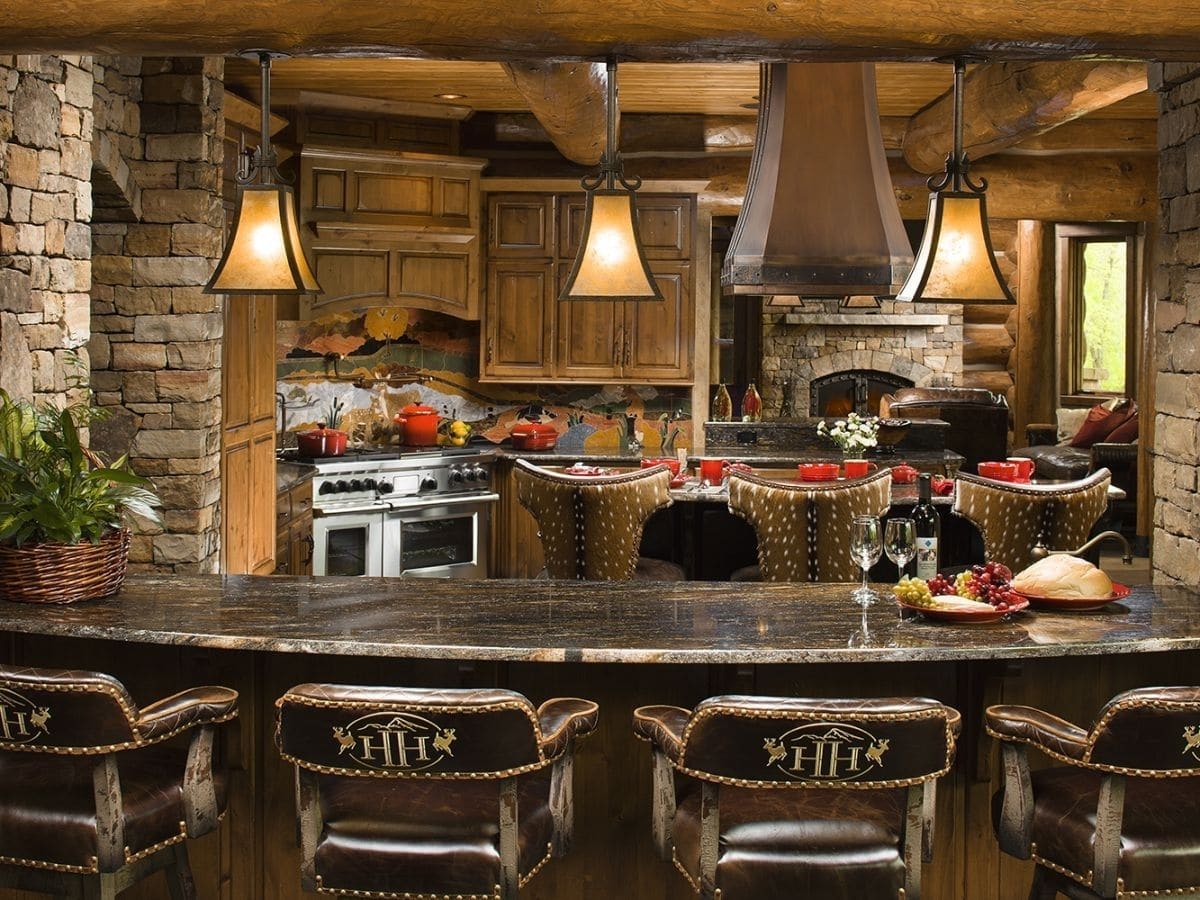 Of course, the bedrooms are just as luxurious with their own private fireplaces for warmth and cozy romantic space in cold months. Plus the views are absolutely fantastic.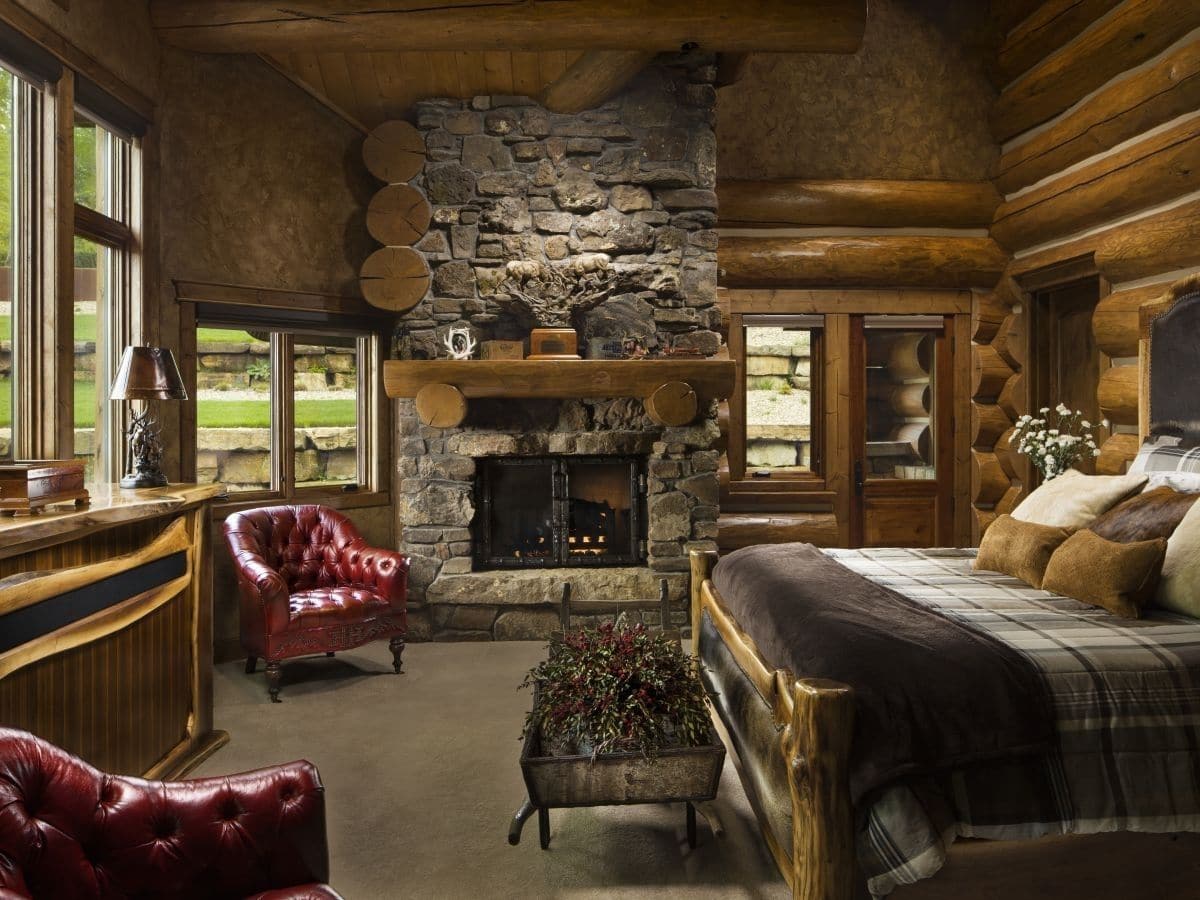 This bathroom is truly breathtaking! You have a glass surround in the shower with tiled background and rock walls that is a spectacular work of art that is functional. Of course, don't miss that soaking tub in the corner with gorgeous views around the entire space.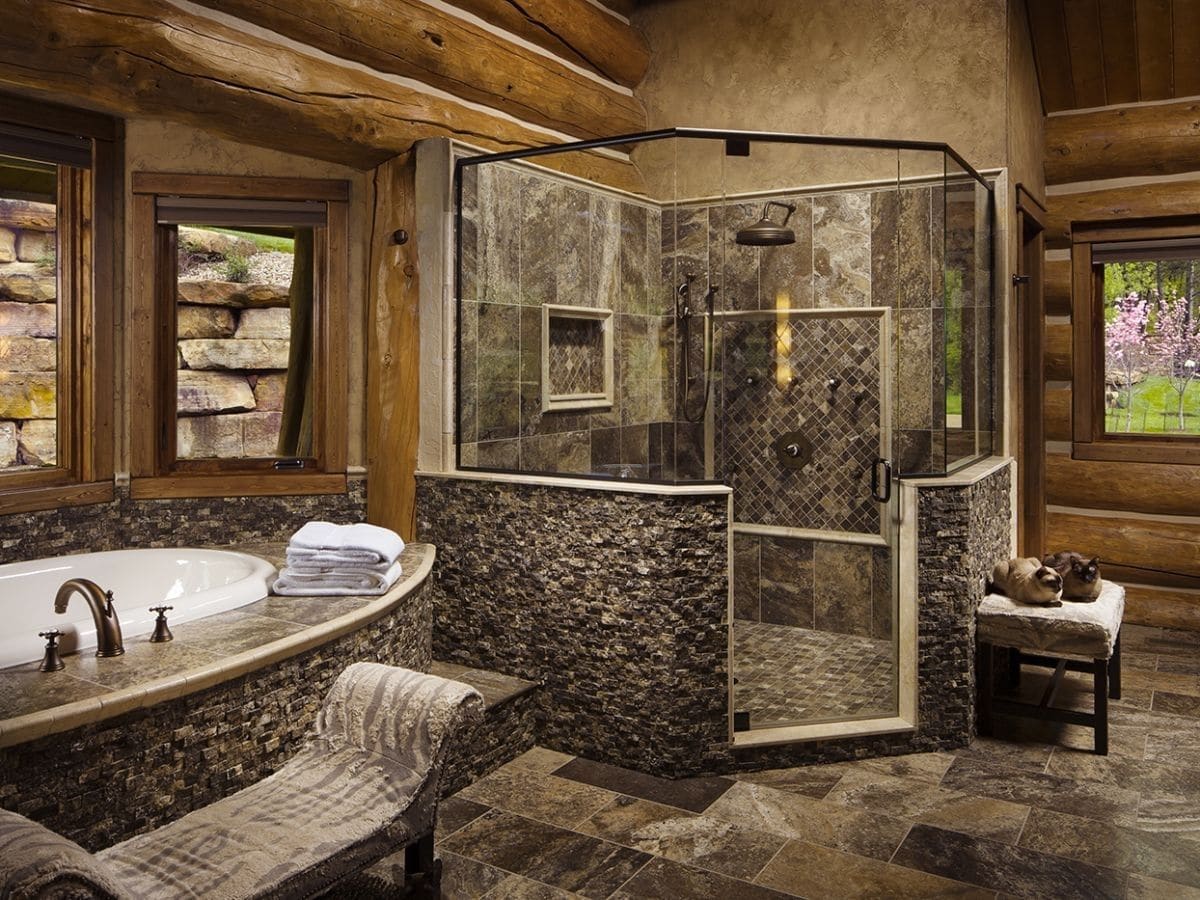 Downstairs is the real pride and joy in this home. A custom bar with display cases for the owners trophy and helmet collection from racing are just part of the experience.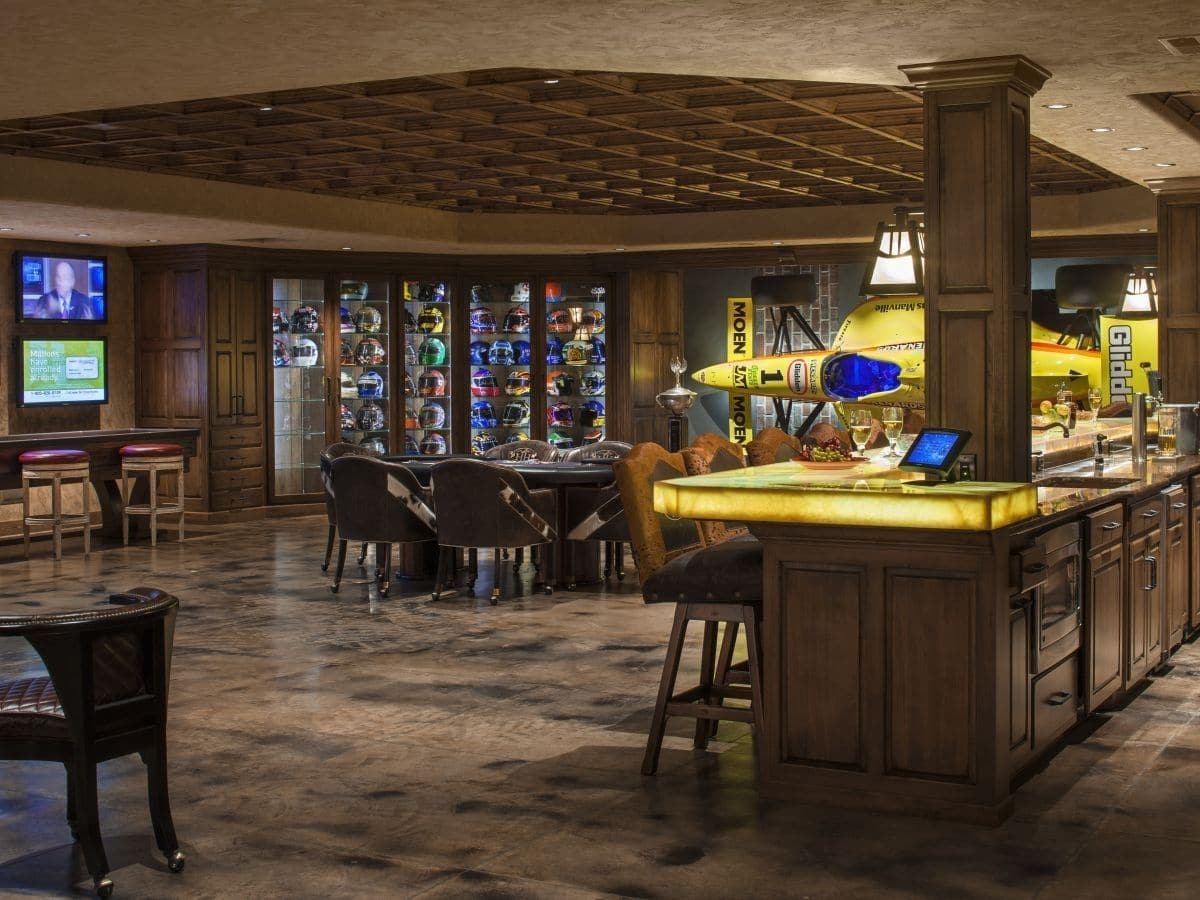 Now that is what I call a display of your pride and joy! What a stunning way to incorporate his work and hobby within the walls of the home.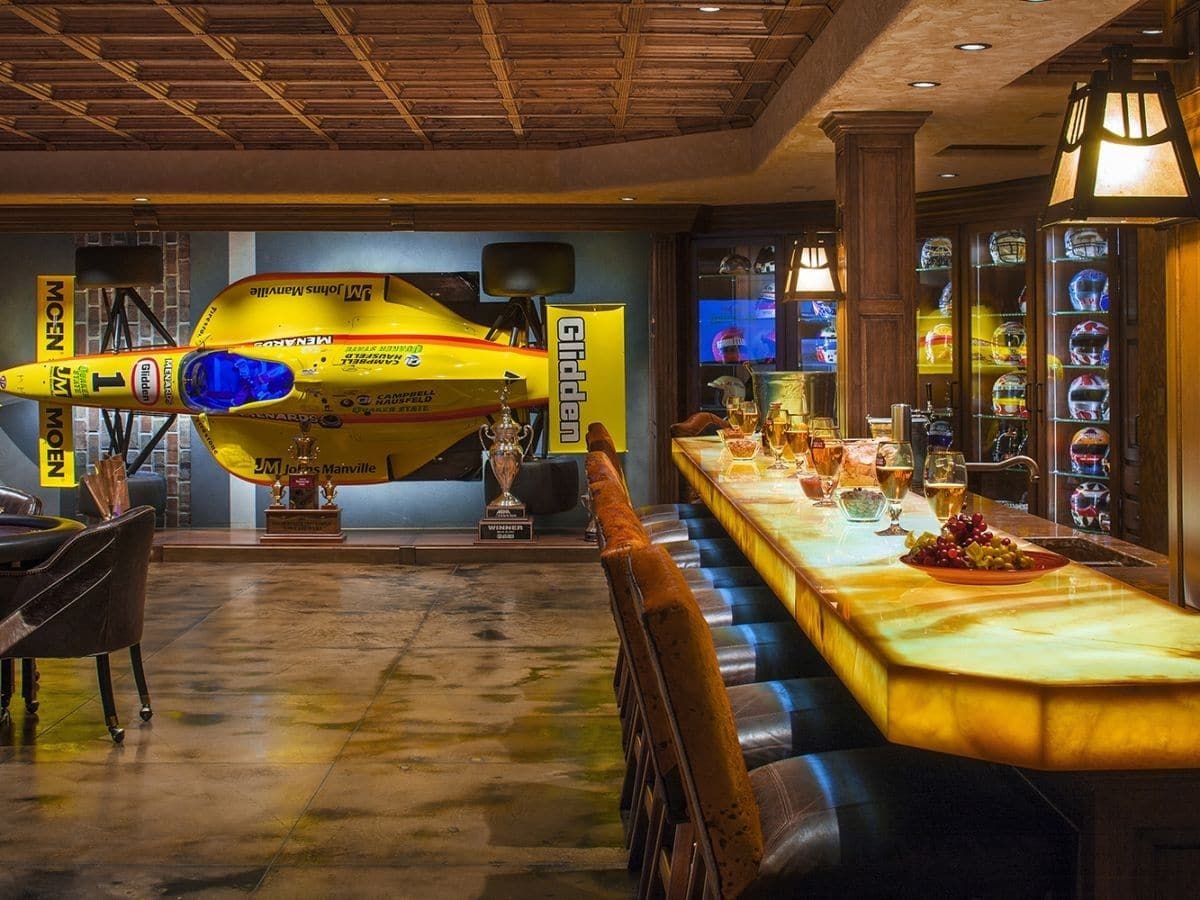 But that room also includes this gorgeous custom made log based pool table on one side with TV's everywhere for watching sports.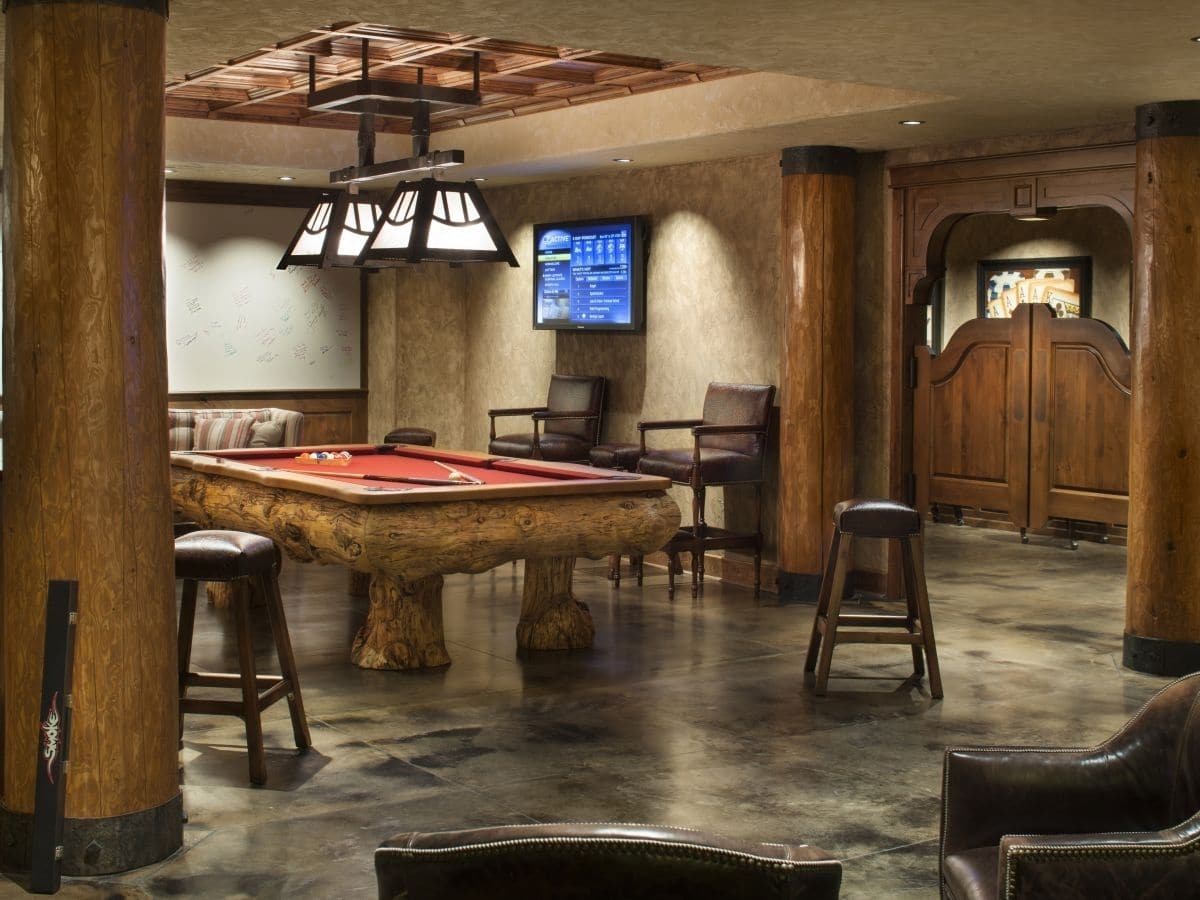 And lastly, the downstairs bowling lanes are one of those luxuries we dream of having and wonder what it would be like to have in our homes. Well, here is your example of how that fits into a lovely gaming and lounge space!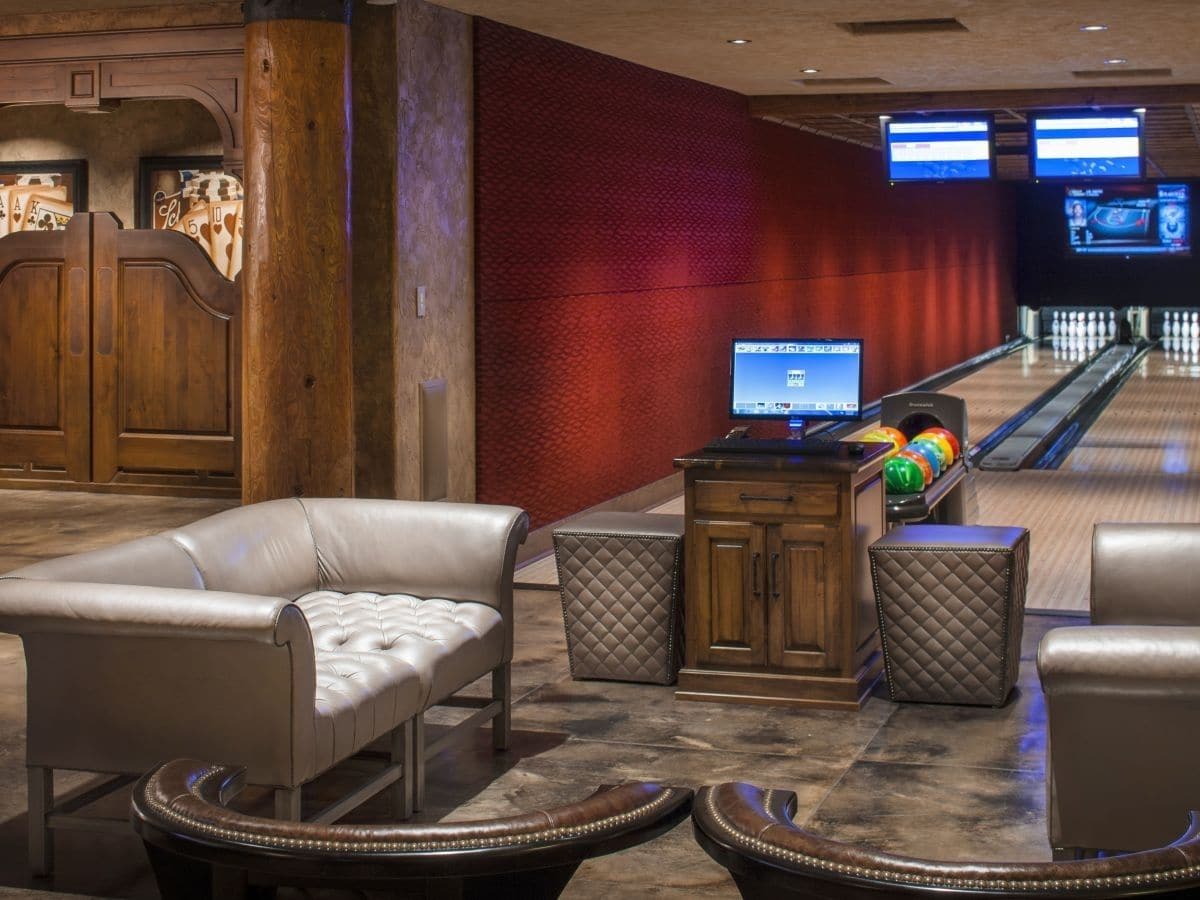 For more information about this log cabin or to find a plan that works for you, check out the Rocky Mountain Homes website. You can also find them on Facebook and YouTube. Let them know that Log Cabin Connection sent you their way.
More Log Cabin Kits and Tours