If you want a log cabin but also want to stay on the smaller side, there are some amazing prefabricated options that fit into both the tiny home and log cabin categories. These are affordable, simple, and ideal for creating a home that you will love with the aesthetic appeal you long for in a home.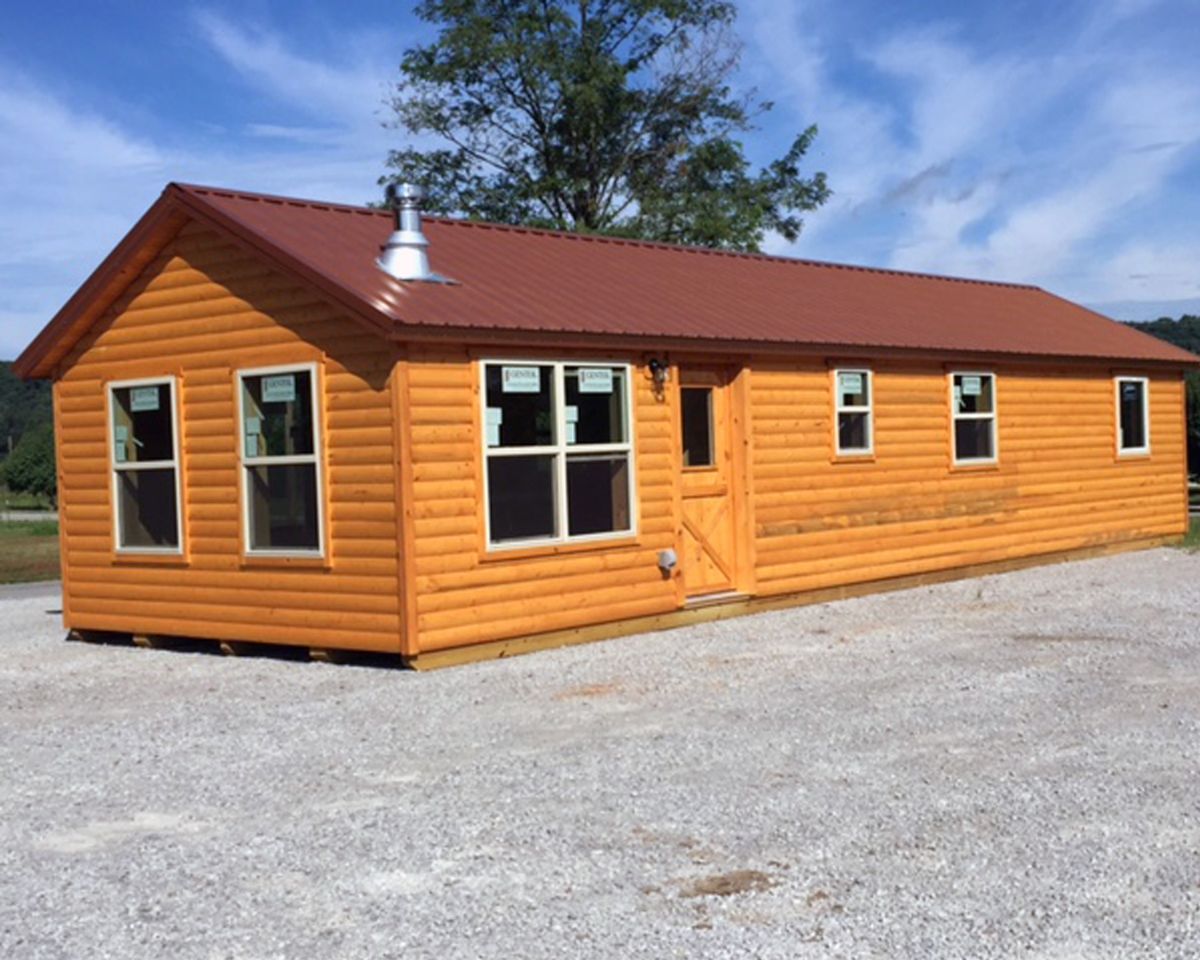 Deer Run Cabins offers a variety of ready-made log cabins and kits for your convenience. Cabin options include sizes such as the one shown at 14' wide and 38' long. Prices for these cabins range from $45,080 up to $83,720. The price varies depending upon the size of the cabin and additional add ons for customization.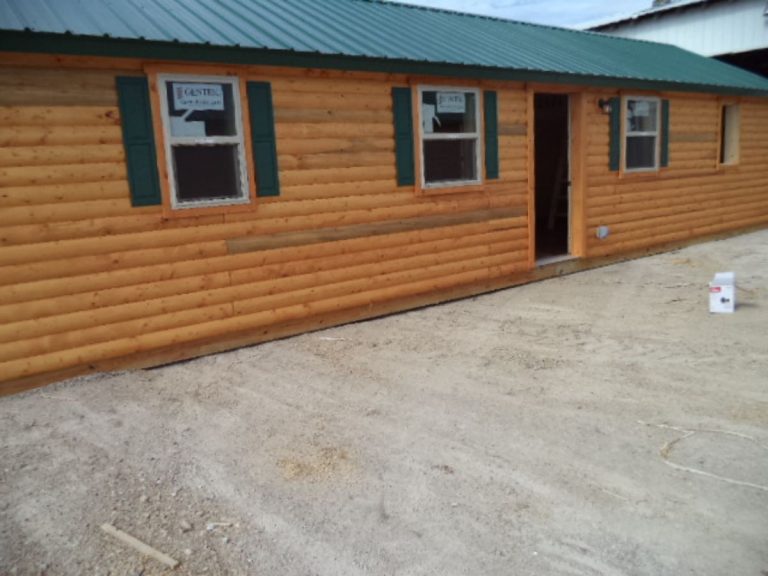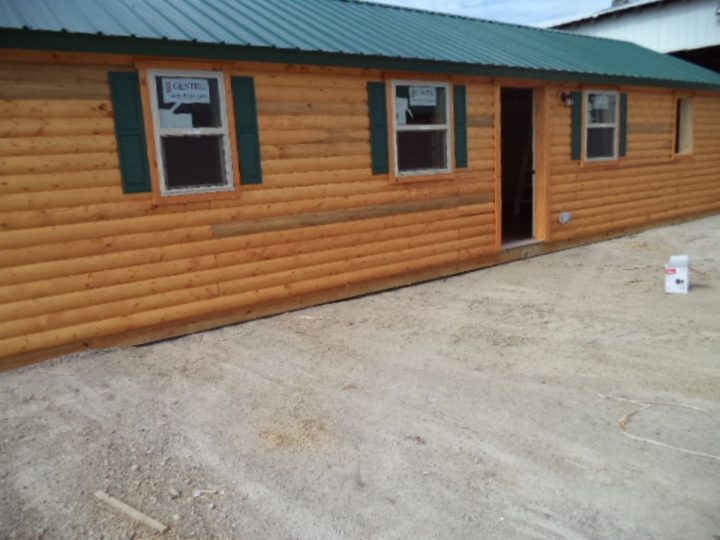 These homes offer a variety of interior layouts including lofts and bedrooms. Most have smaller living spaces and kitchenettes or economy kitchens, but you can expand to your preferences if desired.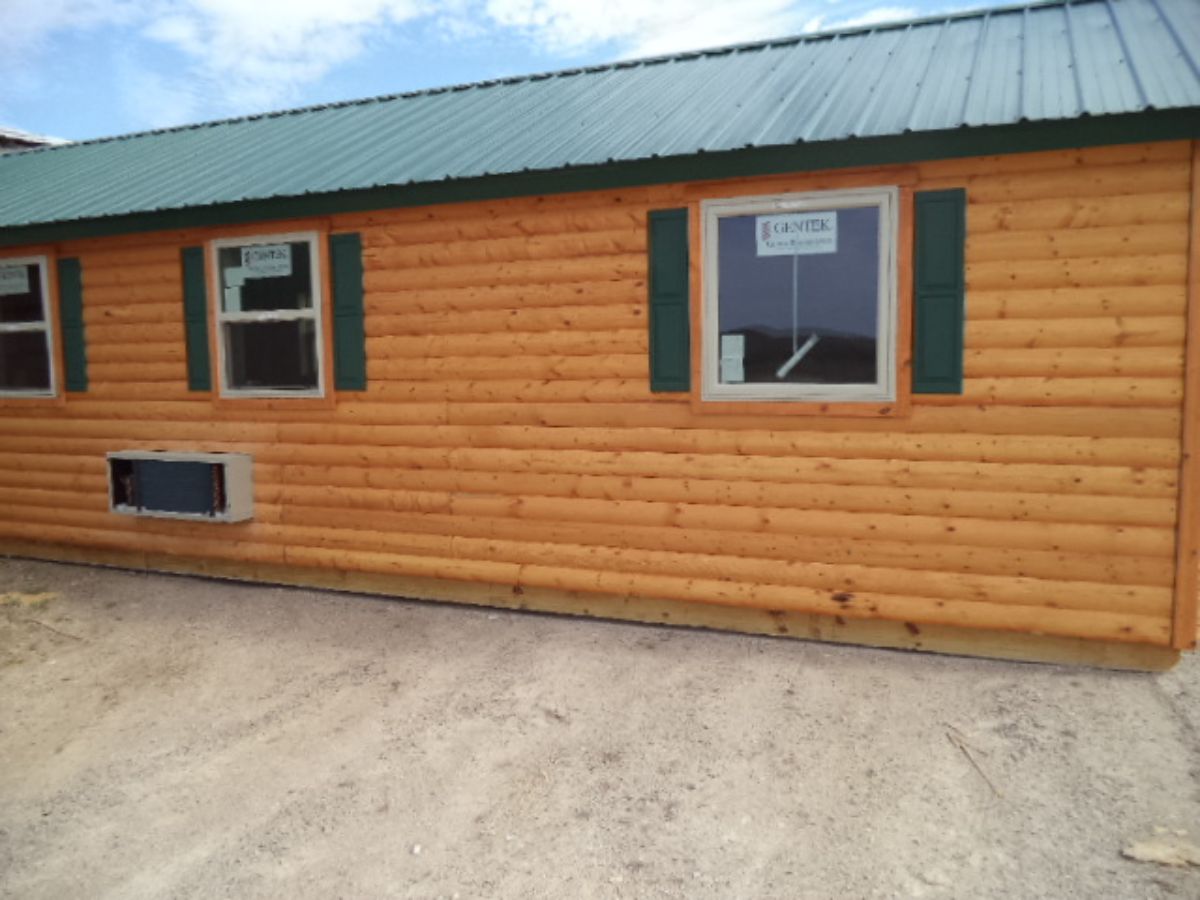 These homes have a wide variety of options for stains and colors to customize both the exterior and interior to suit your style choices.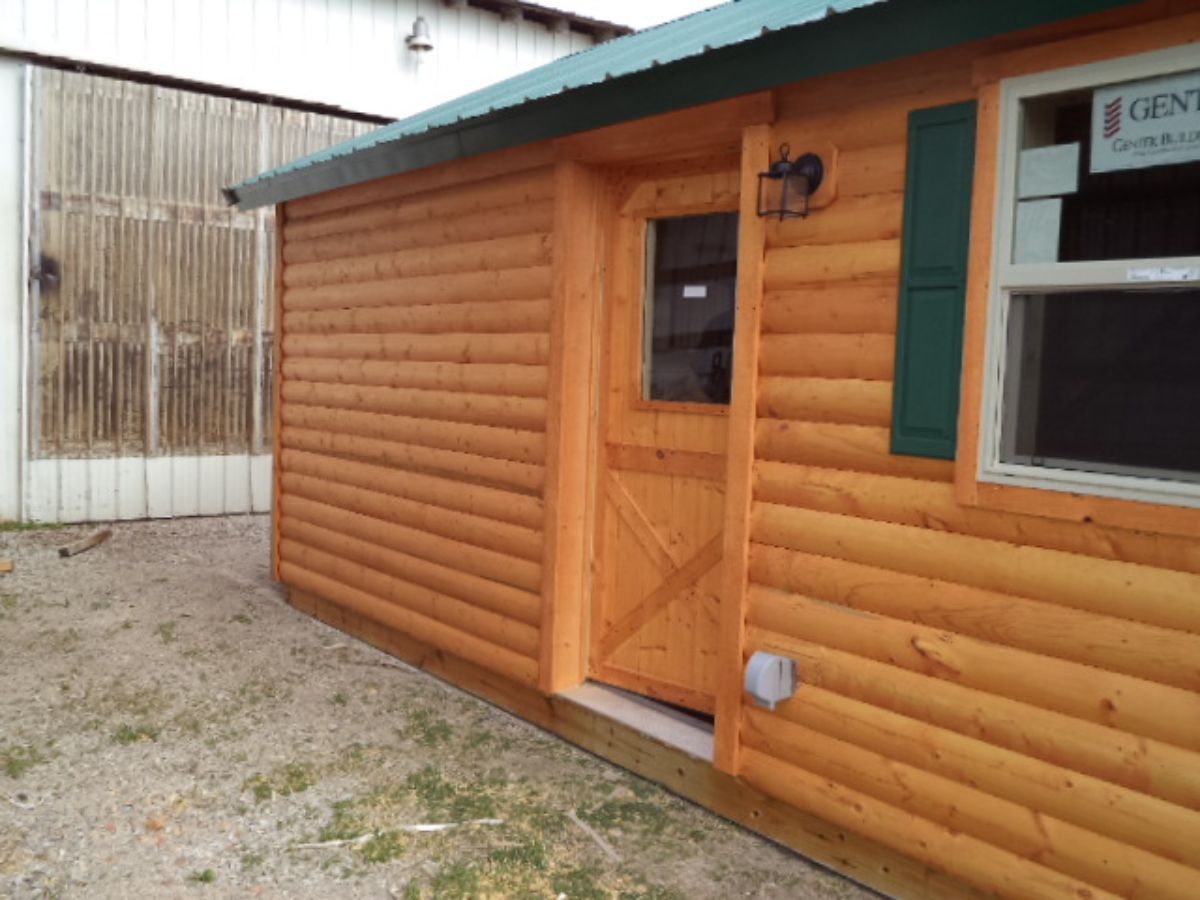 Some models, such as the one below, include a small loft and open kitchen like shown. A door opening right into the main portion of the home gives this space an open floor plan that is ideal for those who want a smaller space to feel a bit larger.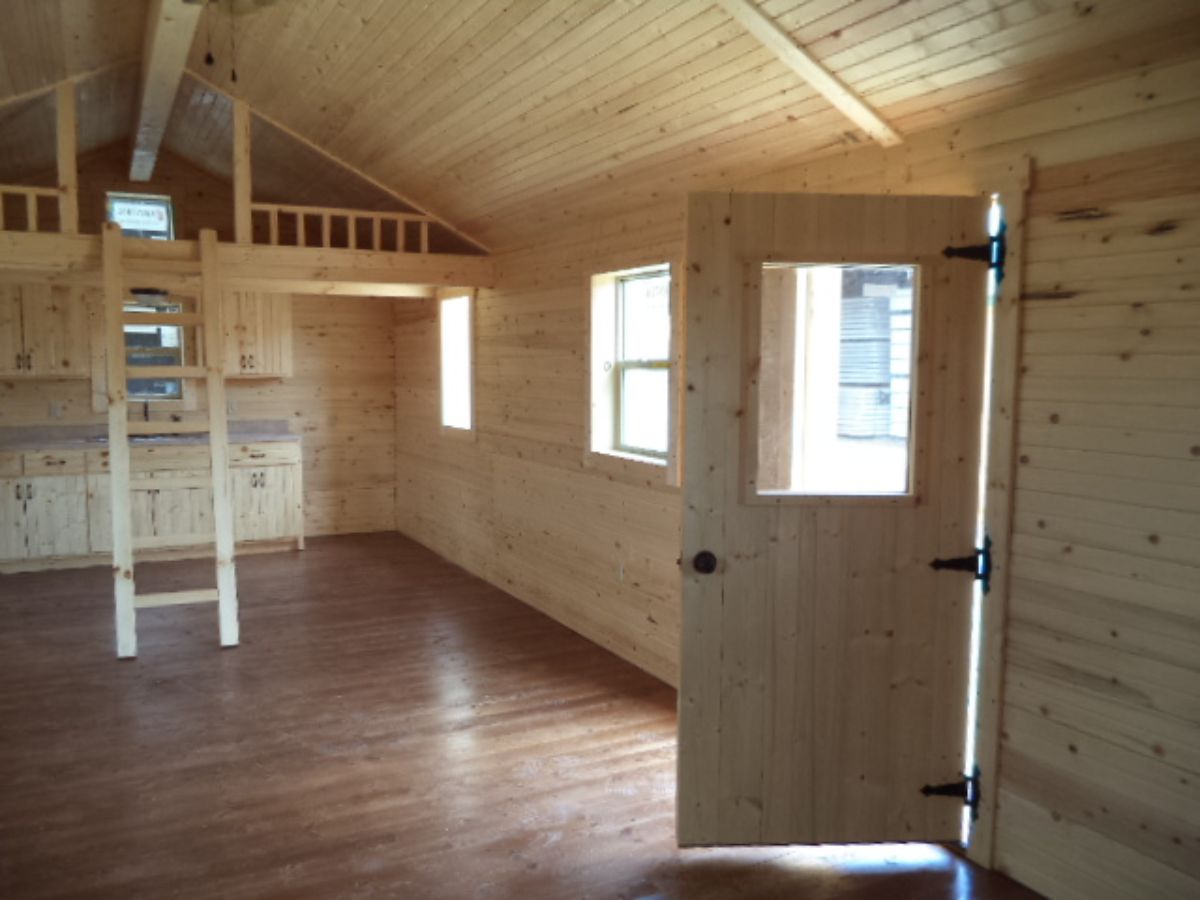 I love the loft here and the way it has a ladder that is in the middle of the room but easy to move out of the way when desired. The loft itself could be used for storage or a sleeping area.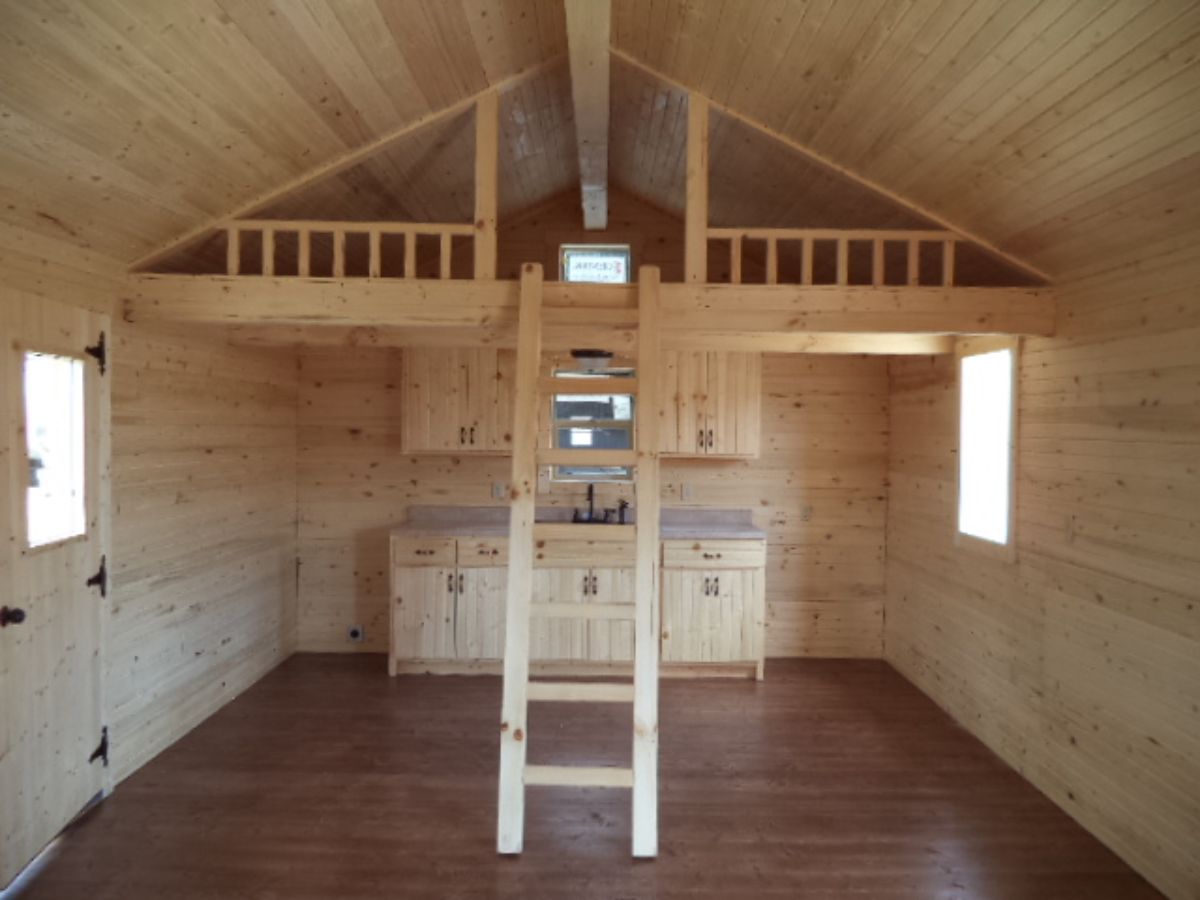 While it just has a set of cabinets and a sink, there is room on both sides for you to add your own preferred appliances. And since it is an open floor plan, you could add a bar, island, or a dining table in this area as well to fit your needs.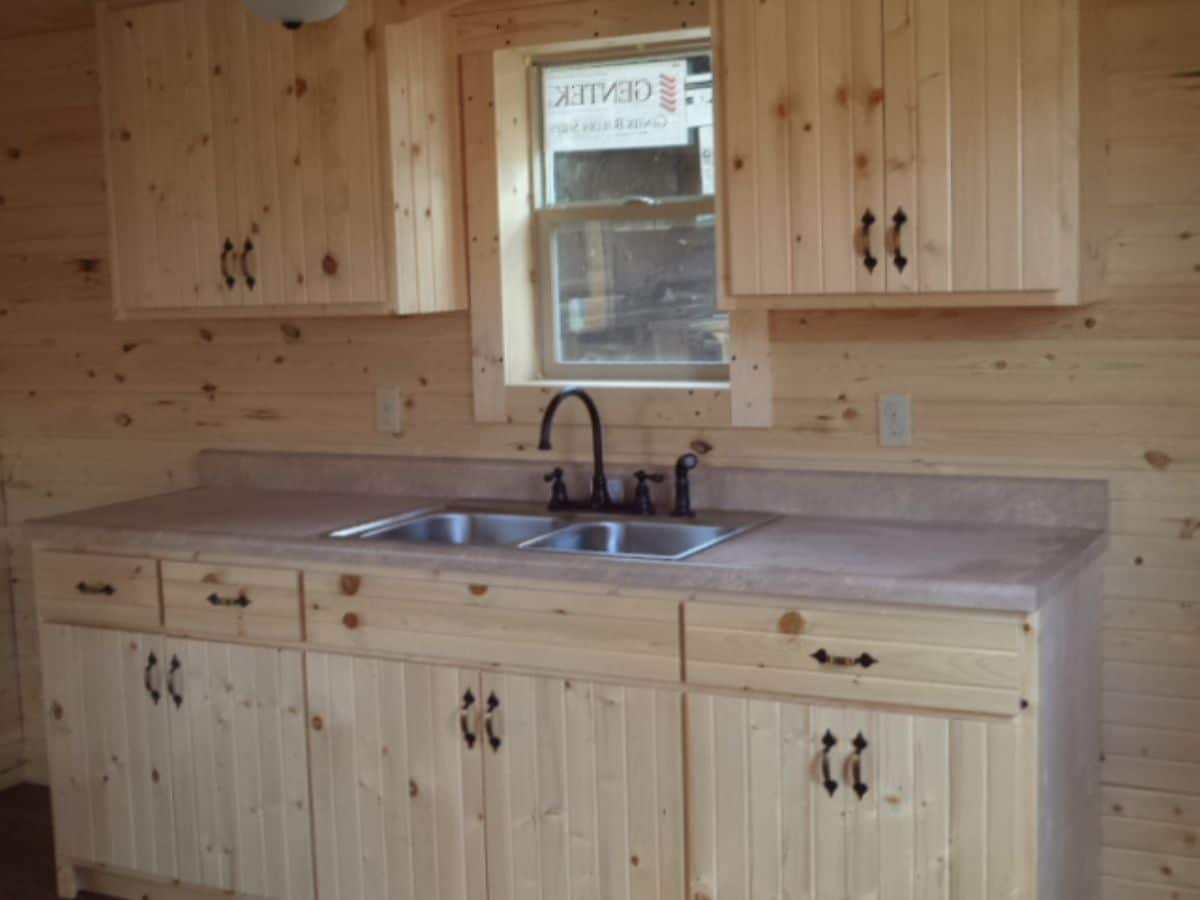 The units come with heating and cooling units that are ideal for their smaller spaces. This one is mounted on the wall between windows and is small enough to not get in the way but convenient for keeping things at just the right temperature no matter the season.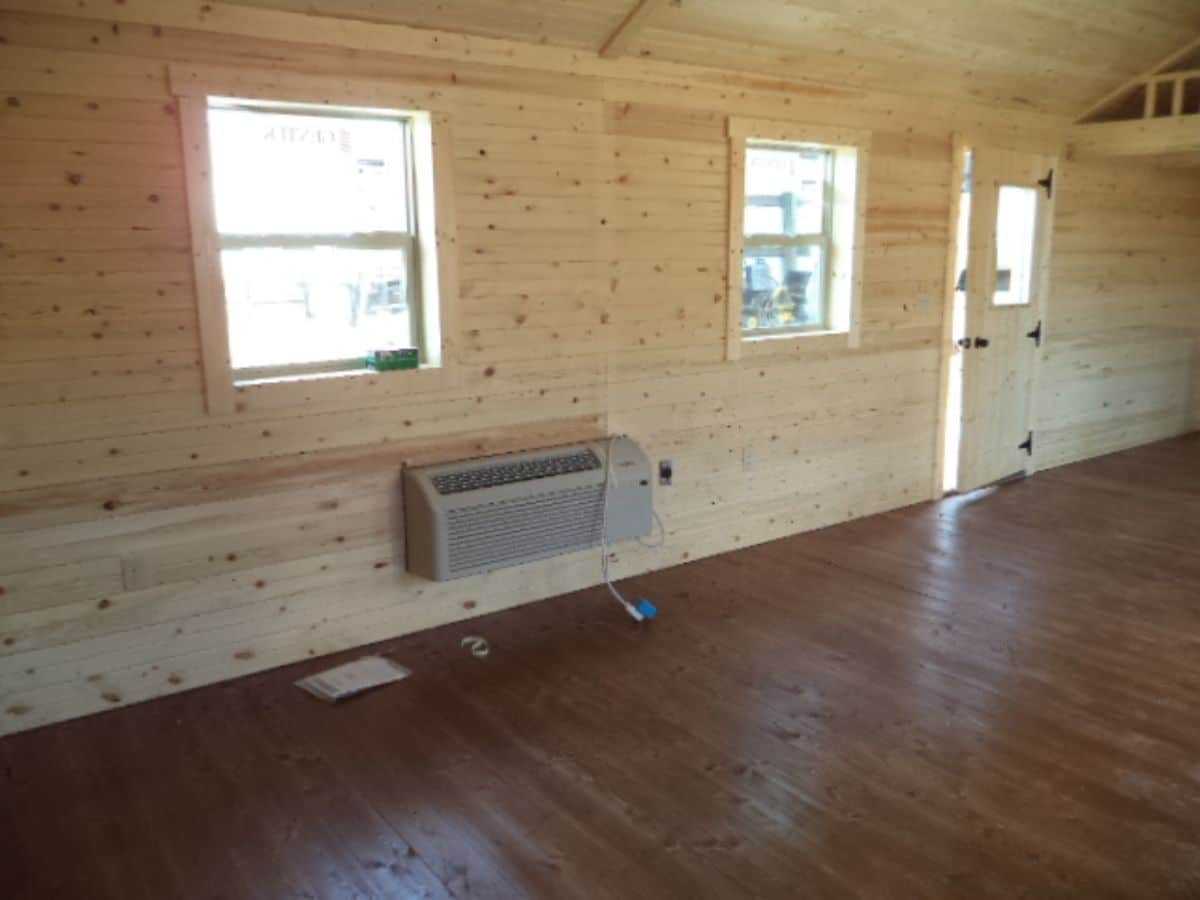 Some homes have a separate space as shown with a bedroom and bathroom on the other end of the home. This one has the main space and then a short divider wall that gives the room some depth and creates a nook.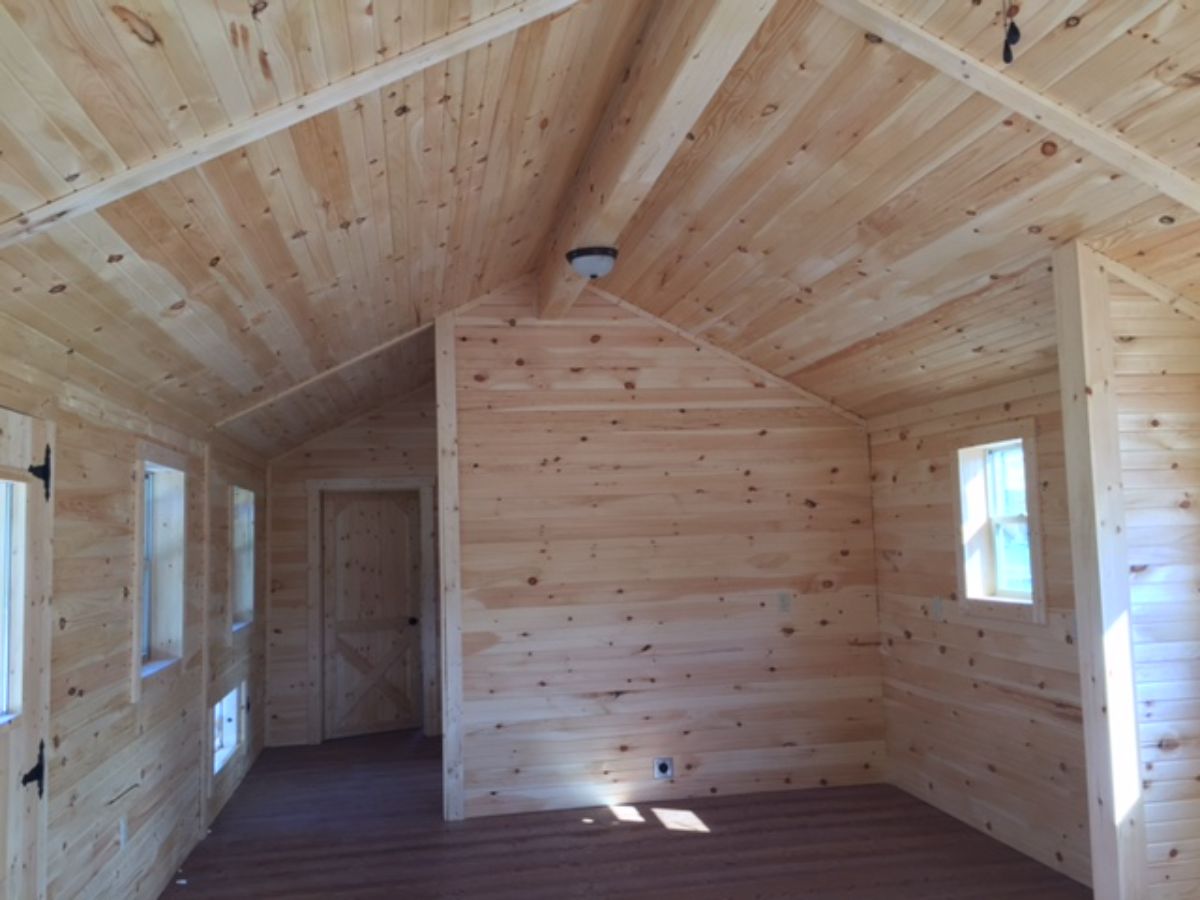 From this angle, you can see how even though it is a small little wall, it gives a division of the space. It could create a living area on one side and a home office on the other.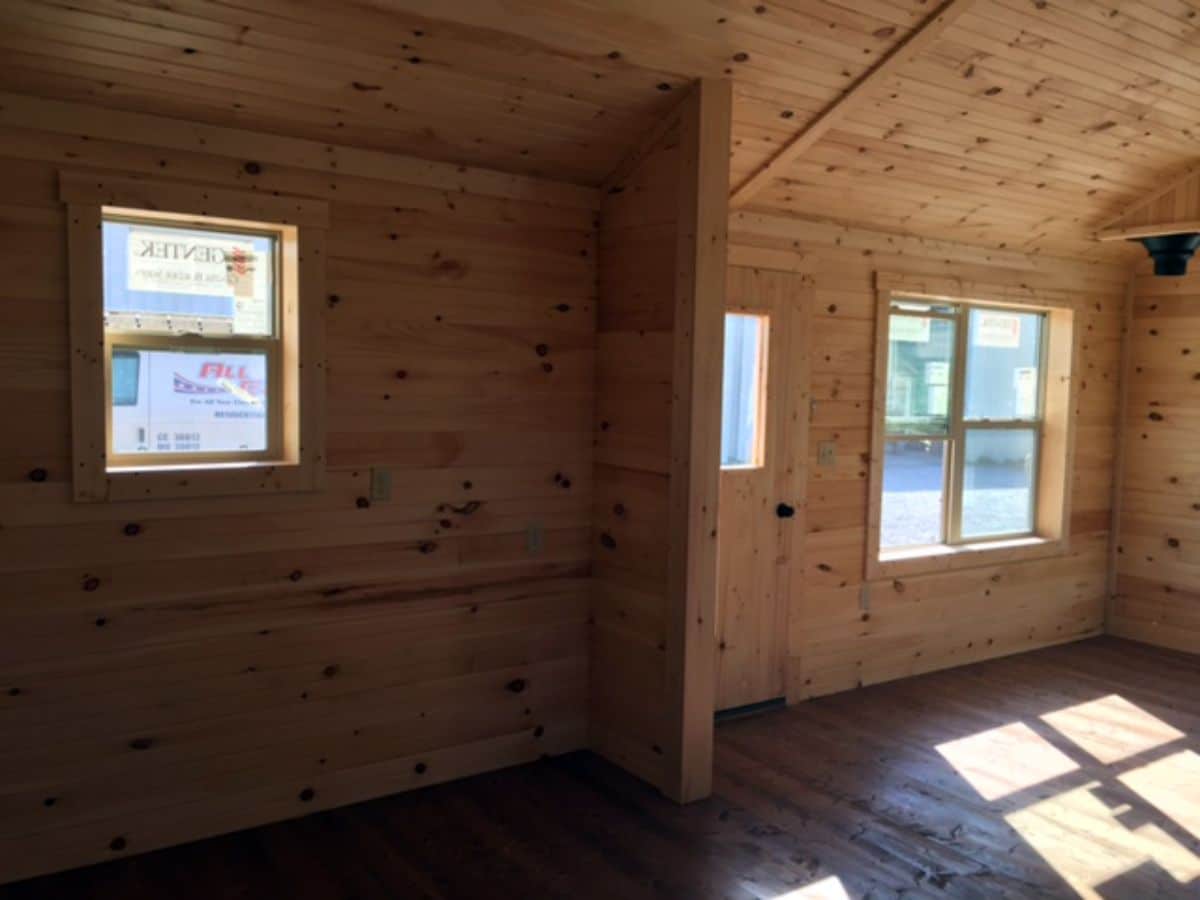 Other homes show spaces like this with windows and open rooms for a living room and just a loft on the other end. What style you get really depends upon the size of the home and your own preferences.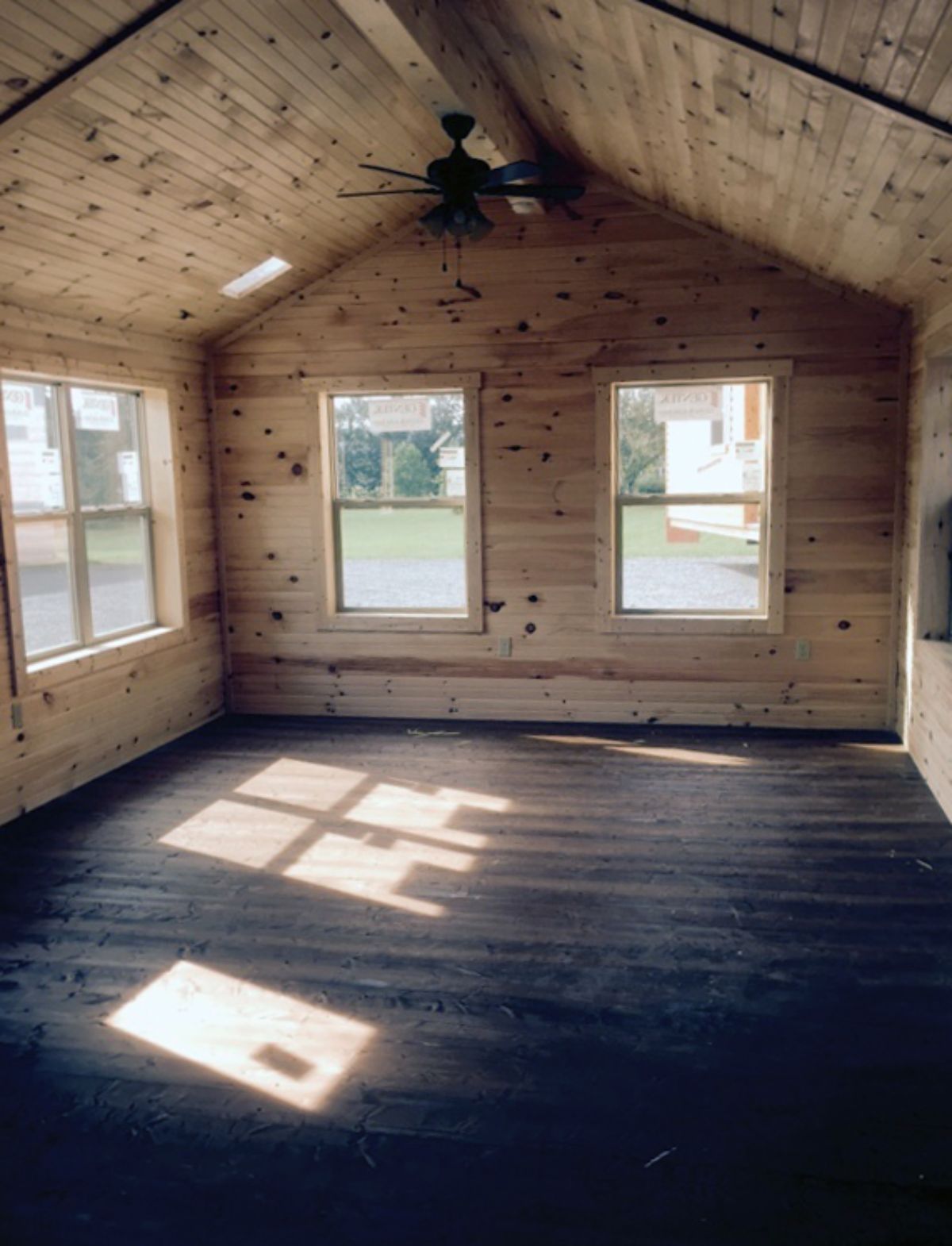 Bedrooms in these homes can include a large open space with a private en suite bathroom or just a closet. This has both.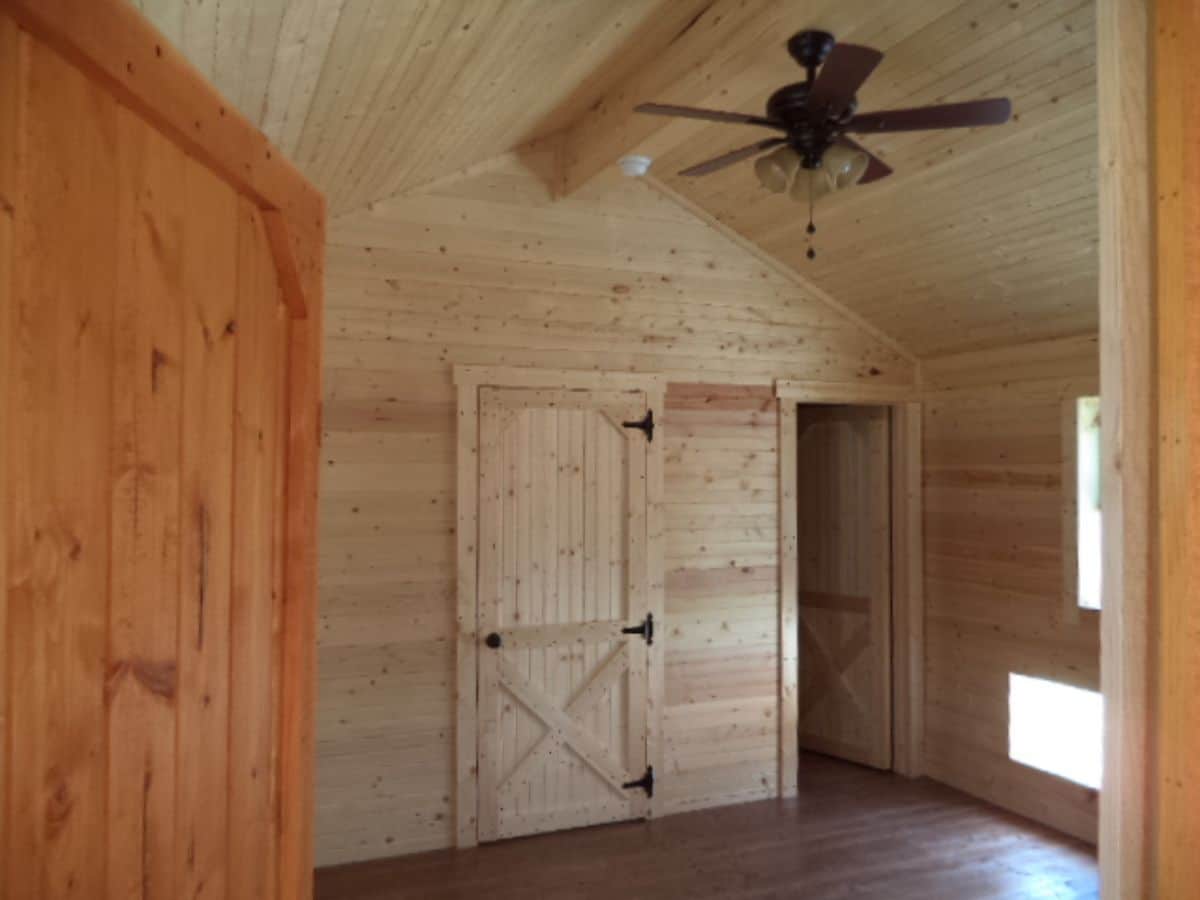 And this bedroom shows a closet with two doors and small loft space above. It's ideal for storage or a family that wants a little more space in the bedroom for larger closets.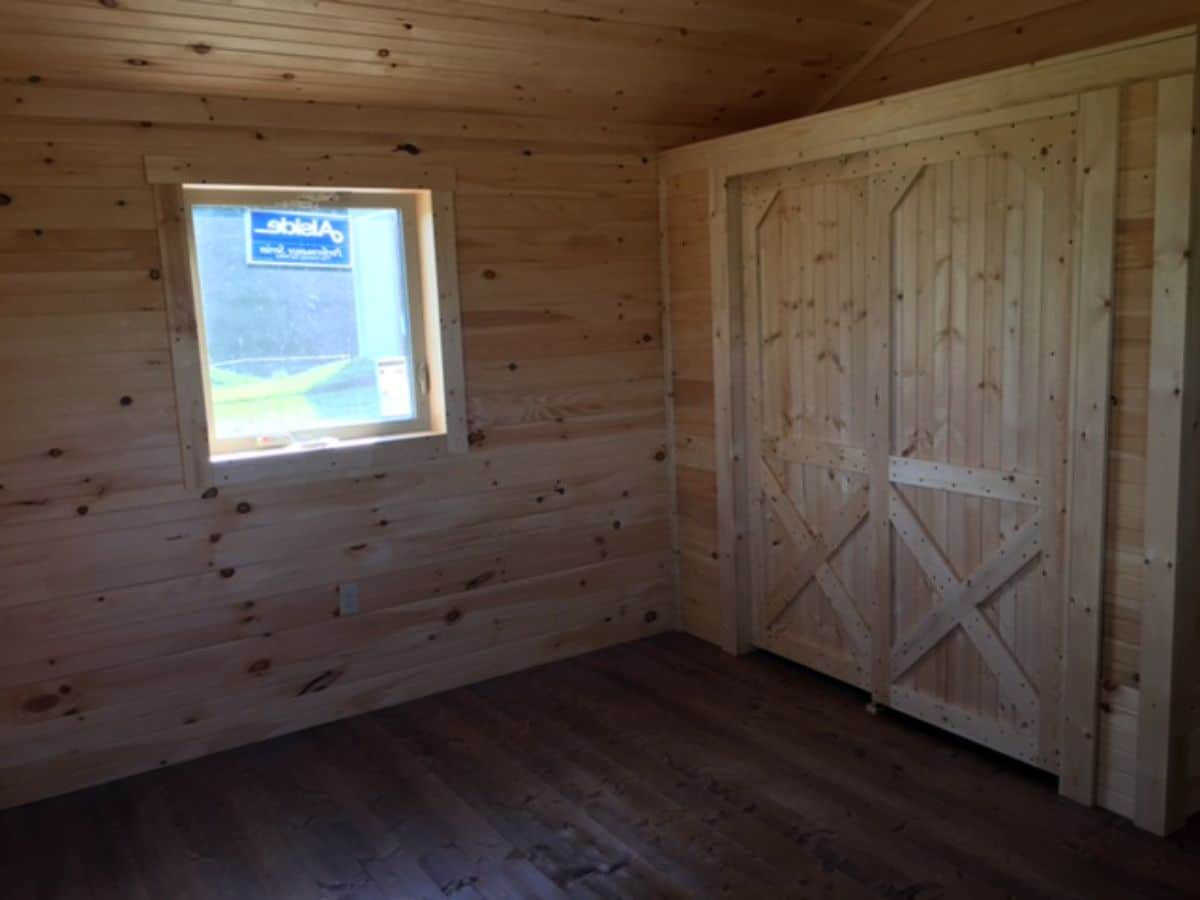 Bathrooms include these smaller spaces with a shower stall and simple toilet and vanity.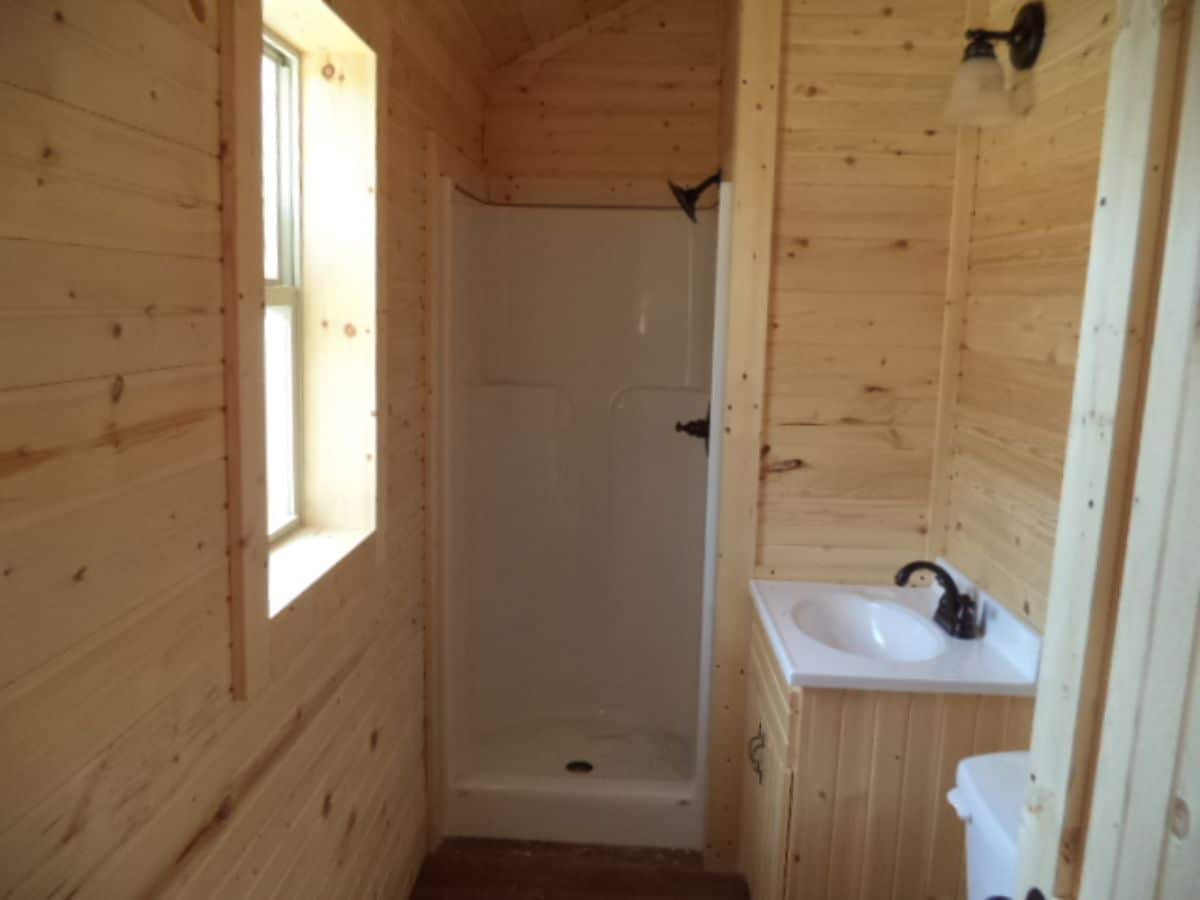 Or a larger bathroom with a combination shower and bathtub unit for those who prefer a bit more luxury or a bathroom suited for kids.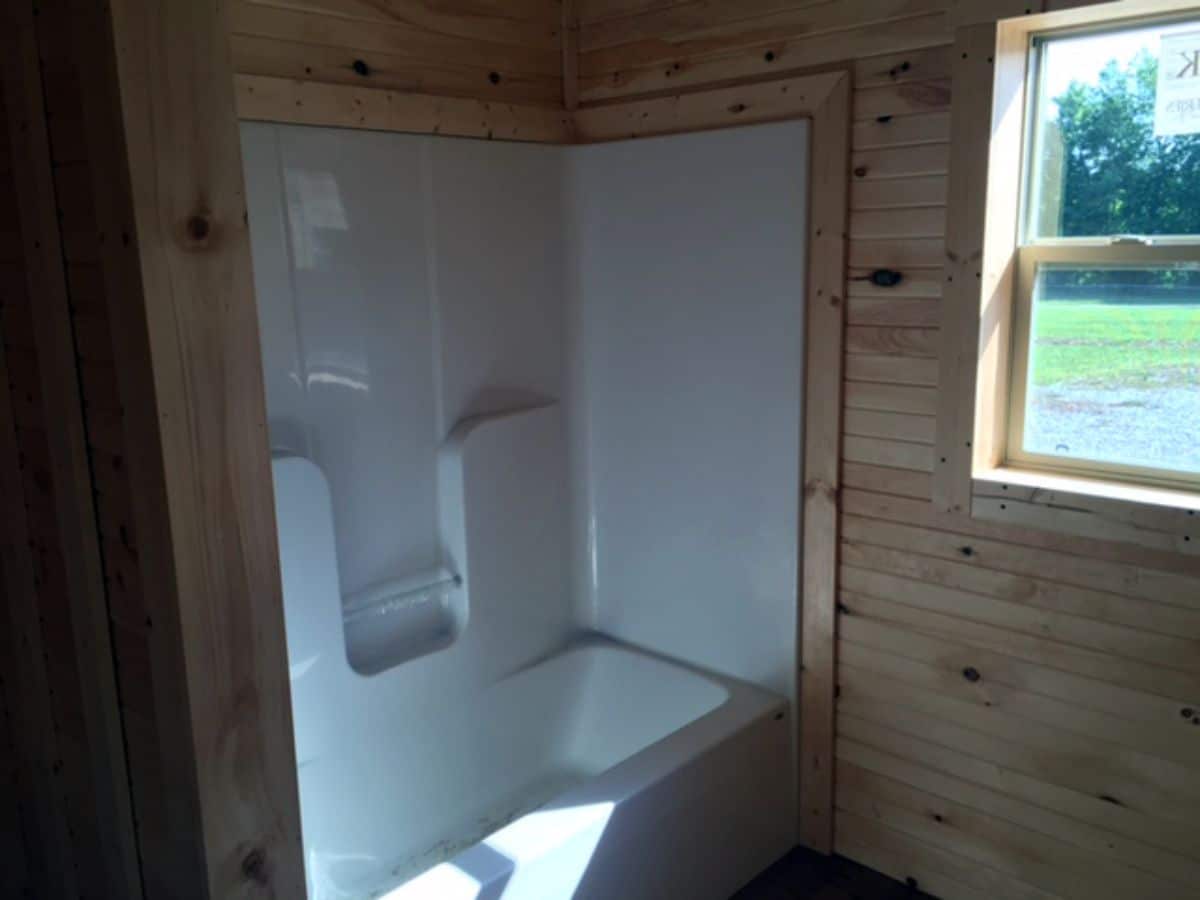 For more information on this and other rustic builds, check out the Deer Run Cabins website. You can also find them on Facebook and YouTube. Make sure that you let them know that Log Cabin Connection sent you their way!
More Log Cabin Kits and Tours