The Texas Timber log cabin is one of my favorite builds of recent days. This home is a beautiful family space but has some incredibly unique additions, including a second kitchen and attached garage. If you are looking for luxury, this is it!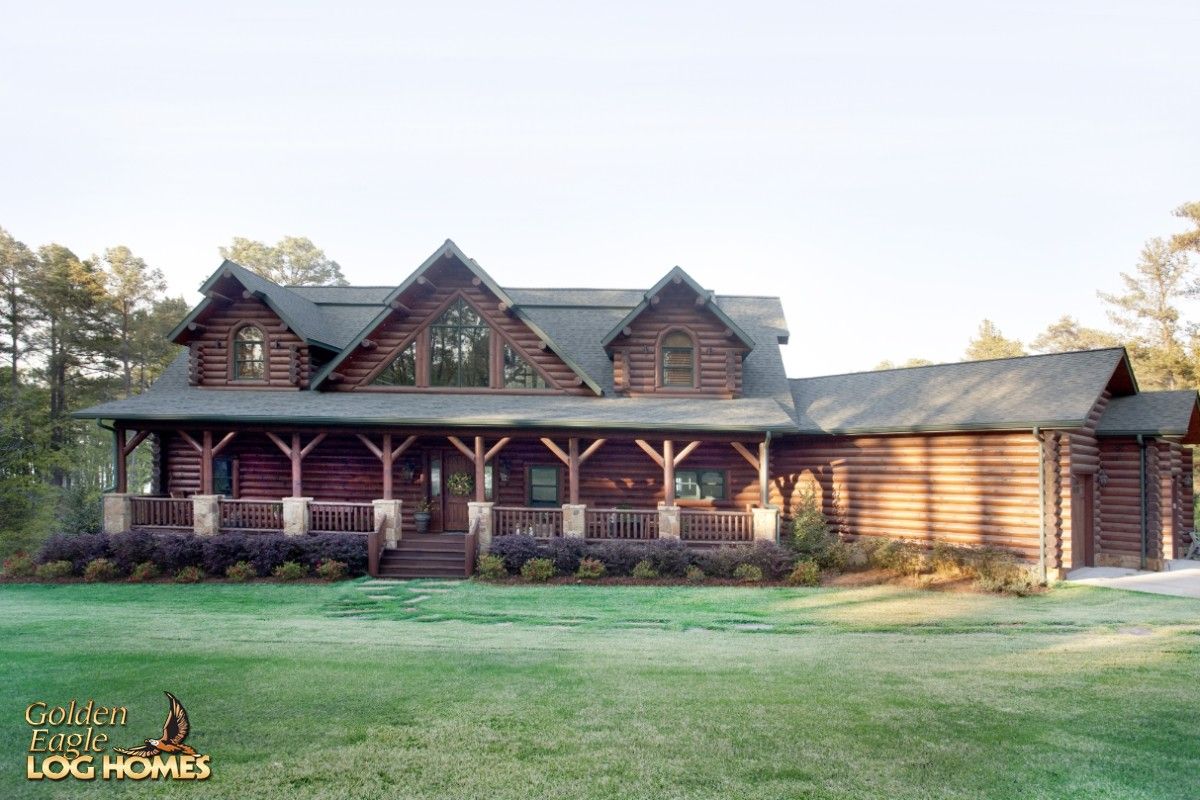 This home features a combination of square and round log walls with a lovely layout that is ideal for a family or a large vacation retreat. The Master bedroom on the main floor, two dining areas, and a huge garage all make this home unique and welcoming.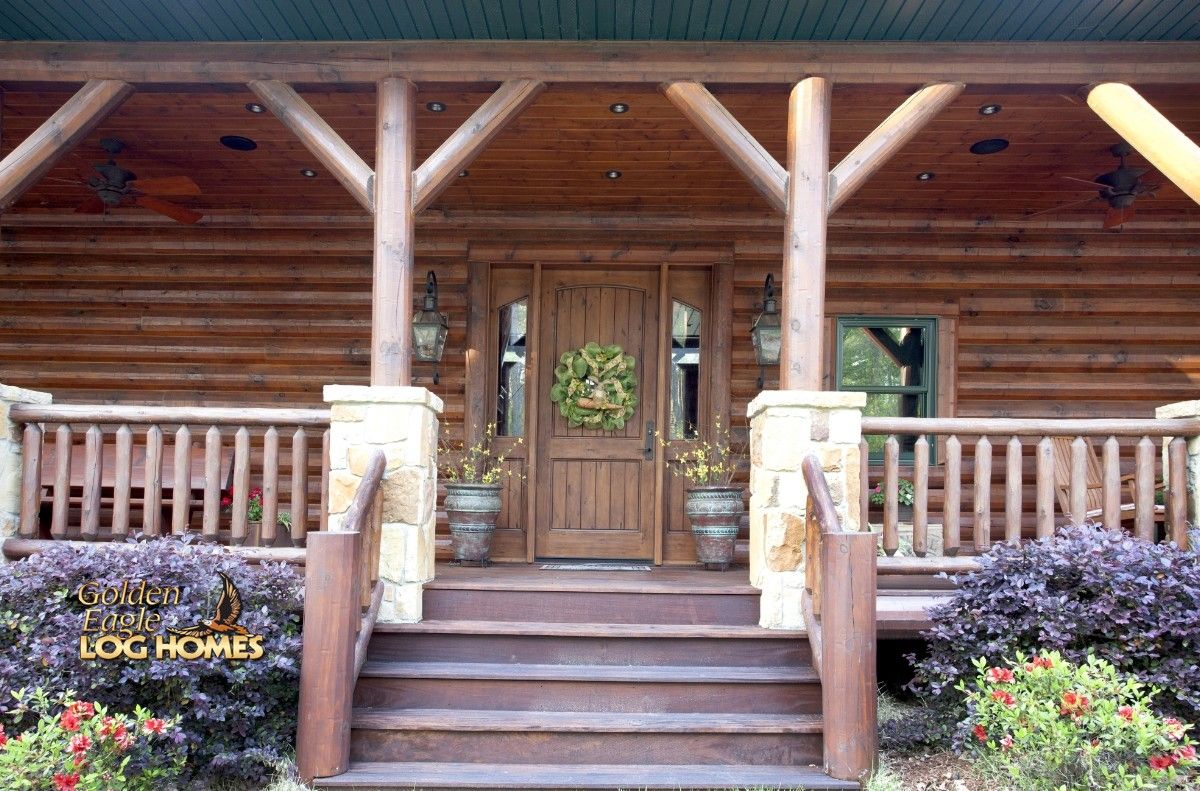 Step inside the home and find a gorgeous stain that is welcoming and warm. The entry has plenty of room for a table with decor, or you could put a simple seat here or even a bench with storage beneath.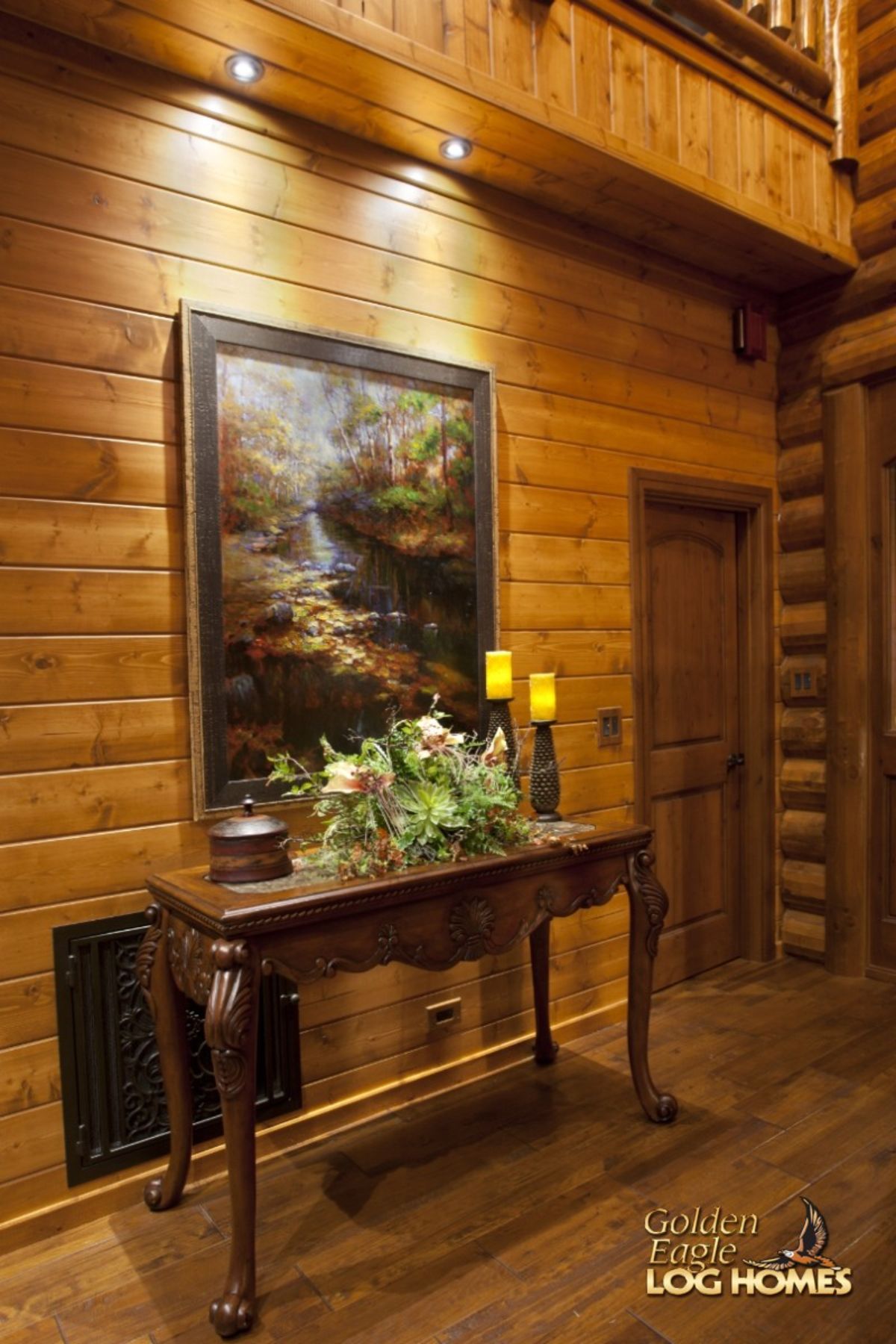 On one side of the entry door are gorgeous log stairs leading both up to the second floor as well as down to the basement level. I love that they have included a landing halfway up that can include decor but also make for a better incline for climbing to the second floor.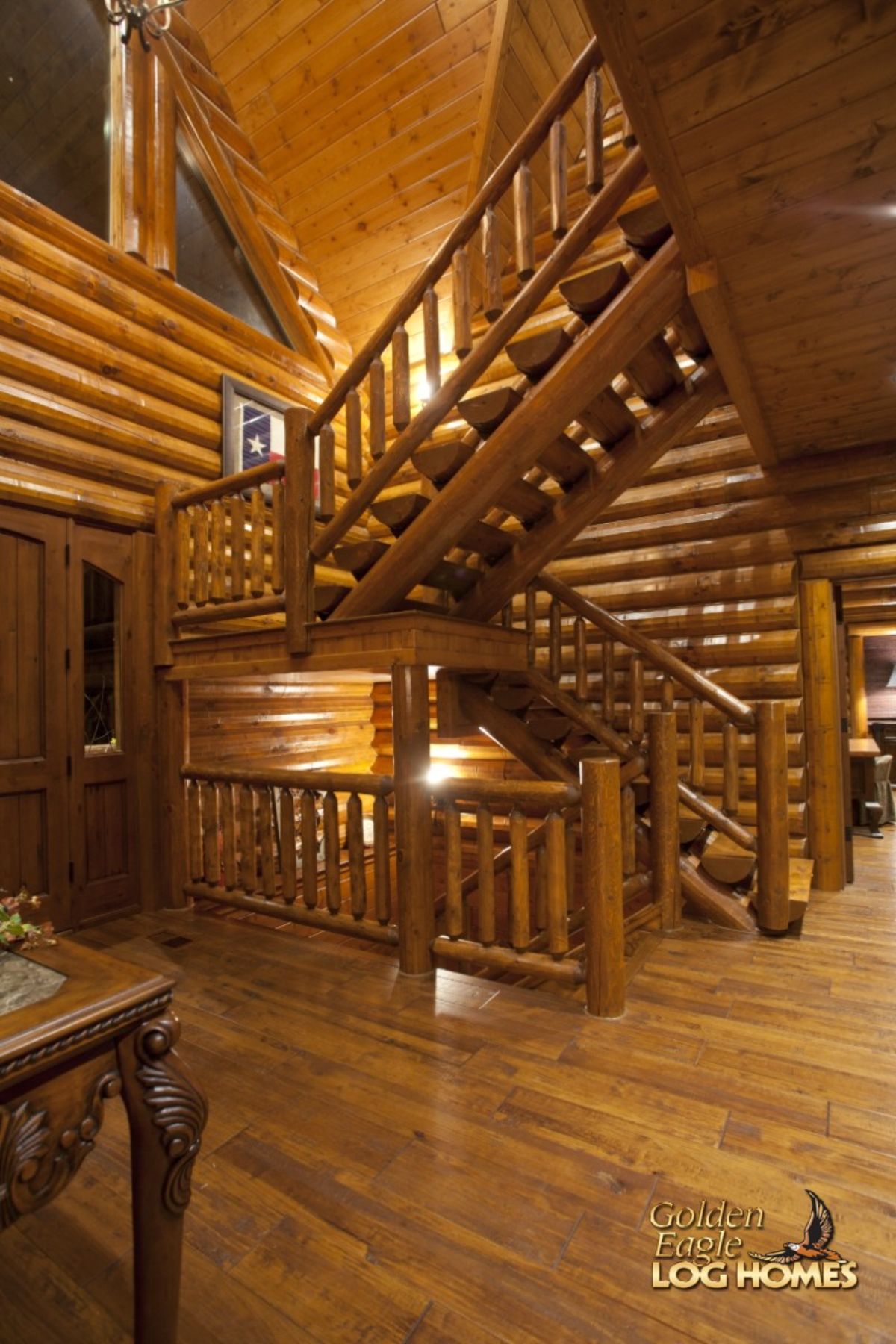 The main living space in this home is up against the gorgeous wall of windows that looks out over the deck and property. This is a welcoming space that is ideal for relaxing with friends and family in front of the fire.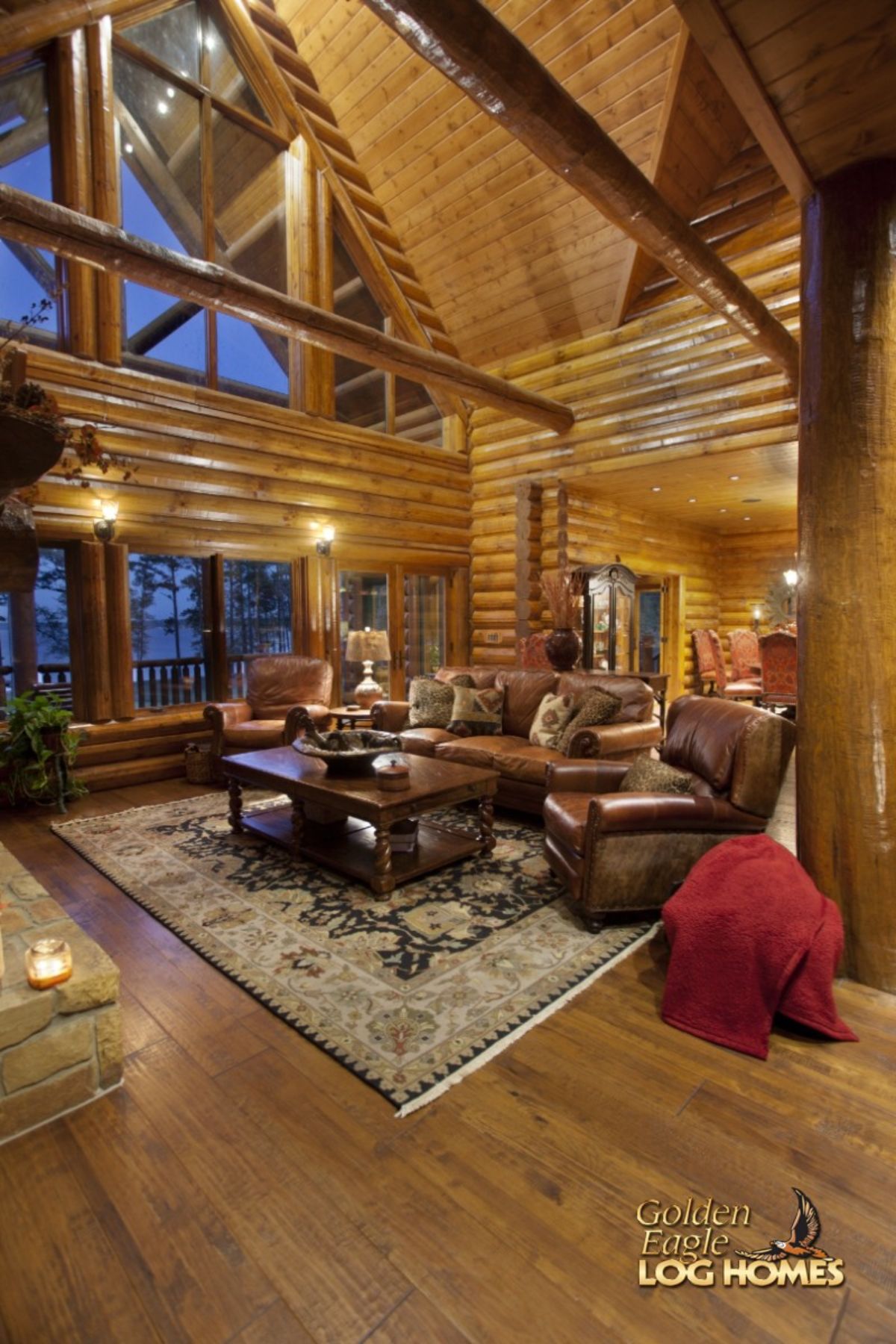 A formal dining room is just off the great room and has a lovely round table that can easily be expanded and includes these upscale upholstered chairs.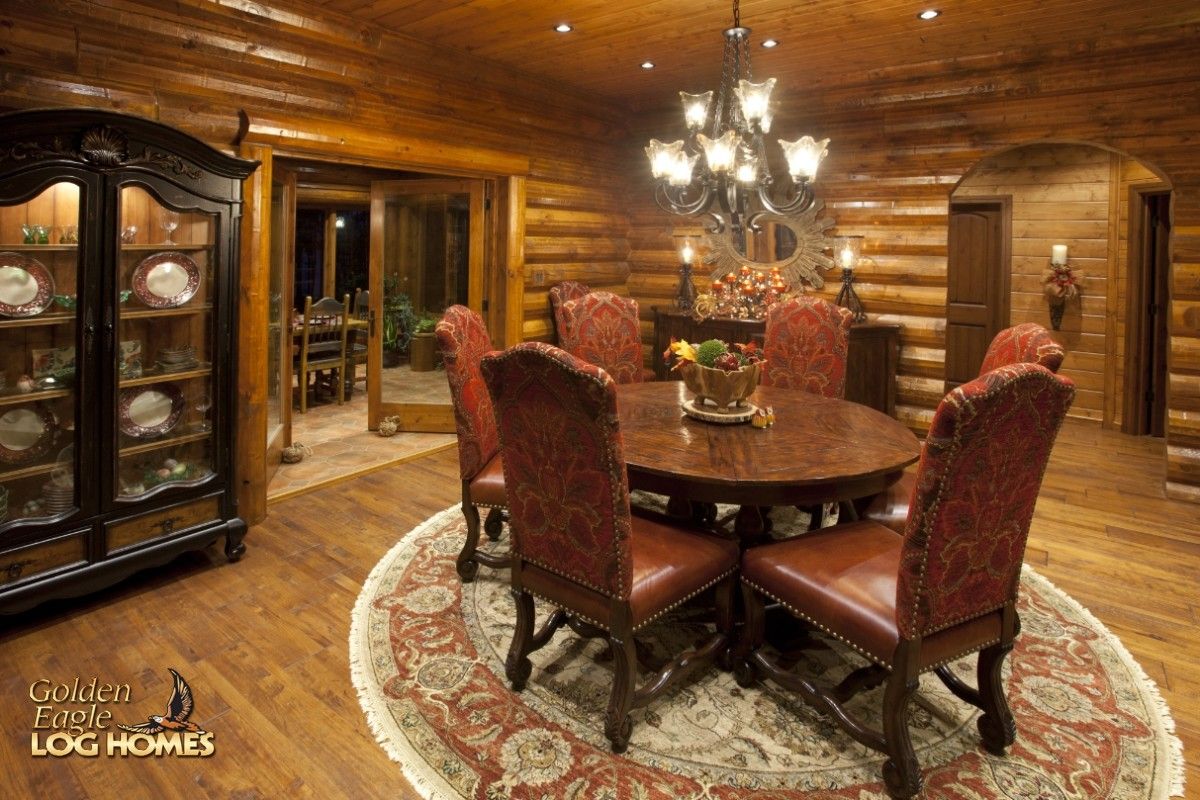 I love this kitchen with all of the storage spaces. It has plenty of cabinet storage, a bar island in the center of the room, and a little nook to the right that is ideal for a command station for the home. It's a great way to keep things like cookbooks, kids notes, recipes, or bills together in one space.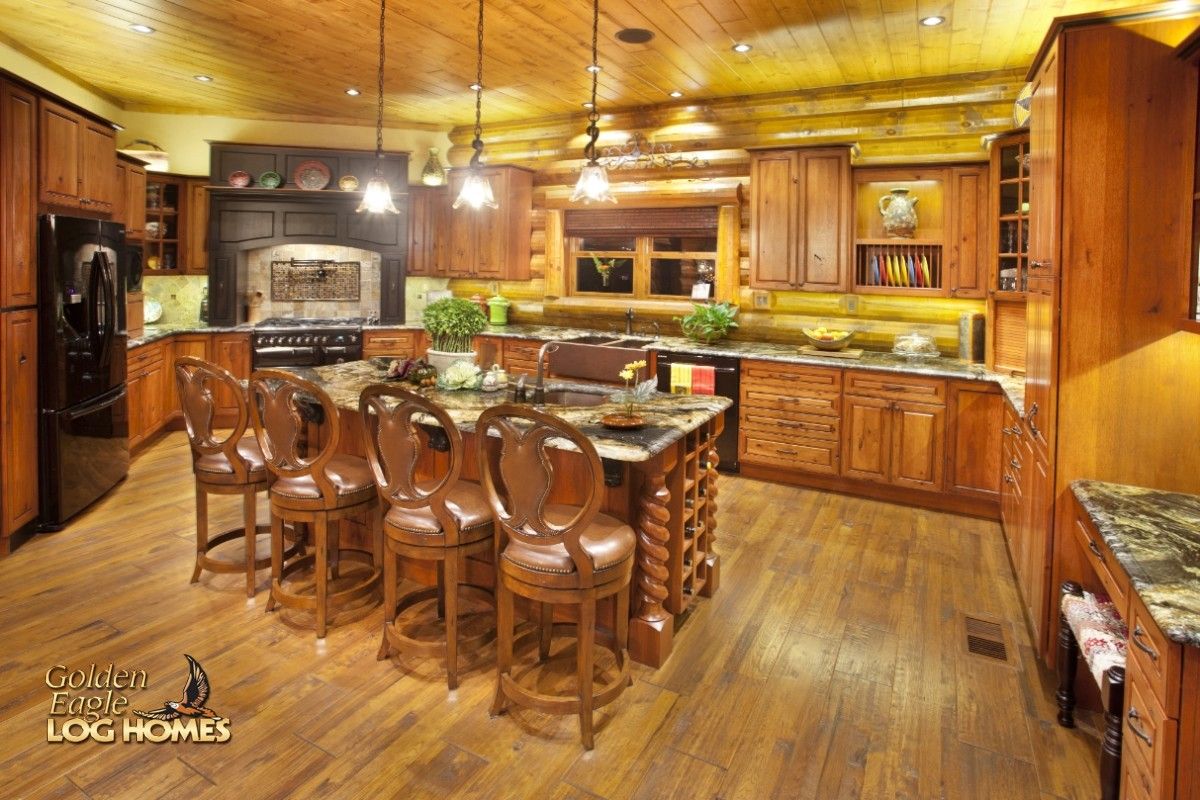 These stools with the high back are gorgeous! I love that this space not only has the extra sink and works as a workstation for kitchen prep but also as a breakfast nook or extra seating space to chat while you prepare a meal.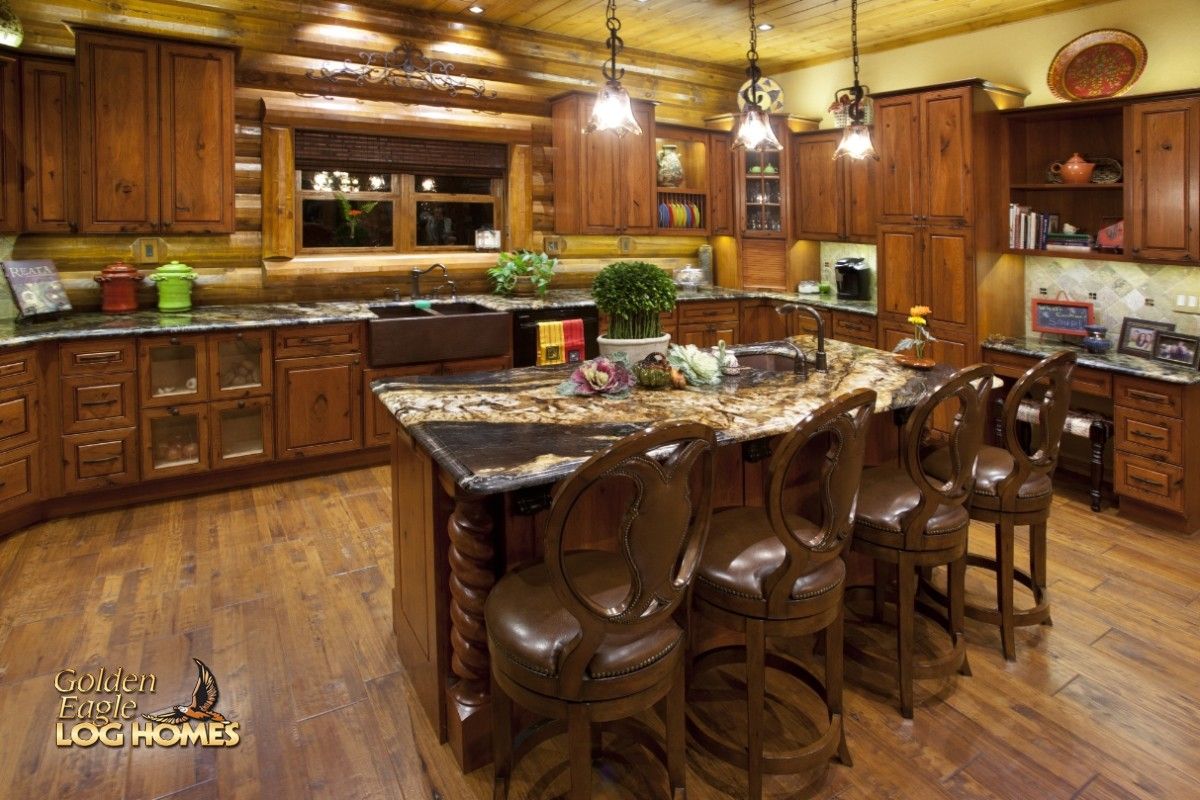 On the basement level of the home is a second living space with sofas, a fireplace, doors to the back patio, tables and chairs, as well as another kitchen.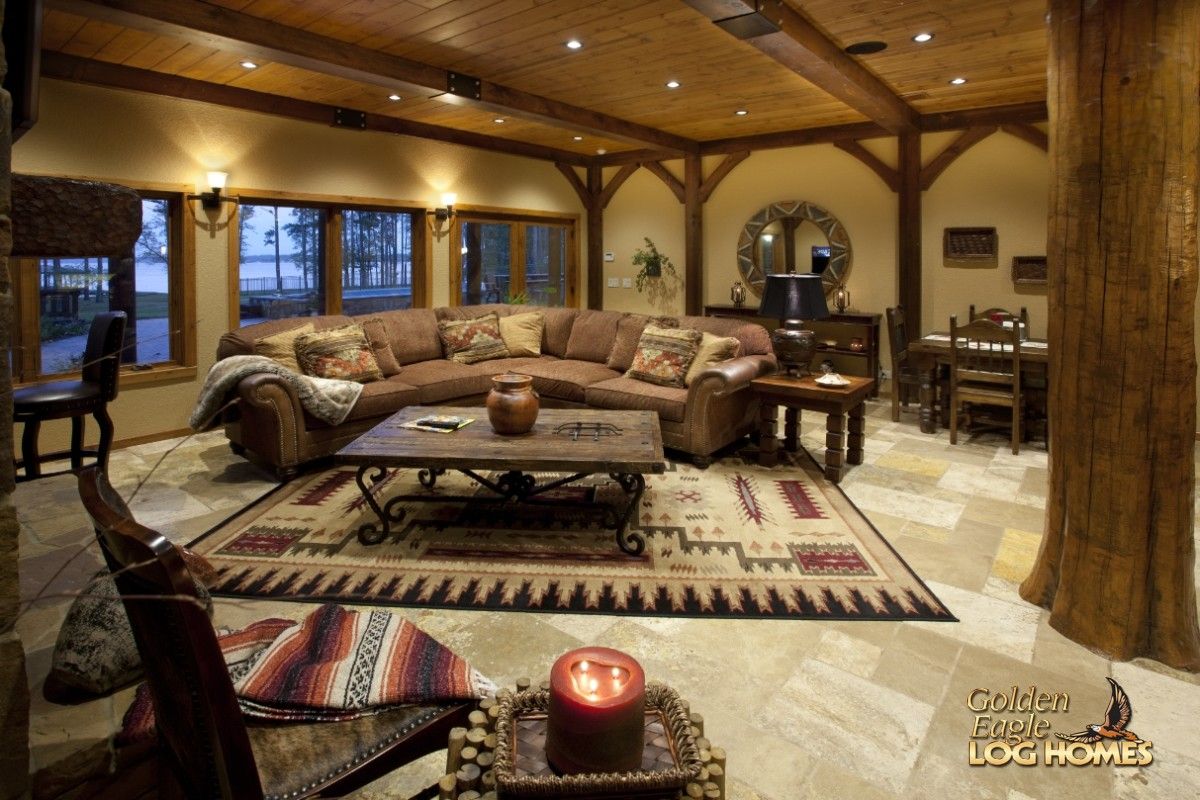 As mentioned, this is a great family home. This bedroom is a fun example of a kid's room with bunk beds and open spaces ideal for play areas.
On the second floor, you have a nice little reading nook in the landing space. This overlooks the great room and easy to access from the stairs or via the rooms on that floor.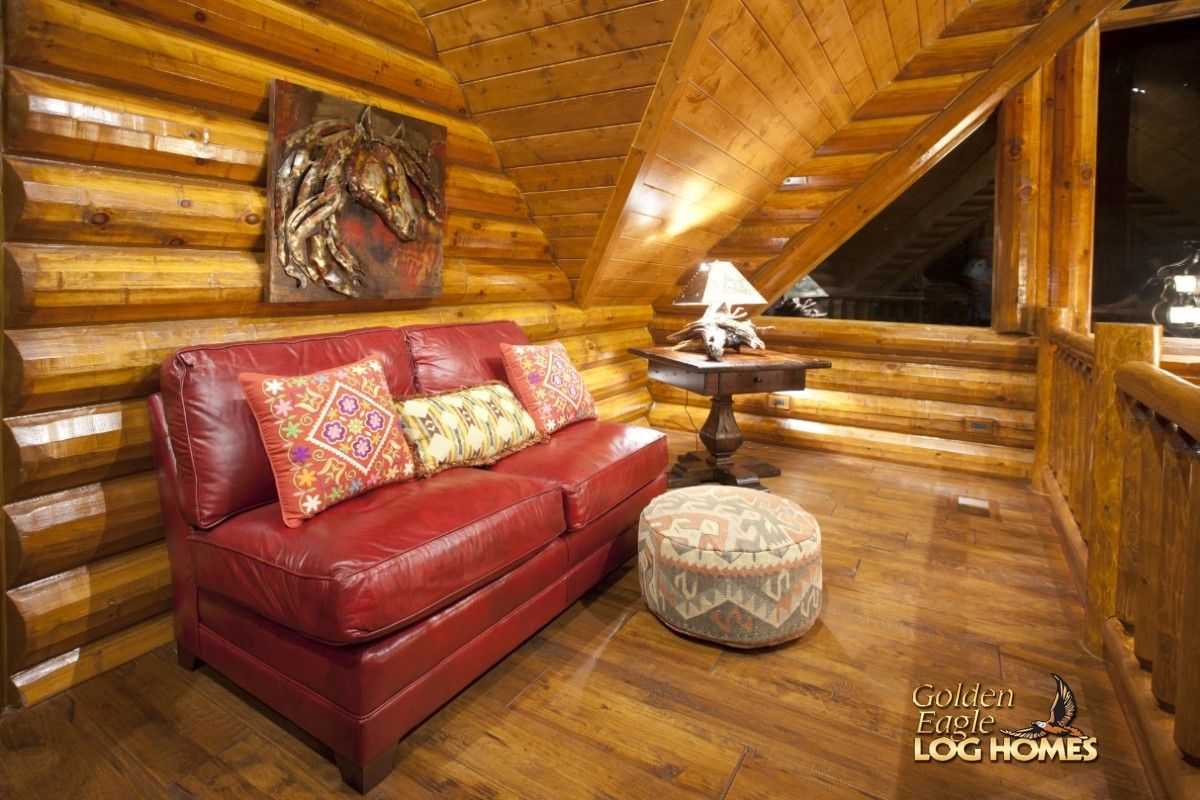 In the second-floor bedrooms, you'll appreciate the extra space from the dormer windows on the sides. This room has some great built-in bookcases and a lovely little seating area.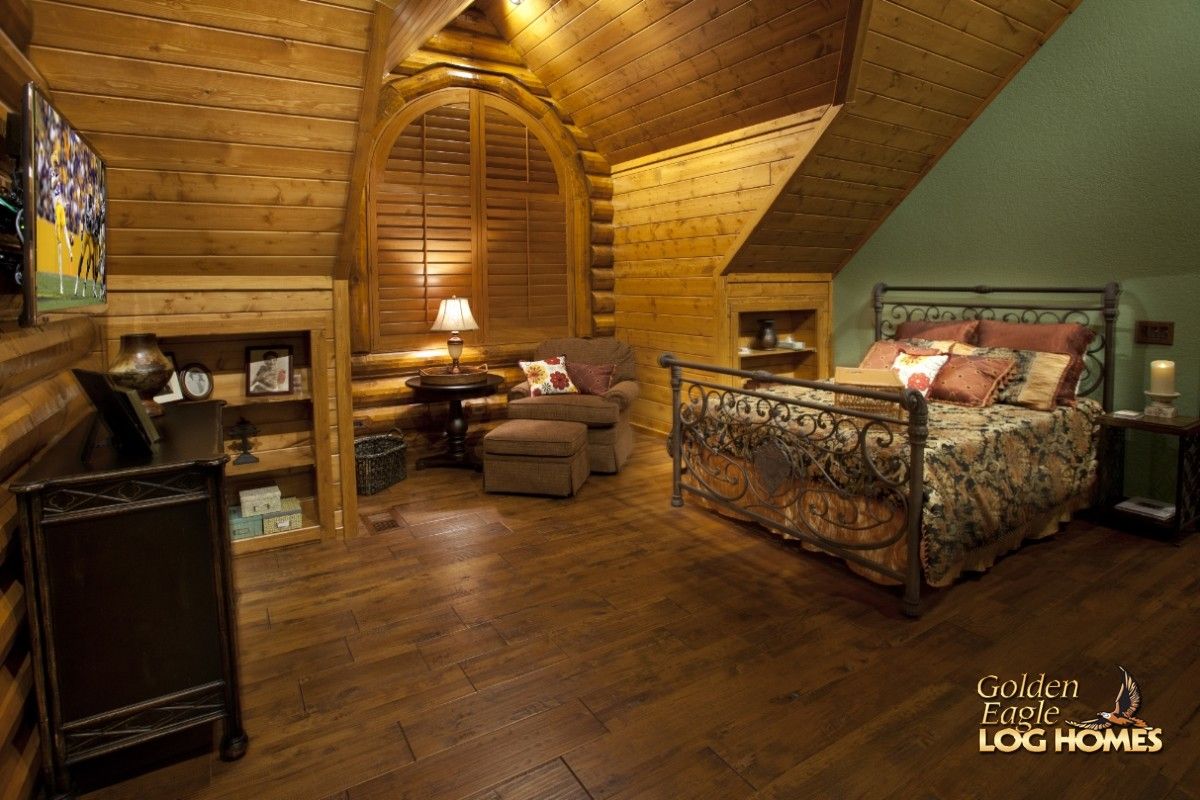 I love how they used this little nook for storage and that a TV fits against the wall easily in this space for a way to relax in your bedroom.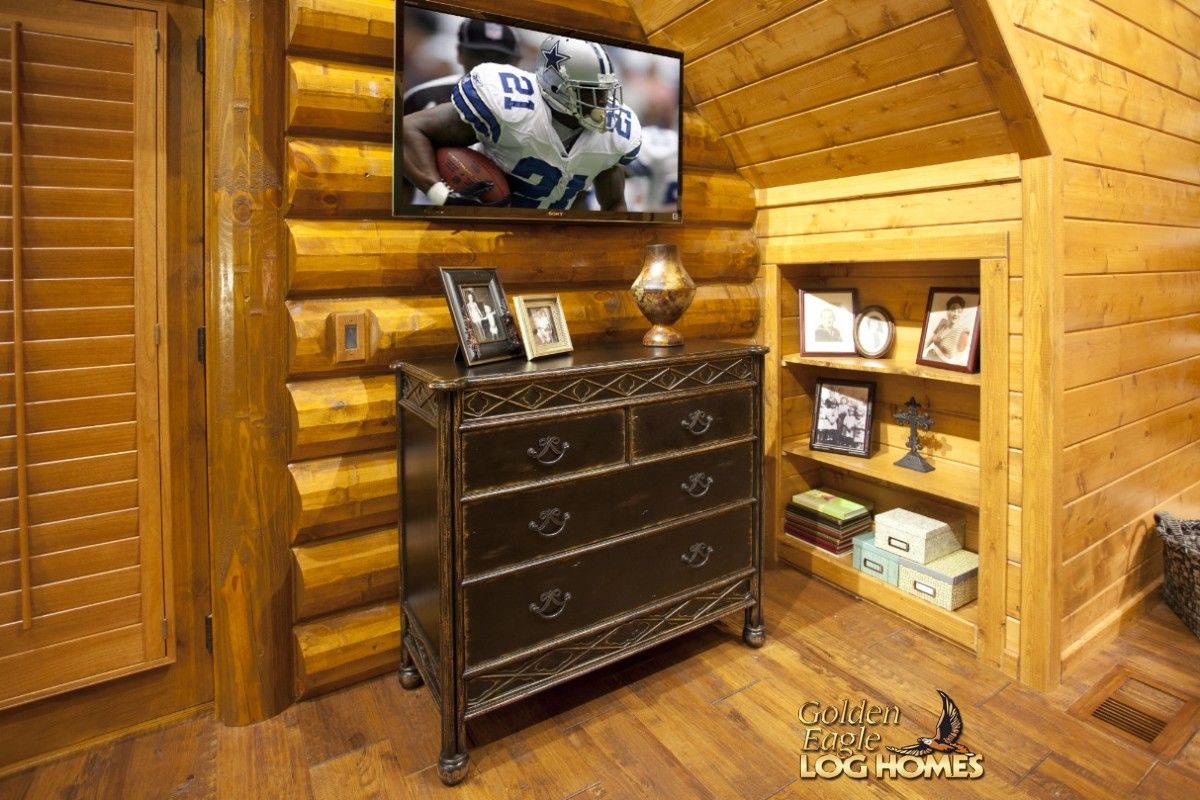 There are even spaces in this home for a writing nook like this. It's so simple but perfect for daily use or even to sit and write a novel in a classic style.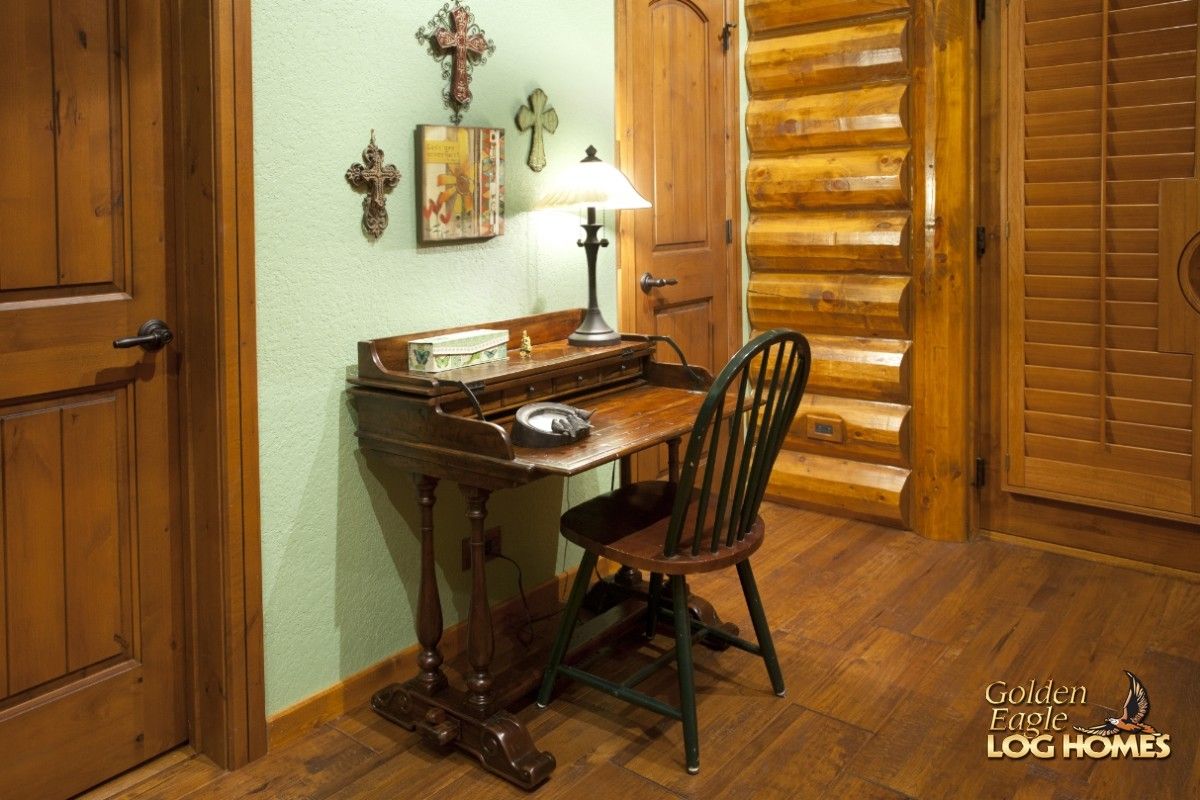 The master bedroom is my favorite space in this home. It is large with a separate private sitting room on one side. The ideal oasis from the world.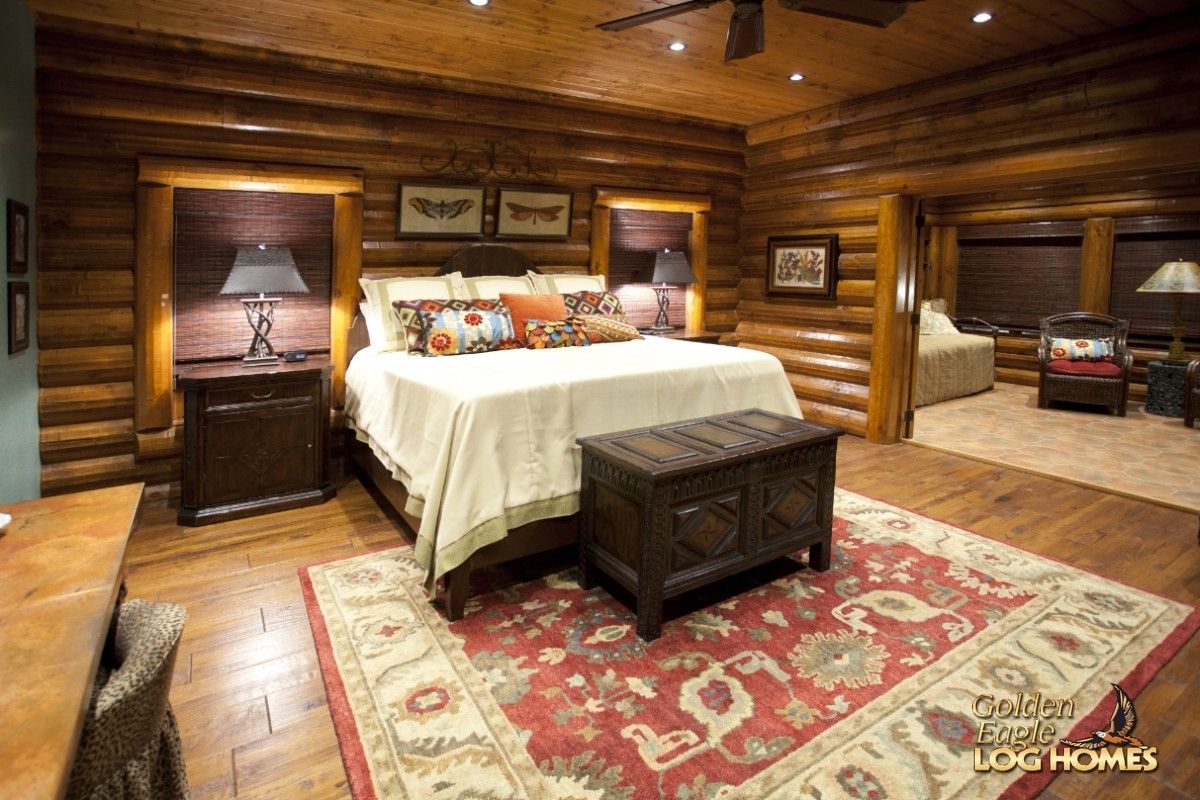 In the master bathroom, a traditional double sink and vanity along with tons of storage cabinets really adds to the space.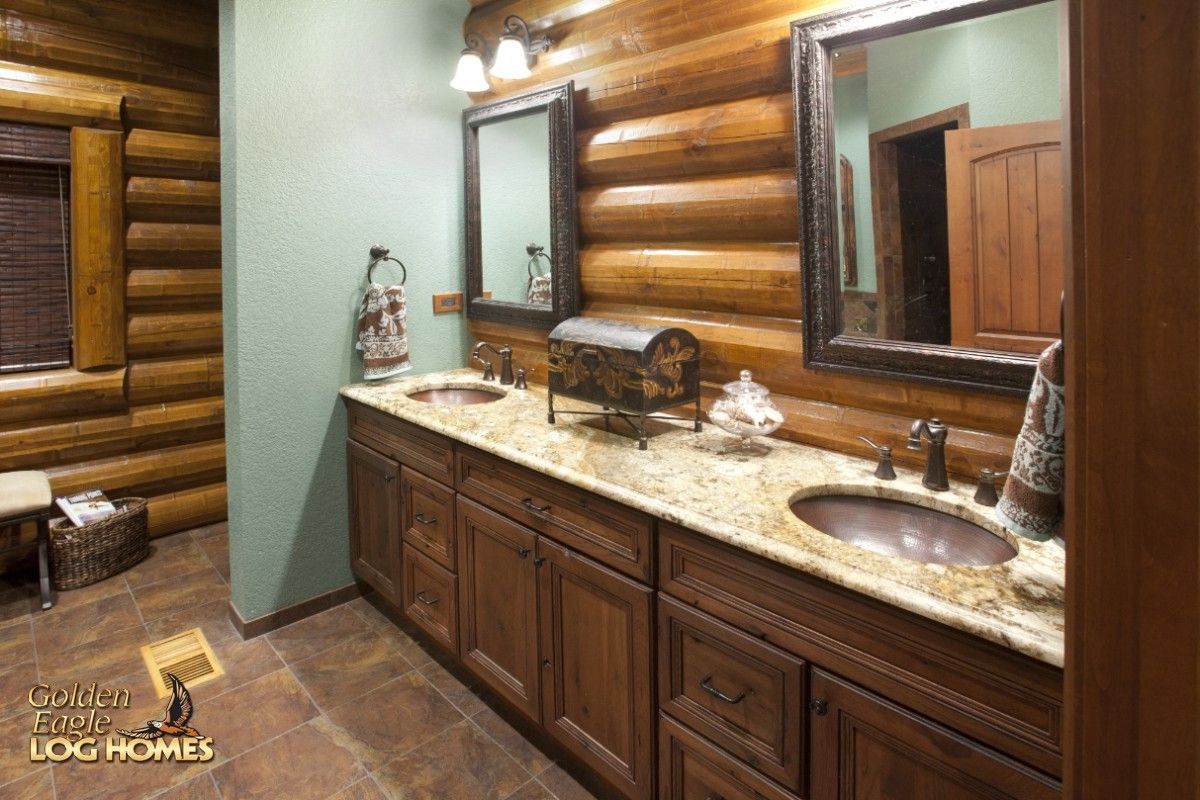 A custom tiled corner shower is just next to the soaking bathtub. You have every option available that you could need in this home for relaxing.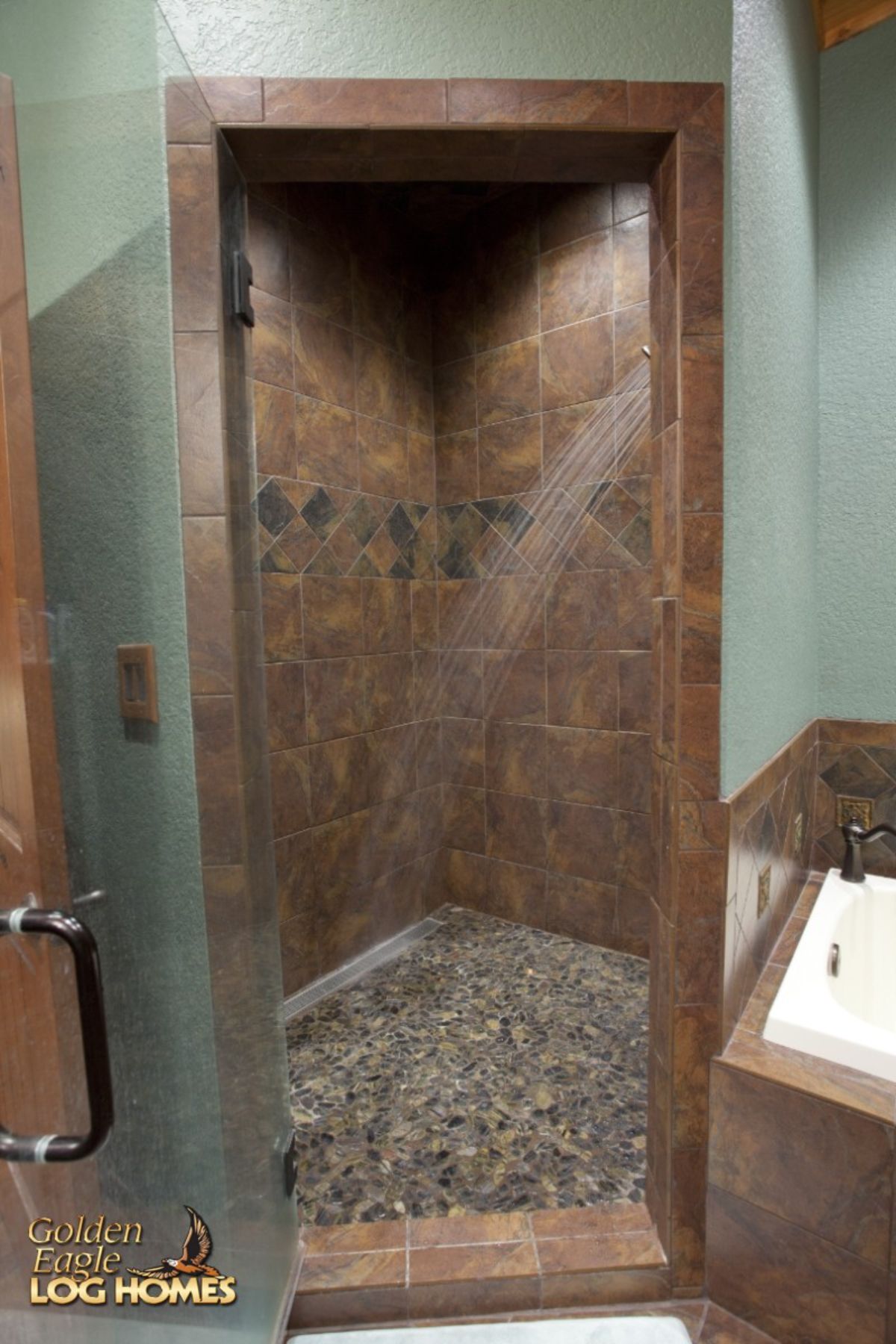 While the inside is beautiful, so is the outside of the Texas Timber. From the multitude of both covered and uncovered porches to the outside fire pit or fireplace as shown below. It is a welcoming space for everyone.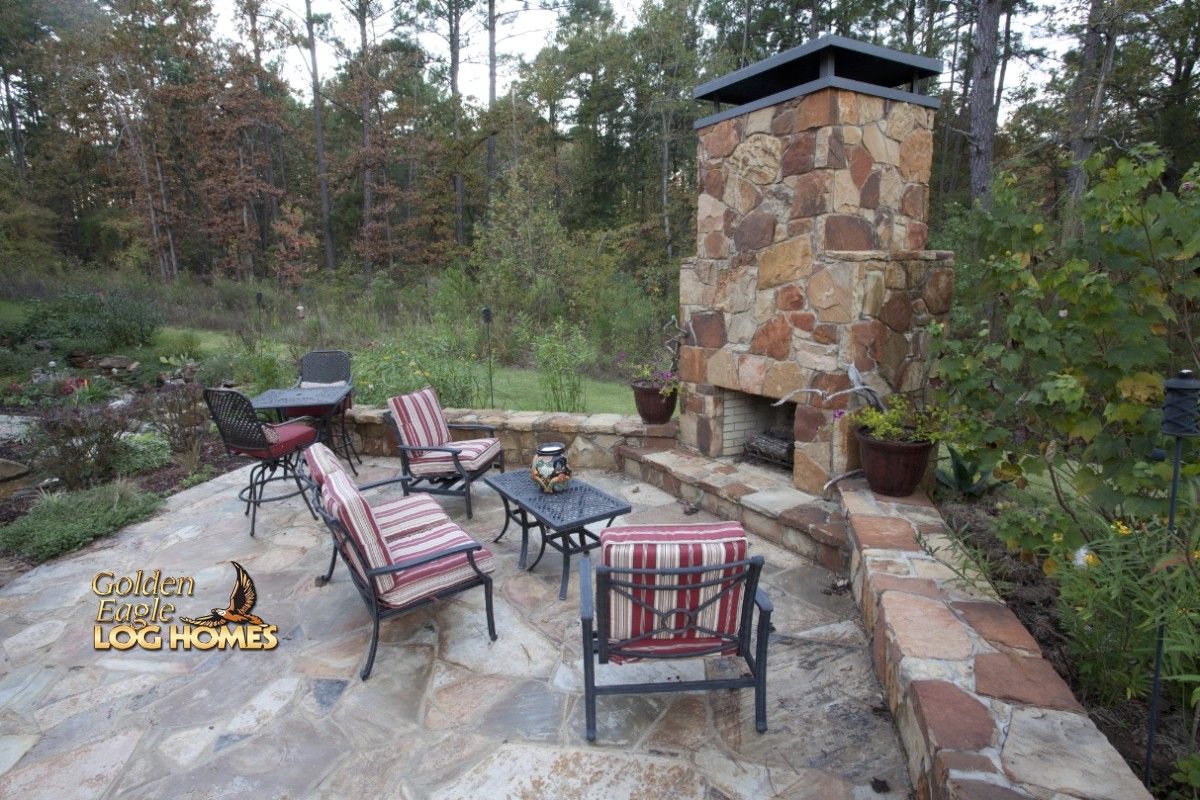 Below is my favorite view of this home. Being lit after dark shows the beautiful spaces with an outside kitchen and bar, patio spaces that are open to the pool, a corner fireplace, and of course the open porches off the great room on the main level.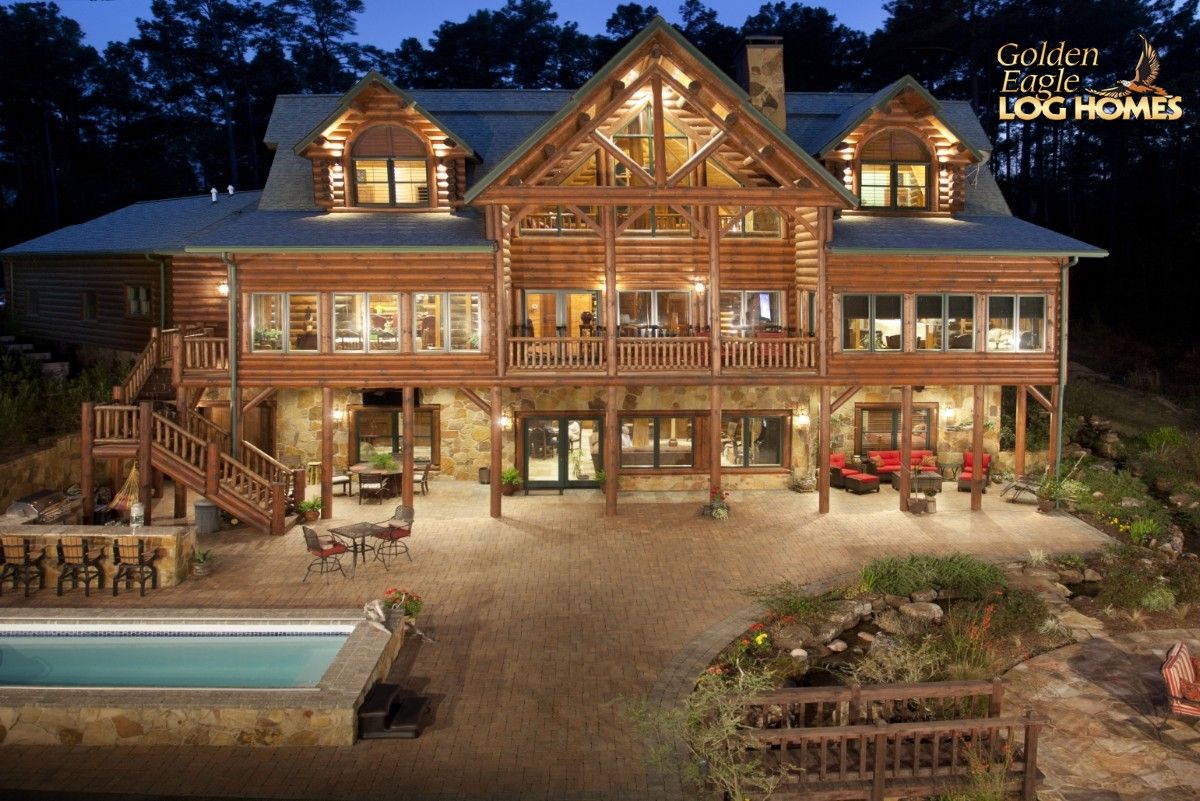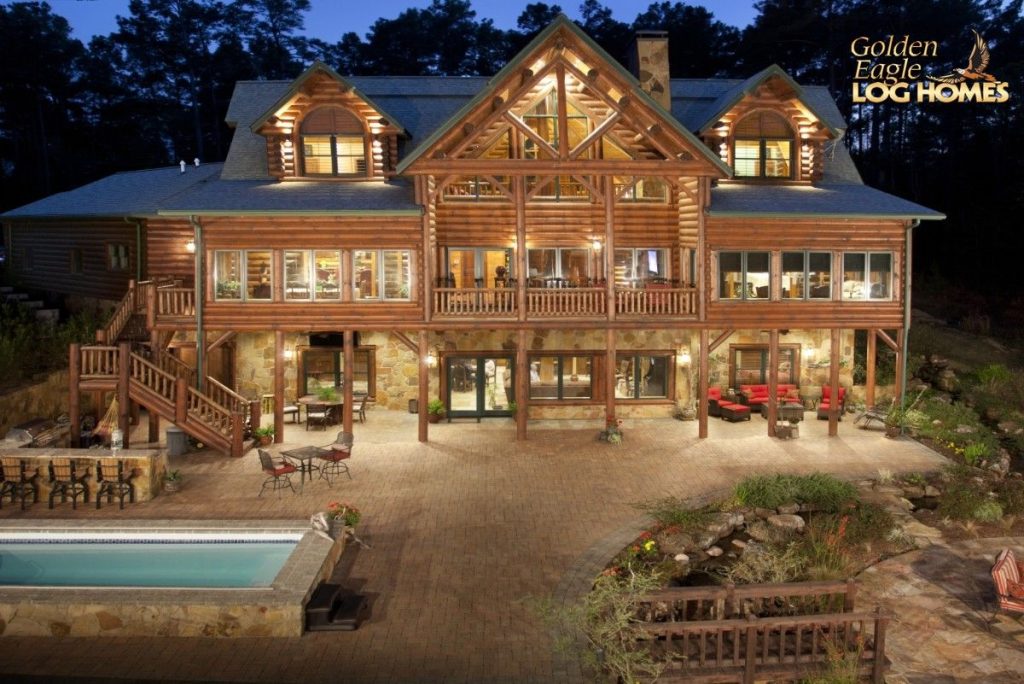 For more information about this gorgeous log cabin model, check out the Golden Eagle Log Homes website. You can also find them on Facebook, Instagram, and YouTube for more day-to-day updates on their latest builds. Make sure that you let them know that Log Cabin Connection sent you their way.
More Log Cabin Kits and Tours