The Sequoia cabin is a lovely build that is just perfect for any family. With 3 bedrooms and a detached 2-car garage, this home is perfect for a starter home, but just as wonderful as a vacation destination for a family who wants to explore the outdoors.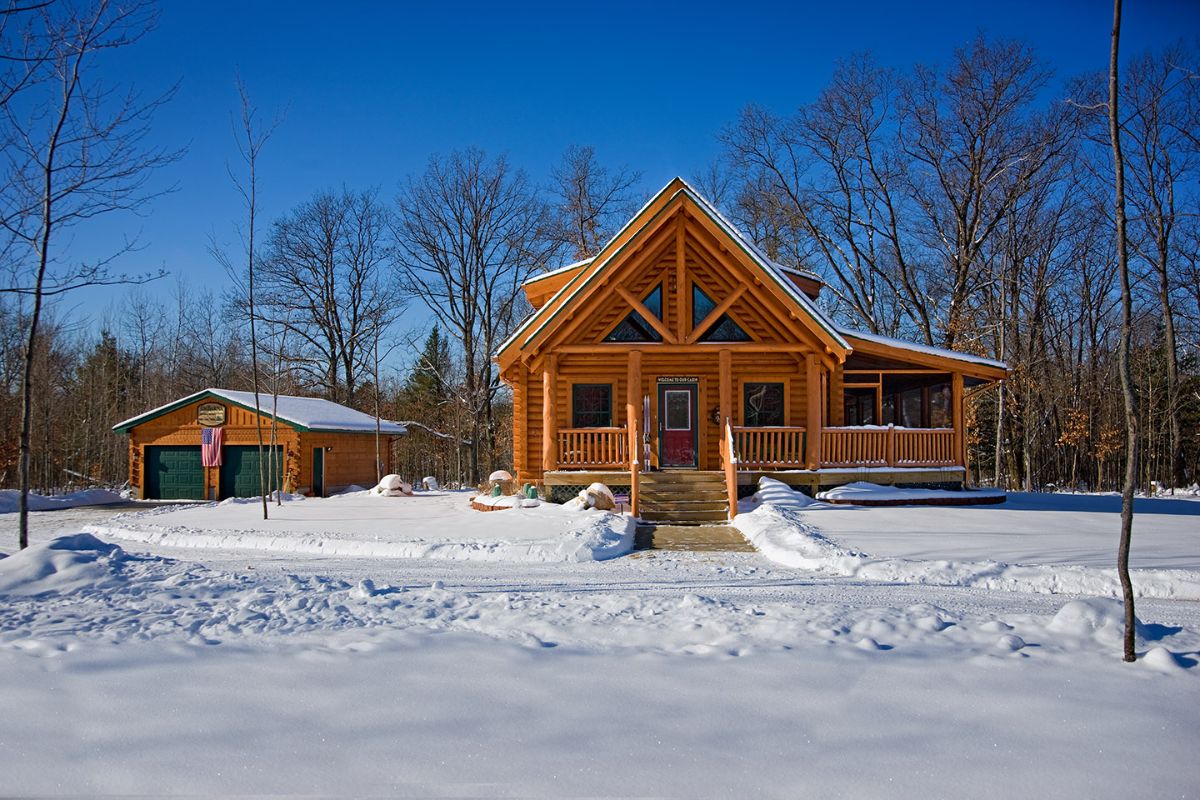 When you first pull up to the house, it looks small, but it's a shotgun home with a layout that is really sprawling and deep. The small porch on the front of the home is ideal for a few chairs, but the real porches on the side and back are large and spacious for relaxing days outside.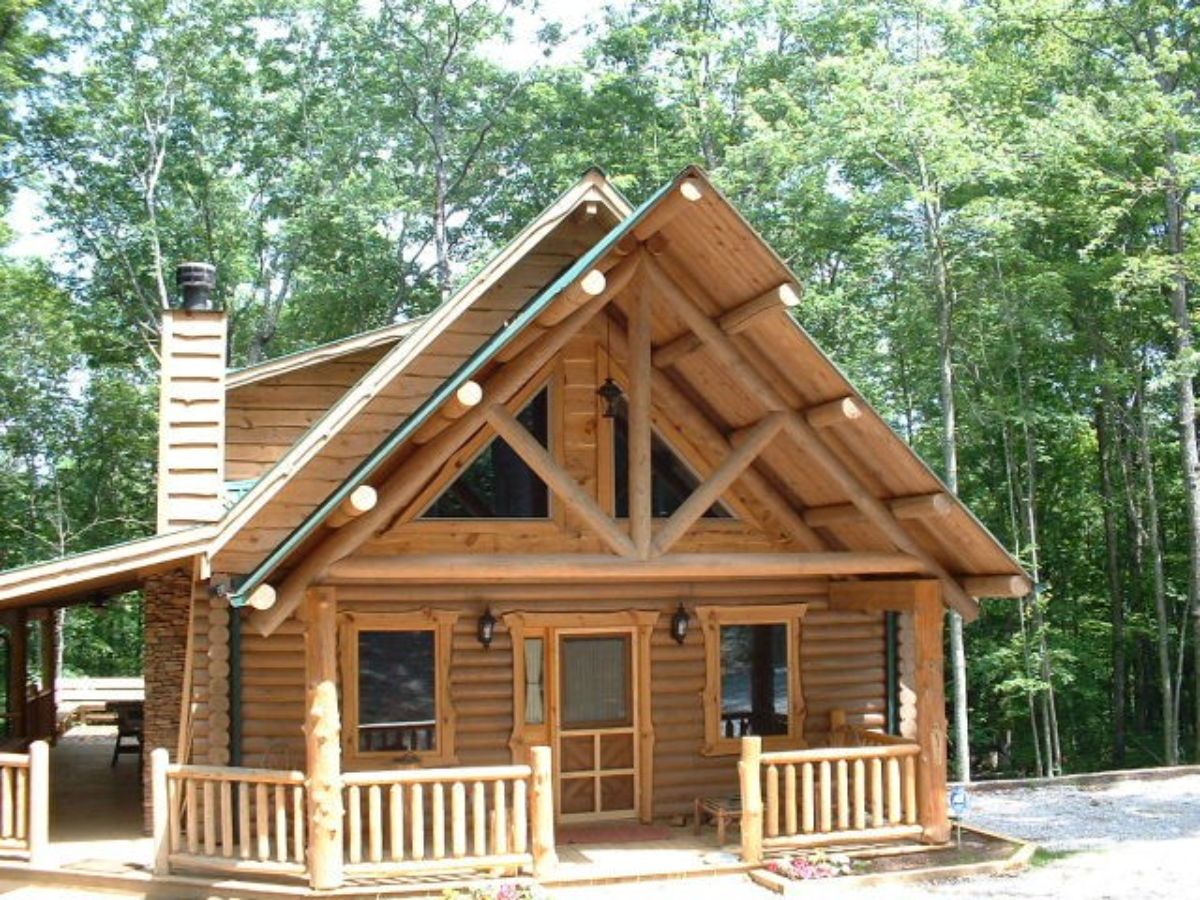 You will be amazed by the fact that what looks so small is really so large and even includes 3 bedrooms and a full basement. Pulling up the driveway, you can find a simple home that looks unobtrusive, but inside is the home of your dreams. All it needs is a bit of customization to make it truly into your home.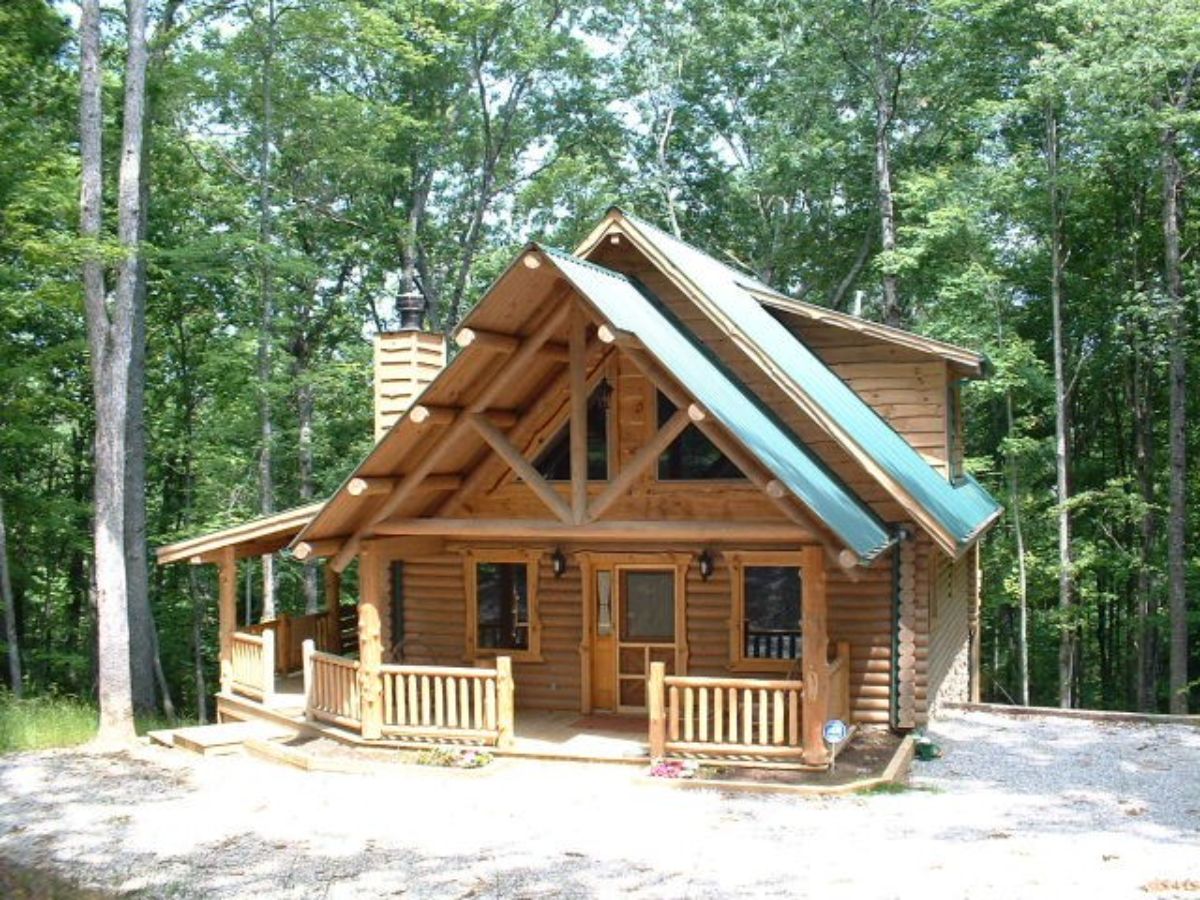 The living space is open and comfortable with a rustic country chic charm. They have paired gold and maroon to create a lovely look that pairs wonderfully with the light wood walls and beams. The simple living space is perfect for relaxation, with stairs leading to the loft and around the corner, down to the basement.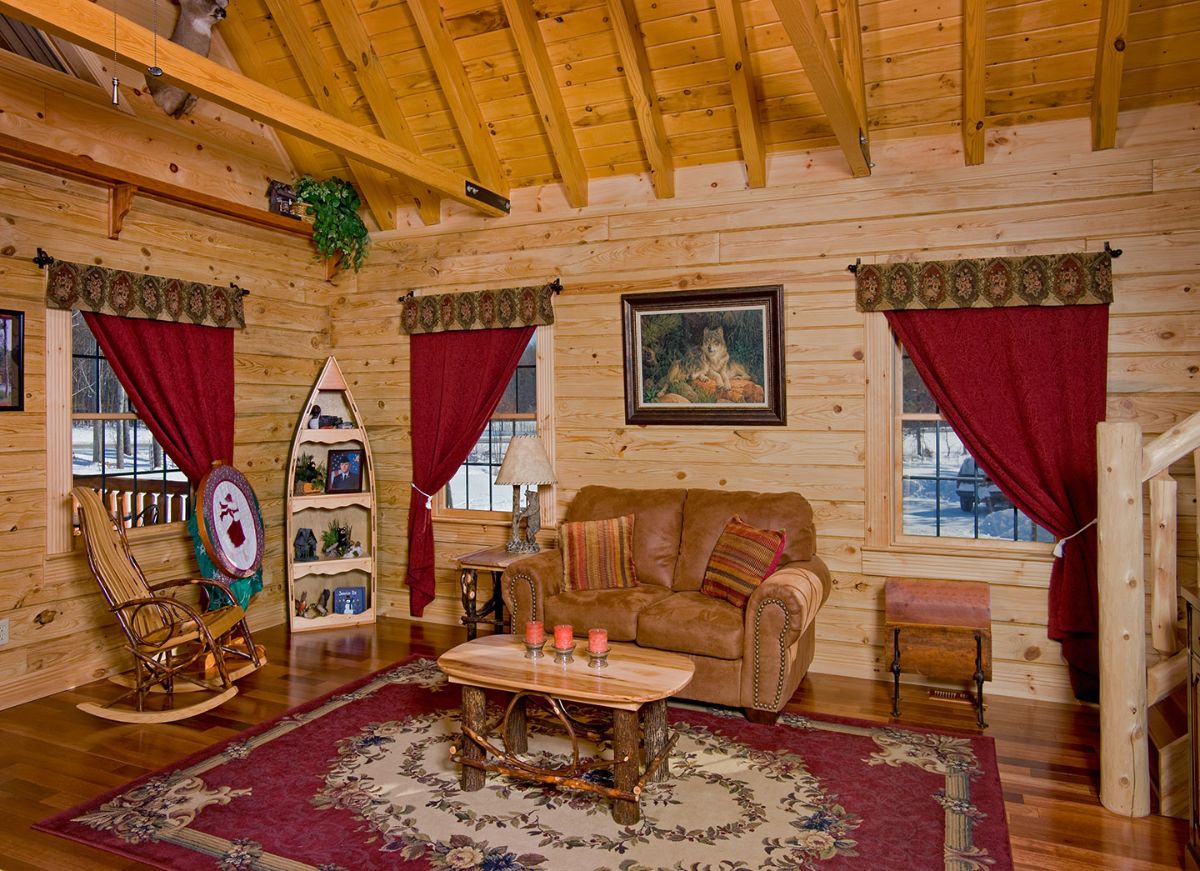 Of course, the kitchen is the heart of the home, and this one is no different. It has tons of storage, a simple island with the cooktop, and room for a corner dining nook. This is ideal for preparing simple family meals or being the home base during a weekend barbecue when the doors off the side are easy to access for going in and out.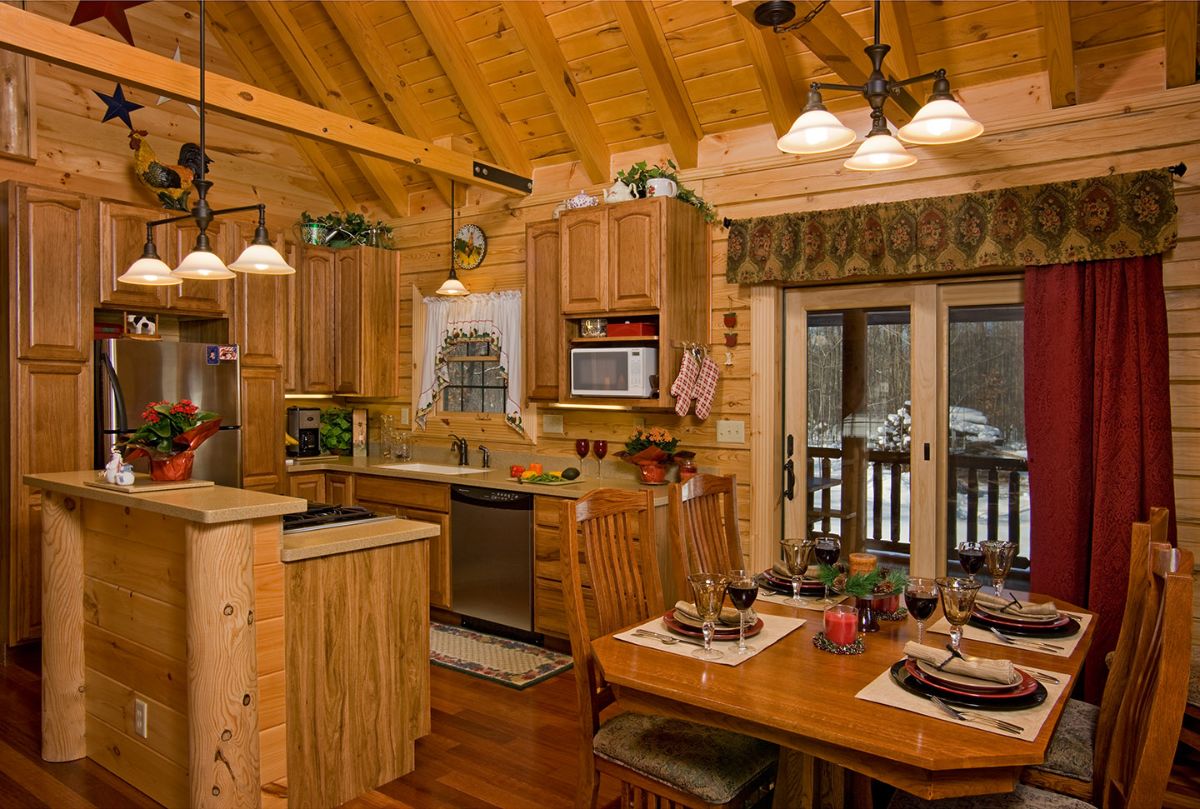 The layout of this home is simple and comfortable, making use of all of the home and every corner space. You enter the home to find the living space on one side and the kitchen on the other, but down the hall and around the corner are two bedrooms. These are perfect for the kids or could be used as a master bedroom and a guest bedroom.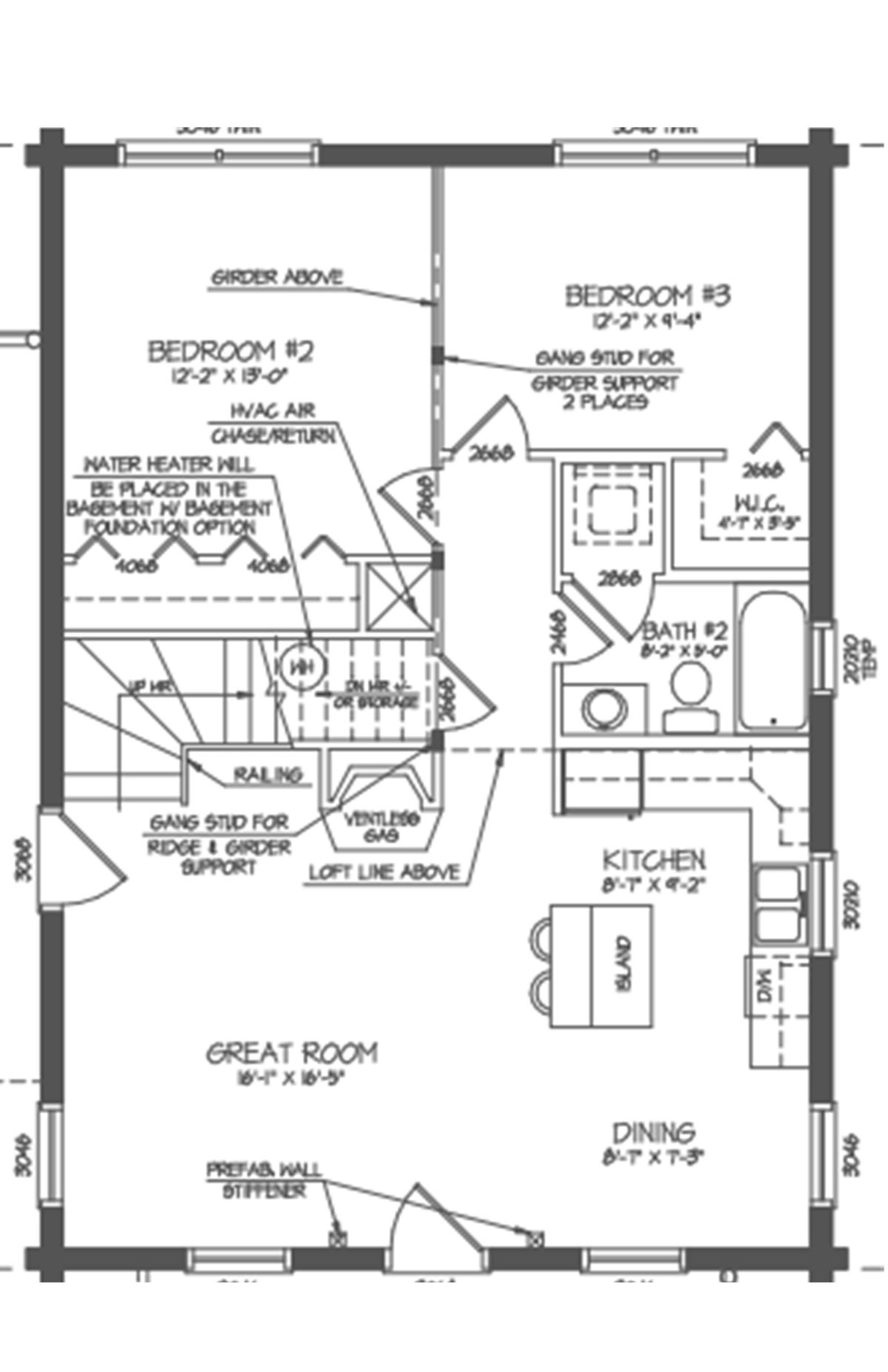 On the second floor, the master bedroom is a large and beautiful space with a walk-in closet and a large master bathroom that includes a soaking bathtub. Having this entire upper floor for the master bedroom is perfect. It gives you plenty of privacy and expansive space that is comfortable and ideal for relaxing after a long day.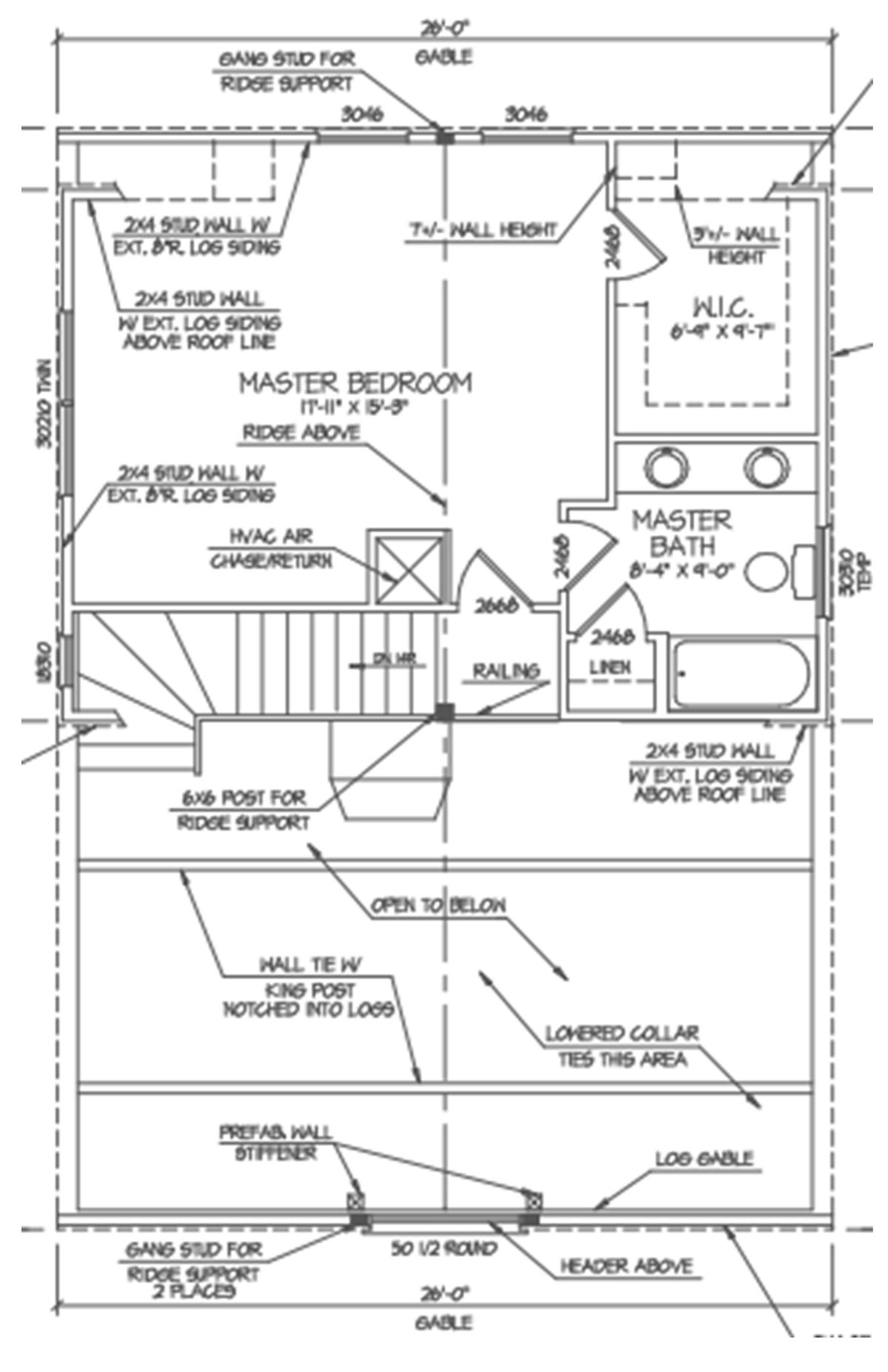 If a sizable log cabin is needed, this floor plan has everything you want and need under one roof. Two levels, plus a walkout basement, make this the ideal space for a family. Of course, it can also be used as a weekend retreat or even an Airbnb rental if you prefer.
If you are interested in this model or others, check out the Michigan Log and Timber website for more details. You can also find them on Facebook for regular daily updates. Make sure you let them know that Log Cabin Connection sent you their way.
More Log Cabin Kits and Tours