A modern exterior opens up into the ideal rustic cabin in the Loganton model cabin. I am in love with this simple build with a 2-car garage and an extra-long covered porch. This home has two levels and plenty of space for the entire family.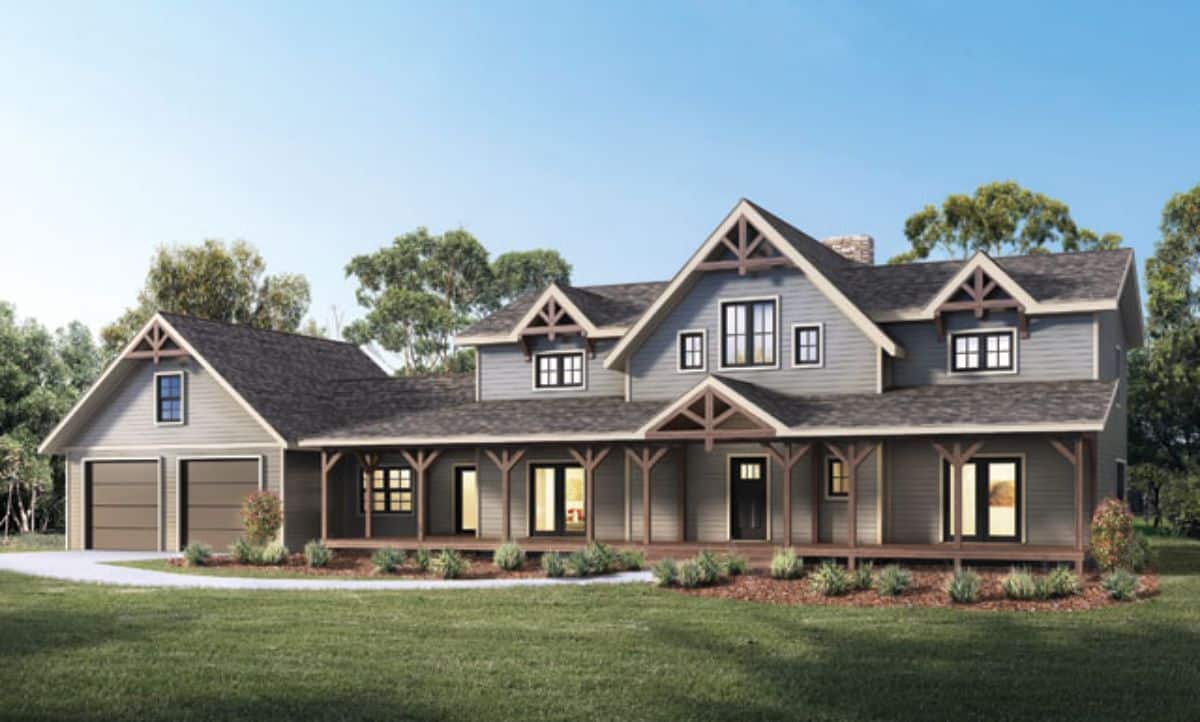 While the rendering above is beautiful, below you get a look at a home built for a special family. I love that while the model and overall style are the same, you have many opportunities to customize this home with your preferred colors, styles, and accents.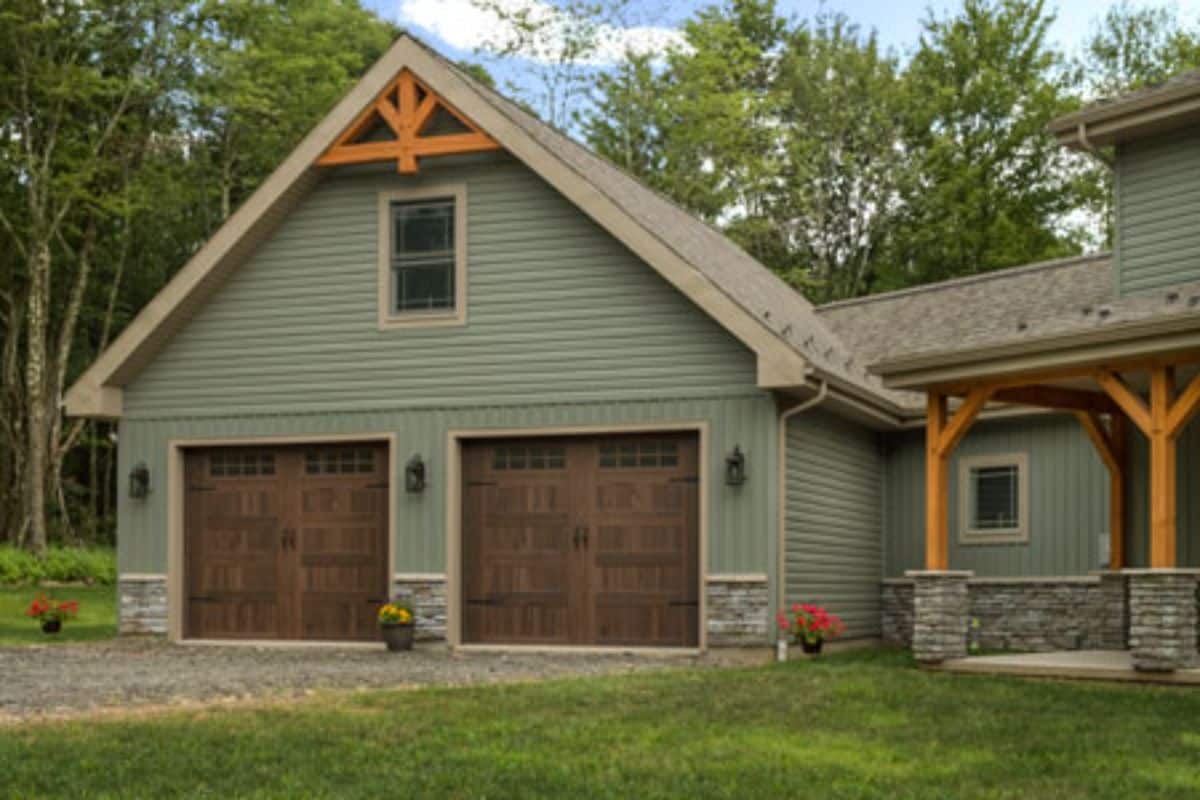 This home has siding rather than a log exterior, but the wood frame around the porches and the interior woodwork are all symbols of the classic cabin style you know and love.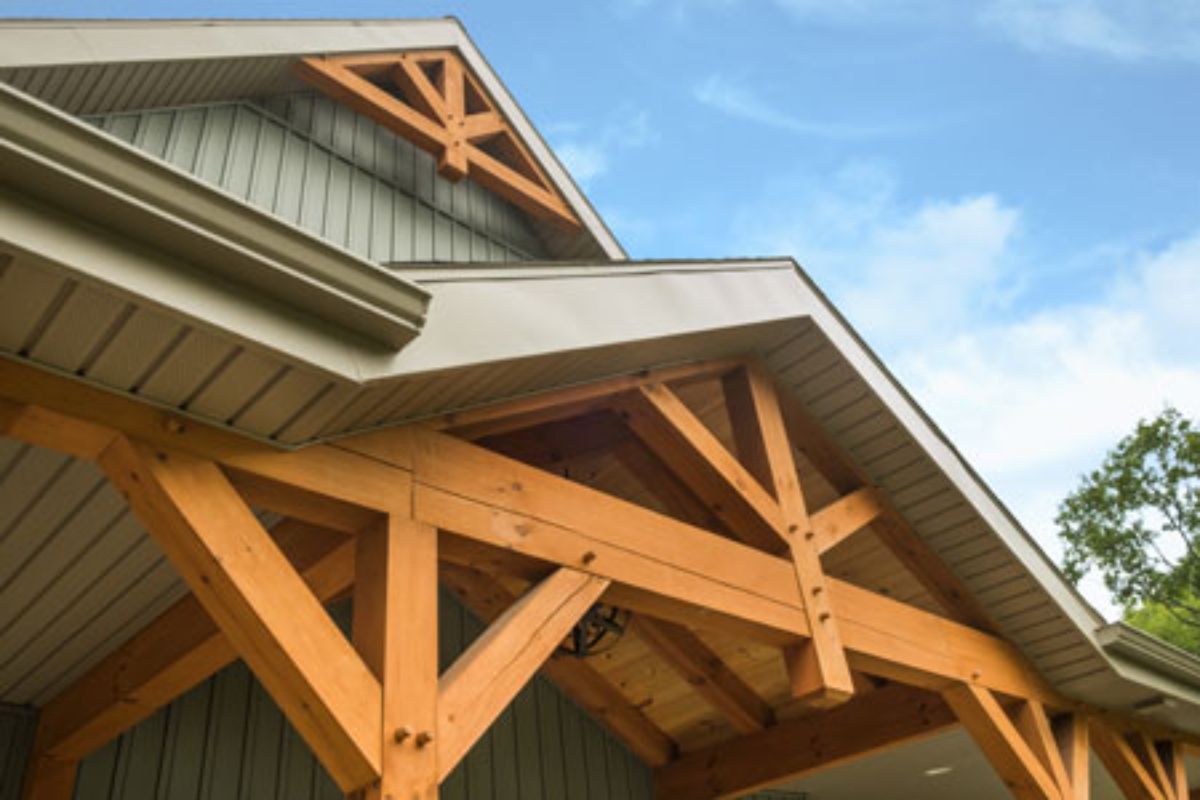 If you've wanted a large front porch to sit and relax on, this home is a great solution. The porch is nice and open with a wide space that is covered and has a gorgeous farmhouse style. I love that this is a place where you can have your morning cup of coffee, or sit outside to watch the kids play in the summertime. Plus, it is definitely the ultimate welcoming space for friends and family coming to visit.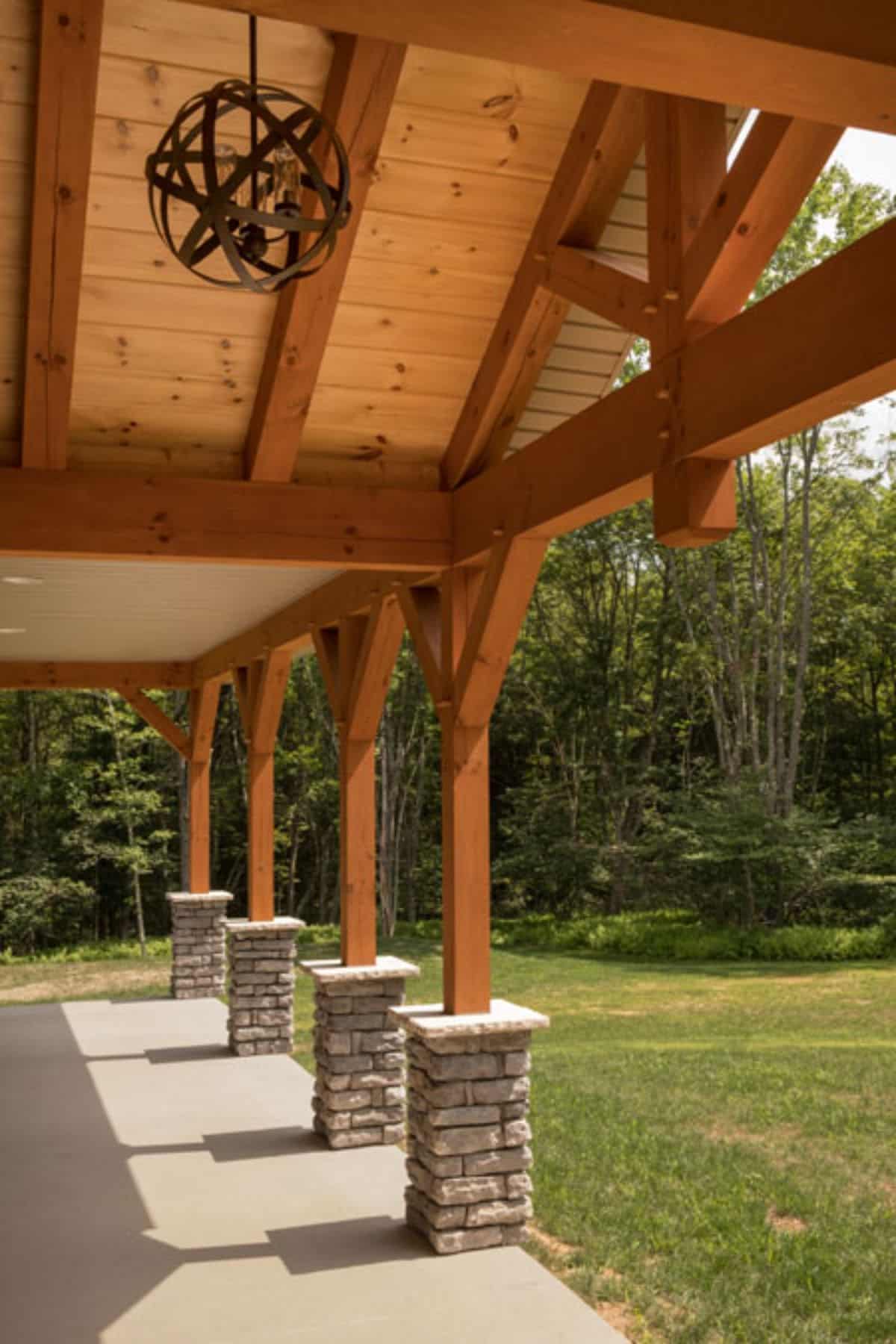 Inside the living room has everything you want, plus that beautiful rustic farmhouse style of decor. From barn door-style closures to stone fireplaces, this living room is set up for comfort. You have room for a sofa to binge-watch your favorite movie, or just relax with friends to catch up.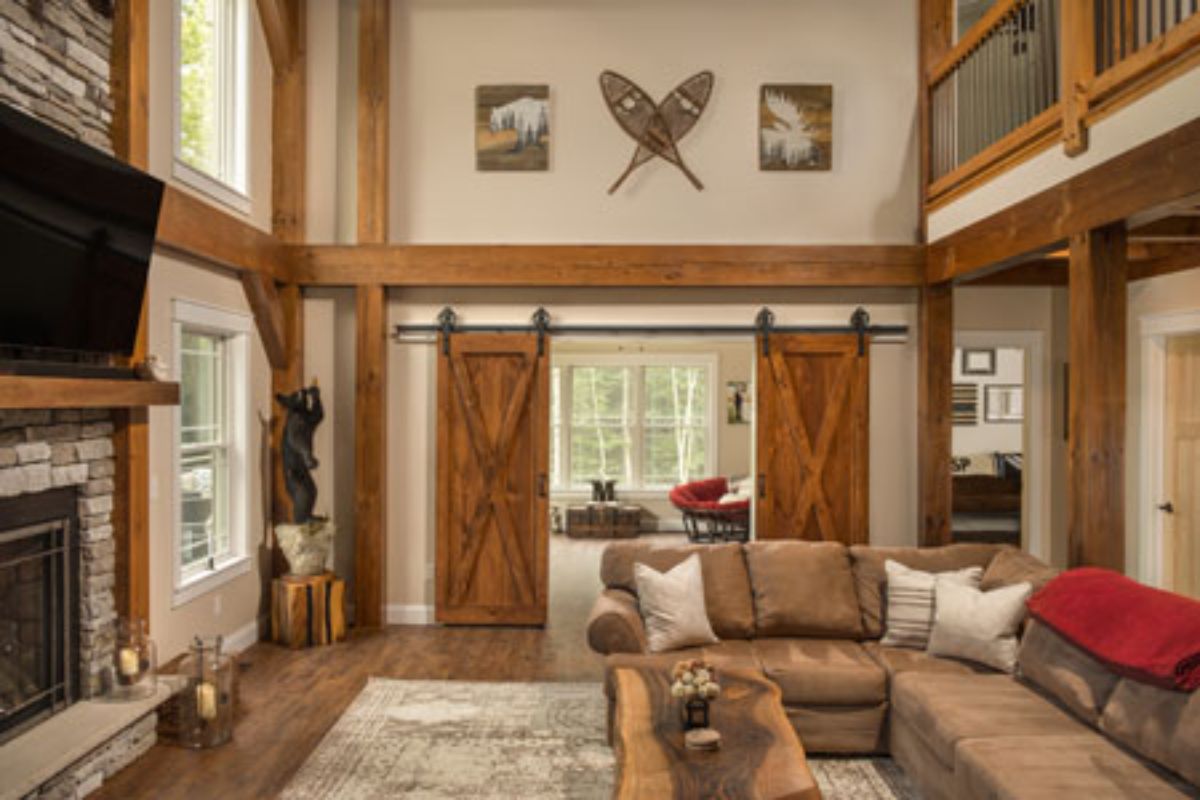 Even though the home is a bit smaller than some, this cathedral-style ceiling in the living room is the ideal way to open up the space and make it feel twice as large. Exposed beams like this bring a rustic feeling, without taking away from the beauty of the space. Plus, you can't go wrong with a fireplace between large windows!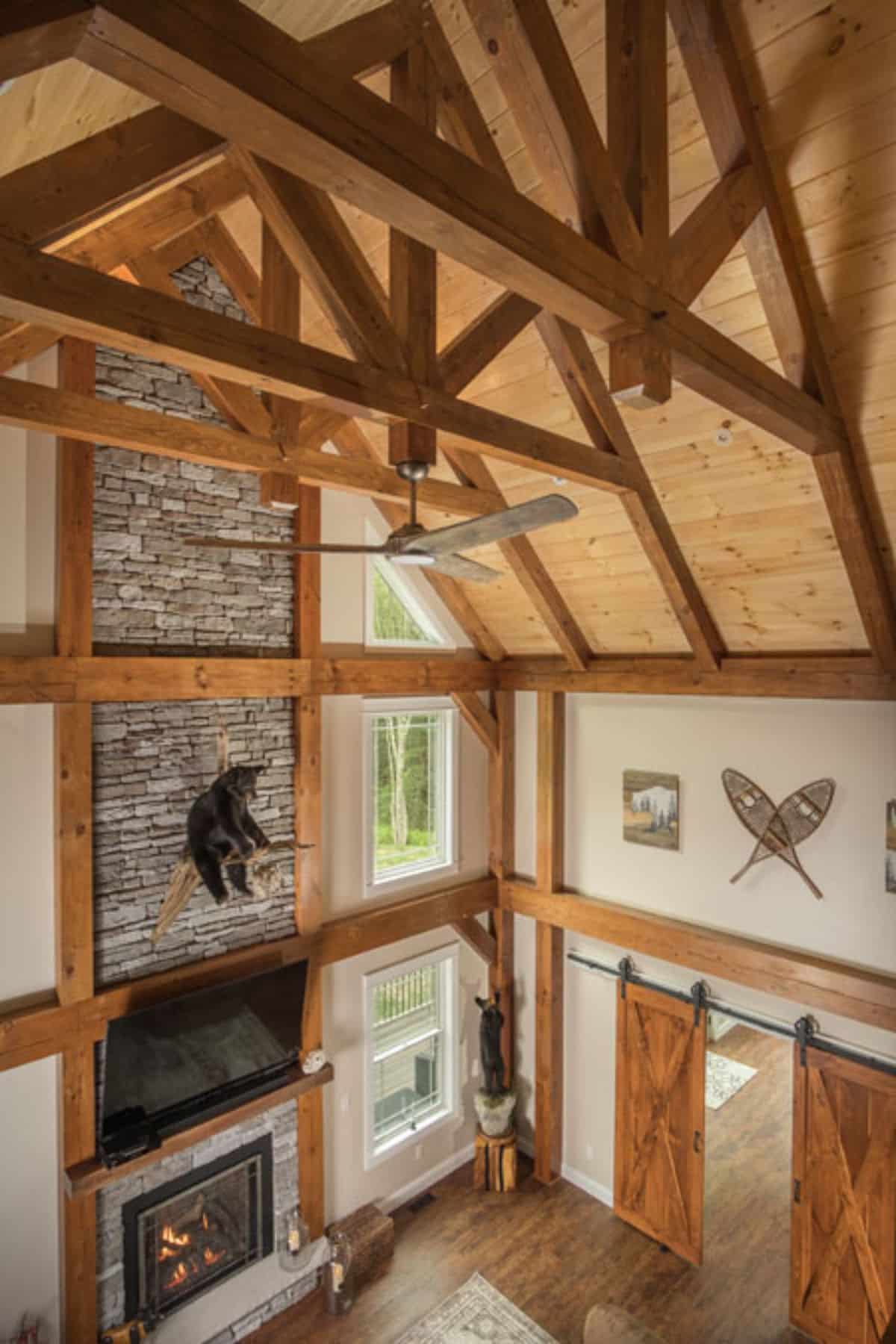 The classic barn door closure is a personal favorite. These are a great addition to decor and style, without sacrificing space. Plus, there are so many different ways they can be made using your favorite wood, different stains, or even a combination of reclaimed wood for a more rustic look.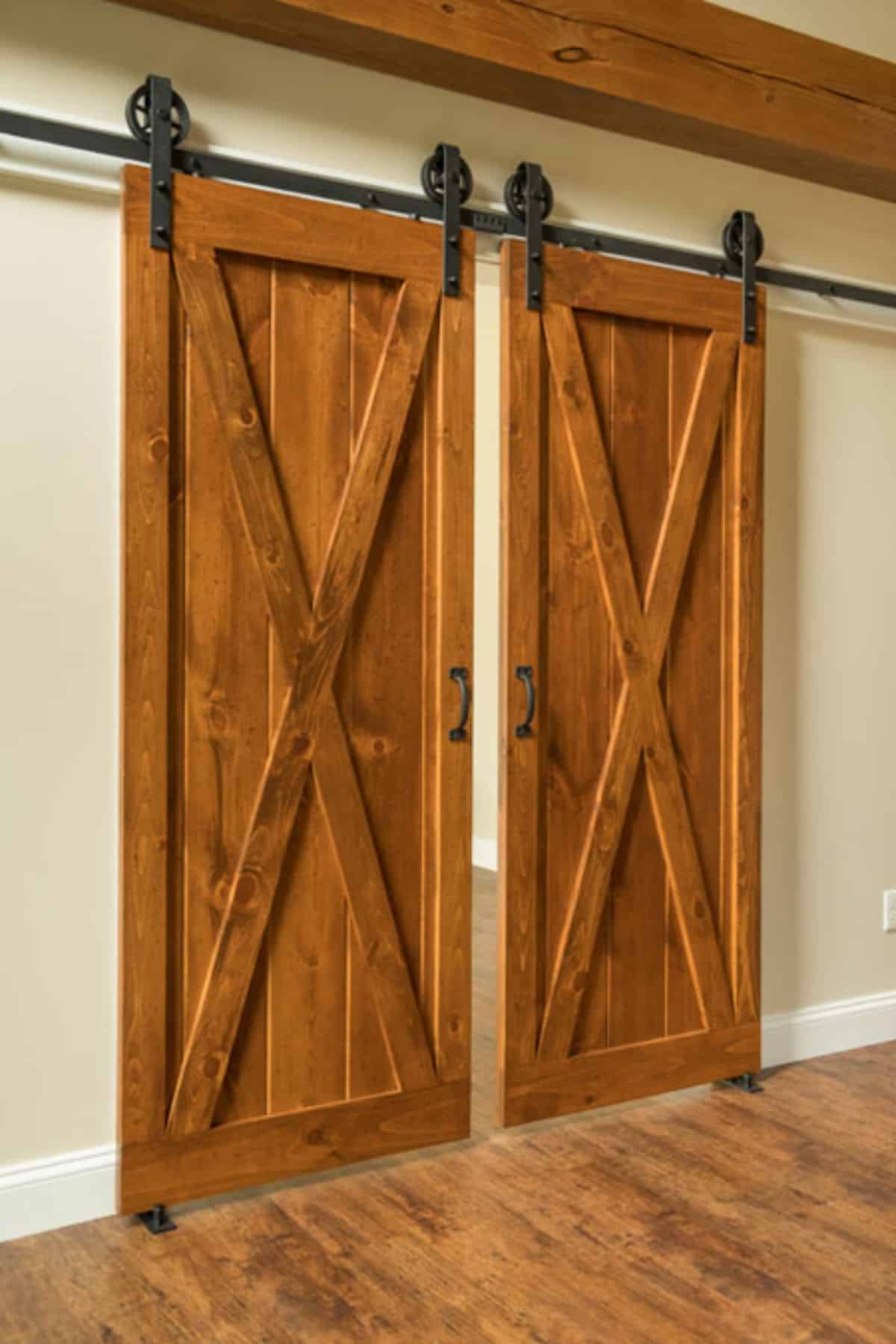 With three levels inside the home, I love the "winding" staircase. Inside the main level, just outside the kitchen, you have the space to go downstairs to the basement, stay on the main level, or go up to the loft and bedroom there.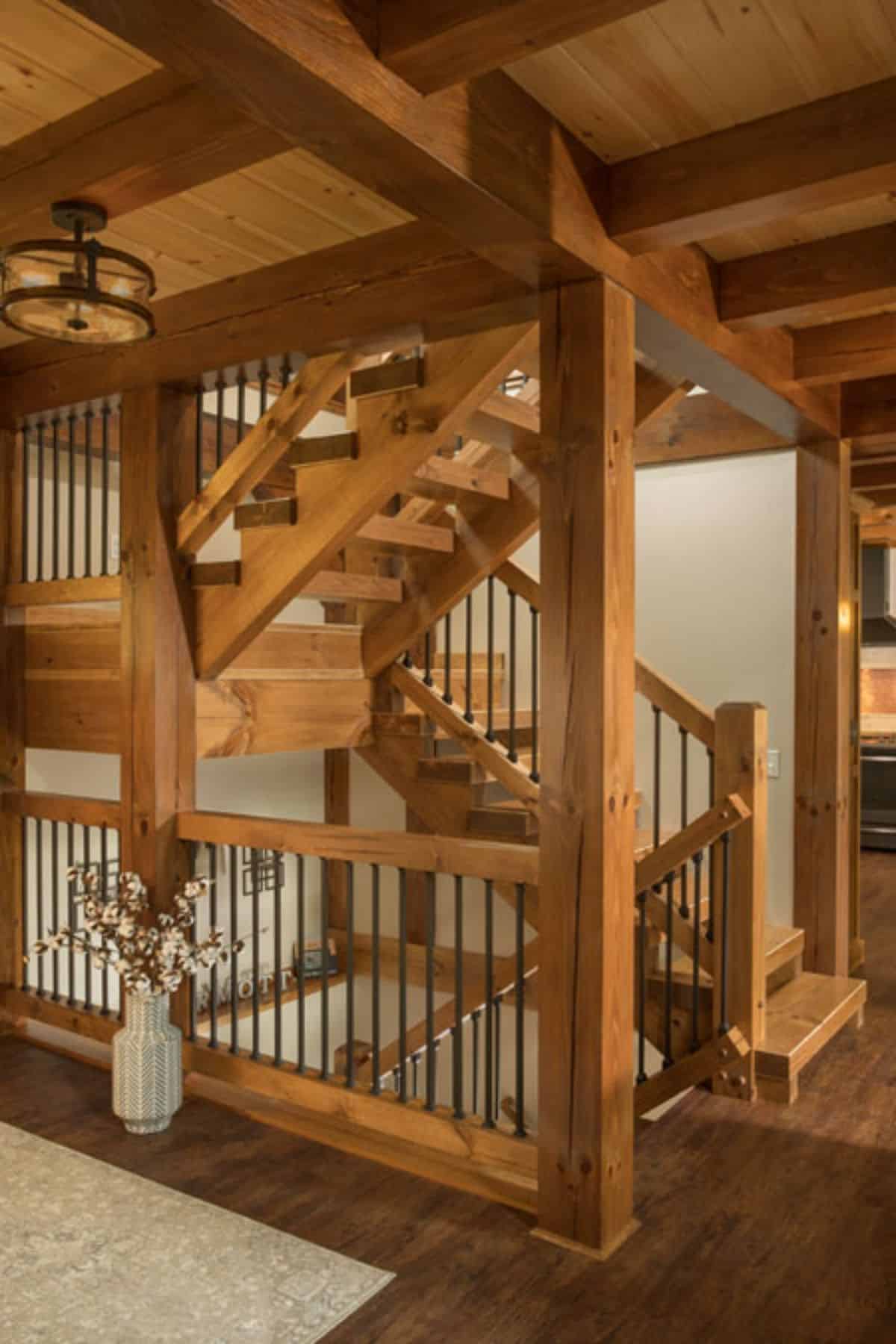 A large family kitchen is one of my favorite cabin additions. Below you can see how the kitchen and dining room are open to the living room. You have a bar facing the outside with gorgeous countertops over wood cabinetry. Add in stainless steel appliances and you have the perfect place to make a meal everyone will love.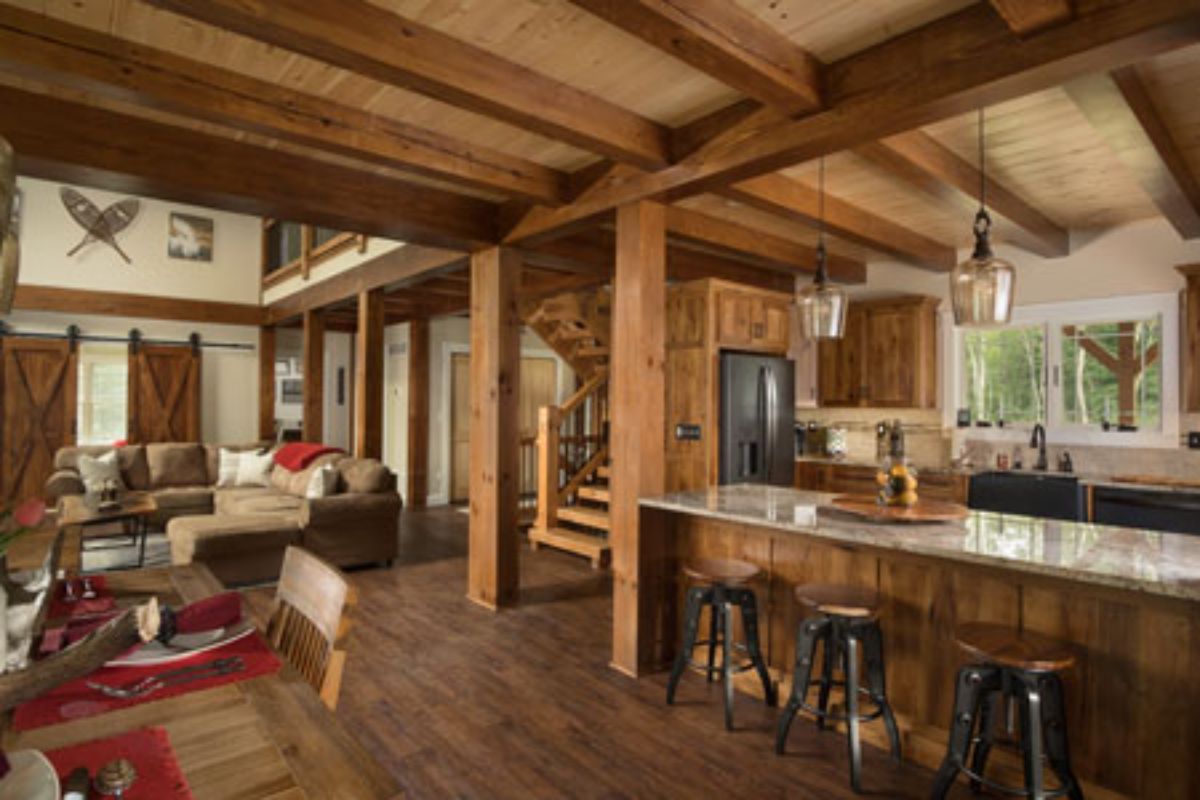 Around the corner, you have the formal dining room space, but I love that this family has added a simple wood table that is more for a family than guests. It just keeps that homey feeling you love.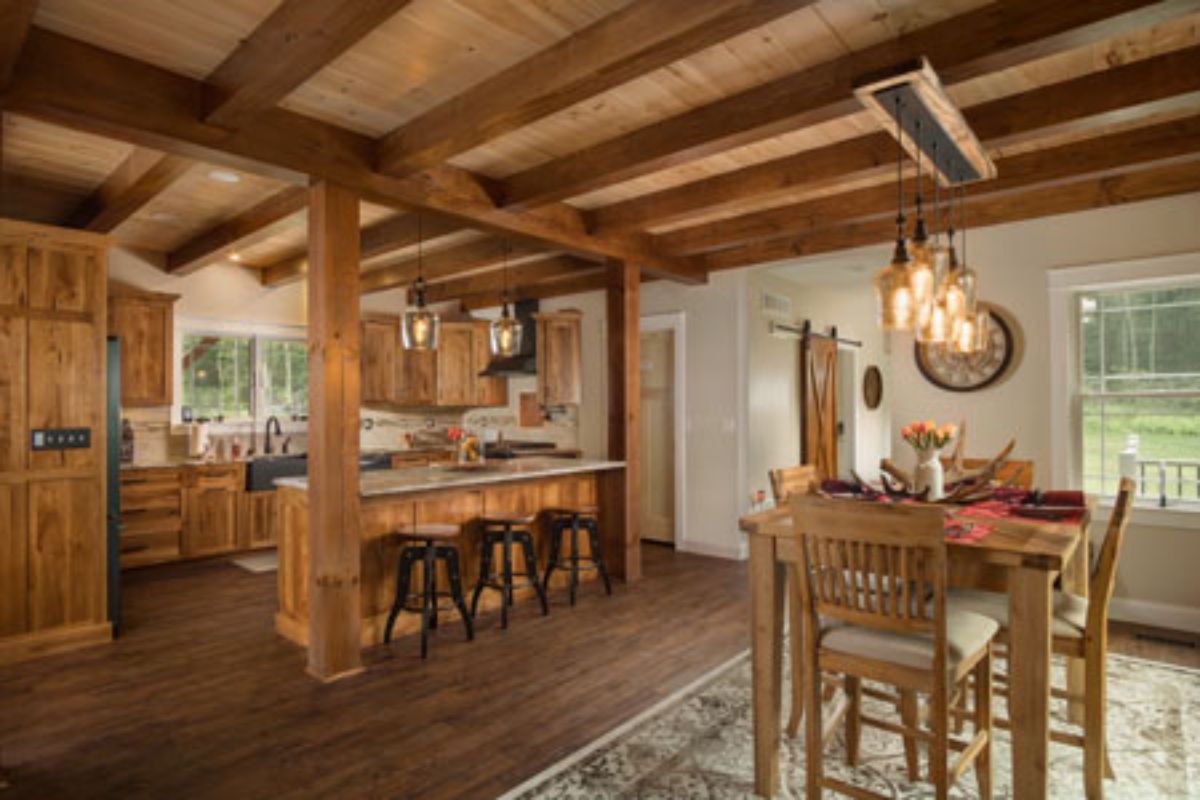 Check out the Timberhaven Log Cabins website for more information about this home. You can also find them on Facebook and YouTube with regular updates. Make sure that you let them know that Log Cabin connection sent you their way.
More Log Cabin Kits and Tours