Sometimes a small home is all you need for happiness. The Cozy Stay is that home. A log cabin coming in at just around 1,000 square feet that include a loft, lower level, and extended covered porch. If you are looking for how much you can fit into a small space, this is the home for you.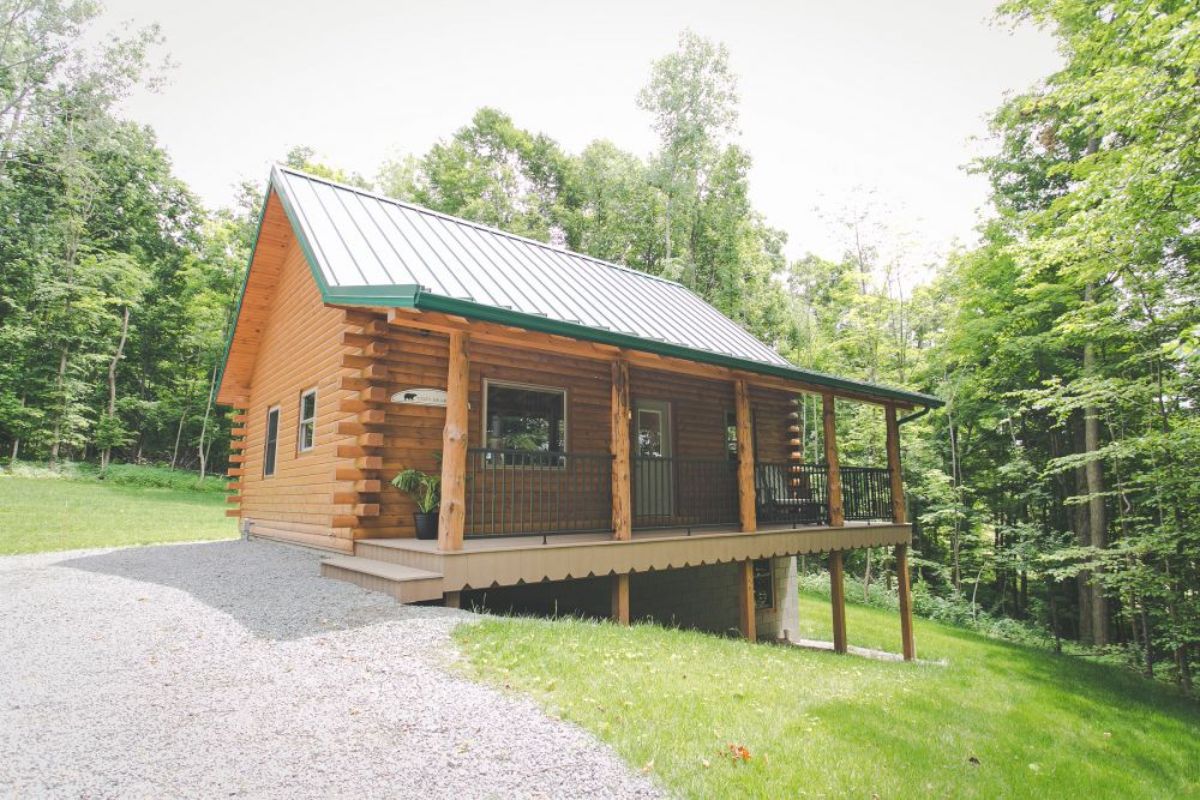 This home includes both a front and back porch, a large open living space on the main floor, 2 bedrooms, and even a jacuzzi. It's a beautiful space with plenty of room for a family, but still not so large you feel overwhelmed with the size.
If you are looking for a smaller footprint that has the cozy feeling of a log cabin, this is a great model for you to consider. It's ideal for a couple or small family, but best to use as a retreat location. A great little weekend getaway cabin that is rustic but not without modern amenities.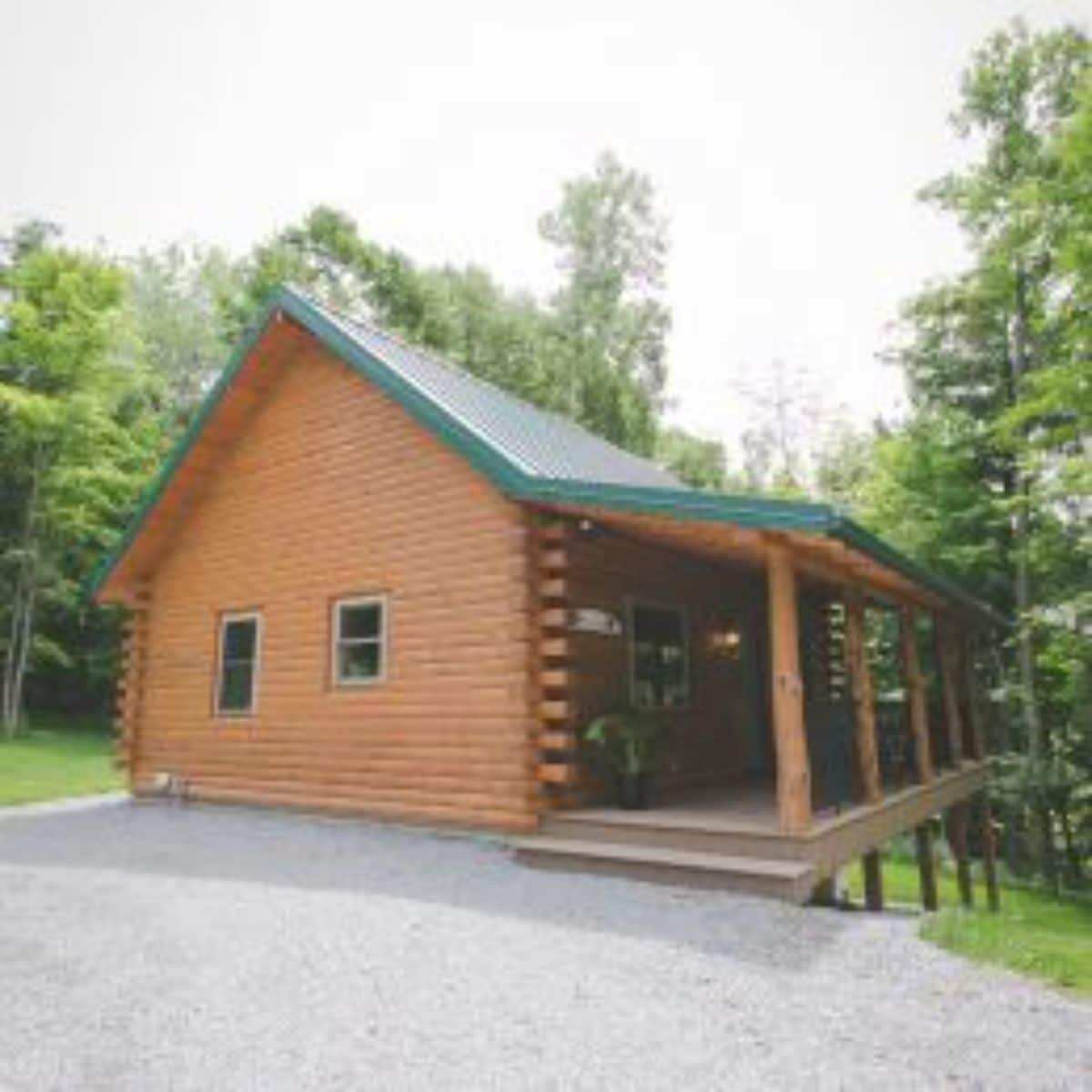 The large front porch extends the space allowing you to entertain easily with more room for chairs or even a table at the end of the porch if you wanted.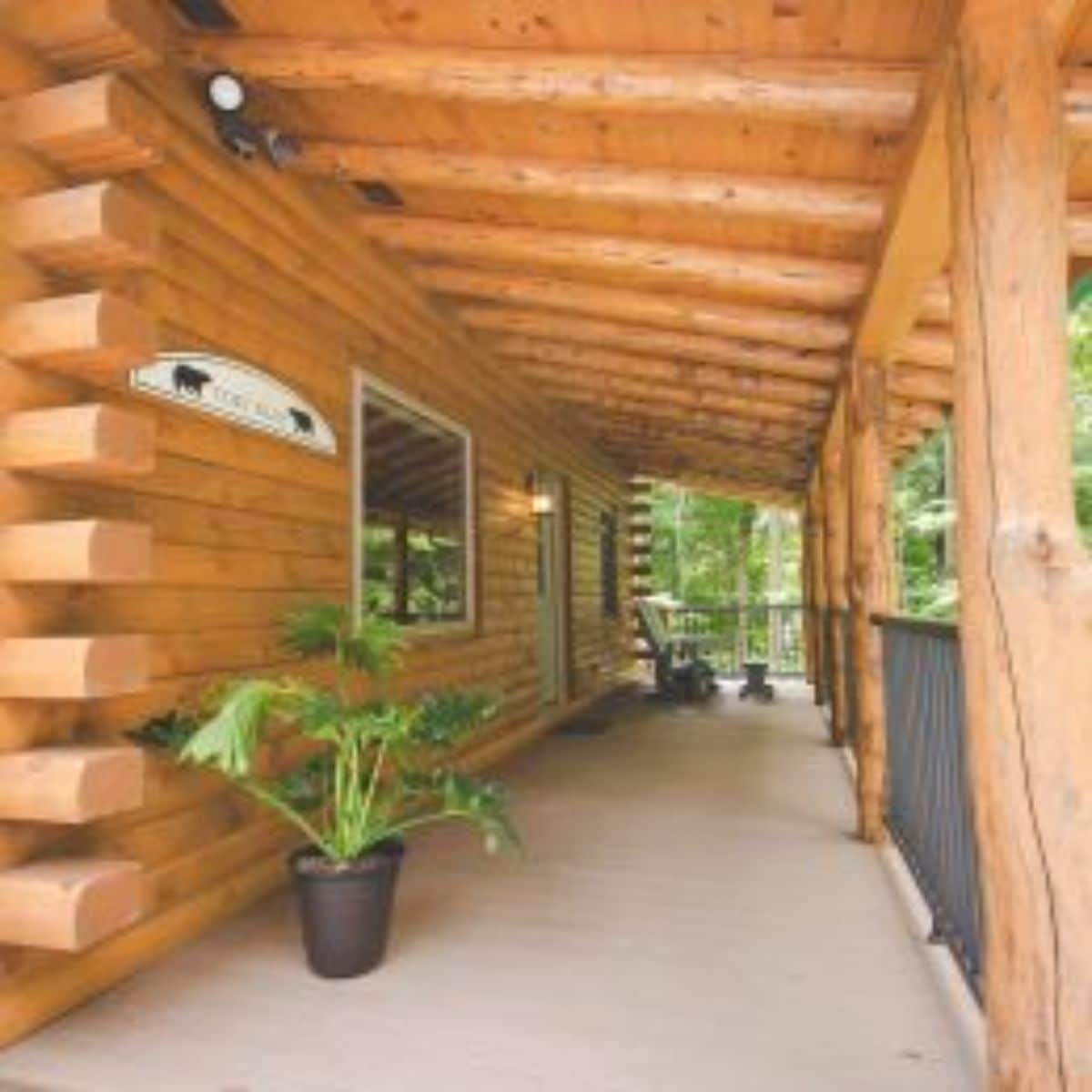 Inside the home is a cozy little nook for a living room. The stone fireplace in the corner wall is ideal for keeping the home warm and provides a certain ambiance that is loved in cabins such as this one.
There isn't a fancy kitchen in this home but instead a functional space with a kitchen along one wall. Full-sized appliances and tons of storage area are found here make it perfect for preparing family meals.
There is also a small but cozy table near the kitchen window for dining. This could be expanded for more guests, but it is ideal for a family of four to sit down for a meal.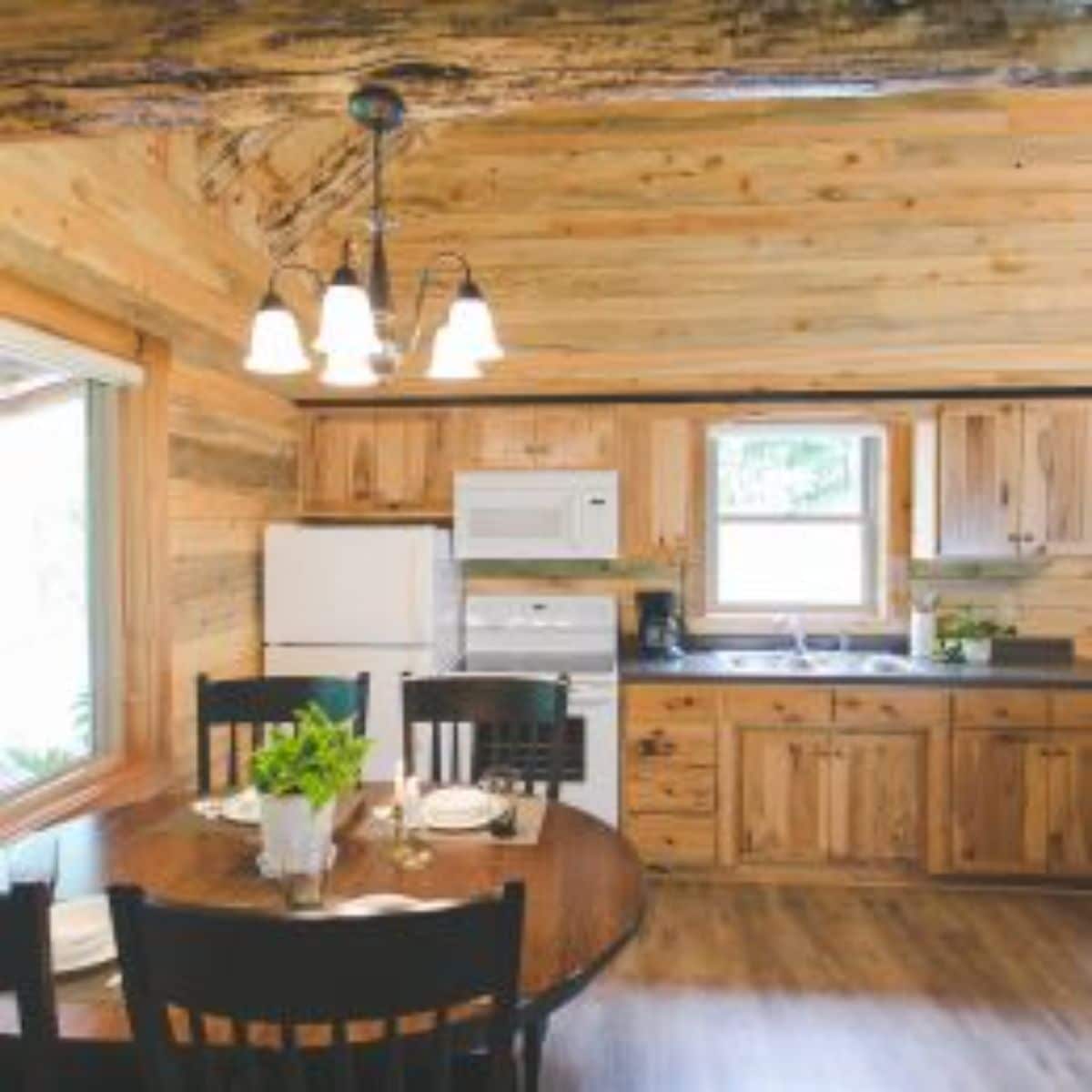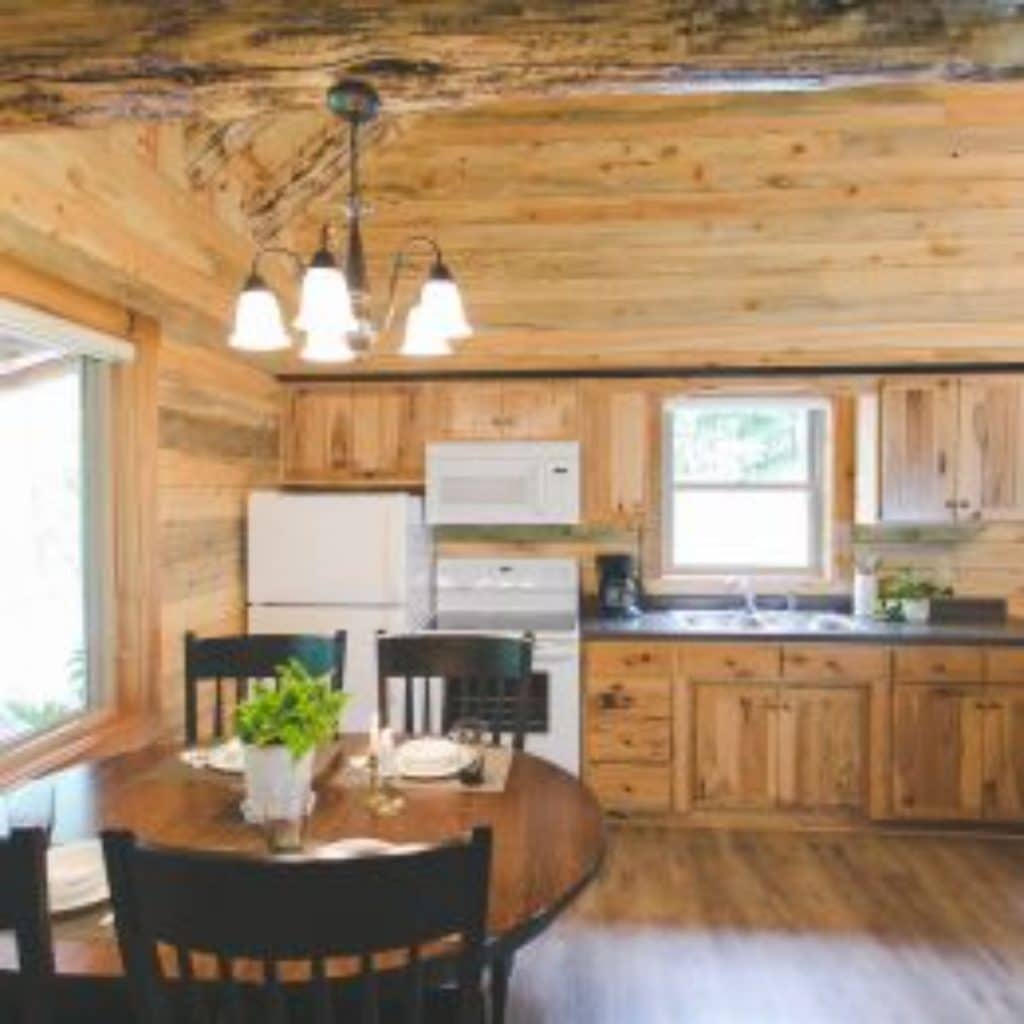 There are two bedrooms in this home. One on the main floor here and another in the loft. These spaces aren't large, but they aren't tiny closets either. There is room to move around and you can fit a full or queen-sized bed in both spaces.
While there is no closet here, you have tons of room for a chest of drawers, dresser, storage shelves, or a wardrobe should you want one in the bedroom area.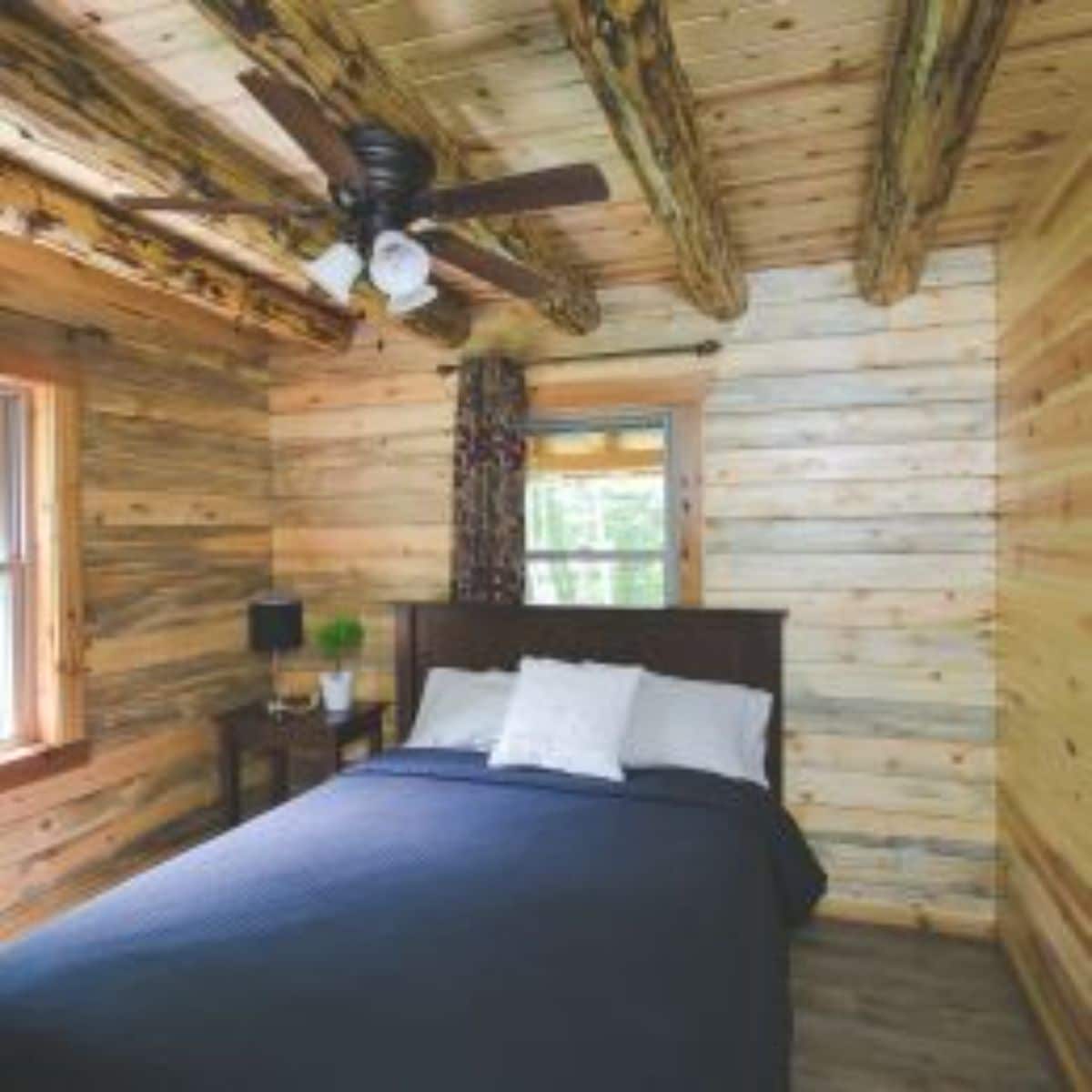 The bathroom is a small affair with traditional plumbing, open walls for added storage if desired, and a simple shower stall. A bathtub could be added if desired. Despite only having a single bathroom, the home is ideal for a family getaway cabin.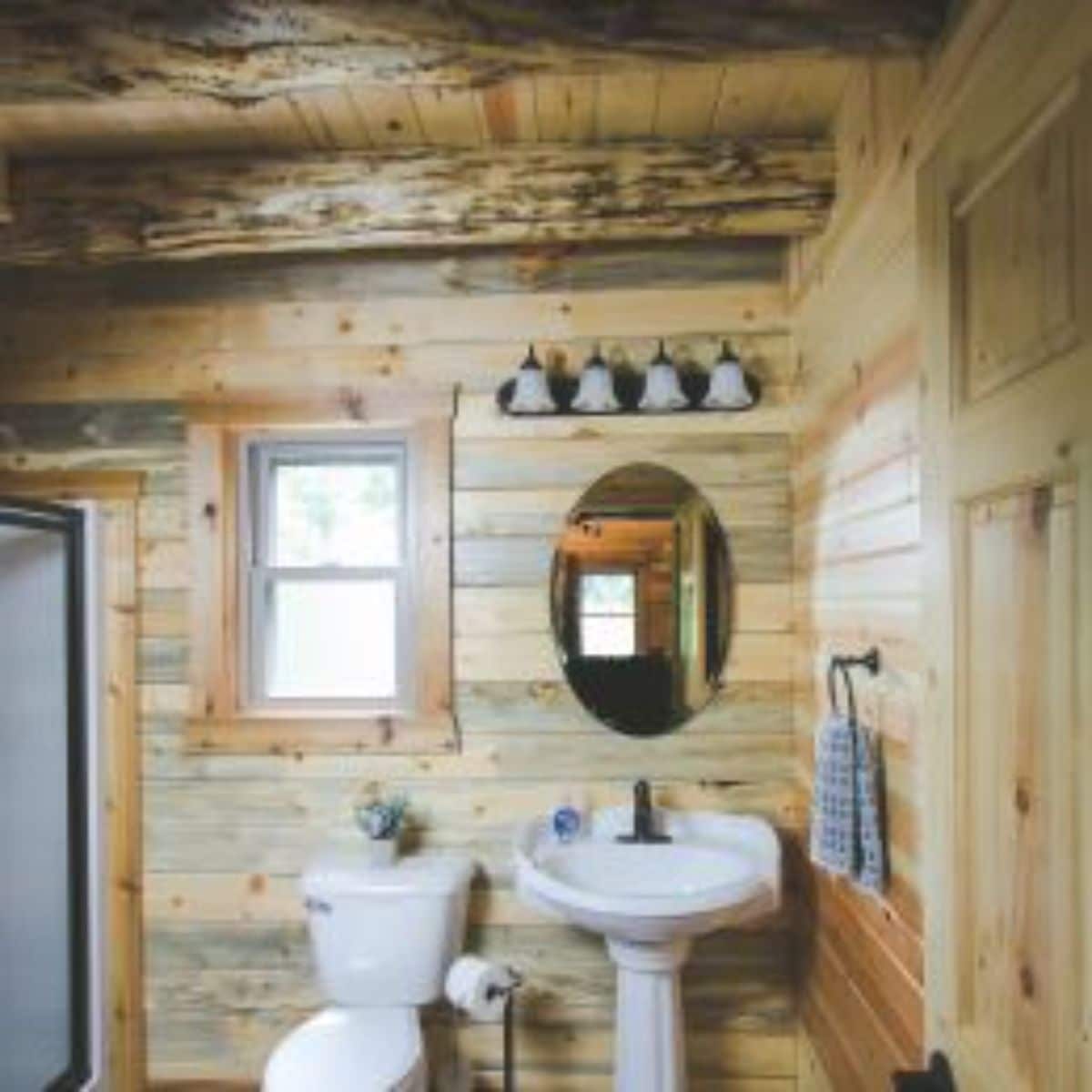 I especially love the open loft bedroom. It has a large feeling even though it is still limited space. There is something about the tall ceilings and windows that make it feel luxurious. Plus, the other side of this space is open for lounging area, seating, or clothing storage.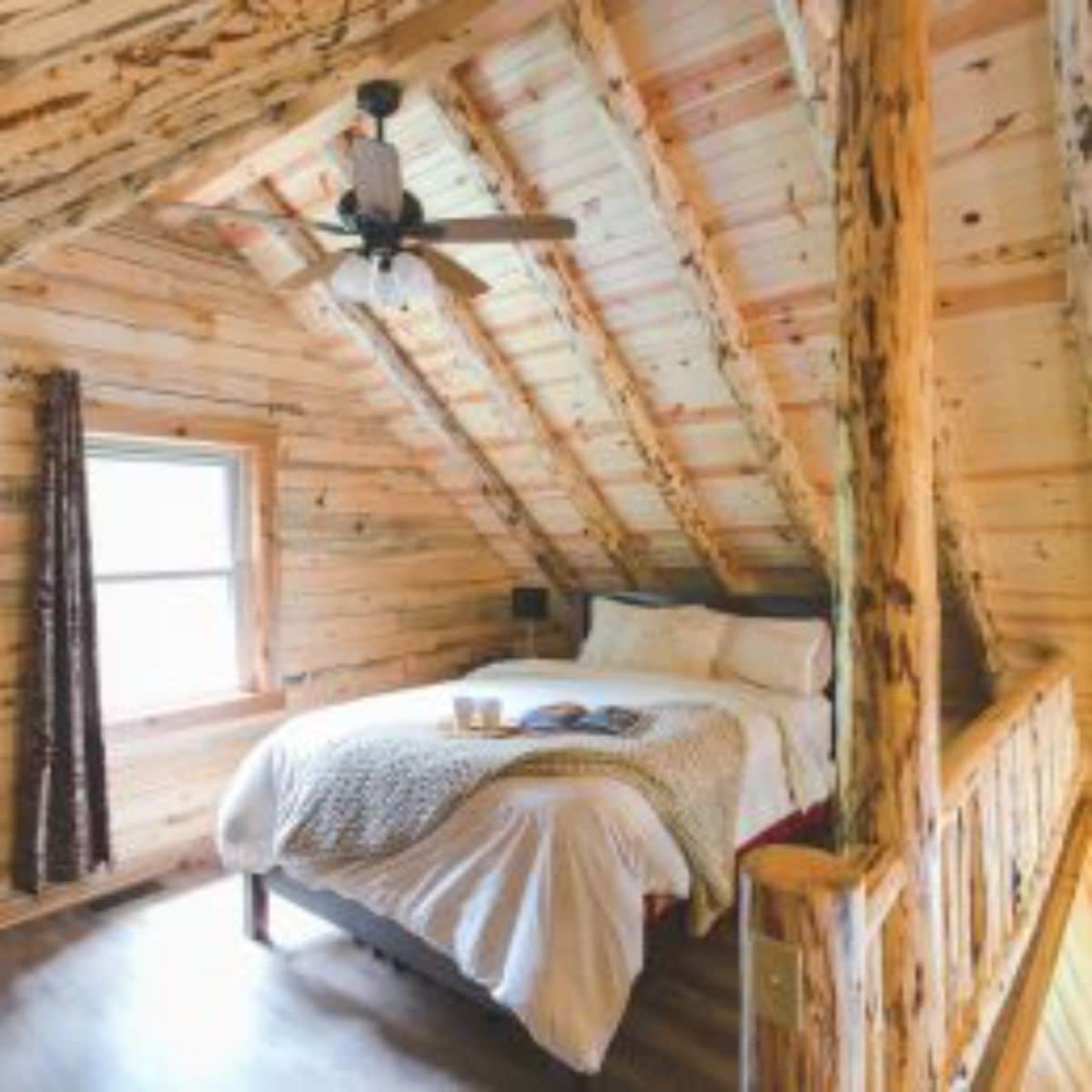 For more information about this home, you can find them on the Fairview Log Homes website. You can also find them on Instagram and Facebook for more regular daily updates. Make sure that you let them know that Log Cabin Connection sent you their way.
More Log Cabin Kits and Tours