A modern spin on classic log cabin style, the Colfax uses a stained log that is modern with a light gray tint but still has the base you desire when dreaming of your own family cabin.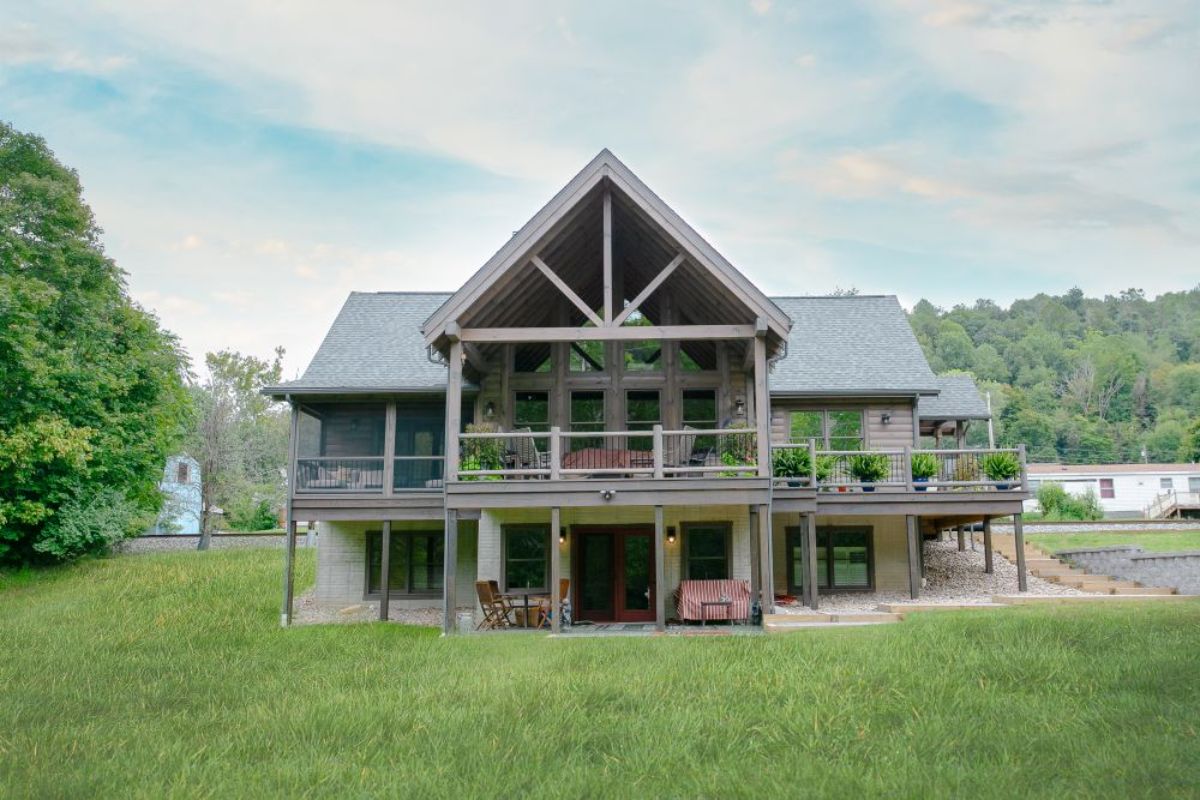 This 2,224 square foot home has 3 bedrooms and 3 1/2 bathrooms with a stunning walkout basement and a multitude of covered decks. It is truly breathtaking, but also welcoming. With so much room and open space, it's ideal for a family, and perfect for entertaining.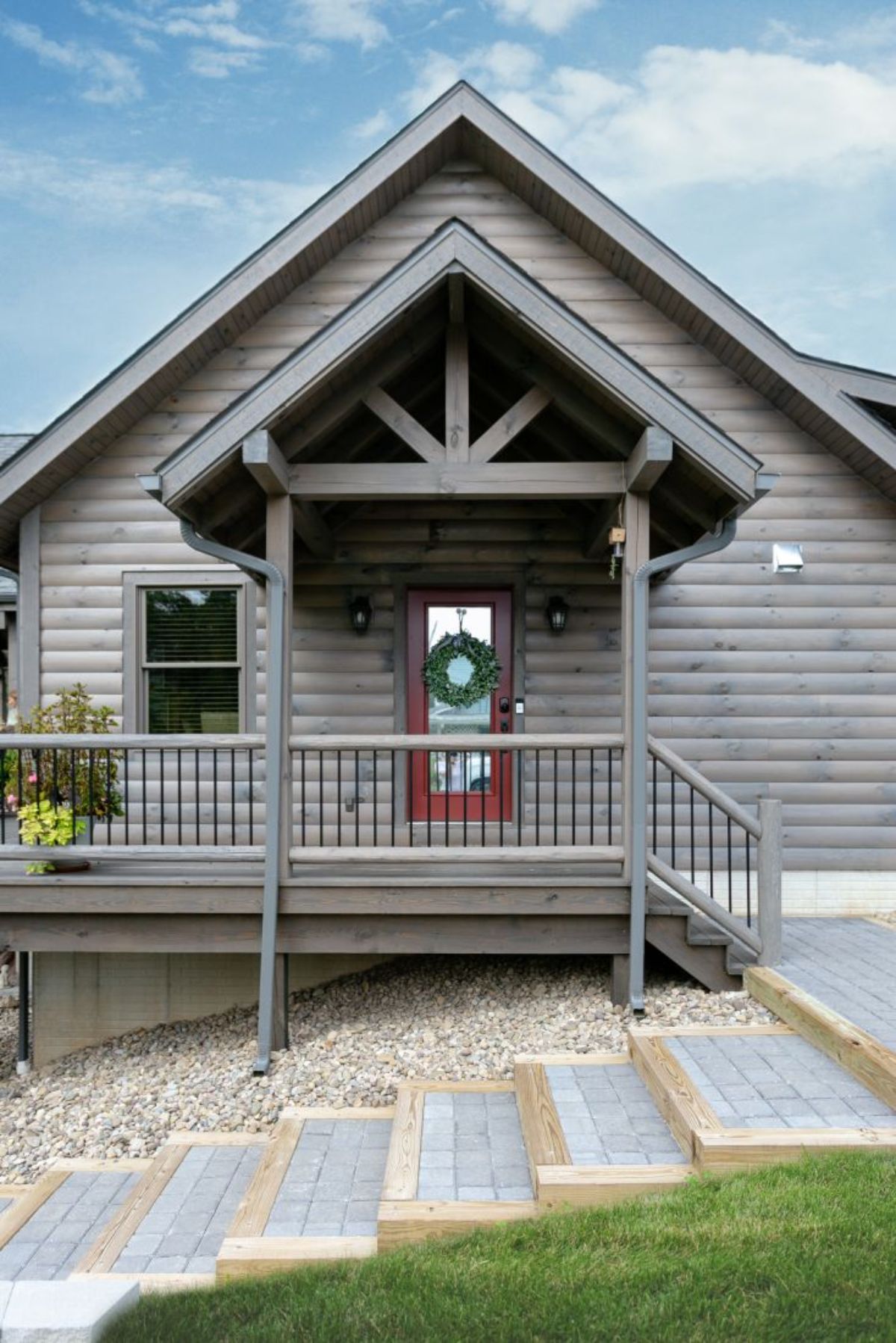 Inside the home, there is a combination of light wood walls and ceilings, right alongside the darker stain of the hardwood floors. Plus, stonework accents throughout the home with a fireplace as the center of the great room. Not just the wall of windows showcases beauty in this space.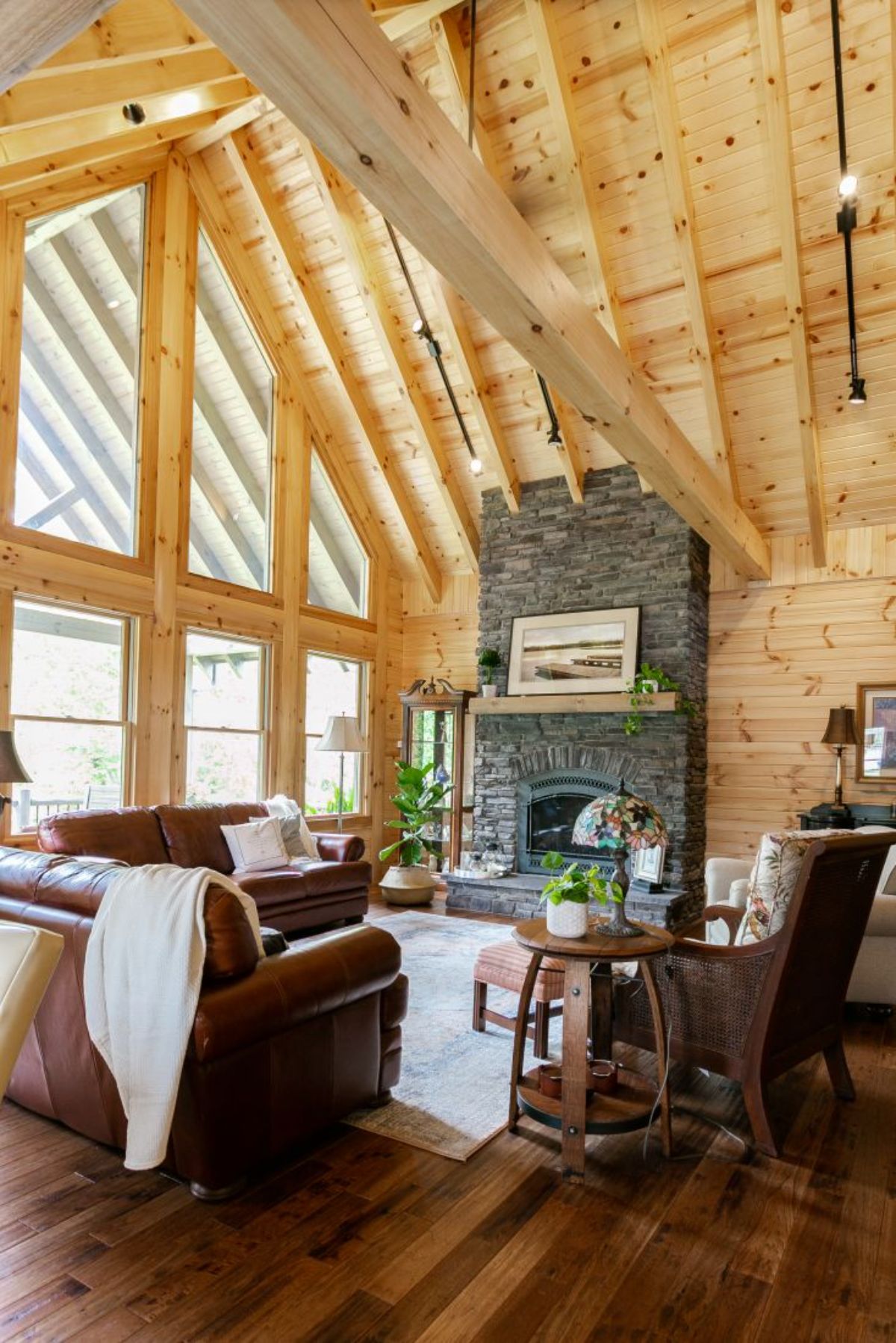 The main floor living space is open to the living area, dining room, and kitchen flow seamlessly into each other. This creates a wonderful space for entertaining, but equally functional for any family to make this their home.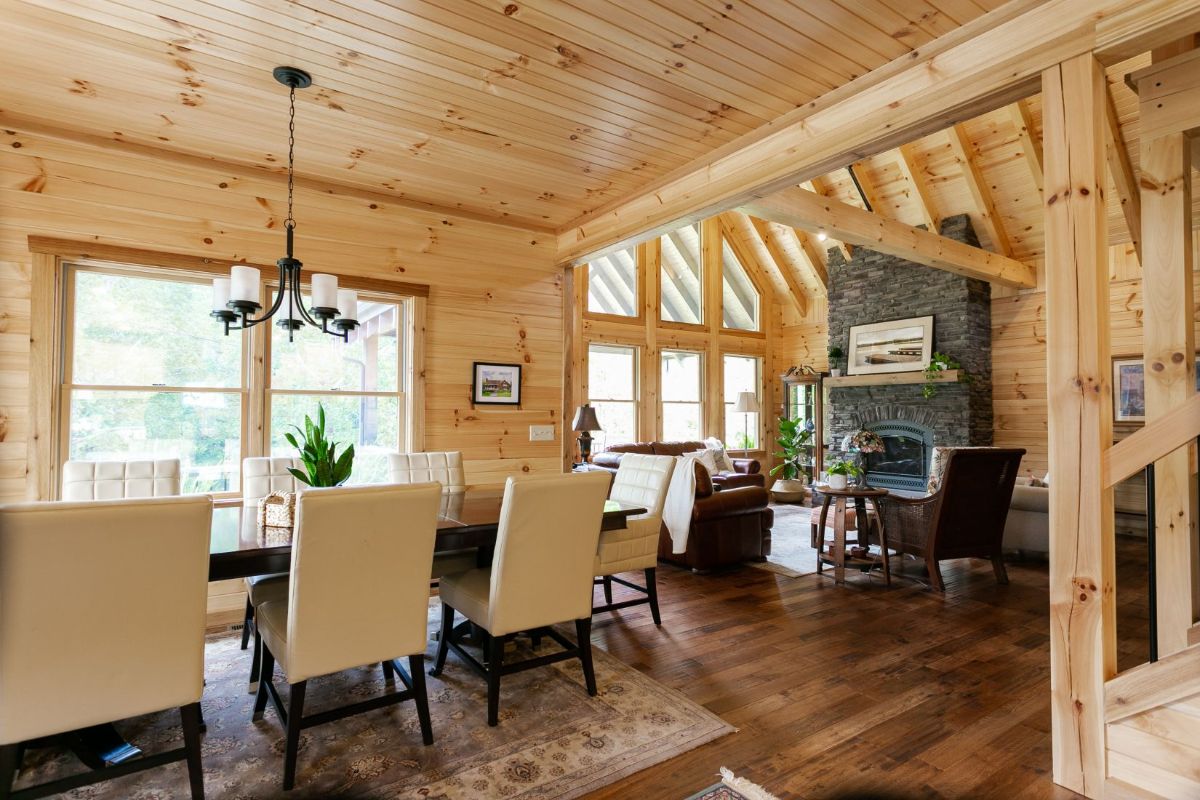 The kitchen is just behind the dining room and is a gorgeous modern style. White cabinets and stainless steel appliances are the mainstays in this space. However, I love the addition of a darker colored island in the center to make it more cohesive.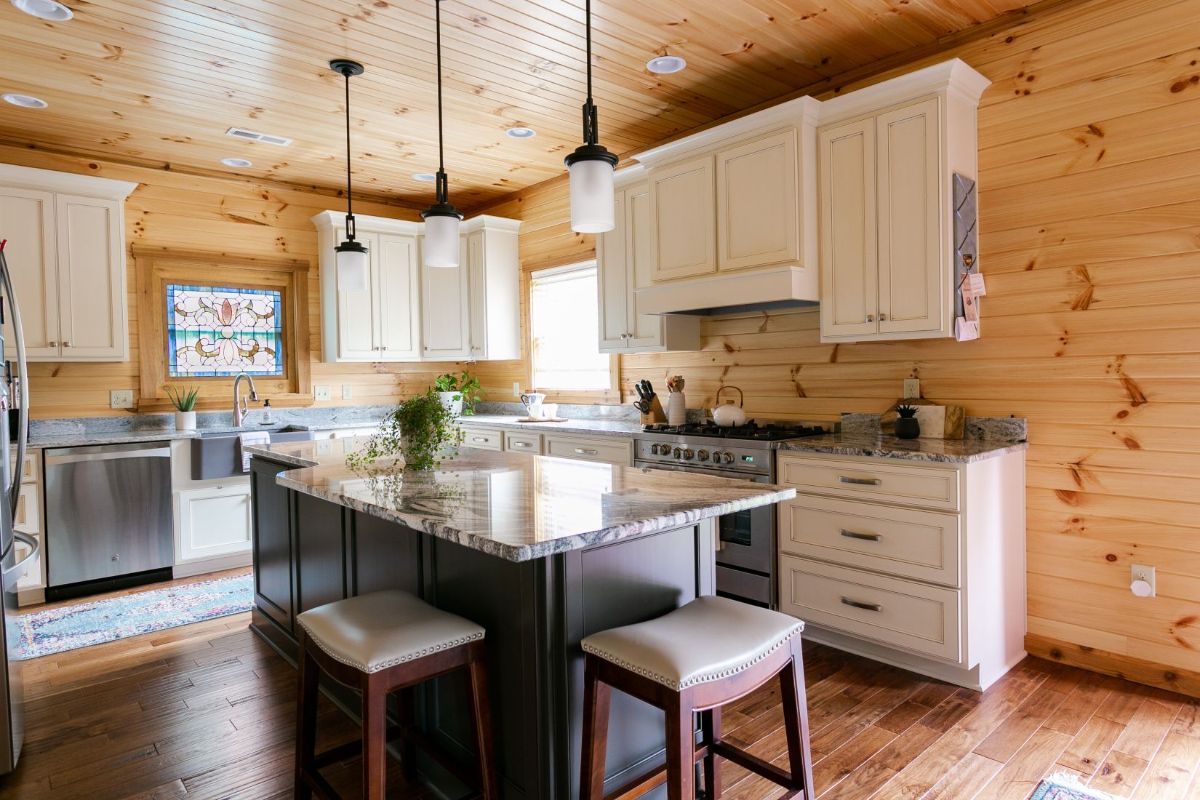 One of the other features here that I think really adds a hint of beauty to a utilitarian space is the stained glass window above the sink. There is something about that small detail that is appealing to me.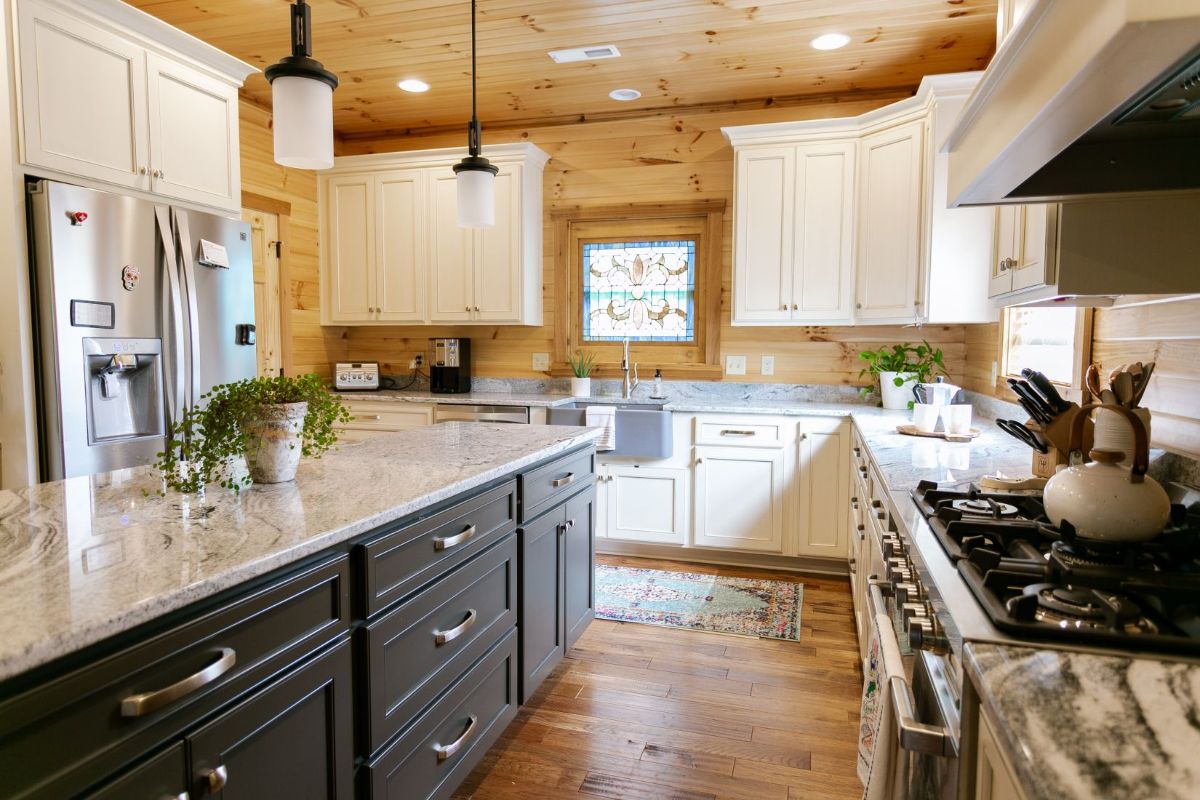 Of course, the home also includes multiple other spaces that are cozy and welcoming. This small space is a great sitting room with bedrooms behind and a private bathroom to the side. I imagine this is a perfect reading nook.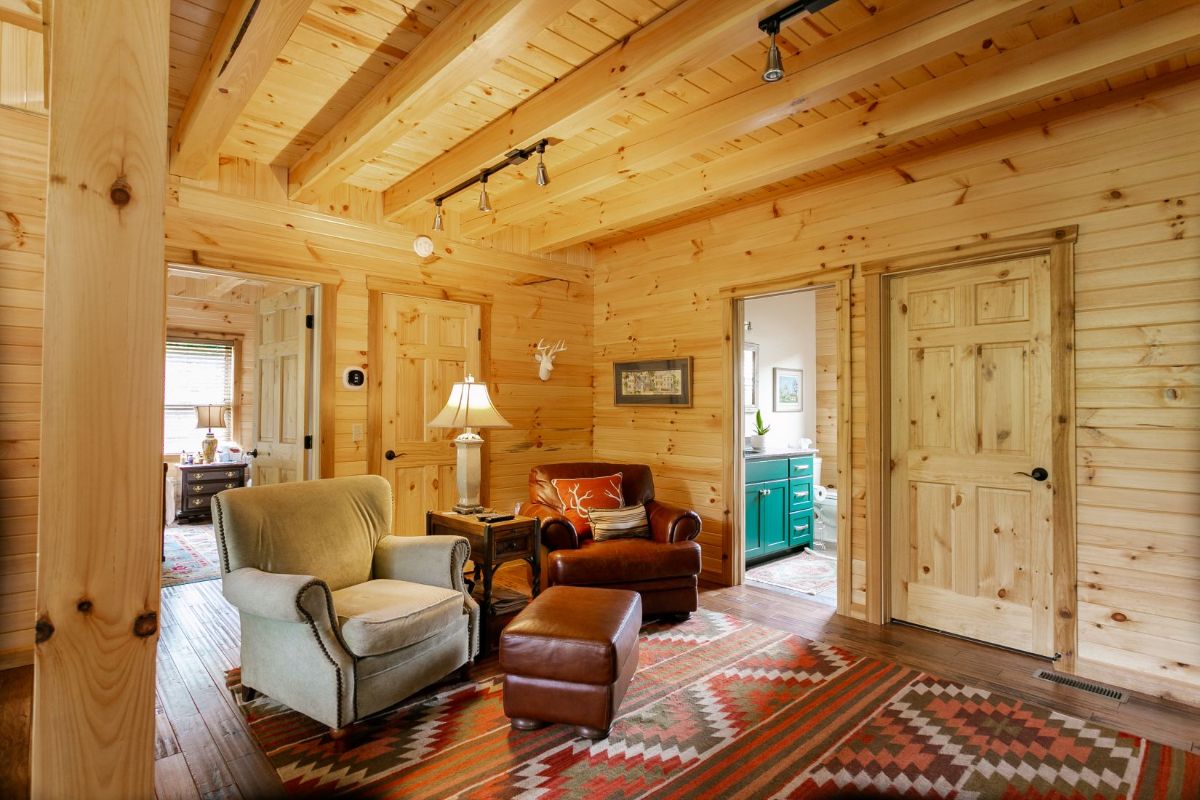 With 3 1/2 bathrooms, this house has more than enough space for a family to live comfortably. One thing you'll notice is that no two bathrooms are the same. This room has a bright teal cabinet, while others are more sedate and neutral. As if each one was built and designed just for the one who would most often use it.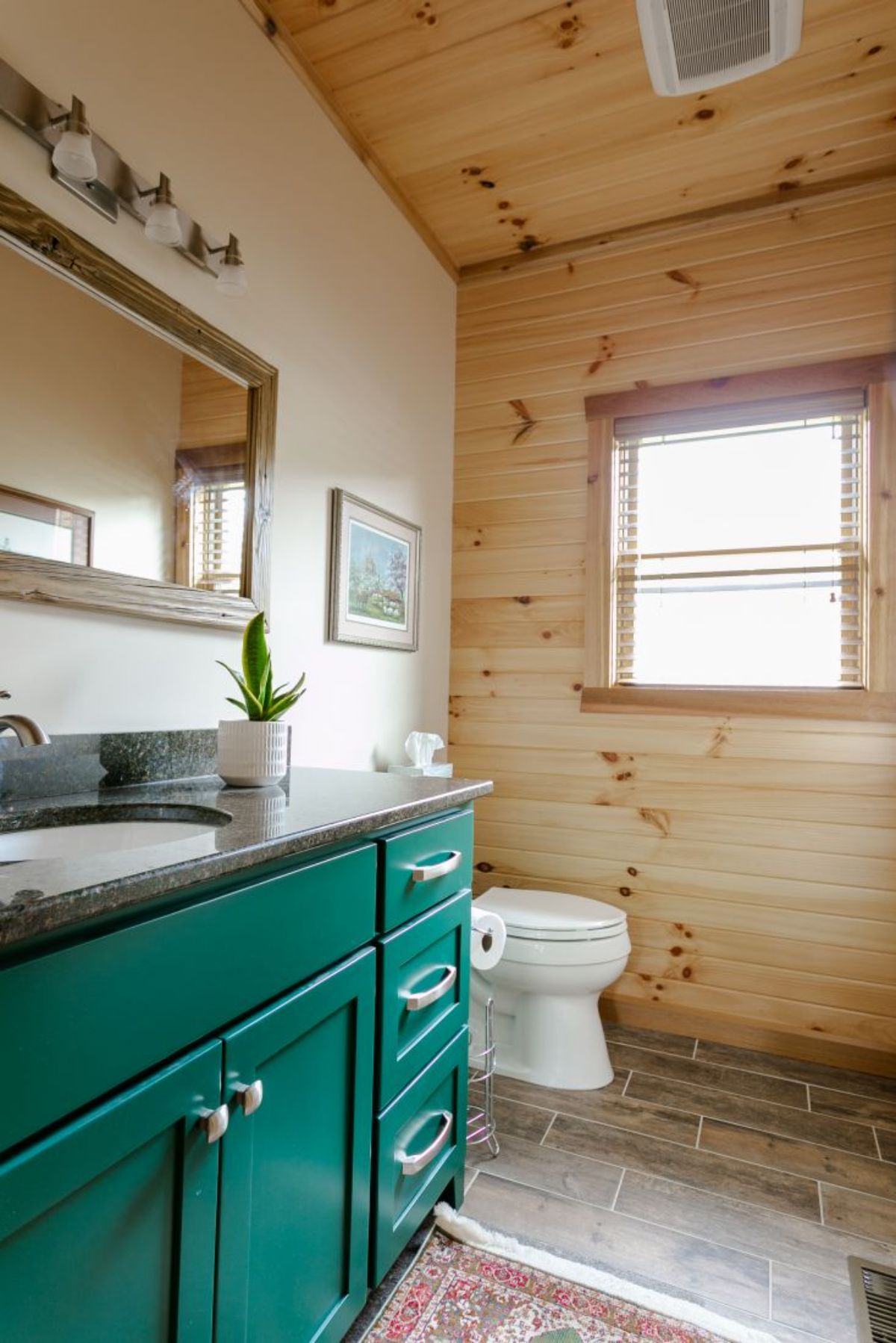 In this space, the master bedroom is a truly luxurious room. A king-sized bed fits against the wall with tons of room to spare. It's not overly crowded, and even has a private bathroom and a balcony to enjoy.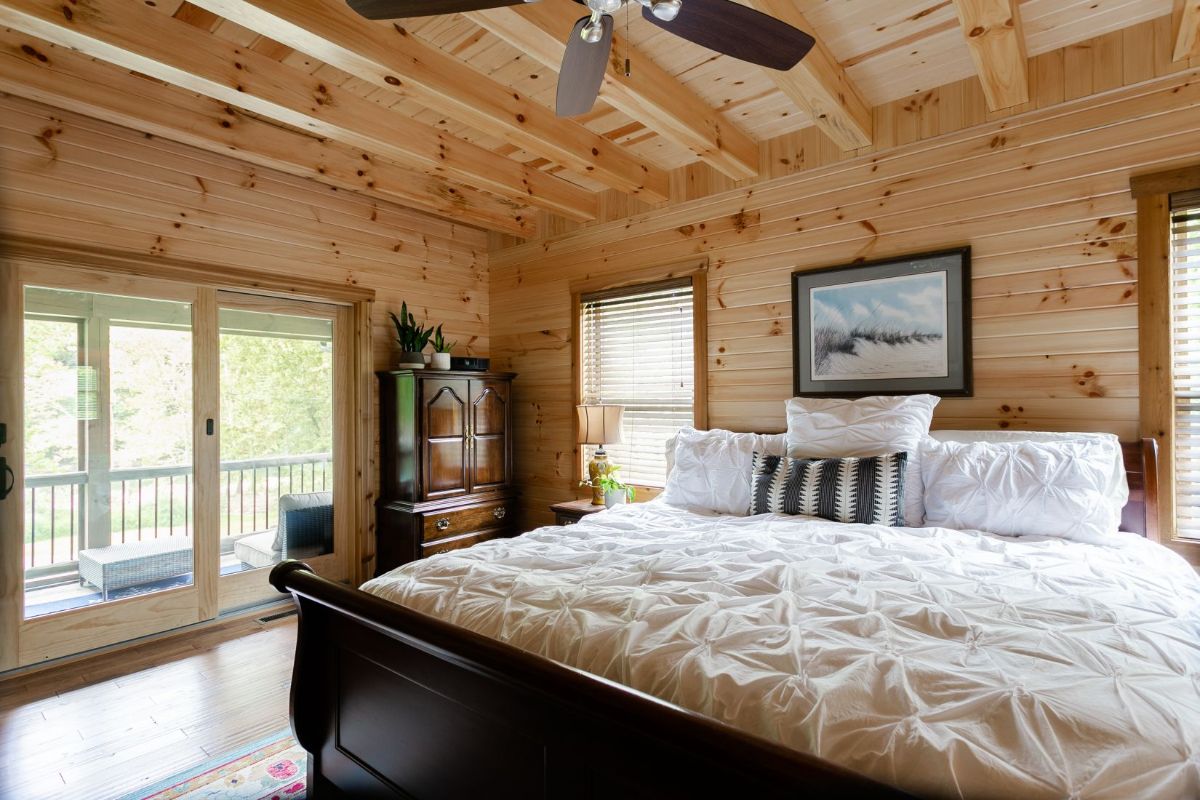 Those doors lead out to this private balcony nook. It's perfect for enjoying the sunset with your loved one.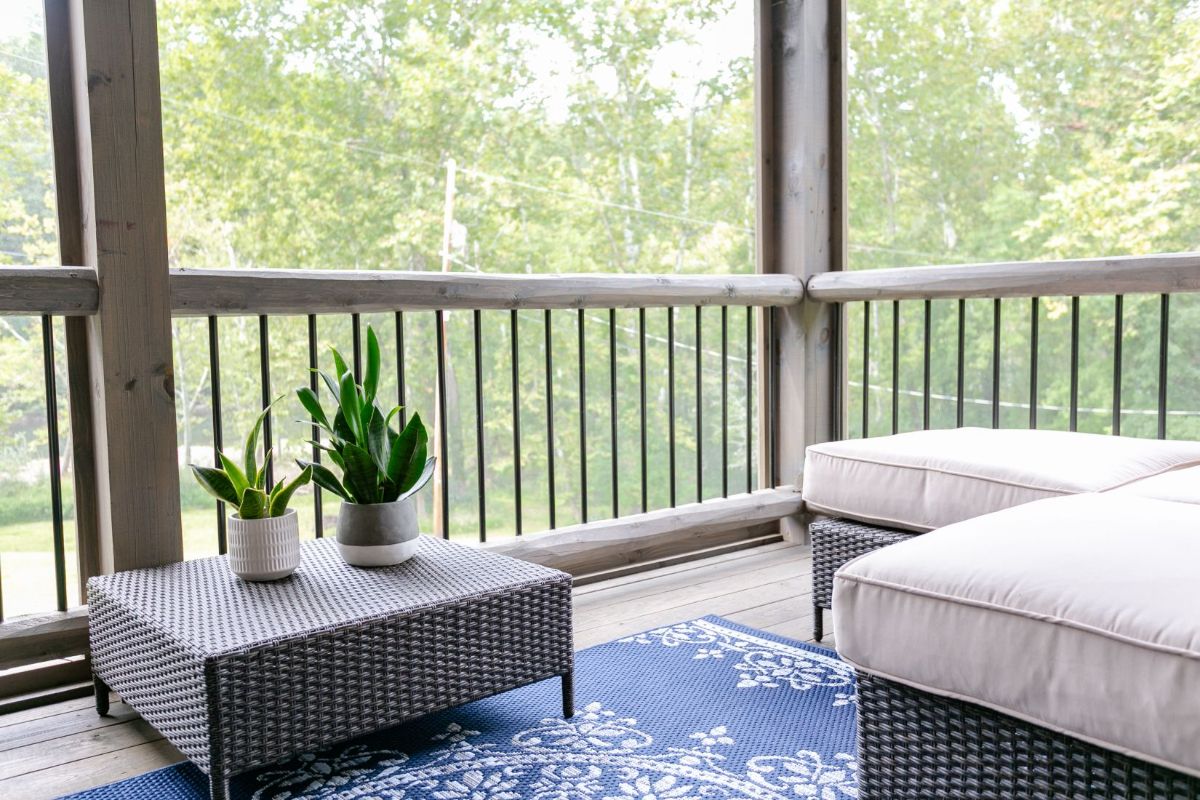 Bathrooms throughout the home keep one theme - simple luxury. This space has darker colors and tons of storage right inside the door.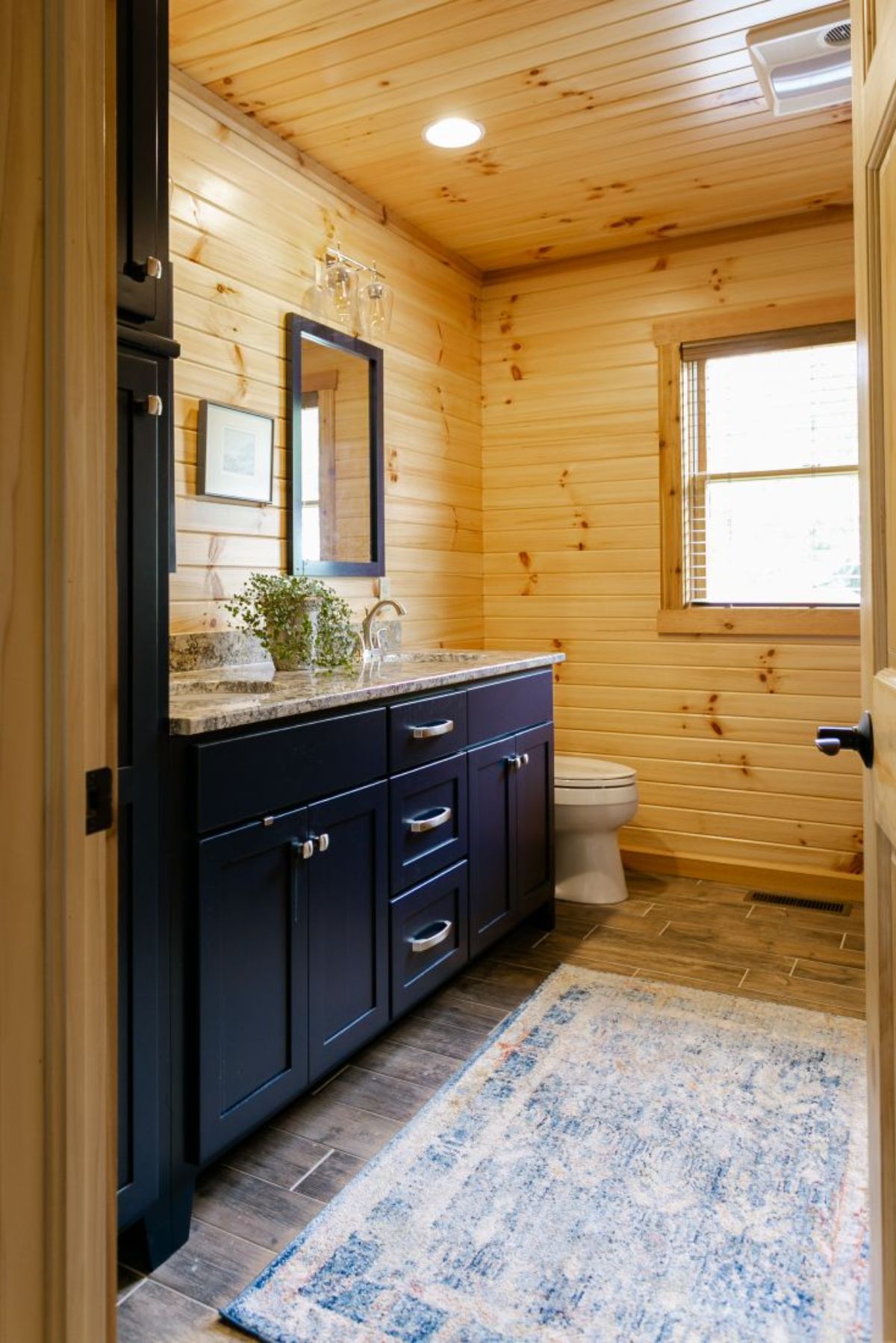 And upstairs, the lofted areas make excellent bedrooms with room for a bed, chairs, and even more seating if desired.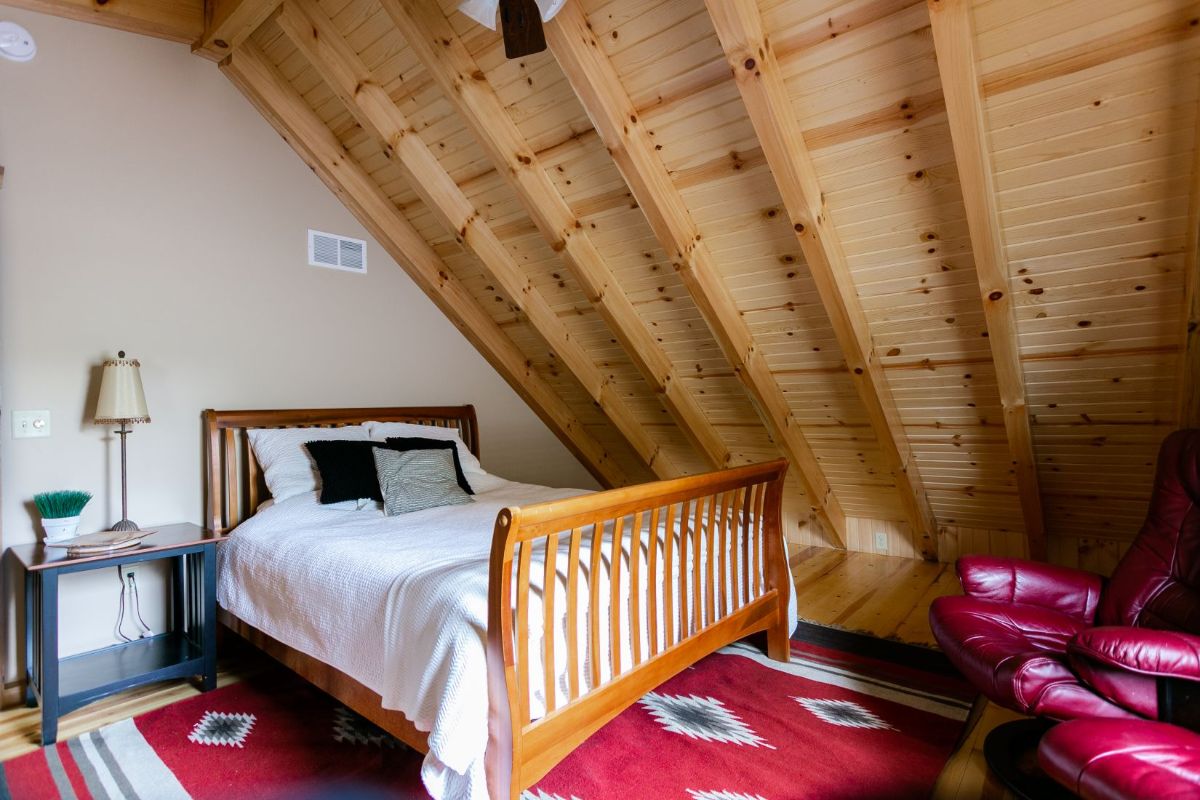 And this bathroom, it's a favorite upstairs because of that stunning subway tile on the shower.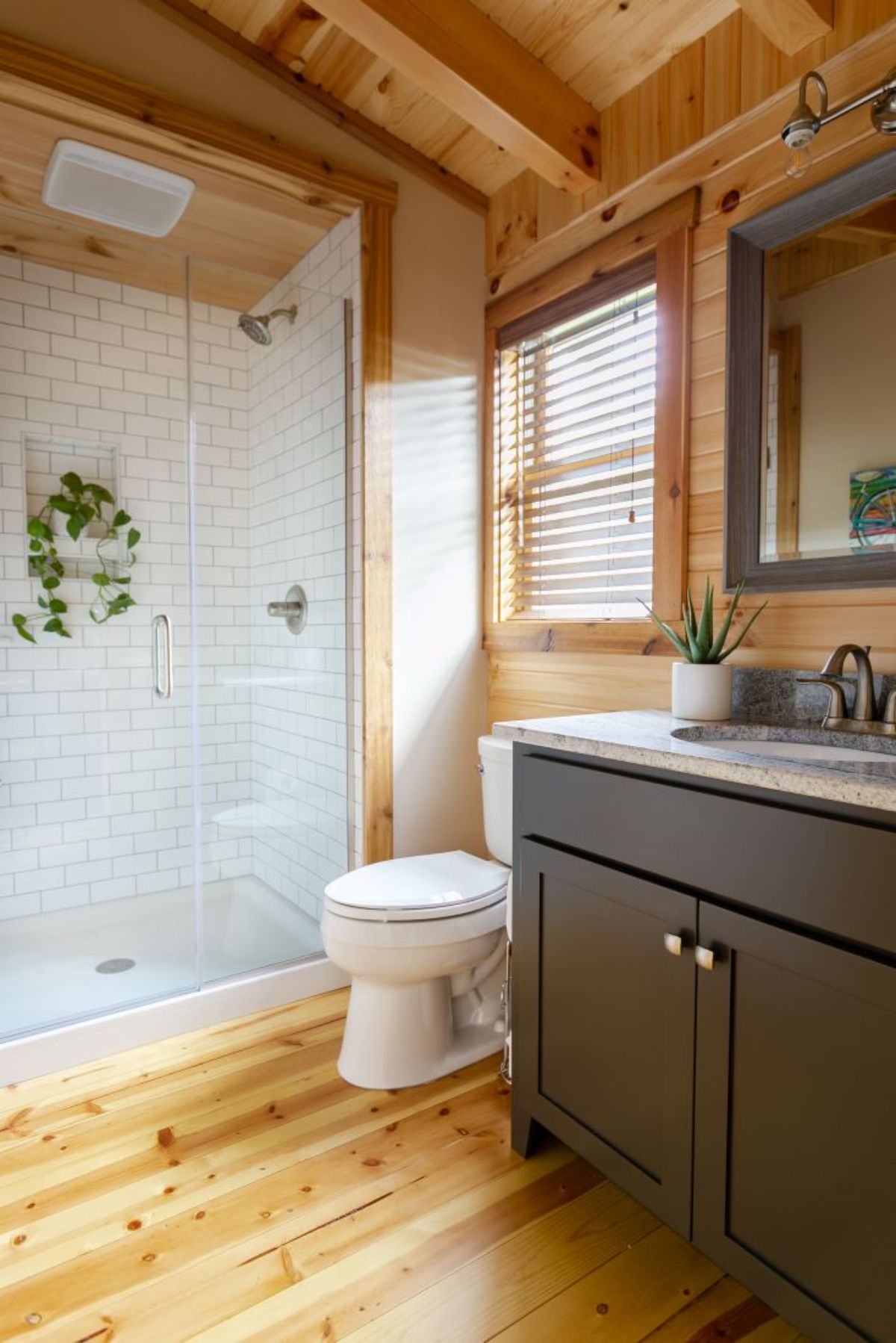 And the loft doesn't just have these spaces, but also this nice open area that has a desk. It's a great home office space. I love the natural light from all of the windows here!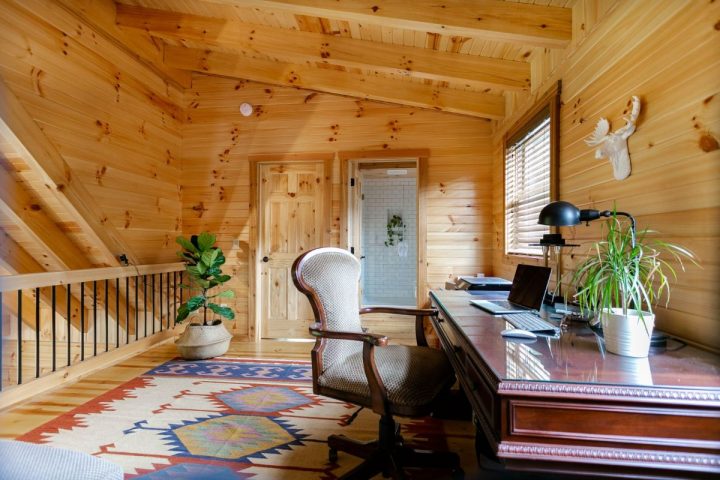 Downstairs, the basement has even more living space with a bedroom for a cozy space away from the rest of the home. I think this would be a perfect guest suite with its own private entrance.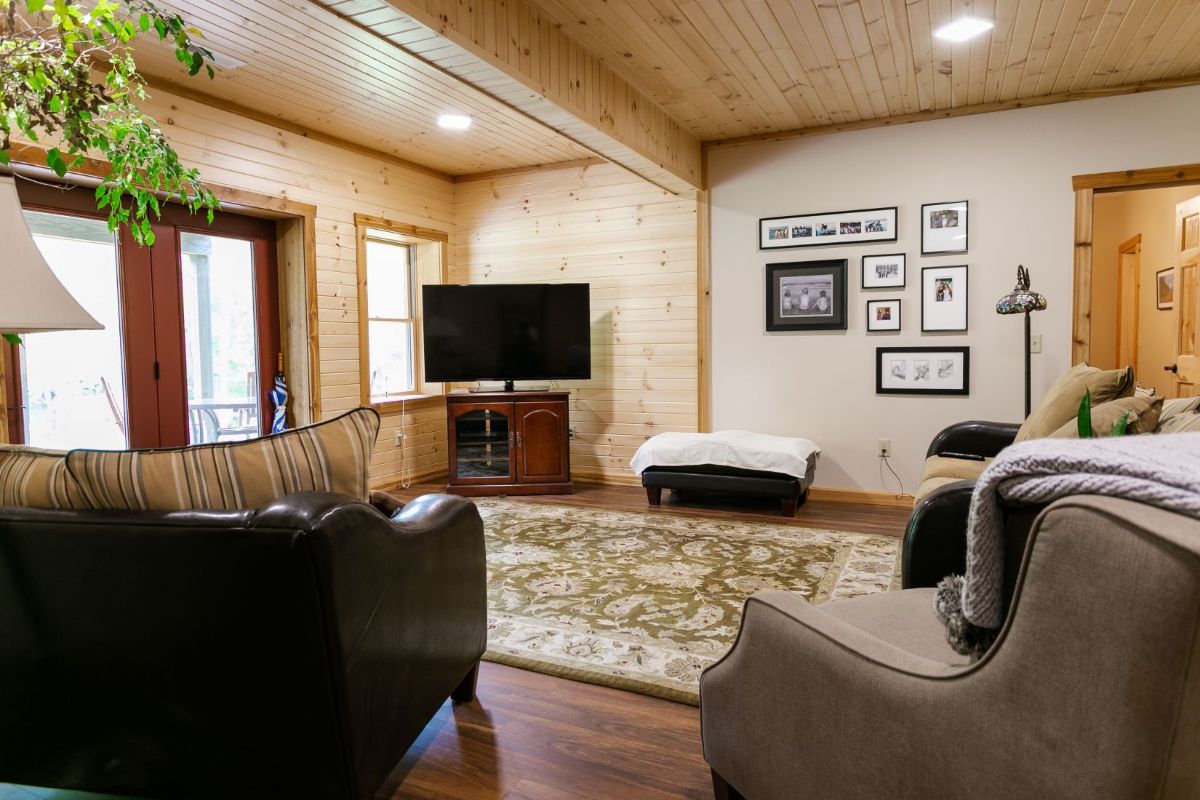 There is a ton of open space here for you to use as a kid's playroom, entertainment area, or even a theater room. This home has endless ways to become a family destination or welcoming home for guests.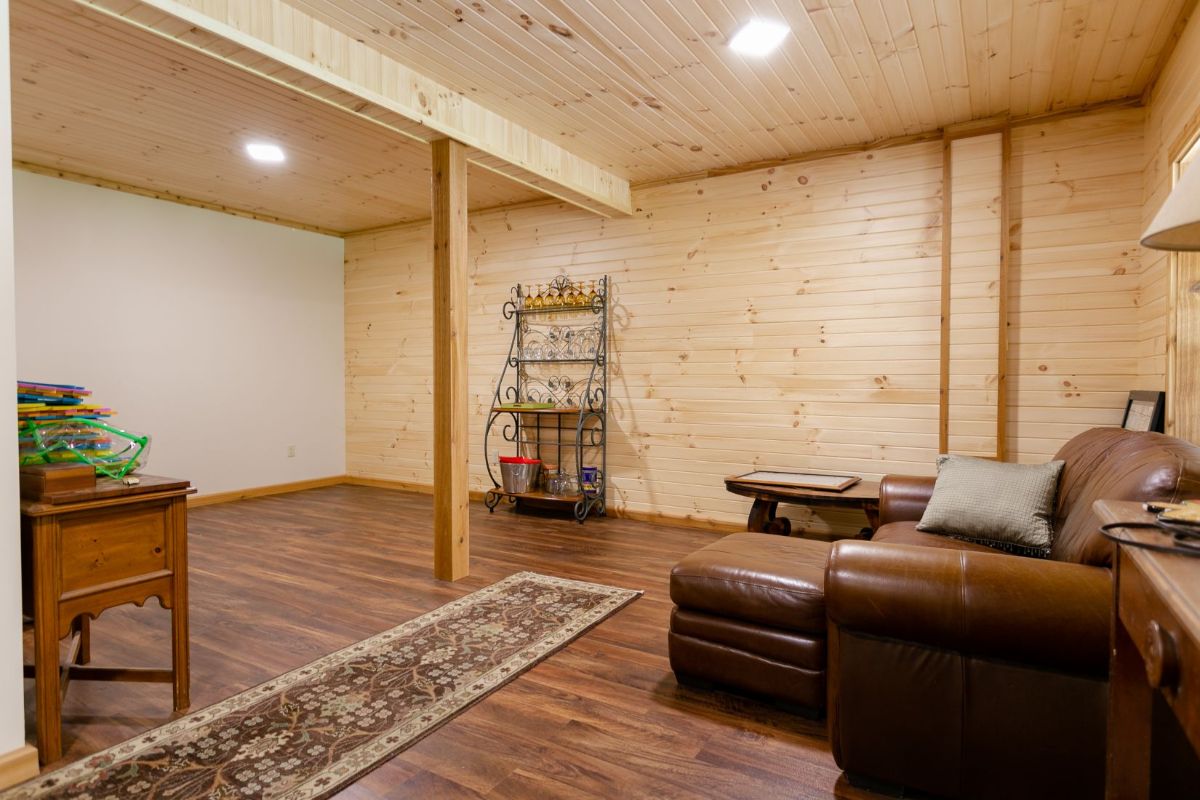 For more information about this particular log cabin, you can find out more on the Fairview Log Homes website. You can also find them on Instagram and Facebook for more regular daily updates. Make sure that you let them know that Log Cabin Connection sent you their way.
More Log Cabin Kits and Tours