When I think log cabin, I certainly never dreamed of a large luxury home such as the Cascade shown below. In finding different cabin floor plans, I have come to realize that there is truly a build model for anyone, and this home is that stunning cabin with all of the luxuries you've been dreaming of having at your fingertips.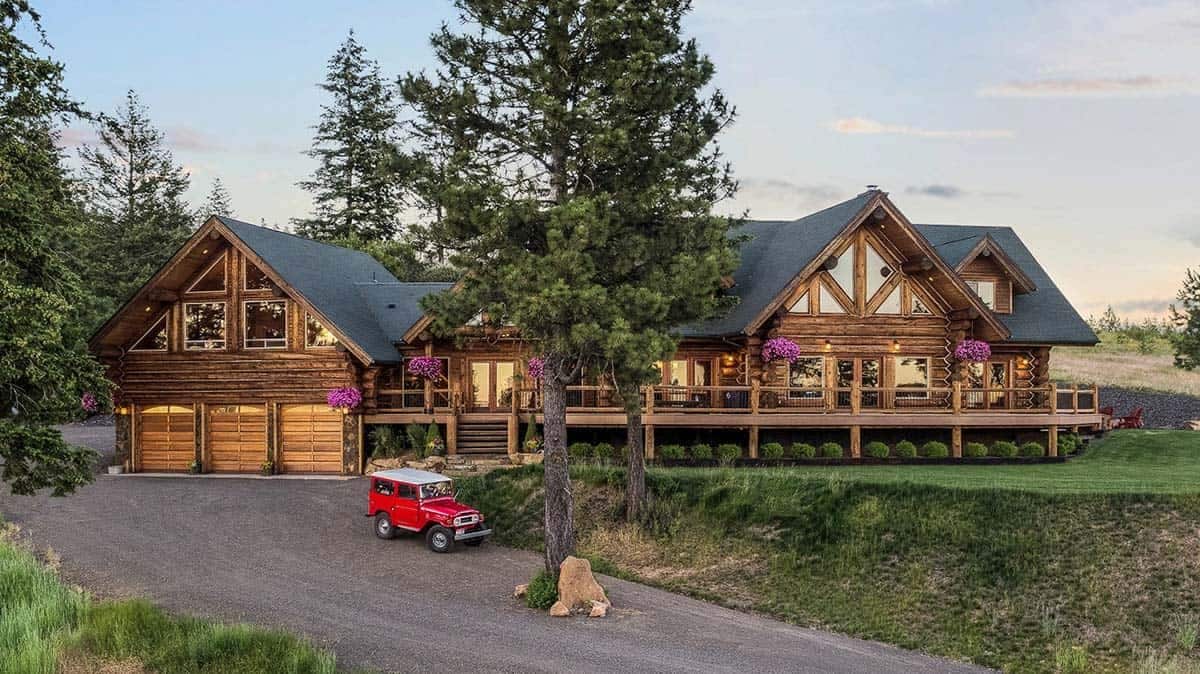 This stunning round log-sided cabin is a home with a large open porch on the front and all around the back of the home. One side of the home includes just the balcony off the upstairs lofted bedroom. On the other side of the home is the three-car garage and drive that leads around to the back of the home.
This has all of that beautiful wood you have wanted along with wide open spaces both inside and outside. It truly is a destination with an open floor plan designed for entertaining, but also comfortable for daily life with a family.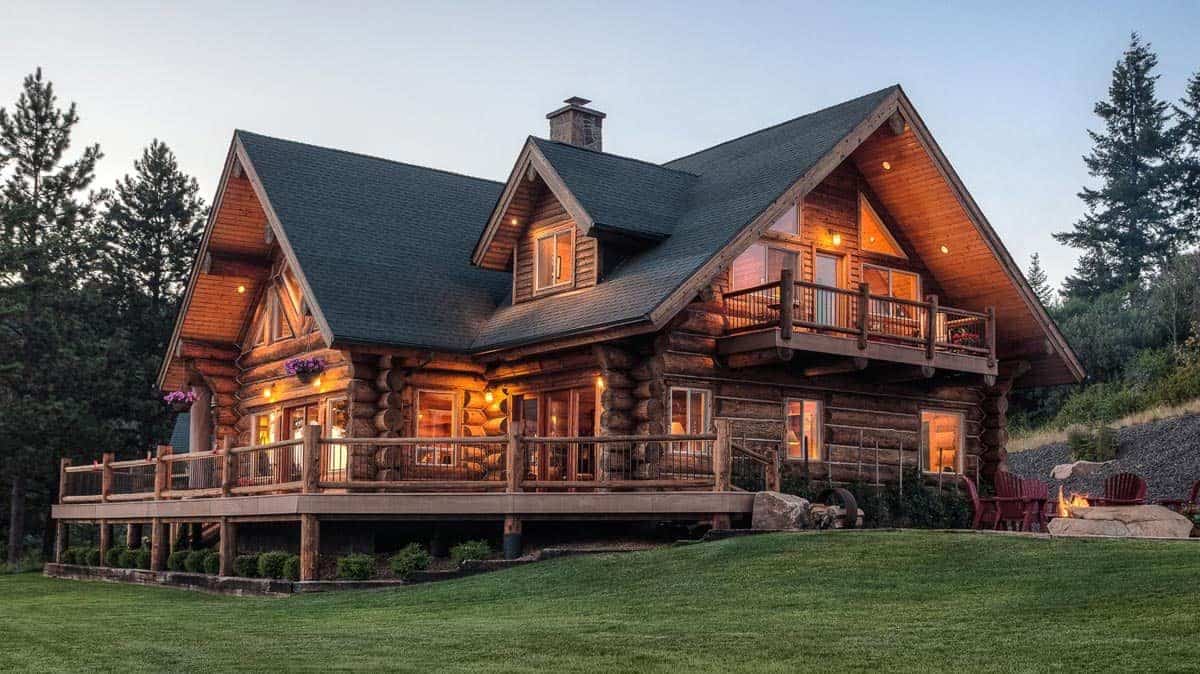 Wrap-around porches are a personal favorite addition to the world of cabins. While they go back to my love of farmhouses, seeing them in a more rustic-styled cabin really is appealing. This gives you plenty of space to be outside, but near the home for relaxation or an outdoor barbecue.
I love seeing so many doors around the home that lead out to the decks. Not only can you reach them from the main living space, but also via the kitchen, and even bedrooms.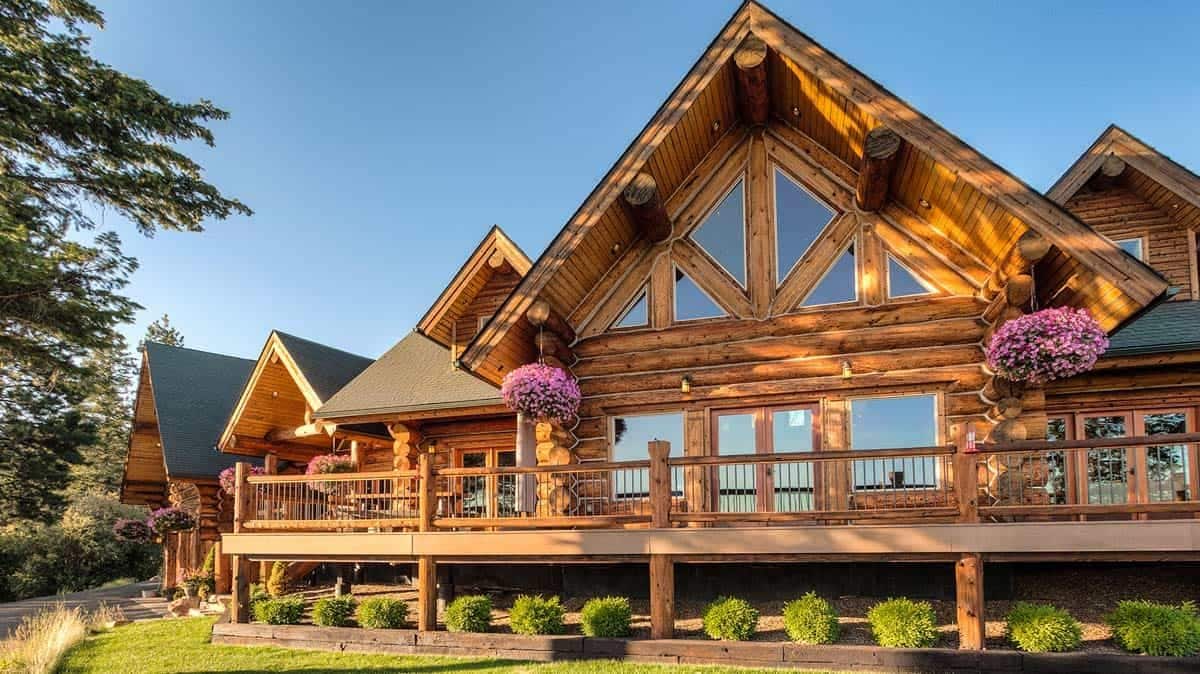 Inside the Cascade cabin, you will find the cathedral ceilings and wall of windows ideal for making a smaller space feel much larger. In particular, the living space shown below is a lovely great room or living room with plenty of seating, access to the decks on the side of the home, and still room to include a large fireplace.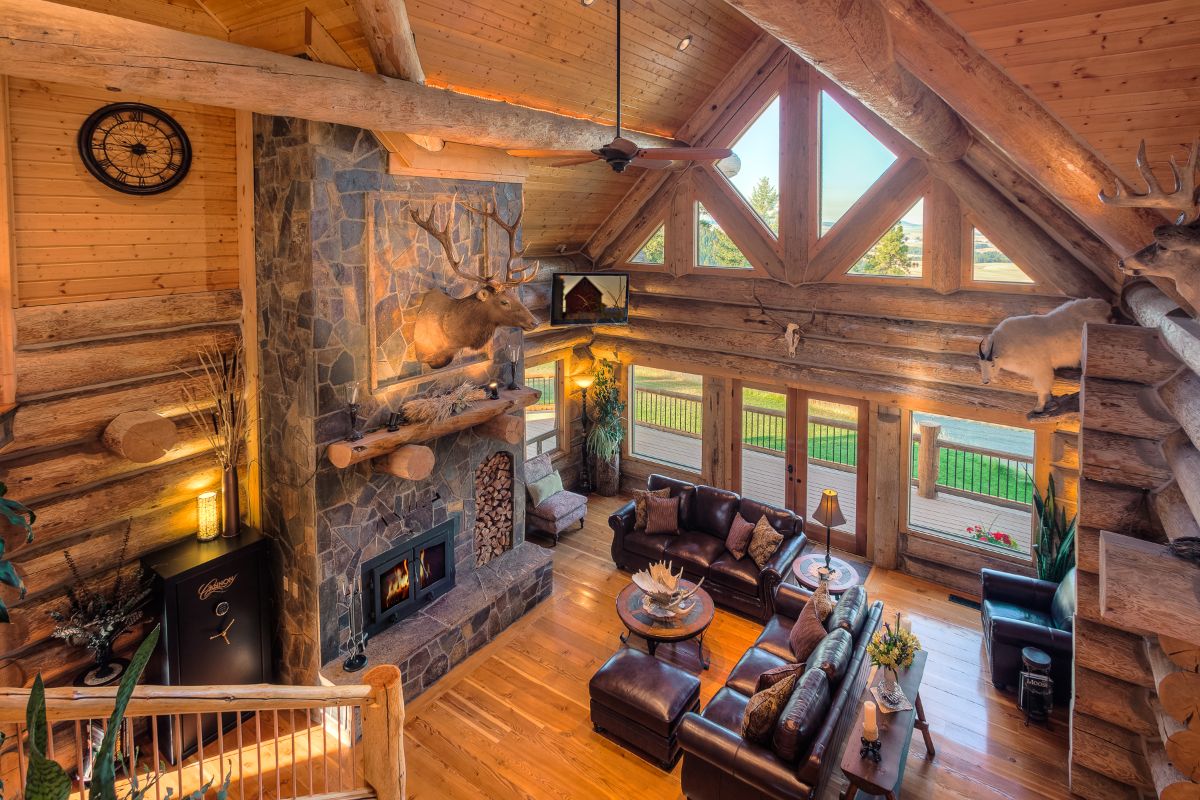 Of course, I always look to the kitchen when I am touring a cabin. Since cooking is a huge part of my life, I love seeing a space that is open, functional, and yet appeals to the style of cabins that I want to see.
This kitchen has excellent style and a layout that is functional and convenient. Stainless steel appliances are fund with a larger 6-burner gas stove against one wall. It's definitely a chef's kitchen.
I love the rustic brown and gray tile that is ideal for matching against the stainless steel and the wood. Plus, you have an island bar on the outside of the kitchen that includes a live edge wood space that could easily be turned into a breakfast nook.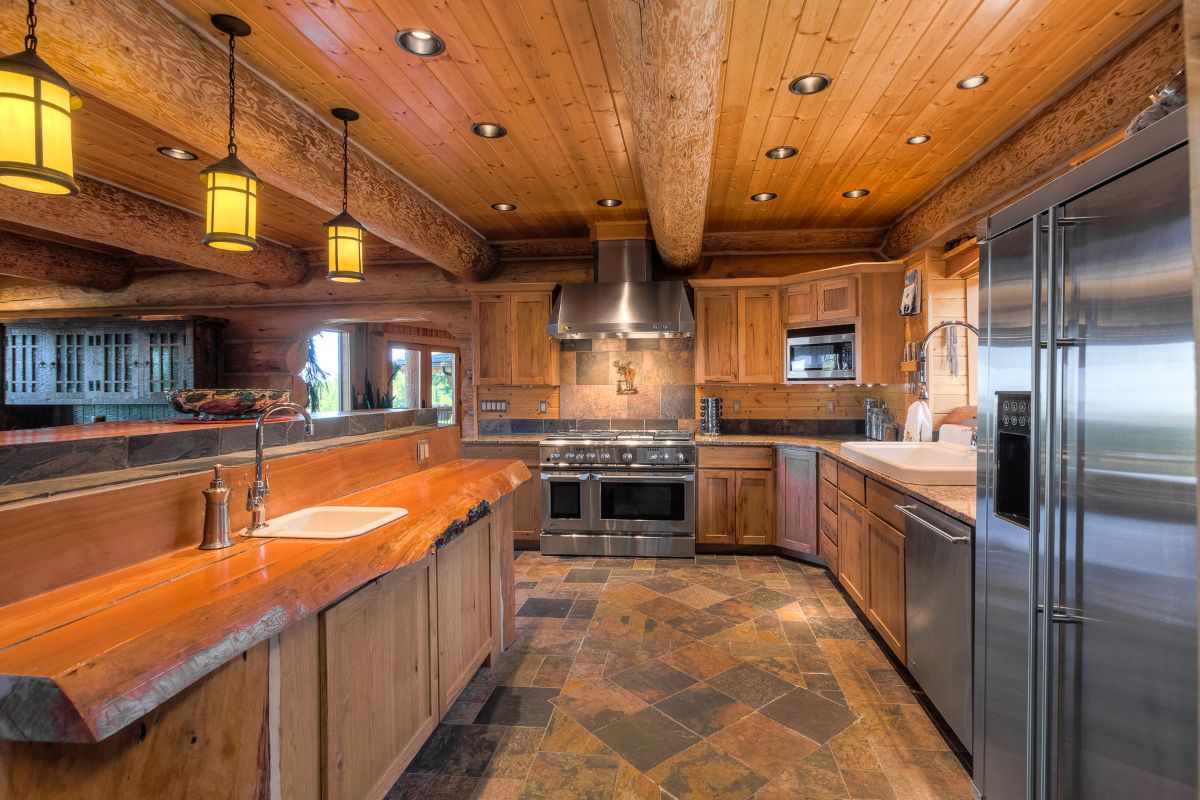 The beauty doesn't end there. You can step just around the corner to the main floor bedroom with its own private deck entrance. The round log walls keep the rustic look, but this space has modern elements including the addition of a television mounted in the corner.
If this space is any indication, the other bedrooms and bathrooms are sure to be stunning. Such a lovely build that can be fit for everyday life as a family, or turned into a perfect vacation destination.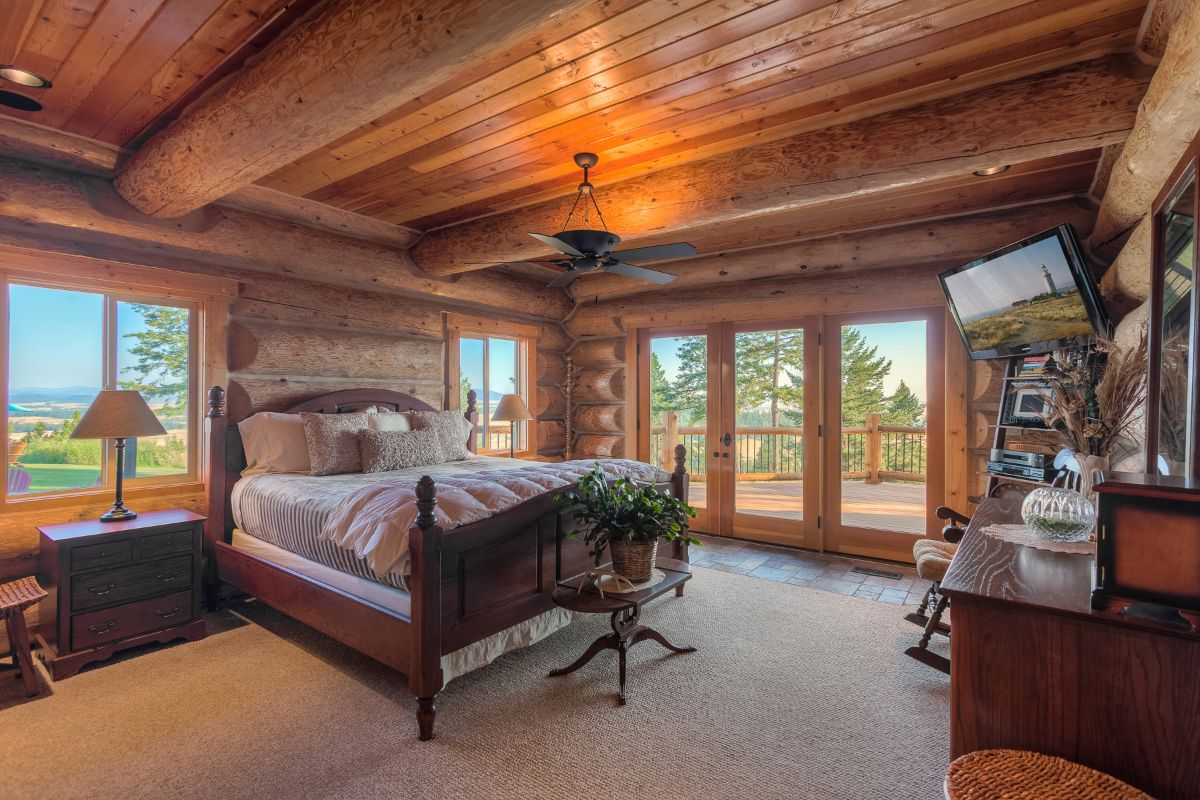 For more information about this cabin build, check out the Caribou Creek website. You can also find them on YouTube with regular updates. Make sure that you let them know that Log Cabin Connection sent you their way.
More Log Cabin Kits and Tours