Are you not sure if you want to build a log cabin as a permanent residence? The best way to decide is to test out a cabin for yourself. The Buffalo Trail cabin in the Black Hills is a perfect choice for you to rent, relax, and decide if the cabin life is for you.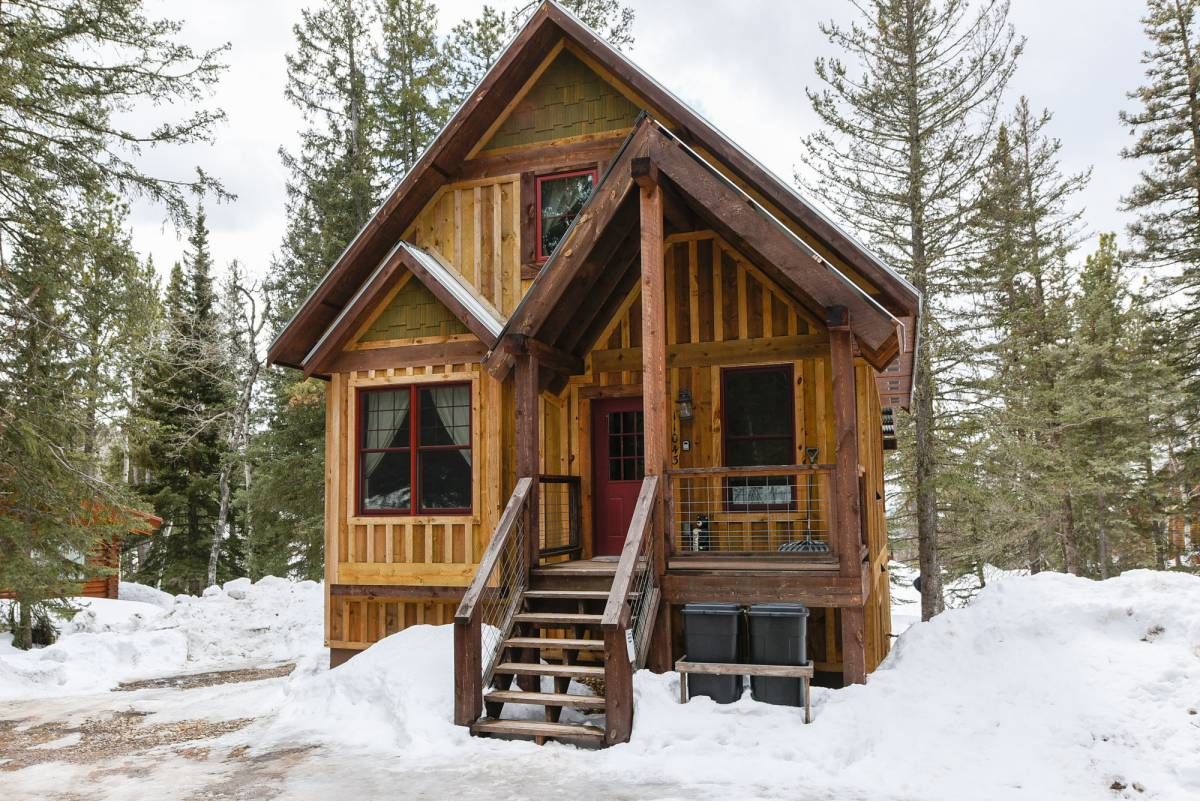 Rental Costs
This cabin has an average price of $345 per night. During the off-season, it can be rented for as low as $225 per night, and during the peak rally days, it may cost up to $700 per night.
Cabin Size and Layout
Main Floor
King "master" bedroom
Full bathroom
Living room
Full kitchen and dining nook
Washer and dryer
A deck that includes a propane grill off the back side of the cabin
Loft Floor
Bedroom with 2 double beds
Lower/Basement Floor
Bedroom with queen bed
Second bedroom with queen bed and bunk beds
Family room with foosball table, sofa, and television
Small 4-person dining table
Hot tub on patio outside walkout basement doors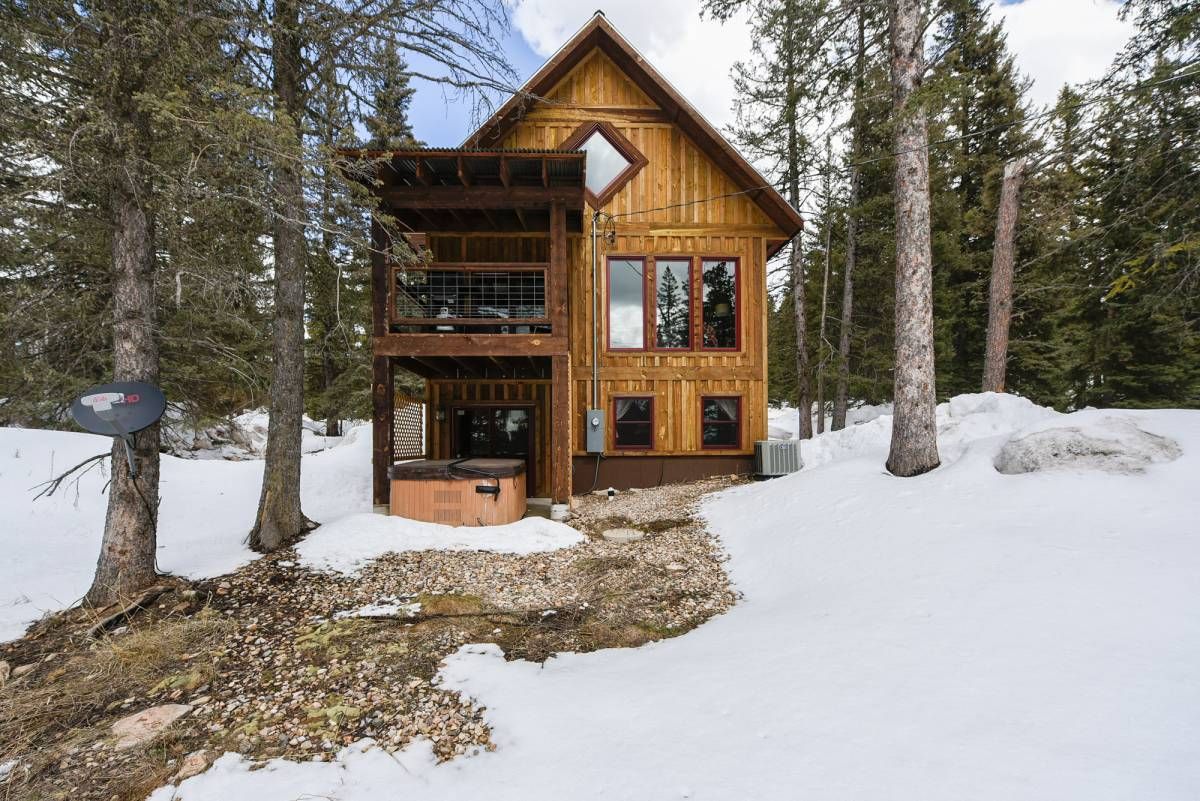 This cabin is a perfect location for the outdoor enthusiast. Located just a little less than 1/2 of a mile from Terry Peak Ski Area, it is a destination that many will find perfect for recreational activities.
The home easily sleeps 10 to 12 people in comfort. If using multiple sofas or bringing in an air mattress, it could hold more, but the rental property may have limitations on the number of people allowed at one time.
A private master bedroom and bathroom on the main floor give a sense of separation if you are traveling with friends or family. Three families could easily stay in this home together with each family sleeping on a different level.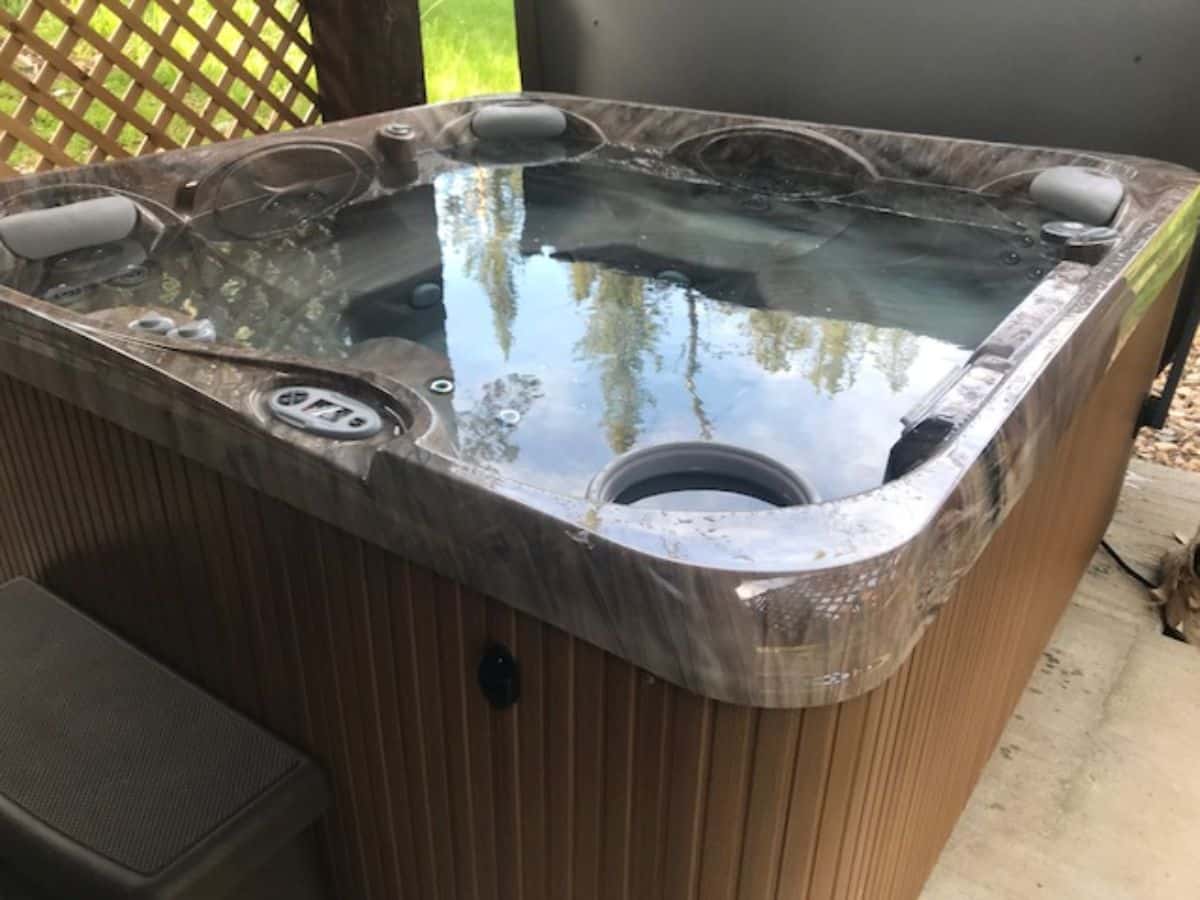 Cabin Amenities
2 televisions with DVD and Dish Network are available.
Decks with propane grill and hot tub as well as an outside propane fire pit.
Fireplace in main floor living room.
The lower level family room includes a television, dining set, and foosball table.
Comfortable modern kitchen with full-sized appliances and a Keurig coffee pot for your convenience.
On-site laundry.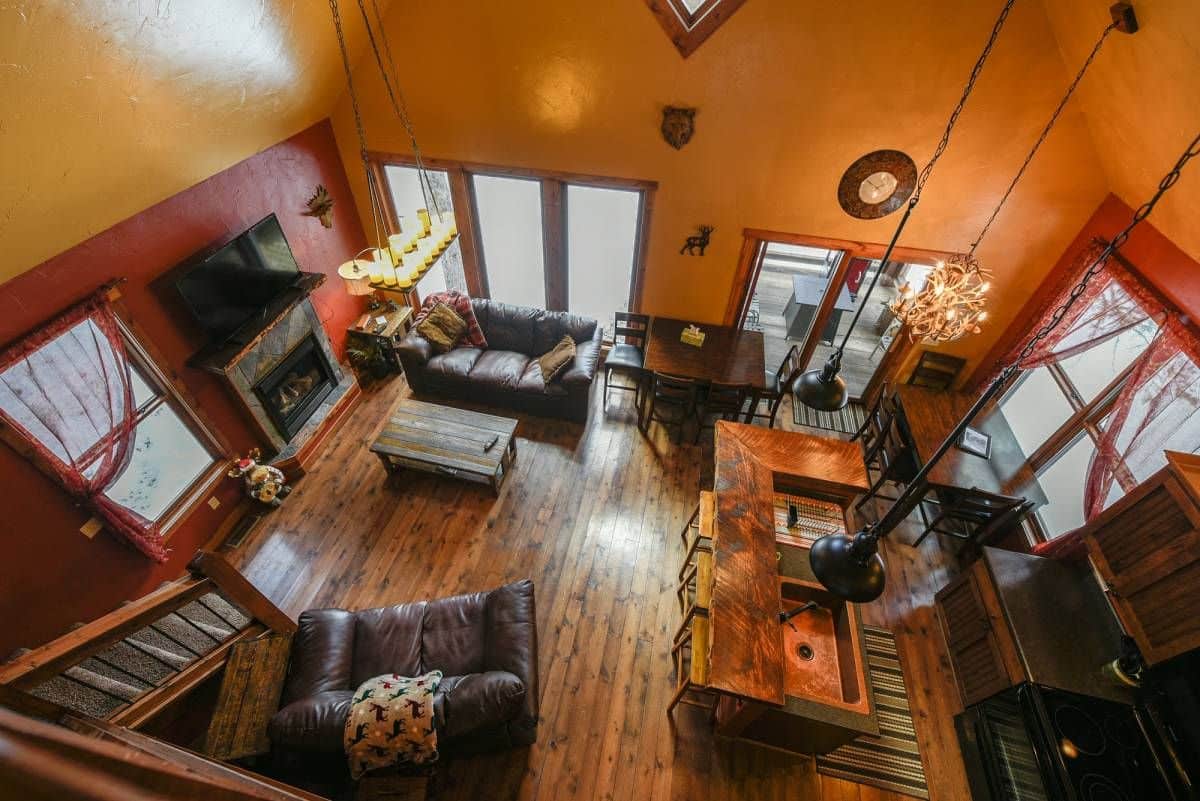 As you enter the main floor, you will see a large open floor plan with a living room nook on one side and the kitchen and dining nook on the other side. This home is built for vacationers and families, so you have plenty of seating, and two dining tables to seat up to 12 in comfort.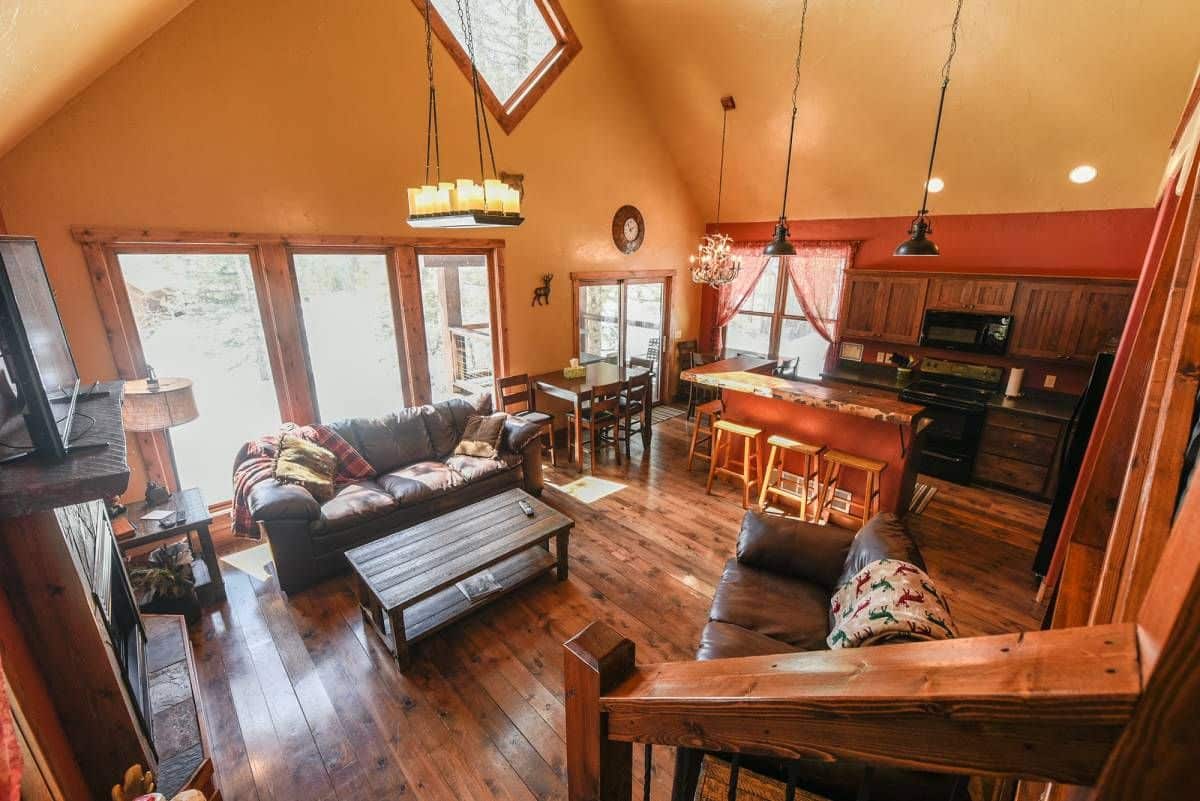 The fireplace offers warmth in cooler temperatures and acts as a perfect entertainment stand for the television.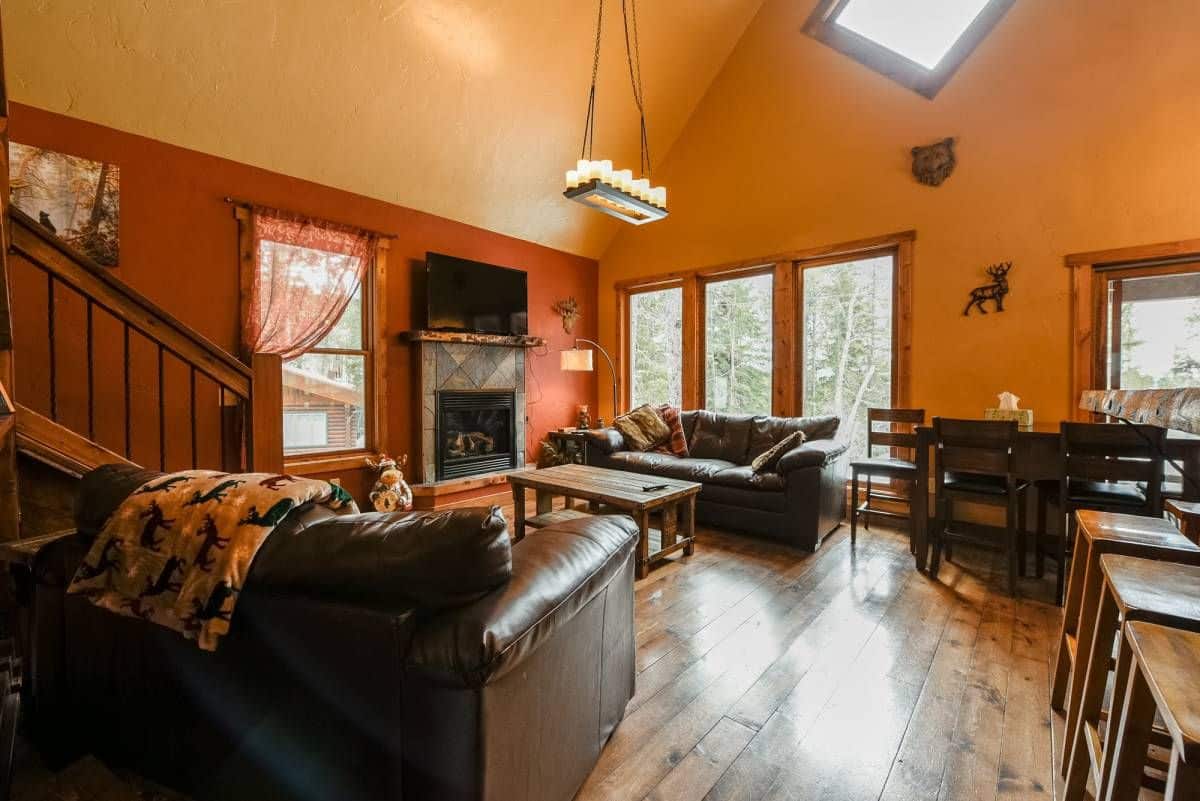 The main floor has stairs leading up to the lofted bedroom as well as downstairs to the additional bedrooms and family room. On the edge of the space, but still convenient, these stairs are carpeted for comfort.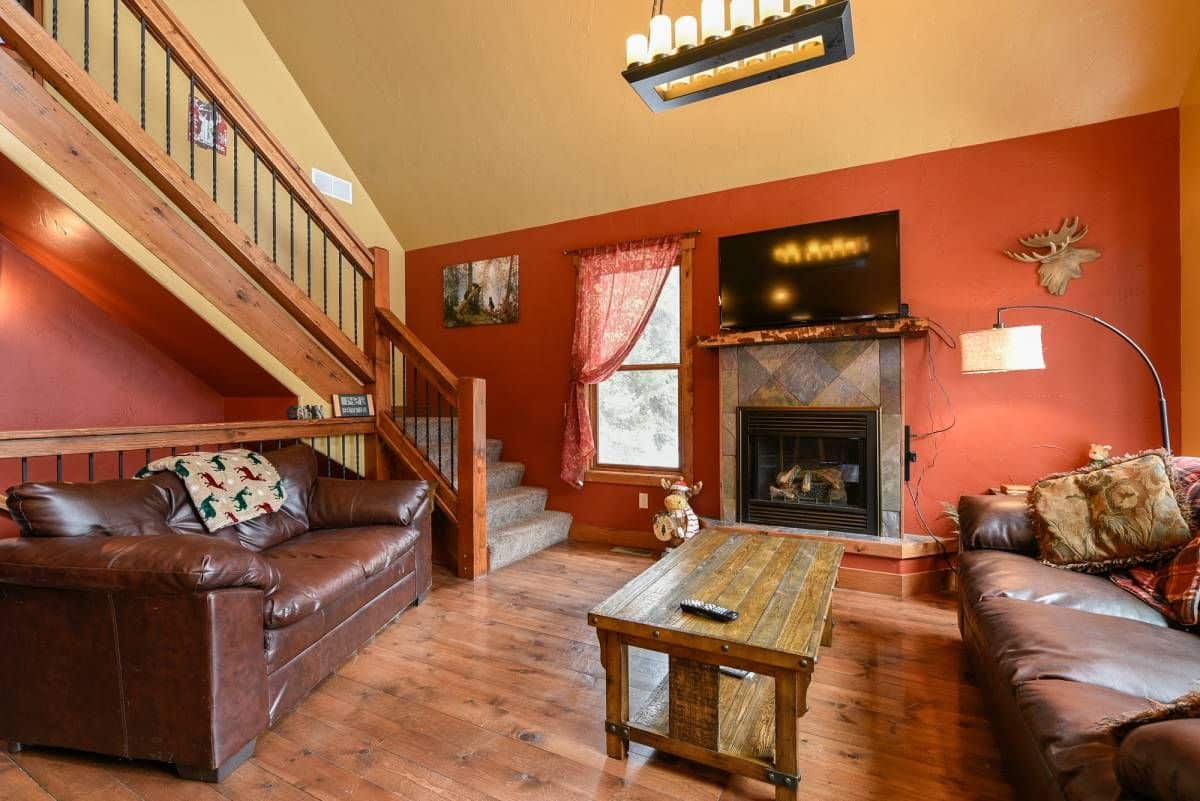 A full kitchen is always a bonus in a vacation rental, and this cabin shows how you can have a modern full kitchen but keep a rustic style. They have added to dining tables to accommodate a family, but also have the stools around the island that make it ideal for a few extra people or just use as a breakfast nook.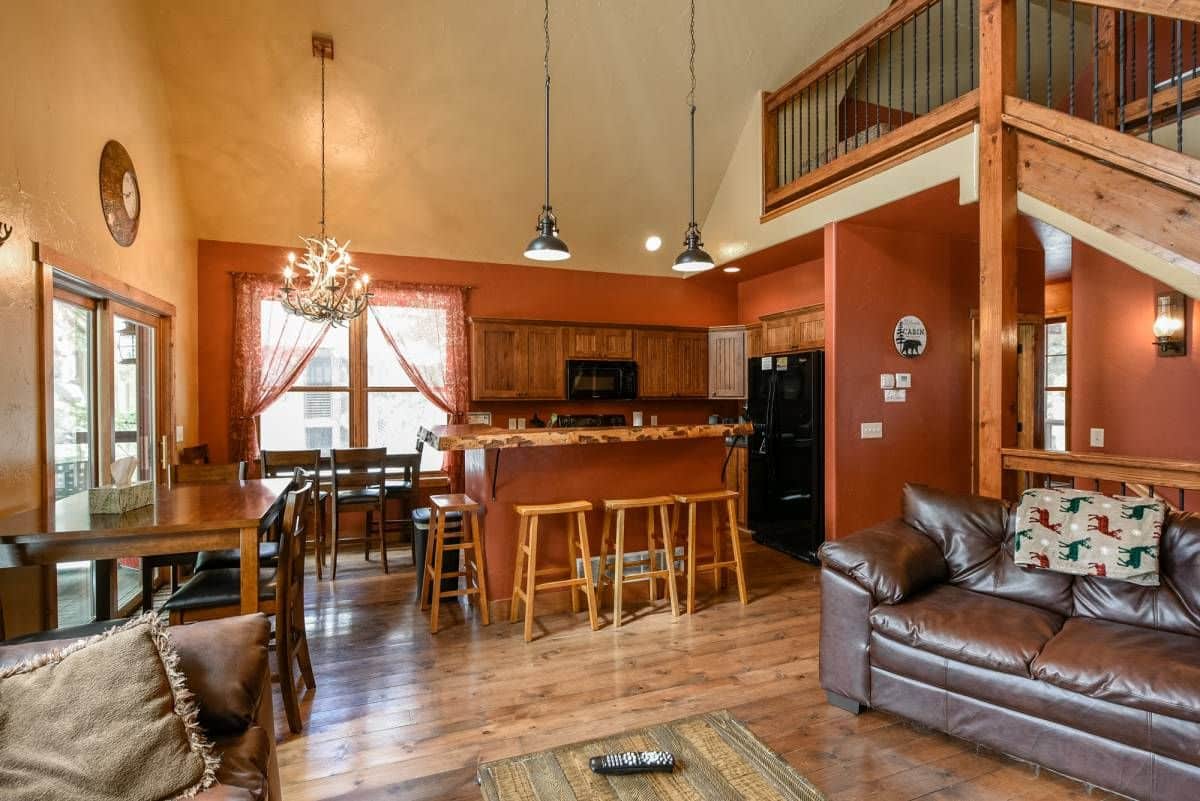 This kitchen has plenty of storage and counter space for your needs. Full-sized appliances mean cooking for a larger group is simple, plus you have the island/bar for even more space to do dishes or just use as a prep counter.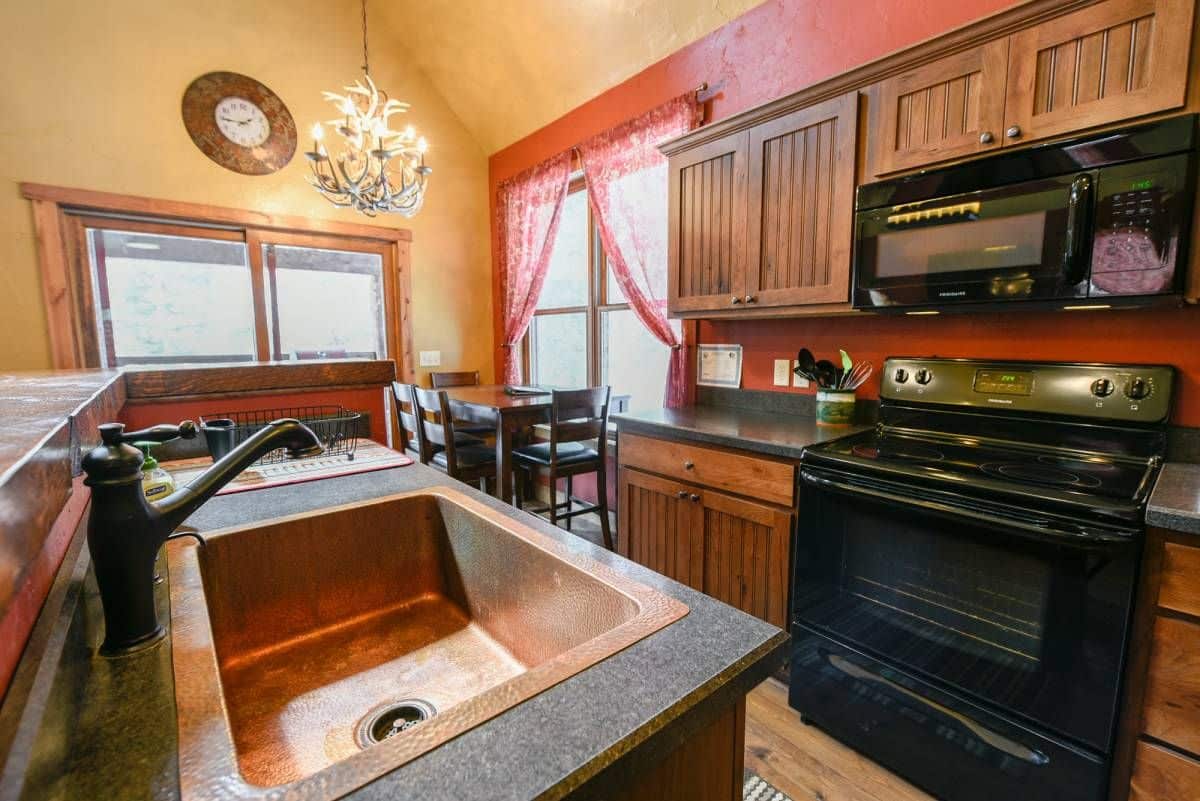 I love the side-by-side refrigerator with water/ice built-in. It's convenient and ideal for storing groceries for a larger group.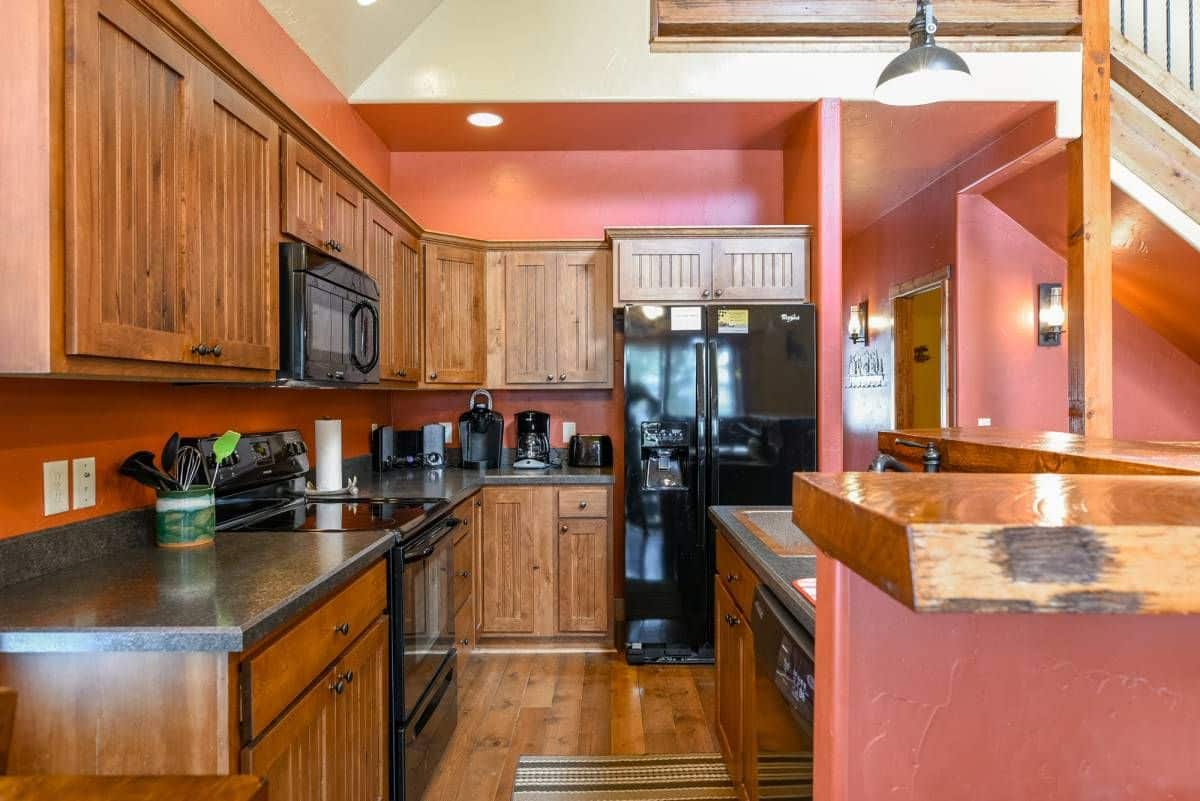 Of course, just down the hall you also have a closet laundry setup. This is super convenient for longer stays, and ideal for those accidental spills kids often make on their clothing.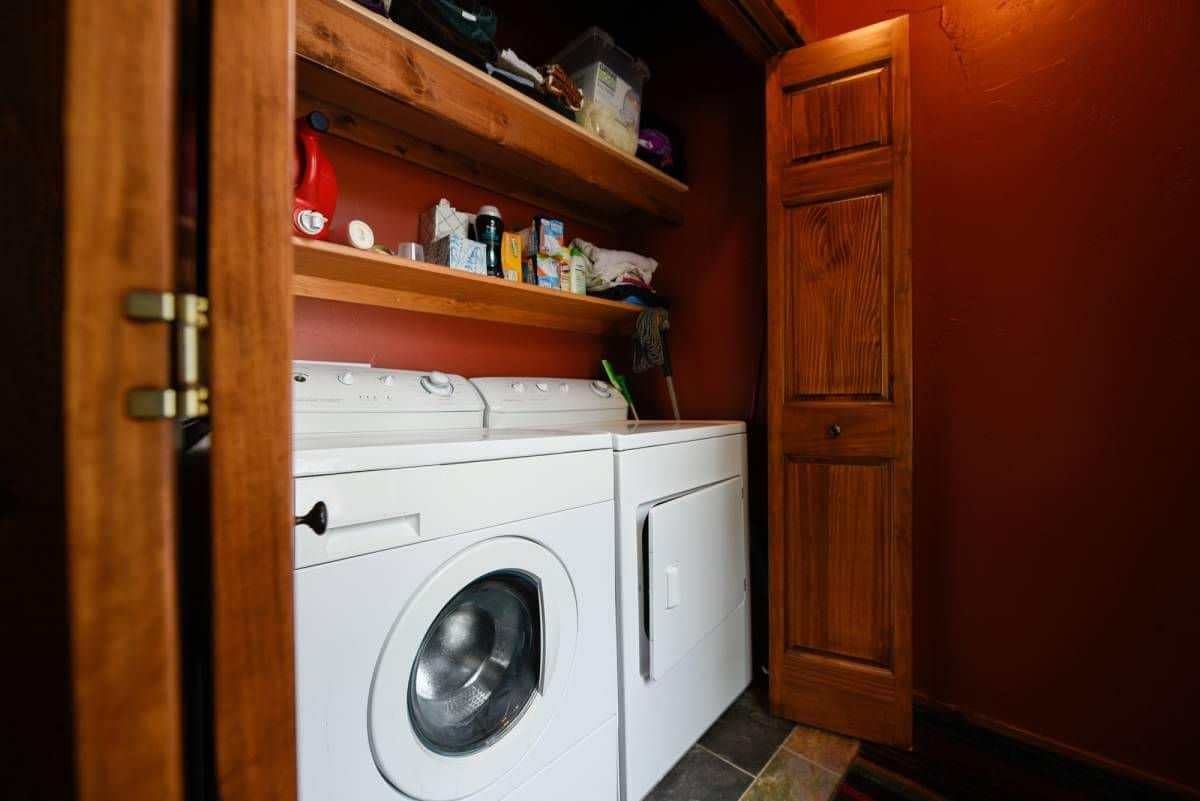 The main floor master bedroom is cozy and large with storage and space for the comfortable bed plus room to move about.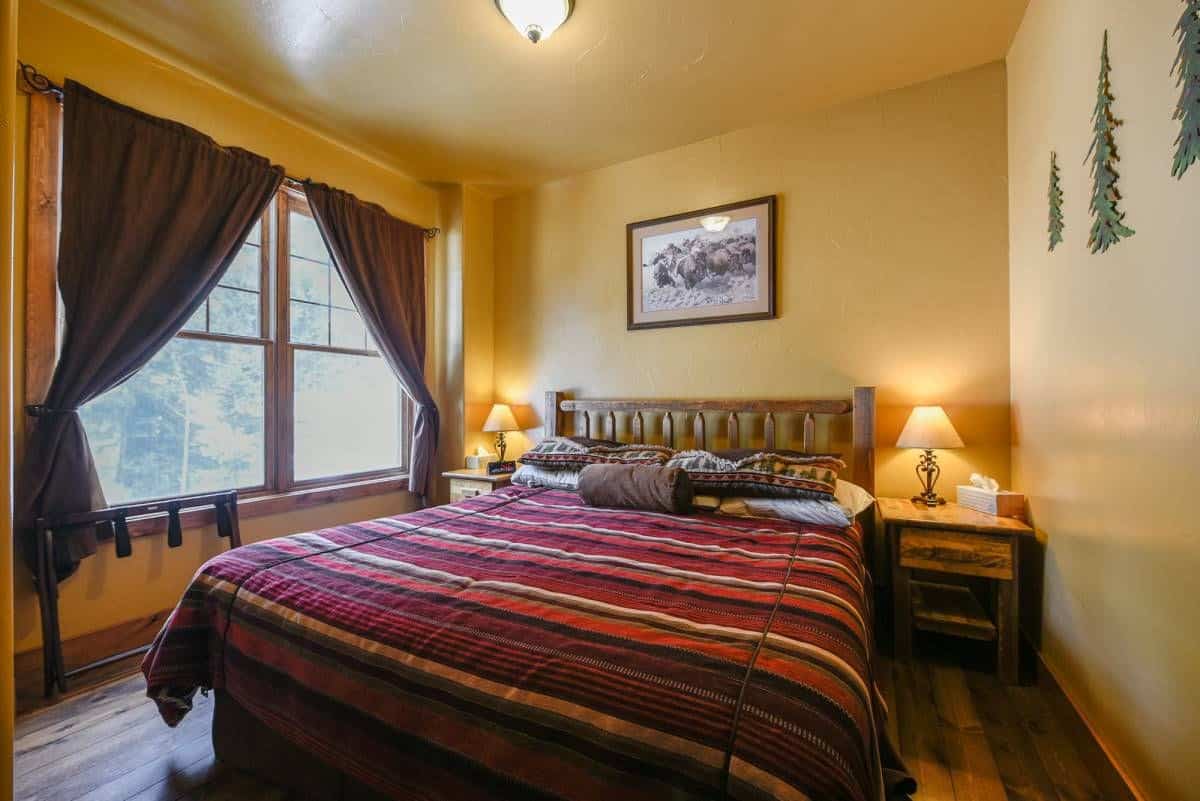 There are two bathrooms, both have a classic sink, shower, and toilet. The larger bathroom has a combination bathtub and shower. While not extra fancy, they are clean and functional for regular use.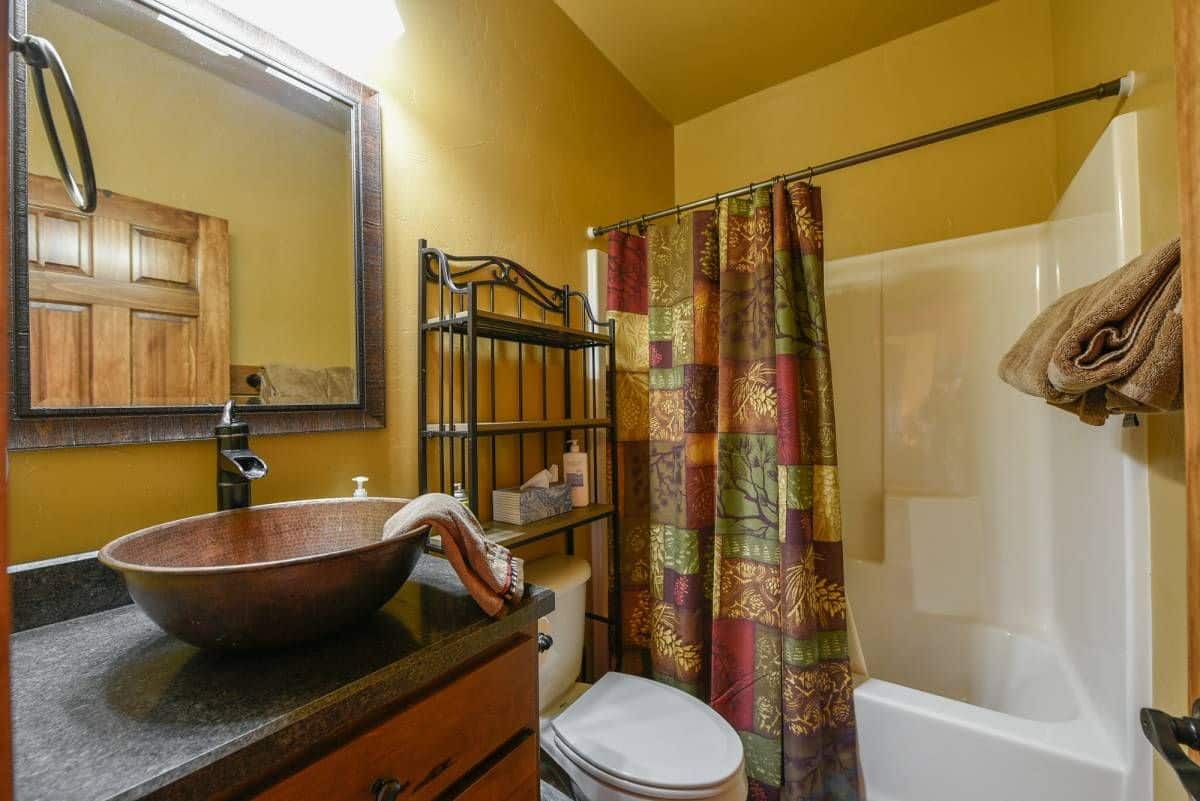 On the lower level are two additional bedrooms. One has a simple queen bed as shown below.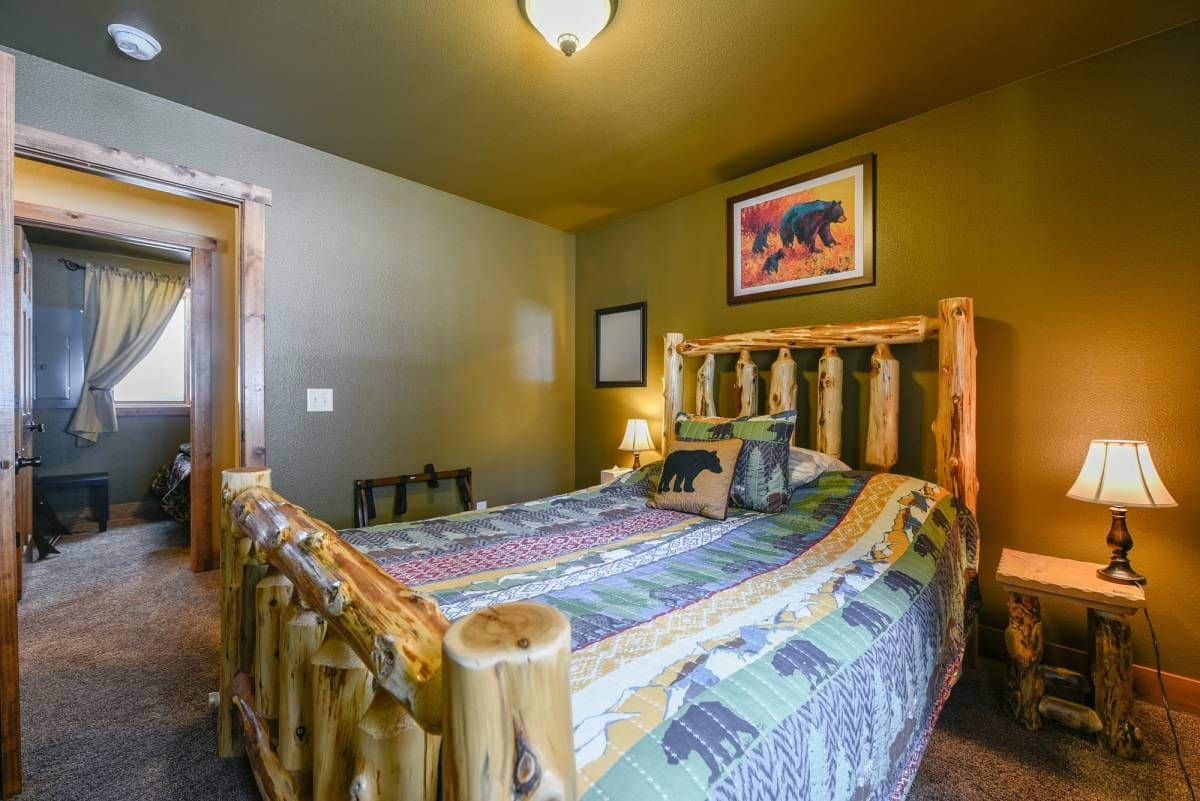 The second bedroom on this level has a queen bed as well as bunk beds built into the corner of the room. As you can see, this is a great home for families to visit, even with smaller children along.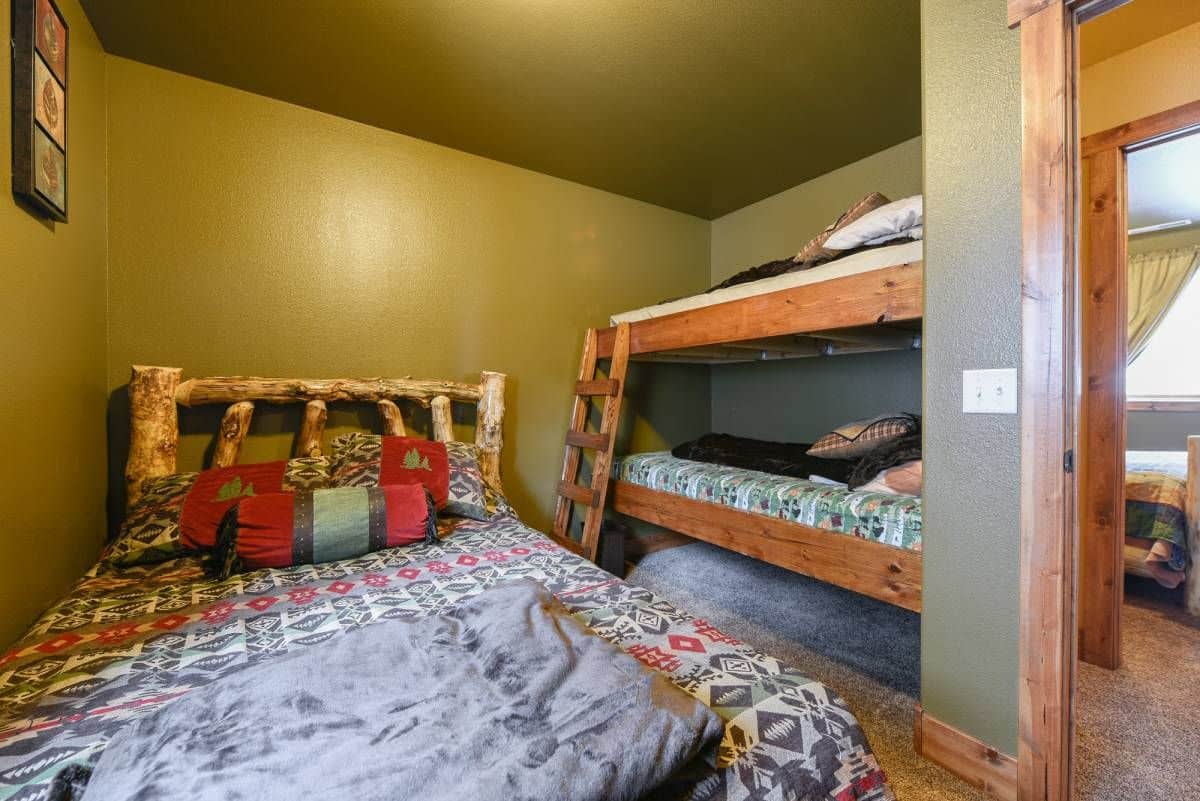 Again, a simple bathroom with a shower only can be found on this level.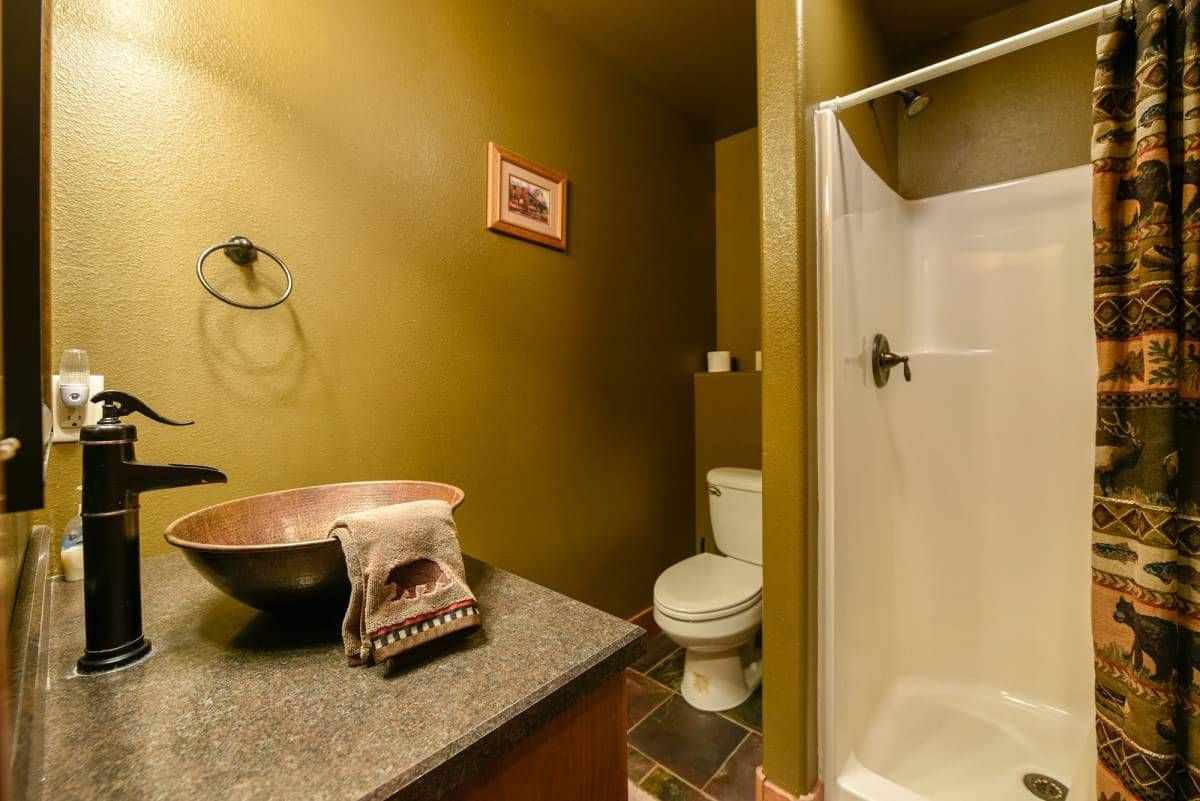 Another bedroom can be found on the top or loft level of the home. This open space easily holds two beds and while not a formal bedroom, still remains a comfortable space with privacy for extra guests.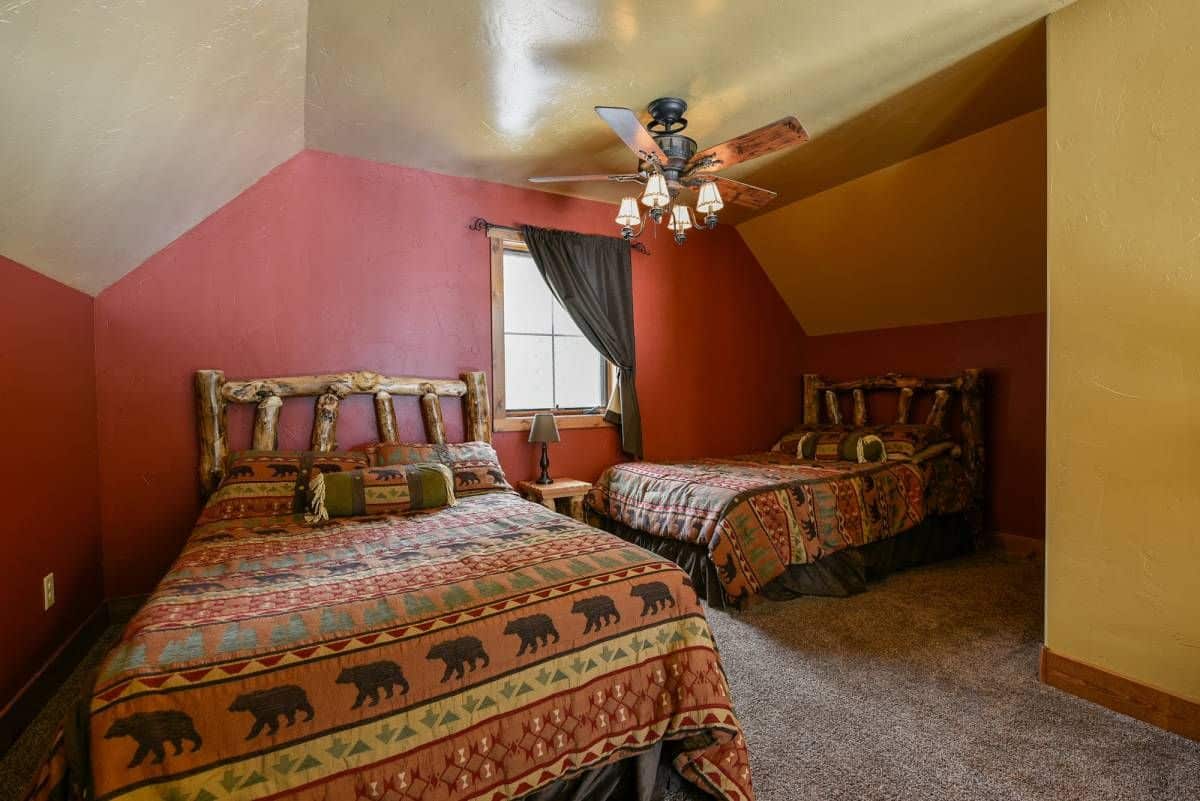 Also on the lower level is the walkout area that leads to the hot tub, but includes a cozy family room. Here you have an additional sofa and television alongside a foosball table and a smaller dining table.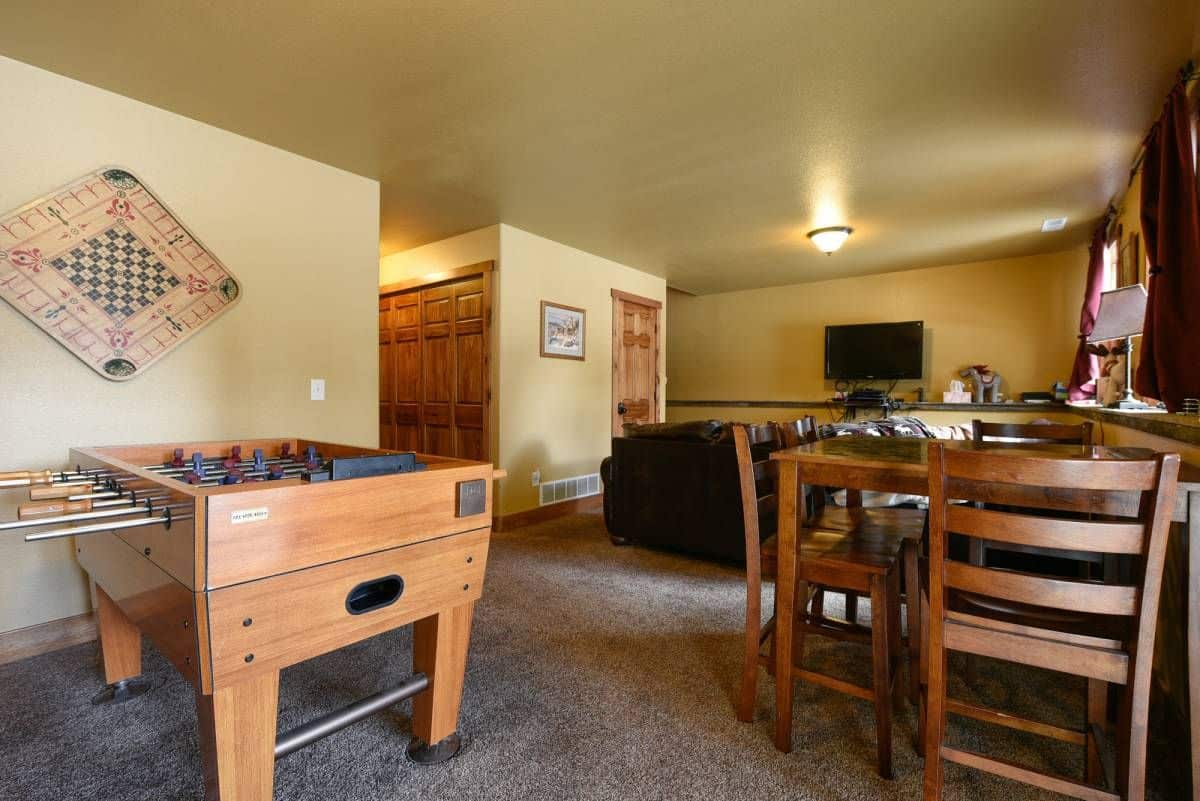 This space is ideal for the kids to come play games or watch movies while leaving the adults upstairs to their own movies.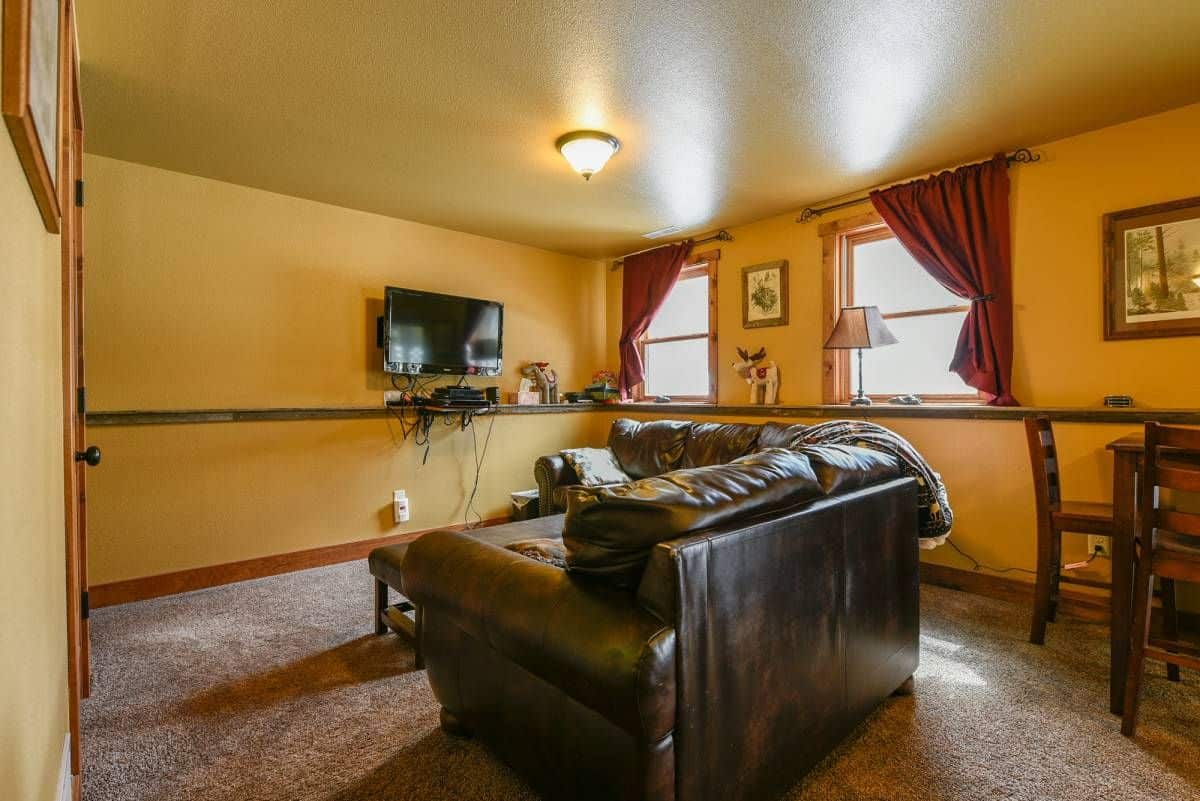 To rent this log home, check out the Black Hills Cabin Rentals website for availability. Make sure that you let them know that Log Cabin Connection recommended them.
More Log Cabin Kits and Tours