I am absolutely in love with the Upper Peninsula of Michigan, and this stunning lakeside home is a great vacation home or rental property for many. Whether you want to make it your permanent residence, or just set it up to rent during peak season, this home is just waiting for a new owner.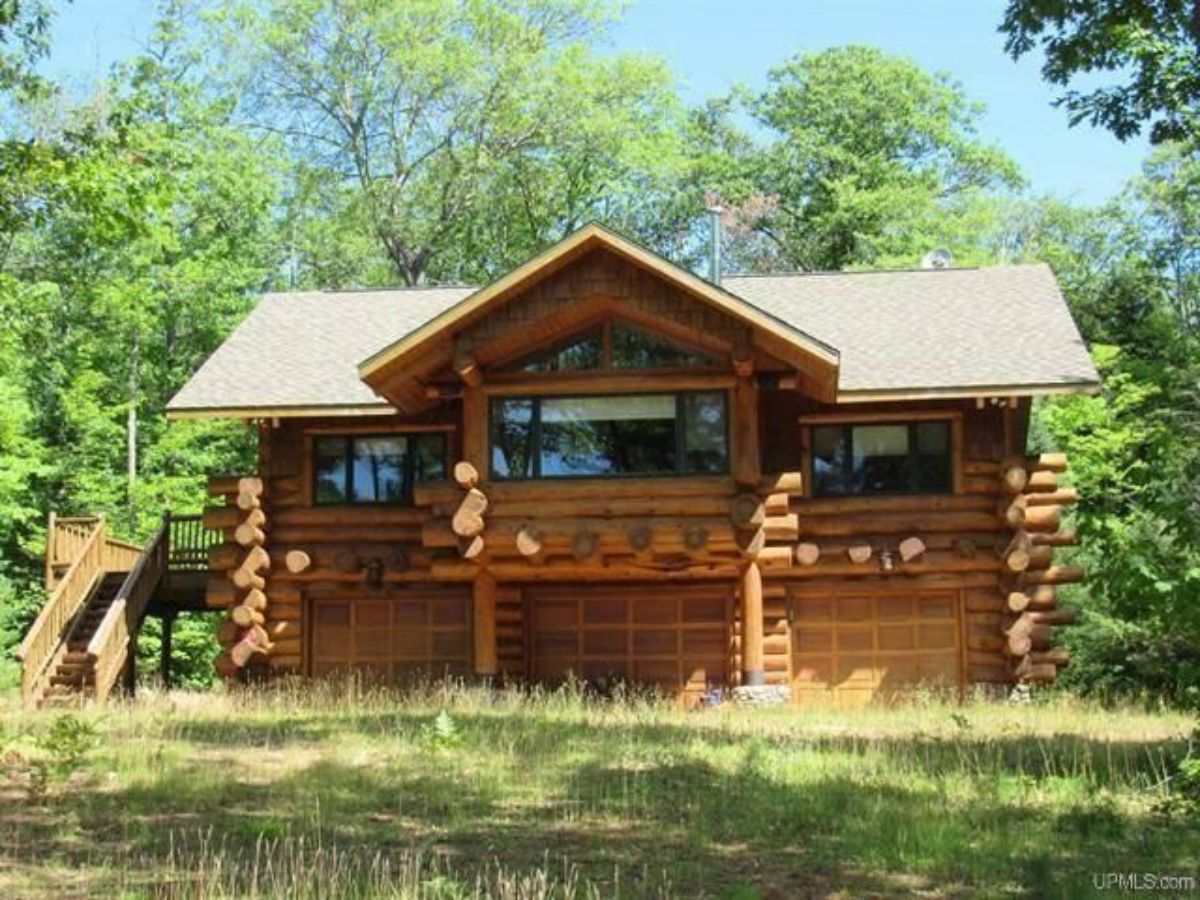 Log Cabin Size
This home listing is for not just the cabin, but a large piece of property. While the price tag is well out of reach for many, the undeveloped property is a gold mine that could be developed into a perfect destination, campground, or retreat center.
667.42 acres
3 bedrooms
1 bathroom
Price: $3,100,000
Located in Marquette County, Michigan on the Upper Peninsula
Log Cabin Features
Large gated property including two private lakes and shoreline on a third lake.
The rustic location is ideal for hunting and fishing.
cabin with a full kitchen, full bathroom, dining area, 3 bedrooms, 1 bathroom, and a large lofted space.
Fireplace as well as wood burning stove.
Basement garage large enough to store vehicles, snowmobiles, bikes, and other lake equipment.
The property already has good cell service despite the rustic location.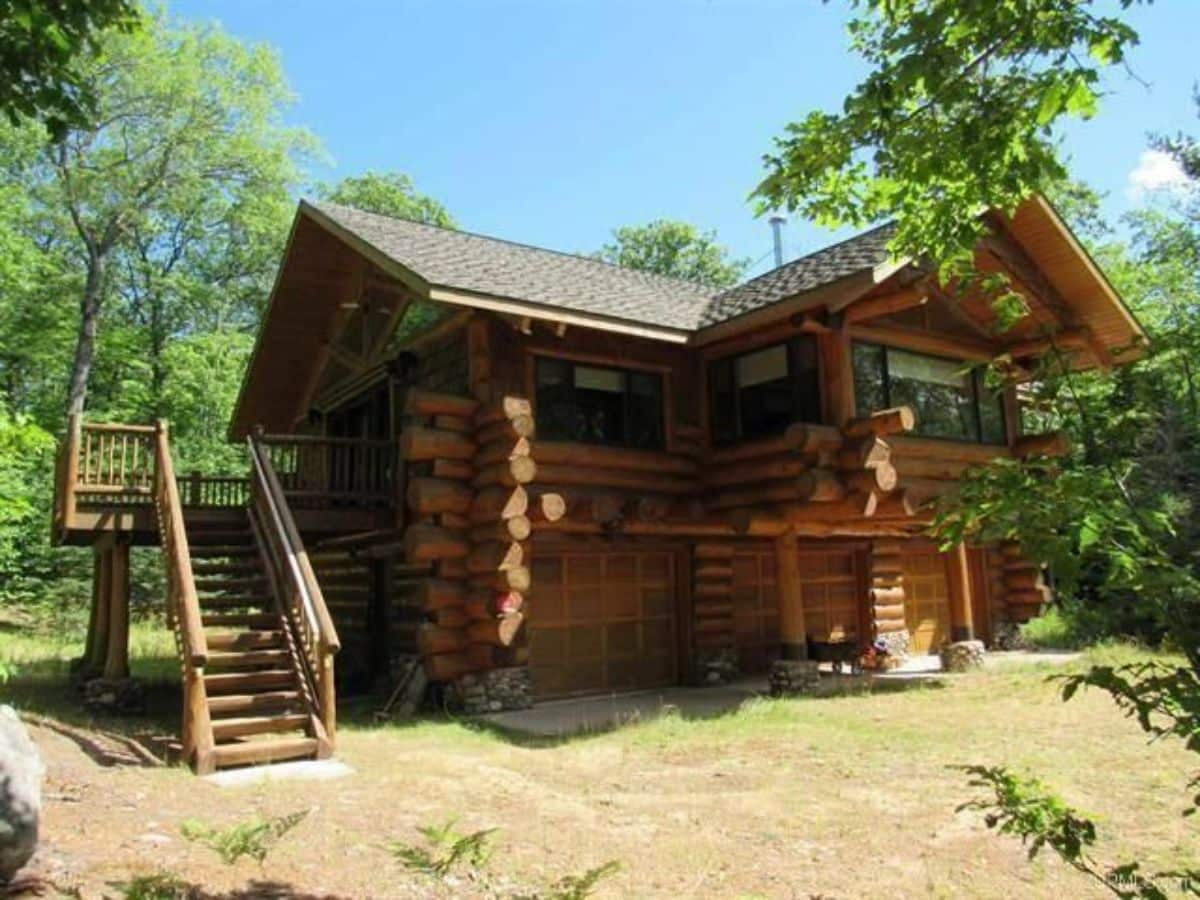 You can easily see the lakeshore from the property, but it is a stunning view from the deck on the side of the home. Just a few steps away, you have water for swimming, fishing, boating, and relaxing.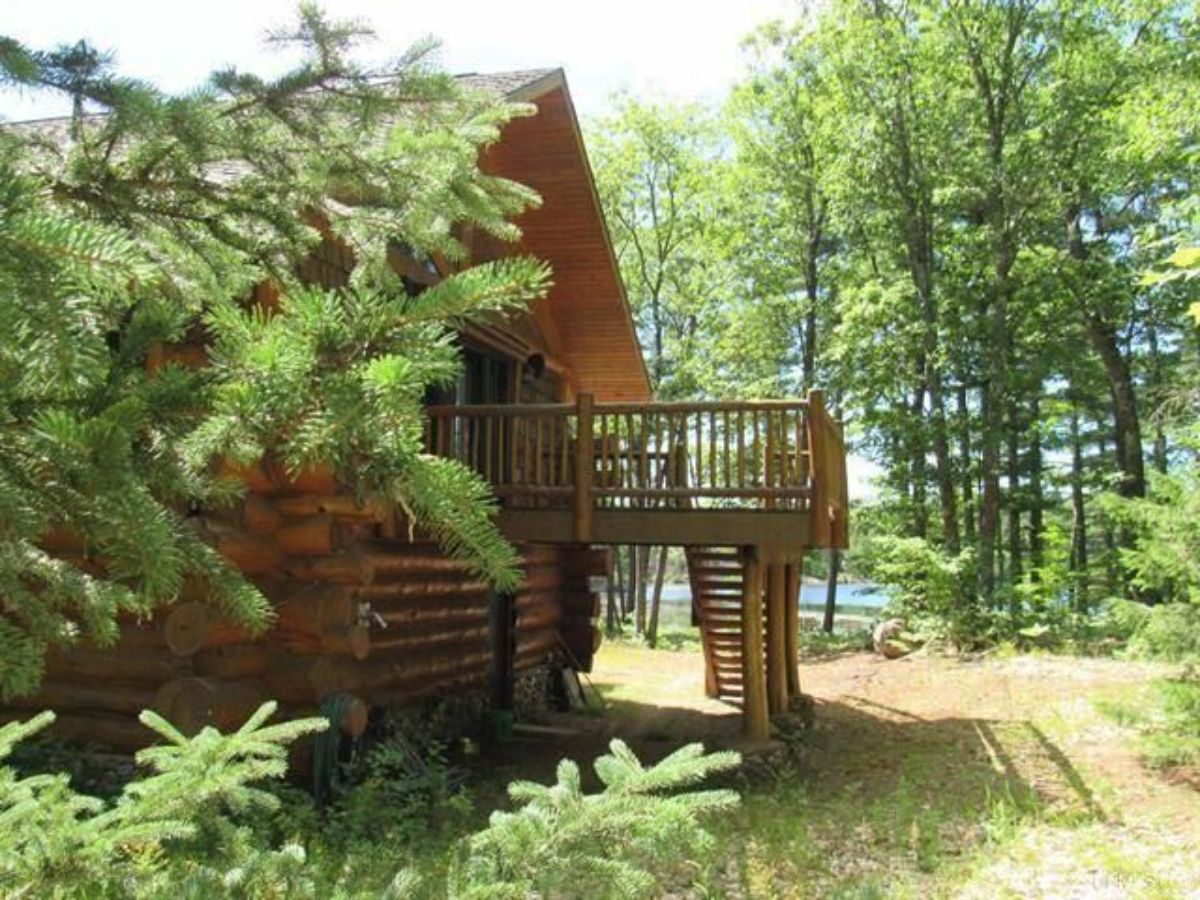 The quality build of this home is another appealing part of the property. Classic d-link cabin styling with cedar shake siding in places really adds to the appeal of the home. You know you are buying quality.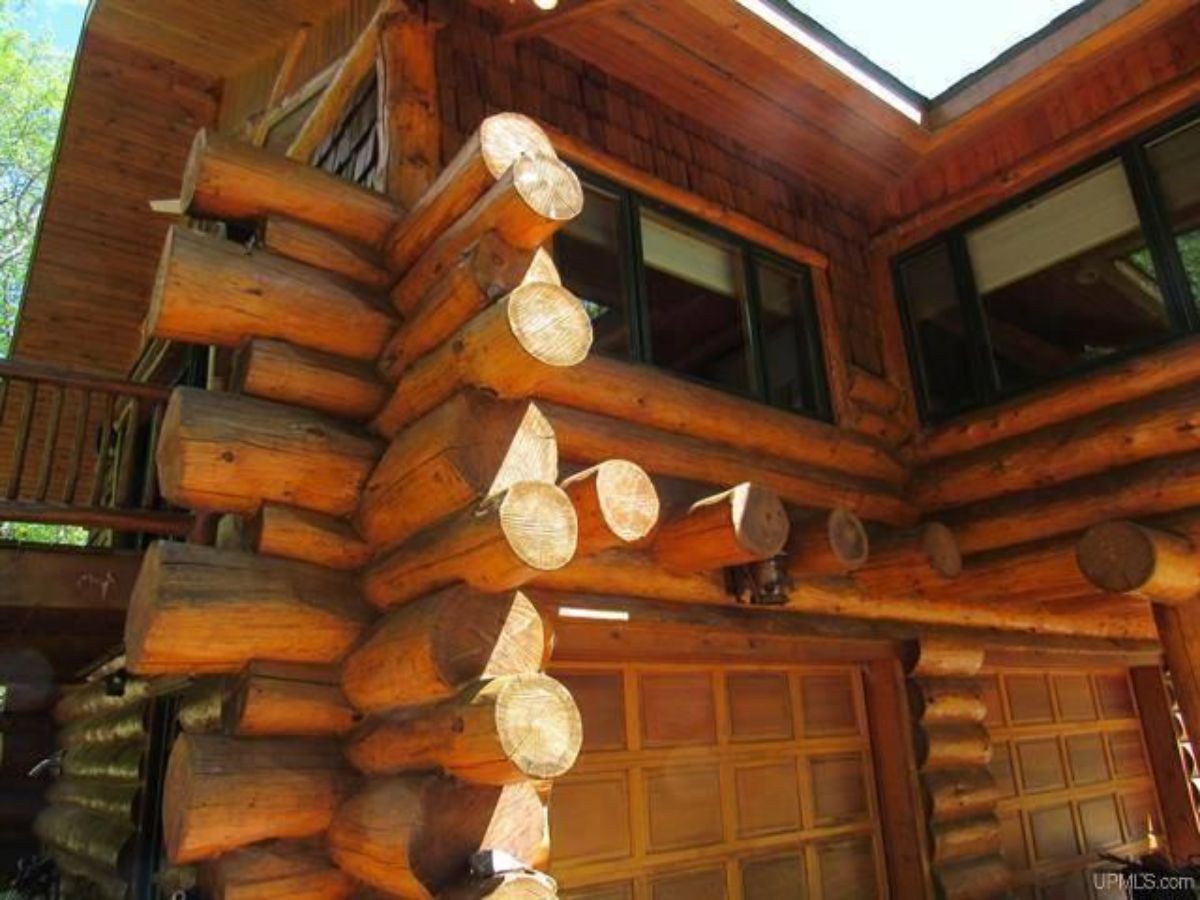 Just look at that view! I can imagine cozy afternoons reading a book on the deck with a view like that one just a few feet away.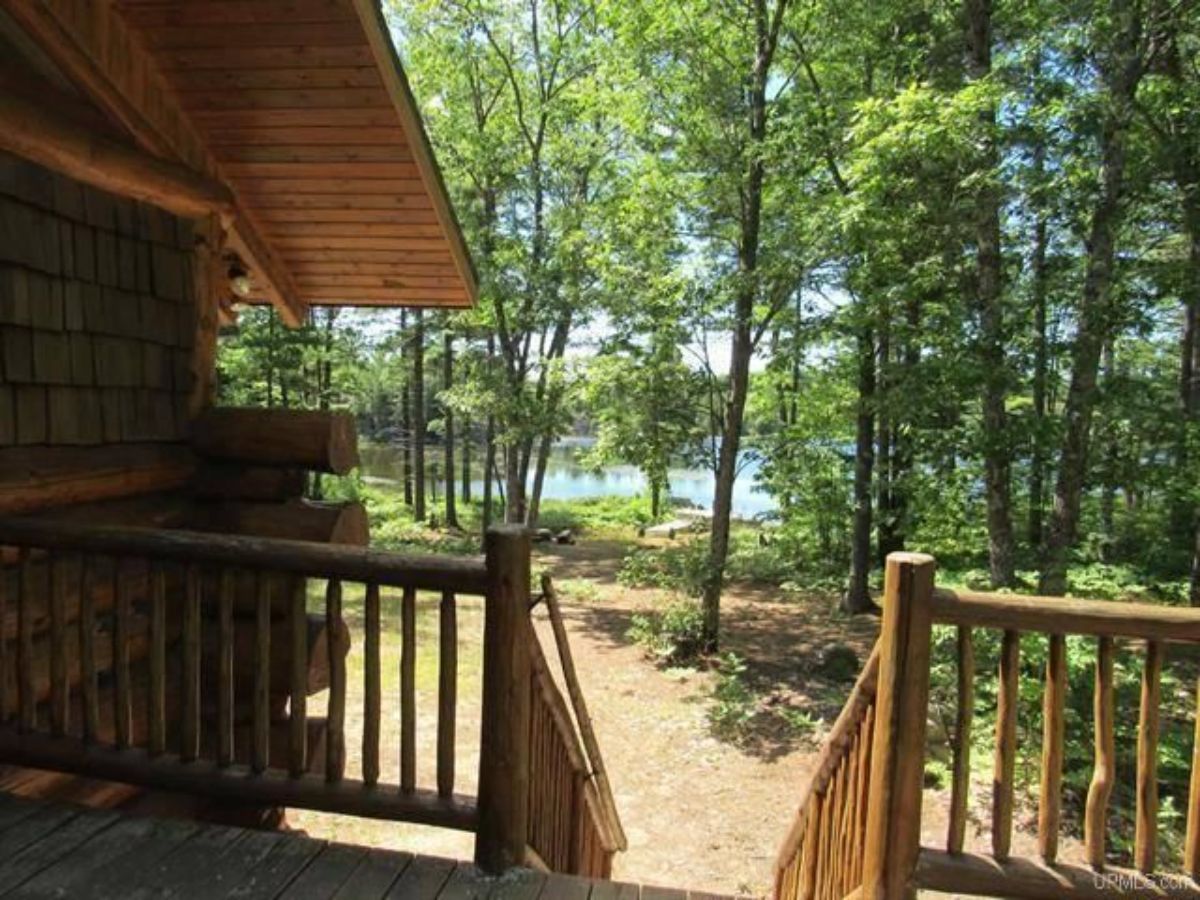 Double doors open up and give extra sunlight to the interior of the cabin right alongside the trapezoid windows above. This is a lovely space that is inviting and ideal for relaxing weekends away from the world.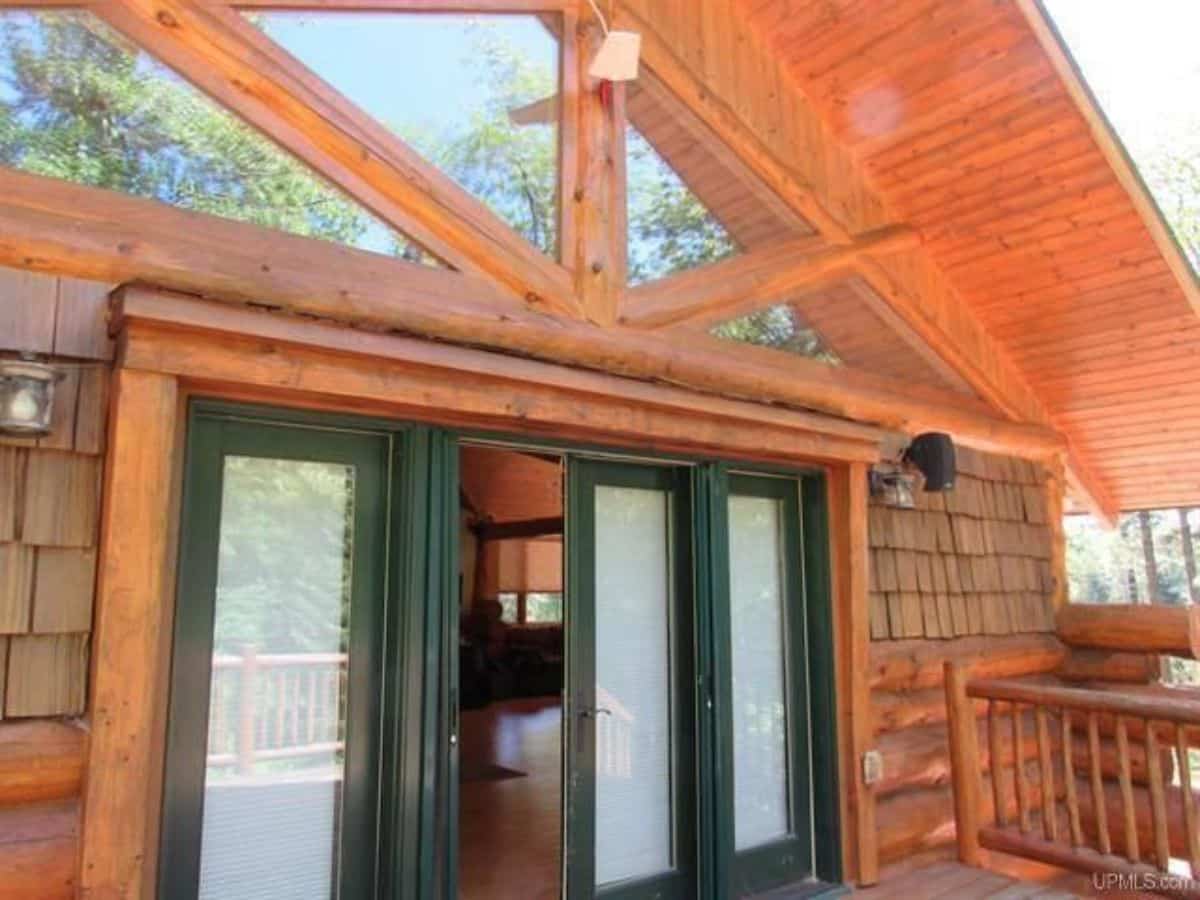 Inside the cabin, you have a few unique spaces on the main floor. An open living room is right inside with the kitchen tucked into the corner just by the doors. Everything is open to the rest of the home making it ideal for having friends and family over for a meal.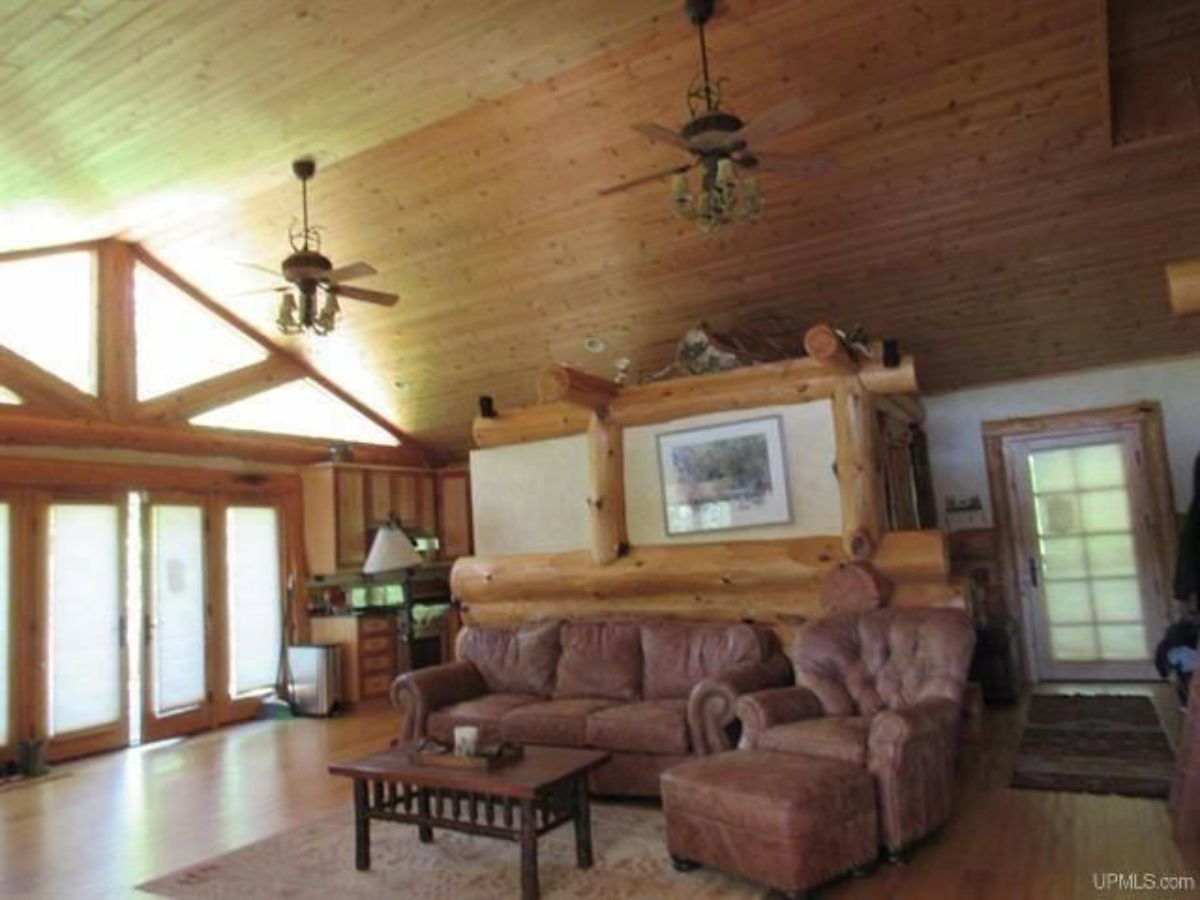 The lofted space gives you plenty of beautiful views down into the home, and a unique look above the main floor bathroom with storage on top as shown below.
In the other corner of the main floor of the home, you have a corner sectional with windows overlooking the property. This would be a more casual look and place for relaxing or even popping in a movie to watch with the family.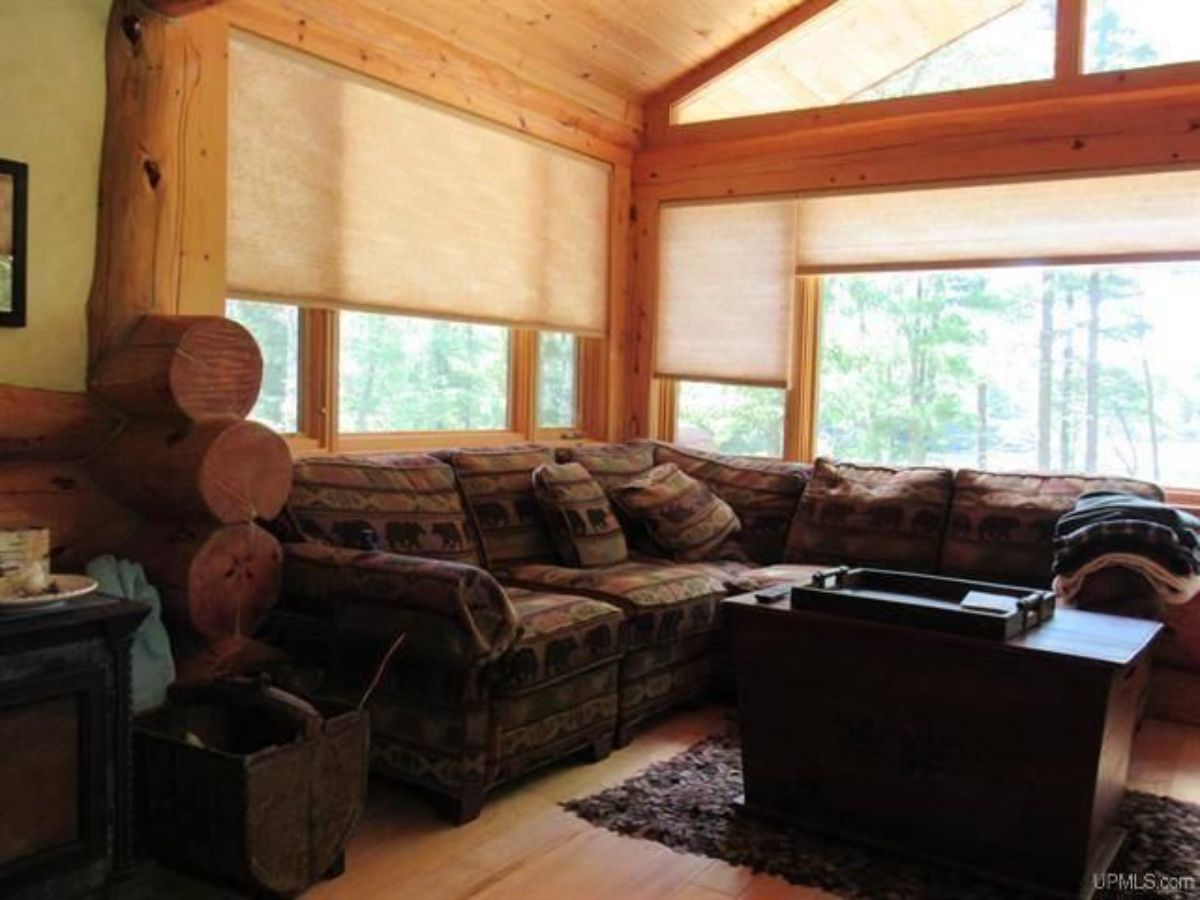 I also love the amount of storage this home has throughout. You are going to be comfortable here no matter what!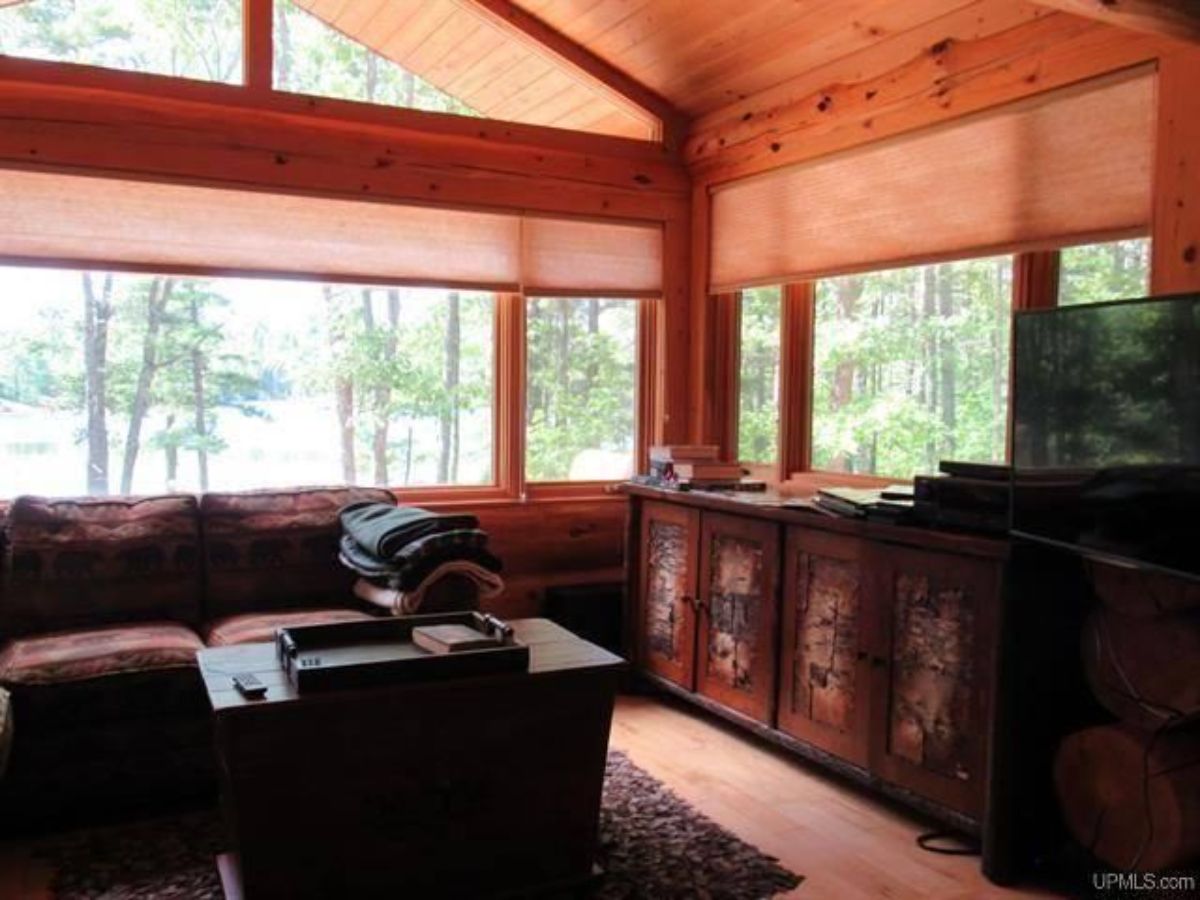 A wood-burning stove near this family room is ideal for keeping things nice and warm on cold days. I love this classic-style stove, and how it's ideal no matter how cold it gets in the region.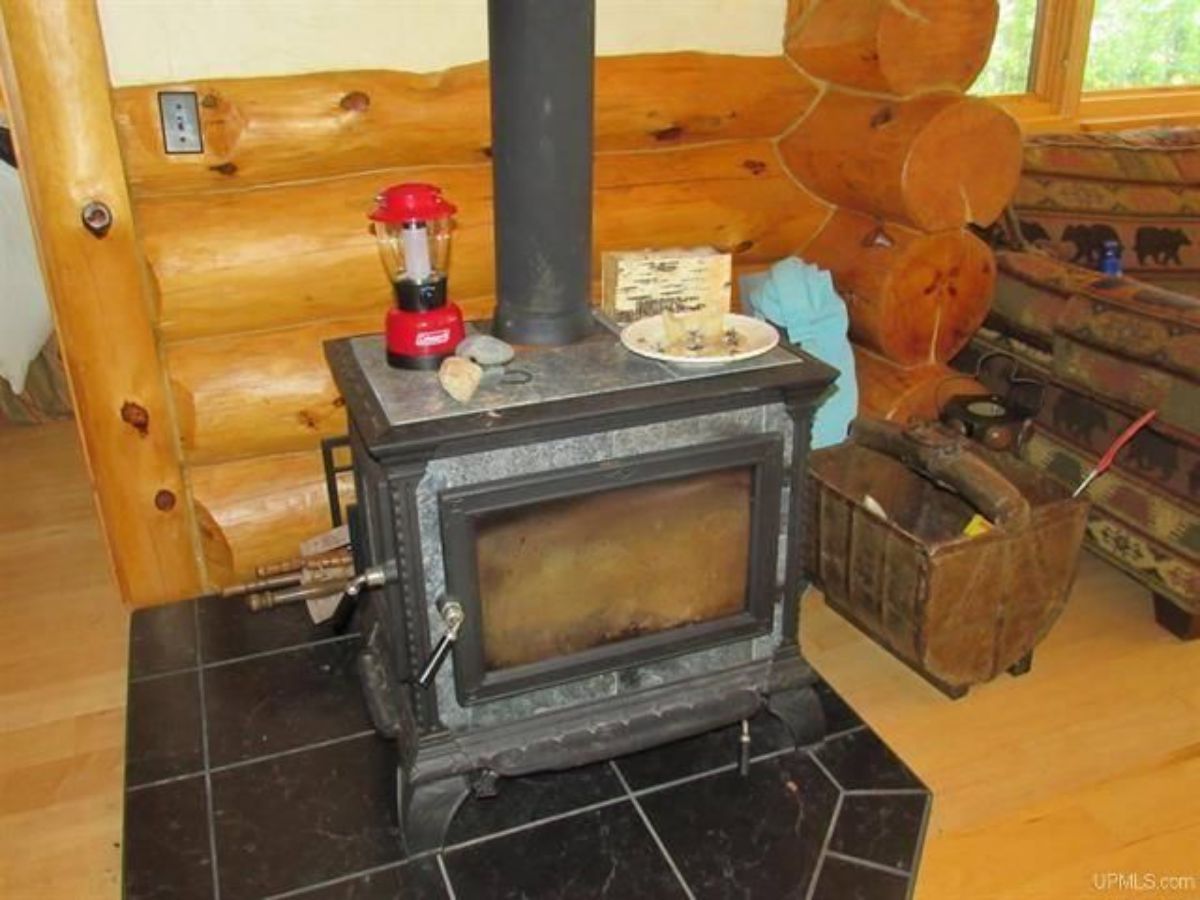 The corner kitchen is smaller than some, but it's perfect for daily use. You have all of the appliances you need, including a dishwasher, and the custom cabinets bring that rustic look to life that you've wanted in a cabin.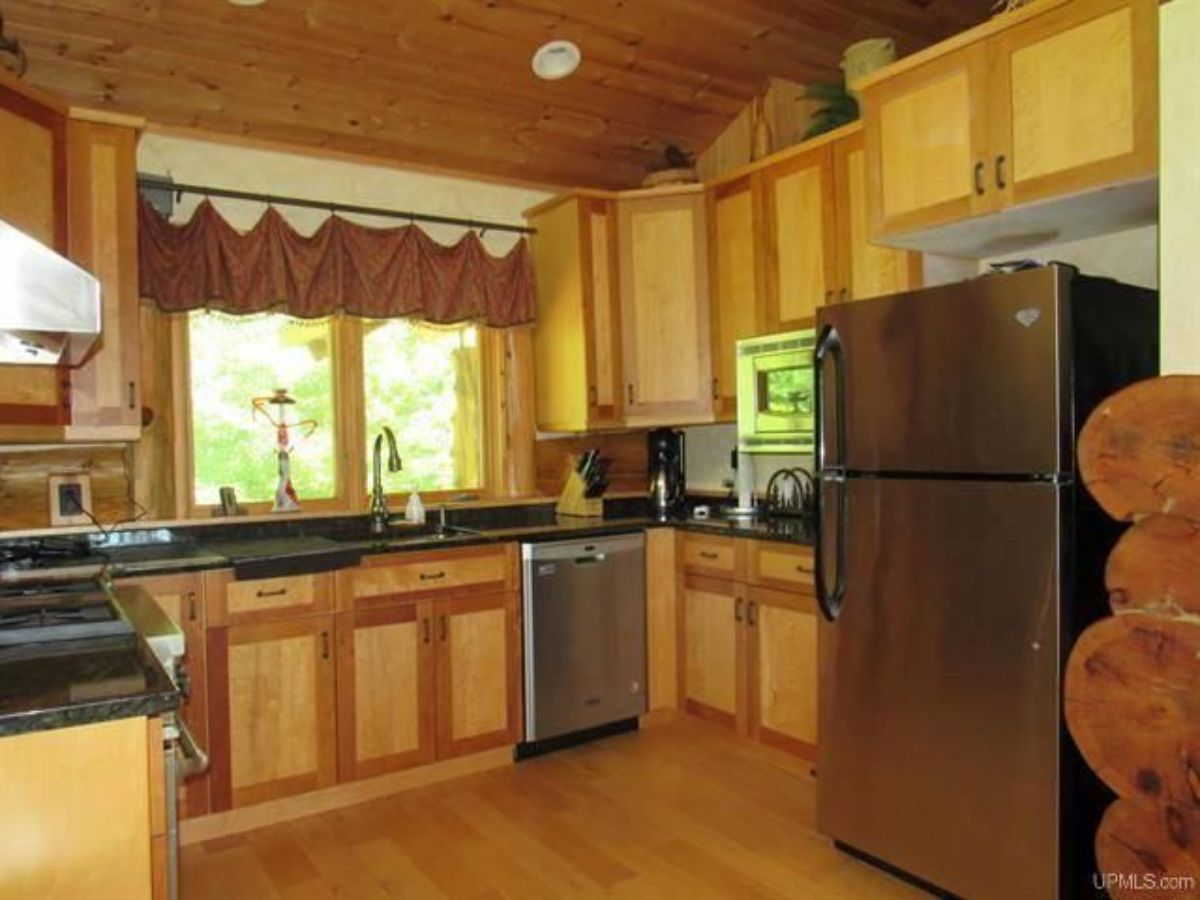 There is even an open space across from the kitchen for a dining table. You could set up this with a picnic-style table or keep something more homestyle such as shown.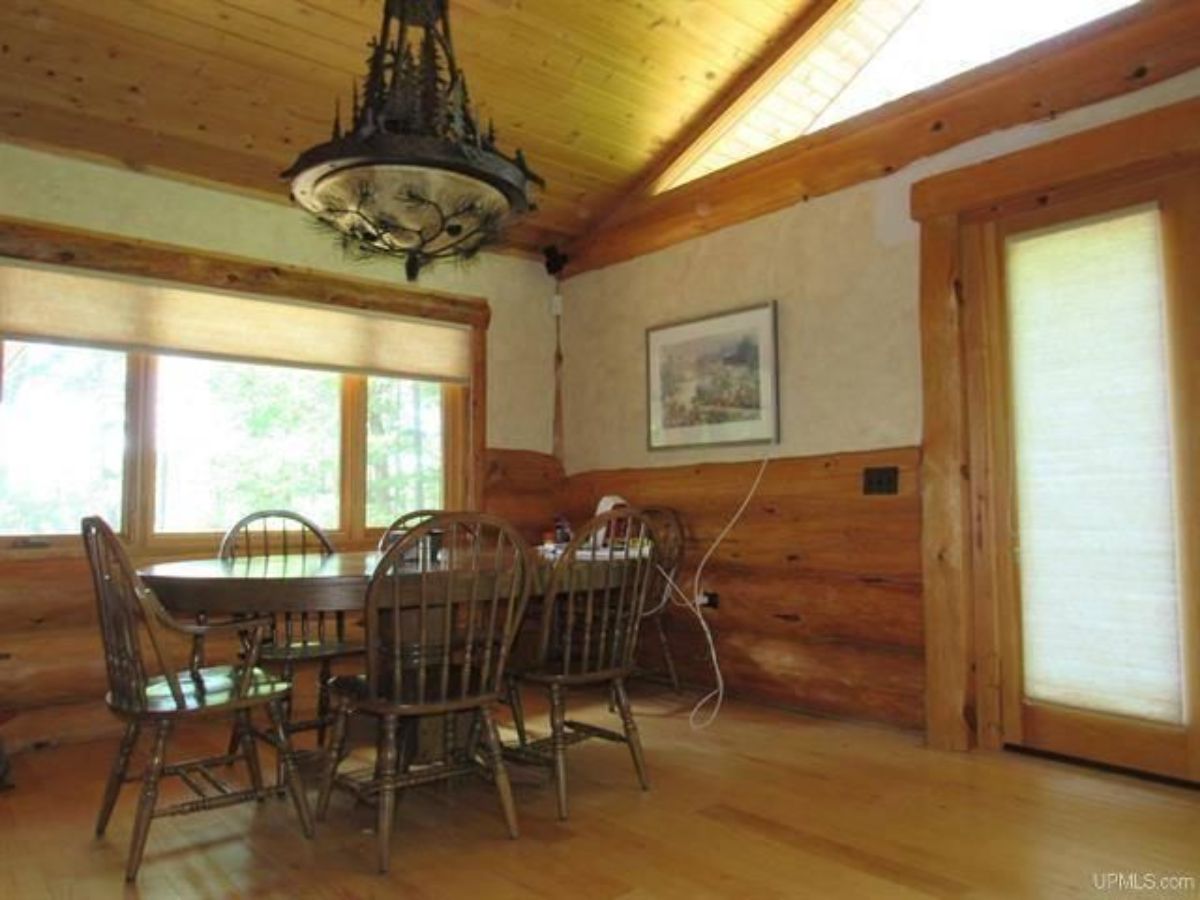 A loft above the living spaces includes another nook of storage or a sleep space depending upon your preferences and needs.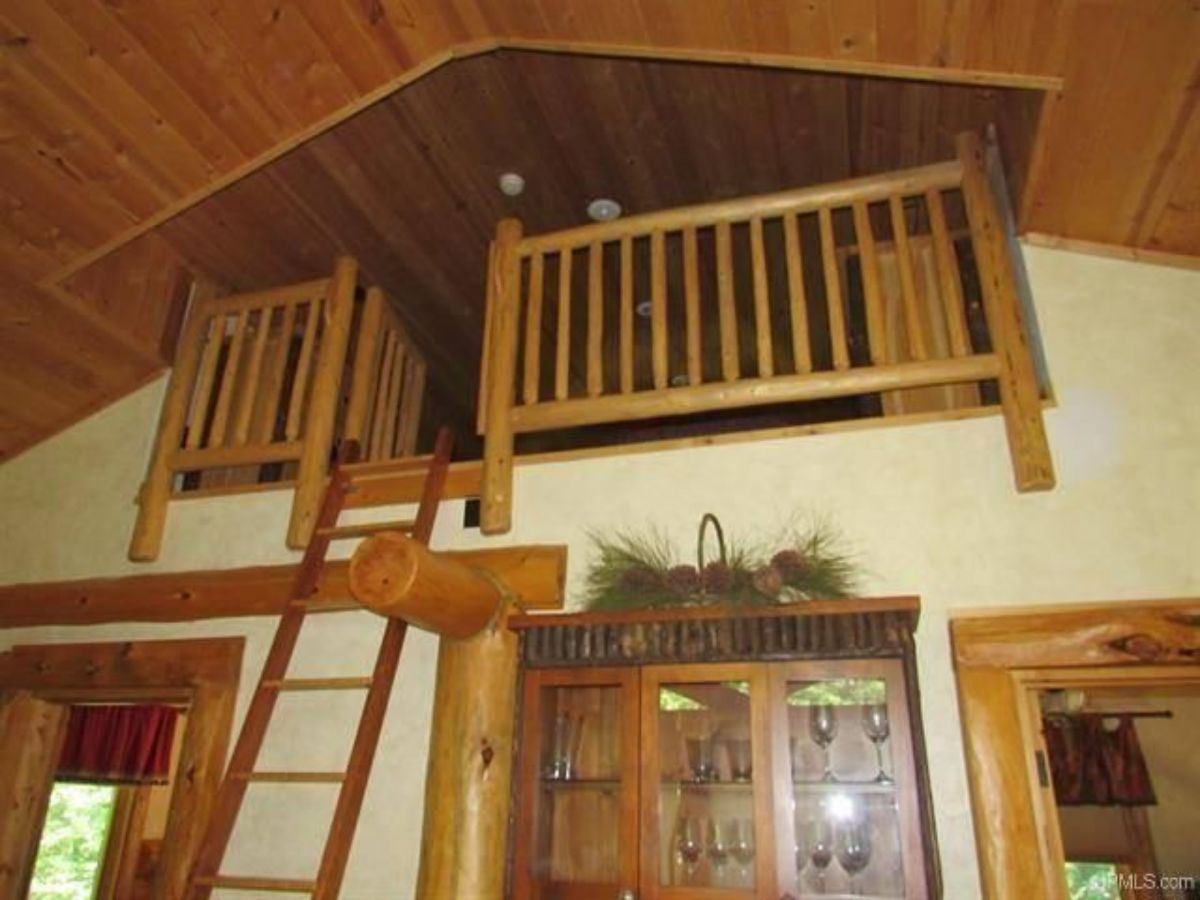 The master bedroom has plenty of room for a comfortable bed, storage, chest of drawers, and of course, the rustic round log wainscotting really adds to the warmth of the room.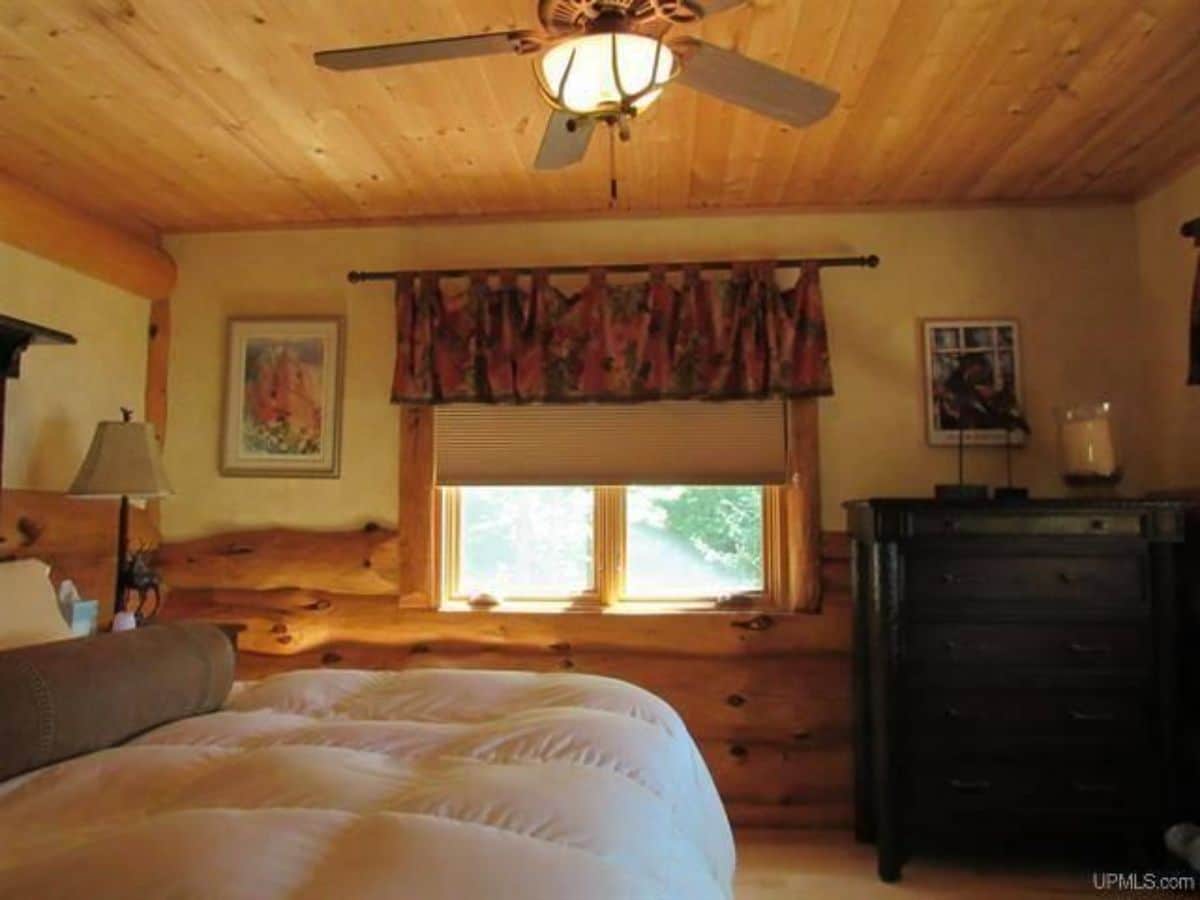 You will definitely feel comfortable and relaxed in this space. You don't have to feel cramped, but it also doesn't have a ton of wasted space. It's truly an ideal home for a family or a vacation retreat.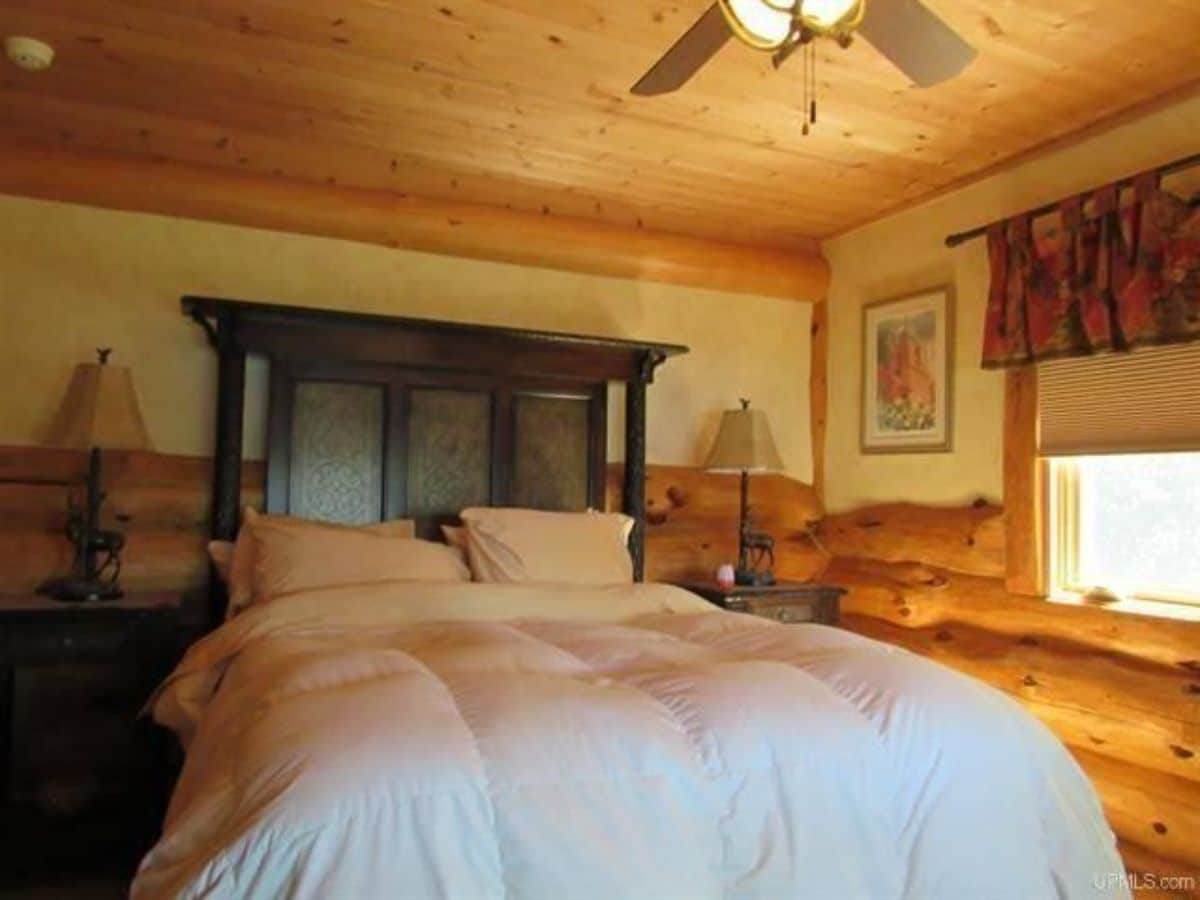 An additional bedroom is shown with twin beds as a kid's room, but it could hold up to a king-sized bed with ease. I love the windows on both sides as well as the ceiling fan here.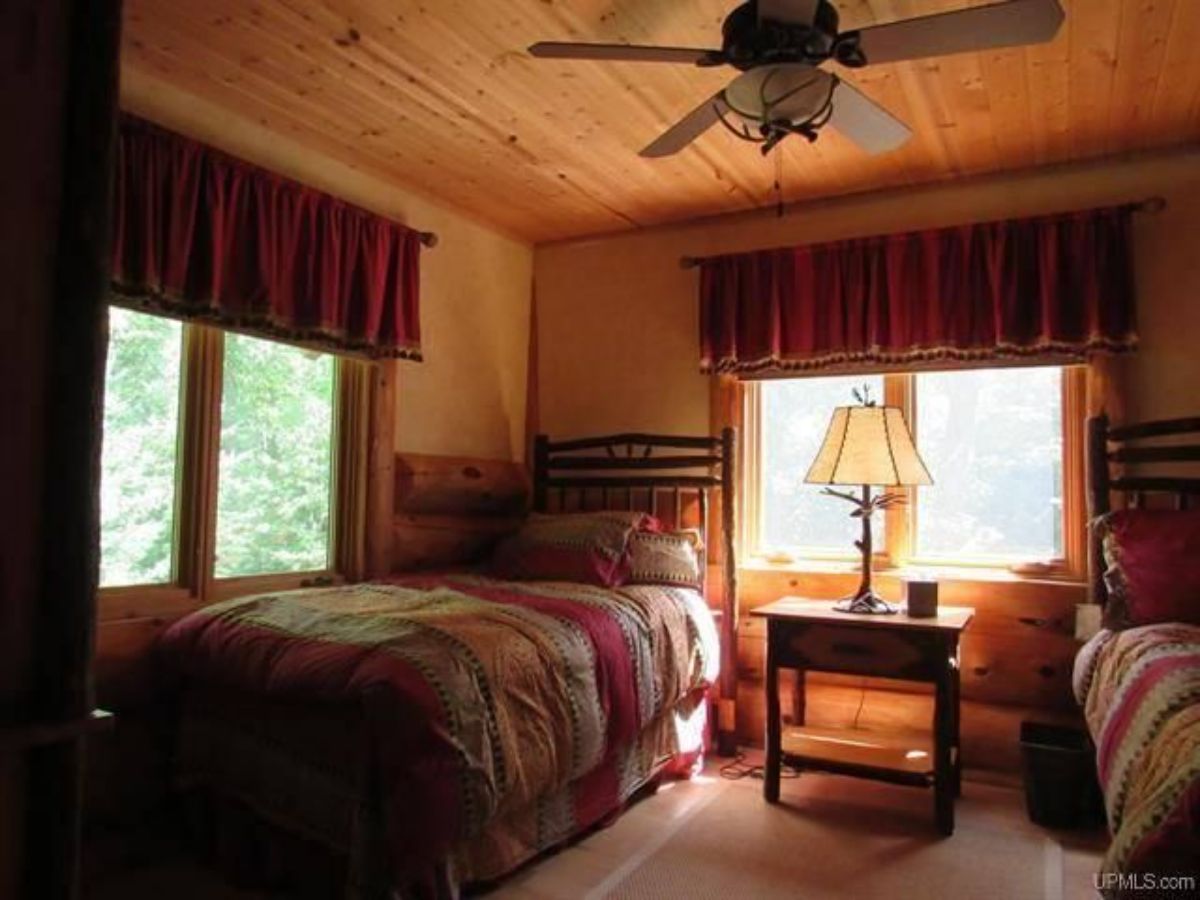 The bathroom is simple and comfortable with a pedestal sink, toilet, and rustic-styled clawfoot bathtub.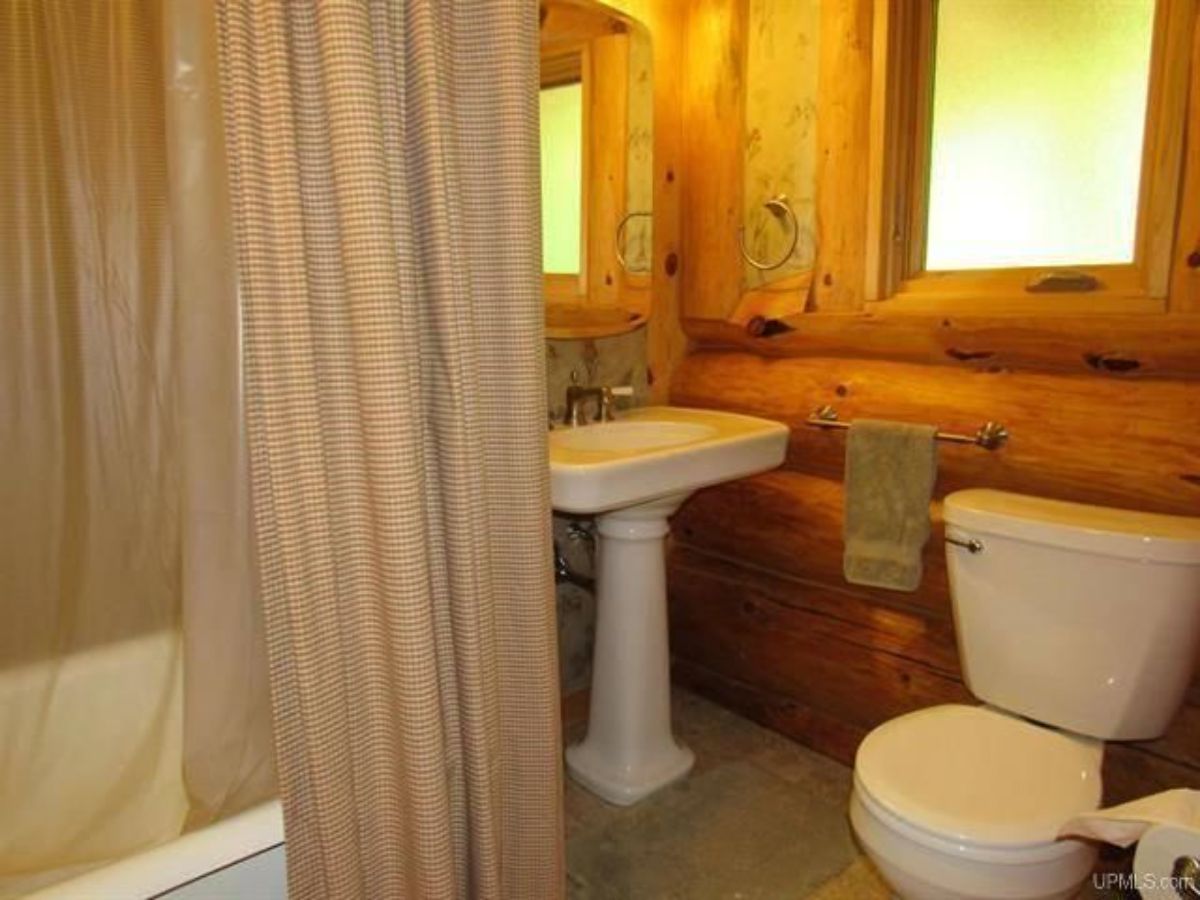 This bathtub is outfitted with a shower for convenience but is definitely the comfortable soaking bathtub you want to relax in after a long day out hiking.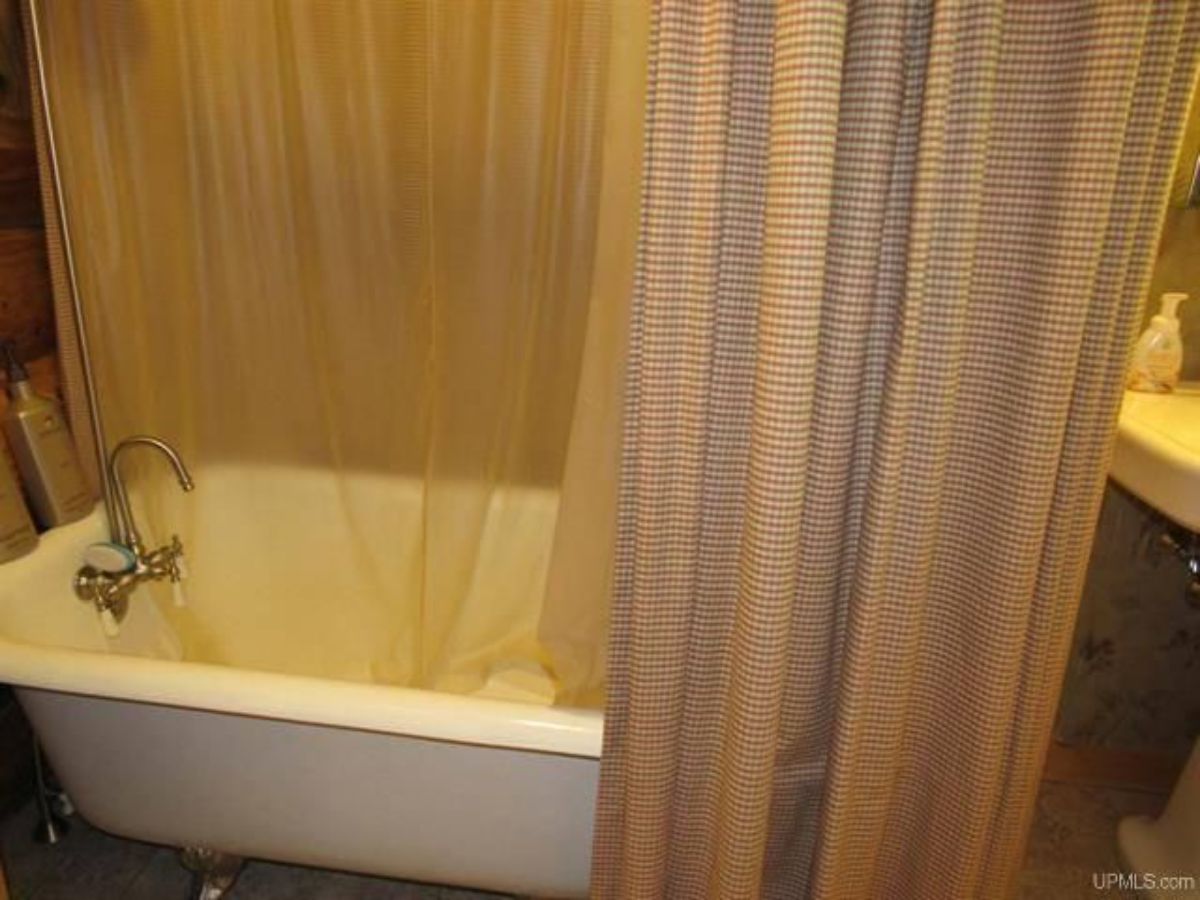 If you are interested in seeing this home or considering a purchase, you can find the full listing on Land and Farm website. This is a wonderful investment property and also a great example of a quality modern log cabin build.
More Log Cabin Plans and Information