The Sunapee by Coventry Log Homes is another beautiful home that is ideal for families or those looking for a magical retreat. Nestled between trees, this stunning home is a sprawling paradise of comfort built for your rest and relaxation.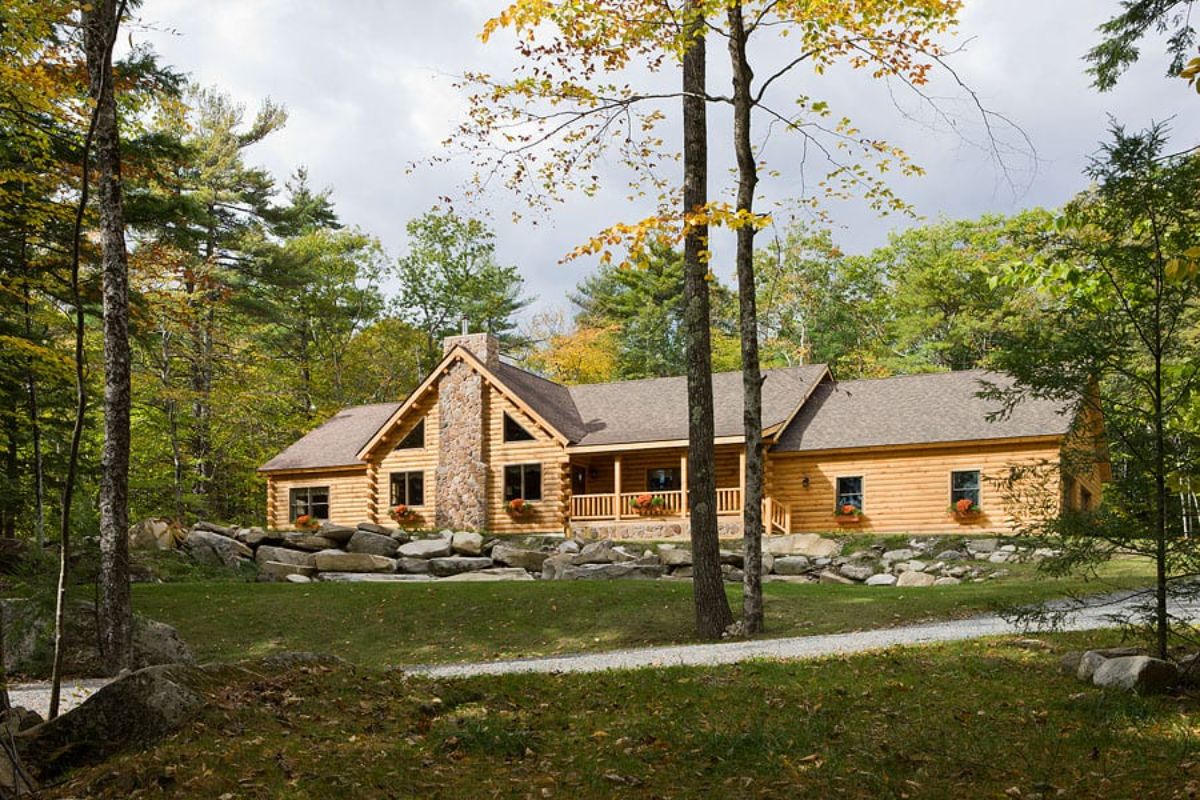 From the moment you step up to the front door of this cabin, you know you are in for a treat. A simple covered porch by the door is all you need to enter, with more expanded spaces all around for enjoying the outdoors.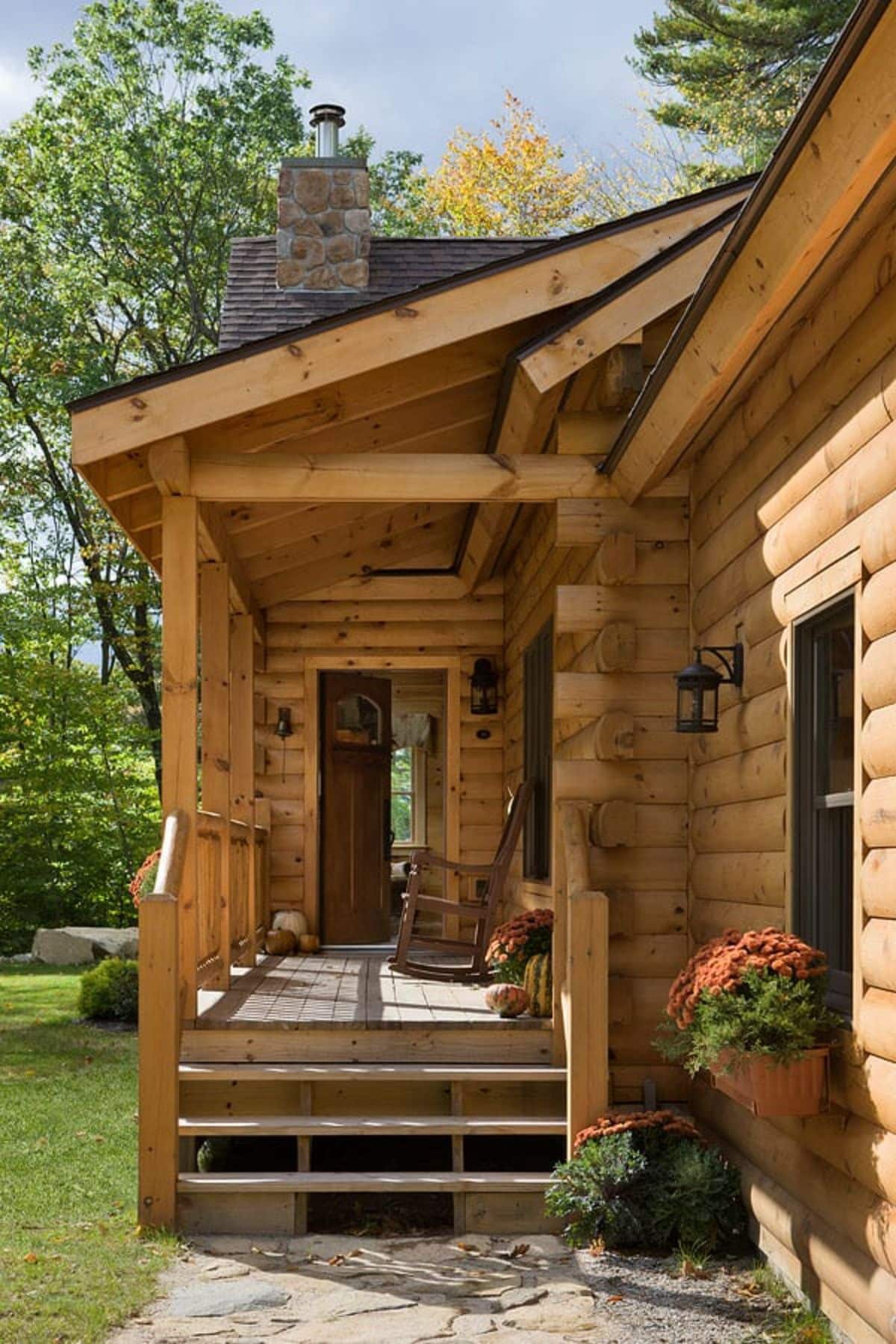 The door opens up right into the main home with the fireplace just a few feet inside the door. An open floor plan makes this ideal for families and entertaining, but don't worry, there is plenty of space for you to hide away to relax. I love the windows right by the door here and a simple bench for removing your shoes when you enter.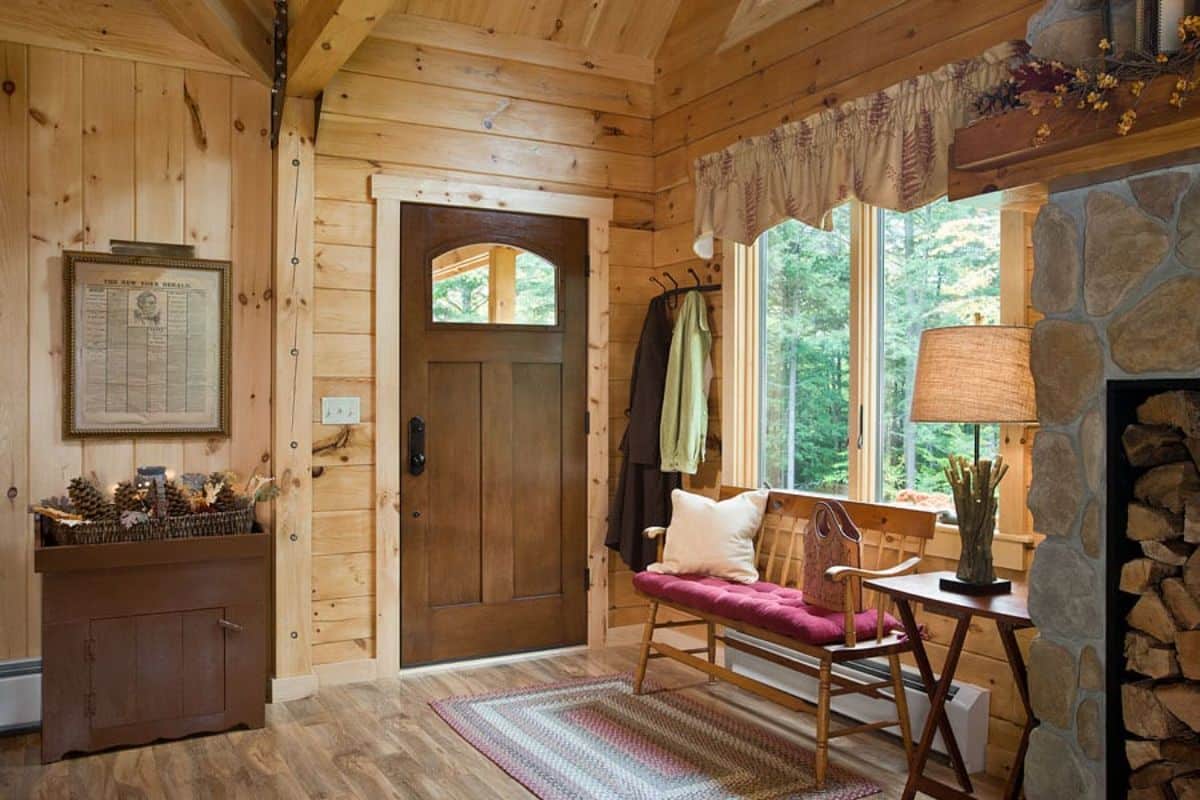 In the main living space, you have a cozy living room area with plenty of space for sofas and chairs to relax and spend time together as a family in front of the fire. On the far right, you can see some curio cabinets and shelving that give you more room for your books and games all within easy reach.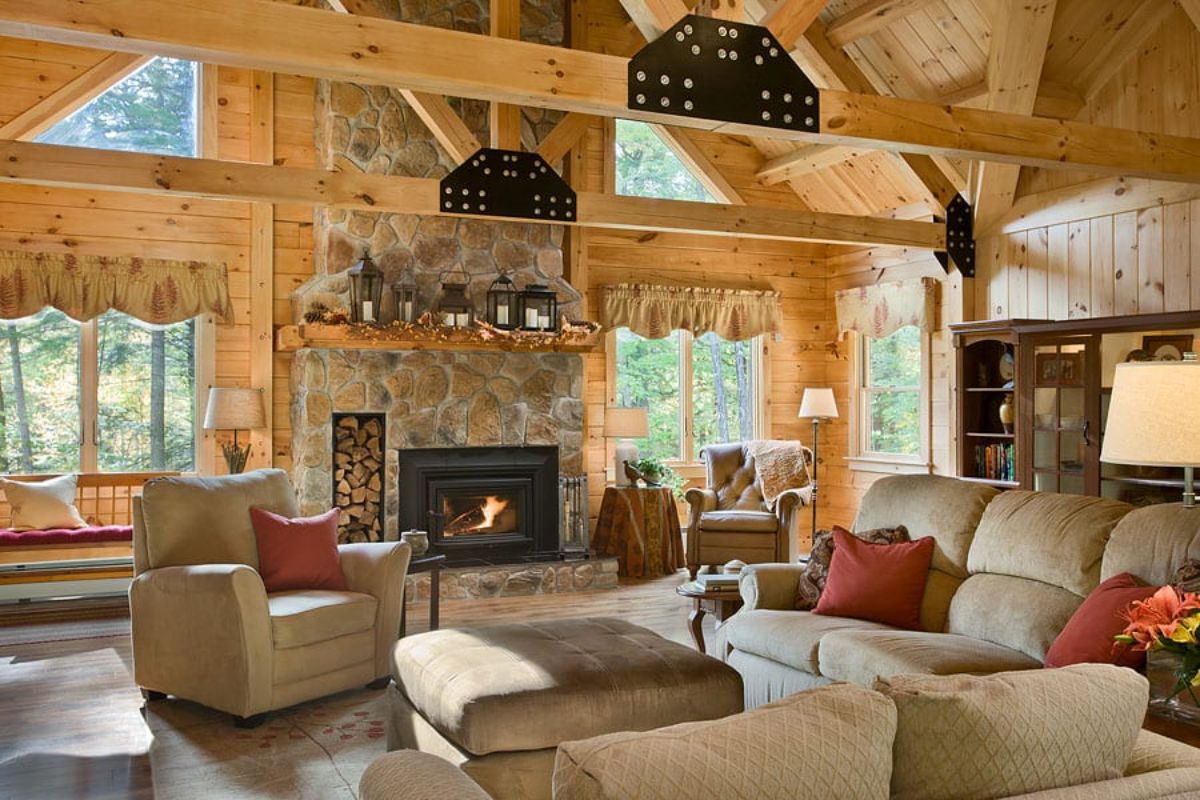 On the back of the home are promised porches. While the front entrance is small, you can go right out those sliding doors off the kitchen and onto a nice open deck that is ideal for relaxing outside or grilling up a tasty meal with your family.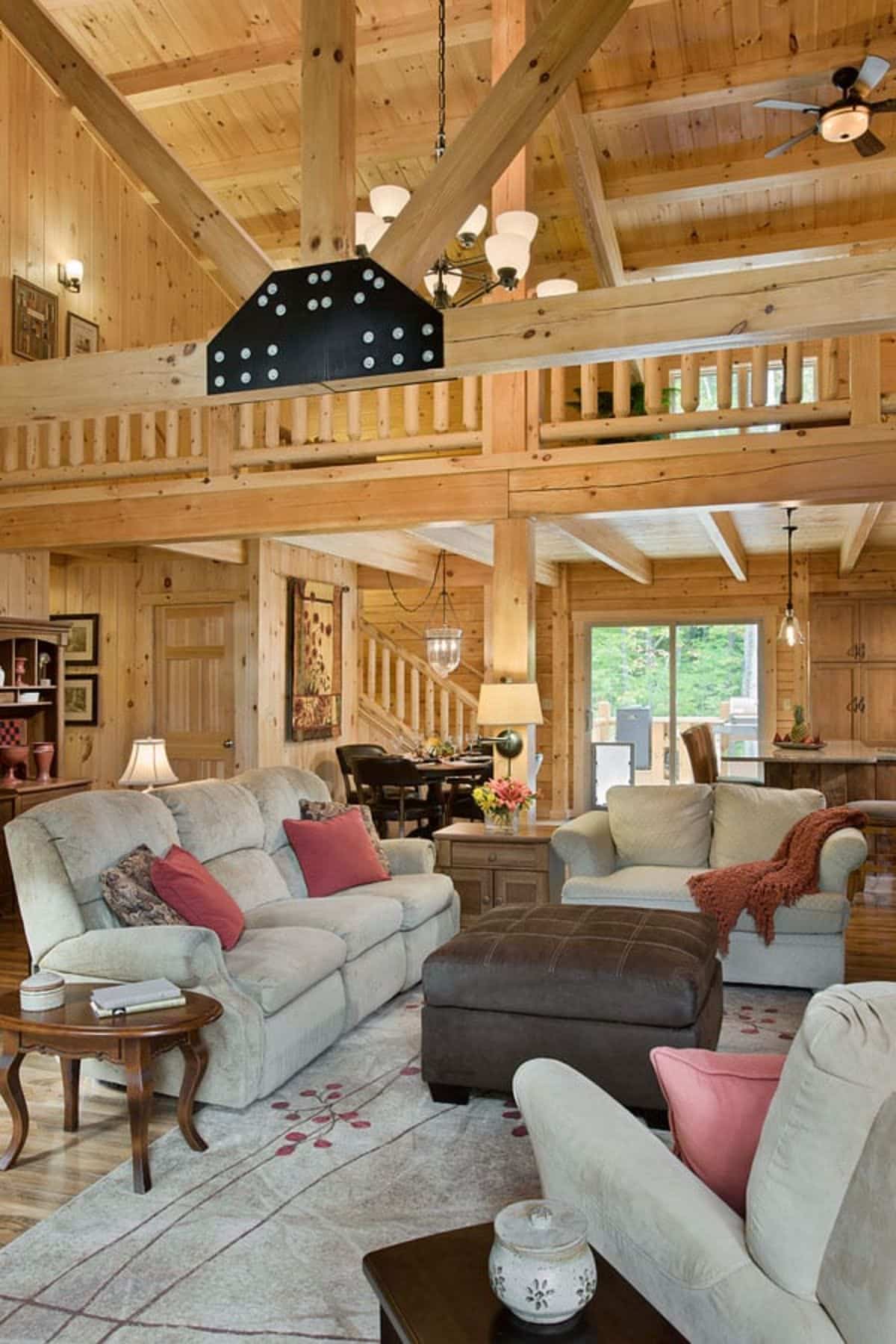 A modern kitchen has a unique layout with a classic "l-shape" but a fun little "t-shape" island in the middle. This island doubles as a breakfast nook with room for 3 to 4 additional seats or stools. This will become your favorite spot for a quick lunch or cup of coffee in the morning.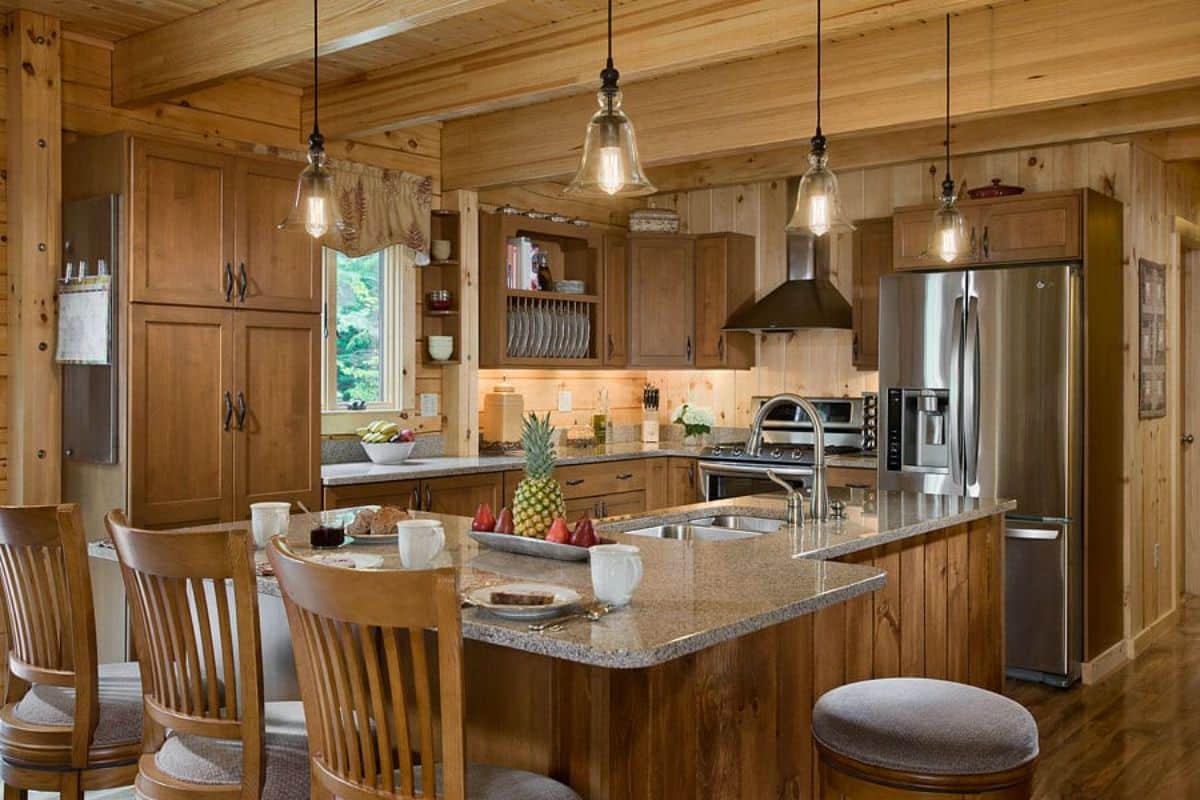 A small dining table is tucked into the corner between the stairs and the kitchen. This is a great little space for family meals. While not the large luxury formal dining space you see in many homes, this is truly perfect for those looking to relax and enjoy time in a casual space.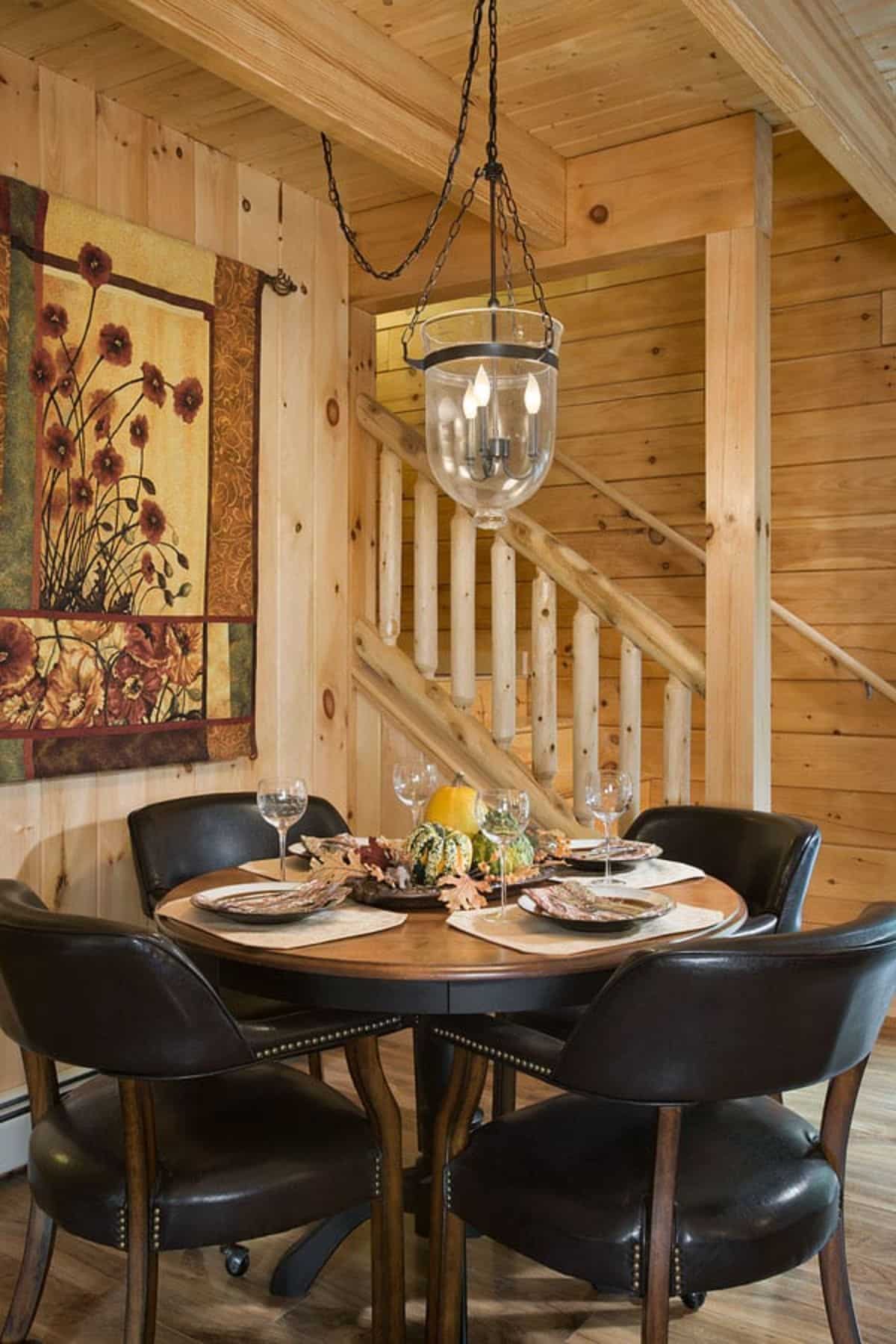 One of my favorite things in this build is the open space they have used or a small home office nook. While this may not be necessary for most, it's nice to know you have the option, and with the cabinets on both sides, it really does fit seamlessly into the floor plan.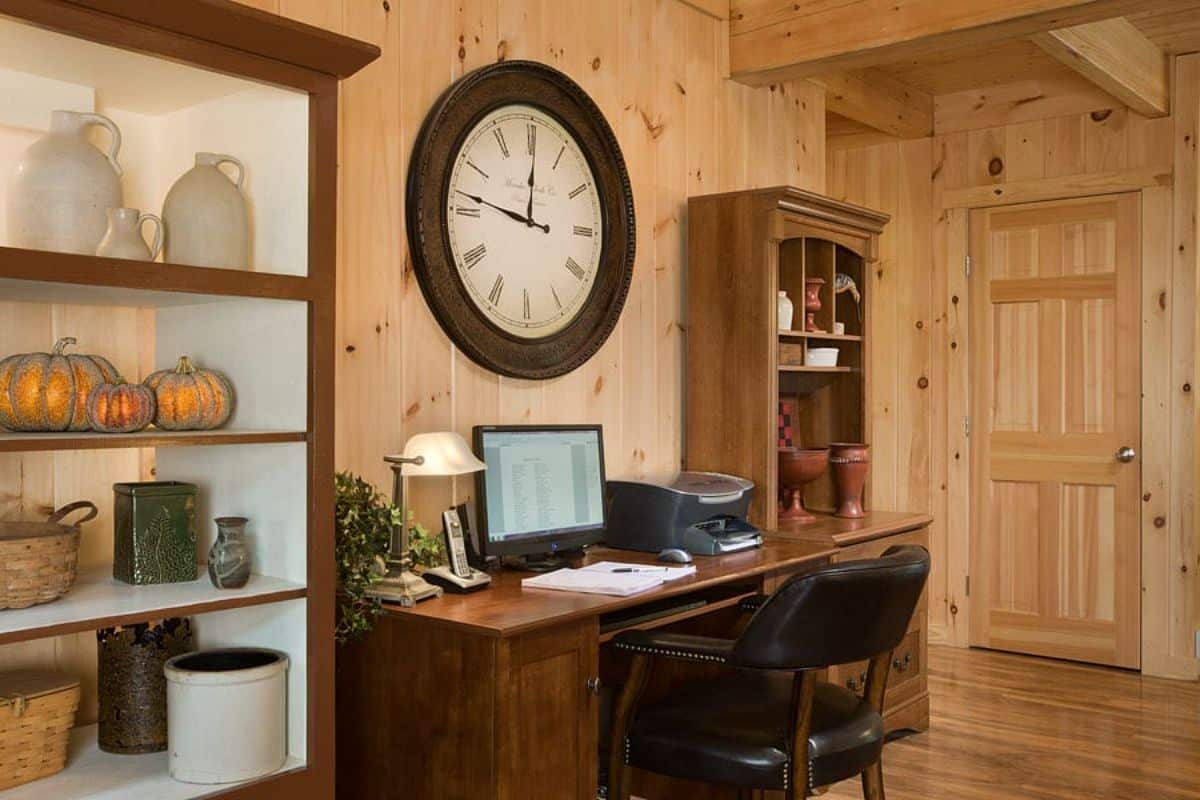 There are multiple bedrooms in this home and I love every single one of them. From an open space like the one shown below in the lofted floor, to the master bedroom.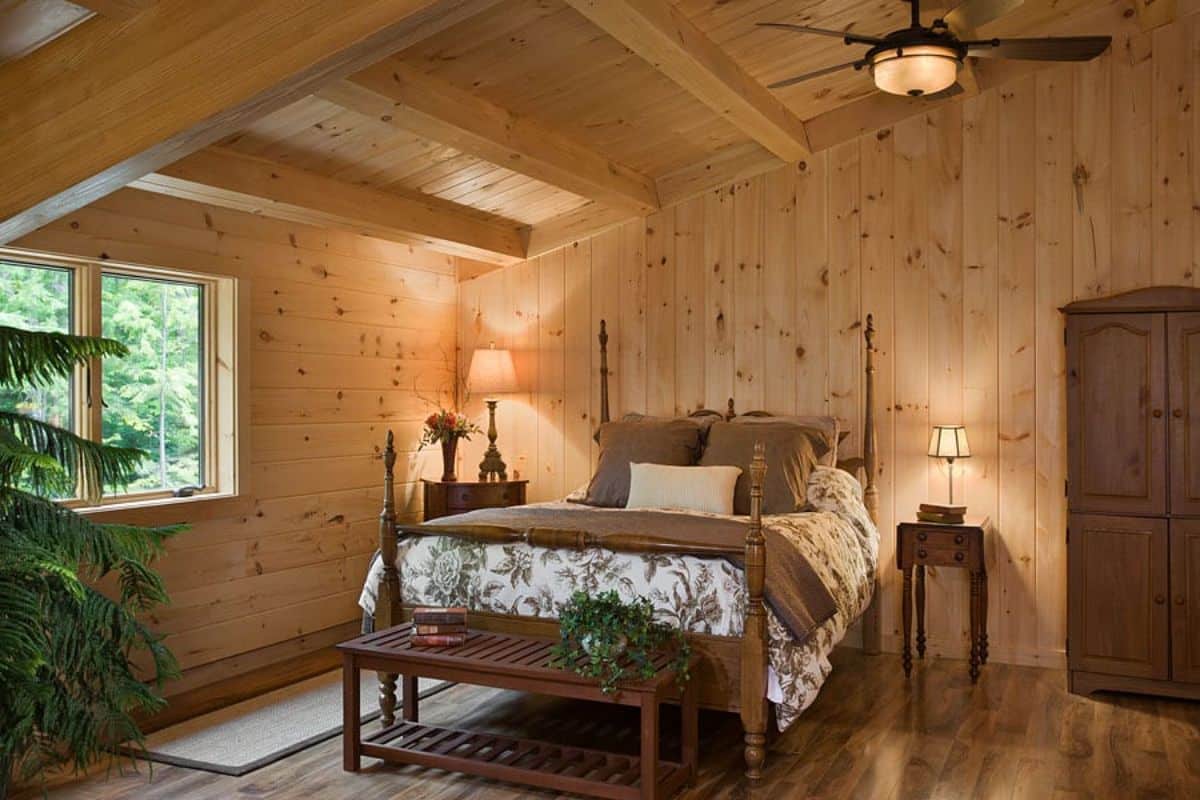 They have used things like hanging tapestries to give the room more style while sticking into the smaller floor plan of the space easily. This makes the room feel so much larger and more welcoming.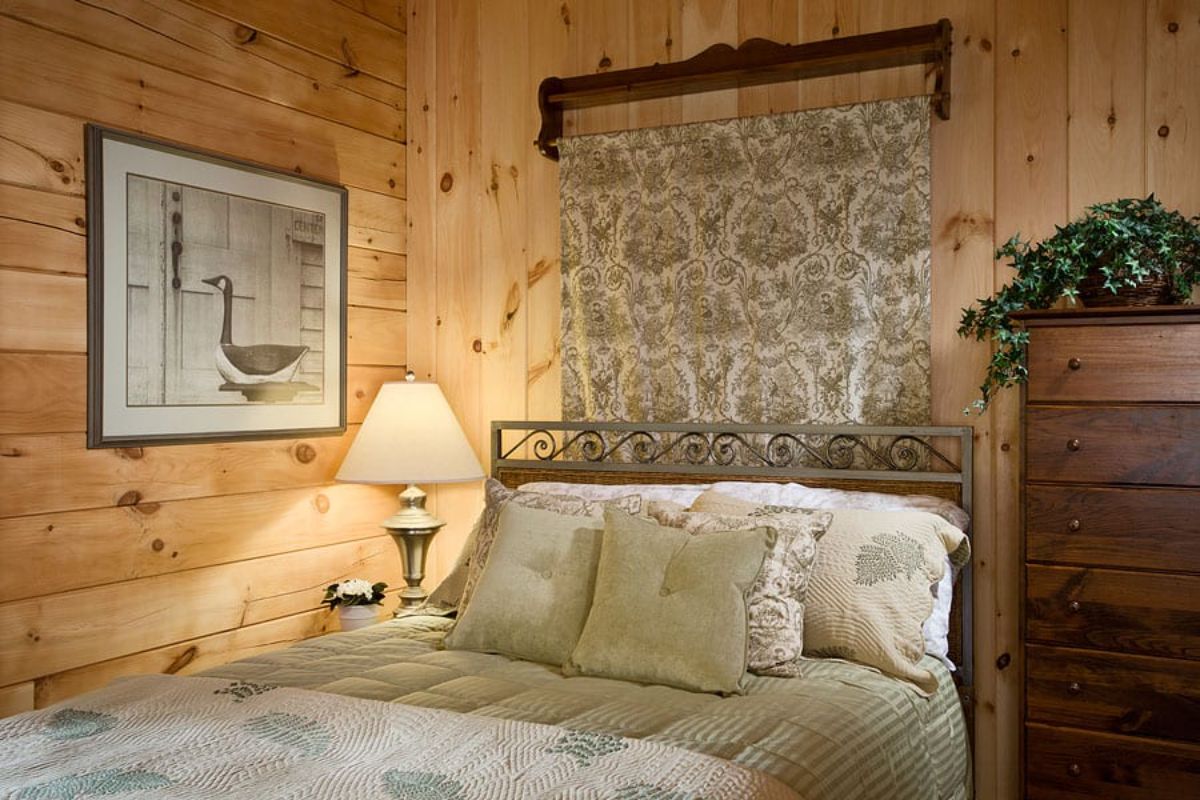 Windows all around the bedrooms bring in tons of natural light, and in some spaces like this, you also have lamps and ceiling fans. I really love this look with lamps above the bed for reading. So handy!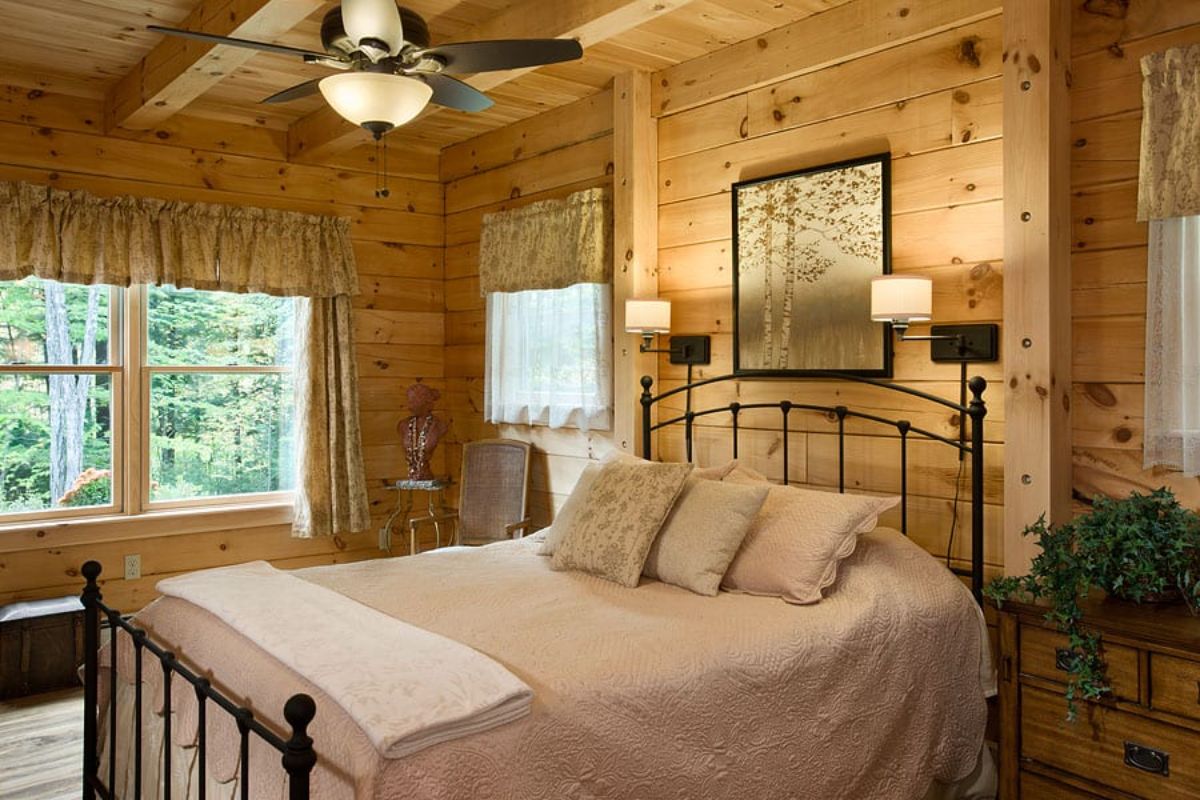 The master bedroom has a larger space that includes a corner reading nook. I love the addition of a cozy chair in this space. It adds to the comfort of the room and definitely allows you to hide away and relax when desired.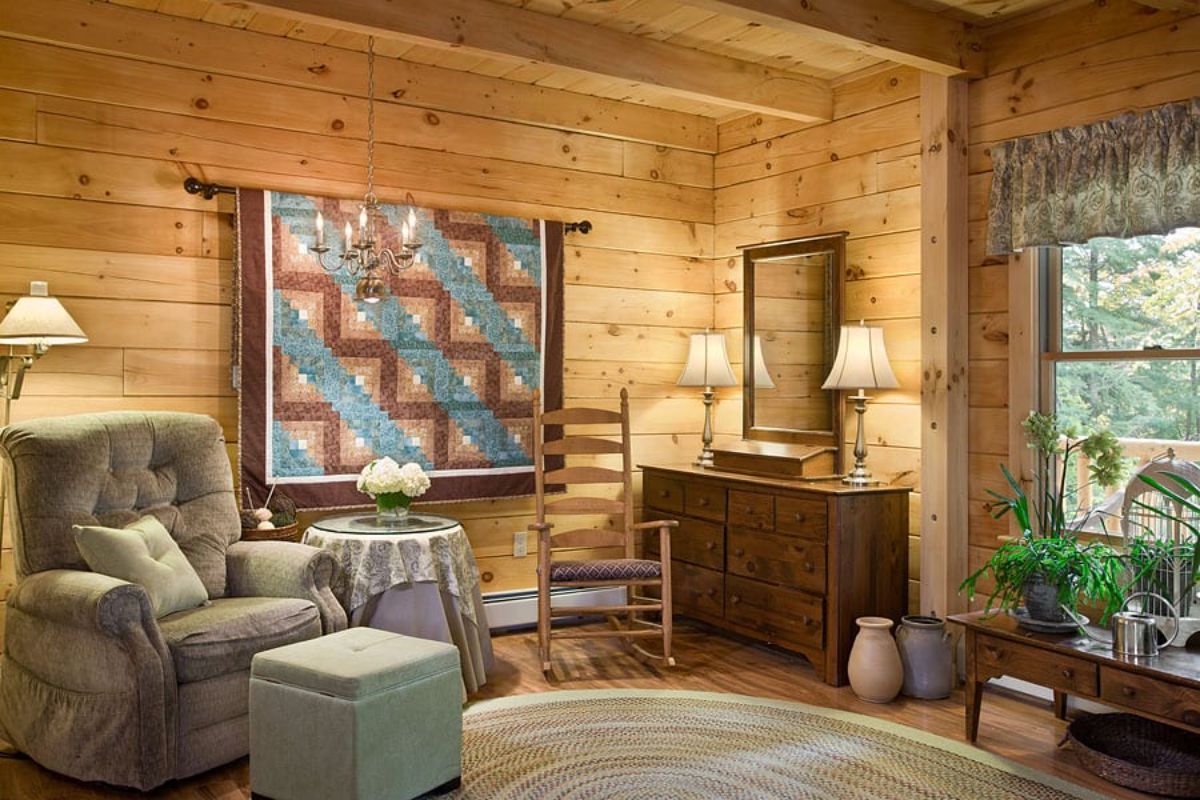 The bathroom is comfortable and modern with plenty of storage and cabinet space for your toiletries and needs.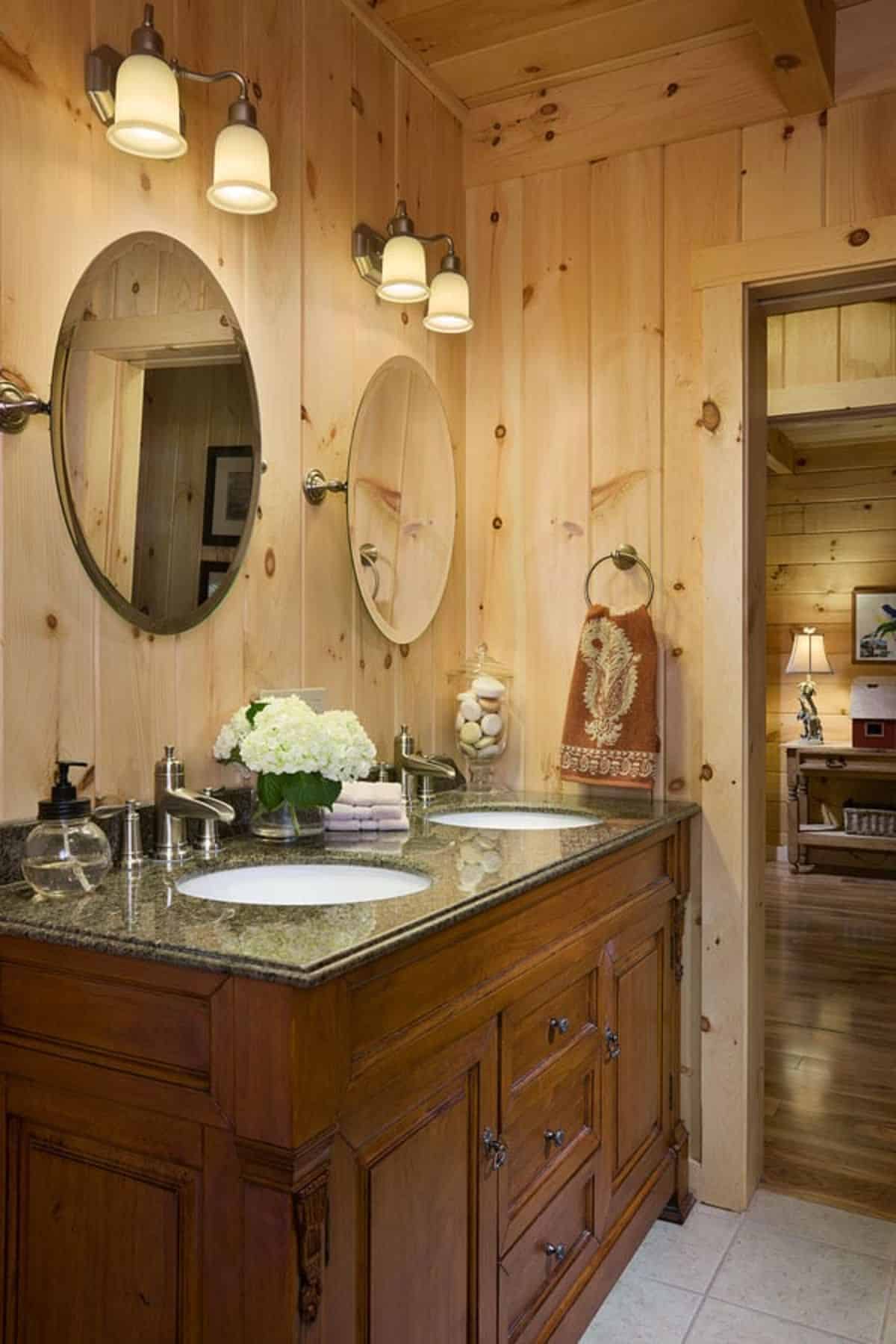 For more information about this home and similar builds, check out the Coventry Log Homes website. You can also follow them on Facebook and Instagram for regular updates and new-build showcases. When reaching out, make sure that you let them know that Log Cabin Connection sent you their way.
More Log Cabin Kits and Tours