The Beaver Valley Ranch is a beautiful home that is everything you can dream of having in a cabin home. With gorgeous mountainside views all around and rustic charm, it's a home fit for a family or ideal for becoming a vacation destination.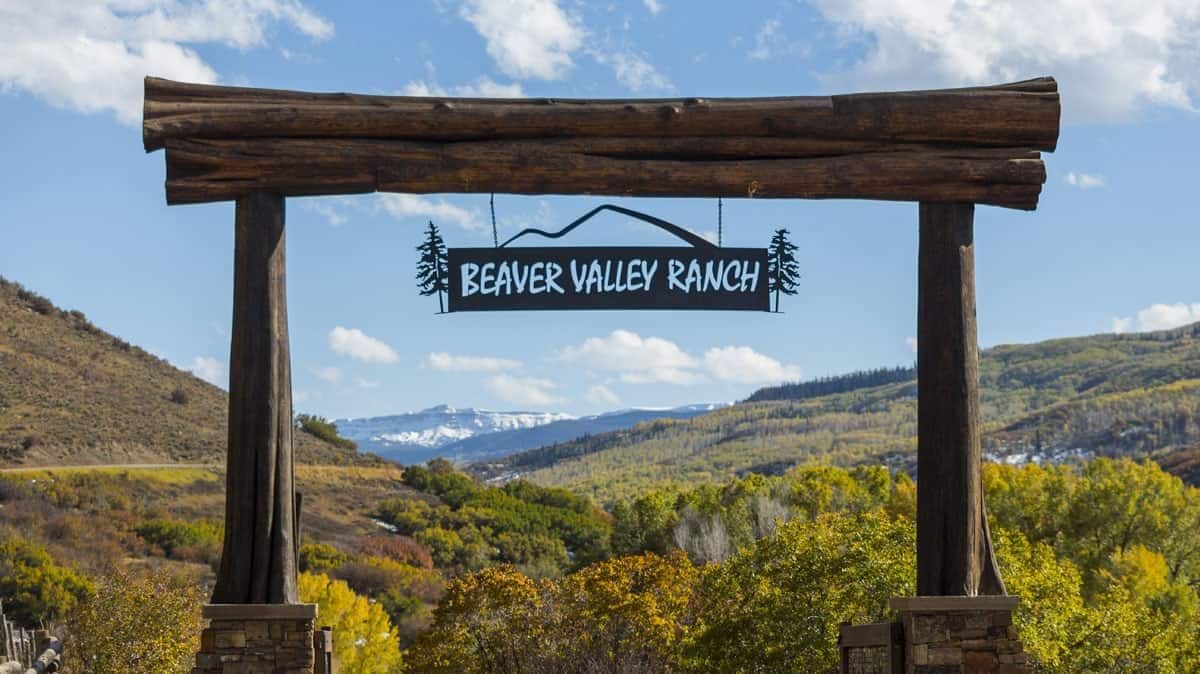 This extra-large home is luxurious and perfect for a larger family. The sprawling layout has multiple bedrooms and bathrooms, as well as a spacious living space with many reading nooks, living rooms, and a combination of covered and open decks and porches.
This cabin is built with luxury living in mind. Far from the little cabin in the woods you may think of when you hear the term cabin, this home showcases how classic styles of years gone by can be included in the modern aesthetic of today.
Covered porches allow for comfortable relaxation no matter what the weather may be, but there is more than enough space for open areas for barbecue grills or just a bit of sunbathing on the back deck.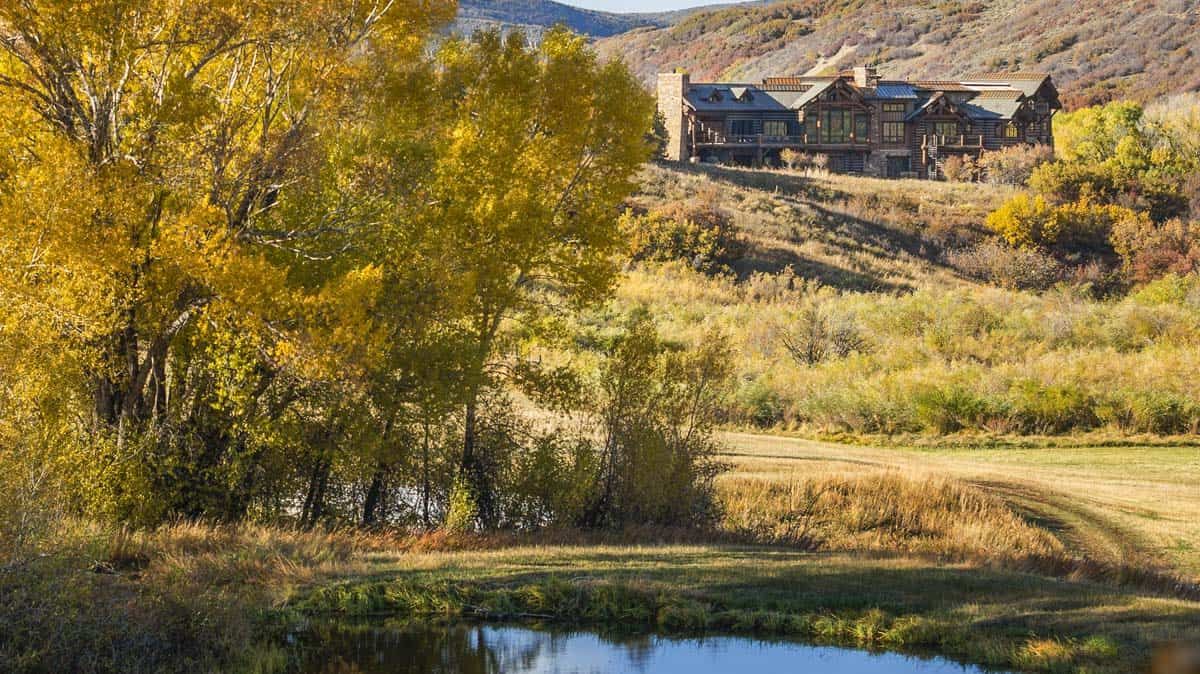 One of my favorite things about this is the home that when you pull up the circle drive, you have a garage on both sides of the main home, with an awning over the front entry. It's ideal for driving up and letting someone out at the door then moving around to park. Imagine how convenient this is when hosting guests or having a dinner party!
This home includes three floors. On the main floor, you enter off the driveaway, with a lower level, and a basement. The walkout basement on the back of the home is another full level that is ideal for guests or for creating a fun gaming space for the kids.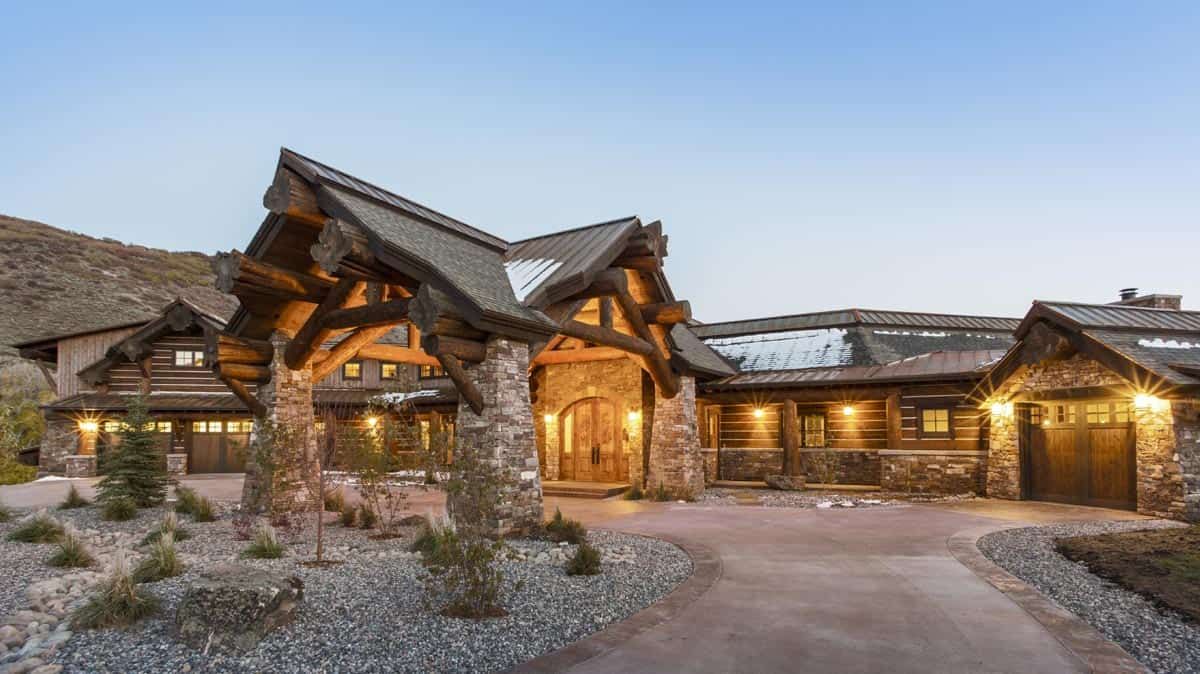 While the facade of the home is stone, you also see the stunning log structure. It may not be a traditional cabin, but it does definitely include the cabin features throughout, including a foundation for the awning on the front of the cabin.
One trademark of these homes is that they use natural resources to combine and make a unique look that is authentic. If you prefer wood, you can ask for more. For those that want the stone exterior and wood interior, this model is a great example.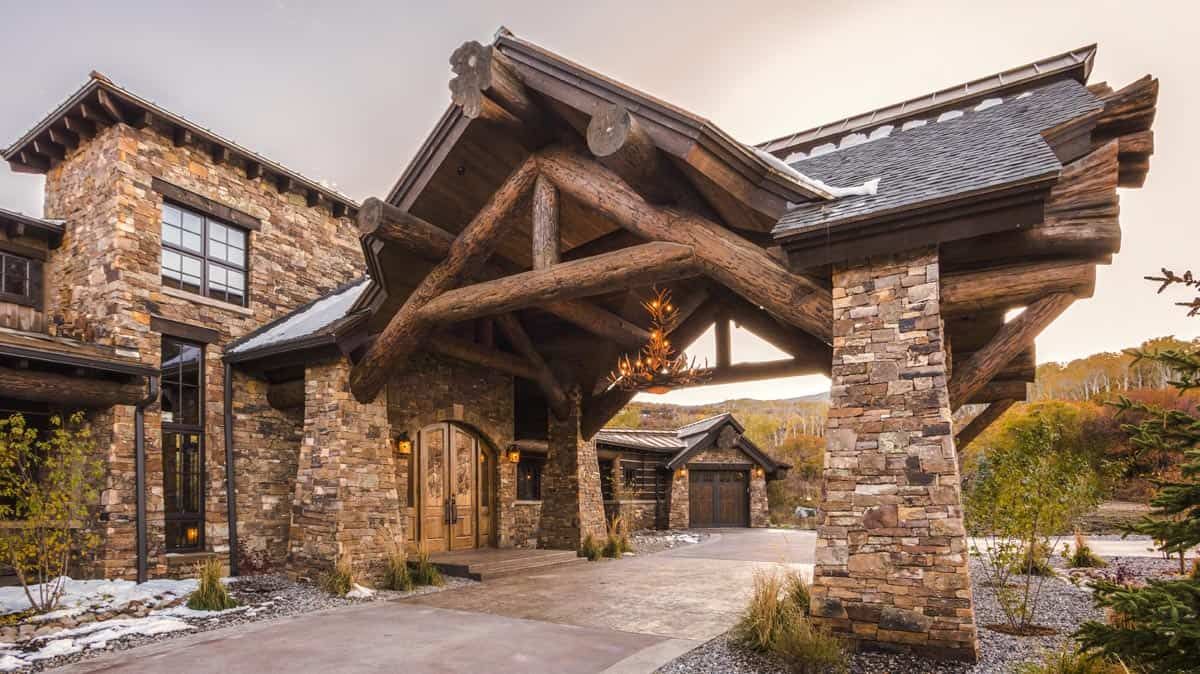 There is even a unique antler chandelier lighting fixture in the awning to provide light after dark. I love seeing these rustic additions. It's so pretty and definitely a nice way to combine the rustic look to the modern layout of the home.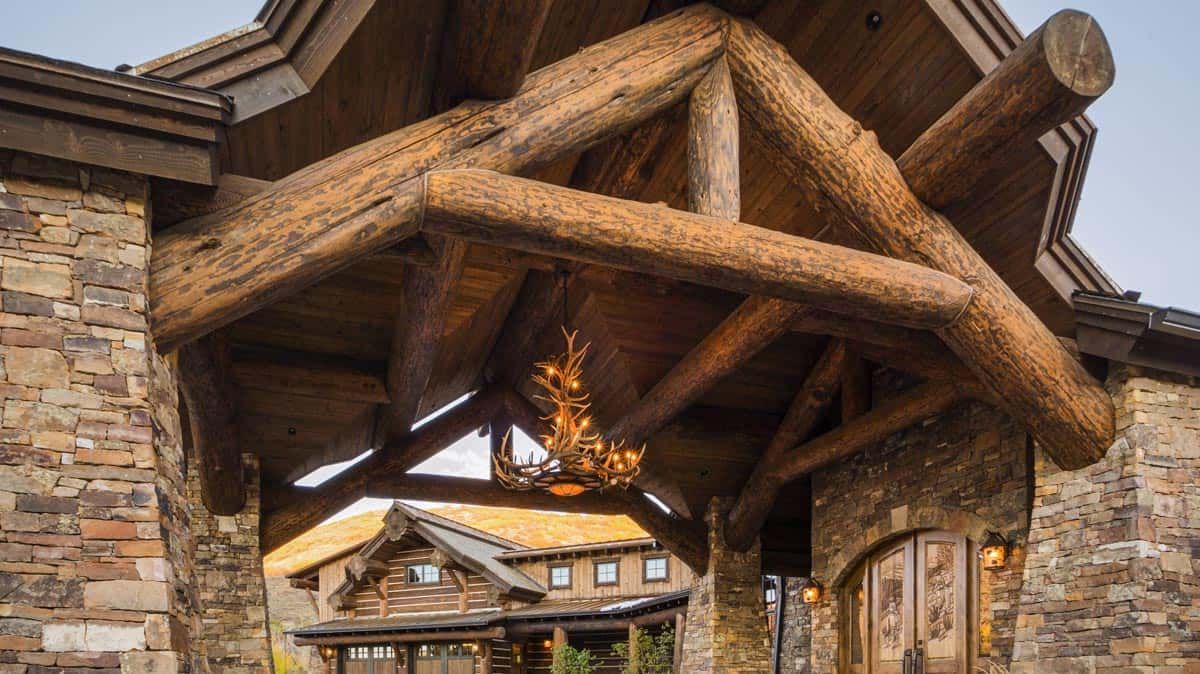 This cabin is a stunning home with beautiful views and large open spaces. From the moment you enter the home, you will be greeted with a home that is the ideal combination of rustic styles, traditional log cabins, and of course, the modern luxury and amenities that you desire.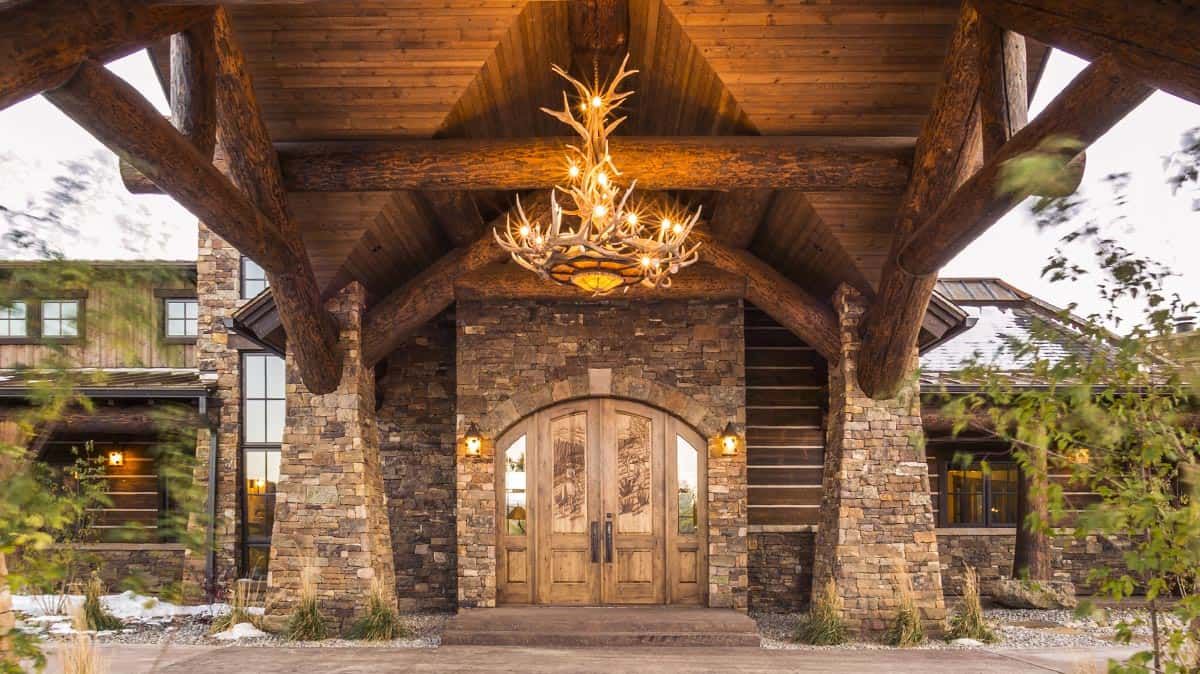 If you are considering a log cabin build, Caribou Creek has everything you want. From a simple cabin in the woods style home to the sprawling luxury home model shown above, you have options to suit your needs.
For more information, check out the Caribou Creek website. You can also find them on YouTube with more detailed tours. Make sure you let them know that Log Cabin Connection sent you their way!
More Log Cabin Kits and Tours