Another stunning log cabin tour comes with the Winslow at the center. This stunning home has a beautiful log cabin style with modern additions and spectacular views. A traditional green roof easily accents the log exterior with porches wrapping around the home and a private gazebo with a fireplace outback.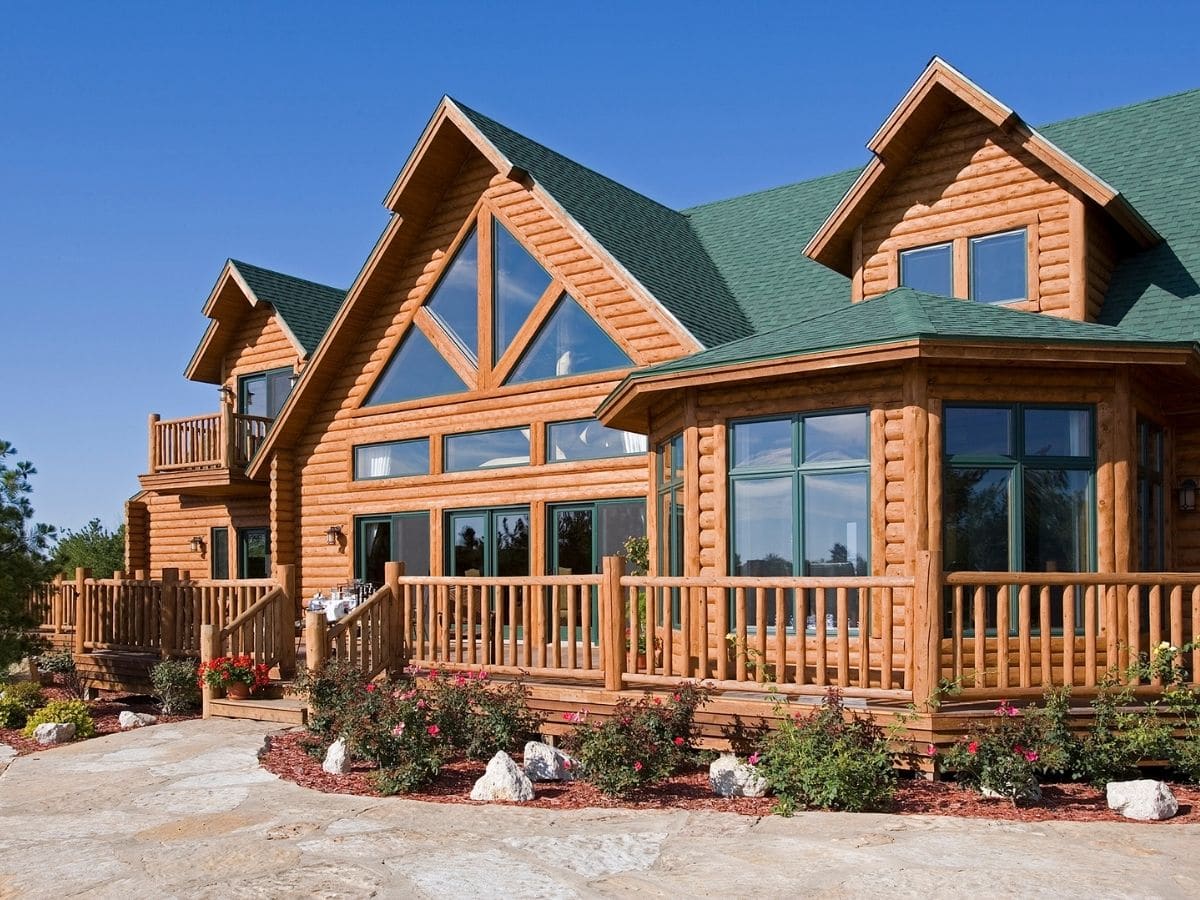 The front entry features a stone and wood combination for that rustic look of days gone by. It is the perfect way to give the home something unique but also pay homage to the sturdy design of centuries past.
While this particular model does have a traditional shingled roof, it sticks with that green look that reminds you of classic cabins with a green metal rooftop.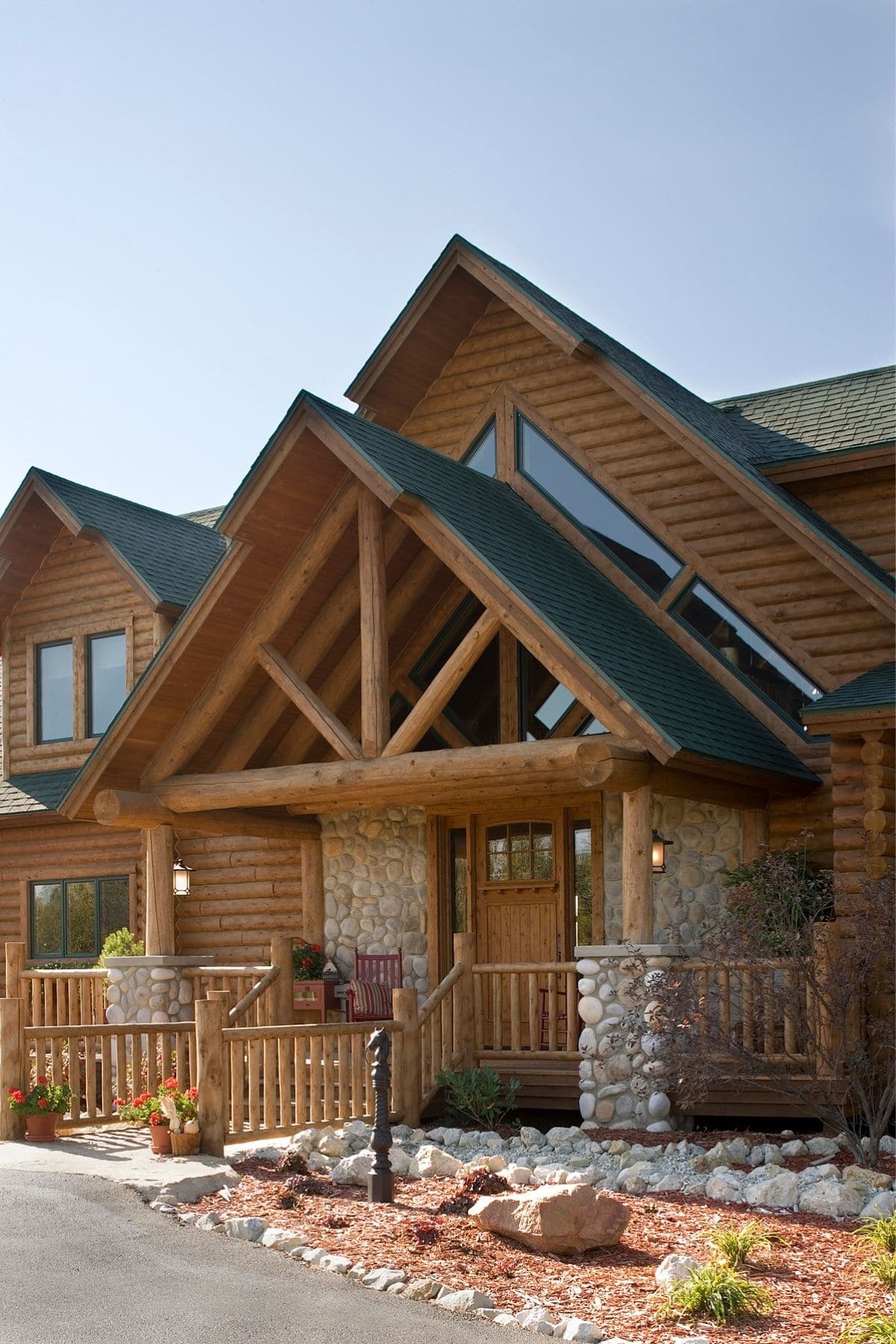 This particular property is a luxury model built for a large family and is located by the water. While it is truly a luxury home, it could also be used as a destination rental, a place for a family reunion, or a work retreat. Multiple bedrooms, bathrooms, a large kitchen, and tons of space for entertaining both inside and outside.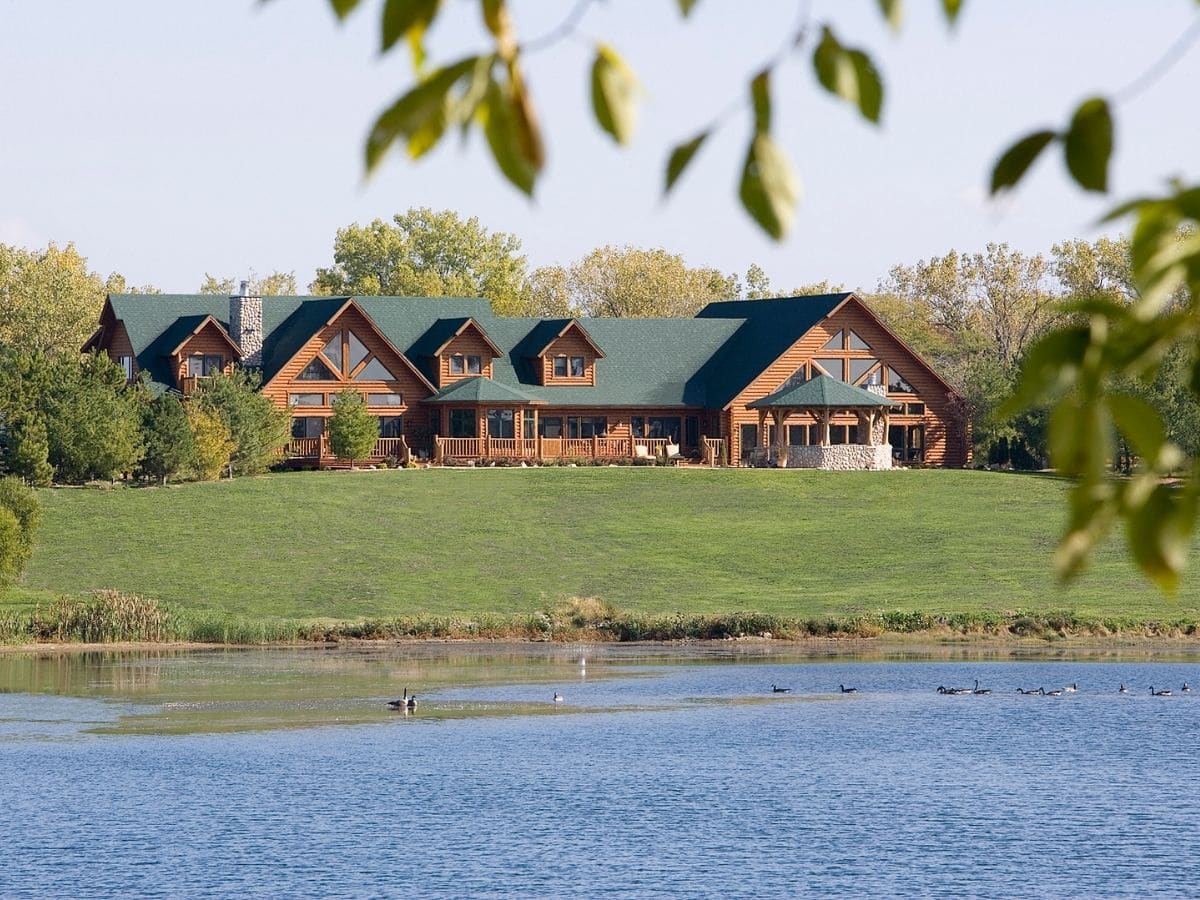 Inside the door, you immediately see the great room. This space is open and airy with floor-to-ceiling windows on the wall facing outside, and log beams with an antler chandelier in the center.
As is common in great rooms, this is set up for a seating arrangement that is ideal for entertaining, but also perfect for lounging. They have added a combination of chairs and sofas in a circle to give that homey feeling, but you could use this space for many different things, including creating a game room, adding a minibar or similar additions that will transform this from a cabin to a true home.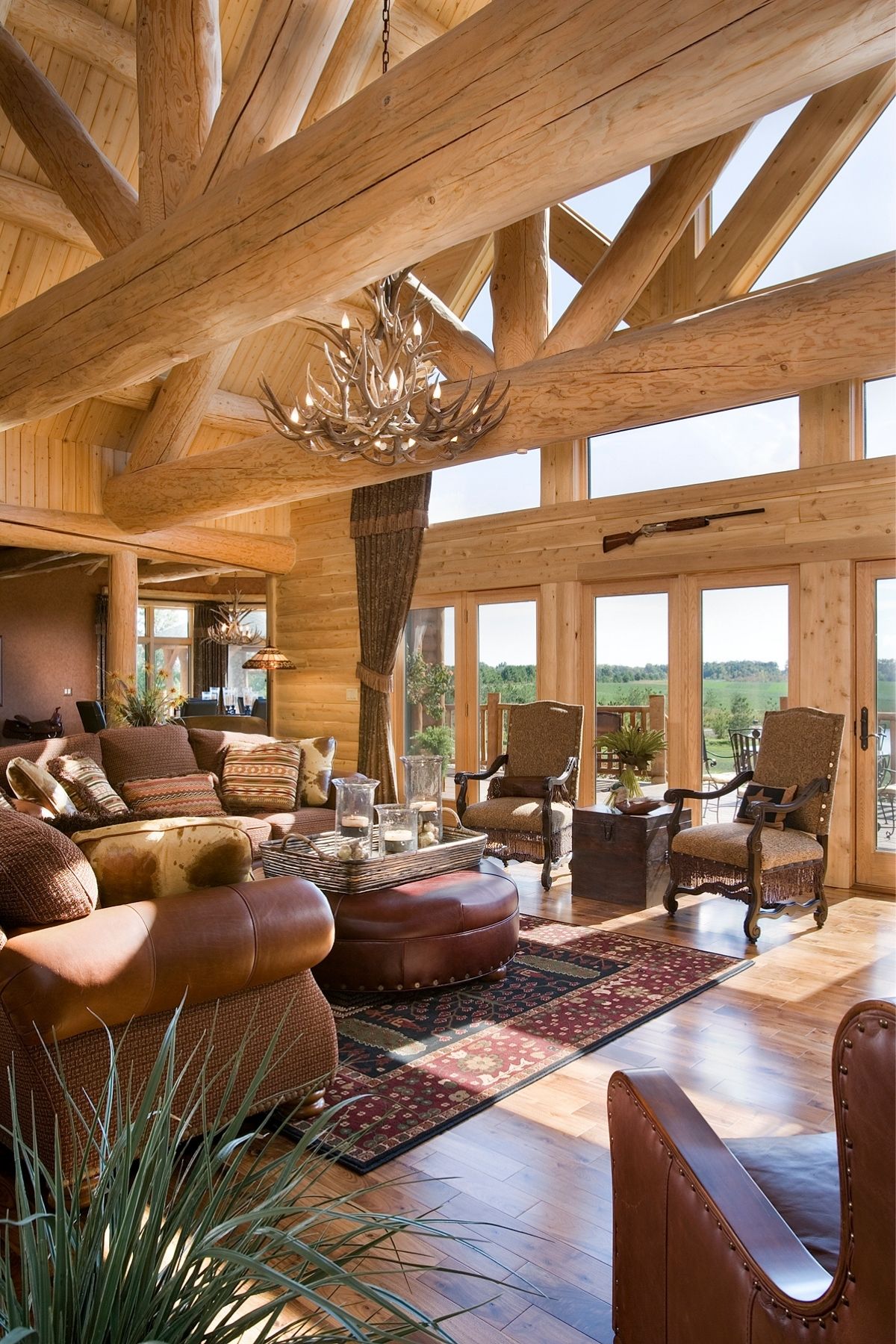 Fireplaces are always a great addition to a log cabin, and in fact, are often considered a must. This home doesn't disappoint with a beautiful stone fireplace against one wall. The seating area easily creates a warm and welcoming space with this in place against the living room wall.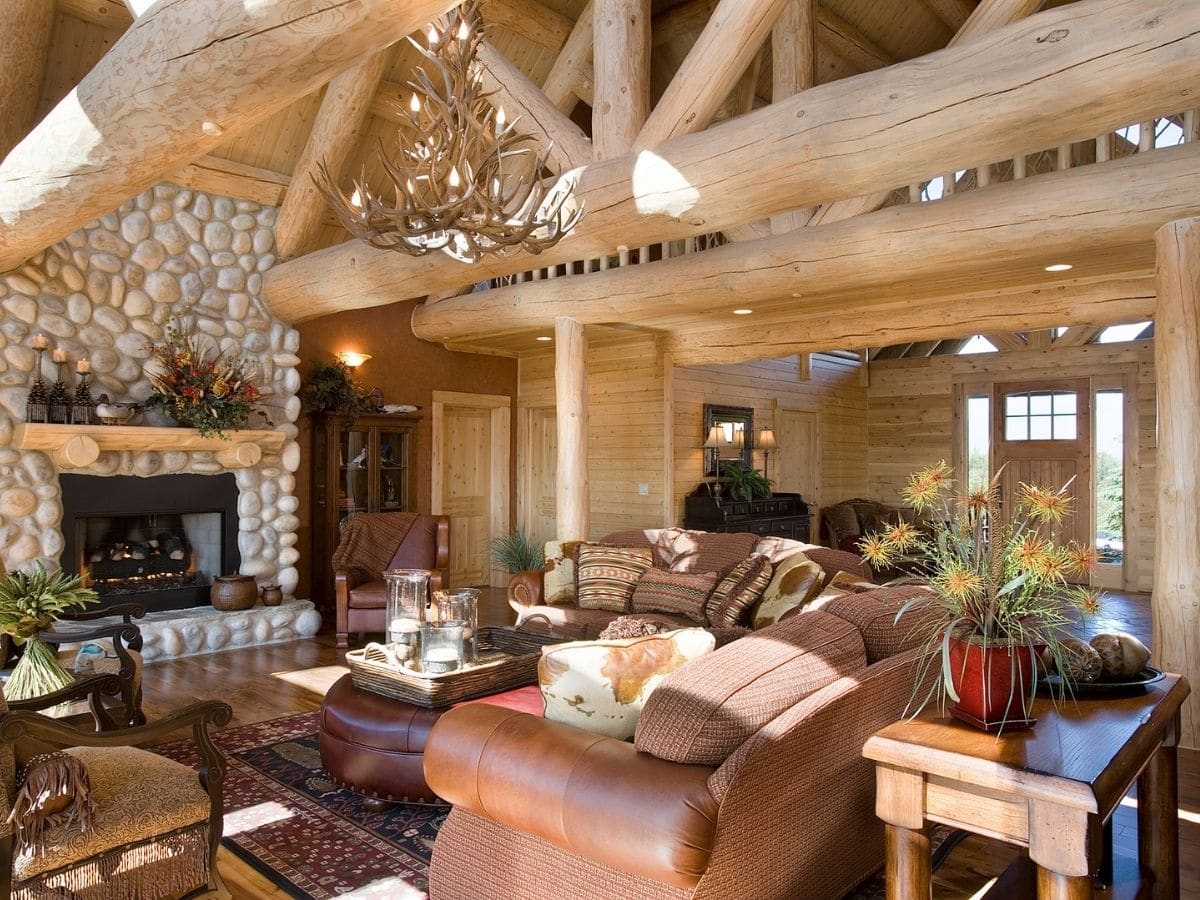 While not necessarily a common addition, this home happens to have a full separate formal dining space. Housed in an alcove that is private and surrounded by windows, it gives an excellent view off the back of the property.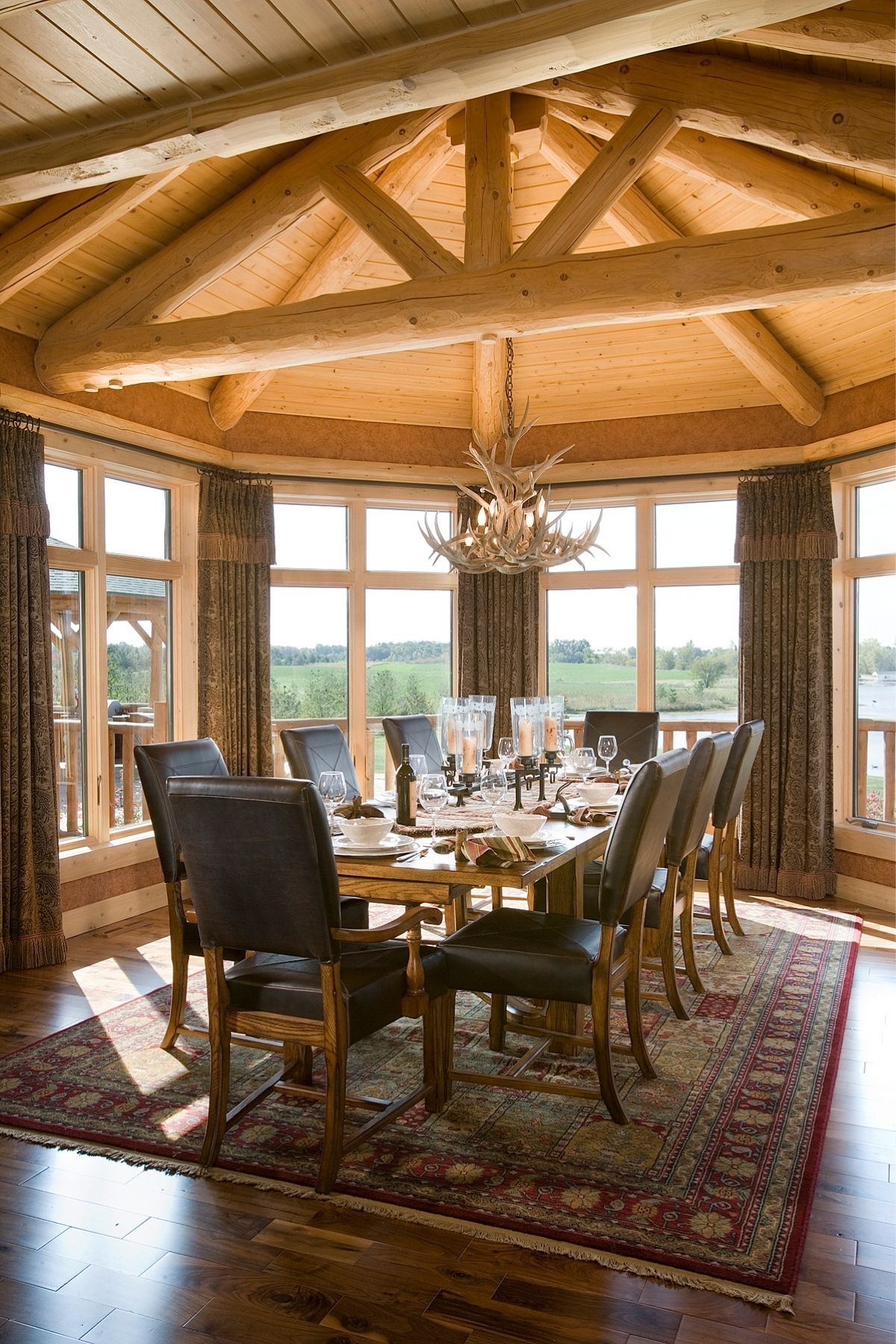 This kitchen is definitely a modern space with a stainless steel chef's stove and gorgeous woodwork with an island in the center. It combines tile, granite, and a combination of painted and stained wood to create a lovely space that is ideal for preparing large meals for your family or for guests.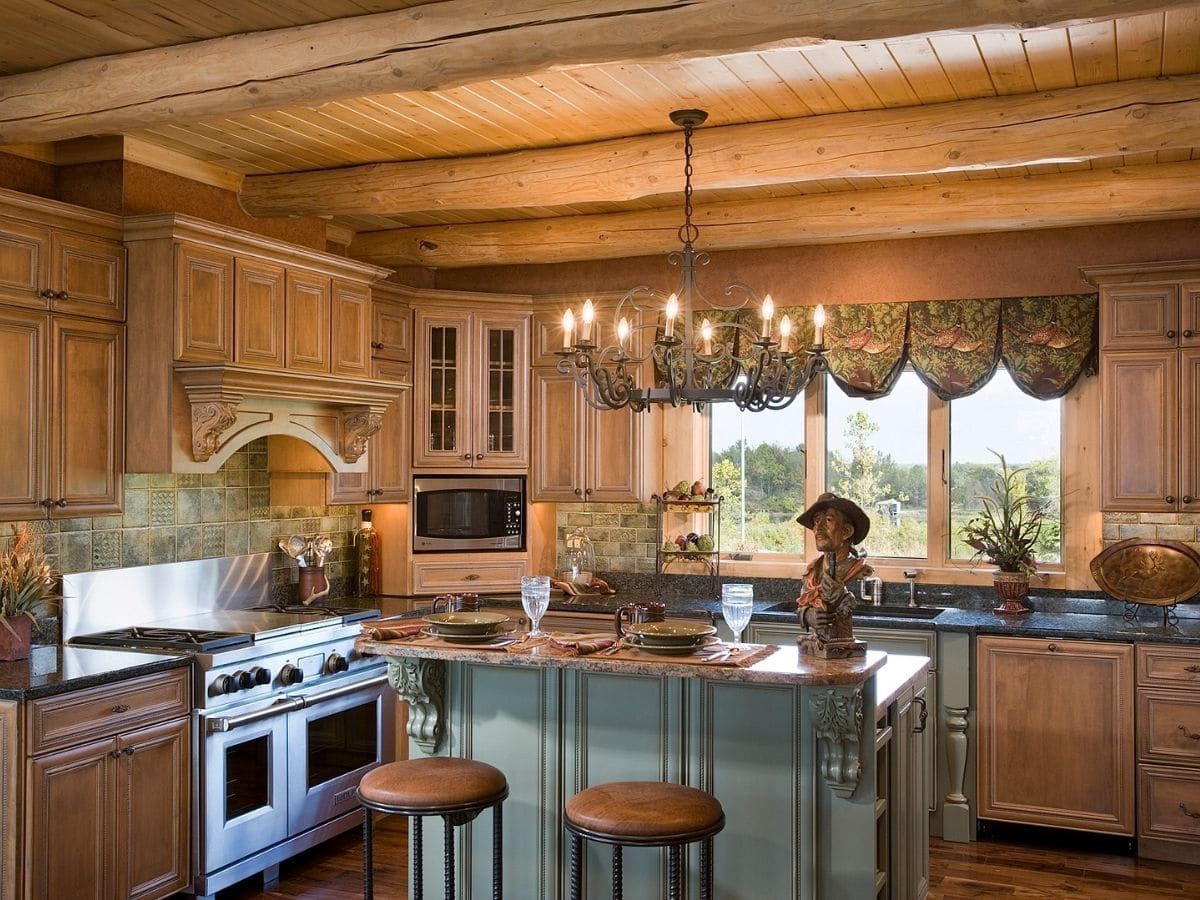 The master bedroom has its own private exit to the wrap-around porches. This room is also adjacent to the living space with a full fireplace at your disposal in the privacy of your room. It has been decorated with muted tones and a comfortable set of chairs giving it the feeling of not just a sleeping space but a true retreat from the world.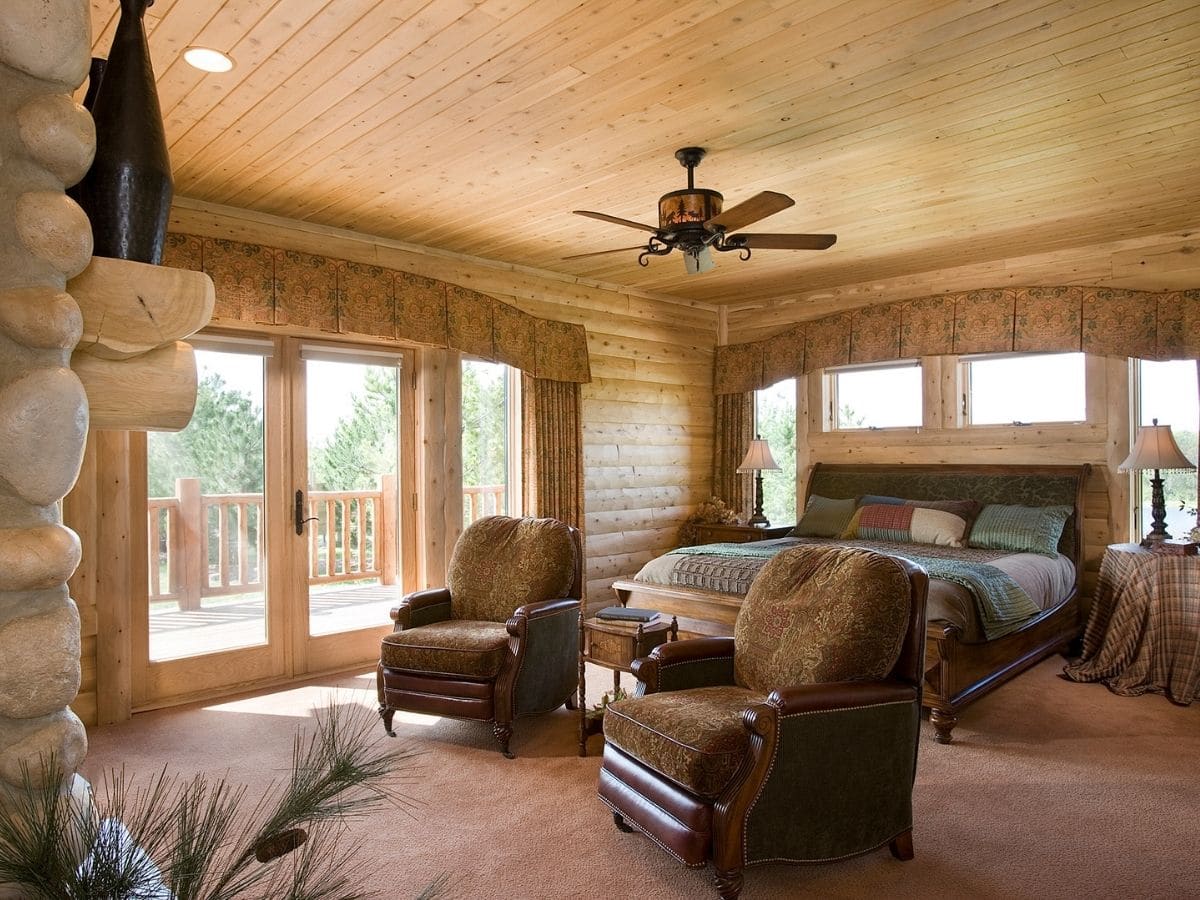 Outside the home on the decks, you will find plenty of room for entertaining. You will easily find a bistro set, benches, rocking chairs, or similar items that can fit here comfortably.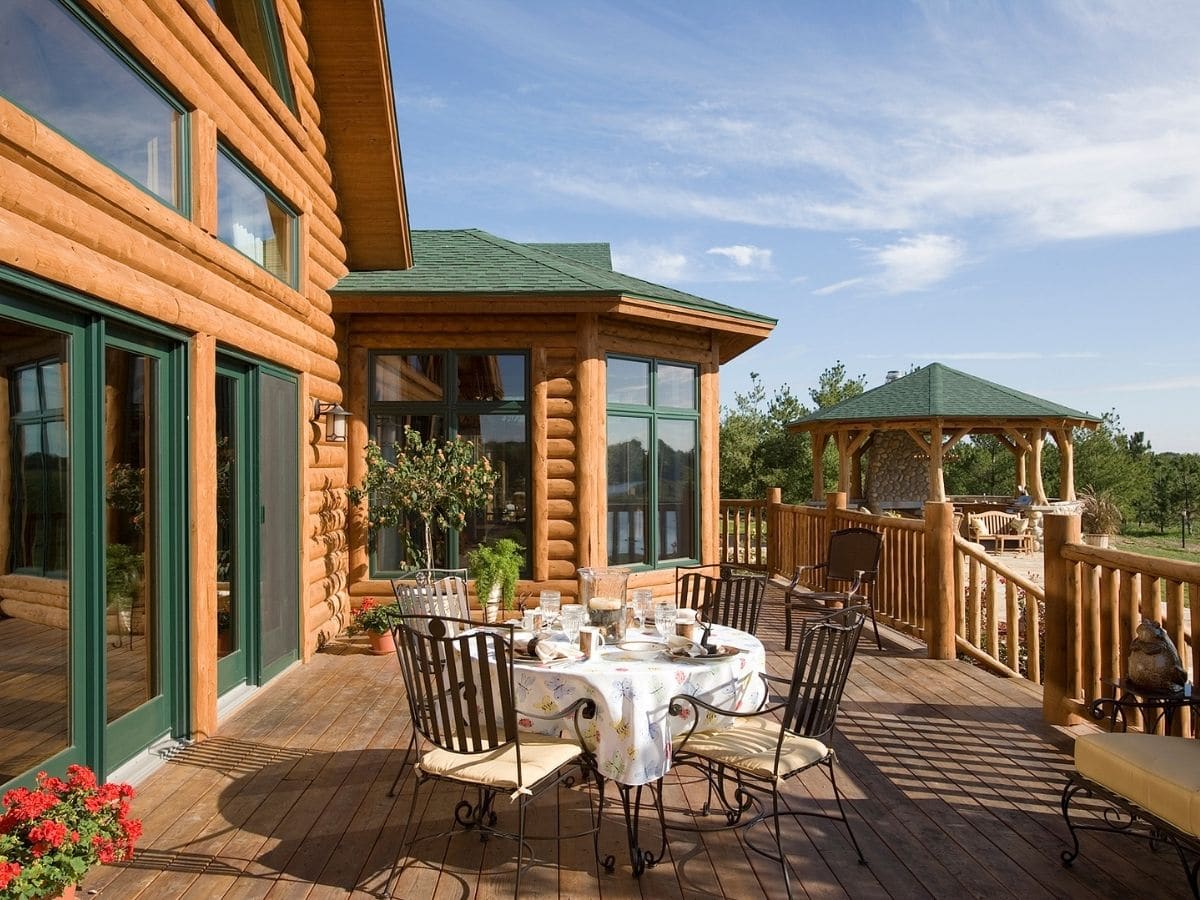 One of my favorite additions to this home is the outdoor kitchen. This gazebo-style kitchen includes a fireplace, grill, sink, and refrigerator. The ideal oasis in the summer months!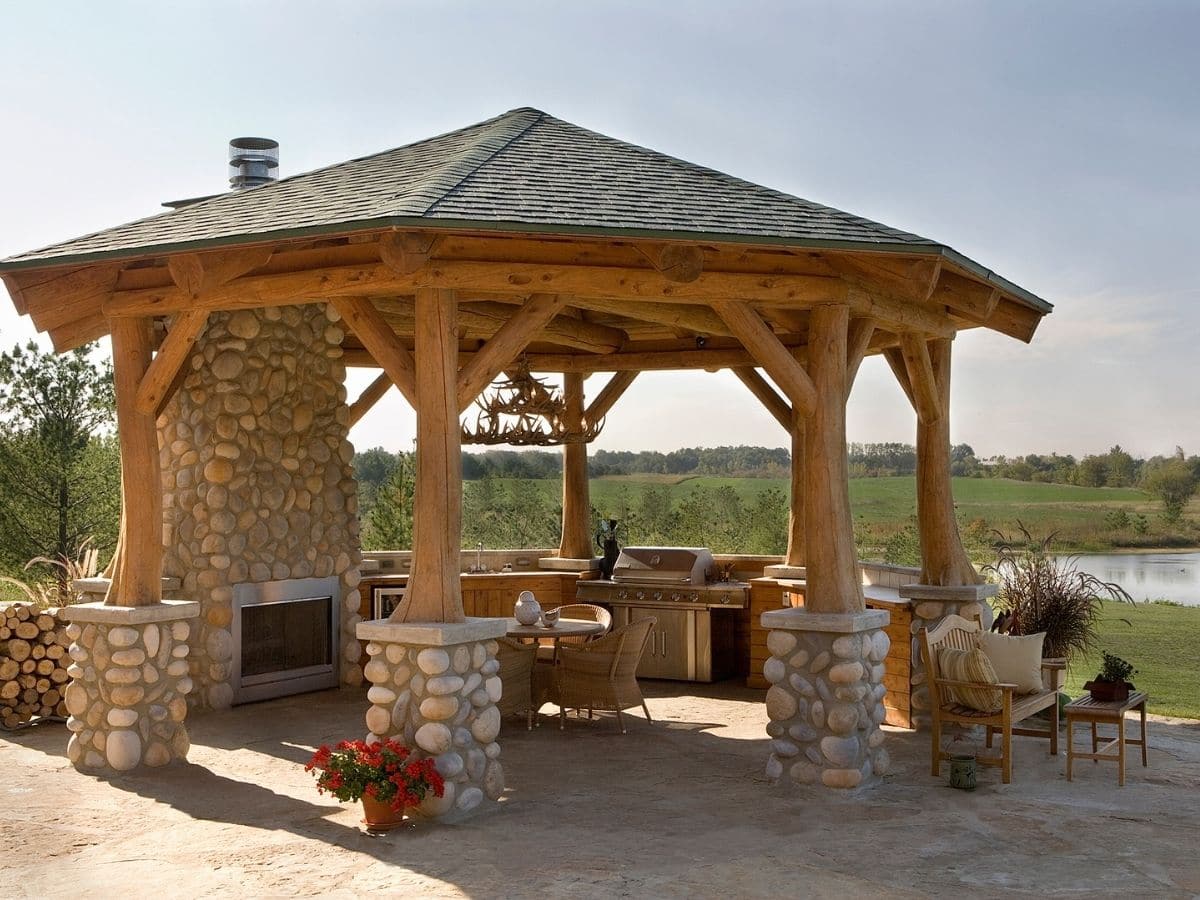 For more information about the Winslow model or similar log cabin models, check out the Town & Country Cedar Homes website. You can also find them on Facebook where they share more about their latest builds on a regular basis.
More Log Cabin Kits and Tours