A cabin in Hawaii is a dream come true! This paradise cabin is part cabin, part beach cottage, and 100% stunning. From the beautiful open spaces and floor plan, to the stunning pool just outside, this home is one that is exactly what dreams are made of!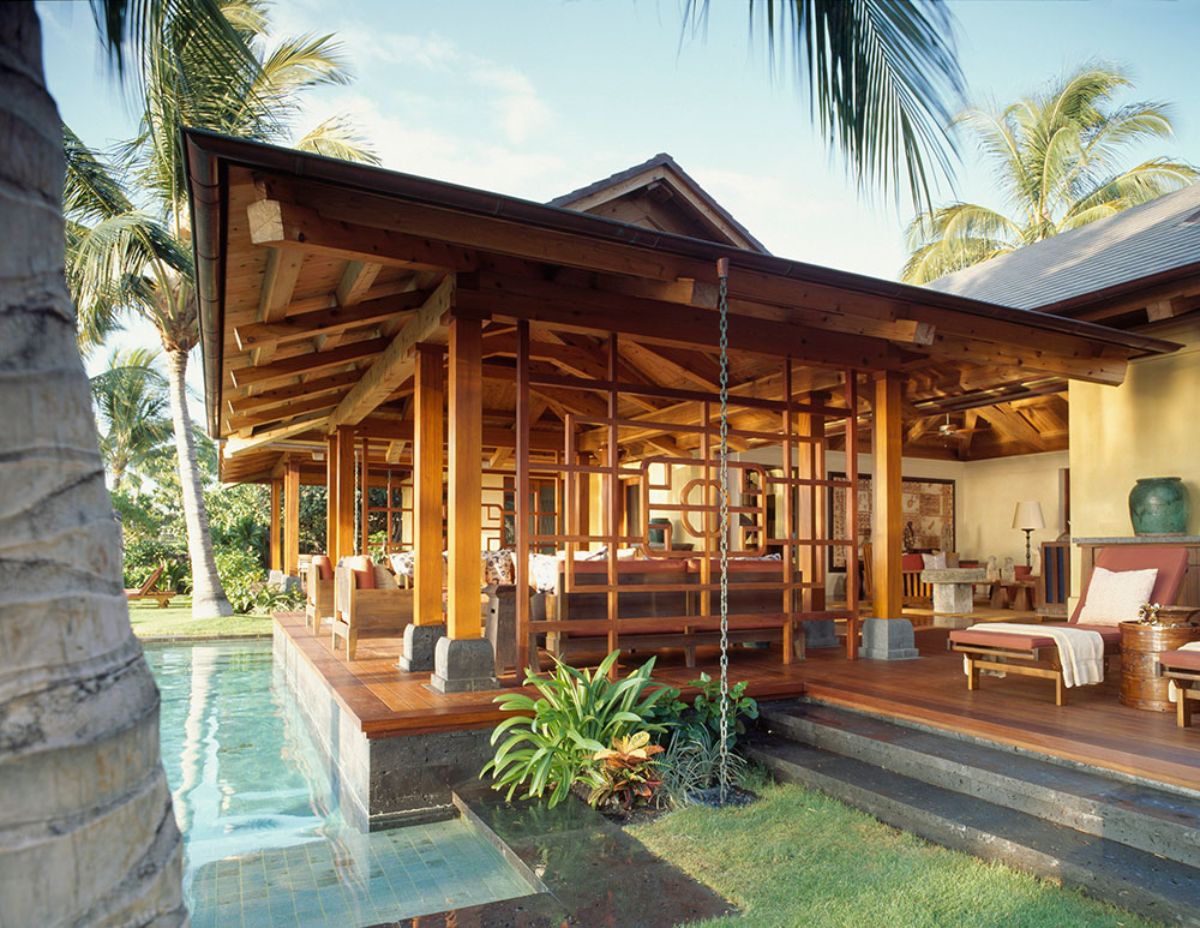 Log Cabin Features
Outdoor living spaces
Pocket doors
Scissor Trusses
Soaring 20-foot ceilings
Teak and Ipe wood floors
10,000 square feet of indoor and outdoor living spaces
Located off the Kona coast, this home is a breathtaking design of Balinese architecture. Designed by Shay Zak, this home was built by Hamill Creek Timber Homes and is built with modern style and rustic elements.
Framed on Western Red Cedar, a pavilion-style home, this is a perfect addition to the beauty of the Hawaiian islands. With open spaces that include rooms open to the outside, beautiful gardens, pools, and a home that opens up onto lanais outside, it is the dream vacation destination.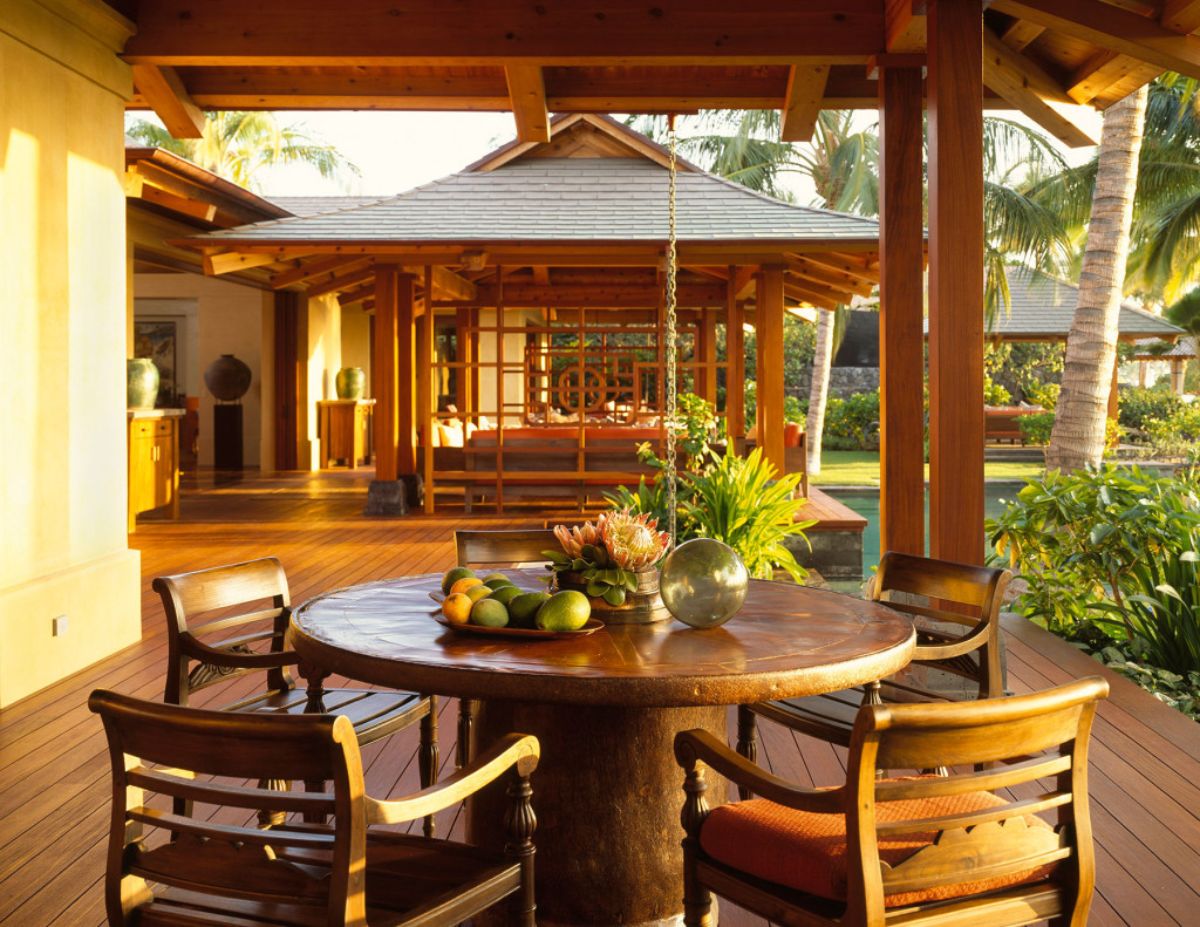 The home is a sprawling residence with the main rooms opening into the outdoors and smaller pavillions on the side with guest suites. I imagine this being the perfect location for a destination wedding with friends and family all staying together under "one roof".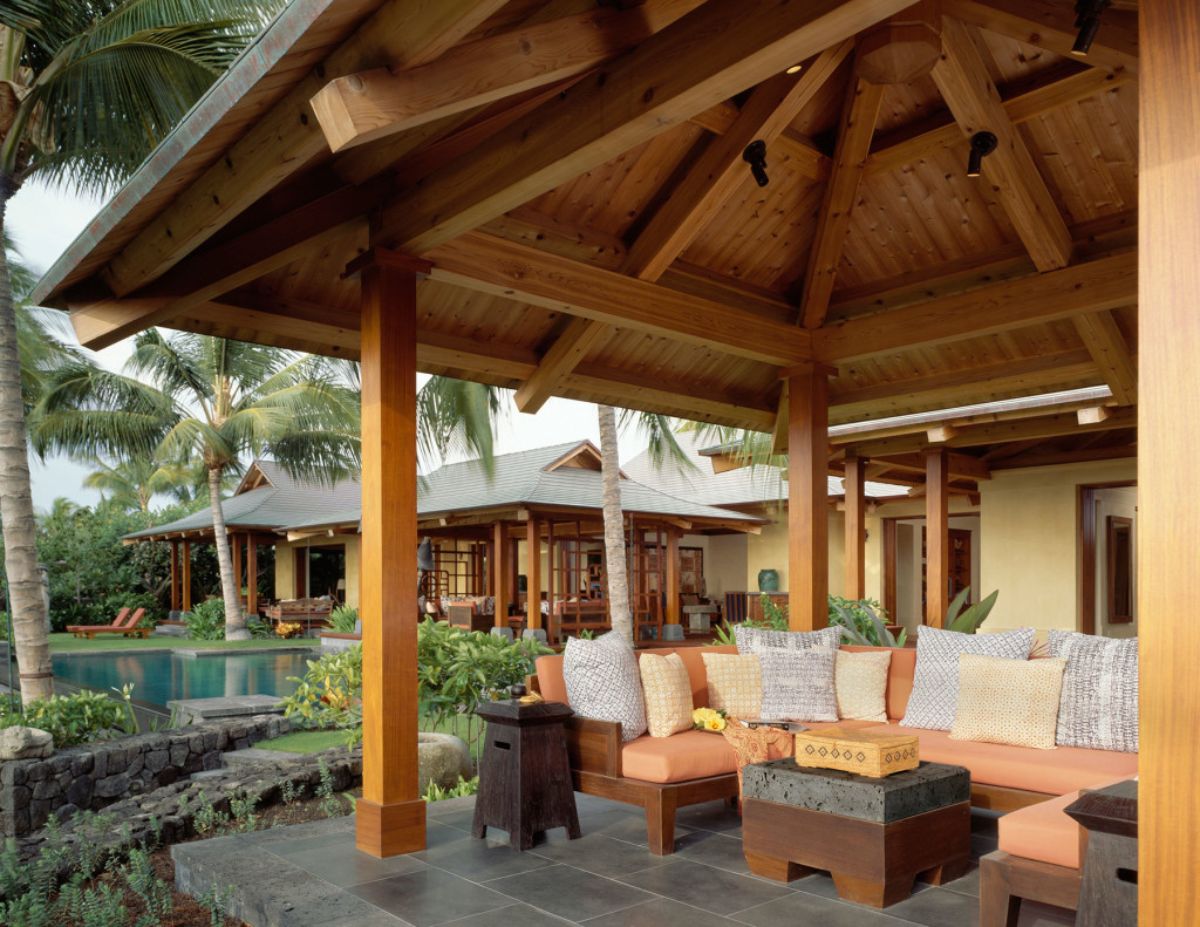 The outside areas are a combination of covered and open porches and living spaces. Whether it is a sofa set up under a gazebo awning, or a comfortable lounge chair on the interior of the home, the build is accented by beautiful wood and classic timber framing.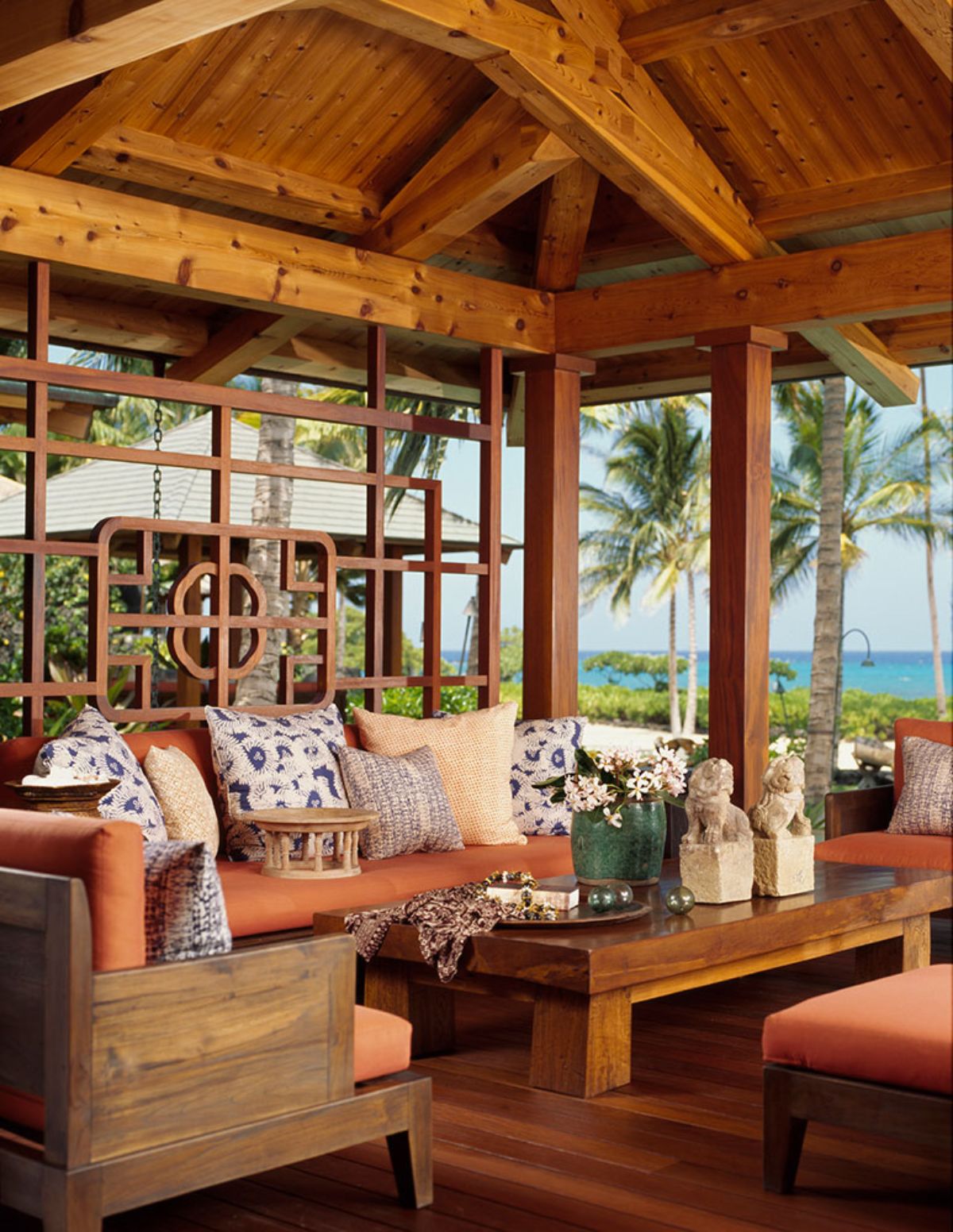 There are even swings set up for a relaxing nap location that will lightly sway in the breeze. Plus, the Polynesian influence throughout the Hawaiian islands is seen throughout the details and decor of this home.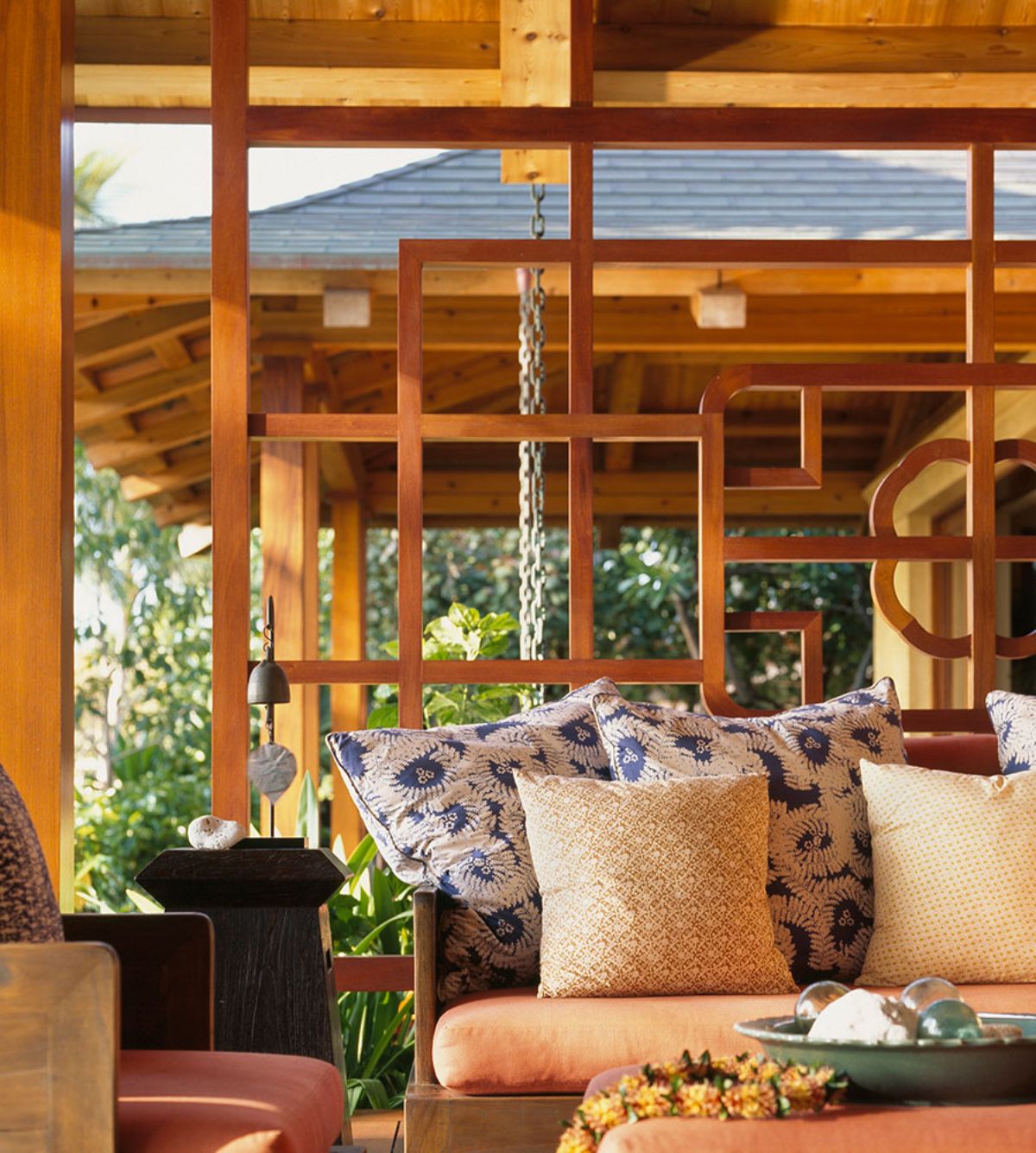 While the outside spaces are stunning, so are the interior rooms. If you prefer staying completely inside, you have plenty of cozy spaces to choose from with doors opening into the rooms around them. Sit here with a good book for an afternoon of reading, then step over the threshold to have a drink at the bar before dinner on the patio.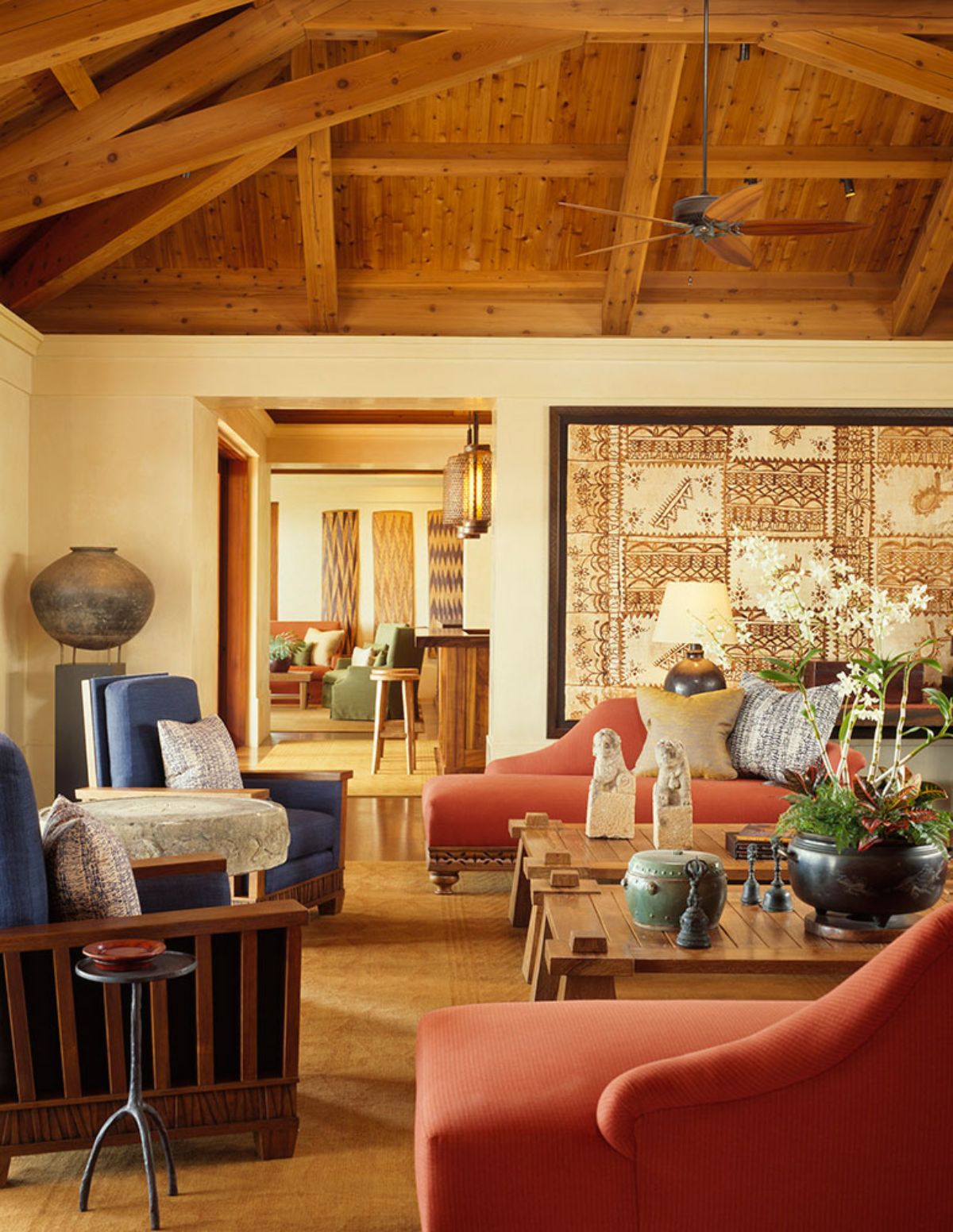 They even have made room for a desk and small home office nook. When I say this home has everything, you can see it easily with all of these gorgeous rooms inside the home.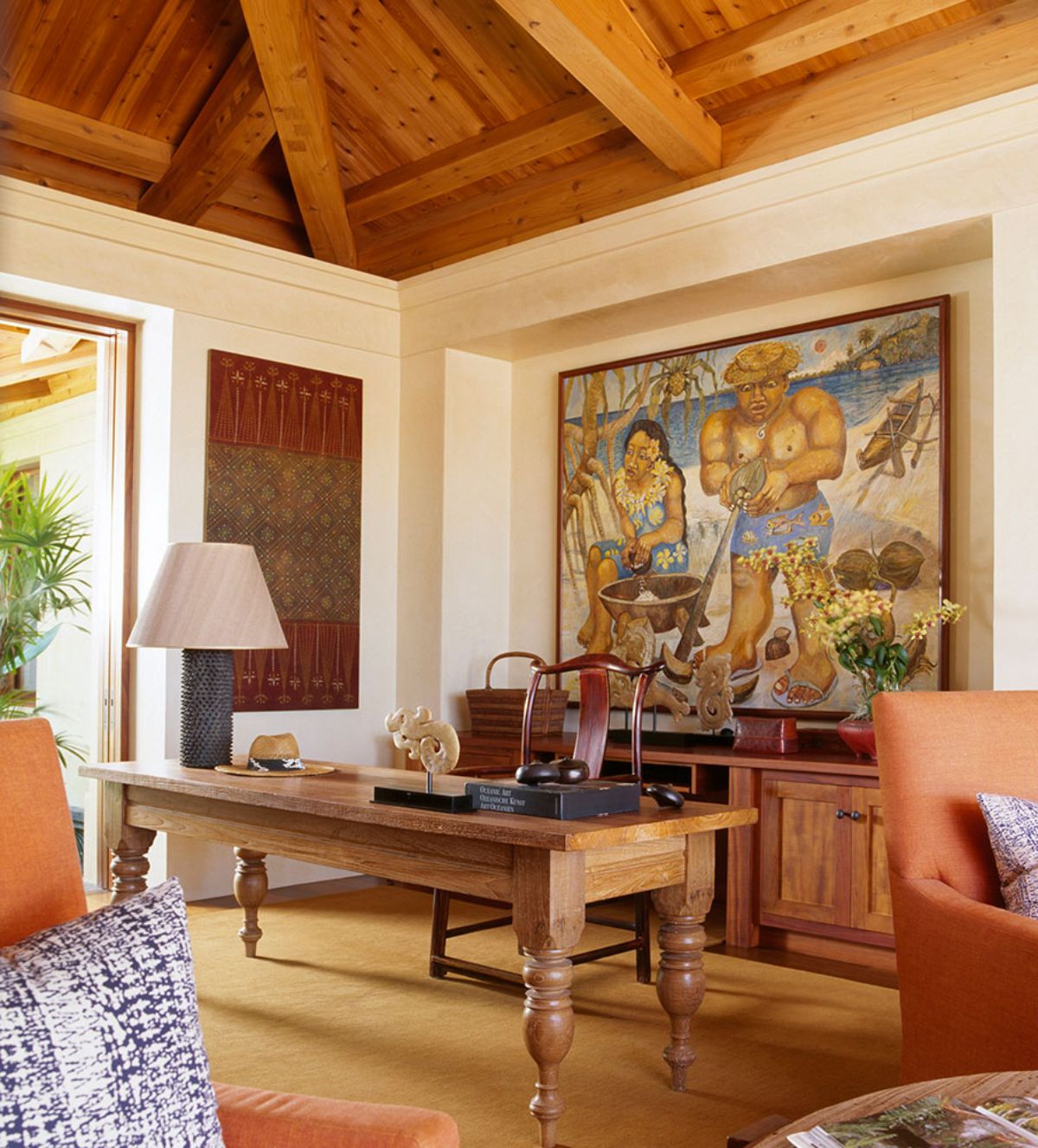 One of my personal favorite additions is the bedrooms with four-poster beds and open doors to the outside. I can imagine sleeping comfortably with the door open for that summertime breeze or sleeping in comfort with the door closed.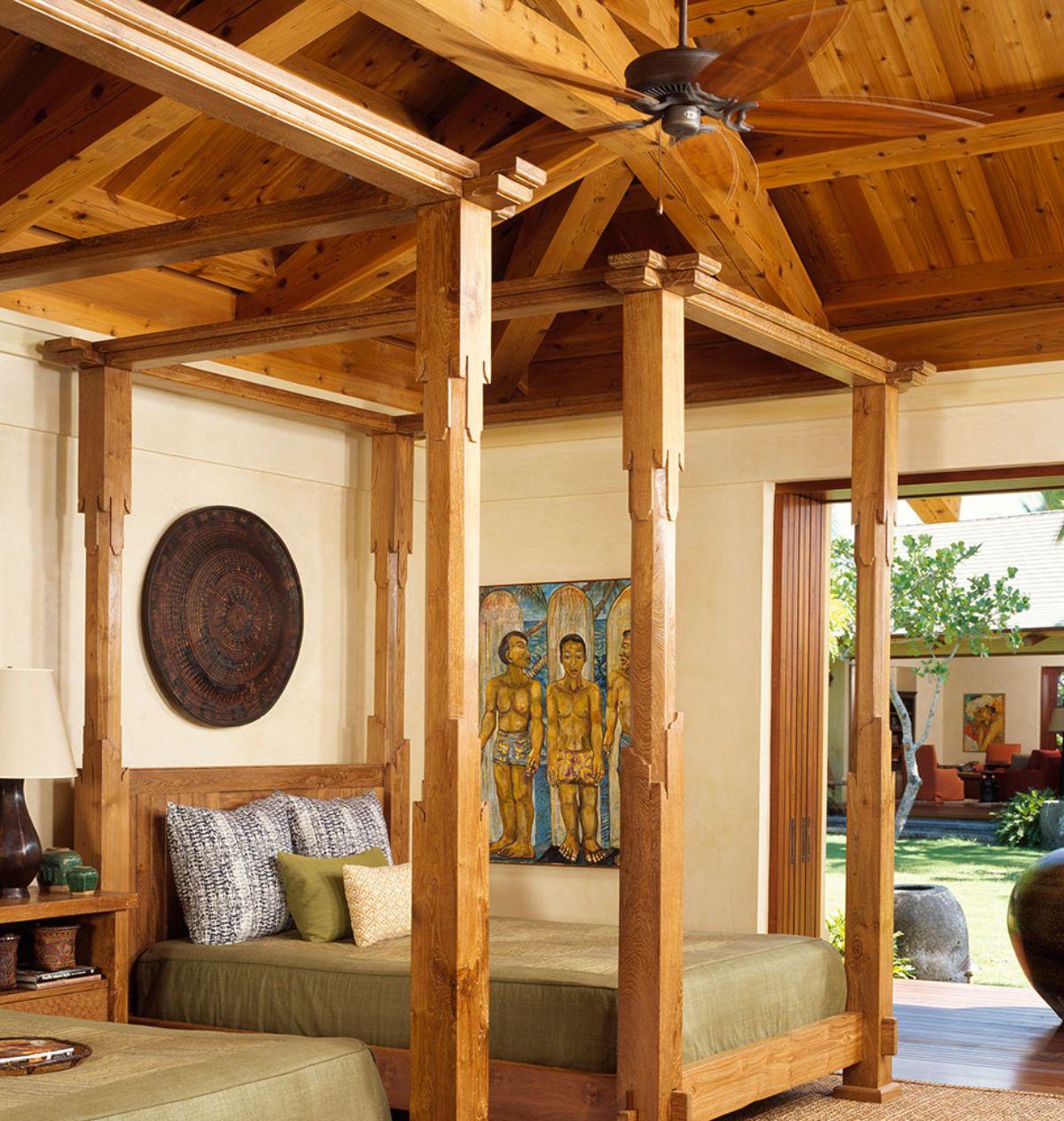 Look at this gorgeous space! It may not be a luxury home by some standards, but it is by my definition. Open rooms with tons of natural sunlight and breezes on all sides, along with beautiful flowers just outside, it's the ultimate in a relaxing luxury home.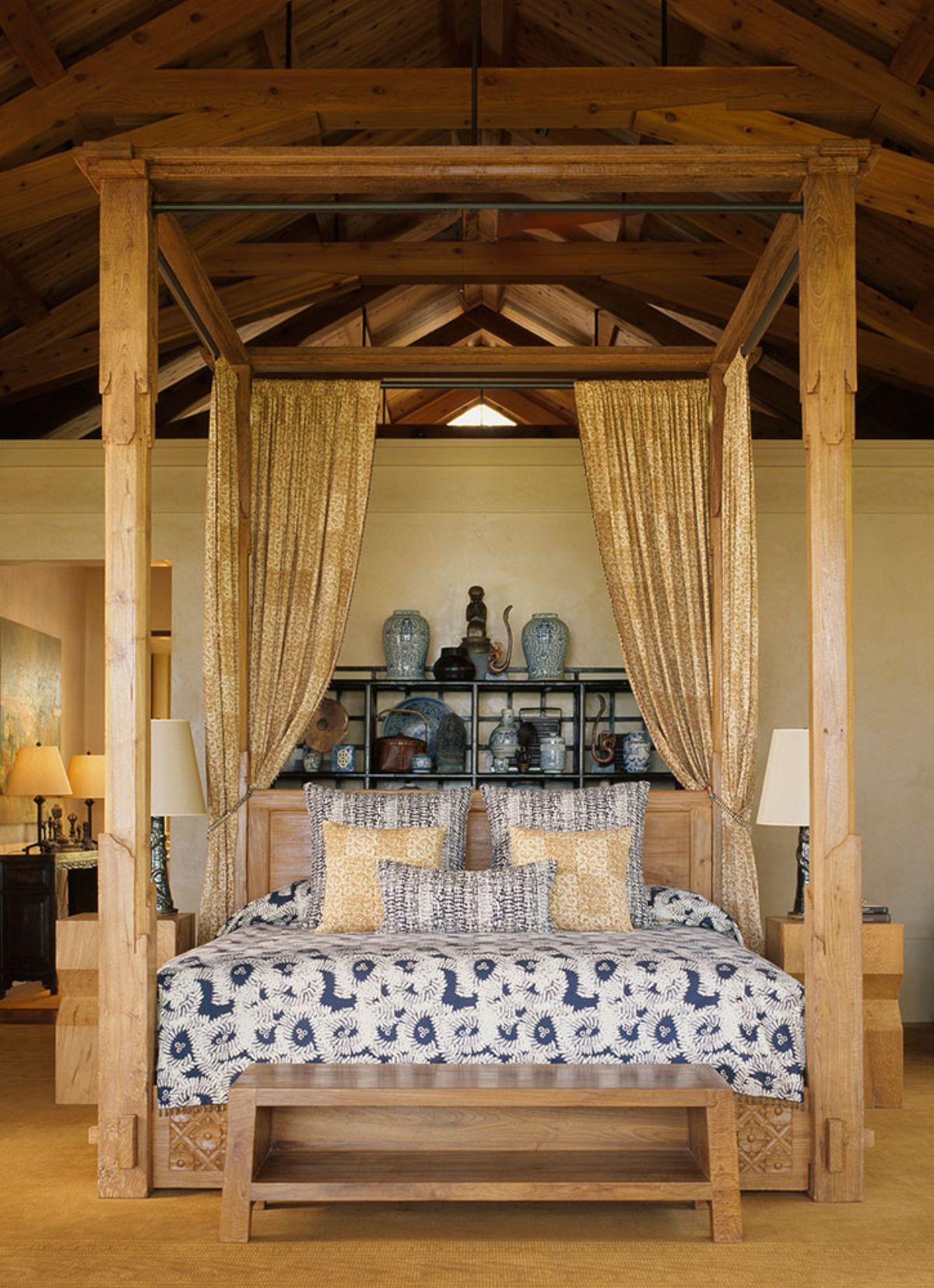 Just look at those views! Can't you imagine a romantic evening in with a cozy after-dinner drink in the porch swing overlooking the ocean, and settling down for the night in a bed that is open to the outdoors.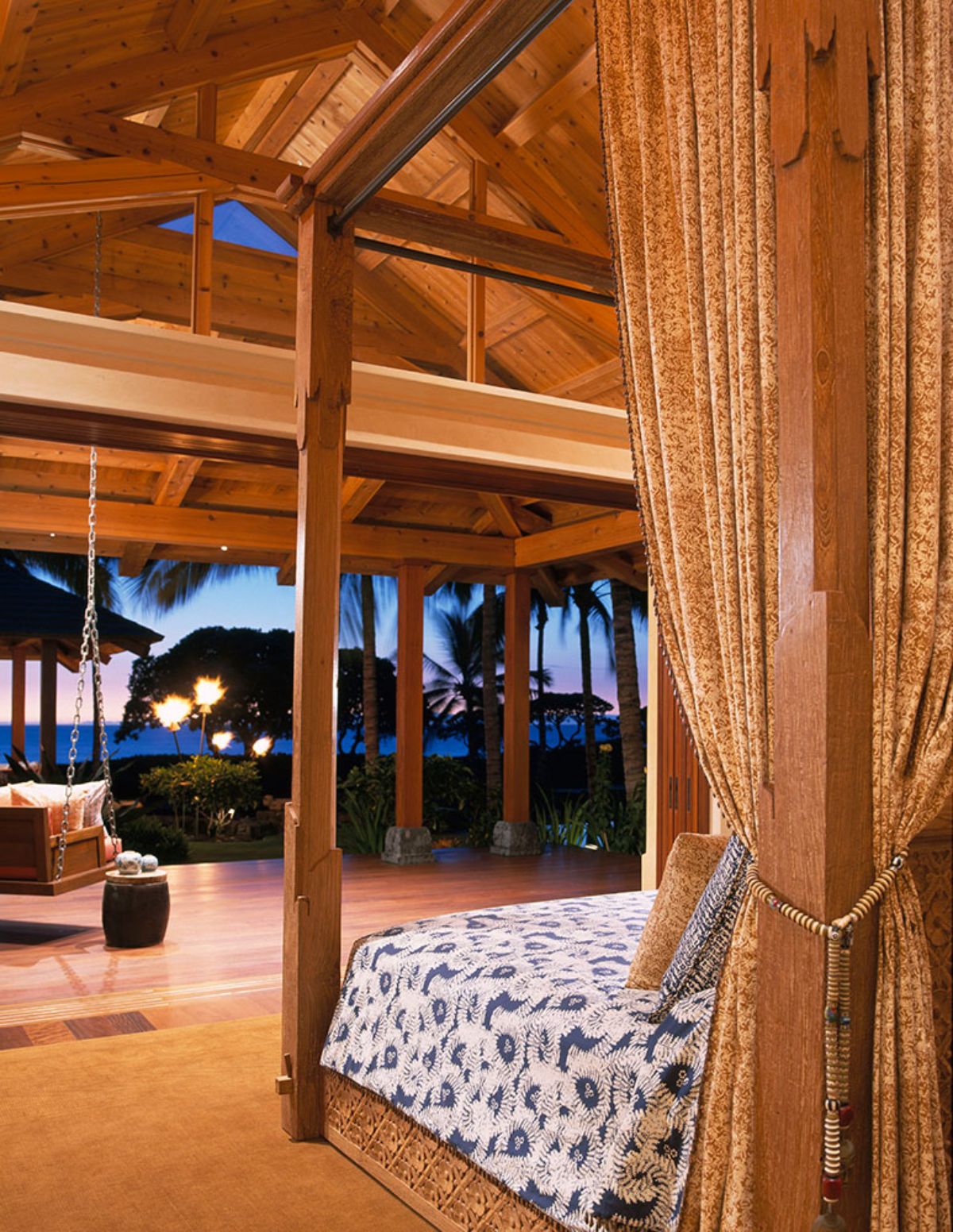 To learn more about this cabin build, check out the Hamill Creek Timber Homes website. You can also see more about their homes on their Facebook page. Make sure that you let them know that Log Cabin Connection sent you their way.
More Log Cabin Kits and Tours