What are some smart storage ideas? Everybody needs more storage space but with building costs rising we have to get creative about working with the space we have. Carefully utilizing your current room can open up some possibilities.
Even if you can't afford to build a bigger log home or expand your existing cabin, you can enjoy more storage space by cleaning, organizing and getting creative.
Smart Storage
Sort through your stuff and get rid of junk and things you no longer need or use. Implement the one-year rule: If you haven't needed it or used it in one year…throw it out or recycle it.
Think through what you actually need to have handy and what can be stored away for occasional use. Shallow plastic bins are smart ideas for use under the bed to hold Christmas decorations, winter woolens (or summer flip-flops), or hobby projects that can be bundled away.
Use built-ins and wall cabinets. Wall space and ceiling-mounted storage is a great way to utilize those bare areas and re-capture storage space. Get your junk up off that valuable floor square footage.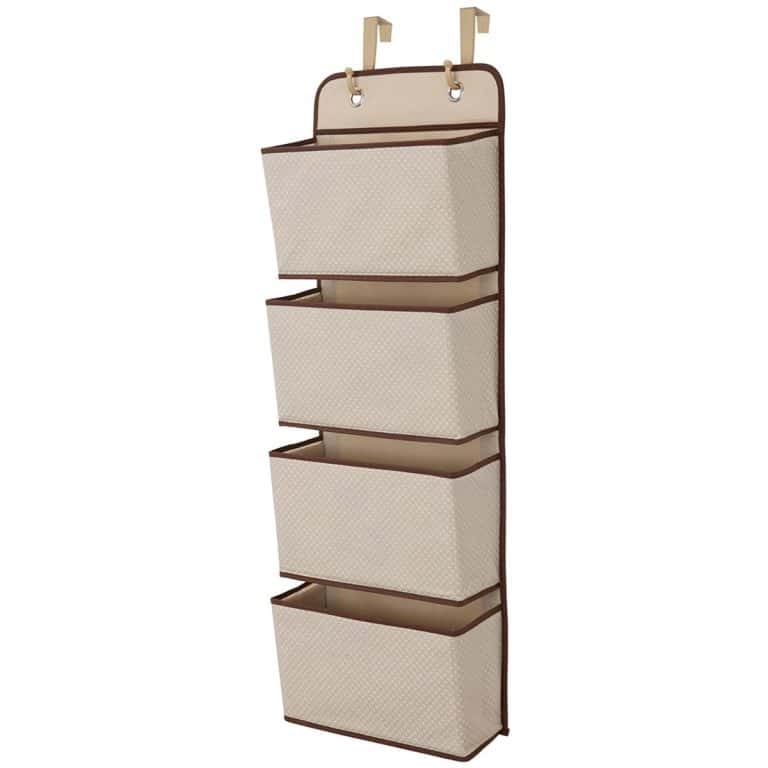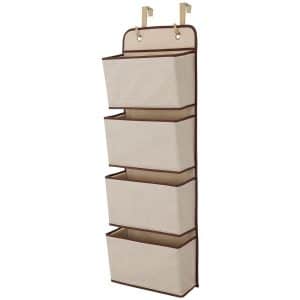 Set up a storage system in your closets. Using wire shelving, racks, hooks and drawers can organize your clothes and accessories and open up a great deal of space. You don't need all your hanging space to be full-length. Instead, double up your hanging capacity with upper and lower racks.
Utilize the valuable unused space on your doors with a 4-pocket hanging organizer or use the space to hold up to 12 pairs of shoes with a hanging shoe organizer.
Add in a closet or storage area. Do you have unused space under a stairs or in a mudroom or entrance area that can be closed off and turned into a closet? How about a cabin loft area? The angled roof line provides corner space behind a knee wall. An unused corner could accommodate a few shelves.
Maximize garage storage. If you have a garage you have great potential smart storage area. Is there a loft or attic space? Install pull-down stairs for access. Install hanging storage on the walls for garden tools and outside things like hoses and folding chairs. If you have open rafters you can add flooring or a shelf across them to hold boxes. Or build an elevated shelf above the level of your car's hood to hold boxes and still be able to park inside your garage.
If you have the room you could add a walk-in pantry or even just a pantry area along one wall. Keep it shallow if space is limited and you'll still be able to store plenty of cans, jars and bottles.
Other Storage Ideas
If you're still looking for more ideas or like to see examples of storage ideas, check out some of these links:
These smart storage ideas should get you started on getting organized and being creative with the amount of space you have in your cabin. Adding storage space carefully can enhance your enjoyment of a tidy, efficient log home.
More Cabin Decorating Pages:
Log Cabin Home Decor Ideas Log Cabin Home Decor Ideas for your Log Home Dreams
Your Cabin Fireplace Guide A cabin fireplace brings warmth, ambiance and a general sense of comfort to your log home.
Cabin Hardware Cabin hardware adds practical performance to the overall rustic feel of a log home.
Log Cabin Decor Styles and Themes Using a log cabin decor style to guide your log home interior design ideas.
Ceiling Fans for Log Homes Ceiling fans keep your log cabin cool in the summer and warm in the winter by circulating the air. Learn these tips for the most effective cabin fans.