To many, living in a long cabin is the ultimate dream. There's just something romantic and almost whimsical in being surrounded with all of that raw natural beauty. And since the interiors of log cabin homes are already stunning, especially when the walls are left raw, there really isn't much you need to do to it to make it shine in its best light.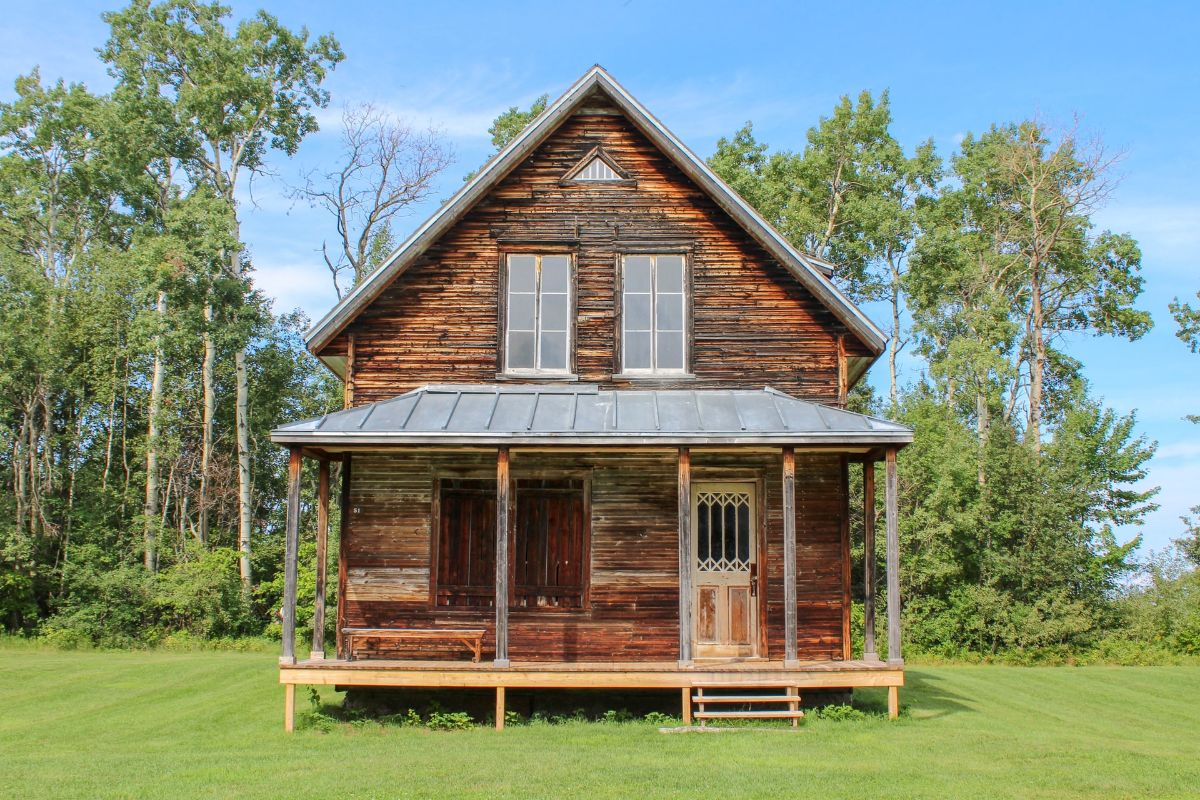 Here, we'll go through just some of the interior design ideas that will easily take your log cabin home to a whole new level. Check them out.
Enhance the Natural Beauty
So, the easiest way you can make your log cabin home shine in its best light is to simply embrace its natural beauty. And not only embrace it, but make a conscious effort to further emphasize it.
The warmth of the natural wood combines excellently with the somewhat cooler aesthetics of natural stone. That's why you should consider mixing the two, to create a beautifully balanced interior.
When choosing the interior décor pieces also try to stir more towards various natural elements. For instance, consider adding a stunning antler chandelier as your main overhead lighting fixture.
Additionally, try to get your hands on beautiful carved animal skulls at SkullBliss and have them work as your main accent pieces.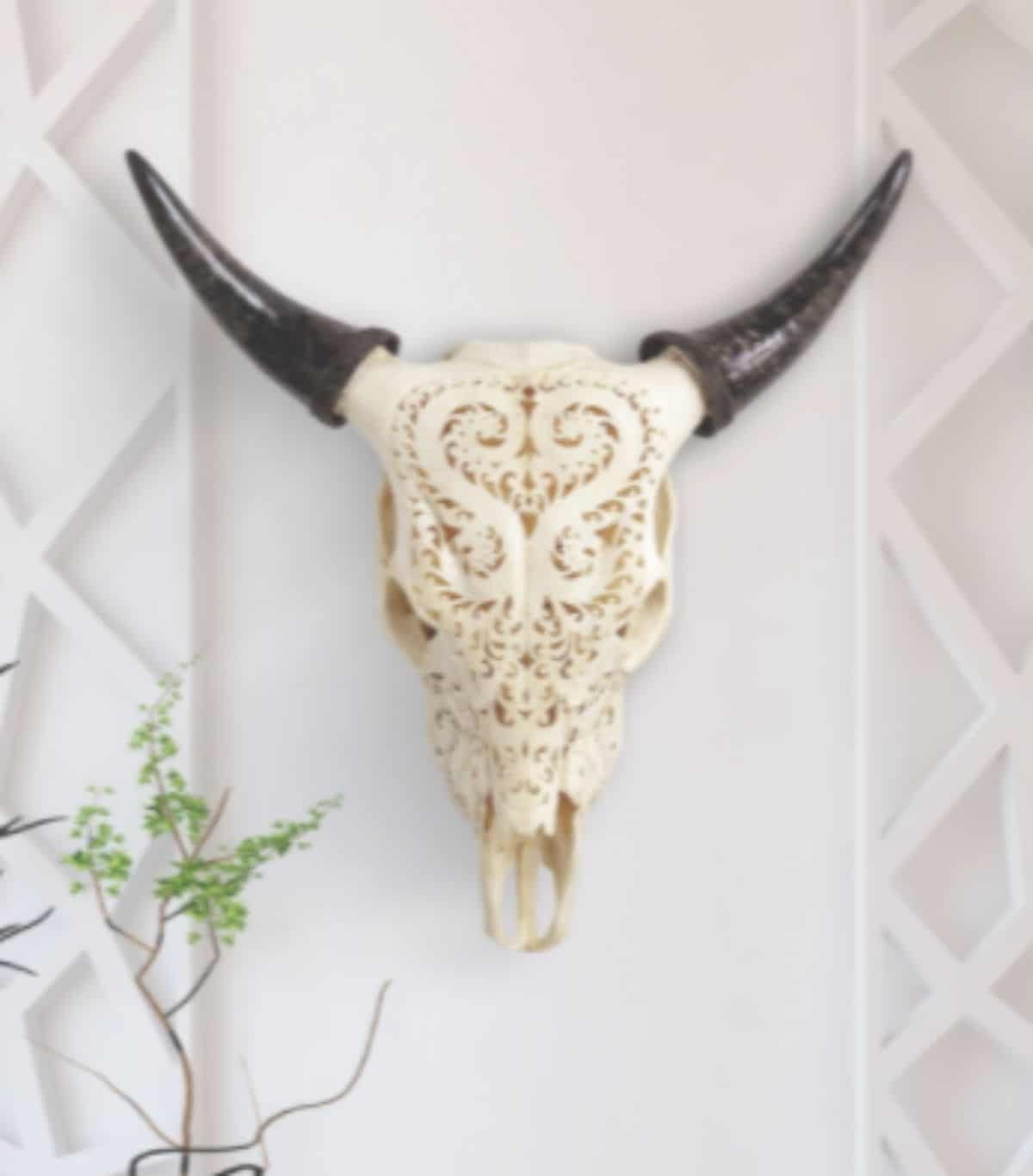 Carved Cow Skull from Skull Bliss
Go for a Boho Vibe
If you're looking for a specific interior décor style to add to your log cabin home, you might want to consider exploring the world of boho. Any of the Bohemian-inspired styles will look simply amazing in a log cabin setting.
For instance, if you opt for clean Bohemian aesthetics, you can easily amplify the natural warmth of your home by adding various décor pieces in natural, earthy tones.
Interesting area rugs, layered throw pillows and colorful throw blankets are just some of the things you should look into.
On the other hand, if you'd like to make your log cabin resemble more a beach-side cottage, you should focus more on boho chic pieces.
Add Some Contemporary Contrast
Next, one of the biggest challenges people face when furnishing a log cabin is the implementation of modern technology and appliances in the overall design.
However, there's really no rule against it when it comes to mixing natural and rustic. That's why you can easily go for a purposeful contemporary contrast in areas, such as the kitchen. For more ideas and inspiration, make sure you check out some amazing transitional design ideas and allow yourself to get inspired.
The real beauty of any interior design style lies in the fact that it's extremely open to customization and personalization. So, find a style you vibe with the most, let it inspire you and use it to create your own beautifully- designed sanctuary.
Bring the Nature In
Finally, there's nothing that can contribute more to the log cabin aesthetic than nature. That's why you should see to it that you try and bring as much nature as you can indoors.
First off, make sure that your home is well illuminated with plenty of natural light. But also make sure that you install some window treatments that will allow you to dim down the natural light when you need to.
Next, bring in plenty of greenery. House plants not only have the amazing power to make any space look instantly better but they'll also have a hugely positive effect on your physical and mental well-being.
To make thing easier, choose low-maintenance plant if you're not quite used to growing house plants.
You can also mix and combine lush leafy greenery with blooming plants to not just add texture but color as well.
However, if you simply don't think you'll be able to handle any natural plants, you can always go with faux alternatives. Just make sure you add them in layers which will visually bring more depth to your space.
As mentioned earlier, there's really no right or wrong way to decorate a log cabin. Since interior design is such a personal matter, you're literally free to choose whatever you like. These were just some of the tips you can use for additional inspiration, if you're not quite sure where to start.