I love the look of the Salem Ridge cabin. You pull up outside and immediately think rustic, but inside, it is much more modern. An open floor plan with loft space and main floor bedrooms, this is one unique home to add to your list of cabin floor plans to choose from.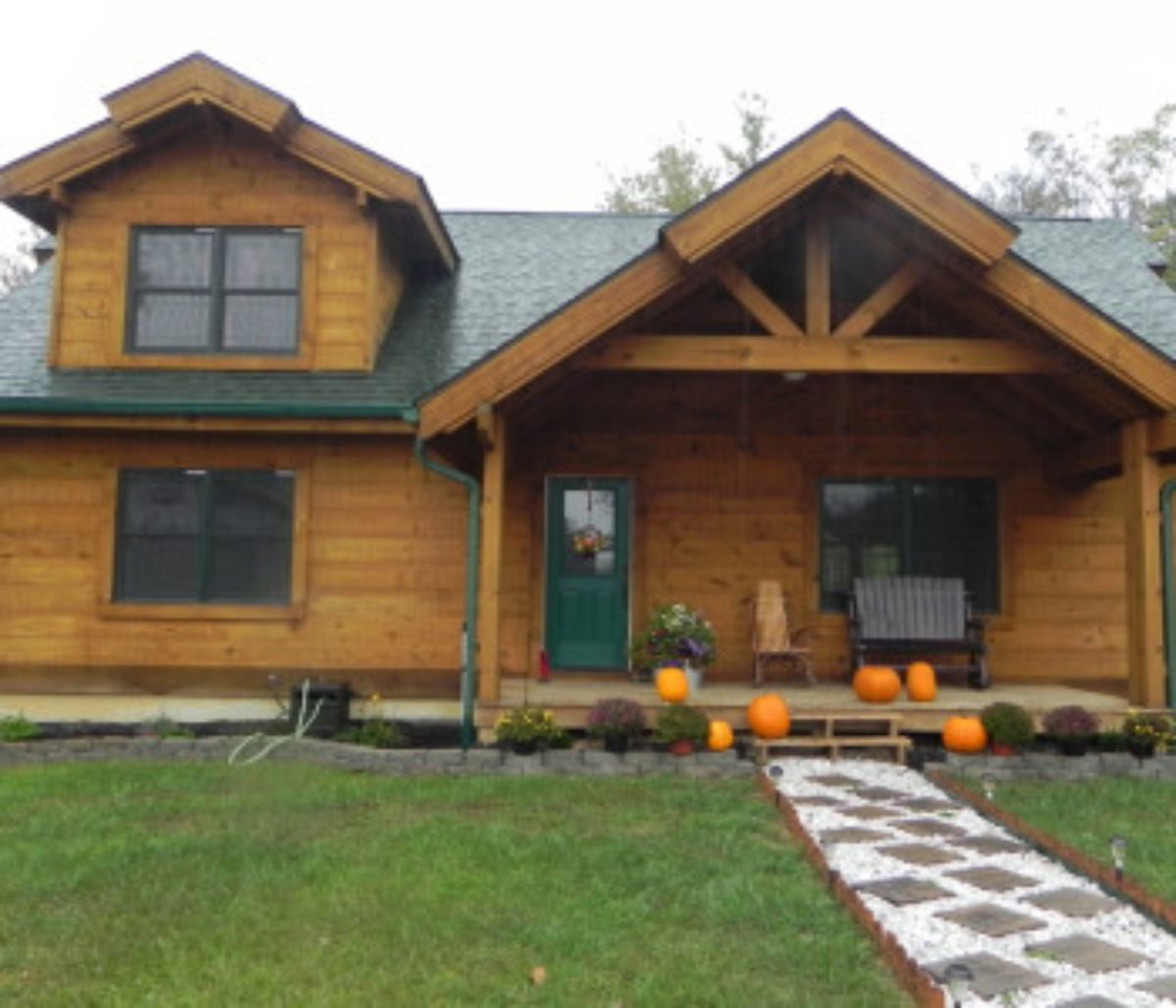 The images aren't the best of this home, but you can get an idea of the layout. Below you see the side of the cabin has its own open porch that is just off the doors of the great room. A lovely location for your grill or smoker to host weekend barbecue gatherings with friends and family.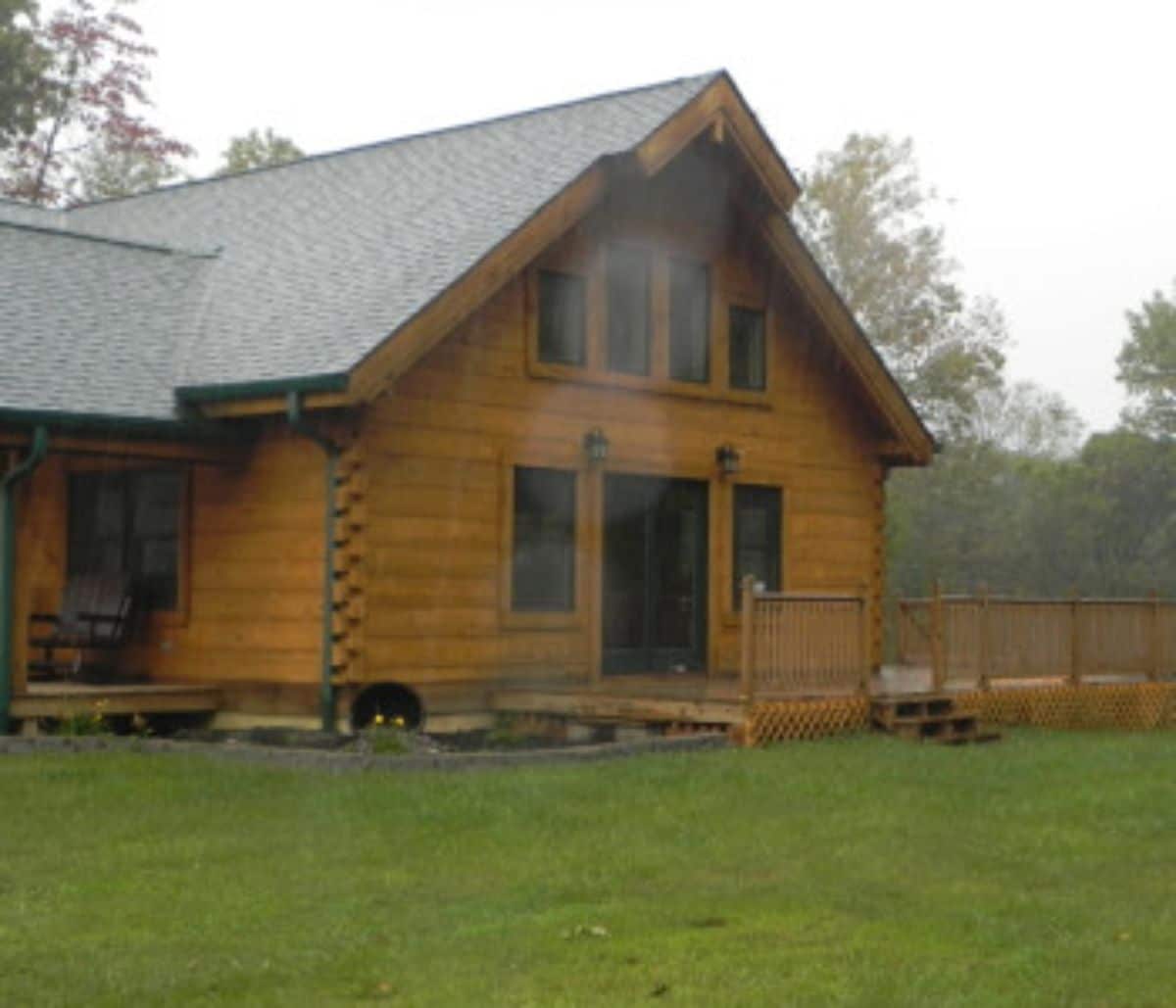 Along the back of the home, you have a full-length porch. This isn't covered, but it would be easy to add a roof or awning here if you prefer some of the areas have shade or cover from the rain.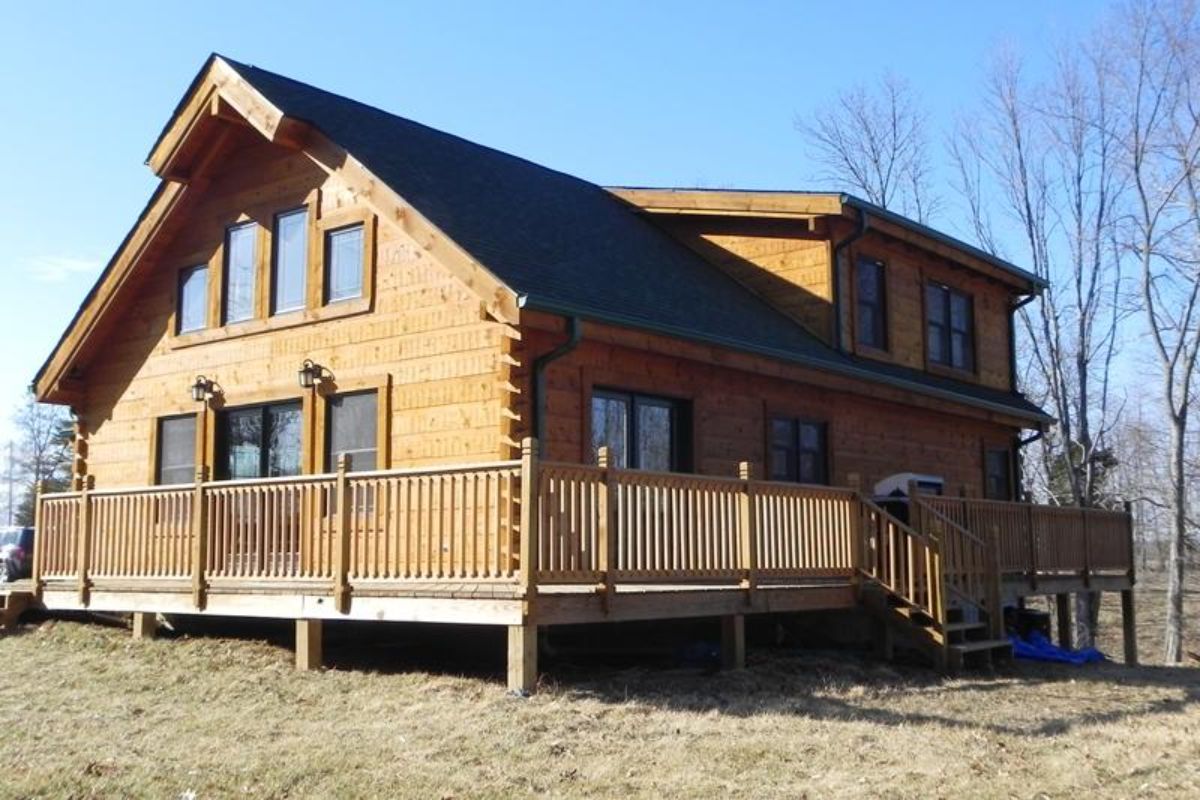 Inside this cabin, an open floor plan means the great room/living room space is open to the dining room and kitchen. This style of layout is ideal for those who like to entertain, or who have kids who may prefer sitting at the kitchen bar for breakfast rather than the dining table.
While we don't have a lot of images to show you the main floor space, you can see here the corner fireplace is a great addition to the home. This isn't just for show, but can add warmth to the home, and doubles as a TV stand.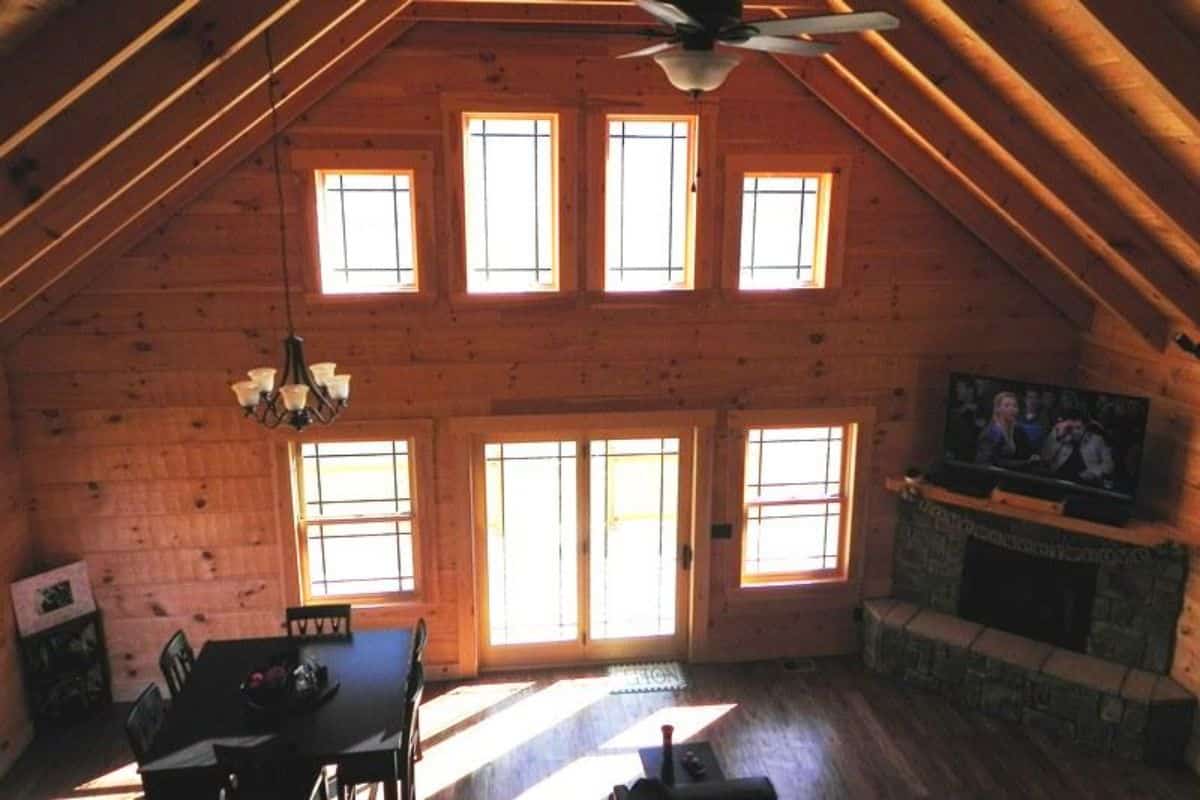 A square table is different and definitely adds that modern look to the space. It can easily hold 6 chairs and is nice enough to call a formal dining table if you have guests over, but just as cozy for a simple family meal.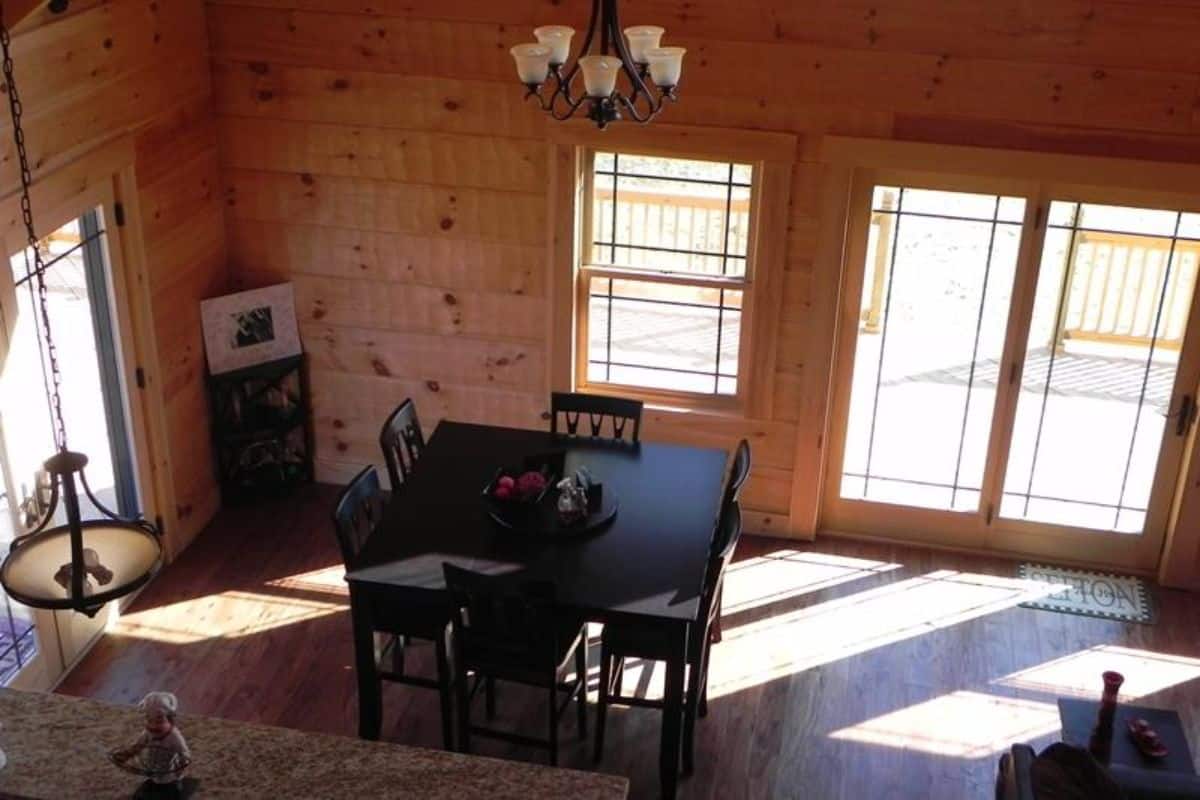 One of the things I love in this home is the use of dark red paint as well as the black cabinets. It is unique in a cabin, and while it makes a statement, it suits this family and their style. This dark red shade can be seen in this divider wall, down the hallway, and into the master bedroom.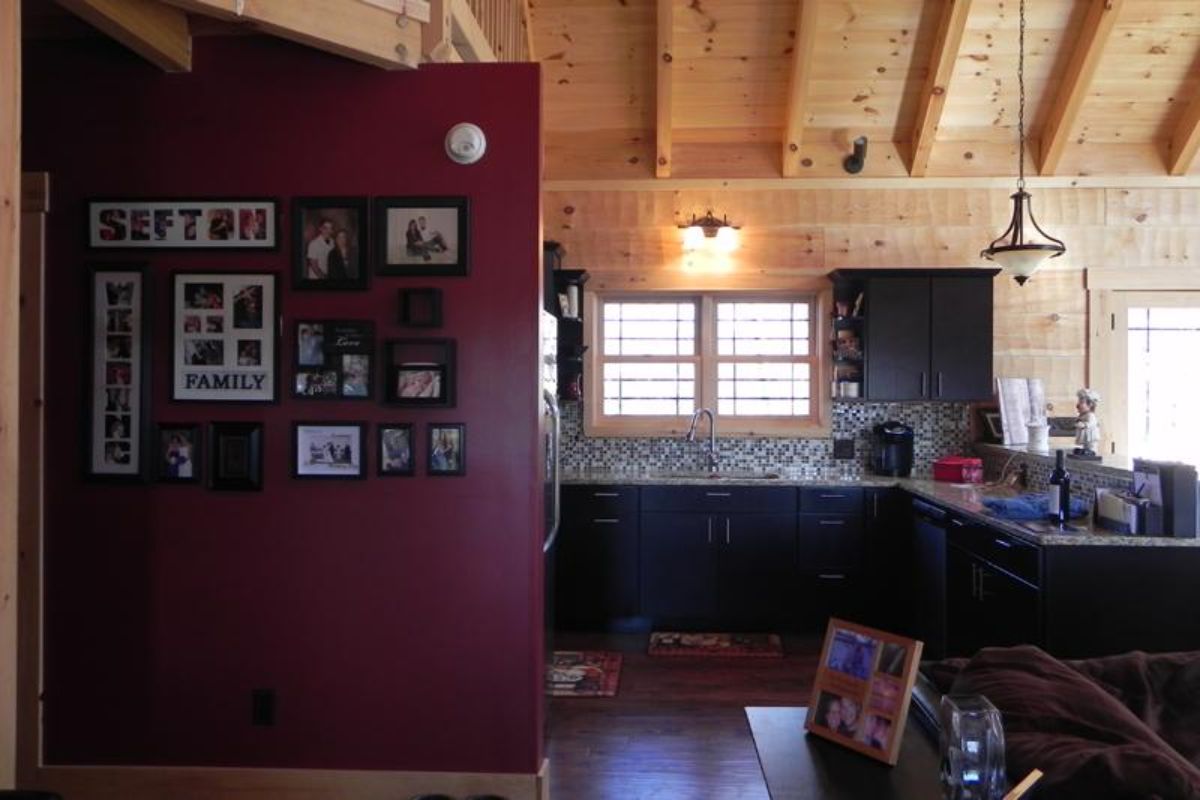 The kitchen is absolutely a modern look with granite, tile, and stone combined with black cabinets. Stainless steel appliances match the look for a clean aesthetic that is harsher than most rustic kitchen styles.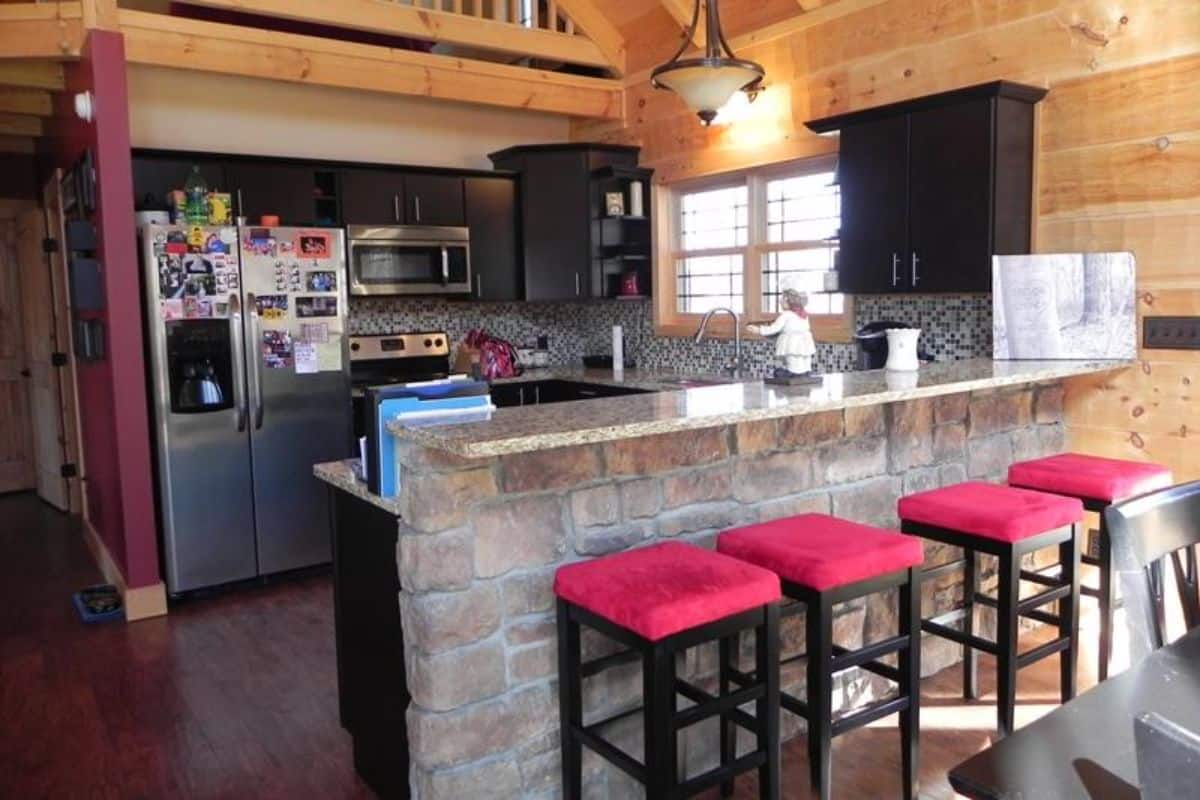 The master bedroom space is large with room for the king-sized bed and even has a unique window seat off the side that could be a perfect space to lounge and read a book, or if like me, have your cats curl up for a nap in the sun.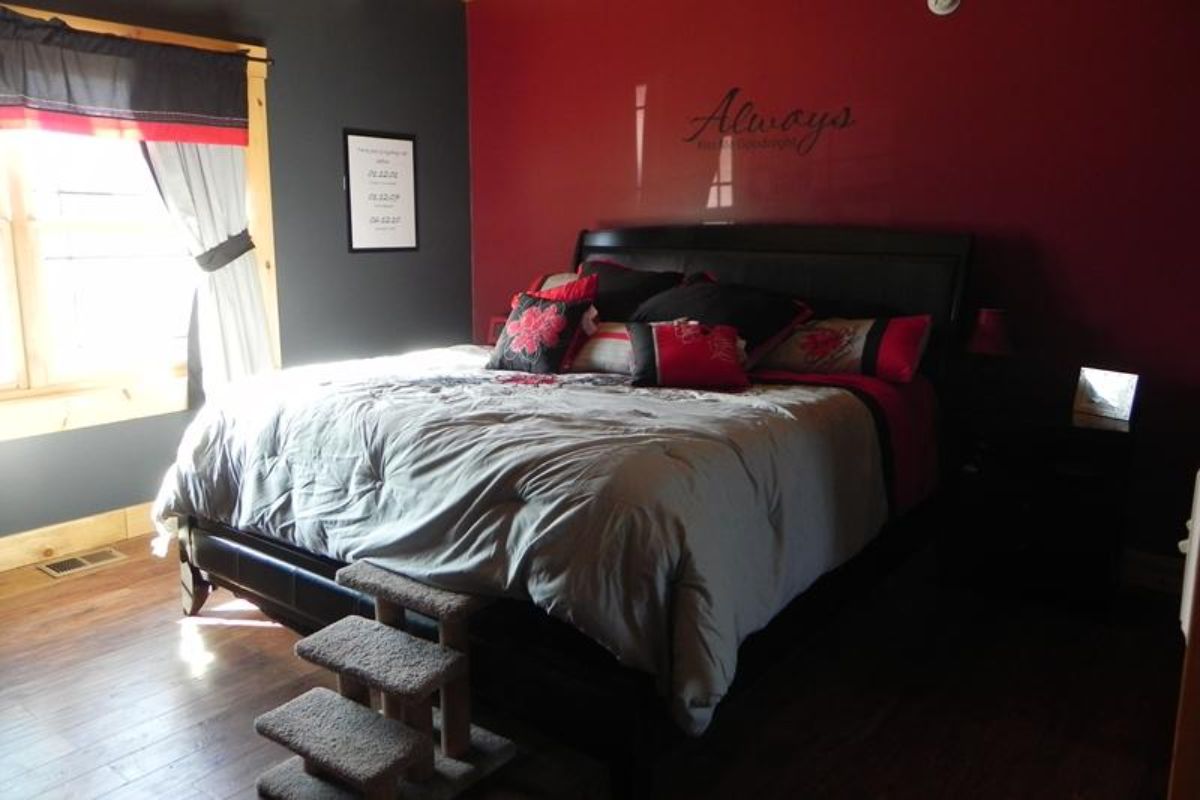 Another bedroom has a different shade of accent wall but also shows the space with a bit more rustic style. I like that this room has a lighter blue coloring with some rich greens and browns.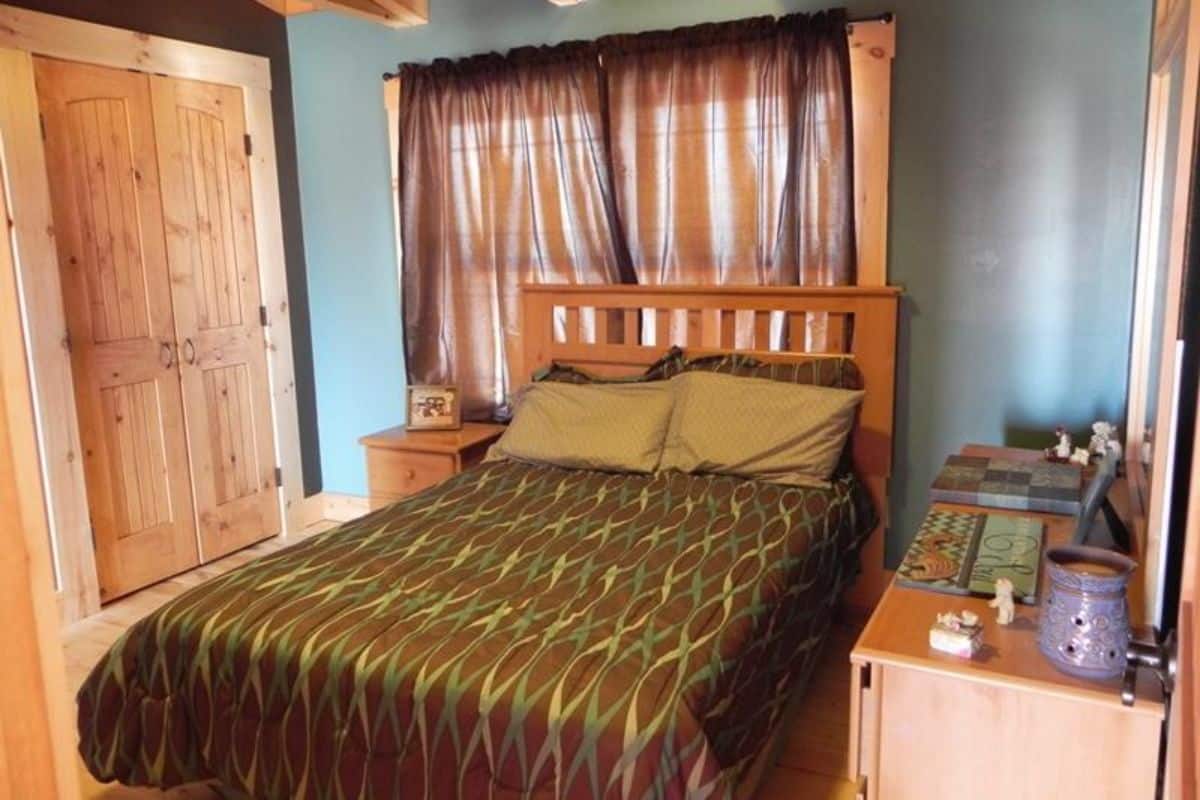 The bathroom here is a favorite with the gray/blue tile and the combination of a corner shower and a lovely soaking bathtub. If you want a luxury bathroom, this is a great compromise!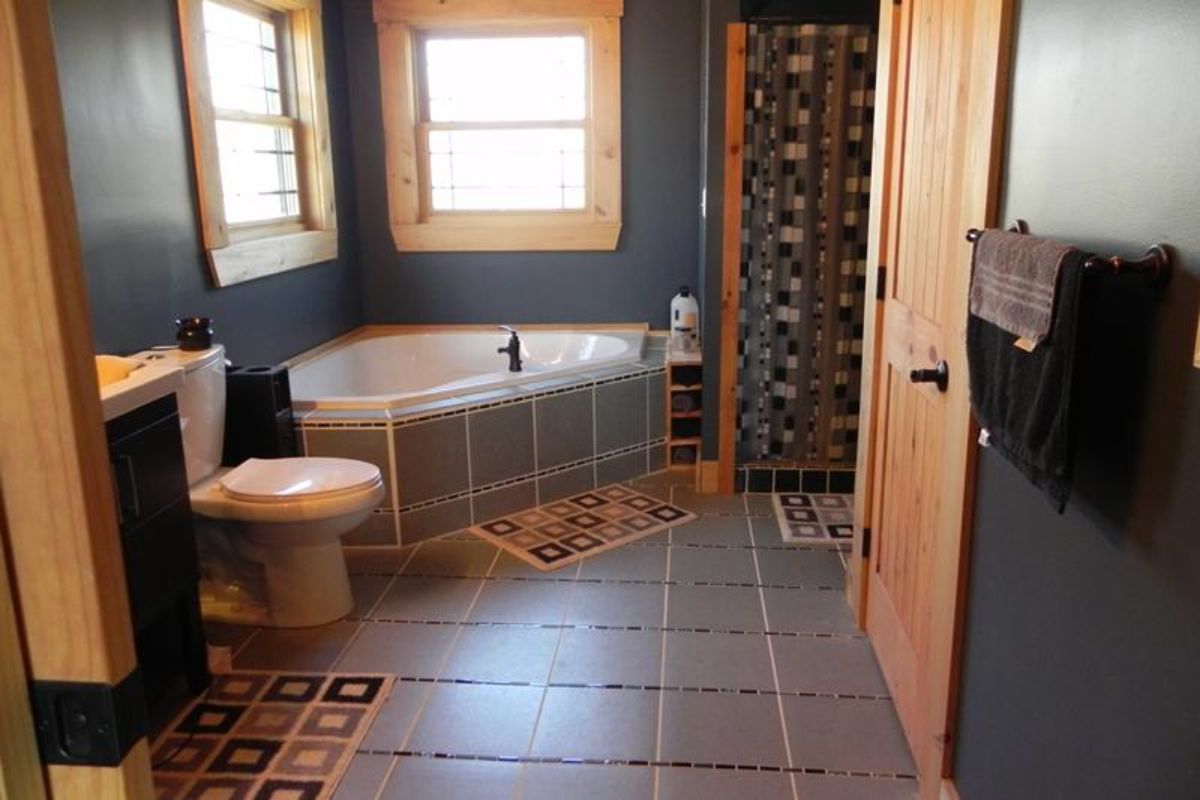 Of course, upstairs you also have an open landing on the loft that is perfect for a second living space with a sofa or a few chairs.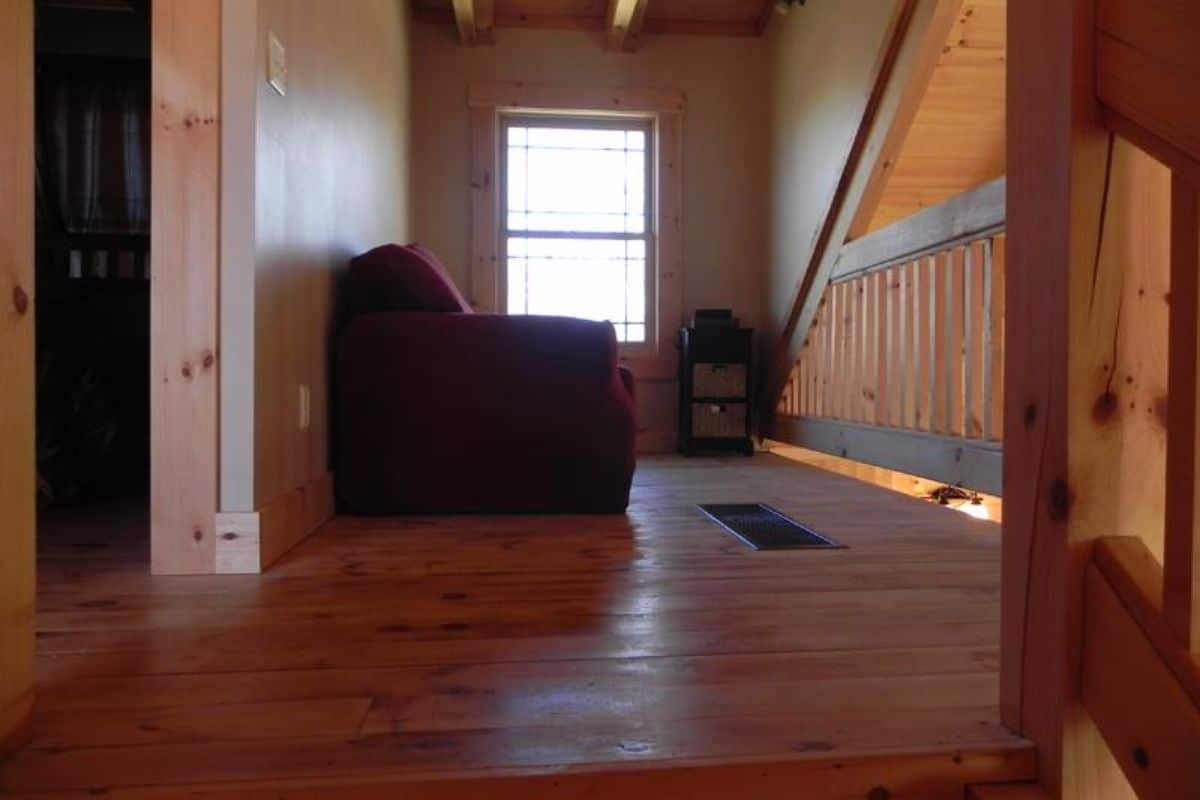 For more information about this log home, check out the Country Mark Log Homes website. You can also follow them on Facebook and YouTube for their latest updates. Make sure that you let them know that Log Cabin Connection sent you there.
More Log Cabin Kits and Tours