The Prestwick model log cabin from Stonehill is a favorite, but I love seeing customizations like the ones in the Cooke model shown below. A simple but elegant build is made luxurious with simple changes.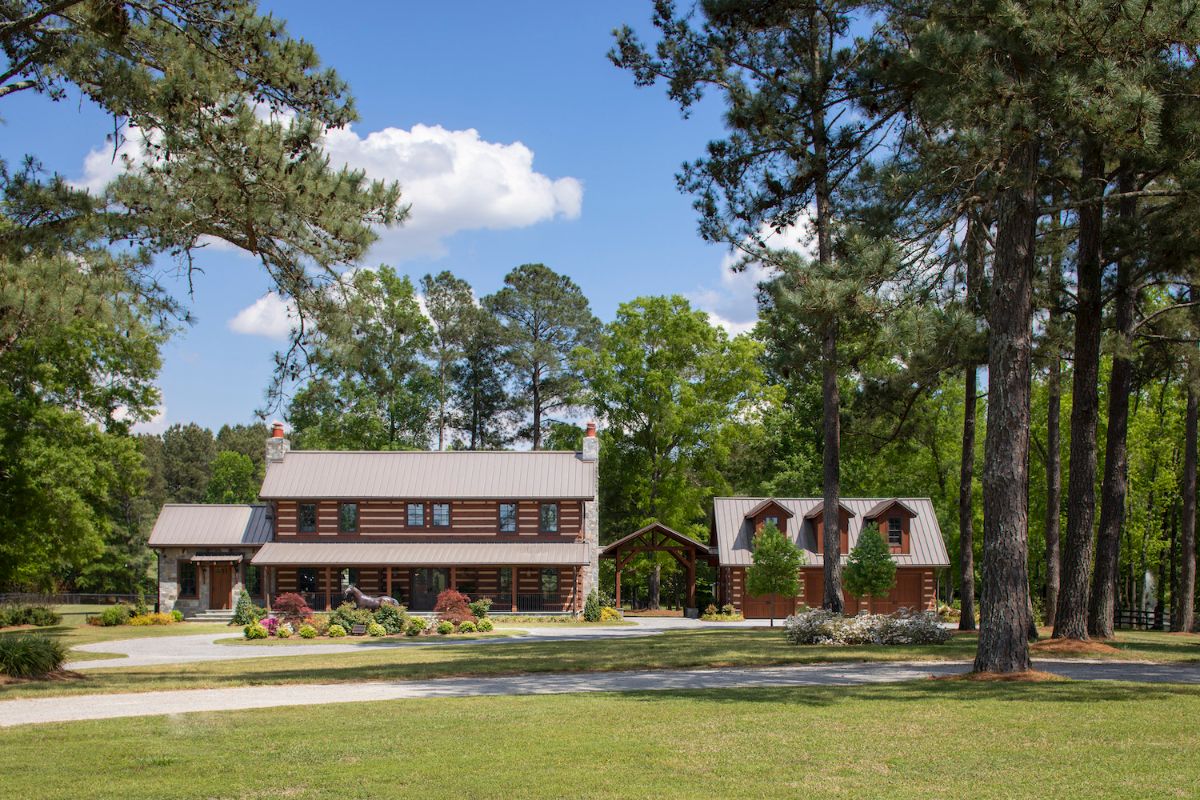 Log Cabin Size
4,399 square feeet
4 bedrooms
4 bathrooms
The Cooke is a gorgeous log and timber home that includes covered porches, decks, and a detached but nearby 3-car garage. There is room for everyone inside, with additional spaces outside that are inviting and ideal for family parties or entertaining.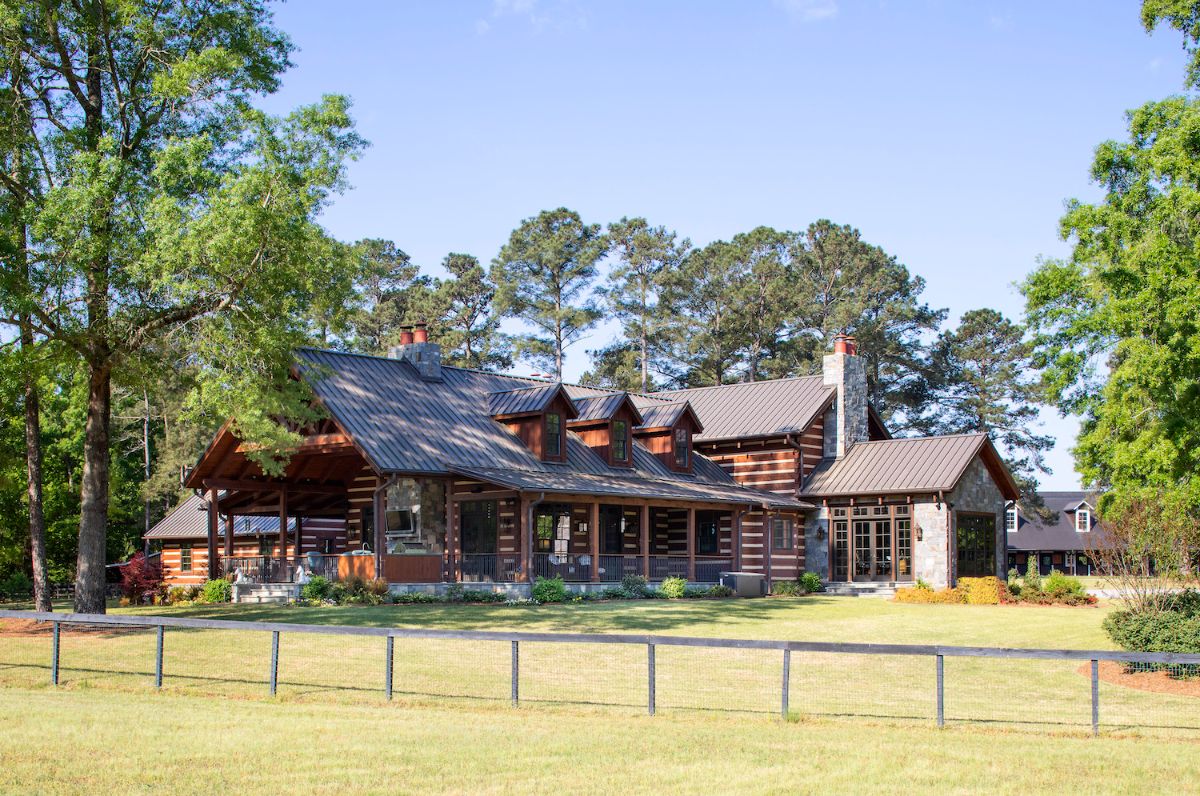 Just look at the beautiful dark wood with light chinking. This classic look on a log cabin is rare these days, but I love how the Prestwick model really makes that a star. It's lovingly handcrafted with tons of small updates that reflect the personality of the owners.
The outside of this home includes multiple covered porches with a large yard open to the home. While it isn't specific to this model, I do have to admire how they have created a true retreat with this floor plan.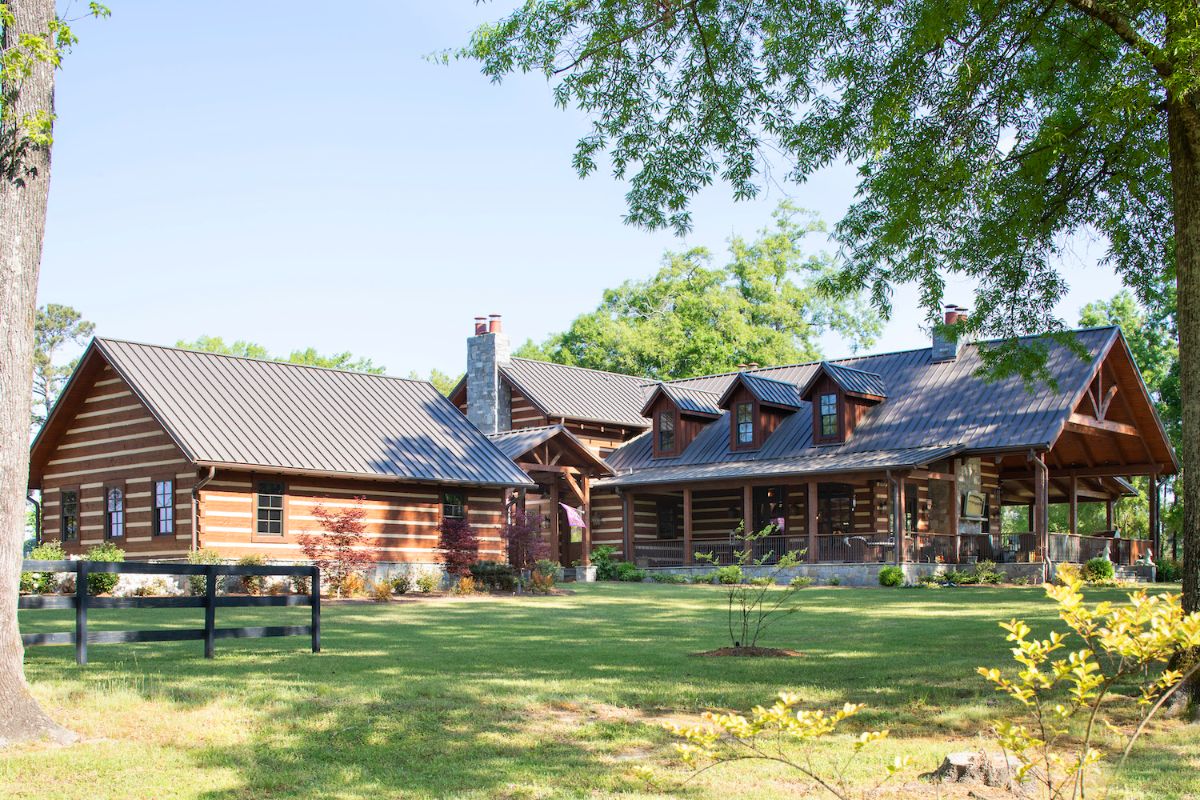 The layout of this home includes a semi-attached three-car garage with extra storage and dormers above. If you want a home that is ideal for a larger family, this is a great layout for you.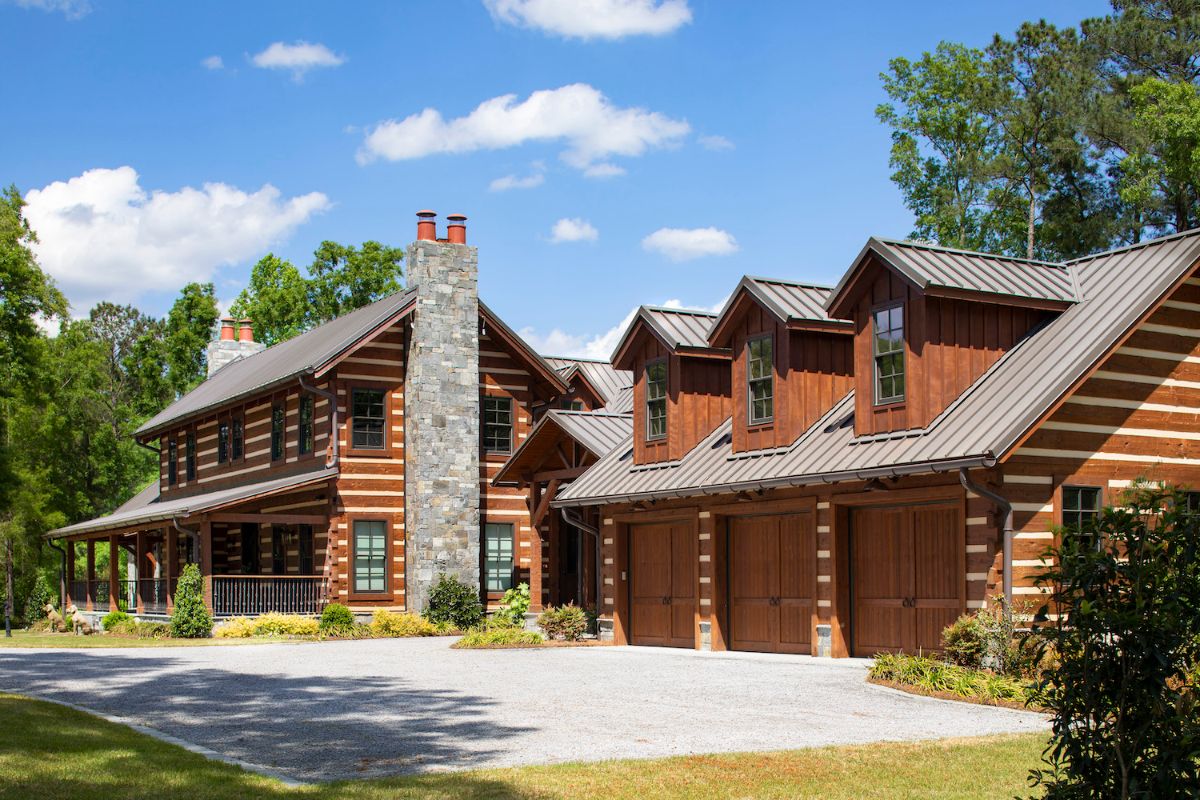 Inside the home, they have created a unique layout that is ideal for guests, parties, or even to turn this into a unique bed and breakfast. Exposed wood beams and a cathedral ceiling are a personal favorite, but those dormer windows on both sides bringing in so much natural light really elevates the look of the inside of this home.
The image below shows two dining tables and televisions mounted on both sides of the space. This is ideal for a large family, but I can imagine this same layout is used for a family reunion location. So many open spaces allow you to have a work space or meeting with everyone in the dining area, or just serve adults at one table and kids at another.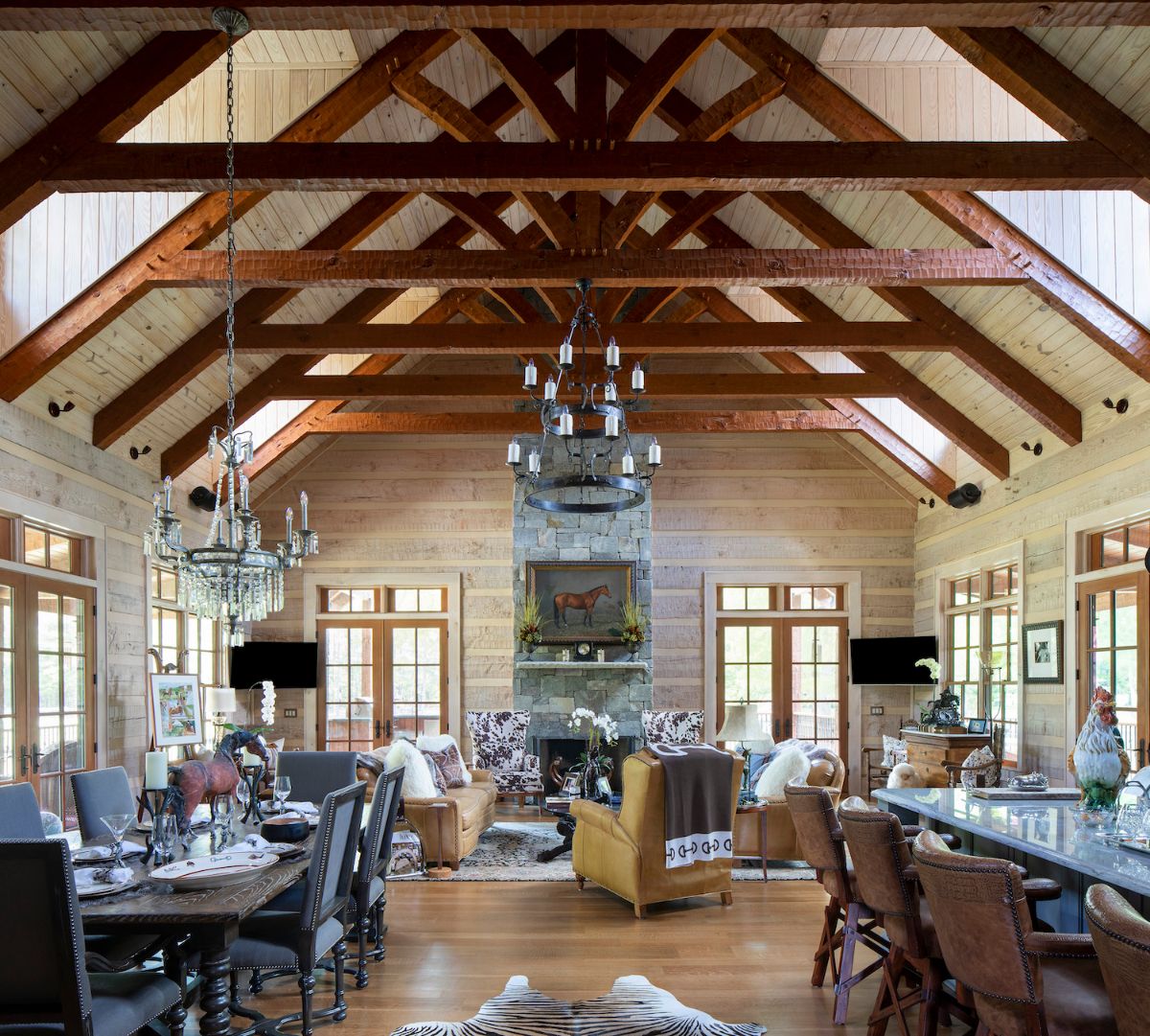 One of my favorite rooms is this home office just off the master bedroom. The windows on all sides make it feel like a retreat and not a workplace.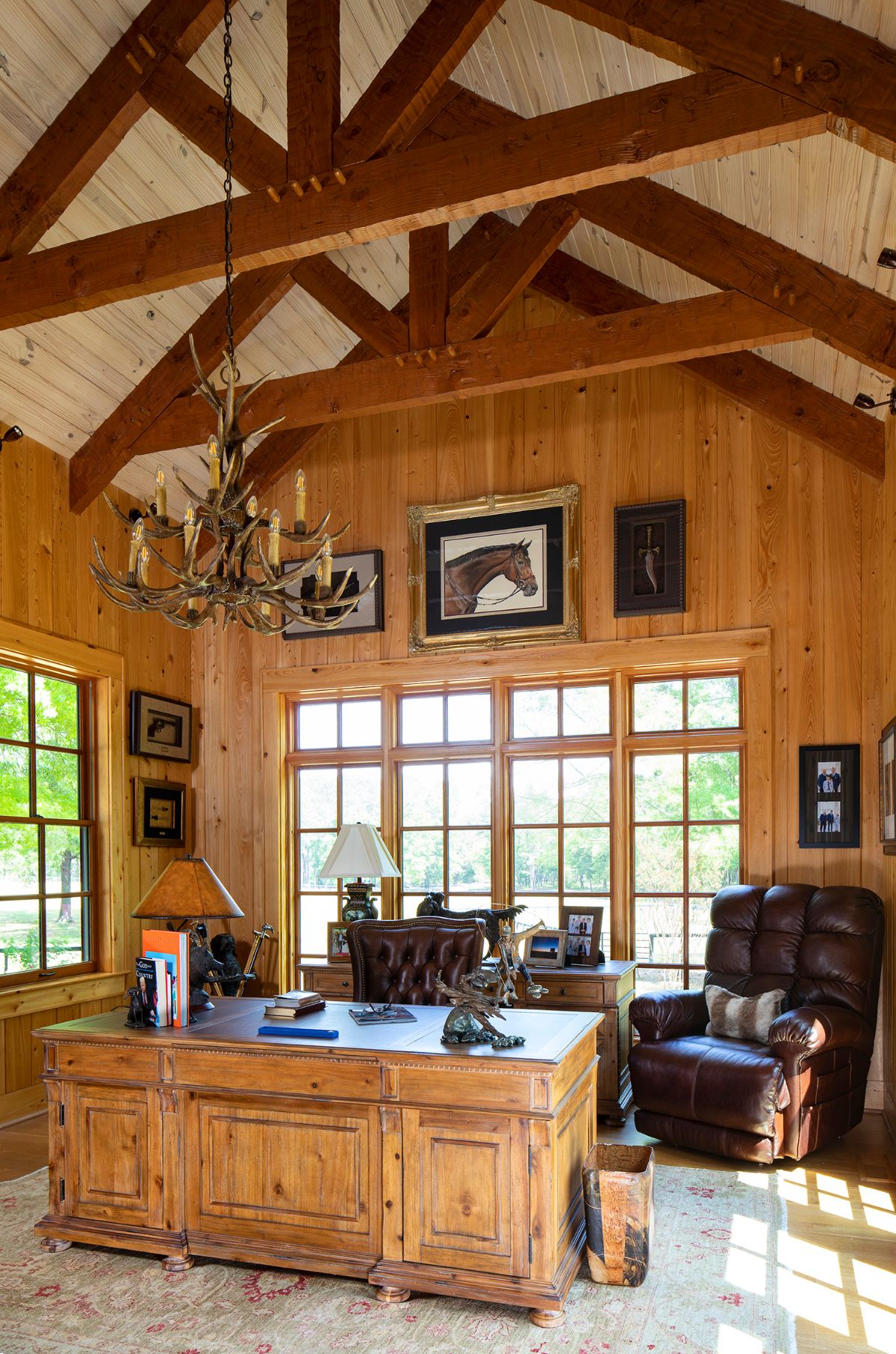 From this image below, you can see how the master bedroom opens up on both sides of the office. A fireplace between the rooms is great for heating them in the winter months, but ideal for bringing that cozy atmosphere to life when you want.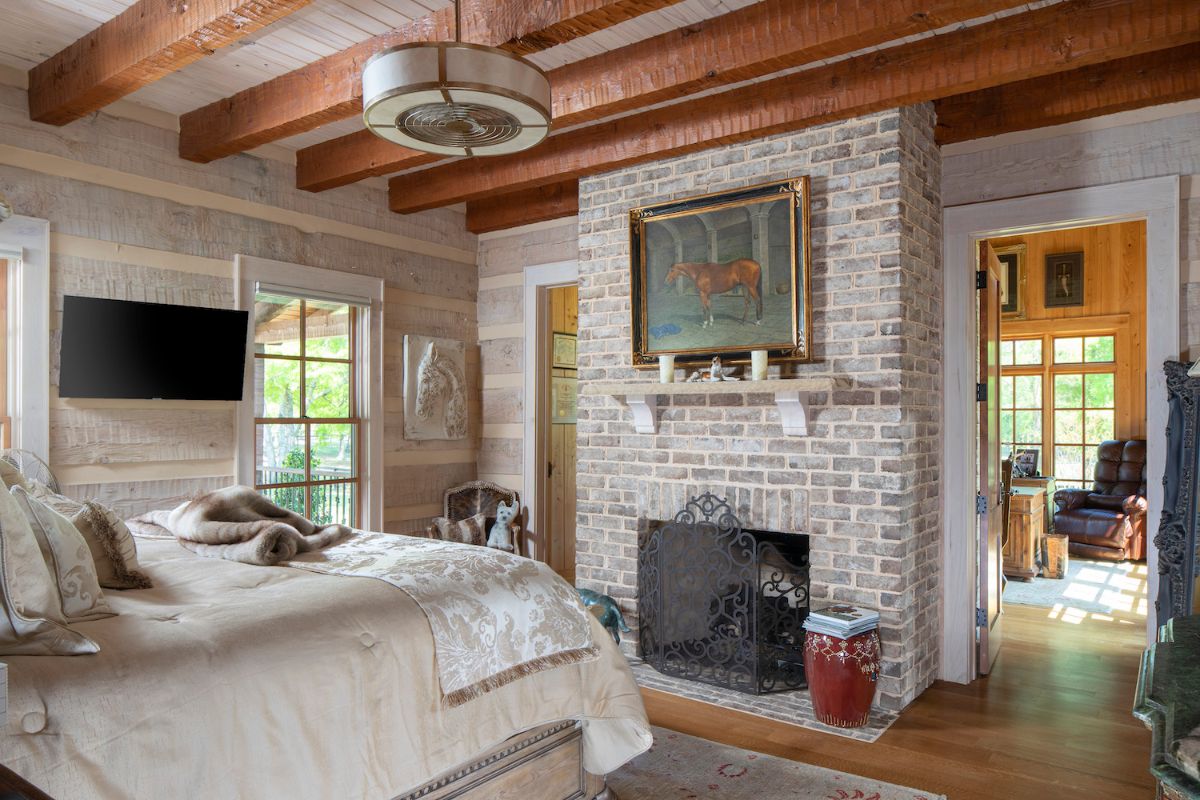 Of course, I cannot show this home without giving you a look into the master bathroom. Separate vanities are on either side of a stunning copper soaking bathtub with a glass door shower across the room. If you want an at-home spa experience, look no further than this home!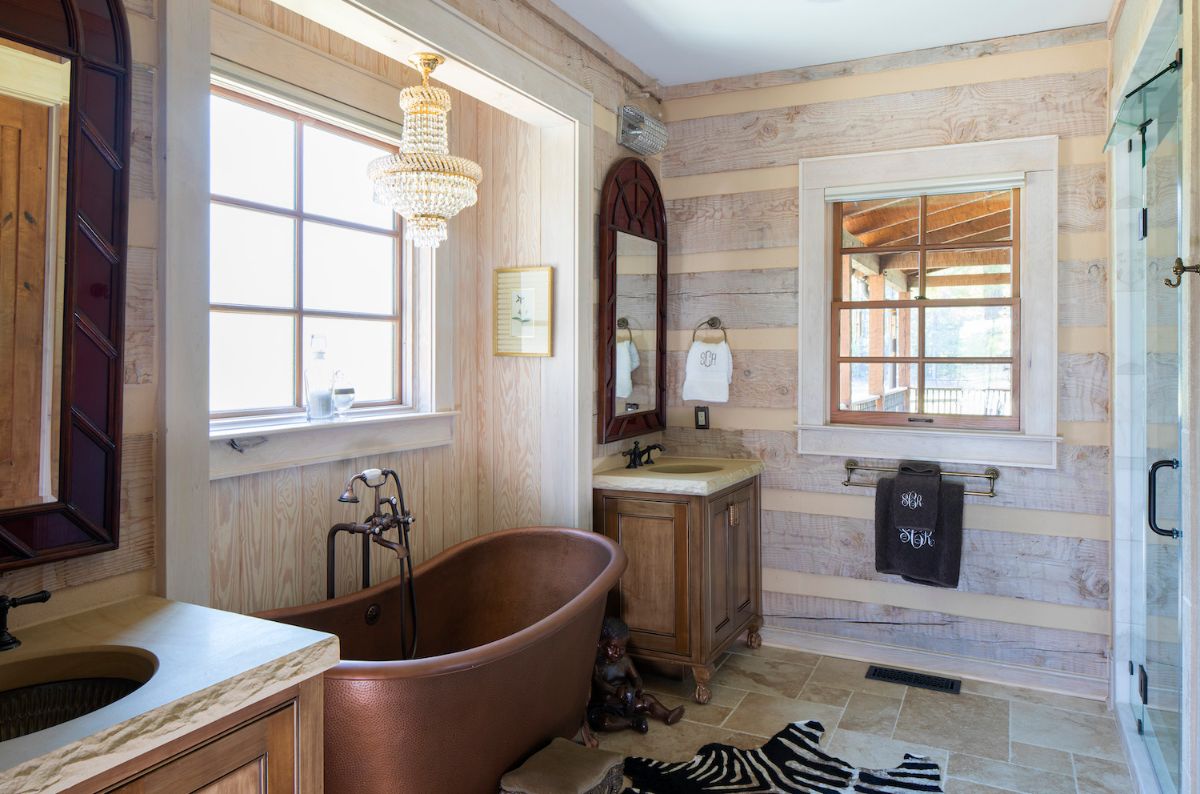 For more information about this build and others, check out the Stonemill Log Homes website. You can also find them on Facebook, Instagram, and YouTube for regular updates. Make sure you let them know that Log Cabin Connection sent you their way.
More Log Cabin Kits and Tours