Learn How to Build Your Own Cabin
A log home building school can be the answer to finally achieving your dream of building your own cabin. Do you dream of building your own log home but don't know how to go about it?
There are log cabin building schools that will give you the confidence to tackle the project and immerse you in the tools and techniques needed to build a log cabin.
Even if you are familiar with conventional construction you will learn to handle the unique challenges of working with logs, compare the energy efficiency of log homes vs. stick-framing and discover cost-saving and labor-saving tricks that you can use as you pursue your log cabin dreams.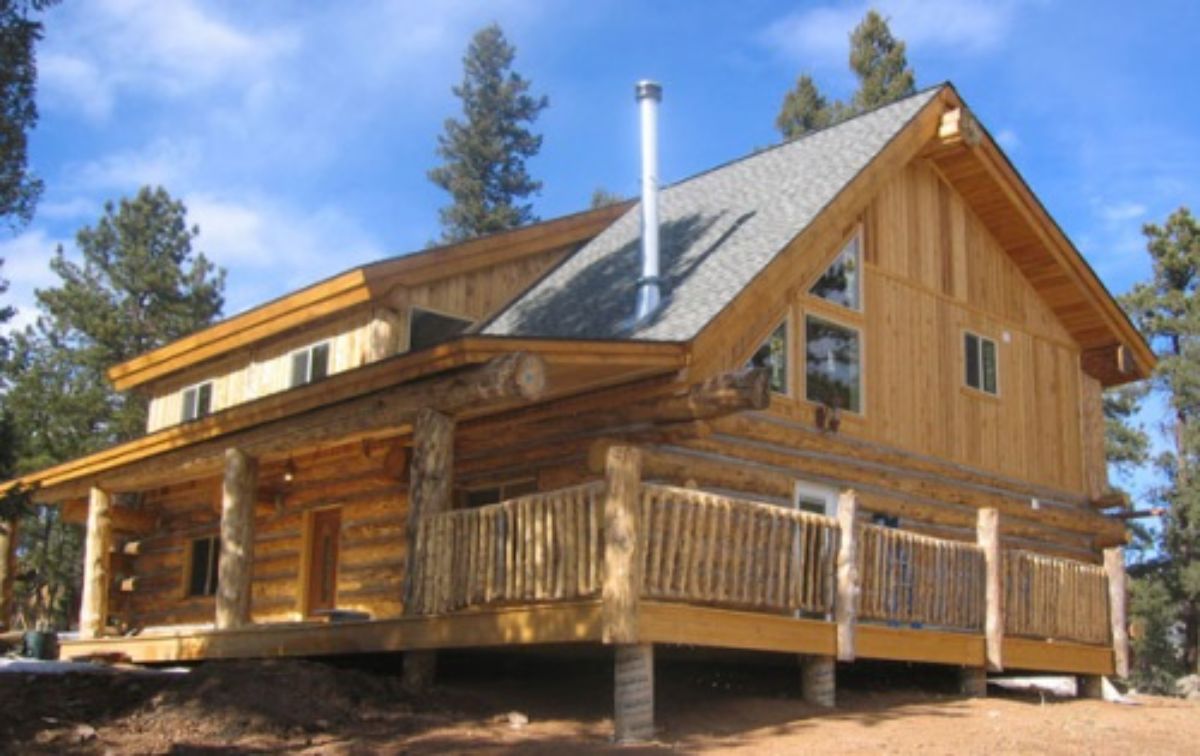 Log Cabin Building Challenges
Some of the questions that many people have when they contemplate building their own log home or attending a log home building school include:
Hands-On Experience
Nothing can fully prepare you for the enormous but rewarding task of building your dream cabin, but log home building classes and timber framing schools will give you a huge head start on your journey.
The best way to learn is through hands-on work and these log home building schools offer experienced instructors who can pass on their hard-earned knowledge with practical, useful insights and log cabin building tips. They will answer all your questions and push you forward with the confidence and knowledge you need to complete your log cabin dream.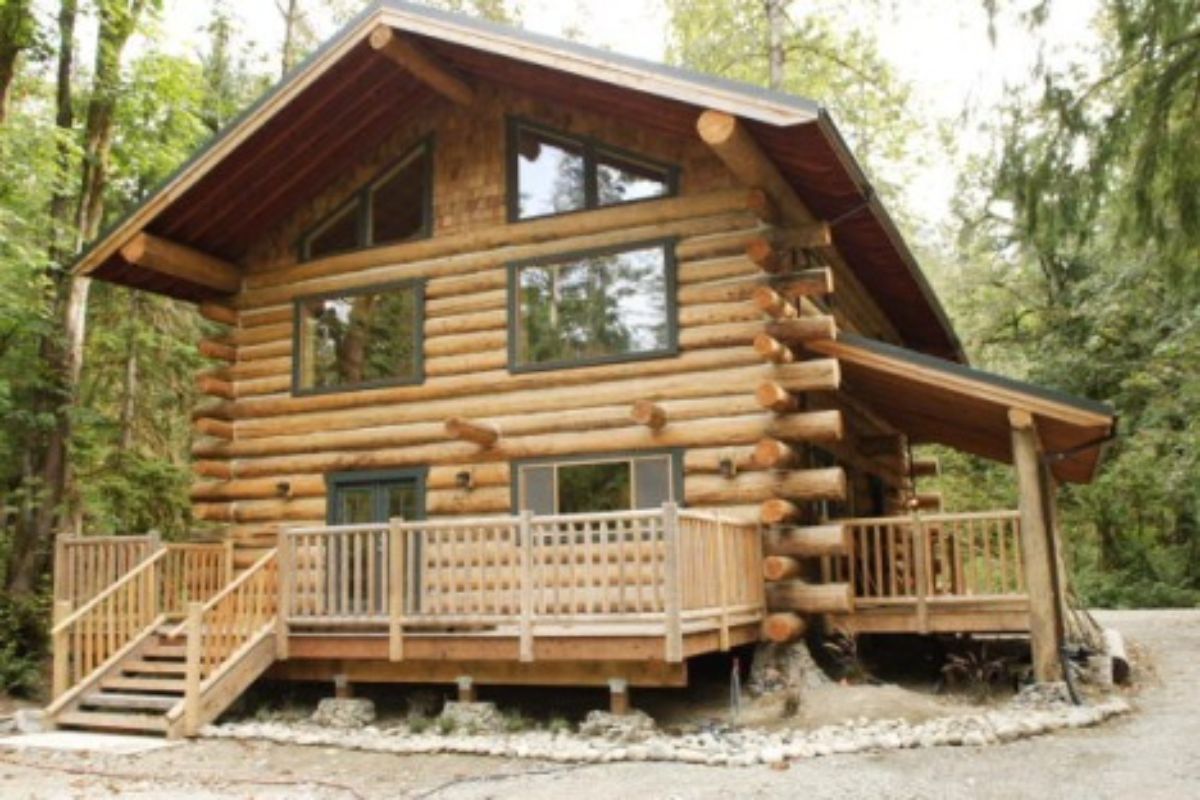 Log Home Building School Resources
Below I list several resources to consider in your search for a log home building school or instruction in traditional, timber framing:
The Log Home Builders Association is a non-profit educational organization whose mission is to help men and women around the world build their own log homes from scratch, and in many cases build without a mortgage.
Great Lakes School of Log Building - Learn the skills necessary to construct your own handcrafted log cabin or home at the Great Lakes School of Log Building in northern Minnesota. Save money, get hands-on experience and gain personal satisfaction by attending one of our monthly workshops. The Great Lakes School has been promoting and teaching the craft of Scandinavian full-scribed log construction for 34 years. Our ten-day courses are designed to accommodate all skill levels, from novice on up, and we invite men and women of all ages to participate.
Montana School of Log Building - For over 30 years Al Anderson has been training builders how-to handcraft log homes. He has trained individuals who wanted to build their own homes or start businesses, husband/wife teams, log crews from established log home companies, construction engineers and architects. Besides teaching, Al Anderson is a Montana contractor, who builds handcrafted log homes nationwide
The Fox Maple School of Traditional Building - In the foothills of the White Mountains of western Maine, Fox Maple has been teaching "perfection & grace" and providing the opportunity for individuals to learn traditional timber framing and natural building skills in a wonderful environmental setting since 1983.
Pat Wolfe Log Building School - Their Log Home Building School in Almonte, Ontario is designed to expand knowledge - both of log building techniques and tools, their correct use and maintenance. It is a hands-on course. Practicality is stressed from the outset. All students become familiar with the basic notches of the European chinkless style of logbuilding.
Island School of Building Arts - Ideally located on the west coast of Canada, the Island School of Building Arts provides a unique and immersive experience in learning to work with Big Wood. Teaching centerline reference, owner/builder or industry focused students will learn the hand skills and theory to build with logs, timber or a combination of the two. Courses offered: Log Building, Timber Frame Post and Beam, Timber Frame Hammer Bents and SketchUp for Timber Framers.
Moose Mountain Log Home Course - By actually working on a log building, we cover the principals of log construction with a hands-on format. Normally the course accomplishes notching, grooving, door and window cutting and roof beam log flattening. In discussion and by demonstration we cover stairs and railing construction, truss construction and numerous other aspects.
North House Folk School - Timber frames to wooden boats, basketry to woodcarving, fiber arts to woodworking - celebrating traditional northern crafts and the joy of learning is what North House is all about.
Arbor Vitae Log Craft - An industry-approved hand-crafted log and post & beam construction training curriculum which includes technical and comprehensive information, training and hands-on experience, safe work practices, interface with other building trades, programs available either at our site or yours, and custom project-based training programs to meet the specific log building requirements of our clients.
Onalaska Log Building School - One-day classes, you will learn to build a log building in that one day, guaranteed. The key to this success is the Butt and Pass building method, no notching and no need to season the logs before building, and no real building expertise is needed. We believe the biggest hurdle keeping people from reaching their dream of a log building is lack of confidence, we want to give you that confidence.
Yestermorrow Design/Build School teaches over 100 hands-on workshops a year in design, construction, woodworking, and architectural craft and offers a variety of courses concentrating in sustainable design. Our intensive, hands-on courses are taught by top architects, builders, and craftspeople from across the country. For people of all ages and experience levels, from novice to professional.
Use any resource you can to advance your dream of building a log home. These log home building school contacts can offer practical knowledge, experience and confidence. Once you have completed your time with them you can decide if you want to press forward on your own or not.
Even if you decide to hire a crew that you will supervise or hire a company that handles everything, you will have a solid background on which to base your decisions and handle negotiations as you act as general contractor to build your own log home.
More Log Cabin Building Pages:
Cabin Roofing Choices Your log cabin roofing choices will affect your budget and long-term enjoyment of your cabin.
Build a Log Cabin To build a log cabin means coordinating many aspects and prompt decision-making.
Cheap Hardwood Flooring Cheap hardwood flooring is available through my supplier, shipped anywhere in the country.
Build a Small Log Cabin How To Build a Small Log Cabin: Reprinted from December 1983 Popular Mechanics by Michael Chotiner with illustrations done by Harry Schaare.
Septic Permit Process The septic permit process involves a soil percolation test and site visit.