Selection, Convenience and Versatility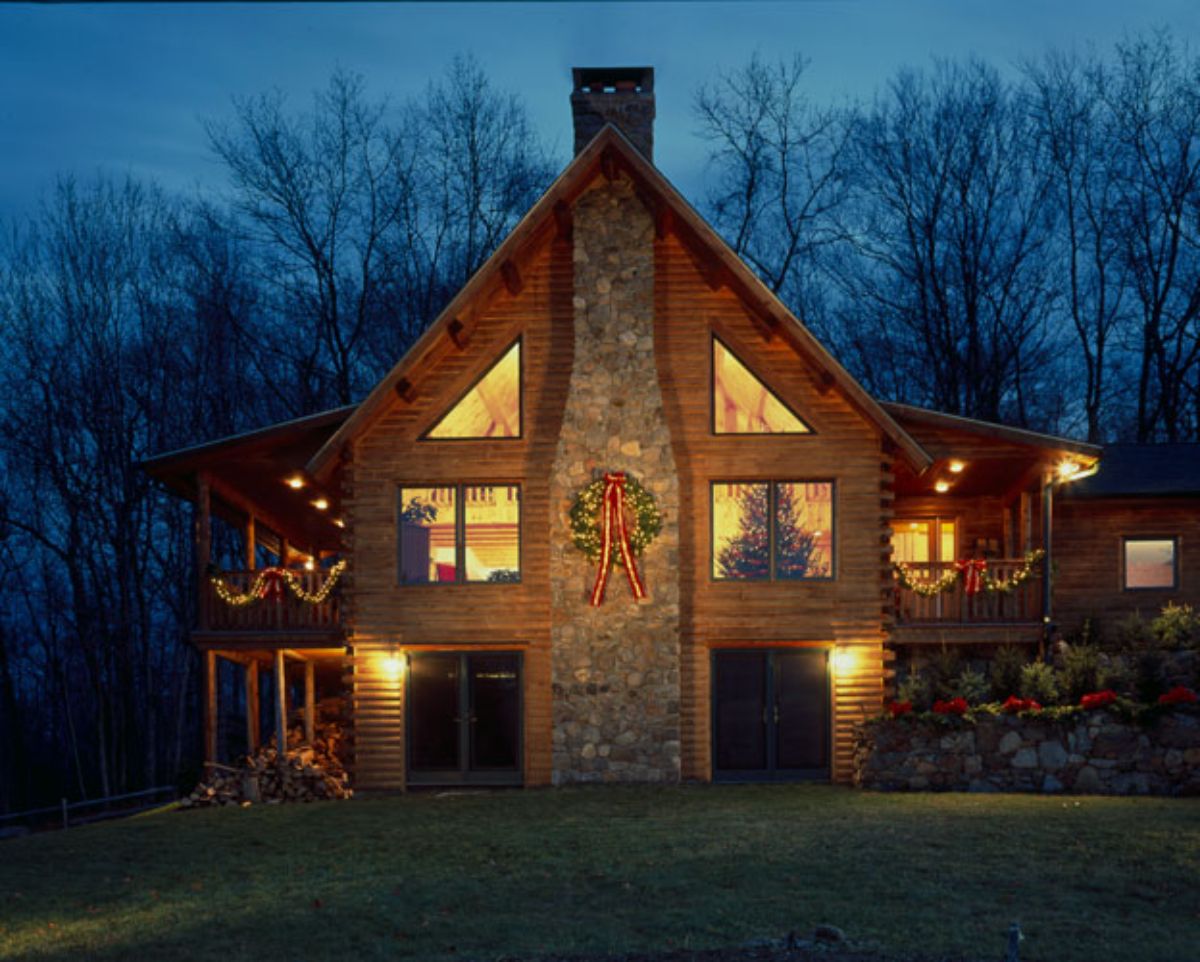 Log cabin companies can supply your cabin dream home by adapting one of their stock cabin floor plans or by working with you to create a unique custom log home. They offer an incredible supply of cabin designs and floor plans for different sizes and layouts.
Manufacturers of Log Cabins
There are hundreds of companies that build log cabin kits and thousands of log cabin dealers and log home dealers. Typically the biggest log cabin companies like:
and others will have a national presence and regional representation by log cabin dealers.
Log Cabin Dealers
If you already have your heart set on a particular log home company, you can look up their nearest affiliate from lists of log cabin dealers. Look in the back of Log Home Living magazine, for example, and search by state for your area.
Alternatively, check this out on the web by searching for log cabin dealers state by state. Each of those log home dealers have experience with the log home company that they represent and can explain fully the various log cabin home designs, floor plans, log building systems, log styles, wood species and log packages that they offer.
In fact, many times people enjoy the whole log cabin building process so much that they end up working for the log cabin manufacturer by representing them as a dealer in their region.
Log Home Kits
Log packages or log cabin kits generally come in three basic configurations:
Shell – the log structure or shell
Dry-In – shell and the components necessary to dry it in
Turn-Key – complete package including cabinets, interior doors, etc.
You can save money on your log cabin kit by keeping your design simple and following our other tips for saving money.
Cabin Floor Plans
Log cabin companies all have standard log home designs and cabin floor plans but usually have no problem adapting and tweaking those plans to meet your site conditions, building requirements and aesthetic demands. In fact, it's very rare for log home companies to send out standard cabin packages without some changes to the plans.
Log home package companies have designers, architects and engineers on staff that can make changes to their existing plans and ensure that the new design meets code.
Another great option is to design your own cabin floor plans using log home design software. There are several options available and these powerful tools allow you to see your final dream cabin before it's built. You can see your designs in 3-dimensions and swoop through the rooms on a virtual tour.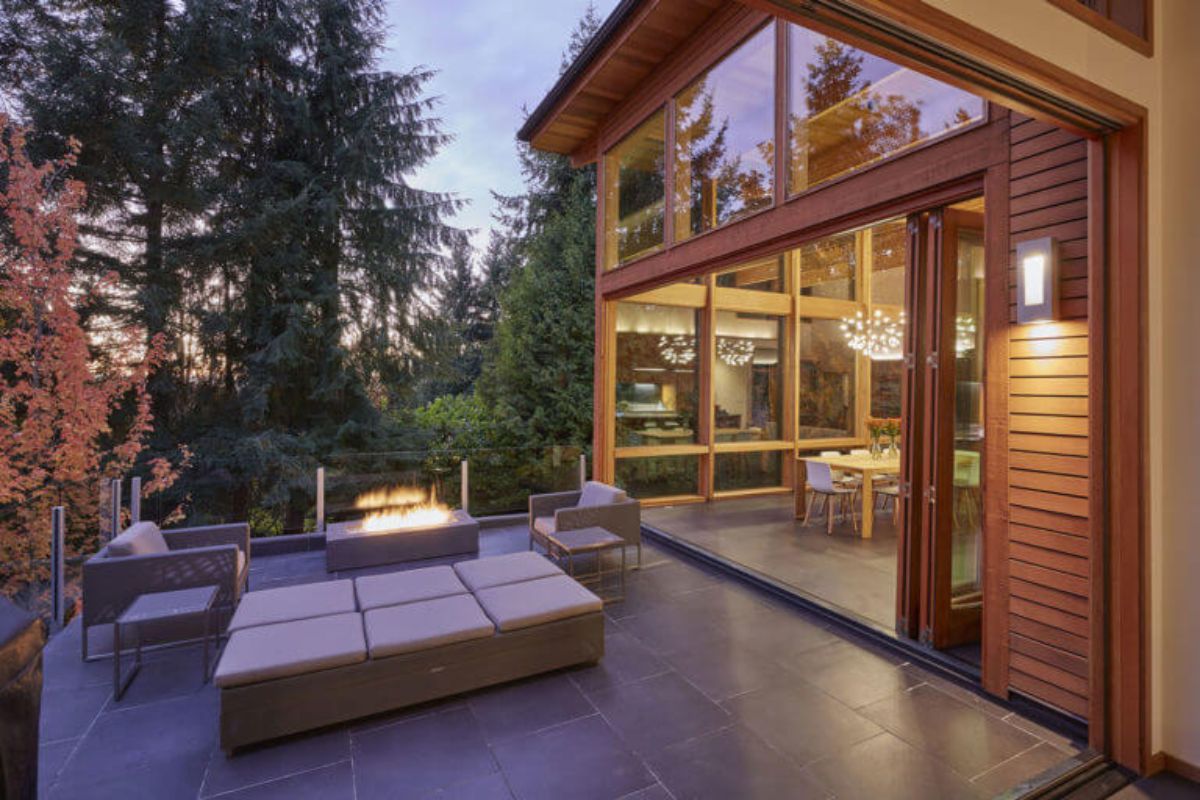 Log Cabin Suppliers
Log cabin suppliers provide a vital service in the process of building a log home. There are a myriad of pieces and parts that you need to finish off your cabin. Many of these supplies may be stock or standard, such as windows, doors, outlets, and ceiling fans.
But log homes are funny creatures and not everything can be used off the shelf. For those hard-to-find items or specialty products that cabins require, log cabin suppliers can supply them and usually include some advice or recommendations, as well.
Log Cabin Decorating
Even if you go with a standard stock cabin floor plan from a log cabin kit company, you still have unlimited choices when it comes to log cabin decorating and customizing the cabin to meet your log home interior design needs.
You could purchase a log cabin shell or even a dry-in package and still have full freedom to install custom cabinets, interior doors, design the perfect stone fireplace, choose your favorite hardwood flooring and brighten up the place with rustic log cabin light fixtures.
Log cabin companies offer many options to help fulfill your log cabin dreams. Select a local log cabin dealer who understands building in your area and take advantage of the experience and resources of the log home companies they represent. They have been down this road many times and can help you along the way
More Cabin Manufacturers Pages:
Cabin Interior Design Blends Form and Function Cabin interior design combines layout and functional design with aesthetic cabin decorating decisions for the perfect log cabin interior.
Build a Log Cabin To build a log cabin means coordinating many aspects and prompt decision-making.
Log Home Manufacturers -- How Do You Choose? Choosing between log home manufacturers comes down to doing your homework and staying local.
Detailed Log Cabin Inspection Checklist This detailed log cabin inspection checklist will give you a more thorough understanding of the systems and individual items that need inspection.
Log Cabin Suppliers Log cabin suppliers provide another link in the chain, allowing you to build your dream cabin.