These cabin exterior inspection tips show you what to watch for when you are considering buying a pre-owned log home or cabin. Log homes have their own unique design issues and you can turn up potential problems or existing issues with a thorough and knowledgeable pre-purchase inspection.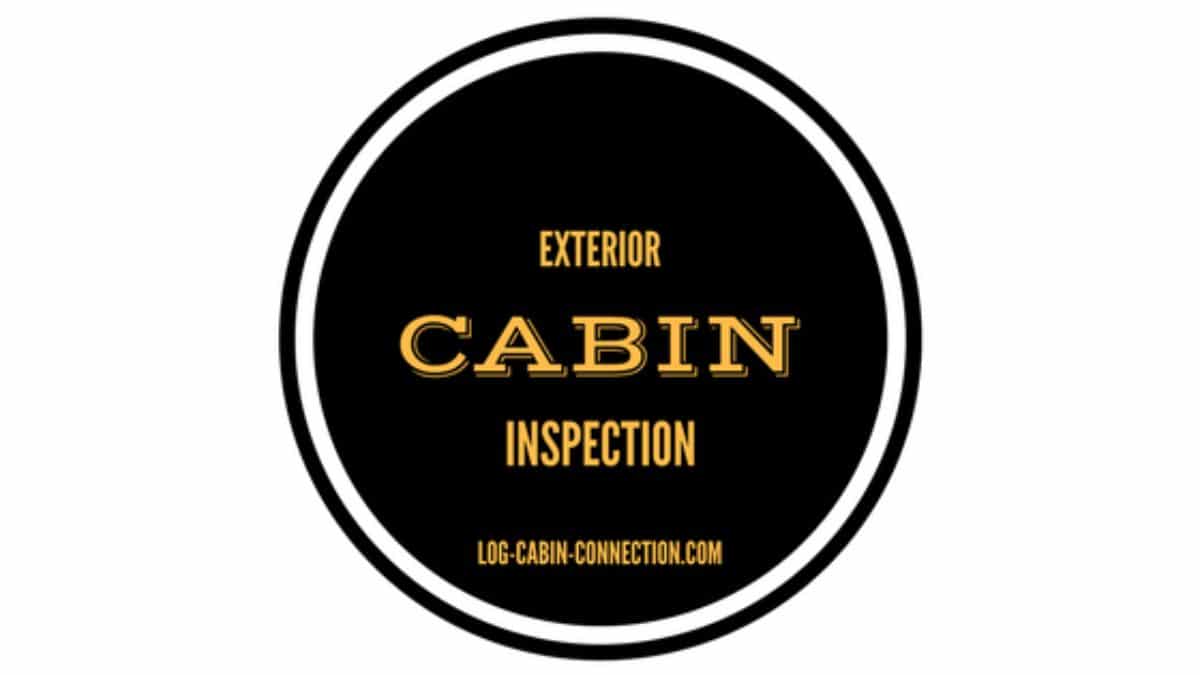 Jump to:
Save yourself money and repairs and restoration by carefully evaluating the following areas that can be problem areas in log home construction.
For more definitions, explanations of terms and further details check out our log cabin glossary and cabin restoration glossary.
You can find more information on our cabin inspection checklist page.
Cabin Exterior Inspection Tips
Landscaping for log homes is an art in itself. Check that there is no landscaping too close to exterior log walls. All plants and trees should be kept at least three feet away from the logs so that air can circulate freely and there is no risk of splashback when it rains.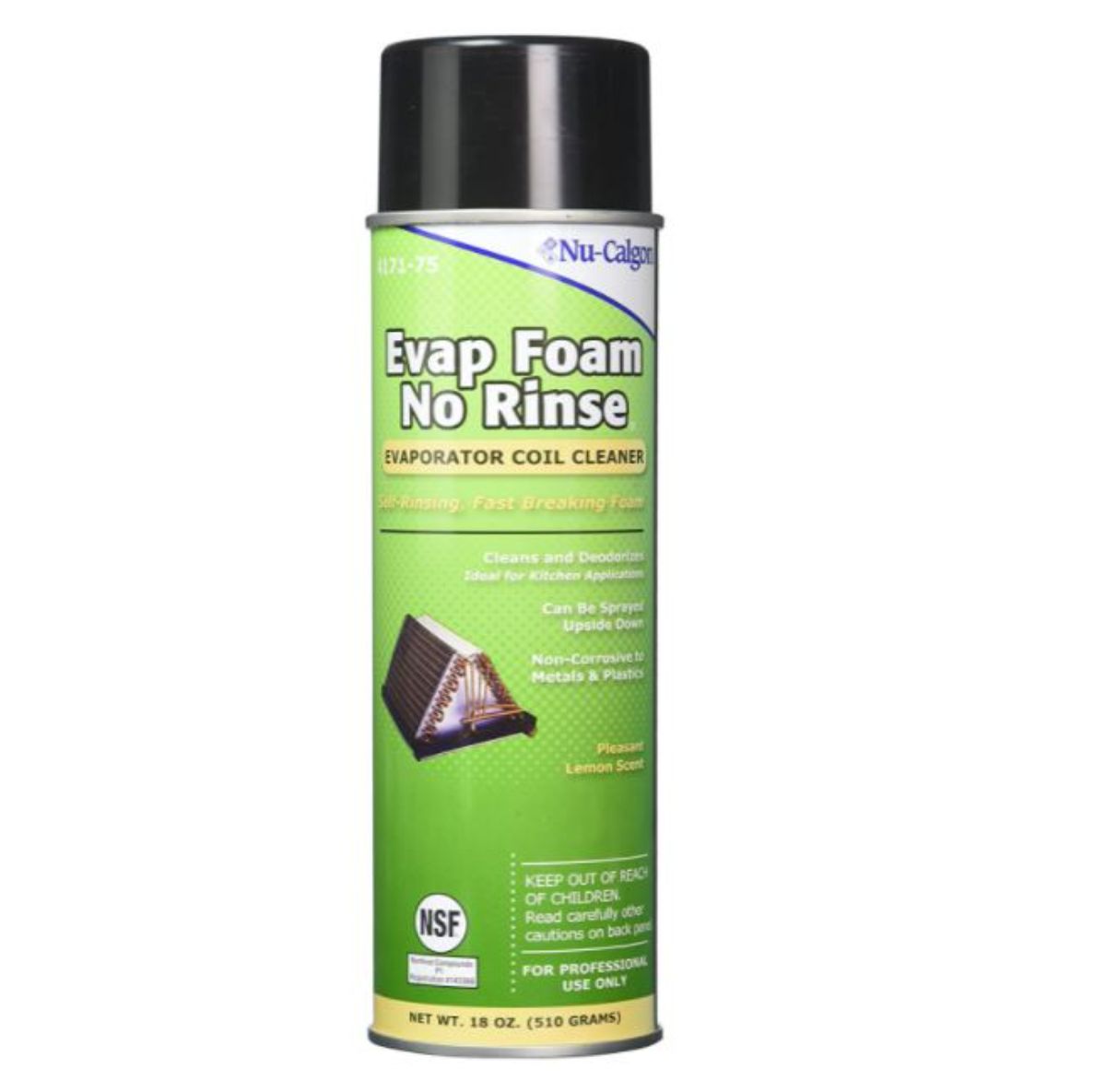 Check the HVAC system to ensure that leaves or dirt haven't collected on the fan blades or grill as this can block the air flow necessary for efficient operation. Clean evaporator with a foaming coil cleaner.
Be sure that gutters and down spouts have been installed and are in good working order. It's very important that water gets directed away from the cabin. Moisture control and water run-off management are key when dealing with log homes.
Inspect any wood that is within 18 inches of the ground for softness or punky wood indicating rot. If any wood has been in direct ground contact it must be suspect and inspected carefully.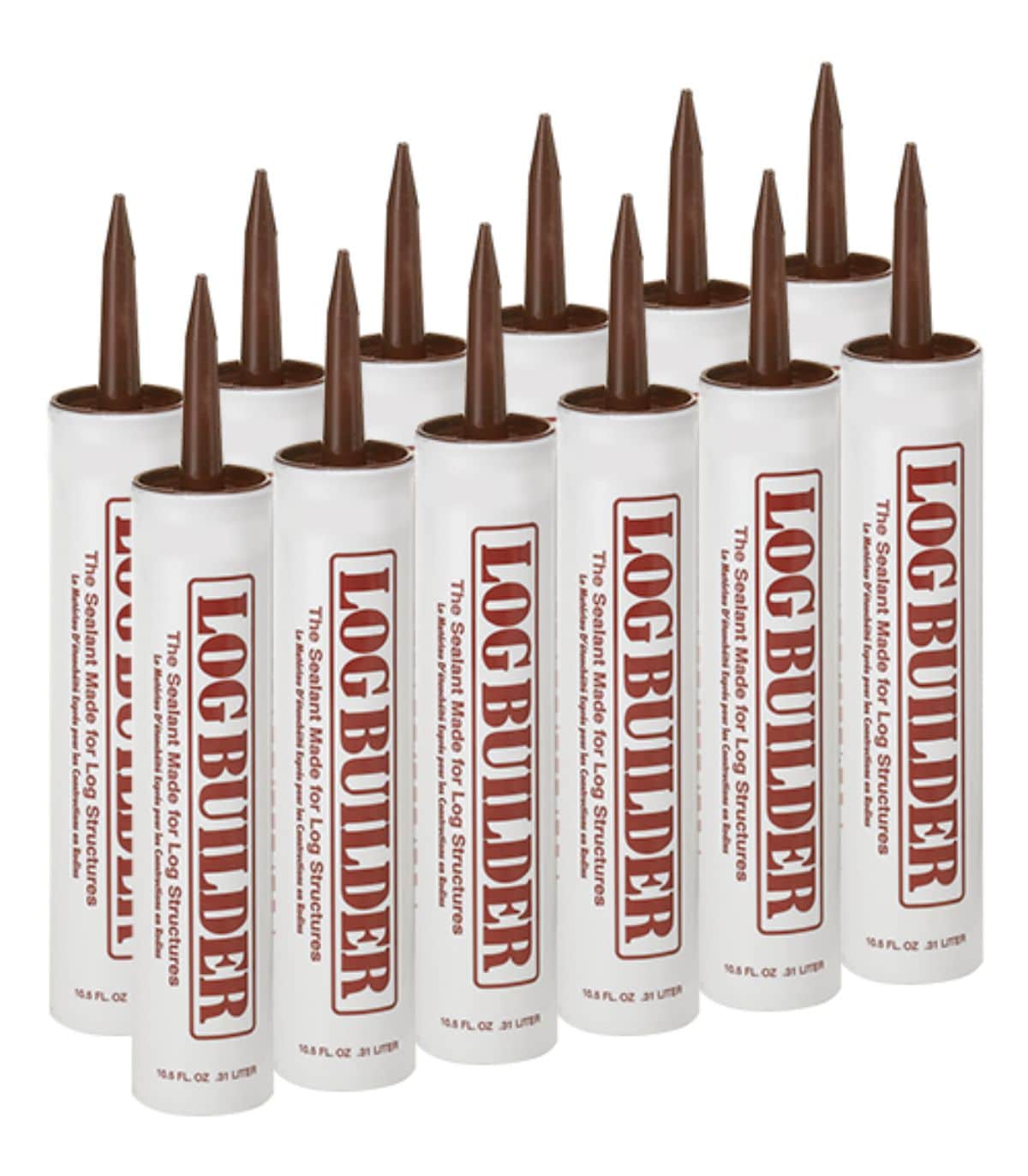 Check caulking around window and door bucks and where logs join, such as butt joints and corners. Old, dried-out caulking can shrink and allow air infiltration as well as bugs. In some cases it can make the situation worse by collecting and holding water. Remove loose caulk and replace with a good log caulk.
Carefully inspect the exterior finish for patterns of wear, fading or weathering. Keep in mind that south-facing and west-facing log walls get more sun exposure which can cause wood finishes and stains to weather more rapidly.
Log walls that face into the prevailing winds will get more rain and here you may be more likely to see black stains from water seepage, and mold and mildew.
Some log styles have exposed log ends that can be susceptible to water damage from the water wicking into the exposed wood cells.
If your cabin roofing is asphalt or composite shingles, check the gutters to see if there is a collection of granules which have worn off of the roof. These sand-like granules are embedded in the asphalt shingle to allow it to expand and contract in the heat and cold. When they start wearing off you know the roof will need replacing soon.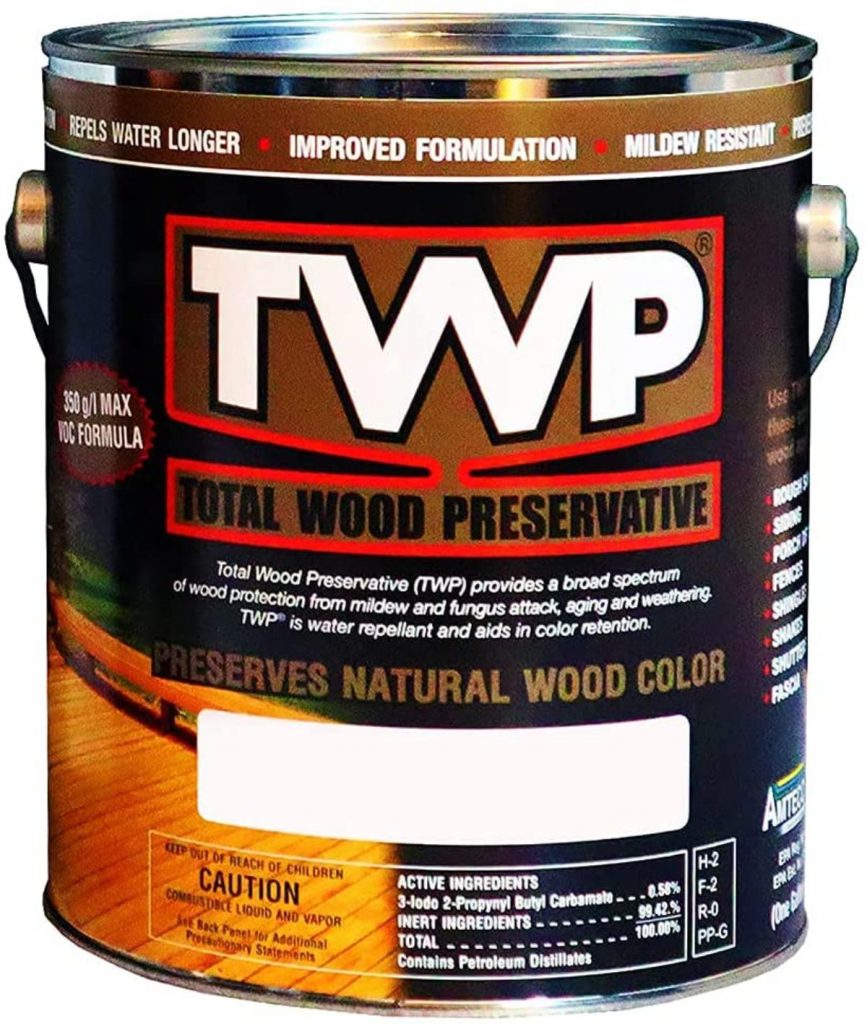 Check out how well the finish is holding up by seeing if it beads up when splashed with water. If the water simply soaks into the surface of the wood it's time to renew your log stain or finish. I recommend TWP stain.
Make sure that firewood or other wood piles have been kept at least three feet away from the cabin. Wood is termite food and they will build a trail from the dead wood in the wood pile to the cabin logs.
Include porches, decks and other outdoor rooms in your cabin exterior inspection to assess their integrity and construction as this will give you a good indication of the quality of work done on the cabin itself. Are they securely fastened to the structure? Are stairs and railings sturdy and strong? Any evidence of rot or settling?
Logs will naturally check and crack as they dry but any large checks over ¼" should be filled with log caulk, especially upward-facing cracks that can collect rain and dirt.
Inspect the fireplace chimney or any other stonework for crumbling or loose mortar, missing stones and proper flashing.
Pay close attention to the joinery and places where logs meet other logs or other building components such as windows, door bucks, roof line, vents and corners. These are the weak points and must be carefully tended to in order to avoid breaks in the building envelope. These penetrations must be addressed with quality caulks and chinking specifically designed for log homes.
For more information on a cabin exterior inspection check out our pages on log cabin maintenance, as well as spring maintenance and fall cabin maintenance.
Our pages on log repair, cabin repair and cabin restoration also contain many useful tips and advice on maintaining your cabin in top shape.
More Cabin Inspection Pages:
Build a Log Cabin To build a log cabin means coordinating many aspects and prompt decision-making.
Building Inspectors Building inspectors ensure our safety by enforcing building codes.
Detailed Log Cabin Inspection Checklist This detailed log cabin inspection checklist will give you a more thorough understanding of the systems and individual items that need inspection.
Home Inspection Advice for Log Homes A home inspection for new buyers of log homes will add reassurance to the process and alert buyers to potential problems.
Log Home Inspection Checklist This log home inspection checklist will help you evaluate the condition of the cabin and upkeep.