I've put together a log cabin inspection checklist to help you check over your potential log home and evaluate problems or future maintenance issues. It's nowhere near as extensive as the report you would receive from a log home inspector, but this page will give you a quick & dirty run-down on the overall condition of the cabin and how well it has been maintained.
I've also written a detailed cabin checklist you can print out and take with you on your visit.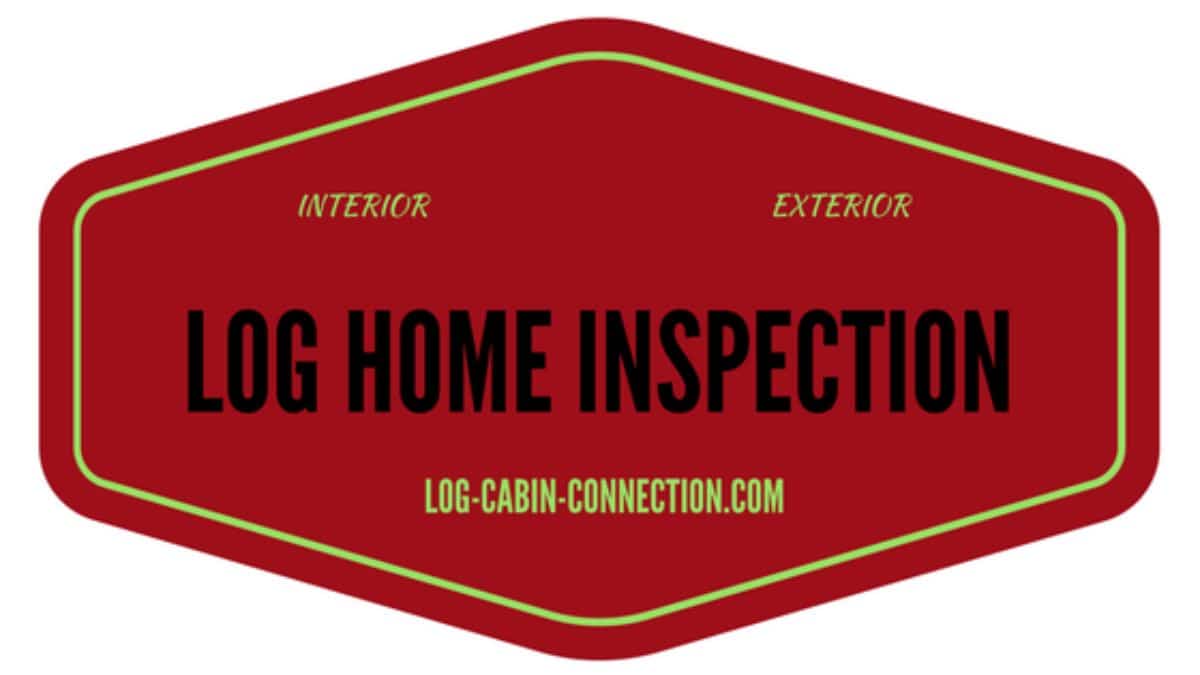 Jump to:
Exterior Log Home Inspection
Roof
Check the condition of the roofing material. If the cabin roofing is made of fiberglass or asphalt shingles, you can look for curled or buckled shingles which probably means that proper roof ventilation was not provided. Granules from asphalt shingles in the gutters or ground mean that their lifespan is nearly over. Once the granules are gone the shingle is not able to expand and contract with weather and will crack and leak.
Doors
Look at how they open and close. Is the action smooth as they latch? Does the door close and seal completely? Look at the crack around the edge for light or air coming through where the seal has been damaged or the door is twisted or warped. Log settling and shrinkage can cause doors to bind over time unless the log home builder took care to factor this in.
Logs
Look closely at the logs and see if they are badly cracked or checked. Some checking is normal, but large checks in the log cabin should be caulked with a flexible log caulk to keep out rain and prevent mildew.
What is the condition of the finish? A new log stain job can run you $4000 - $10,000. Mist some water onto the logs and see what happens. If the water beads up and runs down then your stain is in good shape. If it soaks into the log and darkens the wood you know you're in for a new stain coating.
I recommend TWP log stain for sealing and protecting your logs.
Chimney
As best you can tell from the ground – are there cracks in the mortar joints? Is there any obvious damage or missing stones or boards?
Get more information on our cabin exterior inspection page.
Interior Log Home Inspection
Windows
Open and close the windows and watch for smooth operation and no binding. Can you latch each window? Are there any obvious problems or broken glass? Your inspection checklist needs to take into account the fact that all log homes will settle to some degree – some more than others and the builder needs to account for this settling.
Check that your log home has efficient cabin windows with an Energy Star qualification.
Flooring
Make sure cabin floors are level and hardwood flooring is not overly worn. Some wear and tear are normal but if there have been pets or the original flooring wasn't of great quality you may be looking at renewing the floors. If floors are made of solid hardwood you can generally sand and refinish them 2 or 3 times. If they are engineered hardwood you may only have enough finish top layer of wood for one re-sanding.
Walls
Look for water stains on the logs where leaks may have entered, especially around windows and doors where the exterior envelope has been breached. These door and window bucks need to be sealed to the logs carefully to prevent leakage.
Part of your cabin inspection checklist should include looking where cabinetry meets the wall and how trim meets in the corner to see how square the walls are. Log walls can bow in or out if the builder wasn't extremely careful about setting the logs during the build.
Look for daylight at the corners or between log courses to see how well the logs were sealed as they were put up. Some log corner joints are more prone to air infiltration, especially butt-and-pass.
Many milled log homes transition to framed walls for the second floor. This juncture can leak warm air out in the winter and warm air inside in the summer if it's not properly detailed and sealed.
Cabinets
Look at the door mounting to be sure they are square. Some hinges can be adjusted but sagging doors may indicate weak hardware. Look closely at the hinges, pulls and knobs to see if they are worn or if any are missing.
Cabinets are finicky and like to be installed on square, plumb walls. Log walls can have some variation and movement and this will show up on the cabinet and cupboard installation.
Fireplace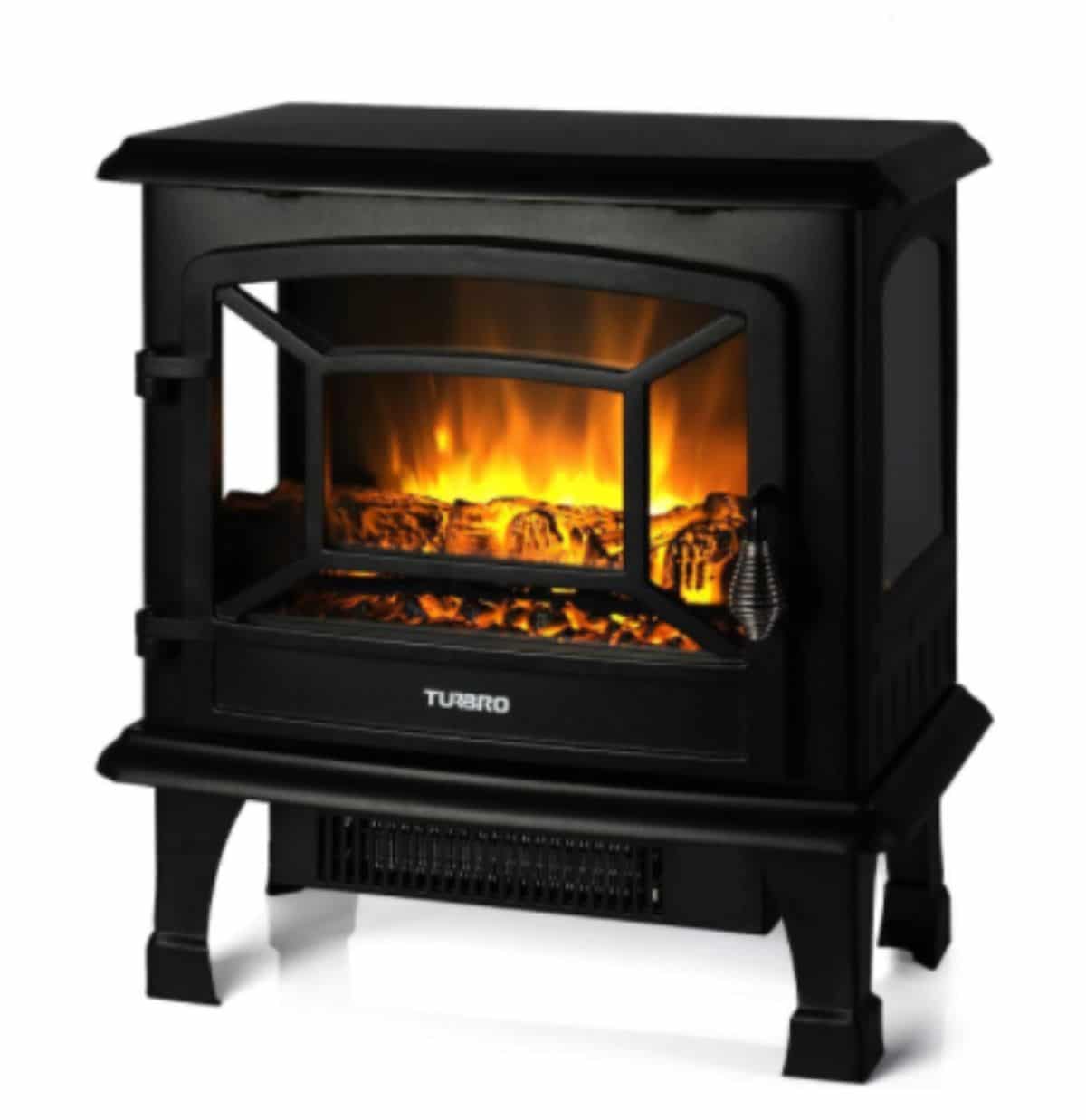 Look for black soot marks above the mantle or hearth to see if the fireplace is drawing correctly. Many log cabins have wood-burning stoves or fireplaces that require very careful installation and adequate clearances from flammable materials. Some people use gas fireplaces that often may be installed without vents.
This inspection checklist can help you identify problem areas and give you a quick survey of the overall condition of a log home. I recommend hiring a log home inspector to fully check and test all the various systems and give you a comprehensive report on the condition and habitability of the log cabin.
More Cabin Inspection Pages:
Build a Log Cabin To build a log cabin means coordinating many aspects and prompt decision-making.
Building Inspectors Building inspectors ensure our safety by enforcing building codes.
Cabin Exterior Inspection Tips These cabin exterior inspection tips show you what to watch for when you are considering buying a pre-owned log home or cabin.
Detailed Log Cabin Inspection Checklist This detailed log cabin inspection checklist will give you a more thorough understanding of the systems and individual items that need an inspection.
Home Inspection Advice for Log Homes A home inspection for new buyers of log homes will add reassurance to the process and alert buyers to potential problems.