This Amish-built cabin is one of a kind and sure to become a new favorite in your list of cabin tours. If you've ever wanted the quality workmanship of an Amish home, but love the log cabin style, then these are perfect homes to choose from.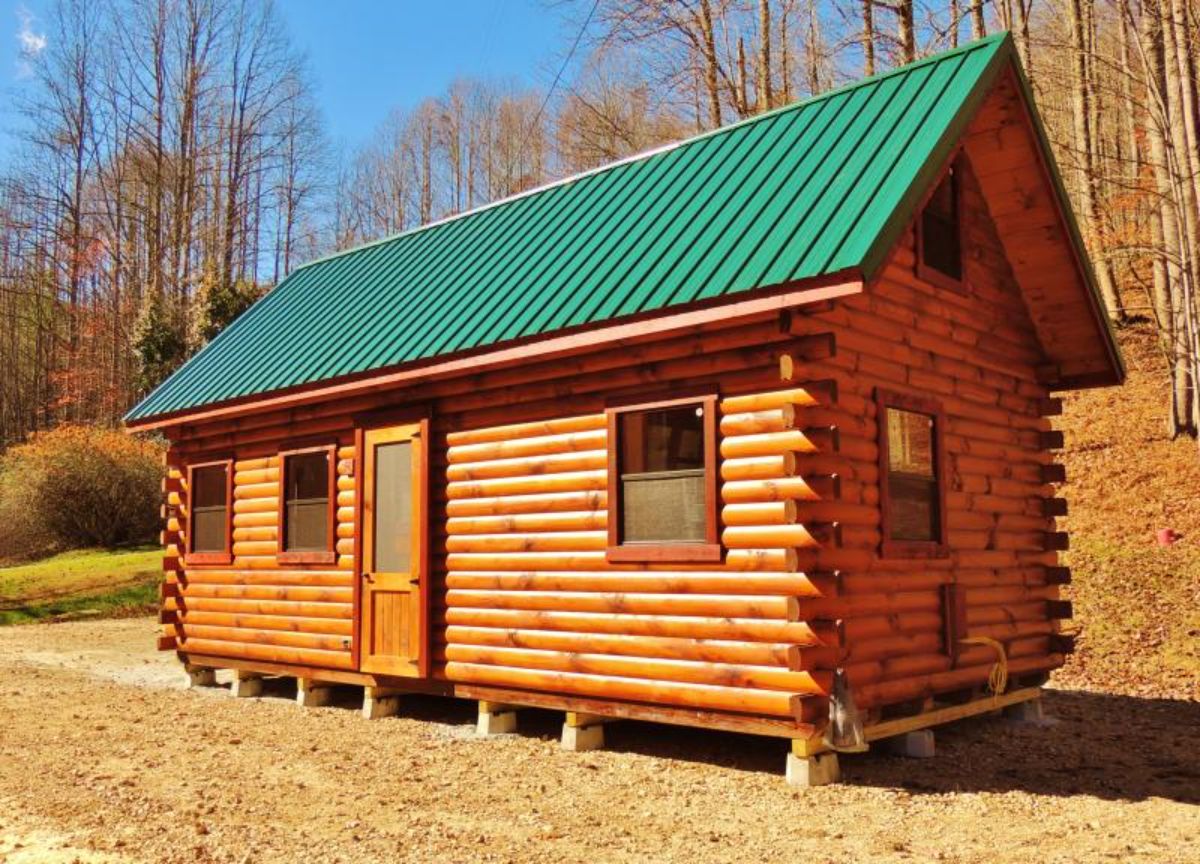 Log Cabin Size
26' long
12' wide
Total 514 square feet
Lofts are each 12' by 8'
Located in Roan Mountain, TN
These cabins are built to order then transported to your destination. The roof and foundation supports are added once they are delivered. It's definitely a unique way of building a home that is sturdy, unique, and suited to your needs.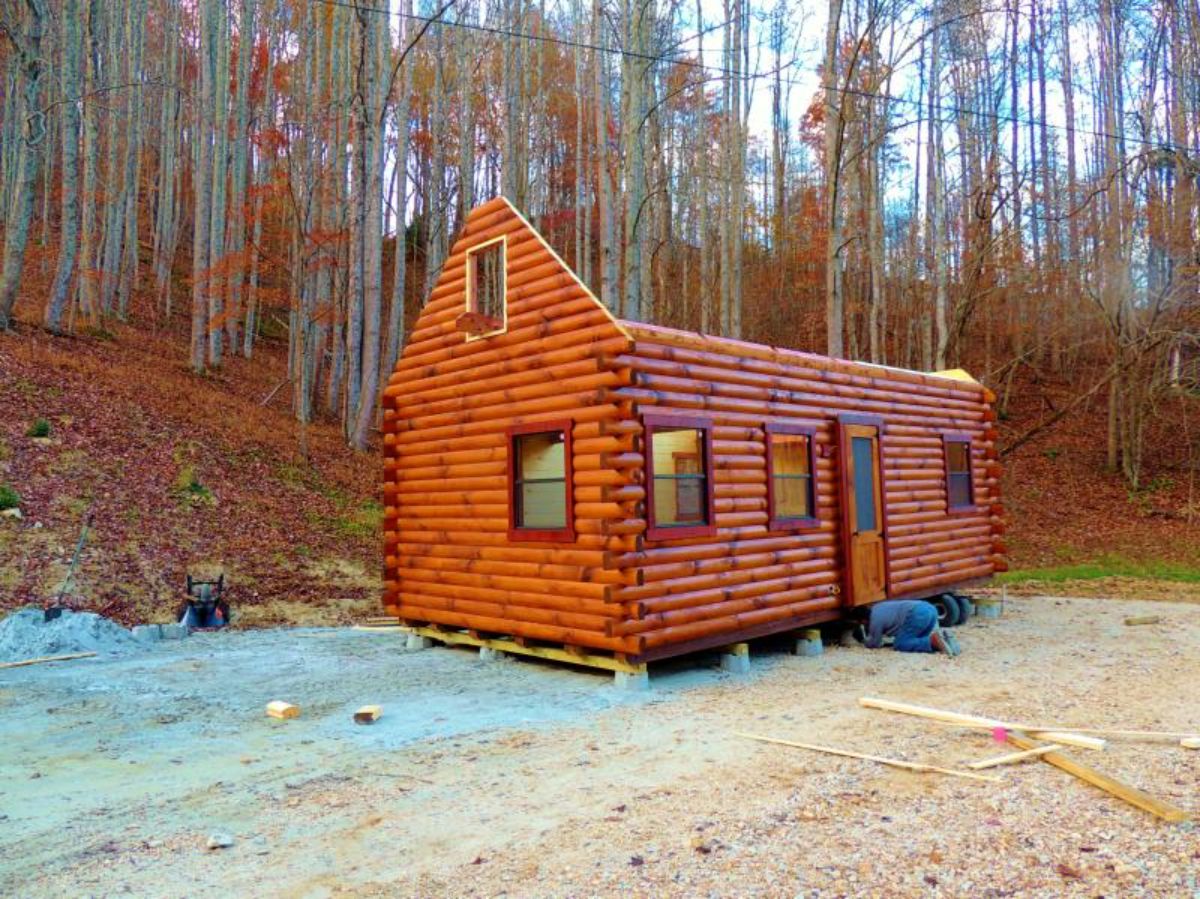 While I adore log cabins, this one also easily fits into another popular housing trend of being a tiny home. If you want a minimalist life and home, but also want the rustic look of a cabin, this is a great solution that combines both!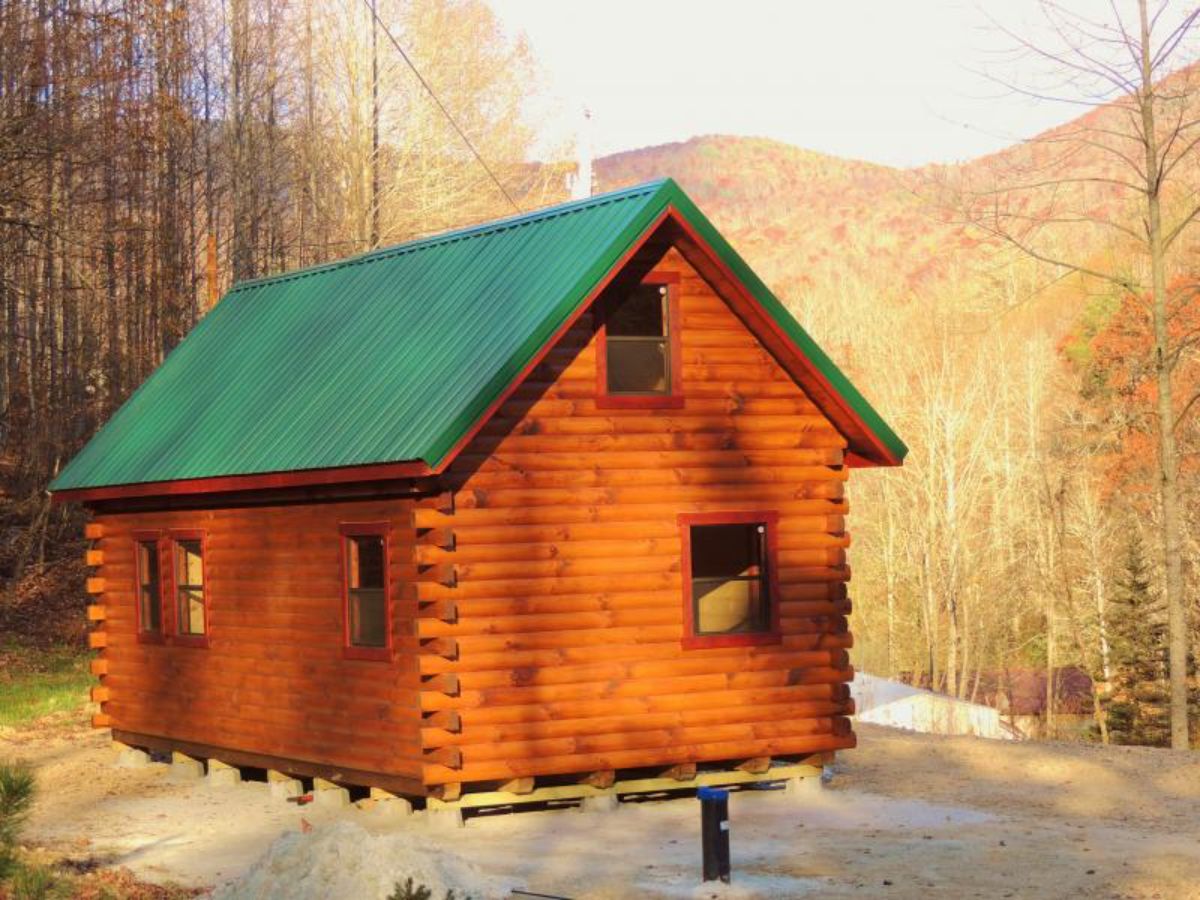 There are multiple sizes and layouts offered from Trophy Amish Cabins to choose from, so you can pick and choose what style you need. You can add more rooms, lofts, or make it one big open space with a bunch of windows. Whatever you want and need can happen!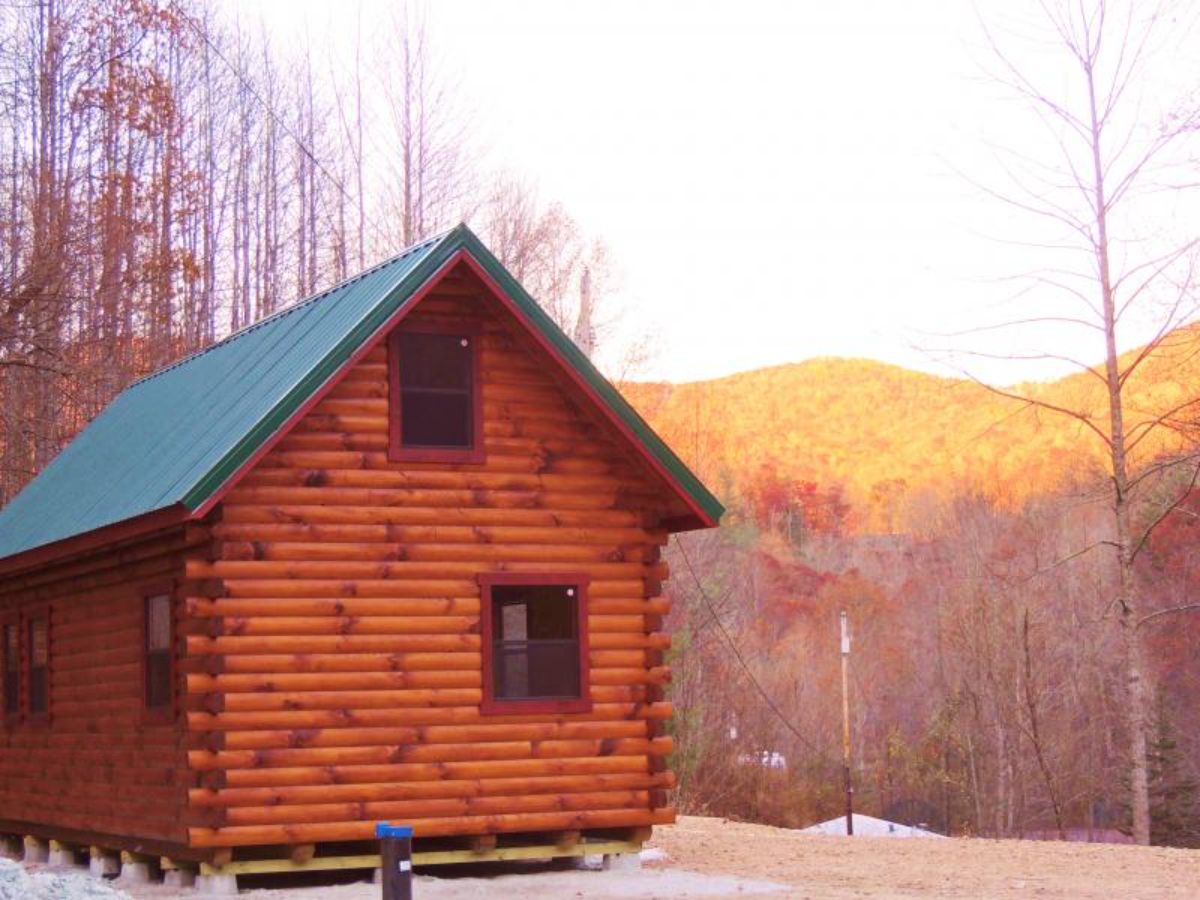 The interior of this cabin is open with lofts on both sides and a kitchen on one end. It's customizable, and in this particular home includes a combination of natural wood and stained wood for a contrasting look that is gorgeous and rustic.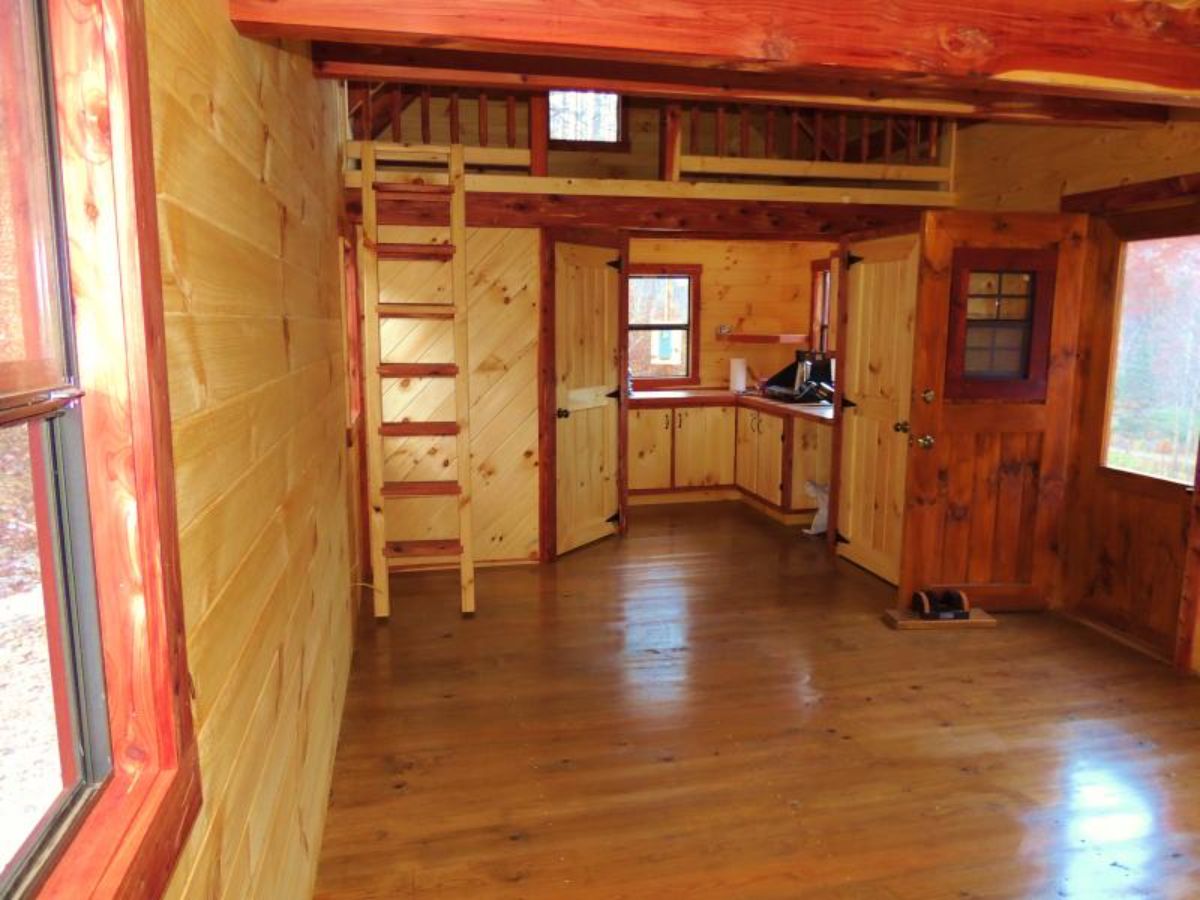 The end of the home opposite the kitchen is nice and open making it perfect for the main living space. You can add sofas, a sleeper sofa, chairs, or even turn it into a home office with a desk. You could add a wall and make this a bedroom or a private office if you wanted.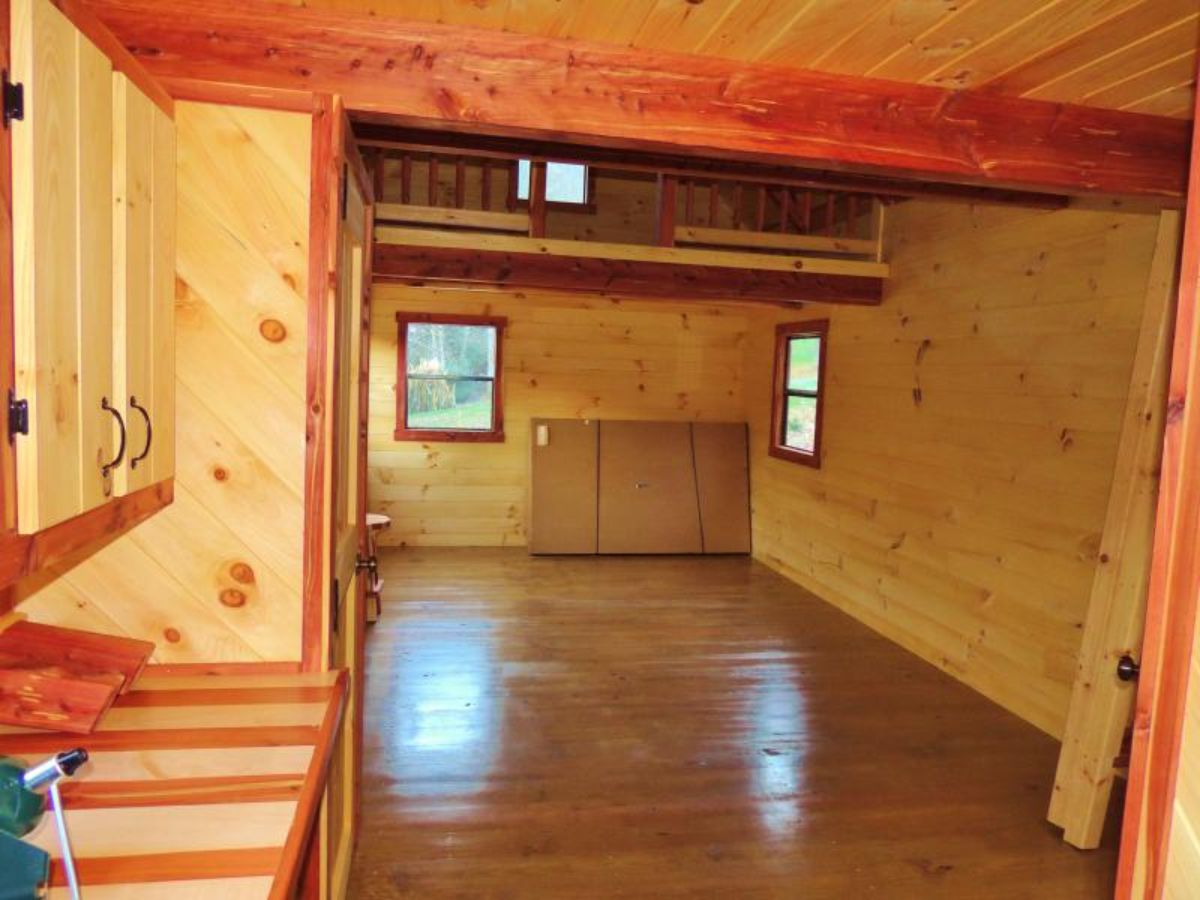 The bathroom is in the corner near the kitchen and includes this same gorgeous woodwork in the medicine cabinet and vanity.
You'll notice fixtures and plumbing are not included in the build but can easily be customized and added to your preferences as soon as you settle the home where you want to live.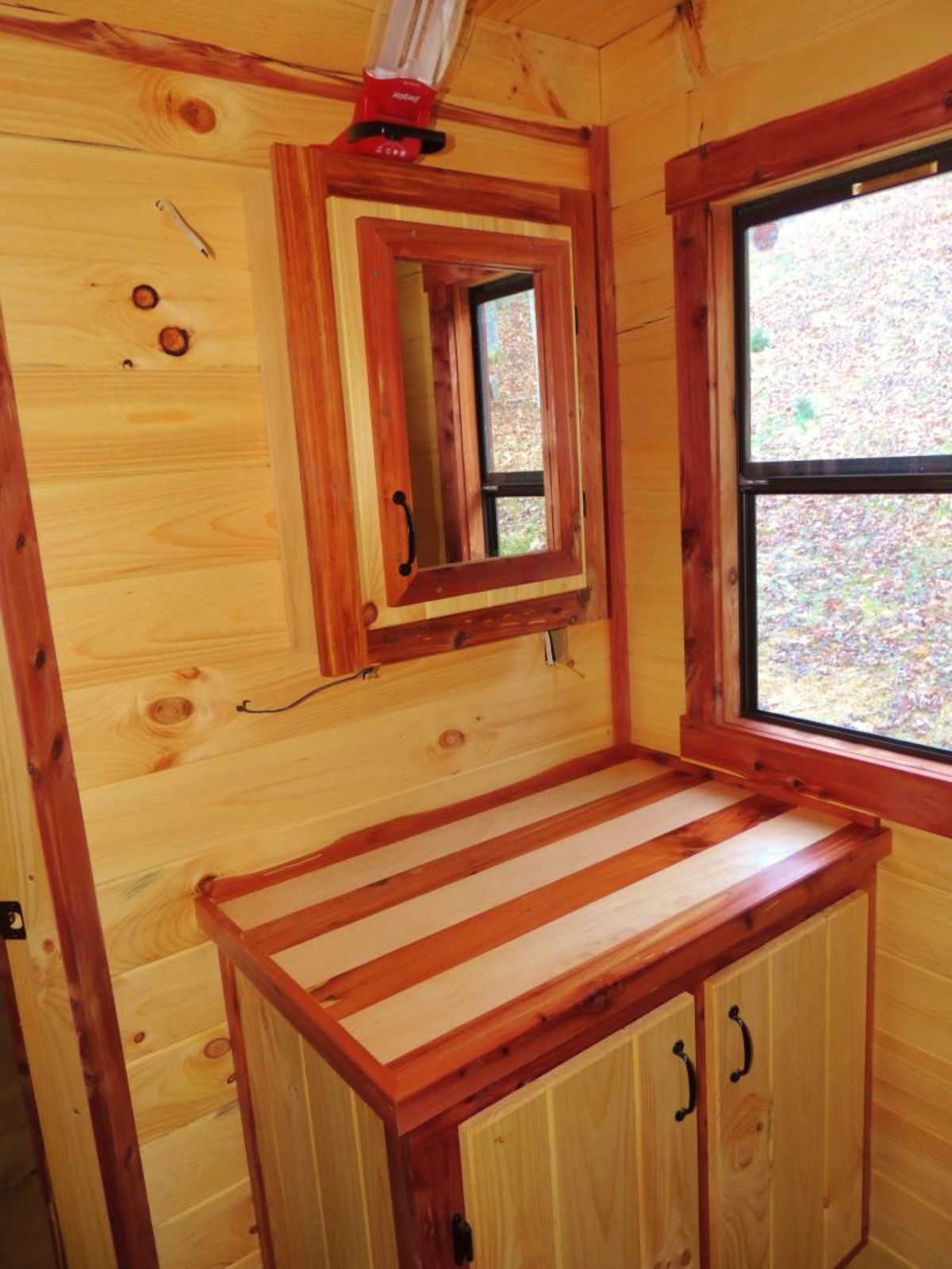 Open lofts are the bedroom choice in this home. I really like that you can see across to each of them from the other one. They can be used for storage, but are also ideal for a sleeping loft. Depending on your needs, you can have a Murphy bed or sleeper sofa downstairs and use the lofts for the kids, guests, or just a home office or writing nook.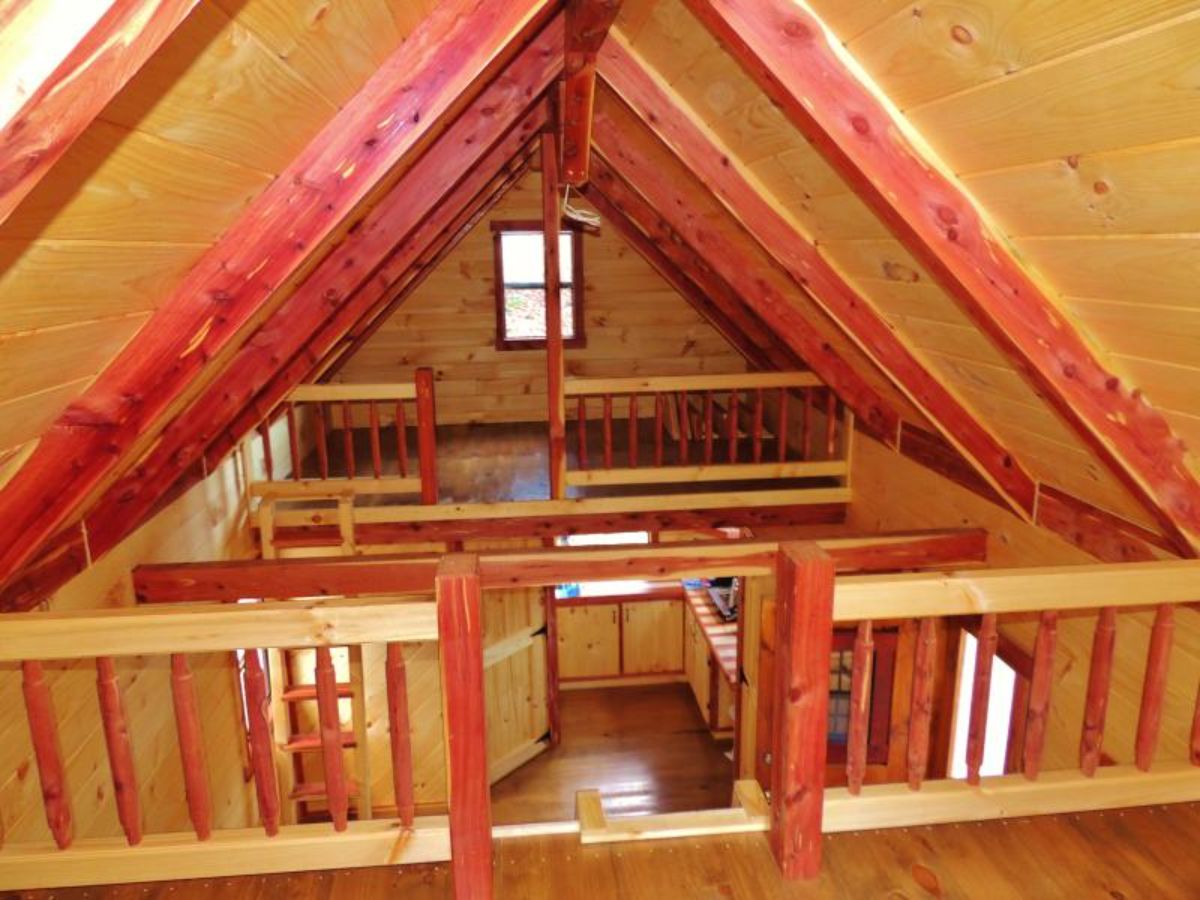 A nice view looking down into the main floor of the cabin shows the storage right inside the door. This also includes extra room on top of the cabinet for storage. That is one of my favorite parts of this build - there is already built-in storage that is functional and also aesthetically pleasing.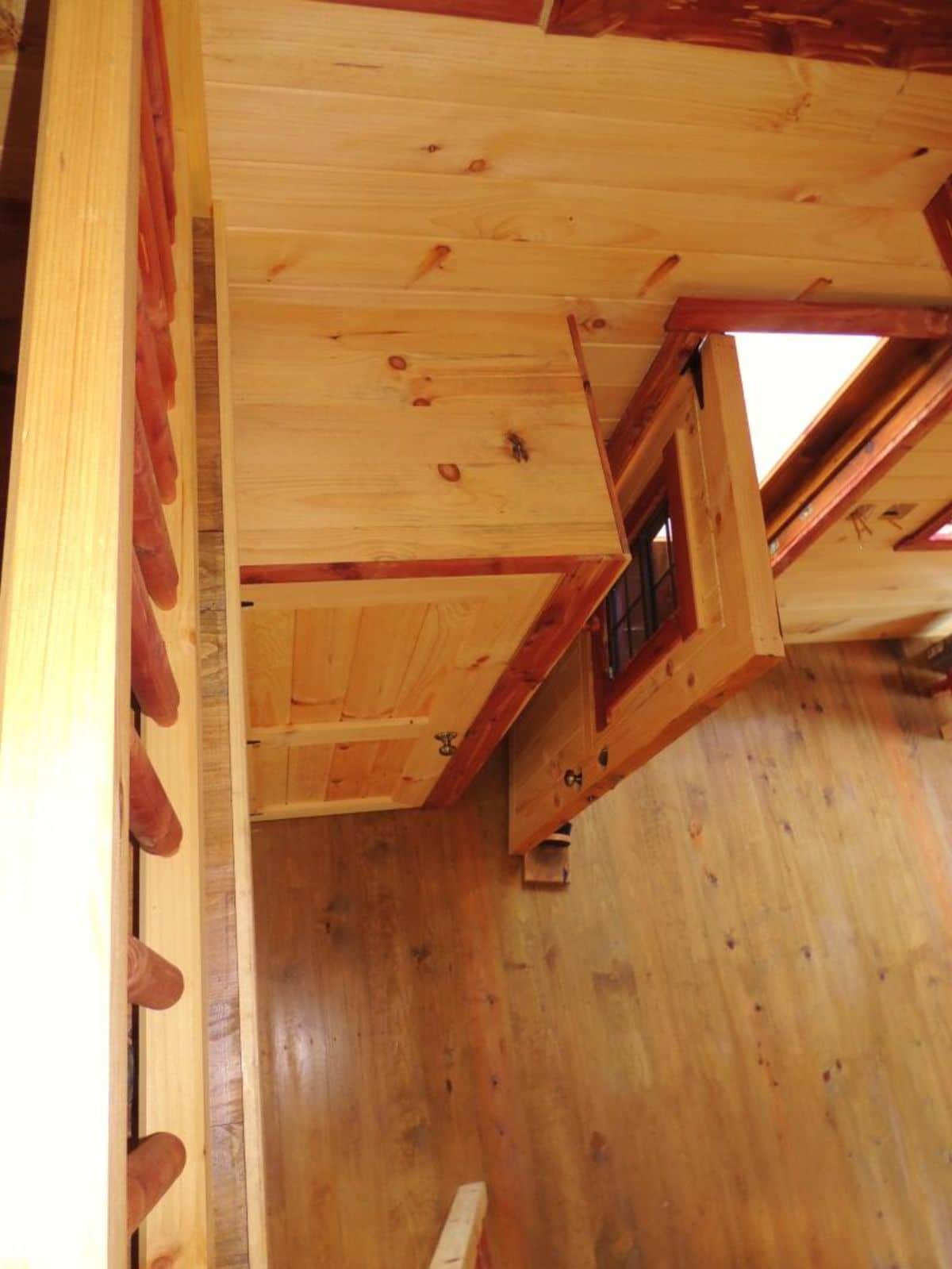 You can find out more about this and other log cabin builds on the Trophy Amish Cabins website. You can also find them on their Facebook page for more day-to-day postings. Make sure you let them know that Log Cabin Connection sent you their way.
More Log Cabin Kits and Tours