I love the open floor plan that is dominant in log cabin designs. It is a classic look that goes back to the origins of the style of home and is super functional today. While open floor plans have not always been popular, in recent years they have become more trendy and I absolutely love that in this Loudonville cabin!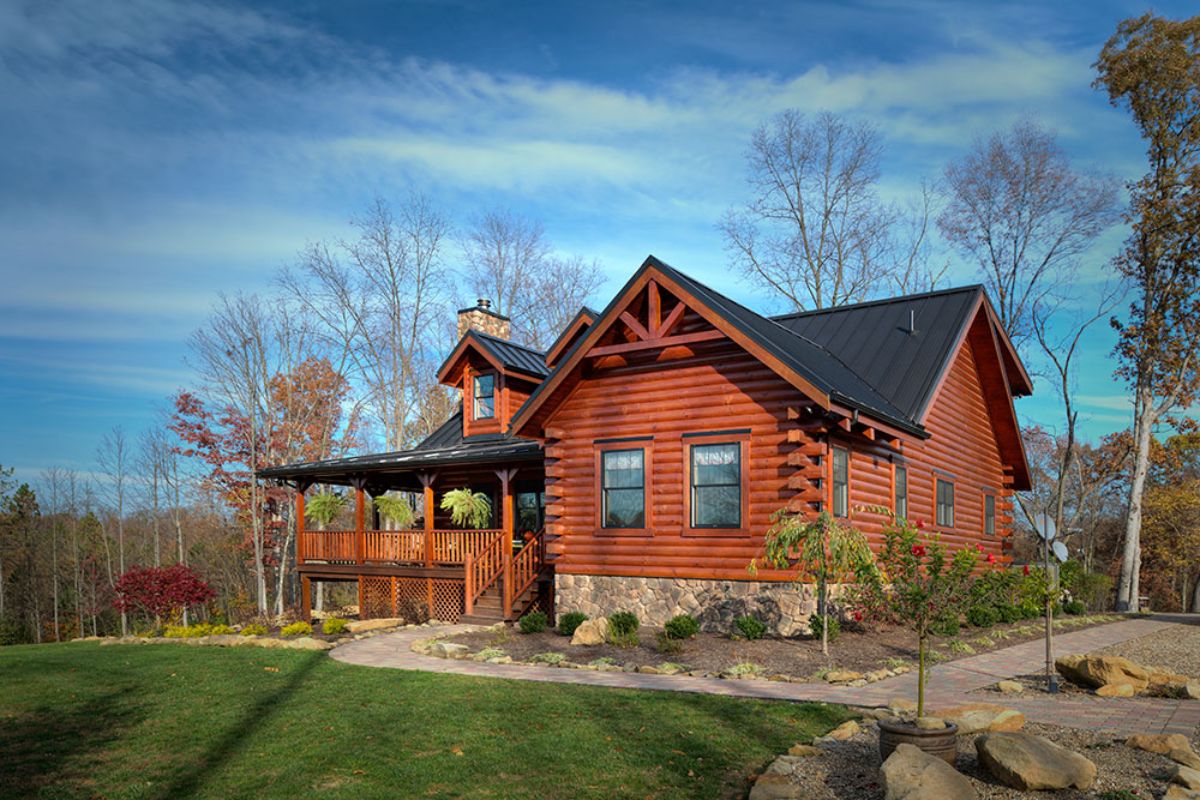 This family home has a beautiful stone base with classic log siding. A small covered porch on the front entry is ideal for a cozy day with a cup of hot tea or a few hours of relaxing with a good book.
On the back of the home, an uncovered porch is ideal for a weekend barbecue or lounging in the sun in the privacy of your backyard.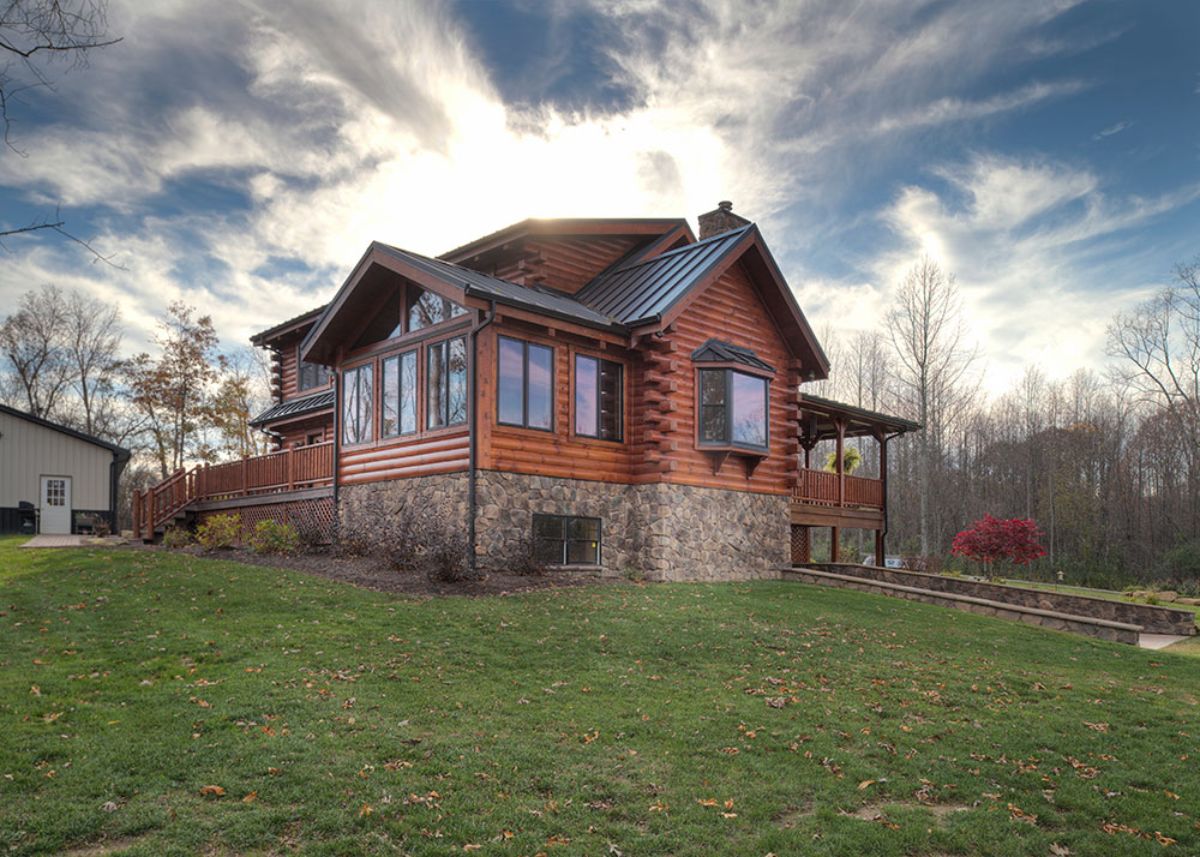 While the main floor holds the living area and kitchen, I love that the second floor has a partial loft space with bedrooms and gorgeous windows overlooking the backyard and back porch. This home is definitely made for entertaining and enjoying the outdoor spaces with your family.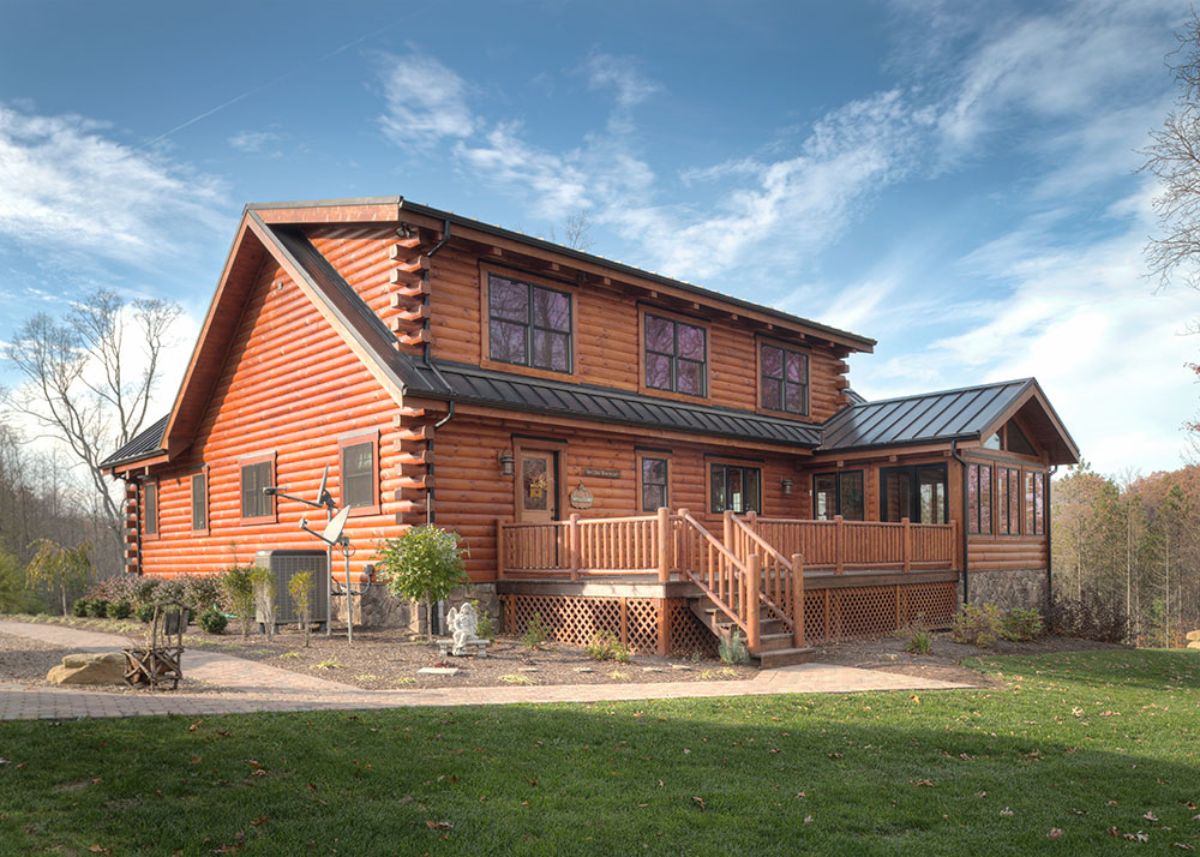 I love a home with a nice large porch for relaxing. Classic wooden rocking chairs add to the charm here for sure. You can add a porch swing or even a small bistro set here to relax or to entertain guests.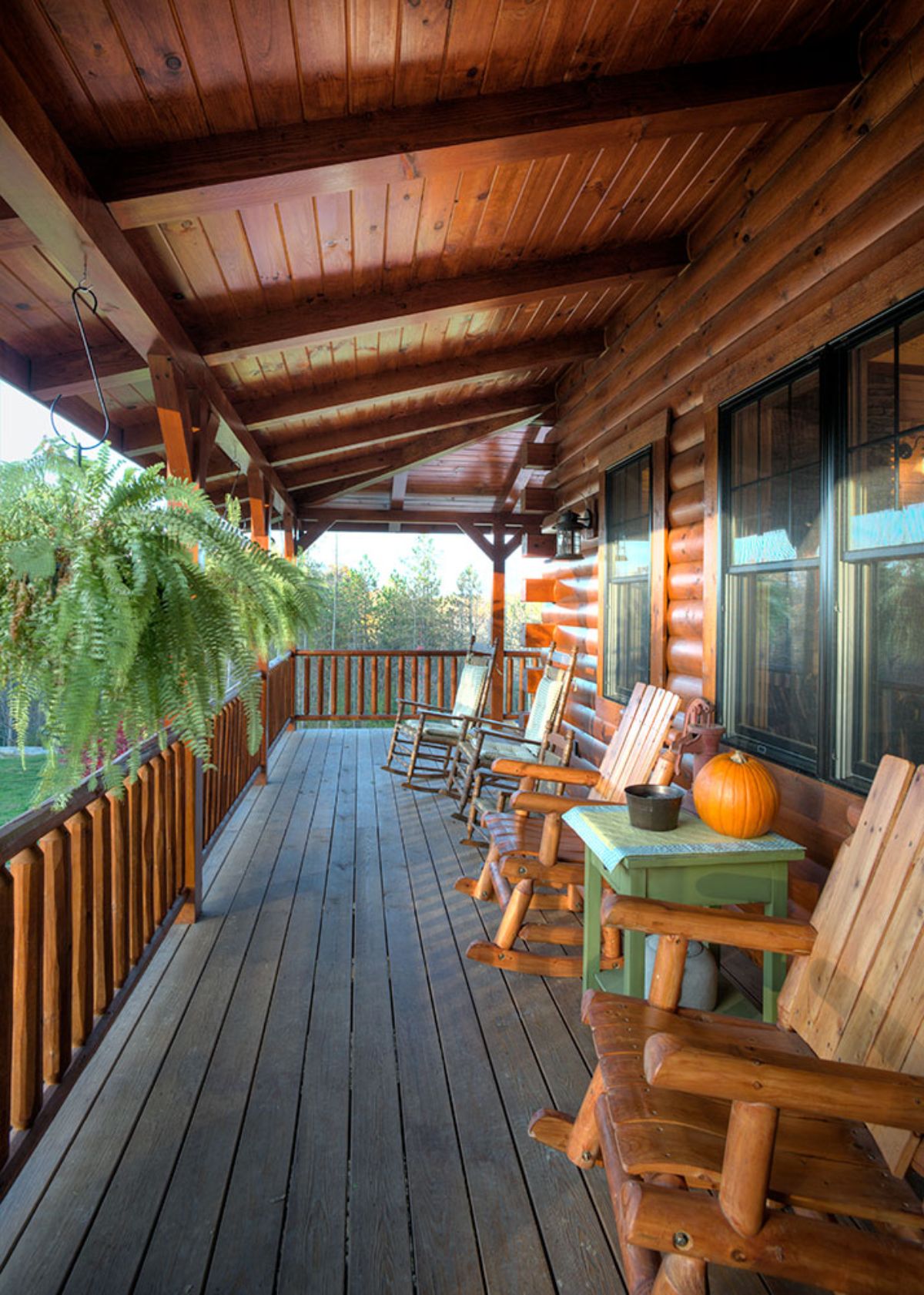 The main floor includes this large living space with a dining nook behind it and the kitchen to the right of this image. They have arranged a sofa and chairs around the fireplace with a TV in the corner. A classic open living space that is ideal for families. There isn't anything fancy here, but a comfortable home that is inviting and functional while keeping true to the log style you know and love.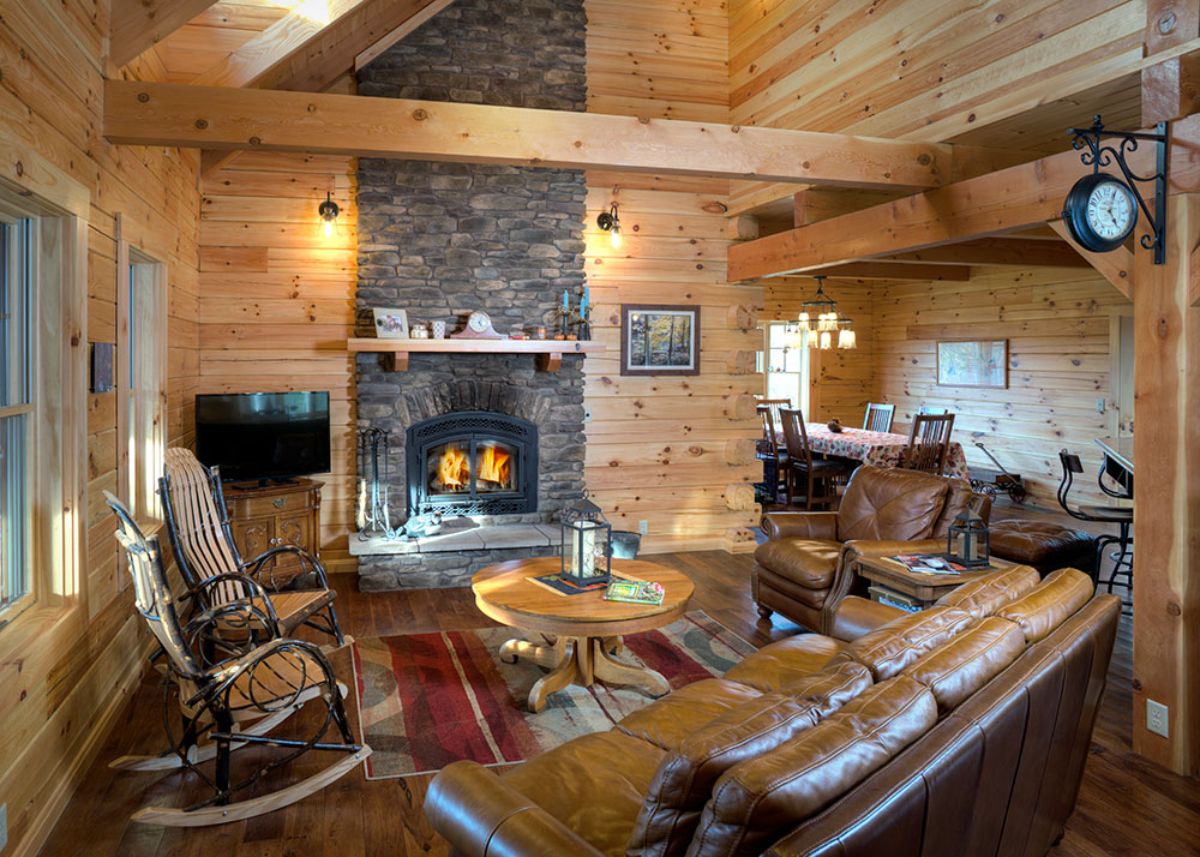 On the backside of the home is a great room with this wall of windows. It's absolutely beautiful and is set up as a four-season room with nice space for relaxation. You can also see the little table here that could be a home office space or could easily be used for a kid's dining room.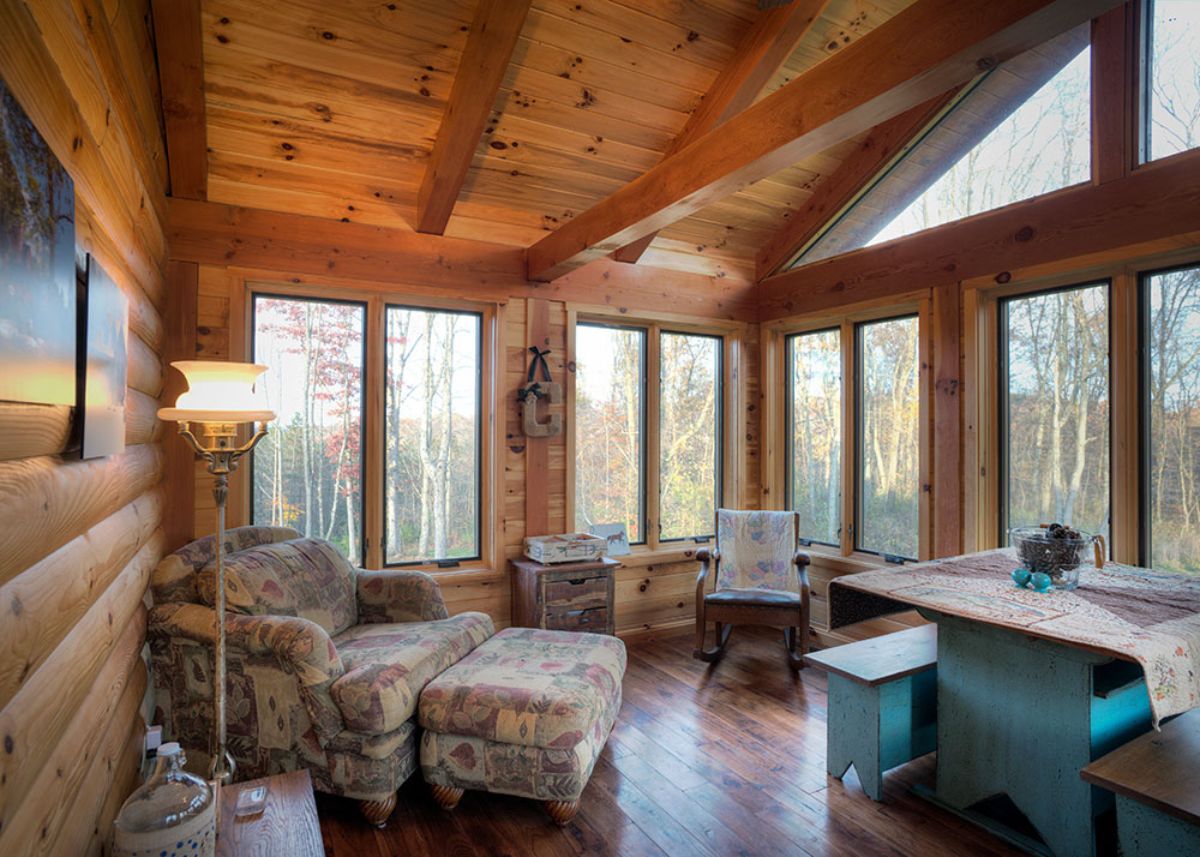 The kitchen is just off the living room with a corner design including white cabinets, gorgeous brown and black countertops, an island that includes the stovetop, and tons more storage space. I love that there is also plenty of room for a few stools to make the upper level into a breakfast nook.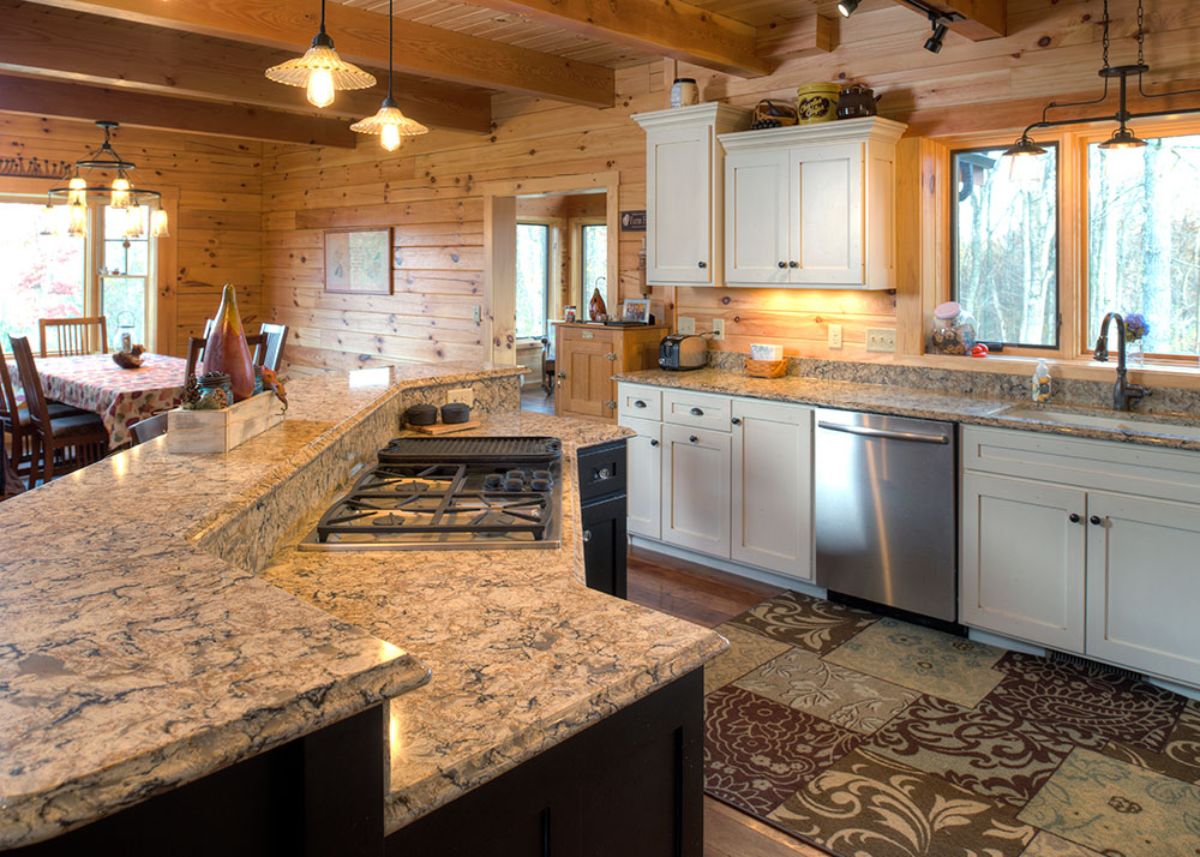 The large bedrooms are another bonus here with these tall ceilings. I love that there are multiple windows here as well as plenty of room for a king-sized bed and wardrobe or even a chair to enjoy a few hours of reading your favorite book.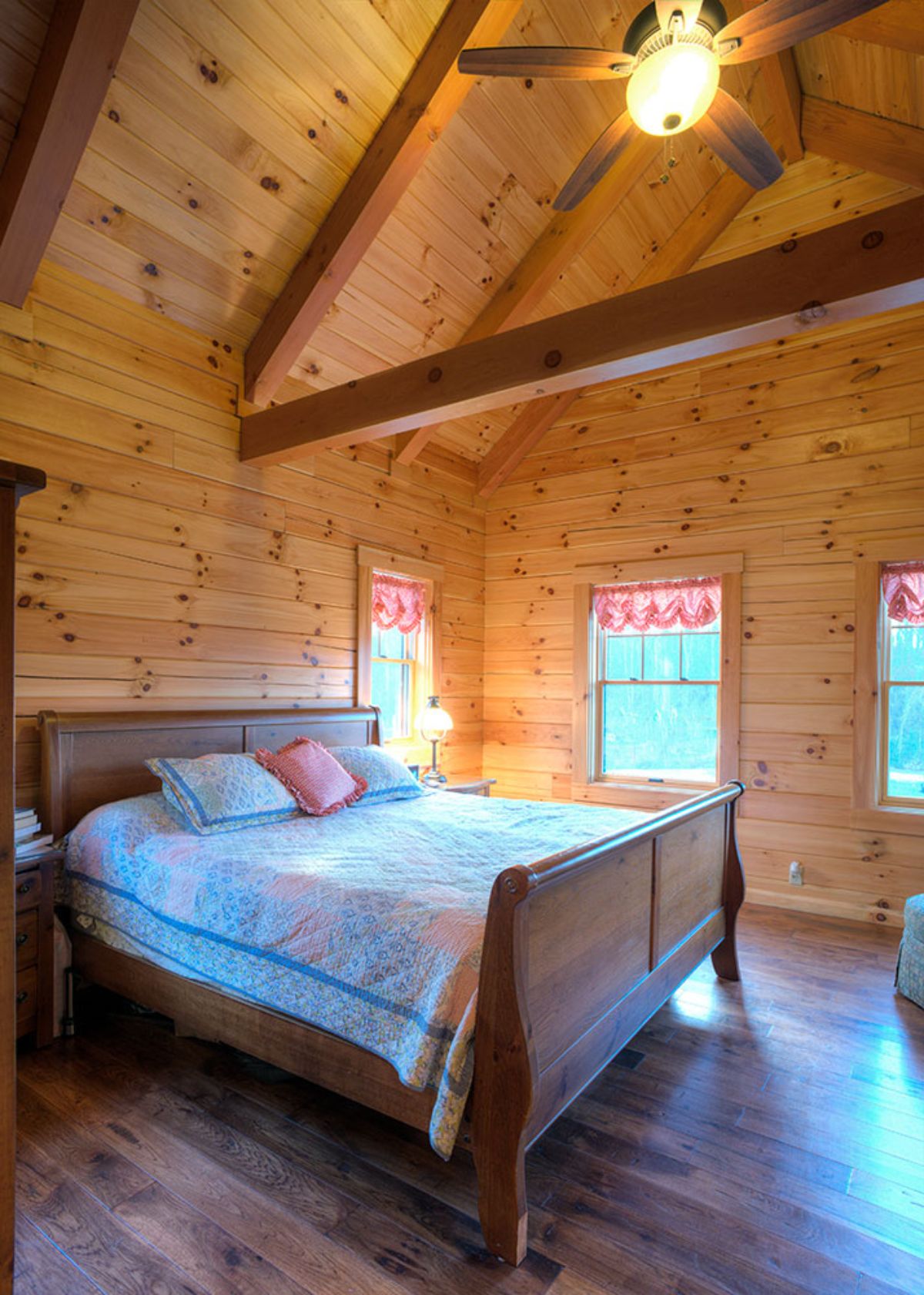 The master bedroom is one of my favorite additions in this home with the dual vanity. The custom cabinets and bowl sinks are stunning and offer tons of space for a "his and hers" space you'll easily make your own.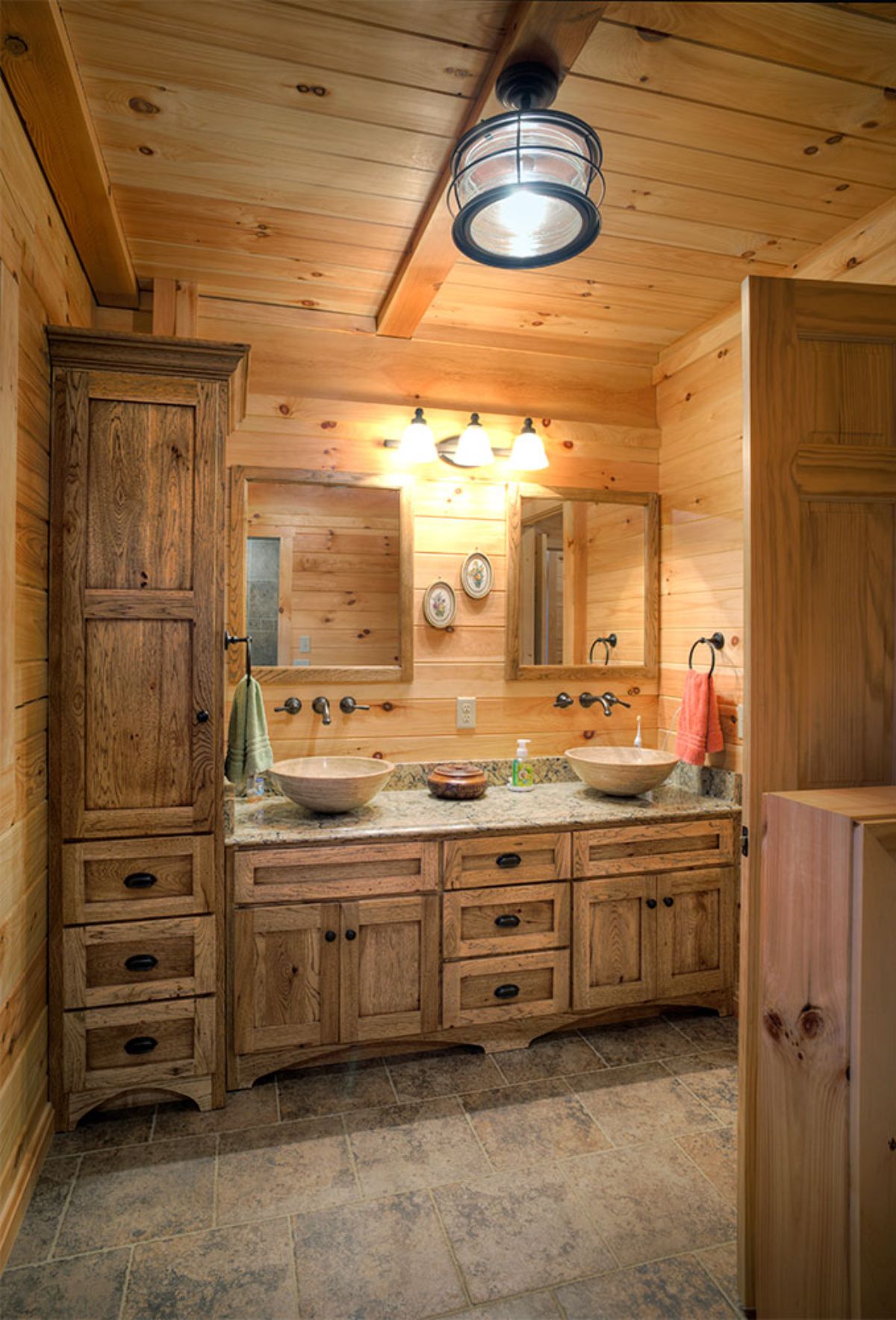 For more information about this and other gorgeous log homes, check out the Hochstetler Log Homes website. Make sure you let them know that Log Cabin Connection sent you their way.
More Log Cabin Kits and Tours