If you aren't sure about building from scratch, a log cabin kit is a great choice that is easy to use as a base. This gorgeous home from Sawmill Structures is a unique style with a front porch and open space inside that can easily be transformed into a home or unique studio.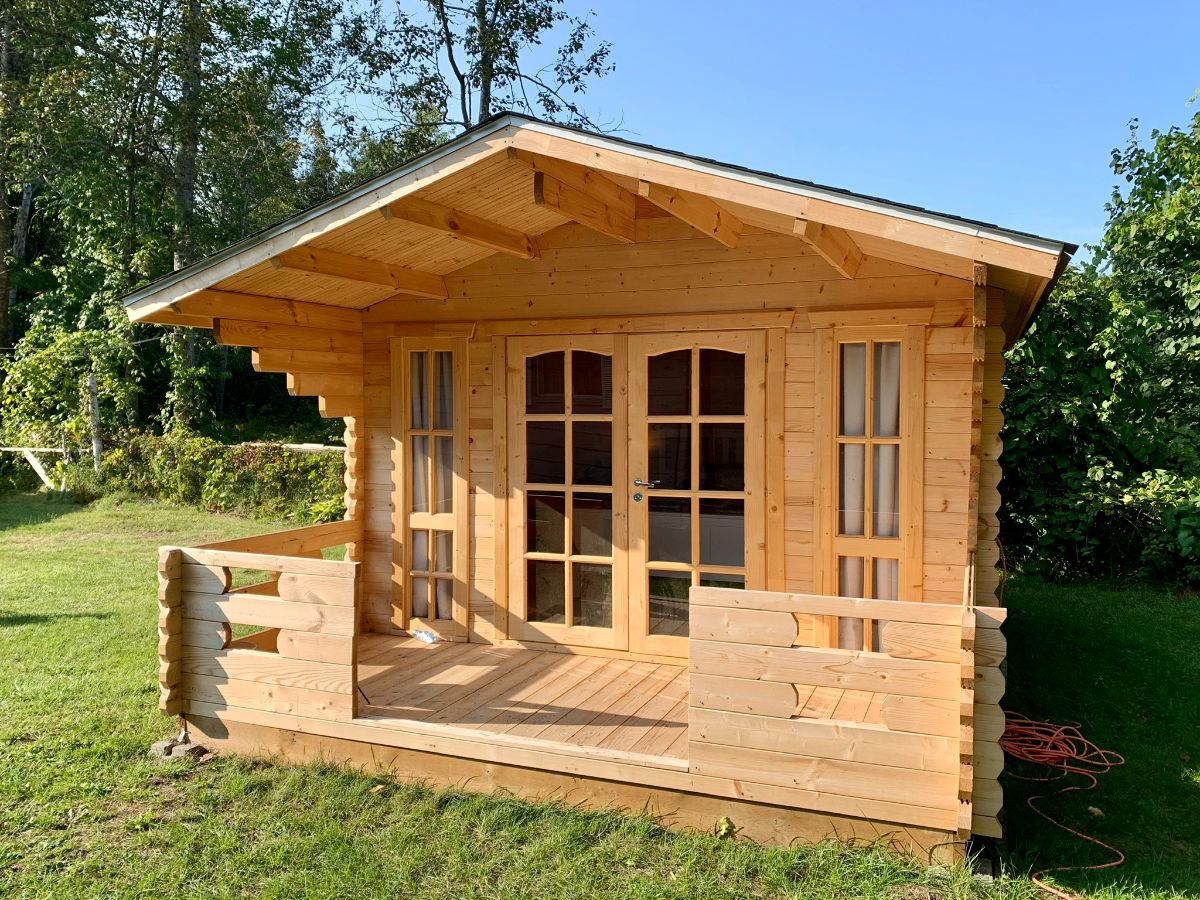 Log Cabin Size
132 square feet
8'10" high
4.75'x11.5' covered front porch
Base Log Cabin Kit Price
$8,999.00
Add On Pptions Pricing
Maestro Smart 9 Heat Pump - $2,500.00
Maestro Pro 12 Heat Pump - $3,500.00
On-Site Assembly - $3,800.00
Included with Log Cabin:
All piees cut to size and milled to fit together perfectly.
Premium double tongue and groove InterStack Log wall system with integrated CrossLock Corners.
Tongue and groove flooring boards and ceiling boards.
InterStack Log Roof Beams.
Windows and screens.
Doors with door lock set.
Fasteners.
Interior and exterior trim.
Not Included with Log Cabin
Roof covering material such as shingles or steel.
Foundation base.
This small home does not include a bathroom or kitchen, but that doesn't mean you can't transform this into a true home. While there is no bathroom or kitchen inside the home, you can transform the interior to fit it if you prefer.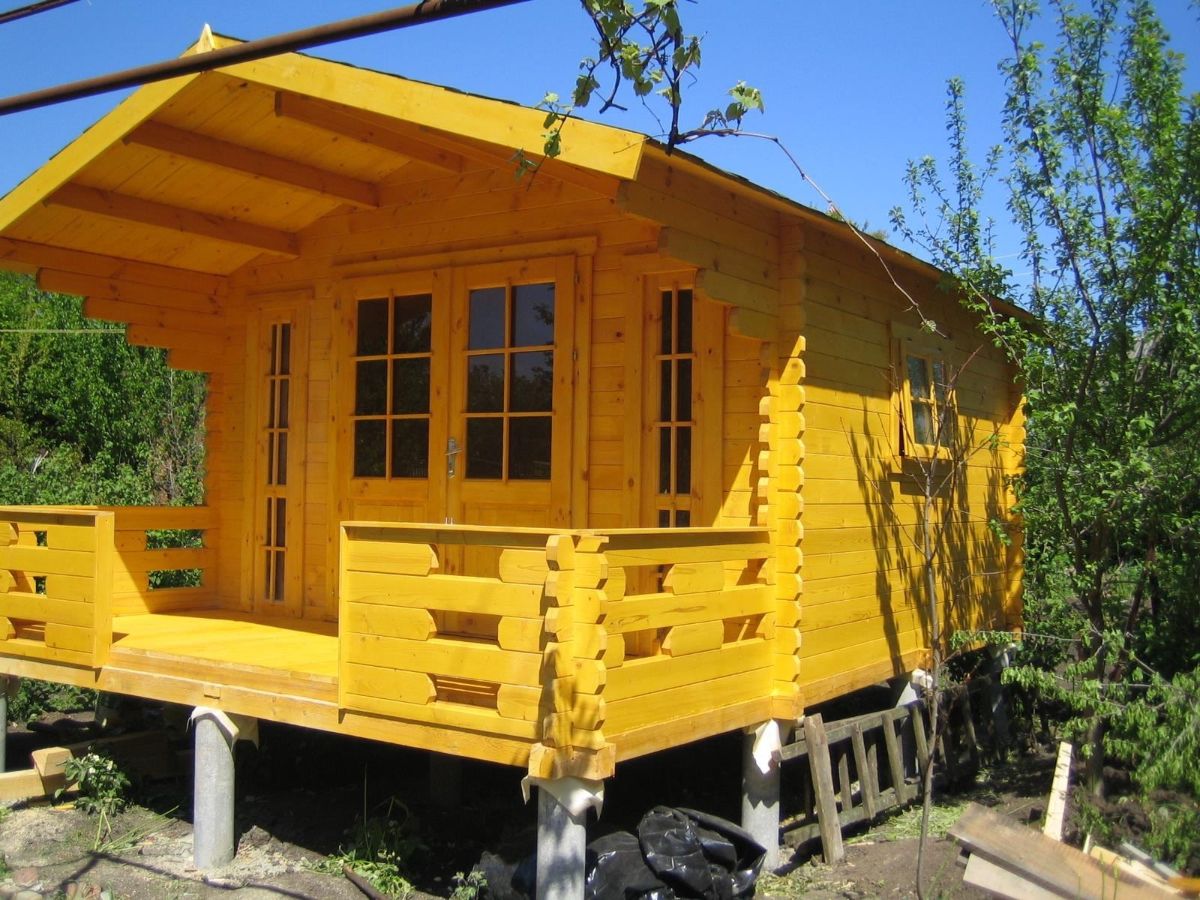 This shows the interior of the house with a queen-sized bed and tables on each side. A minor shift in arrangement or adding a futon or sleeper sofa would turn this into a space that could be a tiny studio cabin.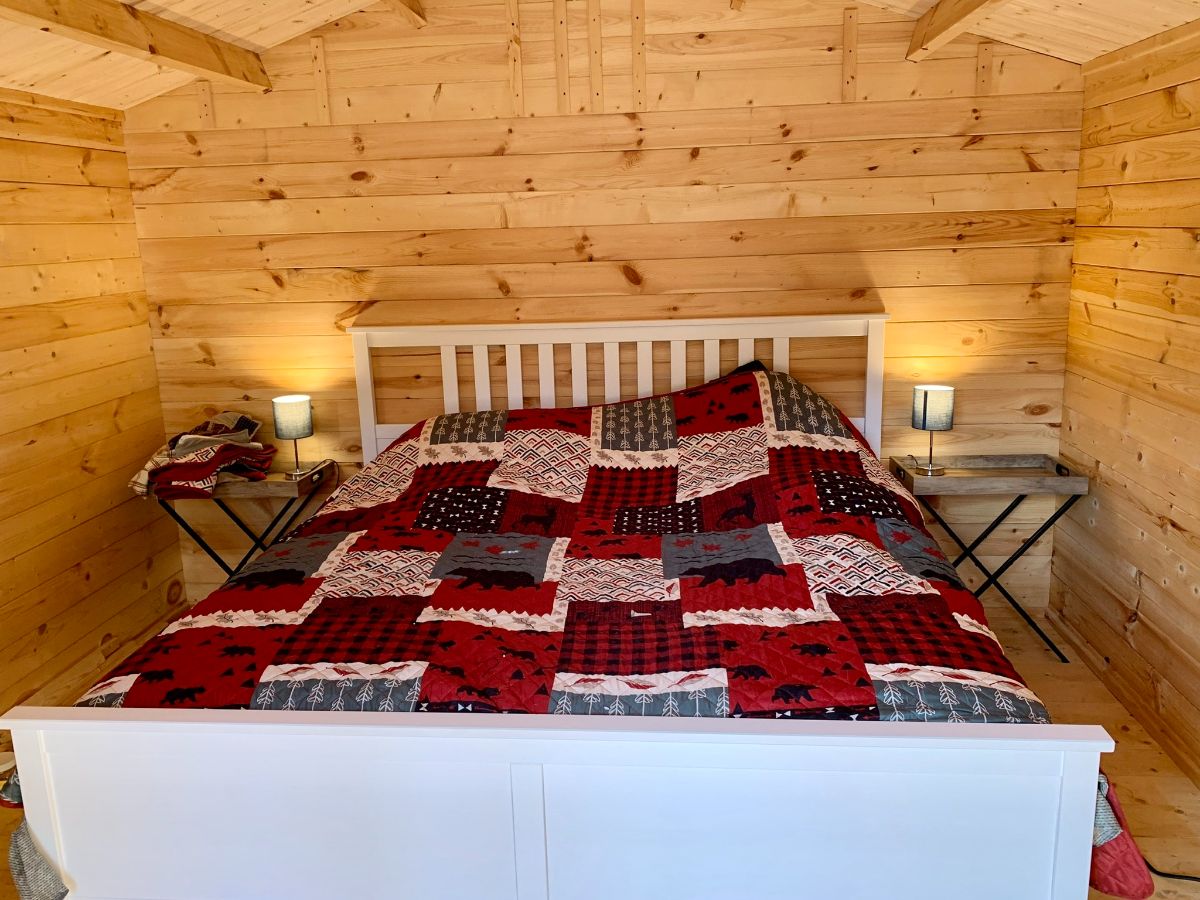 The windows on the home open inward and come with closures in the kit. You can add curtains or even some blinds here easily for privacy.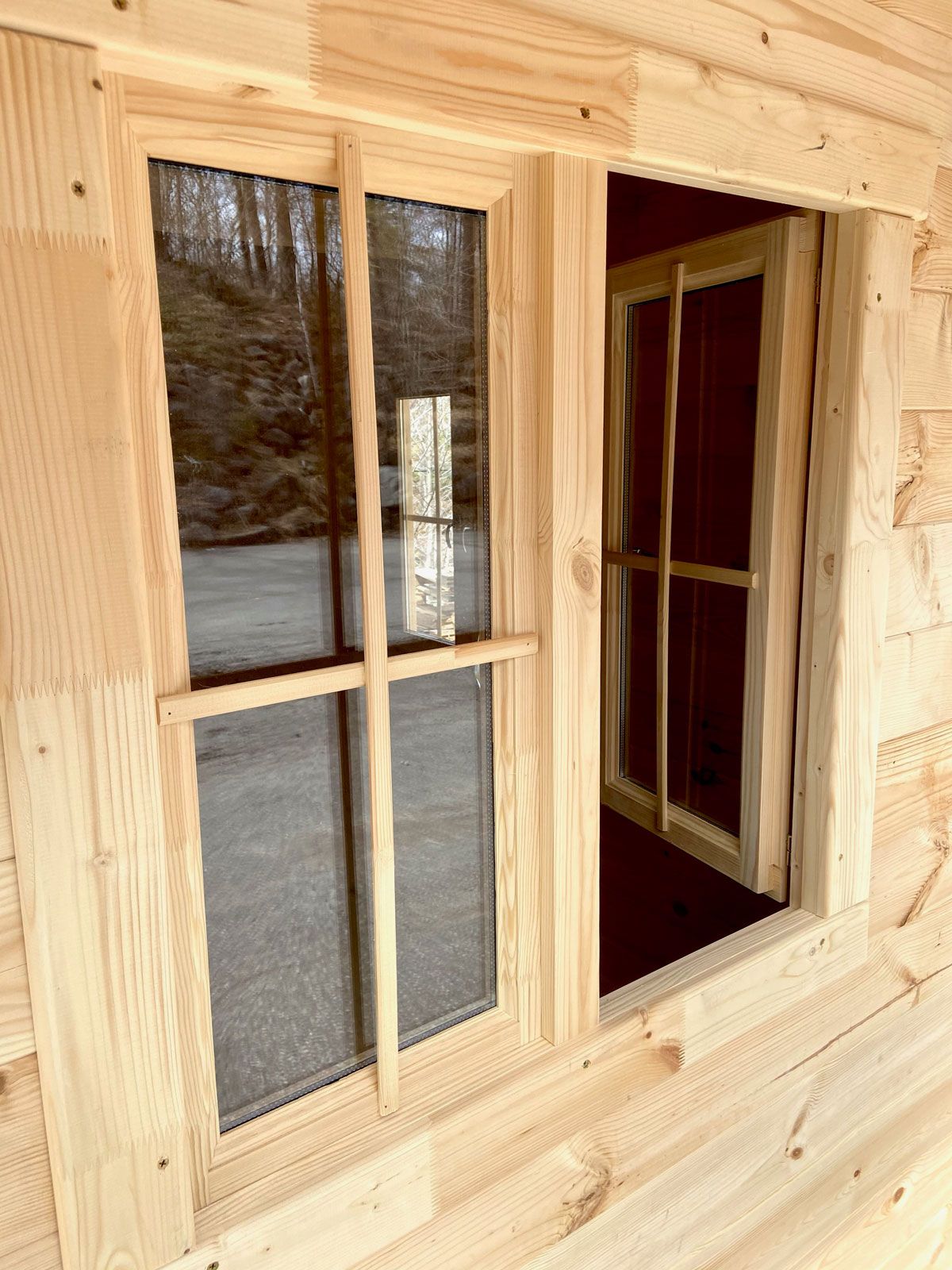 This cabin really gives you an affordable base for a studio, storage shed, kids luxury playhouse, or just a mother-in-law quarters in the backyard of your home.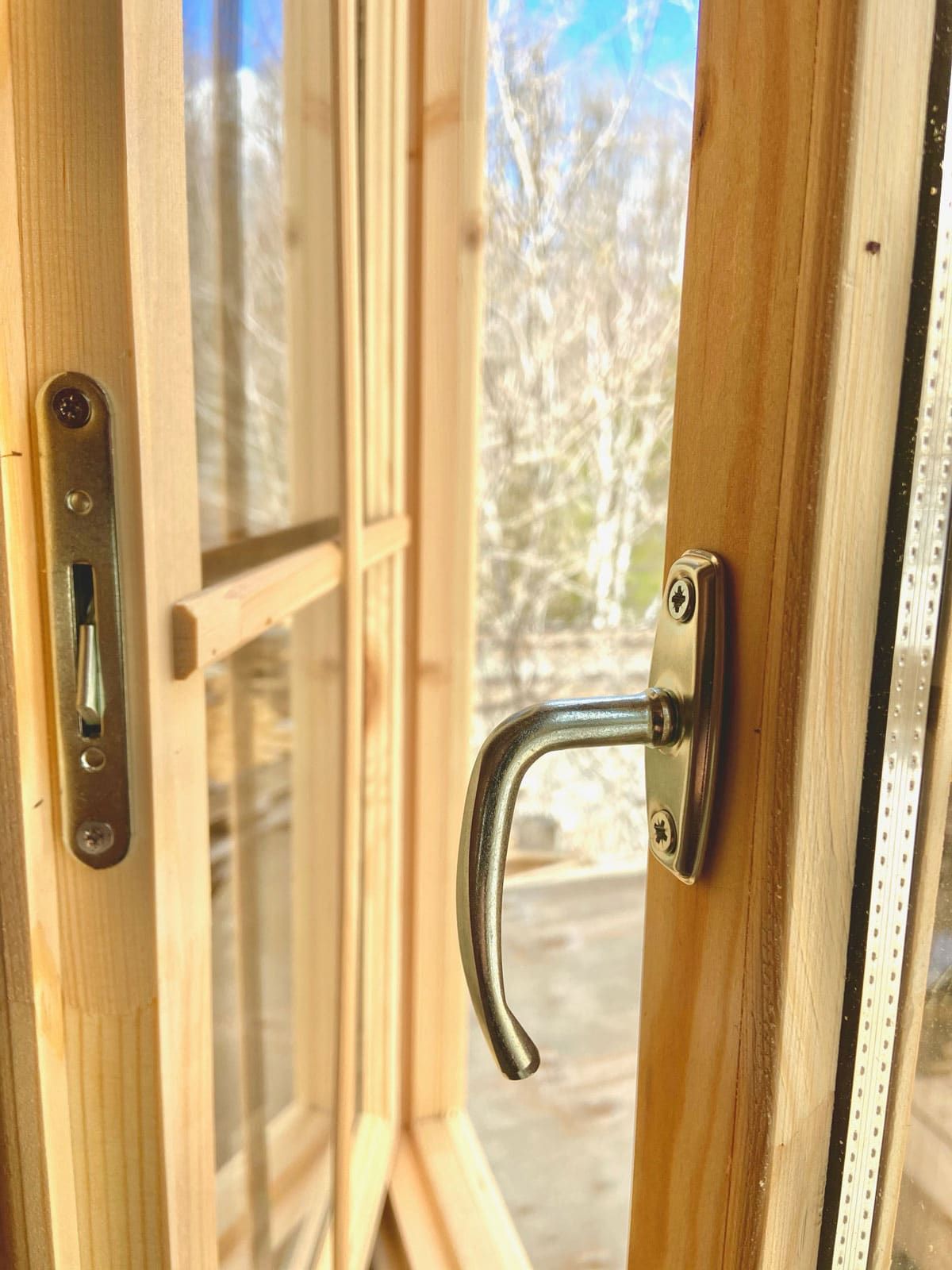 While the kit doesn't come with insulation, it would be easy to add. The second layer of paneling on the inside with insulation tucked between is an option that could make this a perfect home. Of course, this would take some planning, but the options with add-ons from Sawmill Structures gives you enough to work with to turn it into the home you have in mind.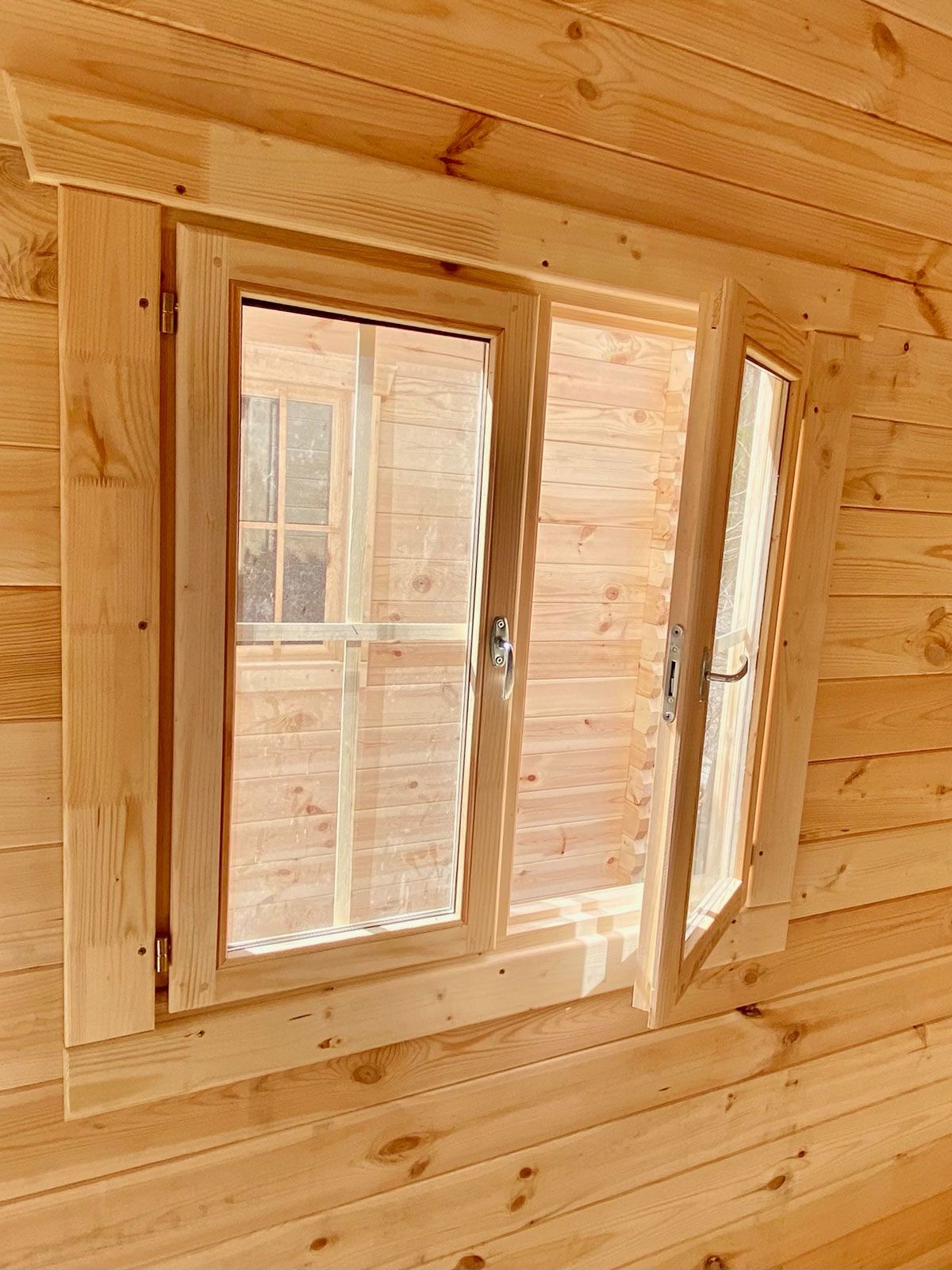 I love that this particular log cabin kit has plenty of windows and glass panels on the doors for natural sunlight. This is a perfect way to cut back on lighting costs, but can also be great for letting a cool breeze flow through the home on nice days.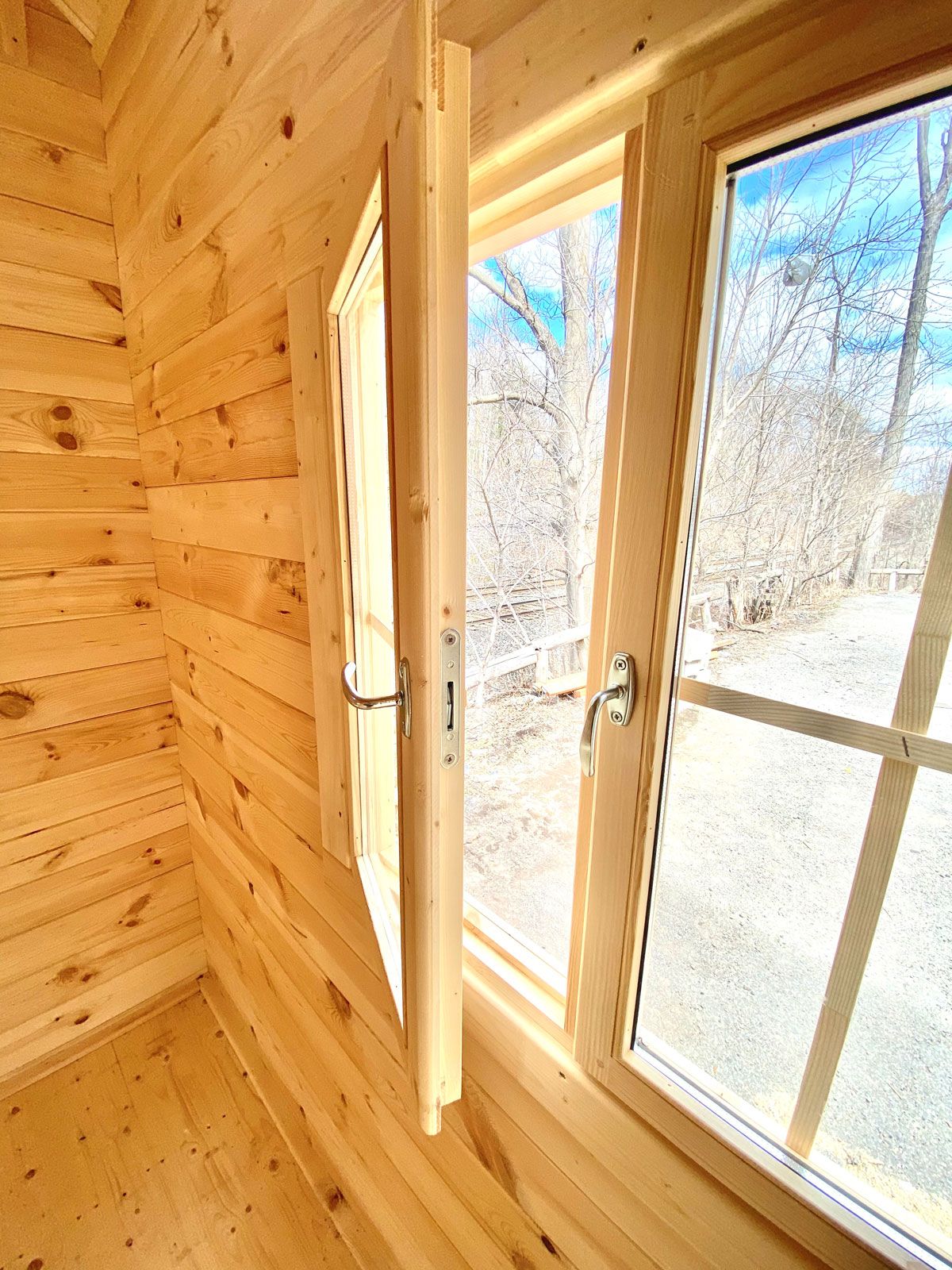 While this kit is not our more traditional log cabin tour, it is a great choice for many who are on a budget and want something to start with. Plus, this same company has many options that include different sized and styled structures you could buy and attach or use as a base for your own design. Following their basic layout, you could create rooms, lofts, and more to give the home a style that you want and prefer.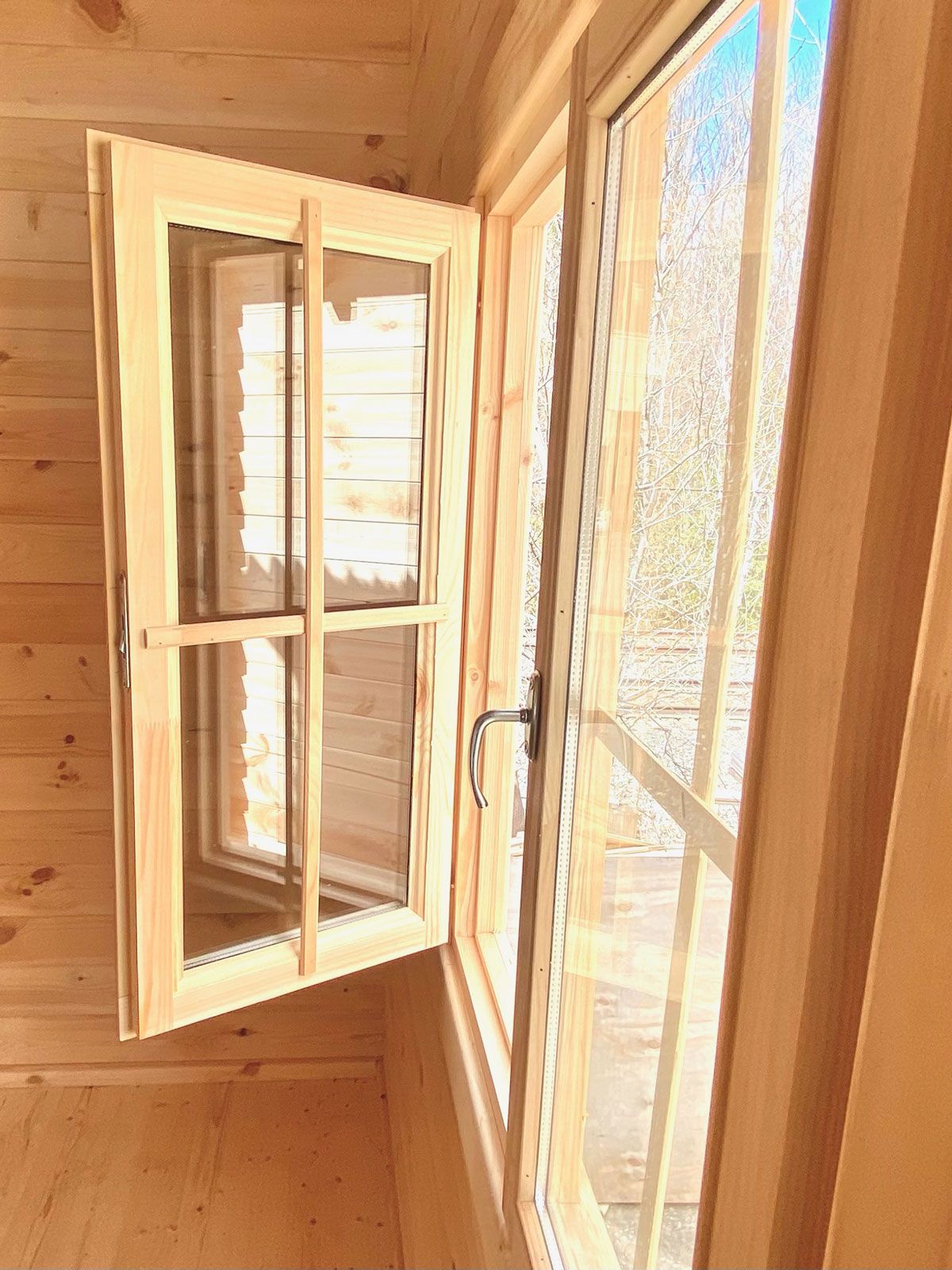 For more information on this cabin, check out the Sawmill Structures website. You can also find them on Facebook, Instagram, or YouTube for more shares of recent builds and models. Make sure you let them know that Log Cabin Connection sent you their way.
More Log Cabin Kits and Tours