We've included a few pictures of log cabins and log home interior details to show the work of local builders in Murphy, NC. Photos do not adequately convey the warm, down-home appeal of a log home in the mountains, but these log cabin photos will give you an idea of what careful craftsmen can do.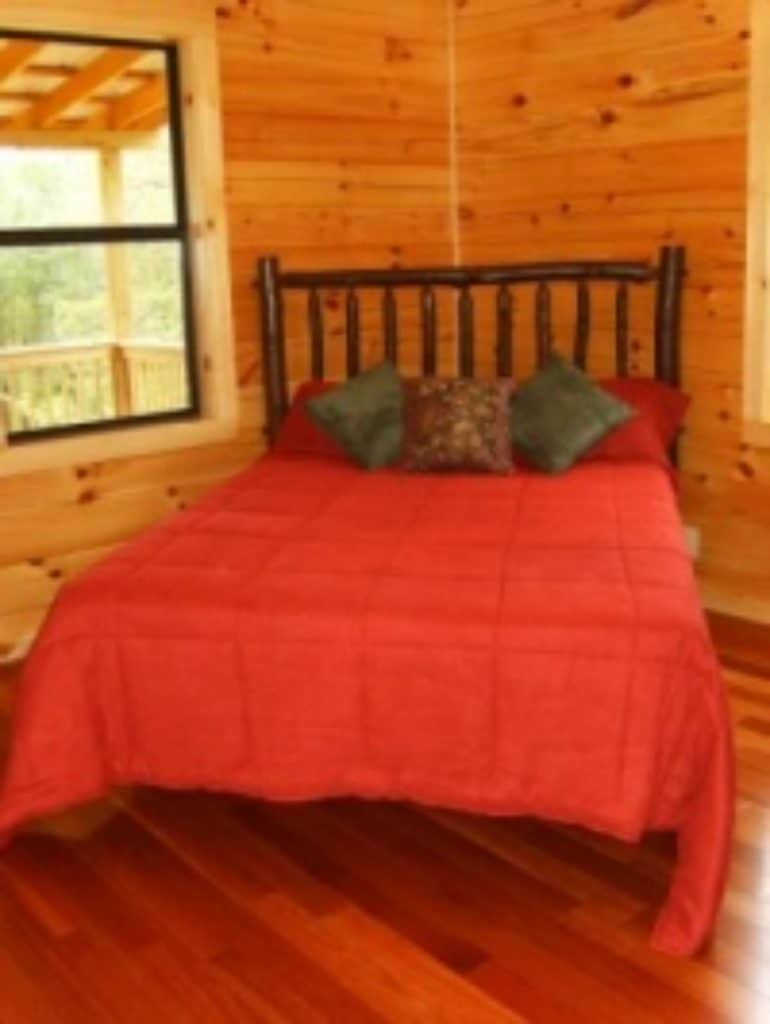 ---
These log cabin photos provide a glimpse of the care and attention to detail that goes into building a log home.
Please contact Log Cabin Connection if you would like to know more about building a log cabin in the Smoky Mountains of western North Carolina.
More Log Home Education Pages:
Log Cabin FAQs Answers to many log cabin FAQs and other questions about building with logs and timbers.
Log Cabin Glossary Defines Common Terms This log cabin glossary defines and explains many common terms encountered when researching log homes and cabins.
Get a Log Home Education Getting a log home education involves utilizing the many cabin resources available.
9 Interesting Facts About Log Cabins Think you know all about log homes? Learn these 9 interesting facts about log cabins.
How to Renovate a Heritage Log Cabin Interior - DIY Style See how one family learned how to renovate a heritage log cabin interior - DIY style in British Columbia.