You want to put your capital investment to work, but just how profitable can an investment log cabin be? Investing is always a risk and real estate can be especially challenging because it's such a large investment.
Let's look at some of the considerations you need to keep in mind if you want to buy a log cabin as an investment and make it profitable.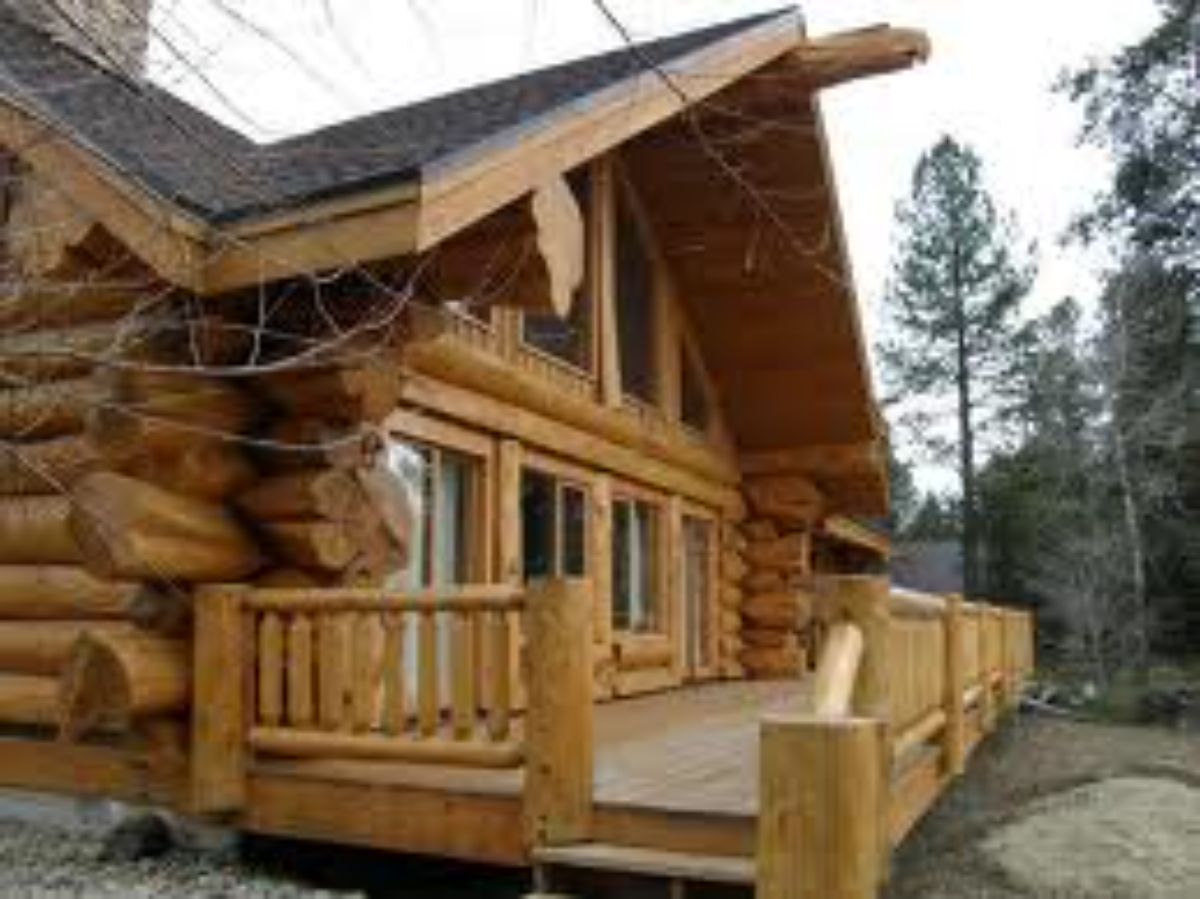 Investment Log Cabin Managers
If you buy an investment log cabin and don't live in the area (or even if you do live nearby) it makes sense to hire a third-party to look after your investment and take care of your rental cabin.
Property management companies make sense because they are professionals and can be dispassionate about the business decisions that must be made to keep your log cabin profitable.
You may or may not have the time needed to maintain an active log cabin rental business. Property managers have the time as well as the local knowledge and contacts to keep your rental property in top condition. They typically take a percentage of the booking, 60% to you and 40% to them, or sometimes 70/30.
It's important to check out potential property management companies thoroughly before signing any contract.
Realtors can be a good source of information, as well as other investment log cabin owners in the area. Find out how responsive the property management company is, how quickly they deal with a situation, what their fees are and if there have been any unwelcome surprises.
Have a look at their marketing and website, since your cabin will be appearing there soon and you're the one taking the big risk with your investment.
Try Googling them and see where they rank and on which page. You want them to appear on the first or second page for your area or people just won't see their links.
Interview them. This can be in person or over the phone. It's a good idea to write down a list of questions you want answered and see how well they do. If it feels like they are interviewing you in return this is a good thing. That means they have their own standards and want to make sure you meet their criteria.
You can pick up lots of useful information from them: ask them what size cabins are renting best and what the typical vacancy rate is. This will help you to determine your projected ROI (return on investment), based on cabin sales prices and number of projected bookings.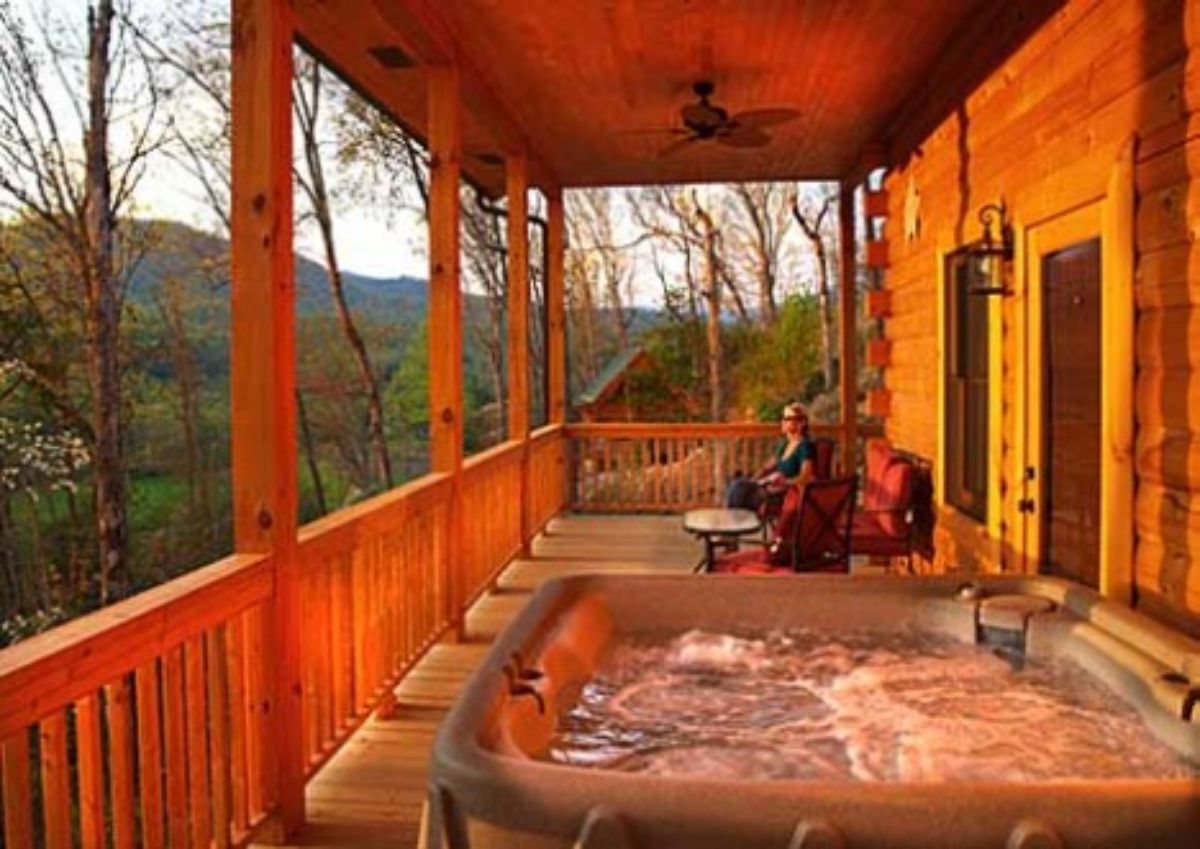 Handling Bookings Yourself
If you live nearby and have a good head for details, you may want to save some money and handle things yourself. You can market your rental cabin online through VRBO or Airbnb. If you list on Airbnb be sure to use our referral link, which gives you $30 when you sign up (LCC also gets a fee).
Click here for the Log Cabin Connection referral link.
In addition to marketing your cabin, you will also need to arrange a local service for cleaning and turning over the cabin in between rentals. A good, trustworthy team can handle cleaning and restocking for you and even deal with minor cabin repairs. Of course, for anything major you will want to set a limit on the amount they can spend and should have your own list of local tradesmen to contact.
It's a lot more work having to arrange cleaning, maintenance and repair but the payoff can be worth it since you won't be shelling out 40% of your cabin income to a property management company. As manager, you can also write off passive losses generated by the rental cabin.
Tax Considerations of Investment Rentals
You are allowed to rent your cabin to another party for up to two weeks (14 nights) without reporting any of the income, but beyond that you must report to the IRS. Bear in mind that a second home or investment cabin does not have the same write-offs (such as mortgage interest) as your primary residence.
All rental losses from an investment log cabin are considered "passive losses" and these can be written-off against income from other passive activities, such as other rentals or an S-corporation. Passive losses that you can't use can be carried forward until you sell the cabin.
When you do sell, past losses can be used to offset any gains and, if you have more passive loss write-offs afterward, you can claim them against regular income.
You can deduct up to $25,000 a year, if:
Your adjusted gross income (AGI) is less than $100,000 or
You actively participate in the management of the property.
If your AGI is greater than $100,000 this tax break scales back and vanishes entirely above $150,000 AGI.
This is another good argument for acting as your own cabin property manager.
Return on Investment - ROI
Property taxes, cabin mortgage payments, insurance costs, HOA fees, yard maintenance, pest control, and utilities are all typical costs associated with a rental cabin. In addition, you have to set aside money for marketing, cleaning between rentals, and possibly credit card fees.
Since vacation seasons can vary widely it's difficult to anticipate the interest in a particular area and therefore hard to predict demand for cabin vacation rentals consistently.
This makes income harder to predict. If we say that 18-26 weeks of bookings is typical we can use 22 weeks as an average. If you rent your investment log cabin for, say, $100/night, you would then expect to generate around $15,400 annually.
Comparing your profit (annual income less annual expenses) for the year against the money that you have tied up in your rental cabin will show you the return on investment for your capital outlay.
An investment log cabin can yield a solid rate of return and help cover the costs of owning a rental cabin in a popular vacation destination. It's important to do your homework first to ensure that you have considered all the costs as well as the potential income.
Check out our sample Cabin Rental Agreement page which also includes sample forms for Booking Confirmation, Pet Addendum and Rental Agreement Checklist.
More Cabin Rental Pages:
Cabin Vacation Rentals Cabin vacation rentals can provide you an income when you're not using your cabin.
Renting Your Cabin for Profit Put your capital investment to work and profit by renting your cabin.
Cabin Rental Agreement - sample forms This sample Cabin Rental Agreement from HomeAway covers many of the issues that you need to deal with when renting your log cabin.
Honeymoon Cabin Rental – A Romantic Cabin Getaway A honeymoon cabin rental can make your honeymoon unforgettable. Your romantic cabin getaway ensures quiet time for the two of you in a rustic, fireside setting.
Log Cabin Rentals Log cabin rentals are a great way to try before you buy and to set up a base to explore different areas of the country.