A Quick Guide to Romantic Log Homes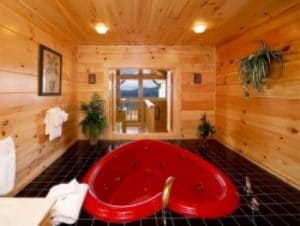 Thinking of a honeymoon cabin rental to provide a romantic setting for the two of you? There's nothing better than a log cabin in the mountains, a crackling fire in the fireplace, breathtaking views and a hot tub on the deck. Log cabin honeymoons are becoming increasingly popular as newlywed couples seek out adventurous, unusual settings as a backdrop for their romantic time together at the beginning of their marriage.
Renting a honeymoon log cabin gives you the rustic, remote adventure of a log cabin in the woods, while still providing easy access to nearby national parks, hiking, lakes and quaint towns full of interesting shopping and great restaurants.
Honeymoon Cabins Around the Country
A honeymoon log cabin in Tennessee could put you minutes away from all the sights, shopping, concerts and eating experiences of Gatlinburg and Pigeon Forge. The twenty-mile area encompassing Gatlinburg, Pigeon Forge and Sevierville is the second most popular place for couples to go to get married. The Great Smoky Mountain National Park is only a few minutes away with hiking, skiing, camping, rafting, horseback riding, black bear sightings, Cades Cove and fly fishing in the mountain streams.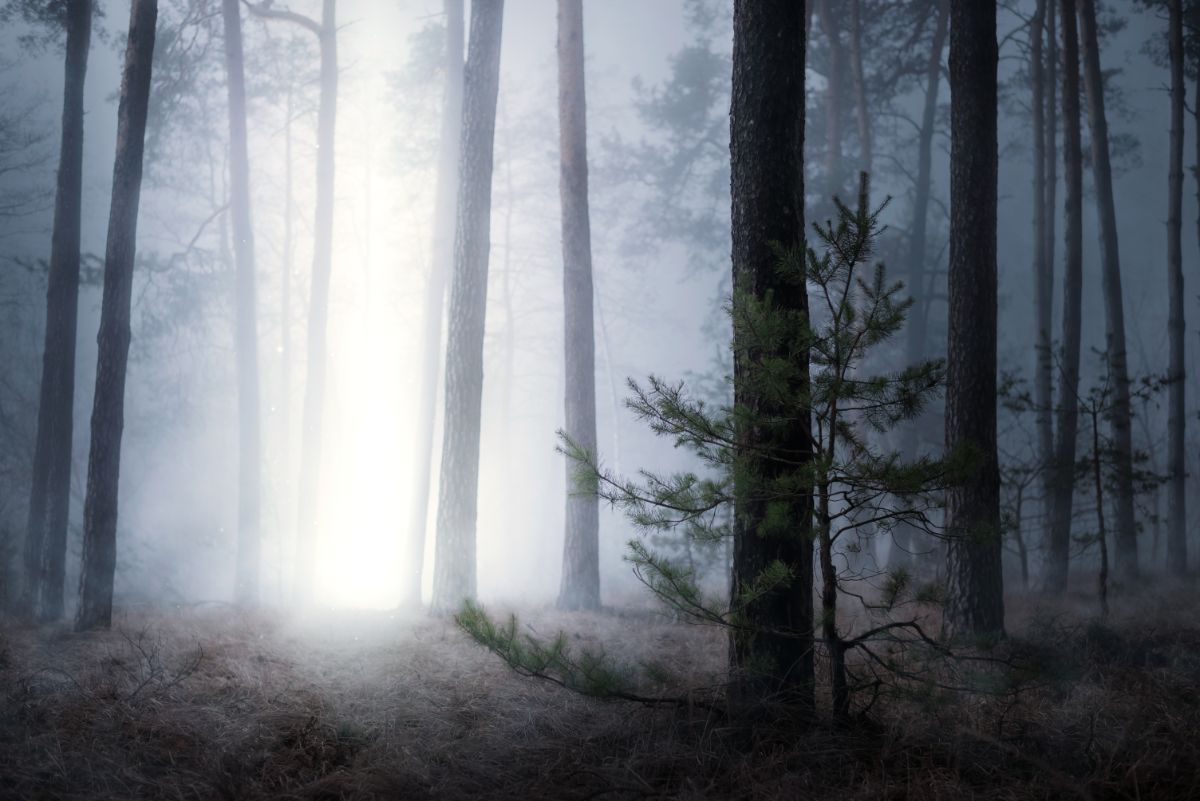 A honeymoon log home in Maine could provide a rustic, comfortable base for hiking in Acadia National Park and sailing in Soames Sound but still make it possible to drive into the Down East towns and villages like Bar Harbor for lunch or to do some antique shopping for your new home together.
Maybe your idea of a fun romantic cabin getaway involves overlooking the Superstition Mountains from the front porch of your log cabin rental on a high desert plateau, riding horses along winding trails and dining in quiet restaurants.
Relaxed or On-The-Go
A log cabin honeymoon can be as quiet and relaxed as you like – just the two of you on a romantic getaway in a private cabin in the woods. With nothing more pressing than quiet cups of coffee on the porch rocking chairs and curling up in front of the crackling fire on a cool night, you have the time to reflect on your recent wedding and make plans for your new life together.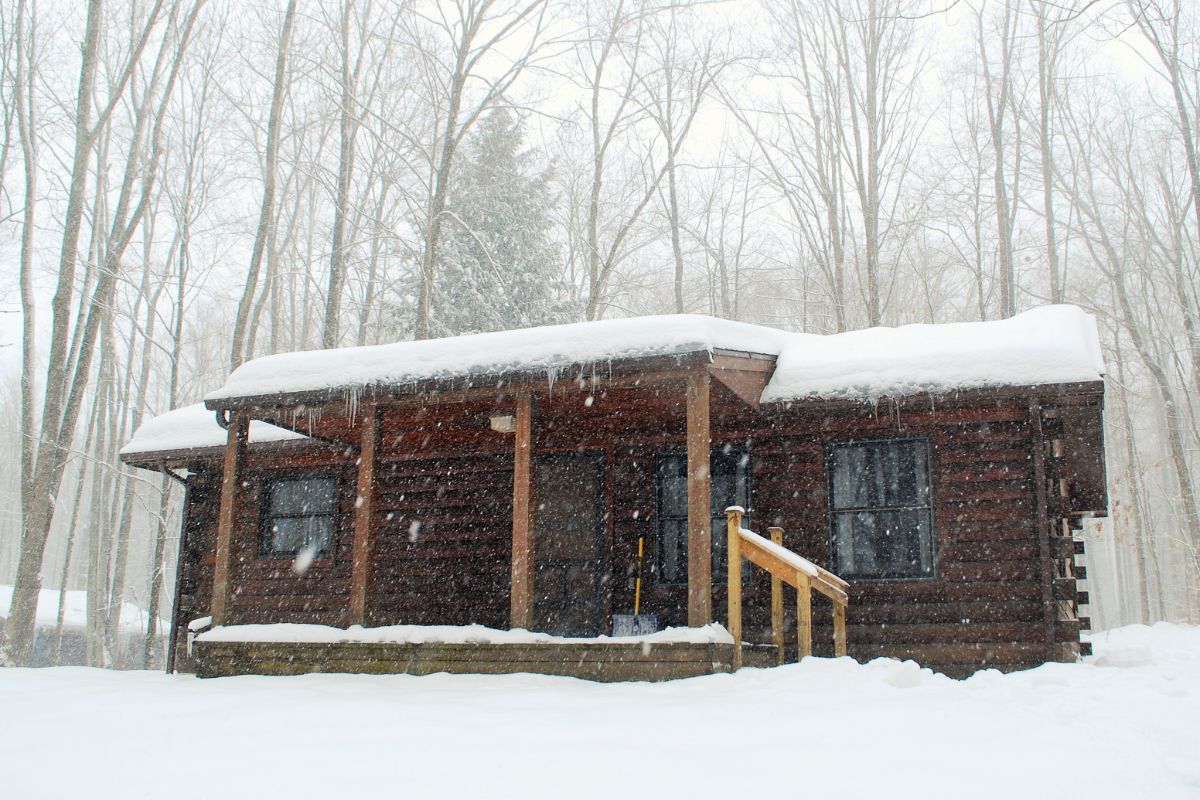 Or maybe you want to have an active, adventurous honeymoon. Honeymoon cabin rentals are located all over the country and nearby many rugged, natural settings for outdoor sports: you can hike wilderness trails, go skiing or snowboarding in the Rocky Mountains, try your hand at fly fishing in the Great Smoky Mountains National Park, canoe quiet lakes in the Adirondacks, go white water rafting down canyons or ride ATVs through the mountains.
Cabin Rental Practicalities
What Amenities Are Available?
If you don't want to be always on-the-go, many cabin rentals lure you into not leaving the cabin by including:
indoor pools
hot tubs
CD and DVD players
board games
wet bars
A honeymoon log cabin will provide you with the perfect setting for romance and adventure…and maybe even a heart-shaped bed or Jacuzzi! Honeymoon cabin rentals come with wrap-around porches and window walls to enable you to get the full view of the beautiful surroundings.
So How Much Will This Cost?
Although you get so much more for your money with a roomy, private log cabin away from the noise of the main highways, prices for cabins in Gatlinburg and the surrounding areas, for example, are comparable to nearby hotel accommodations.
In your own romantic cabin getaway you can enjoy the comforts of home such as an early morning cup of fresh-brewed coffee on the porch, a late-night dip in the hot tub and relaxing in front of a crackling fire.
There are variables that affect the price of the log cabins, including the number of bedrooms, the amenities that are available and the time of year.
There are often specials and discounts for log cabin rentals in winter, while summertime and the Christmas holidays tend to be peak rates. Always check with honeymoon cabin rental agencies on price, availability and any specific amenities you would like.
---
Airbnb is a great resource for looking up cabin rentals and it's easy to set up filters to show the price range you want, the number of bedrooms, location and more. If you sign up using the LCC Airbnb link you will receive $30 credit and LCC will also receive $30 credit: LCC Airbnb link
---
More Cabin Rental Pages:
Cabin Vacation Rentals Cabin vacation rentals can provide you an income when you're not using your cabin.
Buying an Investment Log Cabin An investment log cabin can provide a good rate of return on your investment capital.
Renting Your Cabin for Profit Put your capital investment to work and profit by renting your cabin.
Cabin Rental Agreement - sample forms This sample Cabin Rental Agreement from HomeAway covers many of the issues that you need to deal with when renting your log cabin.
Log Cabin Rentals Log cabin rentals are a great way to try before you buy and to set up a base to explore different areas of the country.