The Dvorak is a beautiful classicly built log cabin that has the perfect family home floor plan. With a large open front porch that is covered below two dormer windows, this cabin is just waiting for a family to make it home.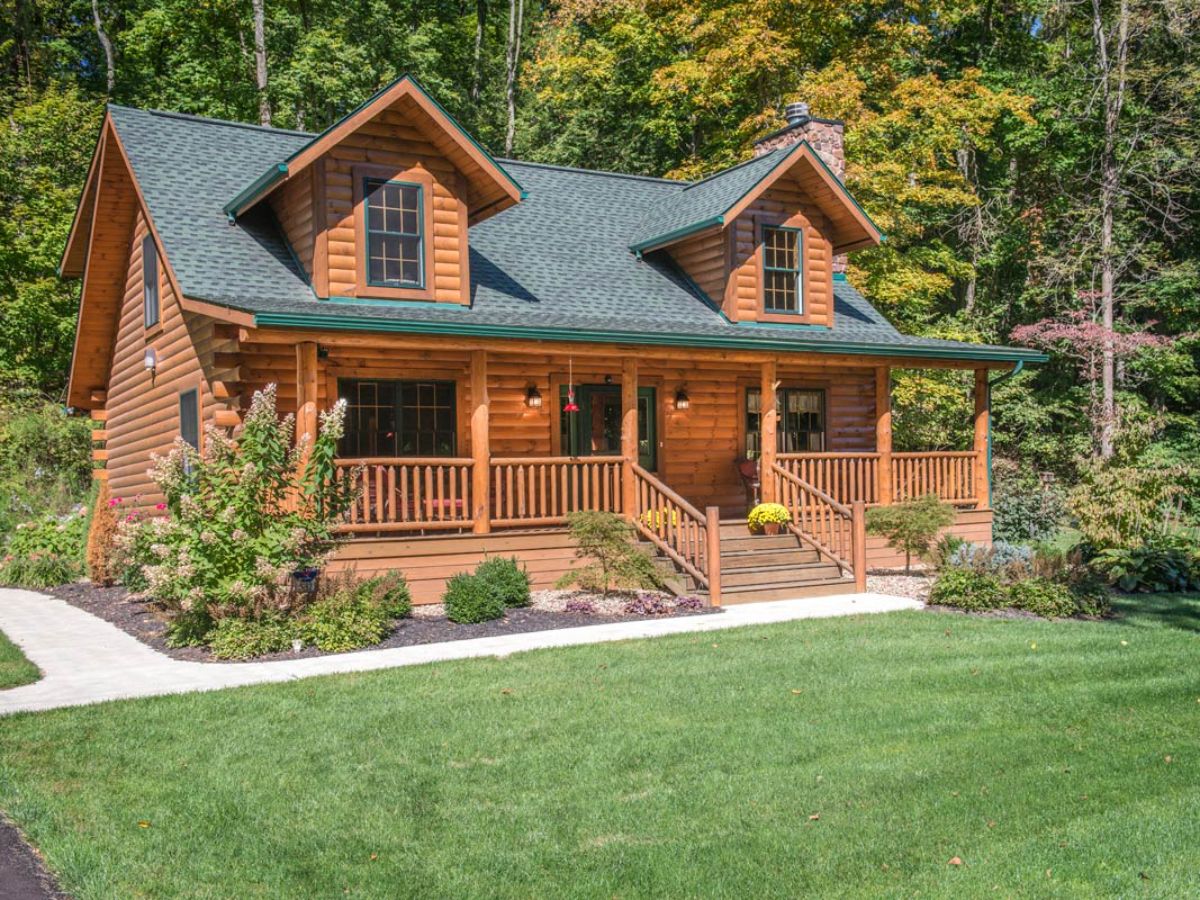 Set against the tree line, this home has a lovely walkway up to the porch, gorgeous landscaping, and a chimney for the fireplace on the side wall.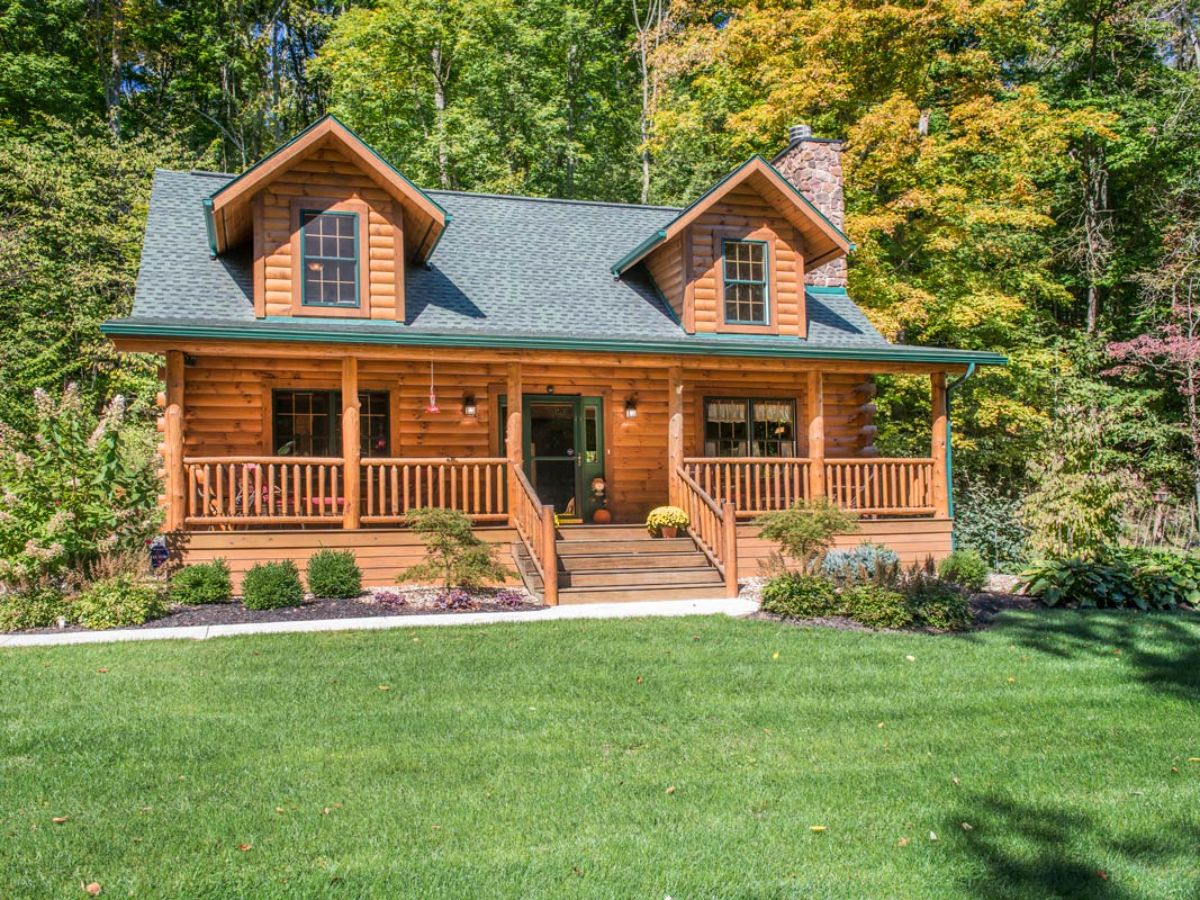 The yard is nice and open with tons of room for expansion should you want to add more space to the home. A beautiful space that is just waiting to be customized to your needs.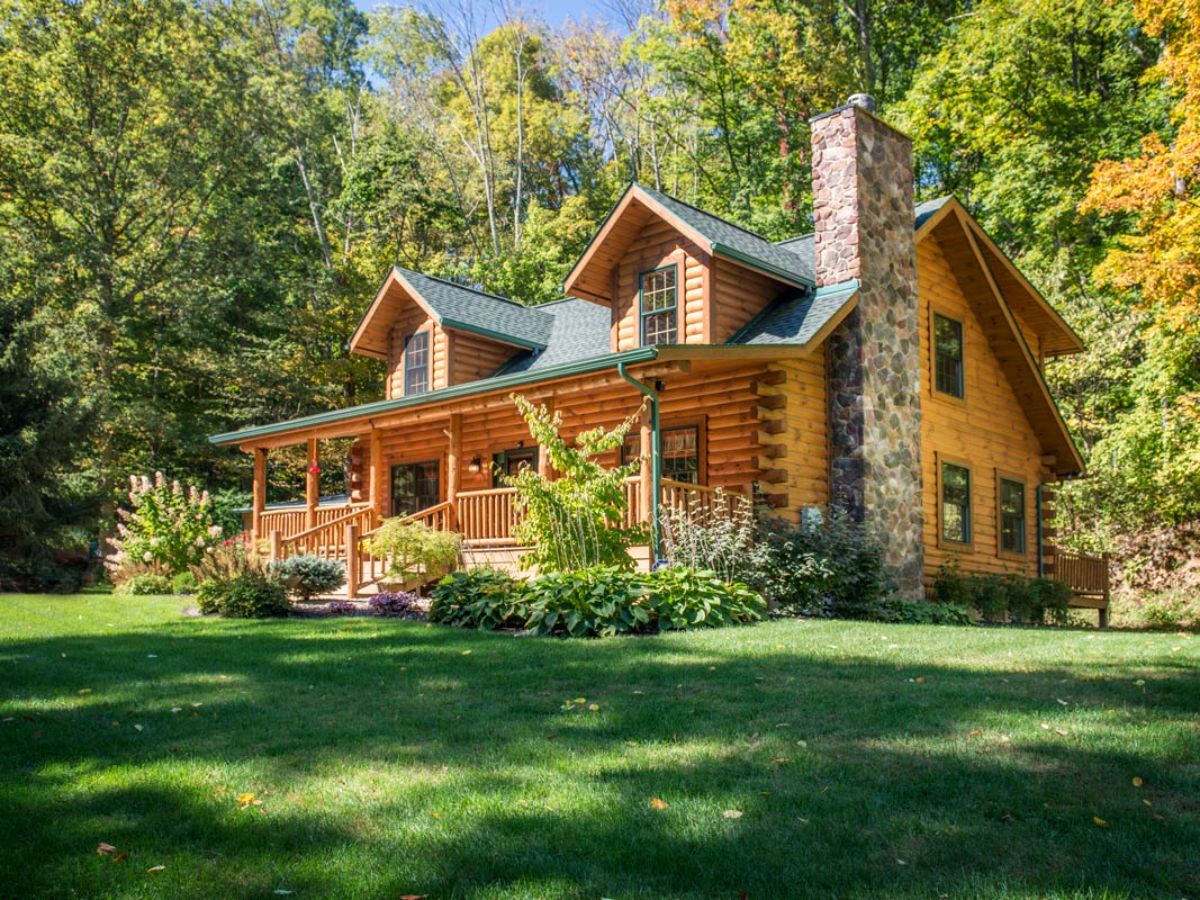 On the backside of this cabin, a simple style was built with a small but nicely sized deck along the back. This open space is ideal for a barbecue grill or smoker and a few chairs or a bistro table.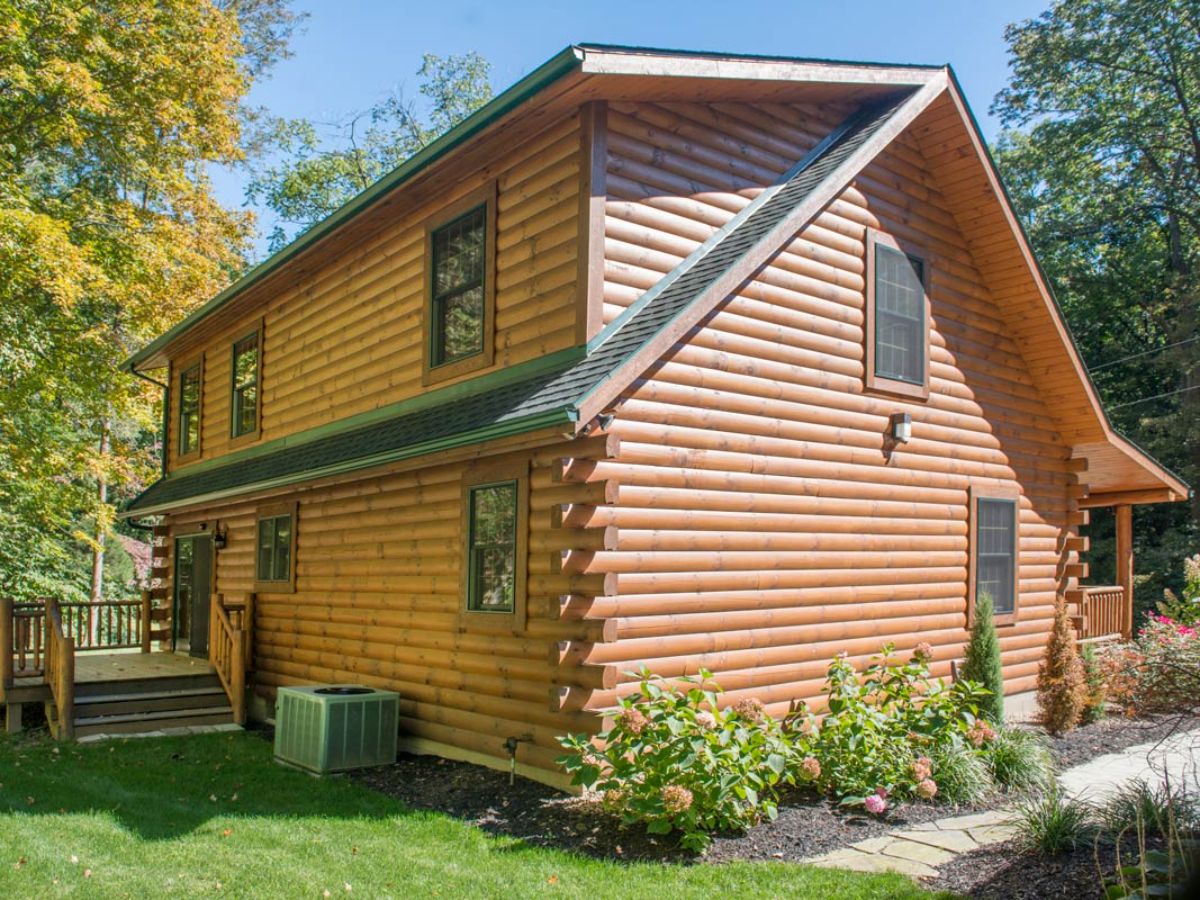 Inside the Dvorak cabin is an open living room space with a slanted ceiling against one wall holding the stone fireplace and chimney. I love this rustic look next to a small shelf for the TV and additional storage along the wall. Plus, a large window above brings in tons of natural light.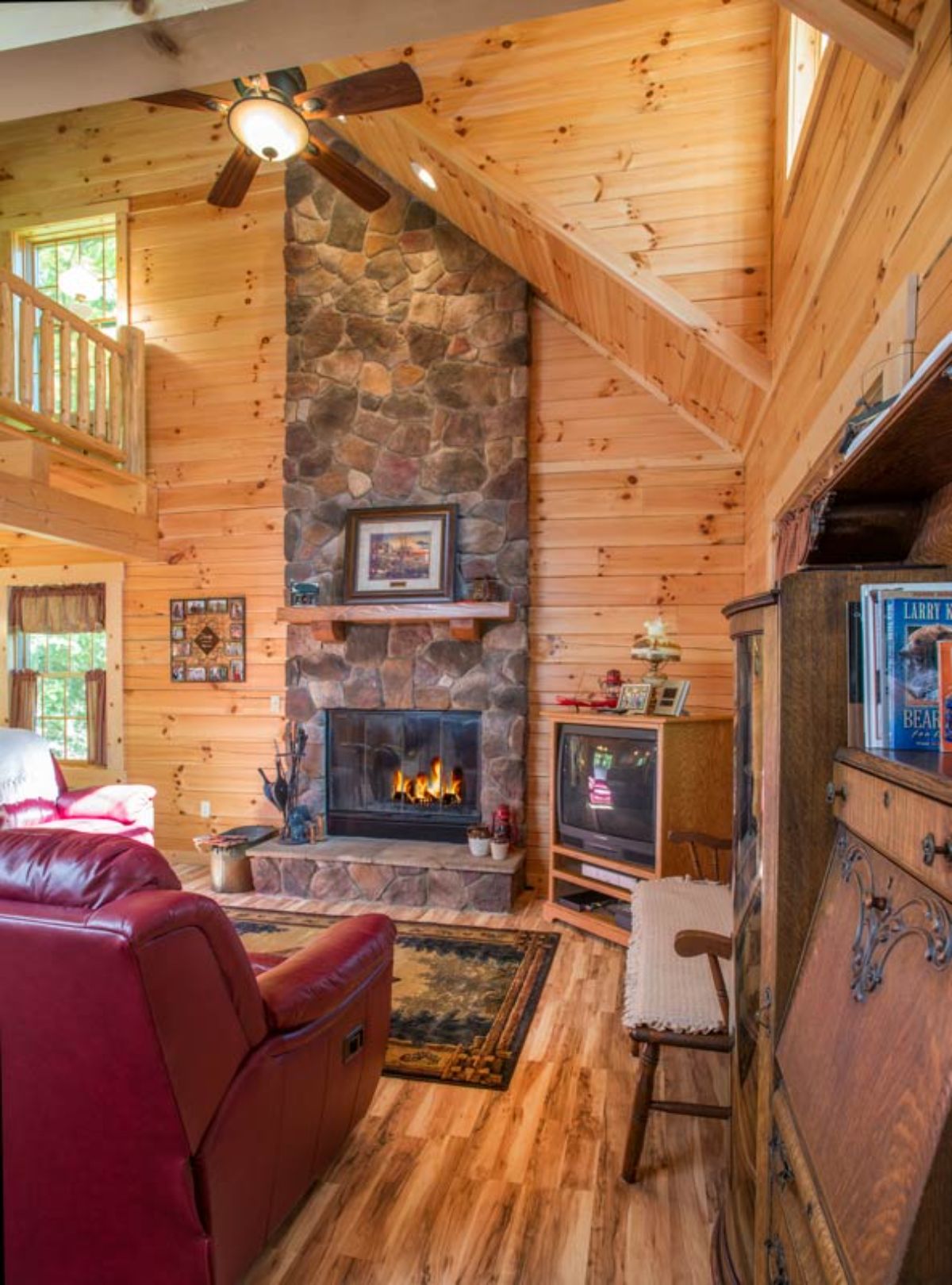 The ceiling fan helps with airflow and adds additional light as needed. A homey style is inside this home where sofas and chairs are arranged to enjoy the heat of the fireplace or to watch a movie.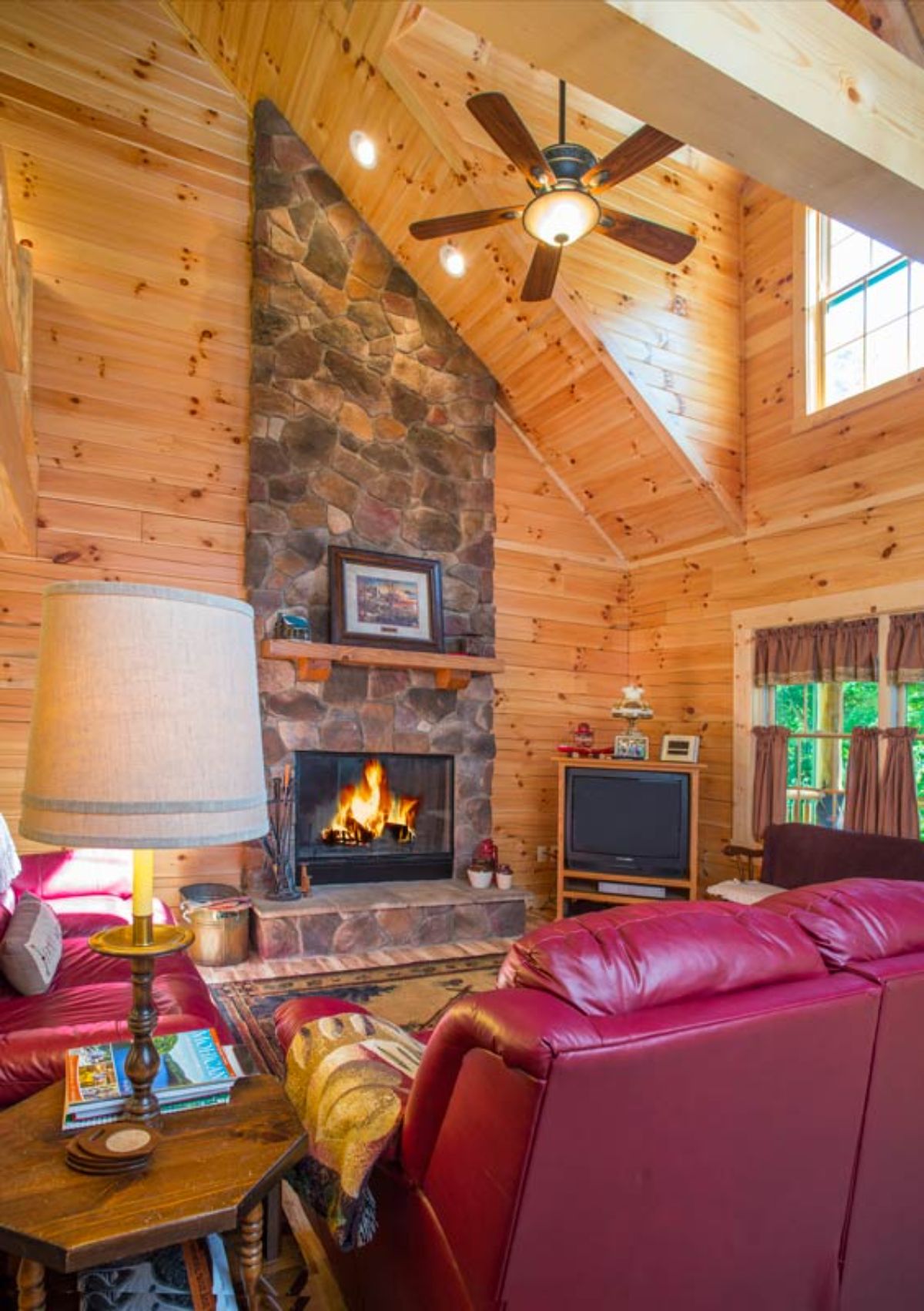 The second floor of the home includes an open loft space plus a bedroom. I love how the loft is open and easy to view from the living space here. Additionally, you'll notice to the left of this image is the door leading to the back porch and a small dining nook in front of the kitchen island bar.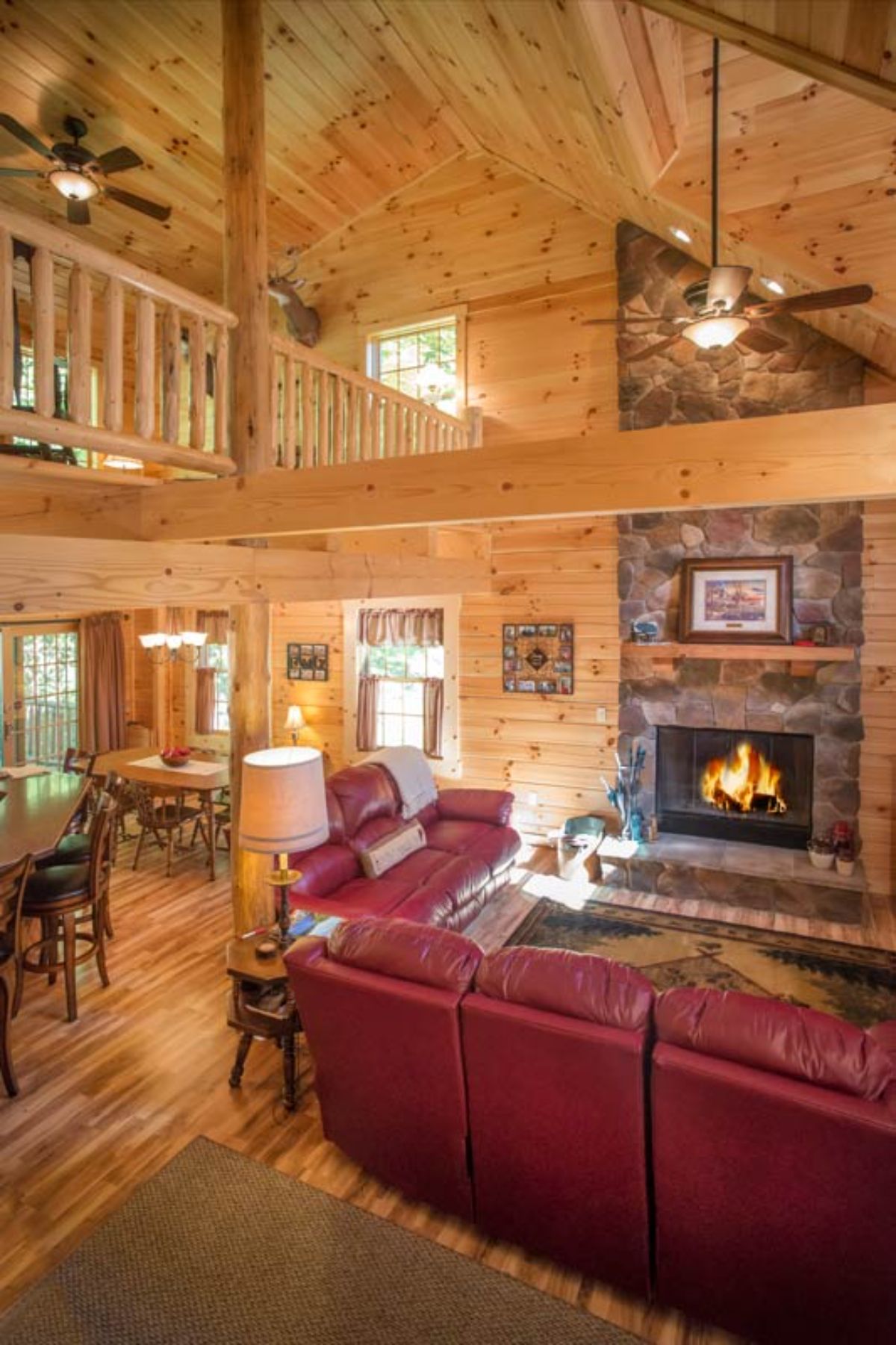 While there isn't a formal dining room here, this little nook adds to the open floor plan making entertaining super easy. The table is adjacent to the kitchen with a bar there holding additional seating.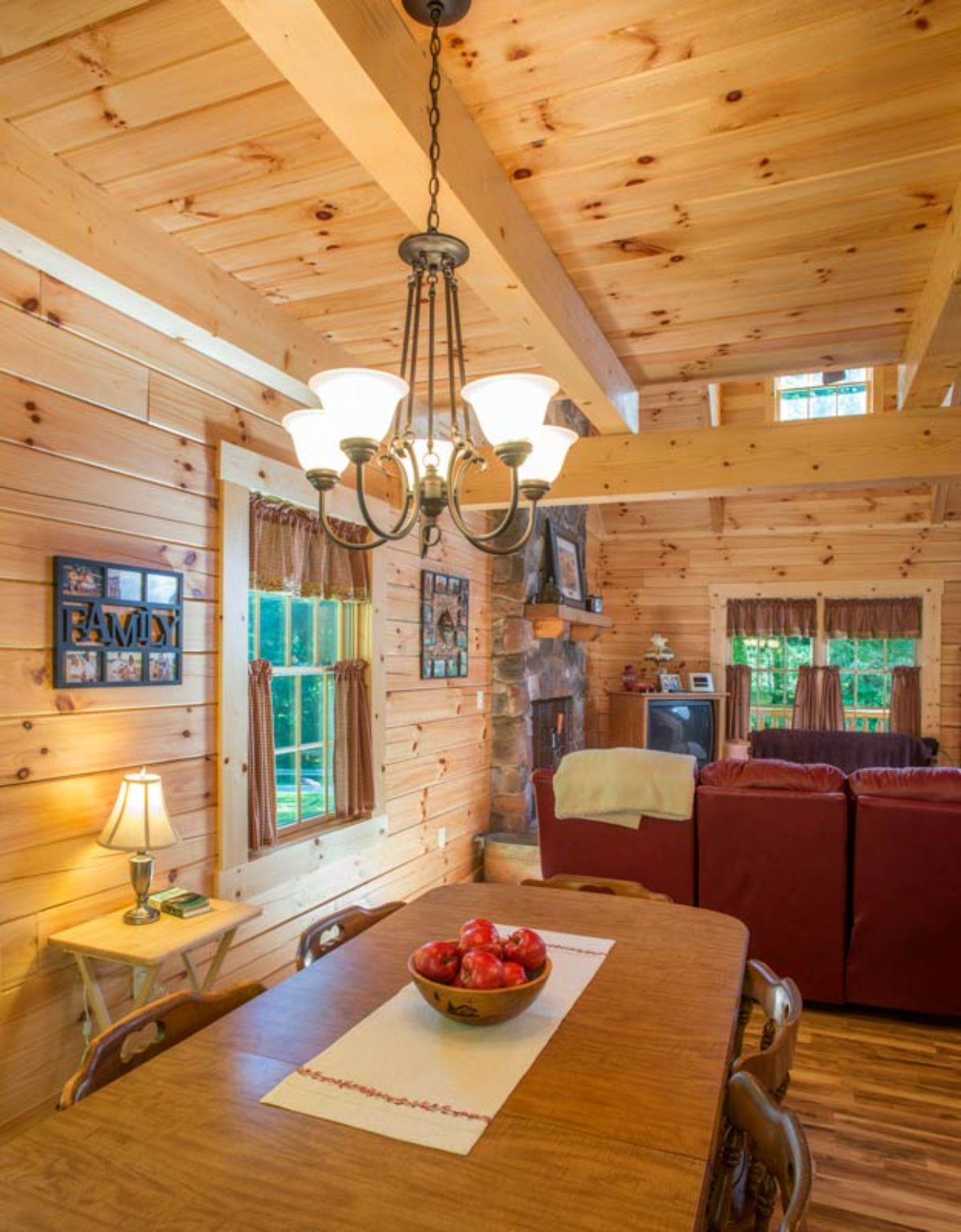 Inside the kitchen, you have a nice-sized bar with stools that make it easy to use as a breakfast nook or extra seating for guests. This space also holds a nice open workspace, a kitchen with gorgeous wood cabinetry, and stainless steel appliances.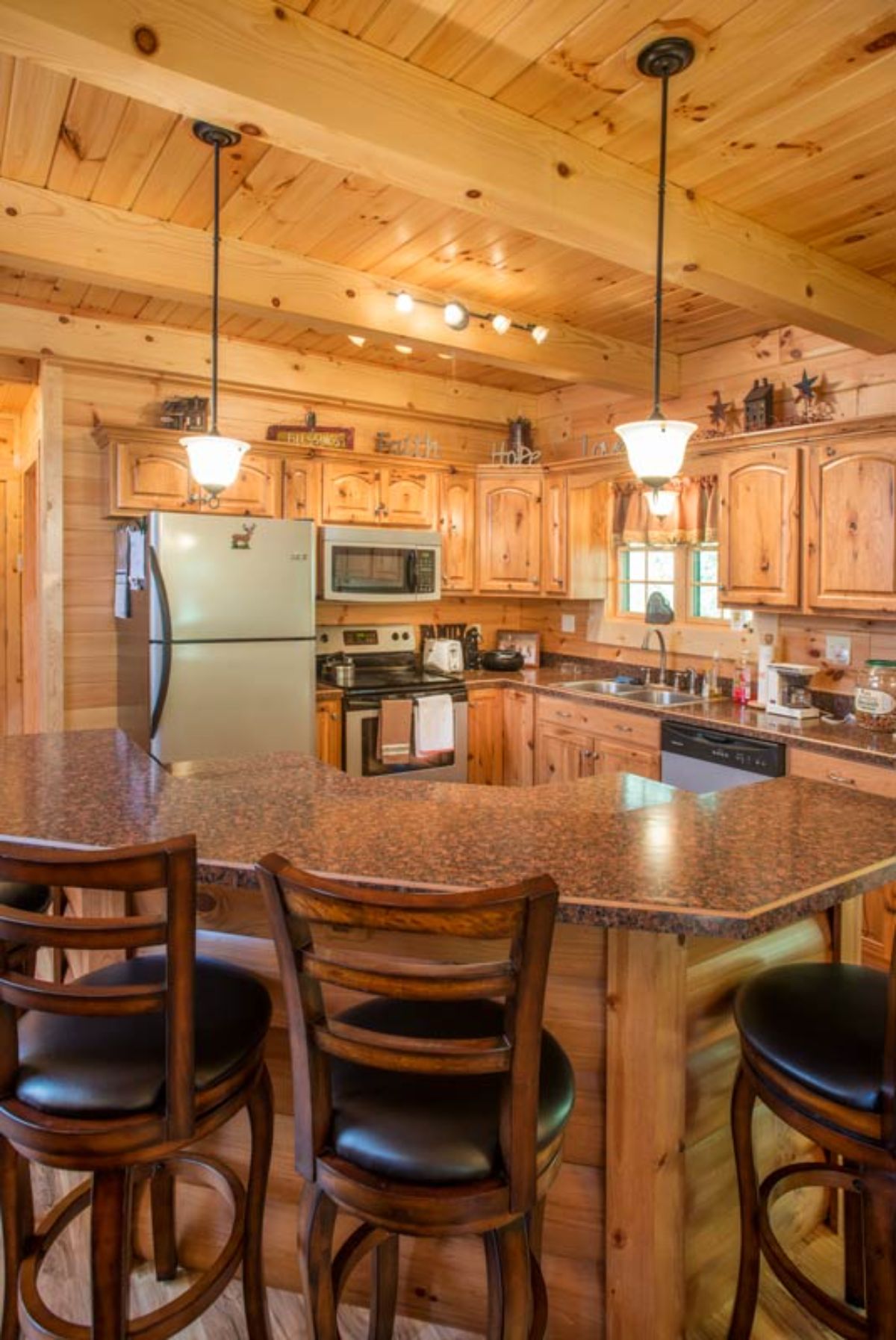 I love how much storage is found inside this log cabin. So much room for everything you need with rooms on both the bottom floor, in the basement, and above in the lofted half-floor upstairs.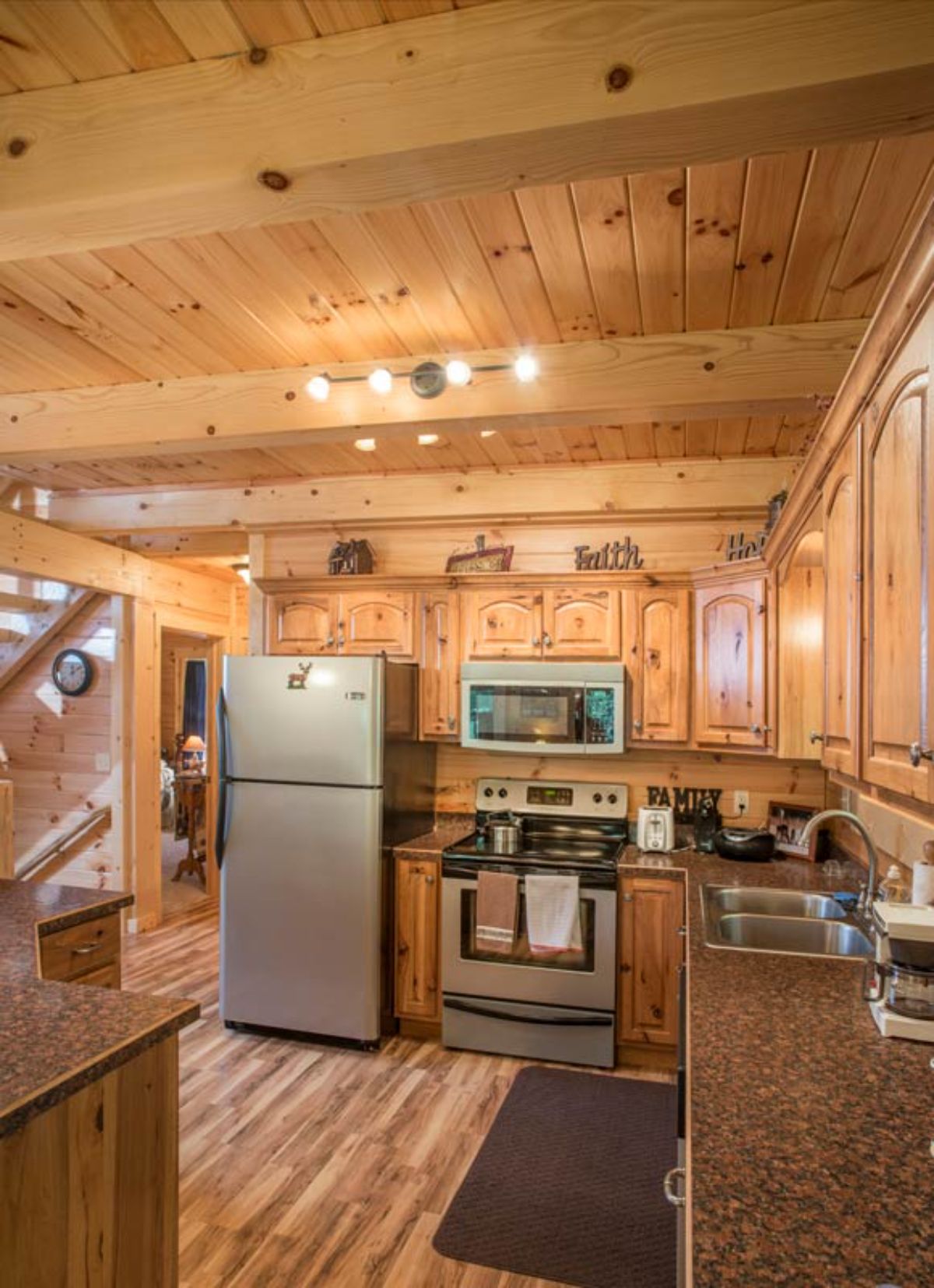 This view from the loft gives you an even better look down at the living space and those windows on the front wall.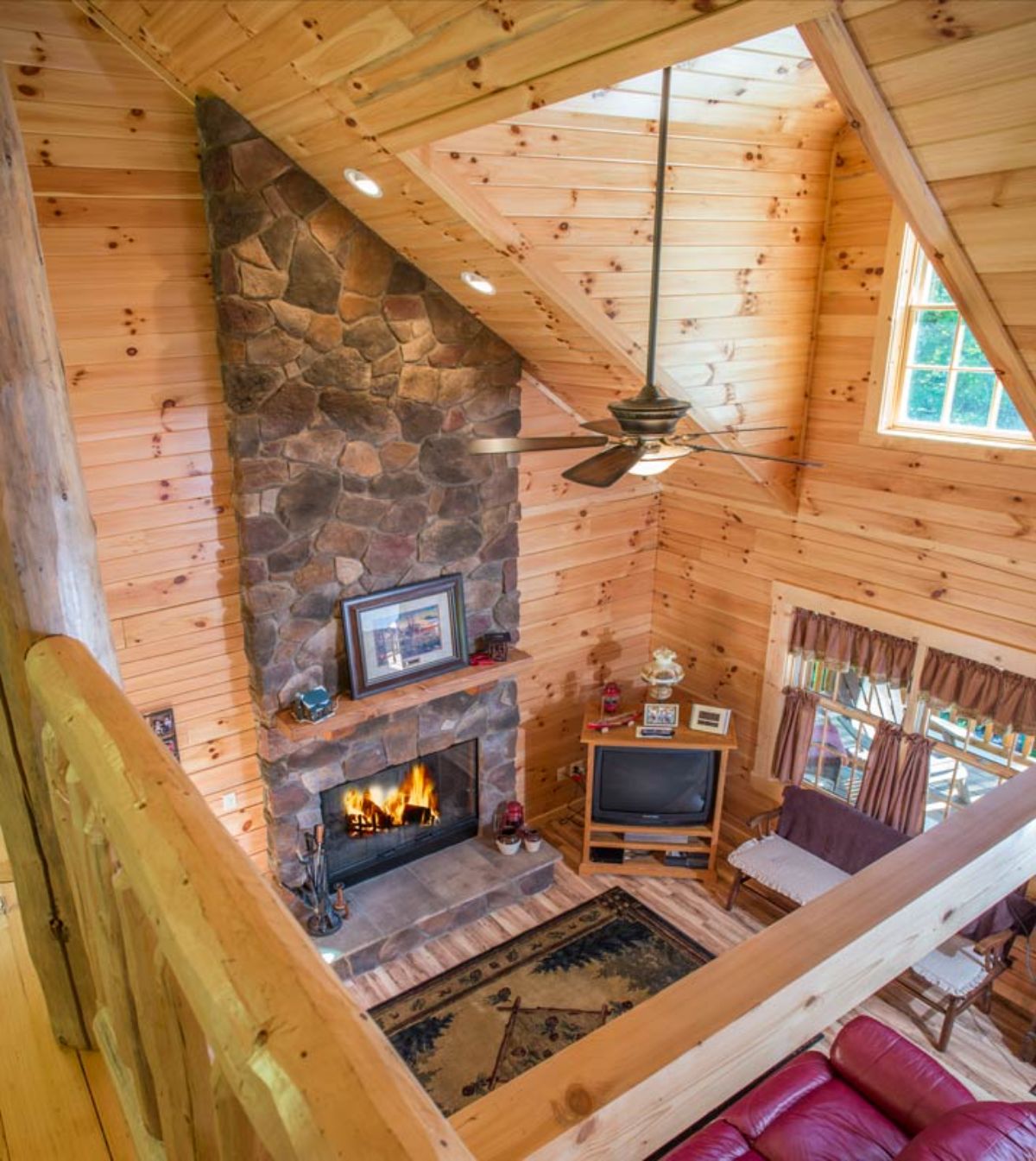 Upstairs, the loft adds a second living space that is a bit less formal and ideal for a reading nook or just a family room for everyday use.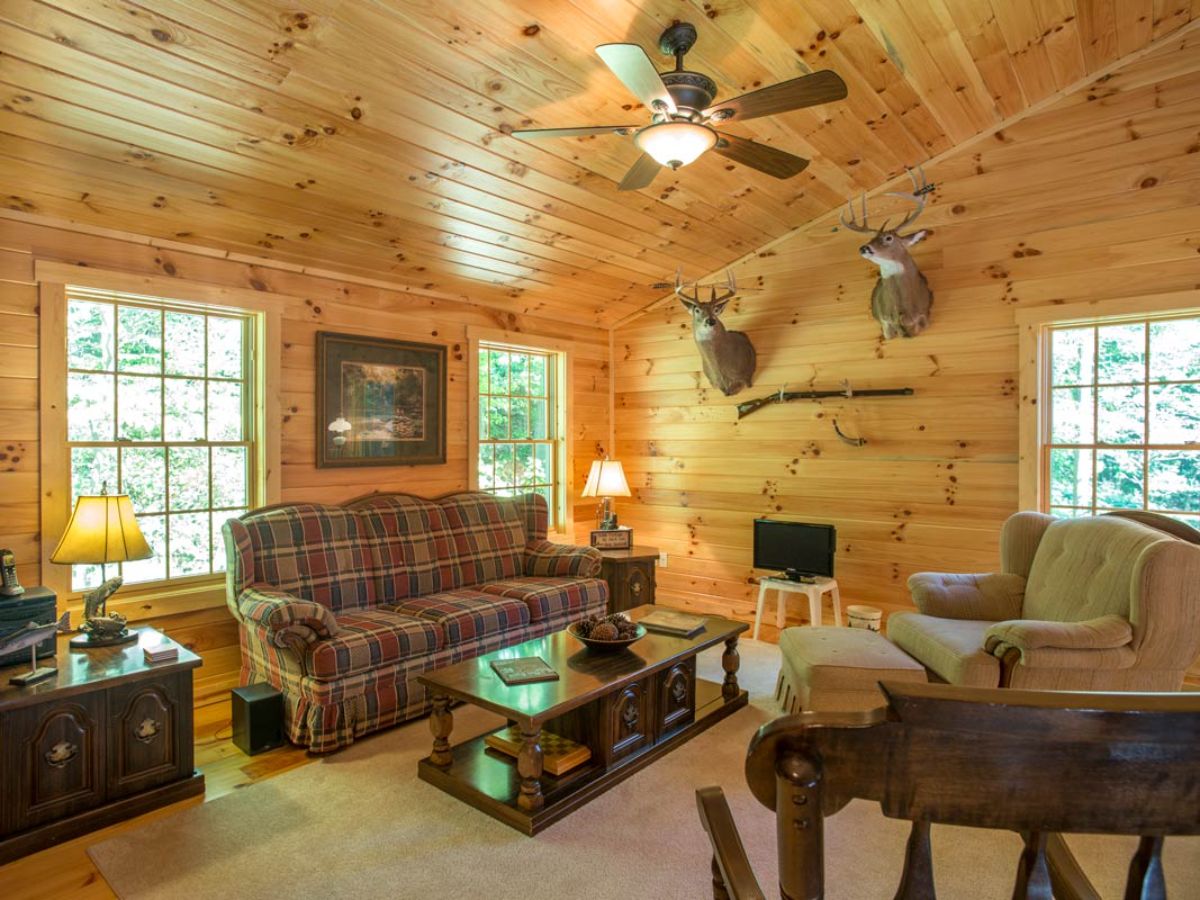 And downstairs, you have a master bedroom just behind the kitchen that has tons of room for a bed, chest of drawers, desk, and even a chair or two for seating.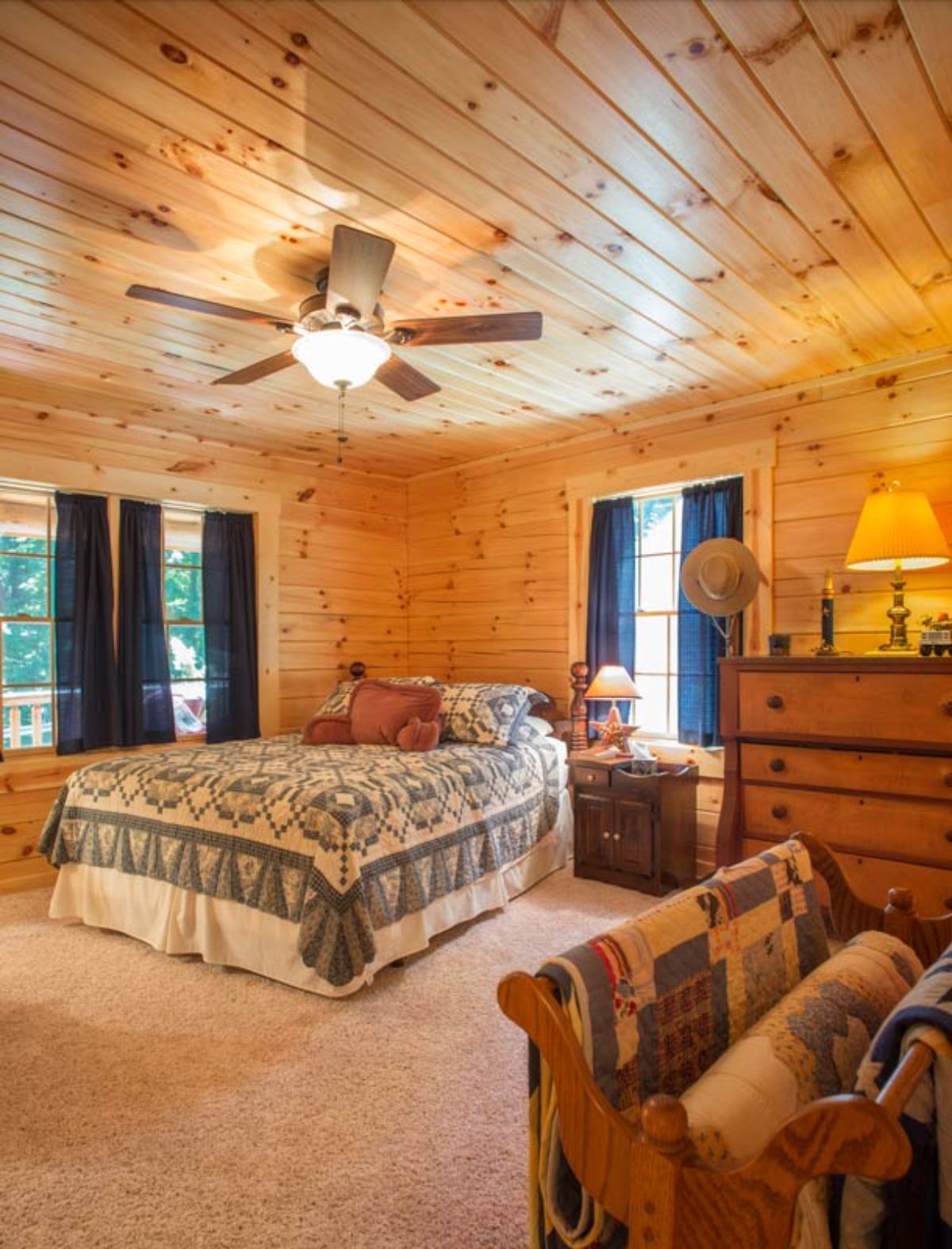 Even the bathroom keeps the simple log cabin style with wood walls and a basic vanity with a storage closet and combination shower in the background. A truly beautiful home that is ideal for any family.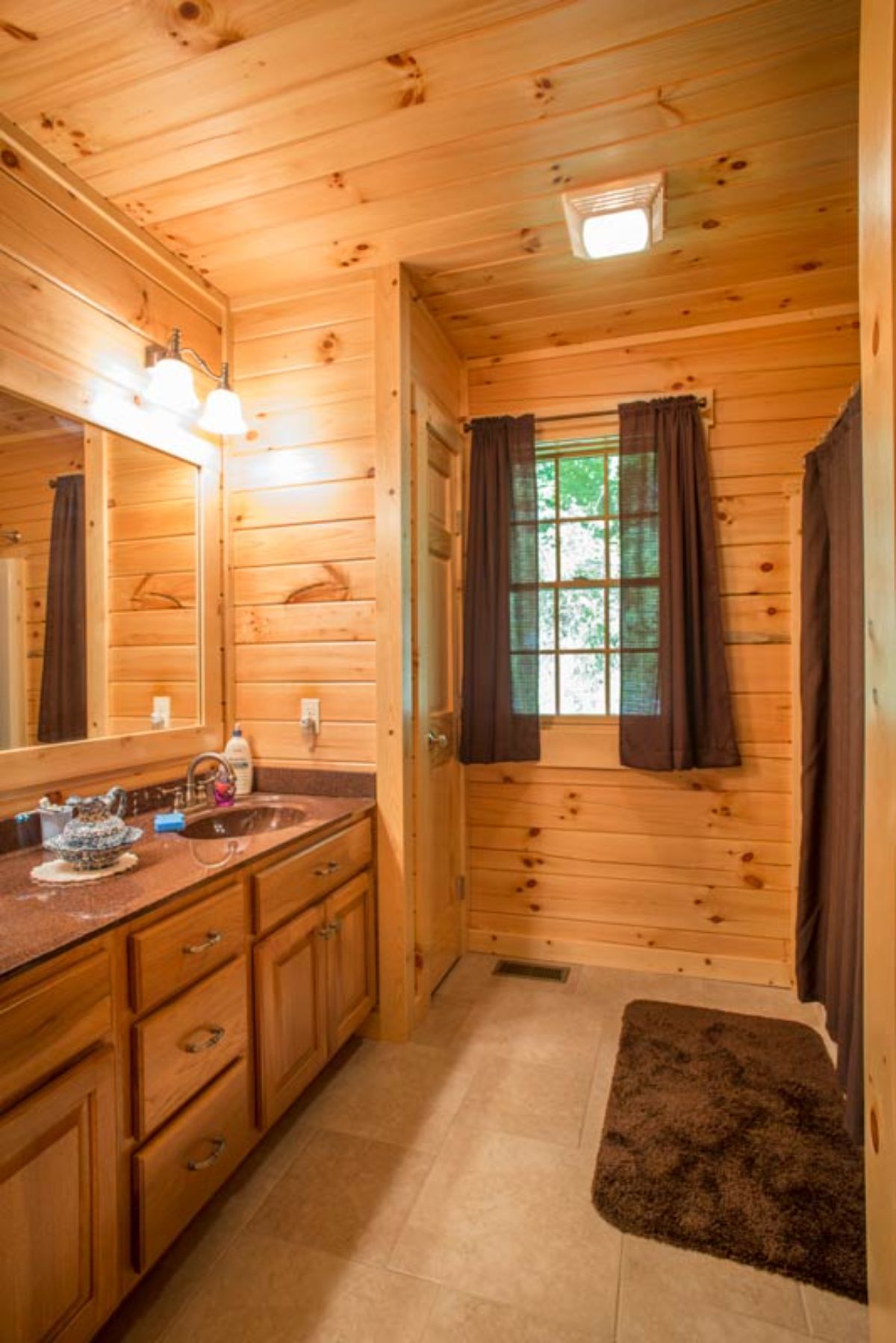 For more information about this stunning log cabin, check out the Walnut Valley Log Homes website. Make sure that you let them know that Log Cabin Connection sent you their way.
More Log Cabin Plans and Information