Spring maintenance can be a chore so let's narrow it down to the most important items.
Living in a log cabin is all about being close to nature, but when it comes to the care and longevity of your logs, it's best not to be TOO close to nature.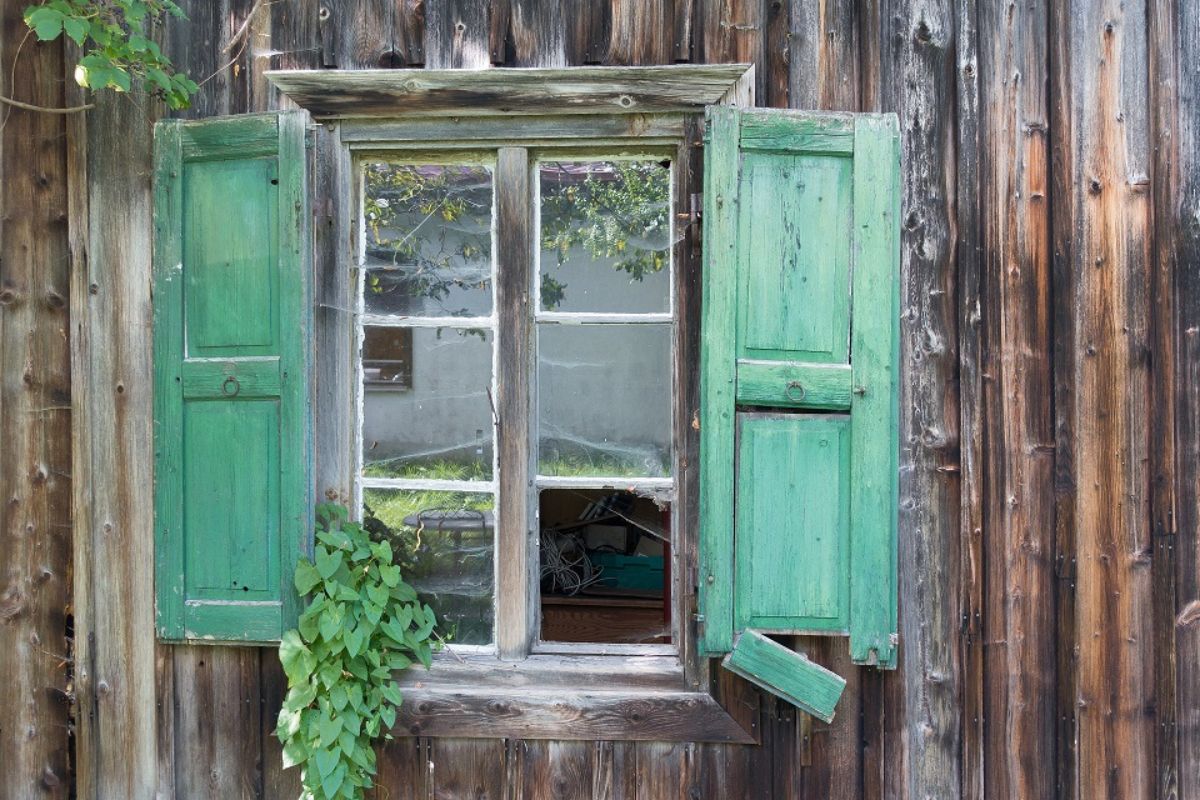 Spring is a great time to step outside and look closely at your log home. Check for any obvious damage from the winter winds and freezing:
large checks and cracks may have developed and can direct water into the house.
dark areas can indicate leaks and rain tracks.
mud or dirt splatters will show where rain is splashing onto the walls.
small holes in the logs and droppings could indicate termites.
---
Cabin Spring Maintenance Tips
1. Spray or splash a bit of water on your logs and see what it does: if it beads up and rolls down you're good for another year. But if it soaks in you should be considering a new coat of log stain on the outside for this spring maintenance season. It's especially important to check the log ends as end grain tends to soak up moisture more.
Sale
2. Check that your plants and trees around the perimeter of the house haven't grown and gotten too close to the wood. These can direct rain onto your logs and block the sun and air circulation from drying any moisture in the area. Proper log cabin landscaping maintains a good 2' – 3' space between your logs and any shrubbery -- so cut them back or re-plant.
3. Make sure that the earth around your log cabin isn't too close to the wood as well. You want a minimum of 6" between the bottom log and the ground so that rain doesn't splash back onto the logs, especially if you don't have wide overhangs on your cabin roofing to direct the rain away. You should also be sure that there are no low spots in your property that catch the rain and keep it from draining away.
4. Re-caulk any gaps in your windows, butt joints of the logs, and trim that you can see. This will help with air infiltration into the house and keep the moisture out as well. Latex log caulk is very easy to work with and cleans up with water, but because it is water-based it will shrink more than other caulk and may need re-doing more often. Use one of the colored caulks available and the cracks and checks will disappear.
5. By now it should be obvious that moisture control and water management are key in the long-term longevity of your log home. If you don't have gutters already installed, they can be a great investment in caring for your larger investment in your log home. If you do have gutters, take the time to clean them out - there are special gutter cleaning tools that allow you to work from the ground. Ensure that the discharge is directed away from your house where it can drain away.
6. Termite damage can be indicated by droppings around small holes in your logs, mud tunnels or tubes, or even by spotting visible ant-like insects with white wings. Treat termites with Spectracide foaming spray, a portable sprayer dispensing a termiticide like Termidor, or calling in a professional exterminator.
7. Keep vegetation cut back from your exterior walls to prevent spiders from moving in. Brush spiders clear from your walls and sprays with spider treatment if necessary.
8. Finally check your HVAC system to ensure that leaves or dirt haven't collected on the fan blades or grill. This will block the airflow necessary for efficient operation and cost you energy dollars.
These top 6 spring maintenance tips can help keep your log cabin in top condition. Once you've finished them you can open the doors, let the dogs run, and enjoy the spring!
Read our pages on cabin repair and cabin restoration to learn why cabin maintenance is so important.
More Cabin Maintenance Pages:
Spiders and Log Homes Spiders can be a problem with log homes - here's how to deal with them.
Termites and Log Homes Learn how to identify and treat termites in log homes.
Fall Cabin Maintenance Guide Fall cabin maintenance is a necessary chore, so do it right to preserve your investment.
Log Cabin Maintenance -- Issues Unique to Cabins Log cabin maintenance is a necessary chore but it's important to address issues unique to log homes.
Log Stain Tips for Log Cabins Best tips for applying log stain to your cabin.